Disclosure: This article may contain affiliate links. We will make a small commission from these links if you order something at no additional cost to you.
Over the past few years, I've done a lot of traveling throughout every corner of Pennsylvania, and, without a doubt, one of the strangest things I've seen is the Sherman Memorial Lighthouse in Tionesta.
Located on a peninsula at the confluence of the Allegheny River and Tionesta Creek, the lighthouse is certainly an odd site. Since it's located near water, it takes a second to realize that it provides no assistance to navigating ships. In fact, Tionesta's lighthouse sits roughly 60 miles from the nearest navigable body of water, Lake Erie, which is home to its own lighthouses.
So, if it serves no purpose, why's there a lighthouse in the middle of Forest County?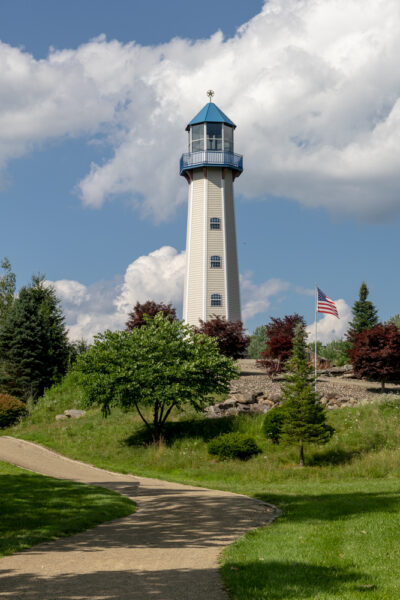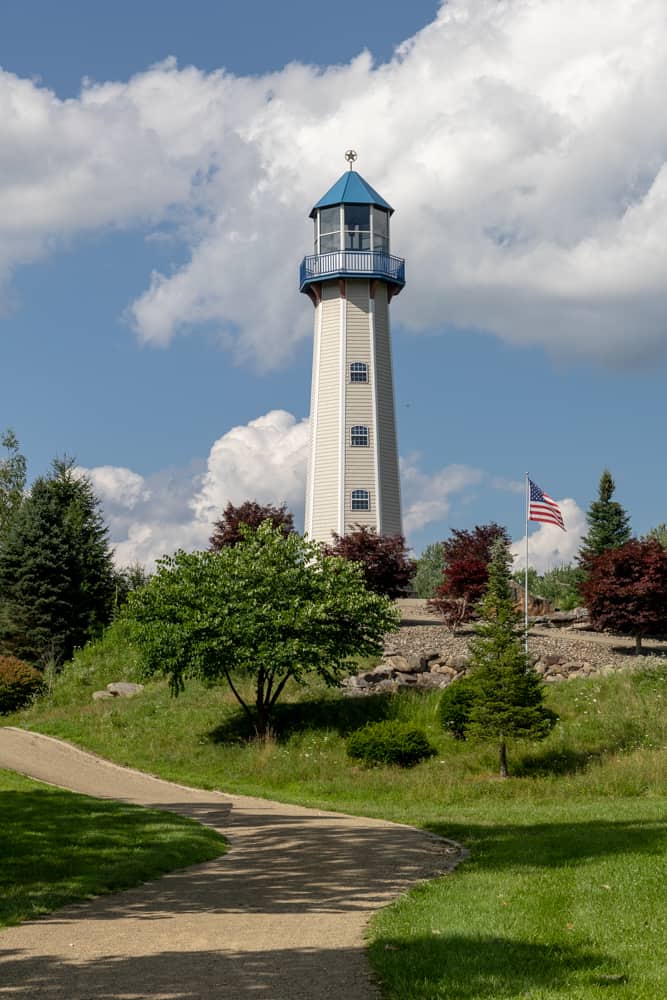 Ultimately, that's still a question that I'm a bit confused about. However, according to the signage near the lighthouse, it was built by Tionesta native Jack Sherman to preserve his family's heritage.
The lighthouse was completed in 2004 after a year of construction. It stands 75 feet tall with a working light at the top. Inside, Tionesta's lighthouse has 76 stairs that cover 7 floors between the basement and the top of the structure.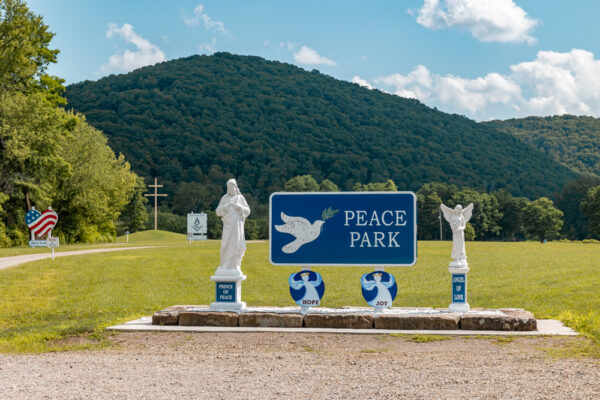 Each floor has a display of either Sherman's family heritage or his impressive collection of lighthouse miniatures and artwork. Unfortunately, though, the lighthouse is only open to visitors a few days each year. However, it is possible to walk right up to the lighthouse, where a few signs are placed that explain the history of the lighthouse and its purpose.
Opening dates used to be found on the Tionesta Lions Club's website, but that hasn't been updated in a few years, so I'm not sure if open houses are happening any longer.
However, even if you can't get into the lighthouse, the grounds still provide an interesting destination for those in the area. Encircling the peninsula known as Lighthouse Island is a 1-mile walking path that provides a nice, flat stroll around the grounds and great views of the lighthouse.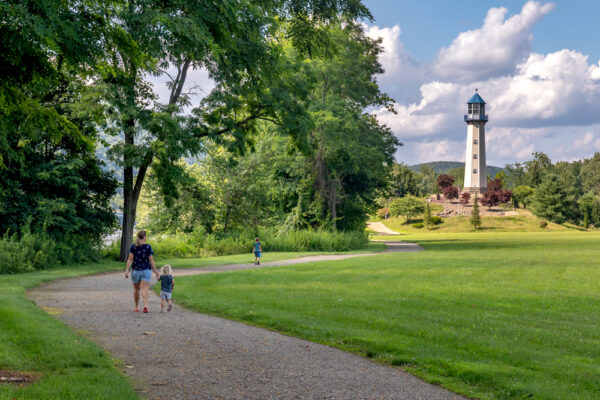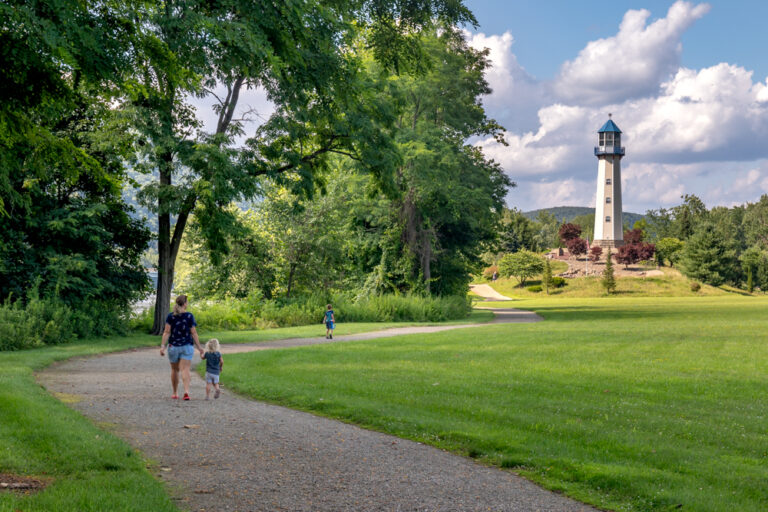 While this island was initially just a wide open area with little more than a few historical signs and handicapped-accessible fishing areas, it is now home to a space known as Peace Park. This park is encircled by a paved path, which gives visitors easy access to this area.
This park features a wide variety of interesting things to see, most notably a large replica of the Statue of Liberty.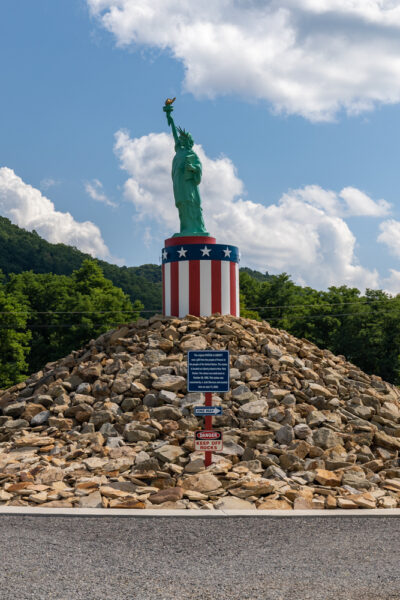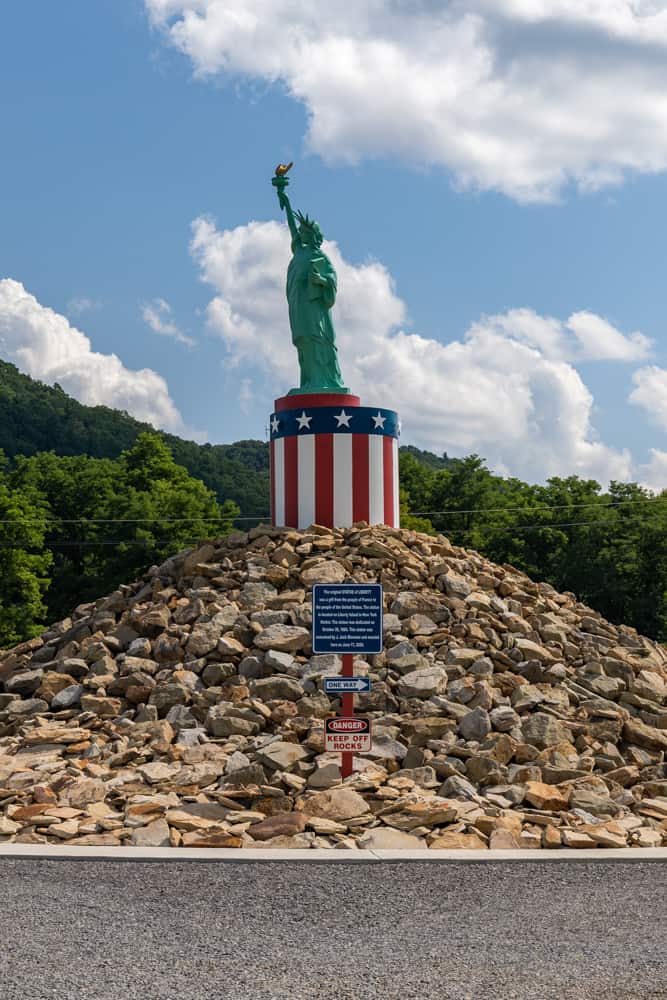 The Statue of Liberty in Peace Park sits atop a large base of stacked rocks that make this quite an impressive spot. It was erected in June 2020 and is definitely a can't-miss spot when the park.
There is also a small chapel, Freedom Memorial (with a replica of the Liberty Bell that you can ring), and several other fun and unique elements that are interesting to see when visiting.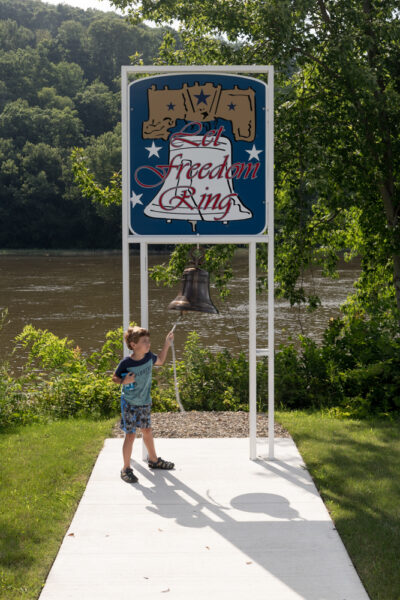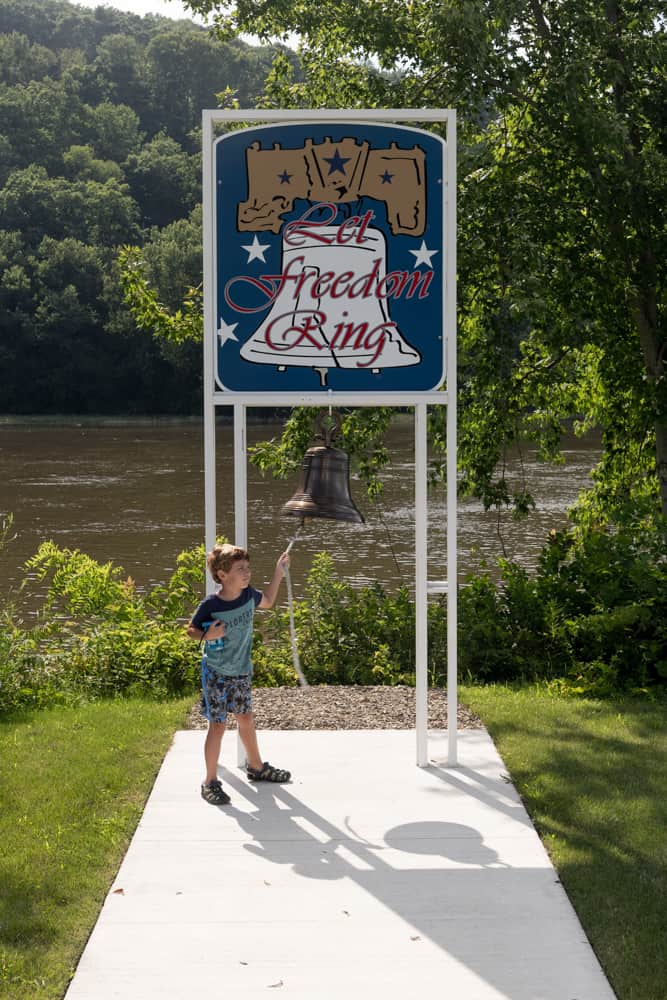 For those looking for some historic interest, there is a replica of an 1893 timber crib dam that once stretched across the nearby water that can be seen here as well. This was definitely among the highlights for me simply because it's something that you don't see too often.
If you happen to be in the vicinity of Tionesta, Pennsylvania, I would definitely recommend a stop at the Sherman Memorial Lighthouse. Even if you can't go inside, this is a quirky spot with a lot to see and beautiful views of the Allegheny River.
Want to make the most of your stop at the lighthouse? Check out PA Wilds Wineries, Logan Falls, Tidioute Overlook, or Cook Forest State Park. Intrigued by the odd and unusual? Check out my list of Pennsylvania's roadside oddities.
See map below for other area attractions.