Disclosure: This article may contain affiliate links. We will make a small commission from these links if you order something at no additional cost to you.
Pennsylvania is filled with many incredible local parks that offer great outdoor recreation not just for locals, but also for visitors. One such park is Silver Mine Park in Lancaster County.
Silver Mine Park is located in Pequea Township and is approximately 15 minutes south of downtown Lancaster. At only 151-acres in size, this park is easy to overlook, but it's chock full of fantastic things to see and is definitely one of the hidden gems of Lancaster County.
Here's everything you need to know to visit this great spot in Pennsylvania Dutch Country.
The History of Silver Mine Park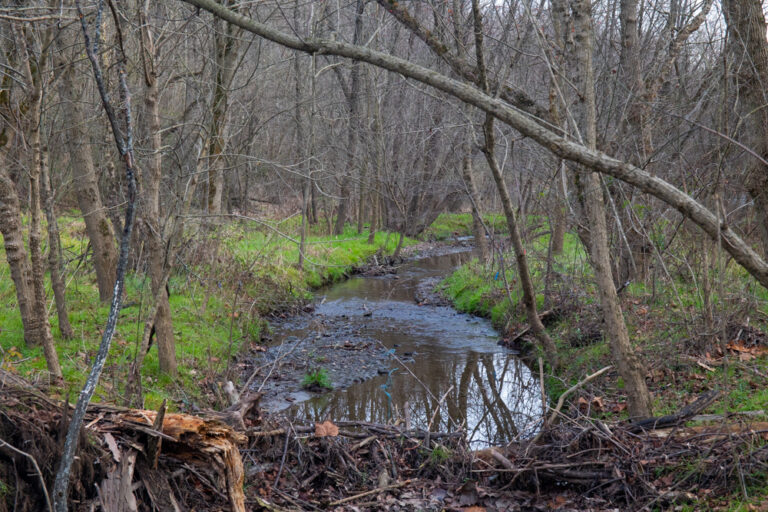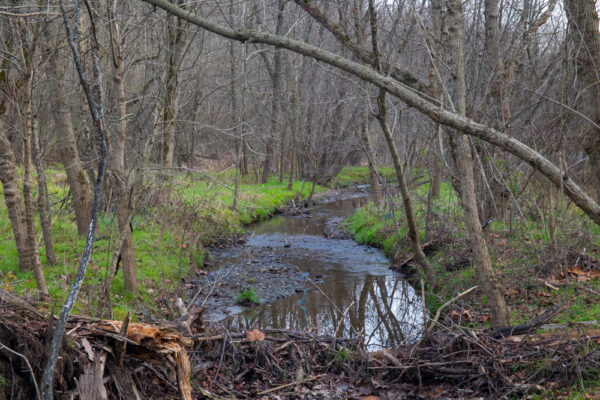 Silver Mine Park got its name, not surprisingly, from a silver mine that was once located here. In fact, the welded-shut entrance to the mine is located directly along the park's main path.
If you're like me, you are probably surprised to hear that there was a silver mine in Lancaster County. However, this mine has a long though clouded history.
What I can say for sure is that it has definitely been operating since before the Civil War and helped produce bullets for the Union Army. Some sources, however, which I've not been able to confirm, suggest that the history here could go back hundreds of more years. Regardless, this was never a huge silver mine and it ceased production sometime around 1900.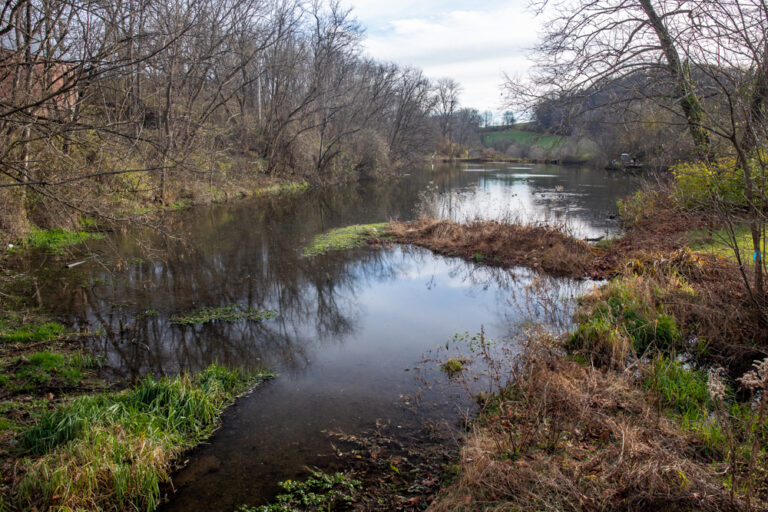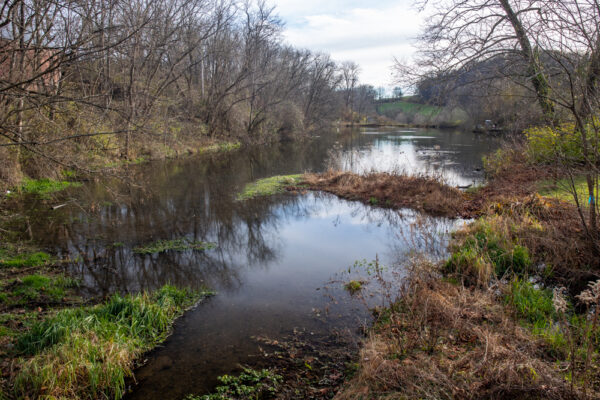 The south side of the park, which contains a pond, playground, sports fields, and other modern elements was acquired in the mid-1990s. The portion of the park on the north side of Silver Mine Road, where most of the historic spots are located, was added to the park in the late 1990s.
Today, the entrance to the mine can still be seen, along with a kiln that was used to remove the silver from the surrounding rocks. This is also a great spot for bike riding and even fishing, though those areas of the park will have to be saved for another article.
Where to Park at Silver Mine Park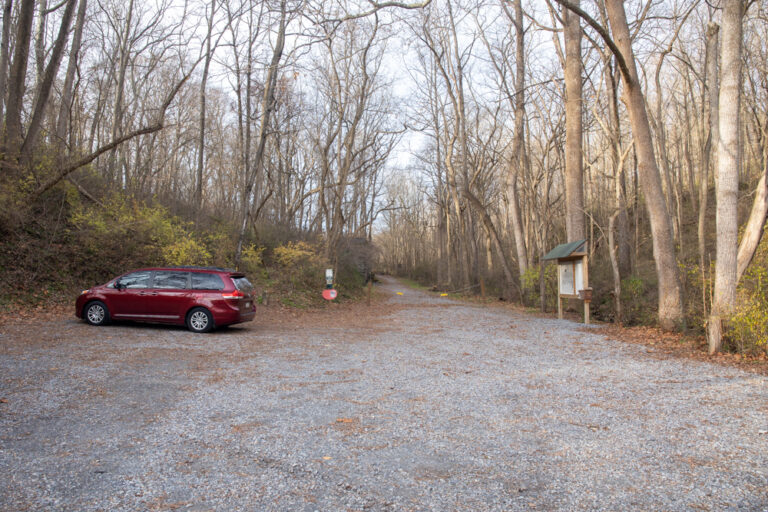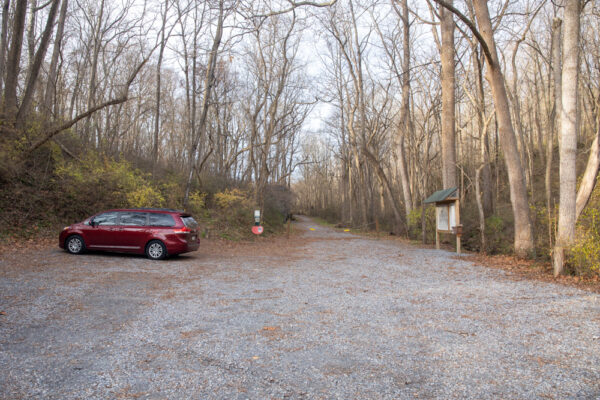 While there are several parking areas at Silver Mine Park in Pequea Township, the best one for those looking to hike the park's trails is located on the northern side of Silver Mine Road and can be found at the following coordinates: 39.944428, -76.312946.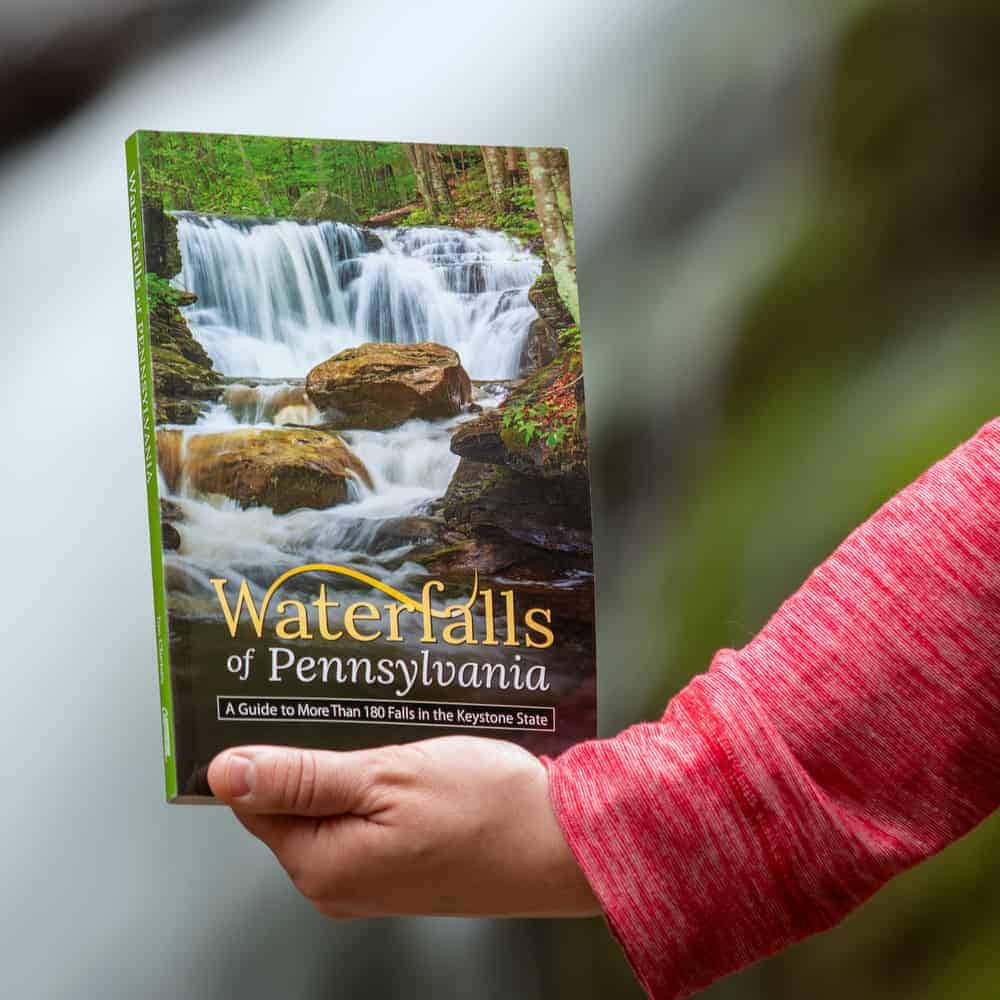 "Waterfalls of Pennsylvania" by Jim Cheney
If you love PA waterfalls, you won't want to miss this waterfall book from Jim Cheney, author of Uncovering PA, featuring more than 180 great waterfalls. Order it now on Bookshop.org or Amazon.
From this gravel parking lot, you can easily access all of the park's trails and are in the closest spot for exploring the area around the old silver mine.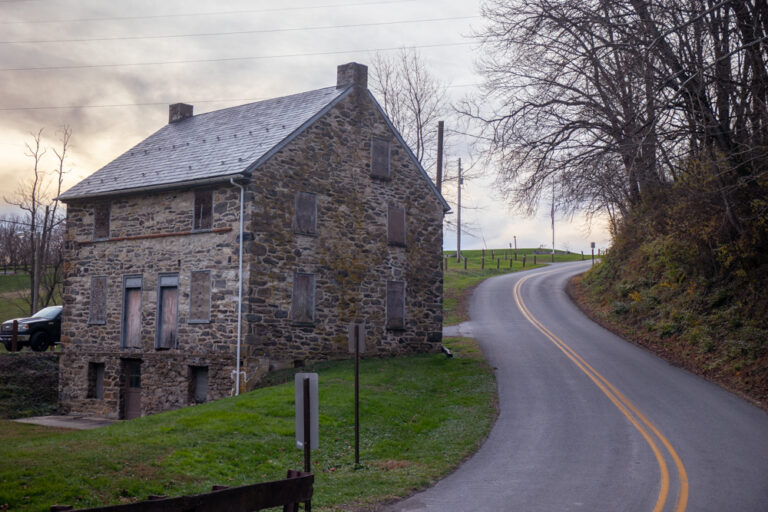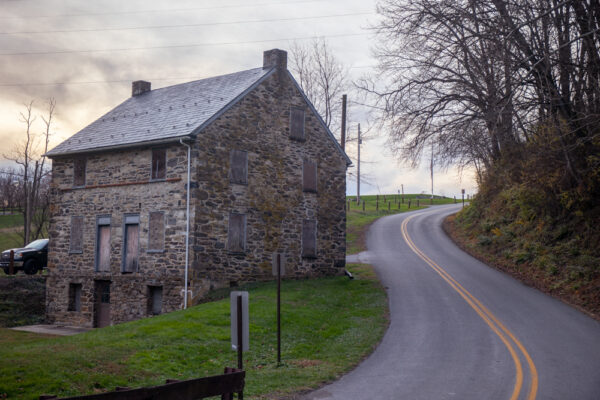 You can see the parking areas and the hiking trails on the park's map.
Before leaving home, download the park's Geology Guide to your phone. At several spots along the trails here, you'll see markers, which correspond to this guide and offer a wealth of information about the history and geology of the area.
[Click here for information on how to use the coordinates in this article to find your destination.]
Hiking at Silver Mine Park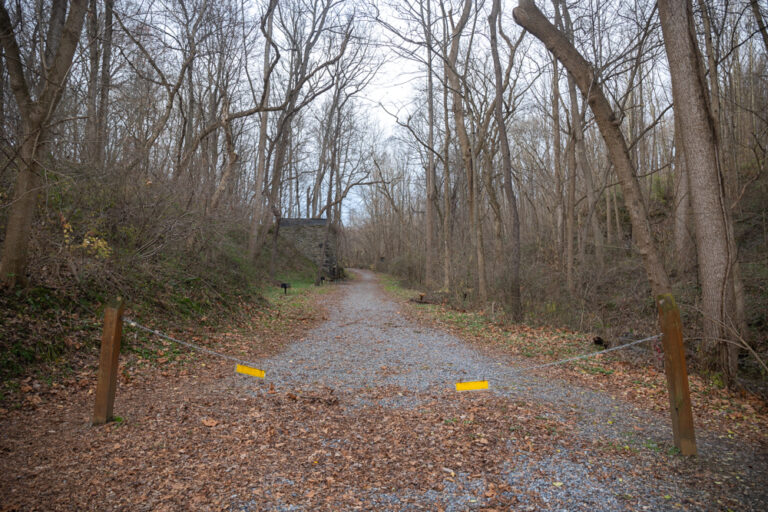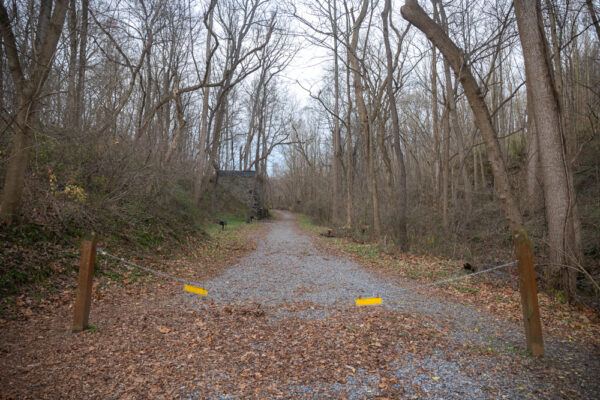 Silver Mine Park is home to approximately six miles of hiking trails. However, most of the park's highlights can be seen by doing a loop that's roughly a half-mile in length on the orange-blazed Pond Trail and the yellow-blazed Geology Trail.
While both trails start from the parking lot listed above, the Pond Trail is more obvious as it starts as a gated gravel road, so this is the best one to start on.
Within a few hundred feet, you'll come to the historic kiln that was built sometime in the mid-19th century. While it's definitely seen better days, it's actually in pretty good shape all things considered.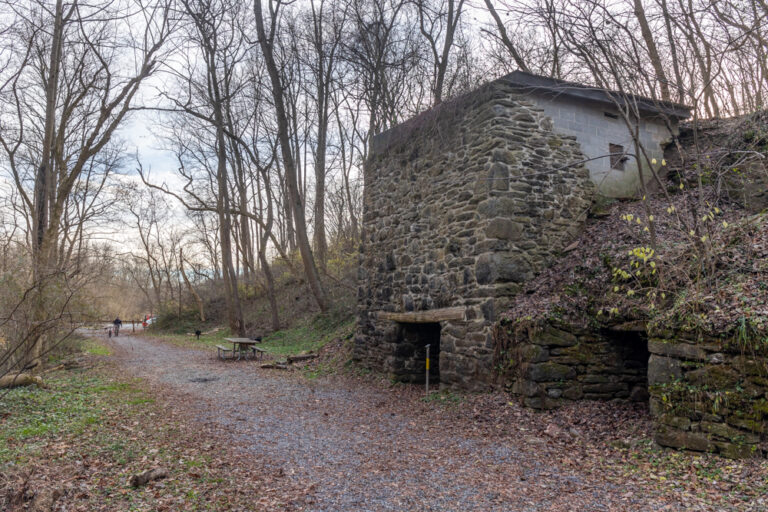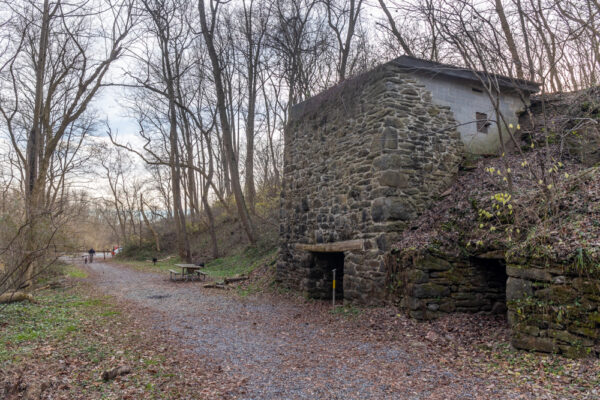 Make sure to take a moment to look over this historic spot. If you have a flashlight, you can definitely get a closer look at the interior of the kiln by peering into the openings at the base.
Continuing down the Pond Trail a few more steps, you'll notice the main entrance to the old silver mine on your left.
Understandably, it's been covered by a large metal gate to keep out explorers. However, there is a slit just above the top of the door that you can stick a flashlight into if you want to see a bit inside of it.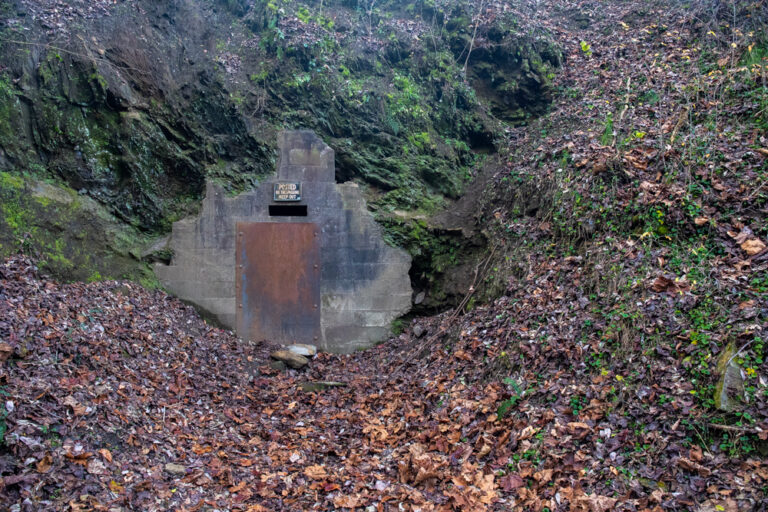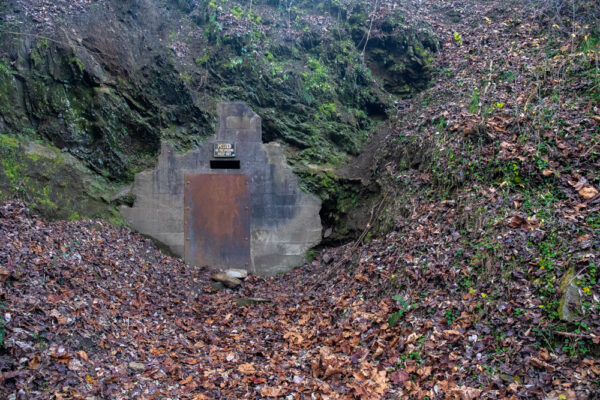 As far as I can tell, this was the only silver mine to ever exist in Pennsylvania (or in any of our bordering states), so this is definitely a unique spot even if the entrance is closed today.
Just beyond the mine, the trail reaches a small but beautiful pond. The Pond Trail makes a short loop around this pond which is quite lovely. I hiked this loop in a counterclockwise direction, but you can hike it just as easily in either direction.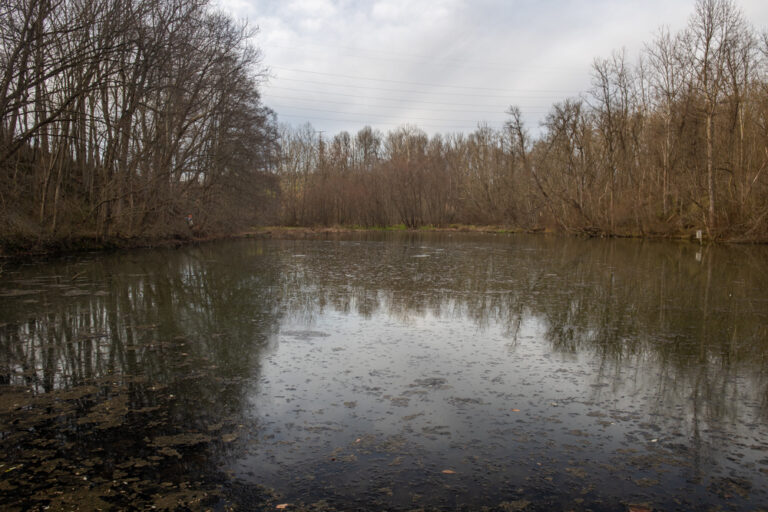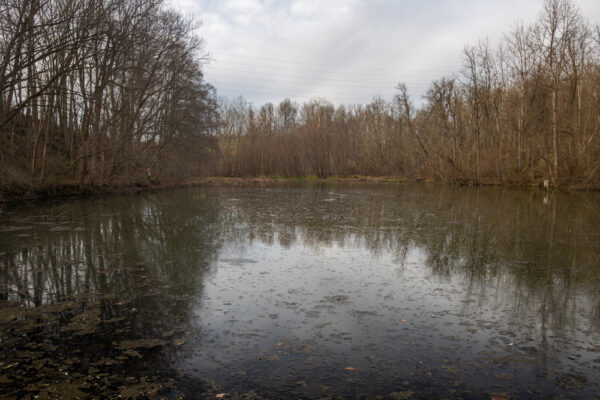 On the far side of the pond, there is a small wooden bridge over Silver Mine Run. Below this bridge, there is a geocache-esque container left by Uncharted Lancaster. My kids had fun finding the "gems" left in the box.
Beyond the bridge, continue the loop around the pond to return to the Pond Trail.
If you are looking for a longer hike, the green-blazed White Deer Trail branches off of the eastern side of the pond and is roughly a mile long. I only hiked a short distance on this trail, so I can't speak to its overall quality, but given the beauty of the rest of the park, I'm sure it's a nice hike.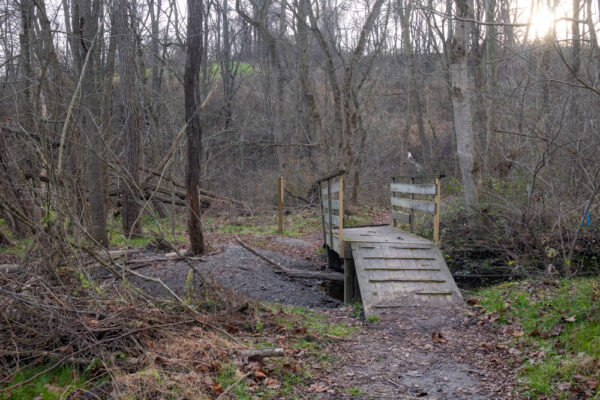 Before returning your car, I recommend taking the slightly longer route back via the Geology Trail. This trail heads up the hillside from near the mine entrance. It's not a difficult trail but is a bit narrow and steep in a few spots, so I wouldn't recommend it for those that have trouble with uneven terrain.
The Geology Trail takes you up the hillside above the mine. Here, you can find several holes in the ground, known as Gopher Holes, that once led into the mine.
They are just off of the main trail a short distance, so keep your eyes peeled on the hillside off to your right for some wooden fencing protecting the entrance.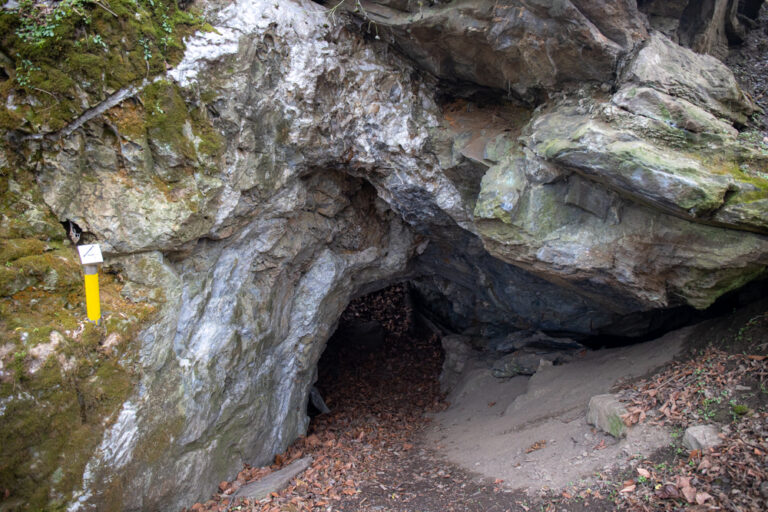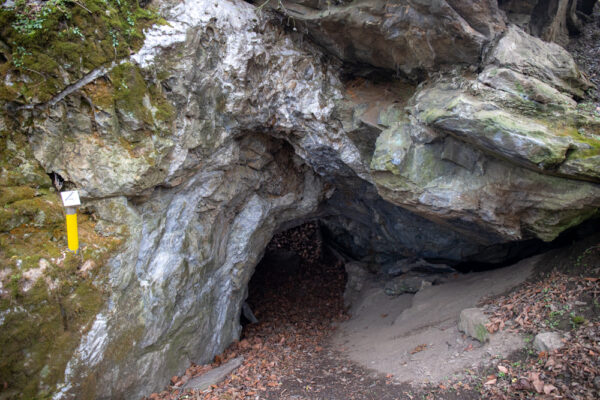 Beyond those, there is a small cave-like area that you can explore. While it is mostly just a man-made depression in the ground, it's still a neat spot to head down into when hiking at the park.
After this mini cave, follow the yellow blazes the short distance back to your car.
Overall, Silver Mine Park is an incredible hidden gem of the region and one of my favorite free things to do in Lancaster County.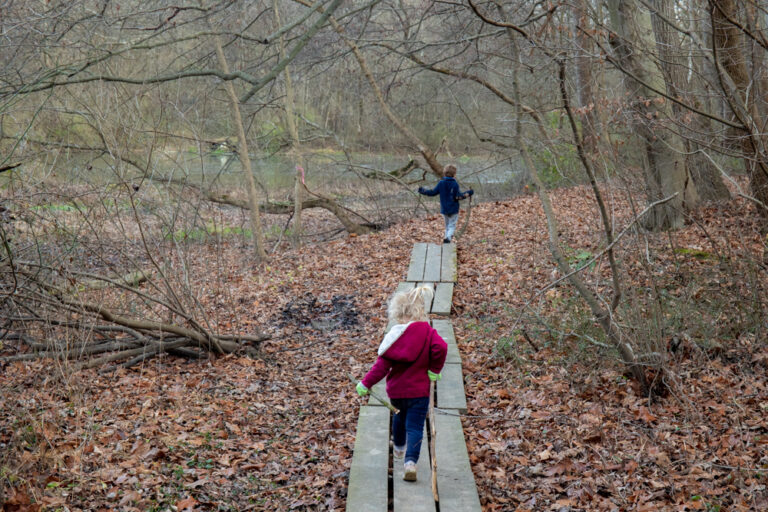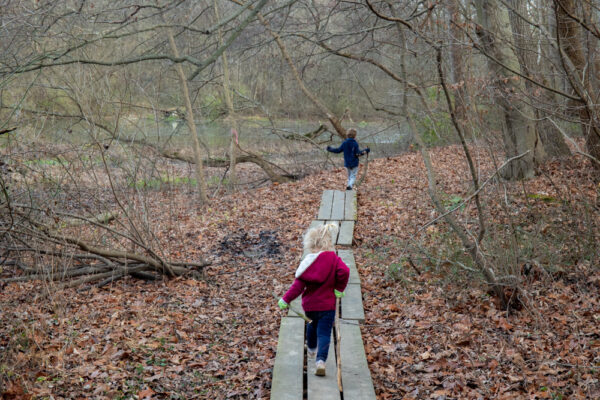 This little-known park offers a ton of fun places for both adults and children to explore, and the trails are easy enough that anyone can explore them (especially the Pond Trail which I'm comfortable saying is handicapped accessible at least to the mine entrance).
While the loop presented here is on the shorter side, there really is a lot of interesting history and fun places to check out along this unique trail. You could easily combine it with nearby spots like Shenks Ferry Wildflower Preserve and Tucquan Glen to make a full day exploring the outdoor beauty of this area.
Whether you do that or not, however, definitely add this park to your list of spots to check out when you're traveling in Lancaster County.
Looking for more places to visit nearby? Check out the covered bridges of Lancaster County, The Pinnacle Overlook, Mill Creek Falls, and James Buchanan's Wheatland.