Disclosure: This article may contain affiliate links. We will make a small commission from these links if you order something at no additional cost to you.
After reserving a tour at an Amish tourist attraction, those looking to visit Lancaster, PA might not know how else to spend their time. But anyone who is familiar with the county knows that the trouble is not finding something to do, but deciding which of the many diverse activities, attractions, and destinations to choose from.
The large county of Lancaster stretches from Quarryville in the south, to Denver in the north, to Elizabethtown in the west, to New Holland in the east. Influential historical sites, modern cultural attractions, and delicious culinary destinations dot the county, separated by carefully manicured farm land.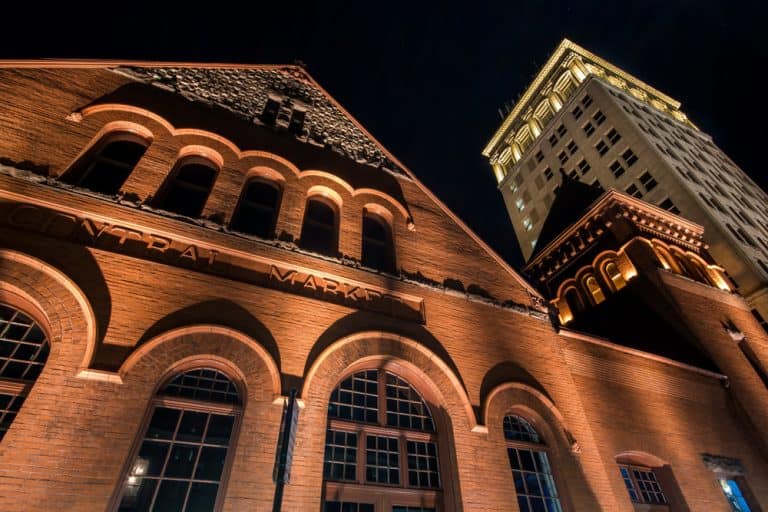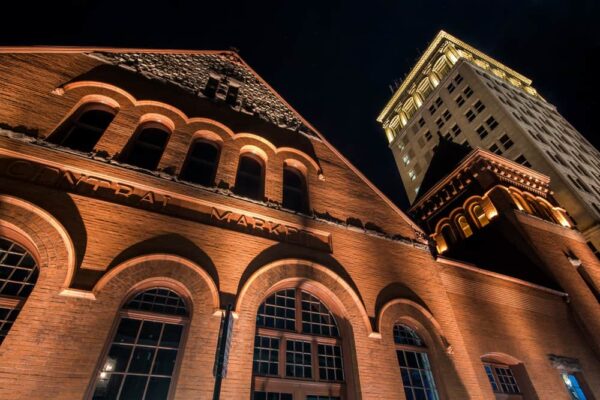 While Lancaster's Amish attractions are easy to find, the more artsy and unique things to do in Lancaster, PA require a little more digging. To help you determine the most quintessential things to experience on a trip to Lancaster, I've pulled together some of my favorite aspects of my hometown for this two-day itinerary.
This guide does not contain any Amish destinations, because I believe that you will get a taste for the unique community while exploring the destinations I describe below. But in case you have extra time, I make some suggestions for how to best experience Amish culture at the bottom of the article.
Here's my two-day itinerary filled with some of the best things to do in Lancaster County:
Where to stay in Lancaster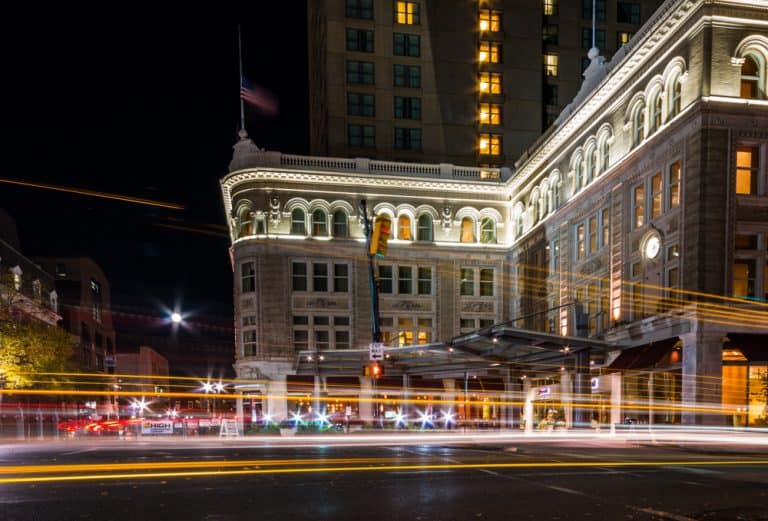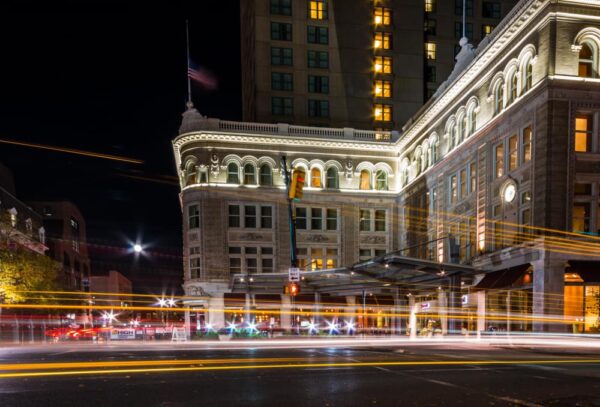 One of the most noteworthy hotels in the downtown area is Lancaster Marriott at Penn Square. The height of this historic building makes it visible from miles away, and its elegant interior draws visits from tourists and locals alike. The Marriott's entrance spills out onto Penn Square, which is the middle of town and mere steps away from Lancaster Central Market and various other restaurants, shops, and businesses.
Just south of the city is DoubleTree Resort by Hilton Hotel Lancaster. While only a short drive away from the city, DoubleTree's location is a good option for those who would prefer not to stay in the middle of town or pay for valet parking.
Further east of the city, Fulton Steamboat Inn is located beside Lancaster's outlet shopping centers and close to the quaint town of Strasburg. With highways in one direction and back roads in the other, this hotel allows you to experience both the modern and agricultural.
There are also a lot of unique and interesting Airbnbs in Lancaster, PA.
Day 1
Gallery Row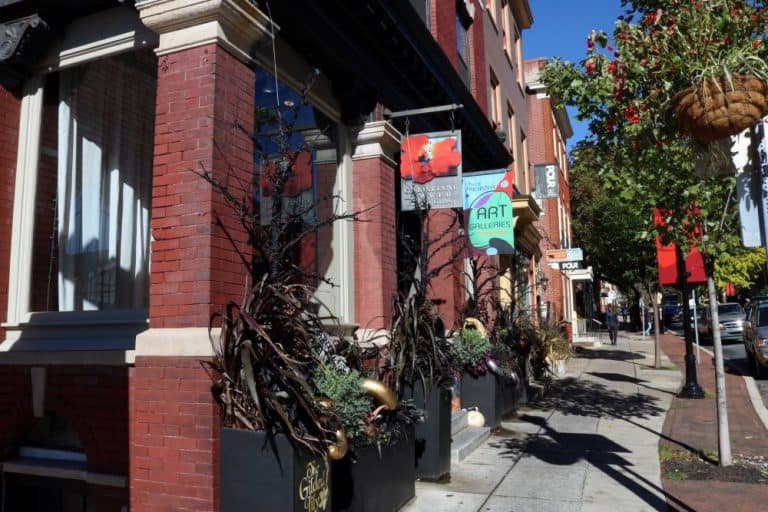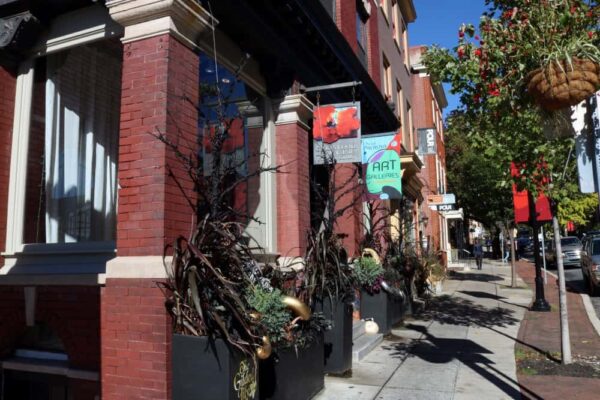 Lancaster's burgeoning art scene has put the city on the map as a destination and cultural center. And at the center of Lancaster's art scene is Gallery Row.
Interrupted only by a couple restaurants, the 100 block of North Prince Street in Downtown Lancaster consists of seven art galleries. Each small gallery is packed with fine art from both locally and globally recognized artists. From paintings to mixed metal sculptures to jewelry to glassworks, the diversity of artwork makes each gallery unique. Also, the intimate size of these galleries means there's a good chance you'll have the opportunity to talk to a passionate gallery owner, curator, or artist.
I would recommend you dedicate the morning to exploring Lancaster's art scene. Due to Gallery Row's convenient location in the center of town, you can browse through a couple galleries, take a coffee break at a nearby cafe like Passenger Coffee, and then head back for more art.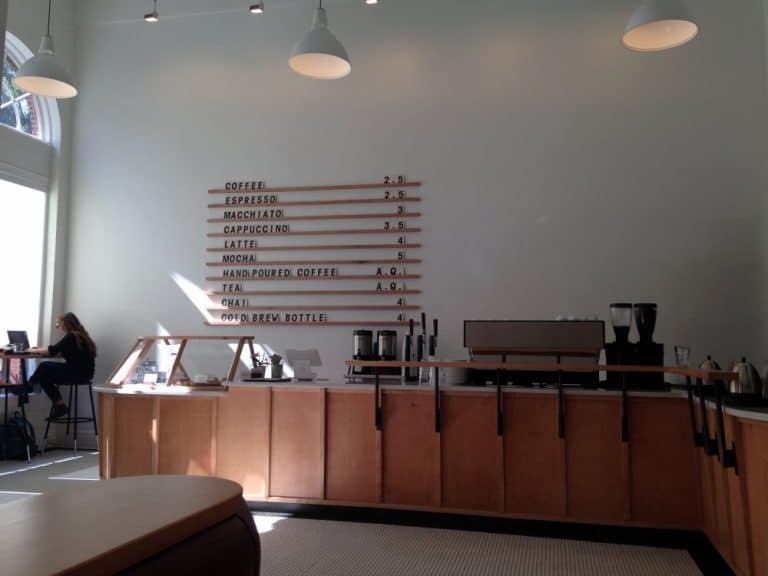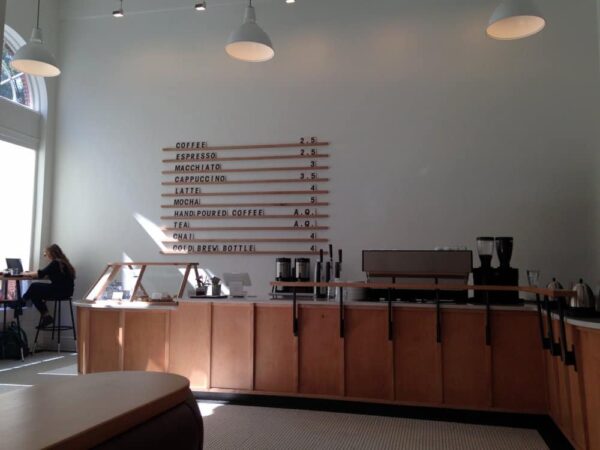 While Gallery Row is the hub of Lancaster's art scene, the downtown region contains many other galleries. If these seven galleries pique your interest, check out our article about Lancaster's art galleries for direction on where to go next.
Building Character
As long as your stomach and feet aren't opposed, try to squeeze in a visit to Building Character before lunch rolls around. This eclectic store is located a few blocks away from Gallery Row on the 300 block of North Queen Street.
Building Character contains handmade, vintage, and recycled products from over 60 vendors in its large warehouse space. This is a great place to pick up Lancaster's themed souvenirs, or just to browse around. With everything from homemade candles to handmade leather goods to the largest collection of rubber ducks I've ever seen, there's a little something for everyone and every budget in this marketplace.
Lunch: Lancaster Central Market or Rachel's Cafe and Creperie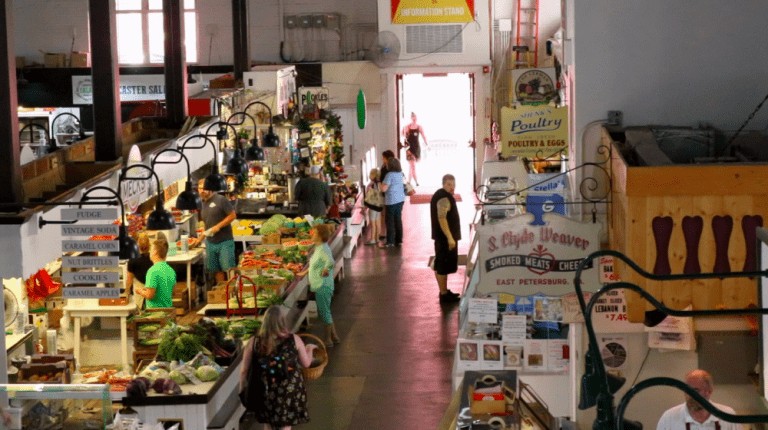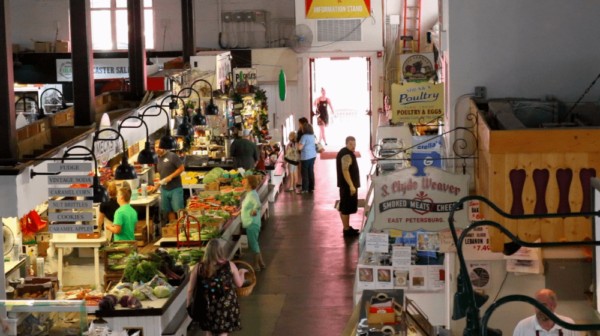 A trip to downtown Lancaster isn't much of a trip at all without a stop at Lancaster Central Market. This farmer's market is the oldest in the country and is housed in a beautiful red brick building with over 120 years of history. Even so, the 21st century version of Central Market contains both regional and ethnic specialties.
I would recommend that you start by exploring your eating options and enjoying the ambiance of the farmer's market. Lancaster Salad Company is a healthy favorite, Narai Thai & Asian Cuisine's spring rolls are quite popular, Spring Glen Fresh Foods offers many hearty soup options, and Rafiki's Deli sells delicious samosas. Treat yourself to the unique milk flavors from Maplehofe Dairy, a Shady Maple donut, or another sweet option from Zig's Bakery.
Once you purchase your meal, there are a couple tables along the edge of the market, but I would recommend sitting outside in Penn Square if the weather complies. Lancaster Central Market is only open on Tuesdays, Fridays, and Saturdays, and vendors start closing before 2 p.m., so make sure you plan your trip accordingly.
If market doesn't fit into your schedule, another fun lunch option is Rachel's Cafe and Creperie. This French-themed restaurant puts an American twist on its made-to-order crepes. The cafe's sweet and savory crepes are a delicious and satisfying find in downtown Lancaster.
Tucquan Glen Nature Preserve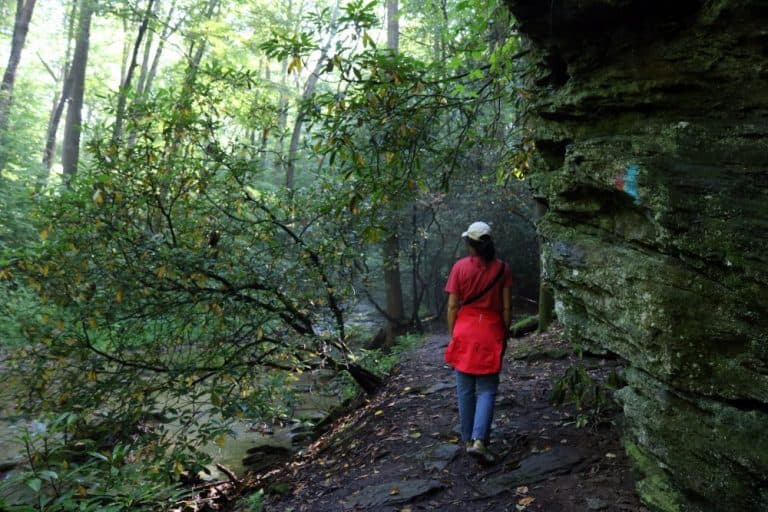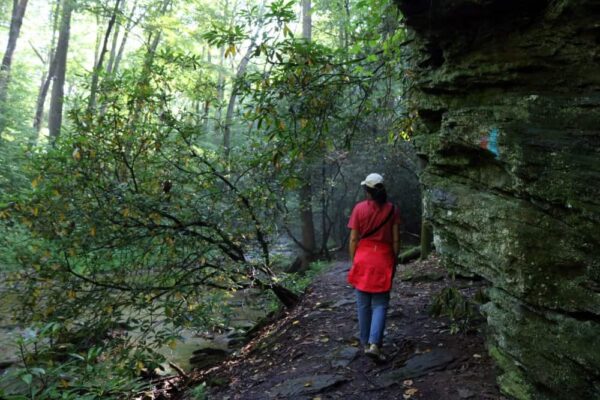 When your lunch is just about settled, hop in your car and head southwest towards the Susquehanna River. The forested area along the river offers beautiful overlooks, exciting hikes, and a tranquil getaway from the busy city streets.
Tucquan Glen Nature Preserve is one of the most popular hiking options, as it contains small waterfalls, streamside trails, and a glimpse at the powerful Susquehanna River. The trails' clear blazes make Tucquan Glen a friendly activity even for those who are not avid hikers.
As Tucquan Glen lacks a single breathtaking destination, I'd also recommend a drive up to the neighboring Pinnacle Overlook. With a parking lot only steps away, Pinnacle overs a nice addition to your hike and allows you to soak in a beautiful view of the Susquehanna. Depending on the time of year and if you have time before dinner, stick around to catch the sunset.
You could also visit nearby Chickies Rock if you wanted to go for a short hike to an overlook or Shenks Ferry Wildflower Preserve if you are visiting during the spring wildflower bloom. There is also a lot of great history to be seen at Silver Mine Park.
Dinner: Roburritos or Old San Juan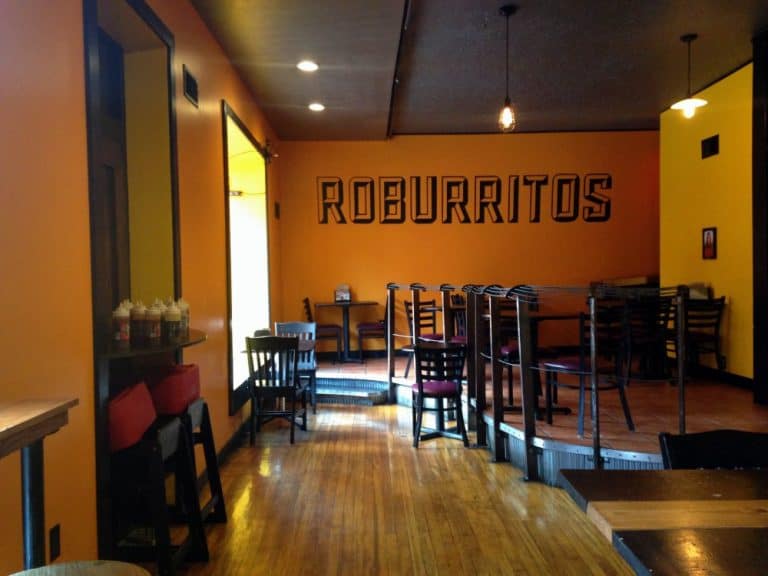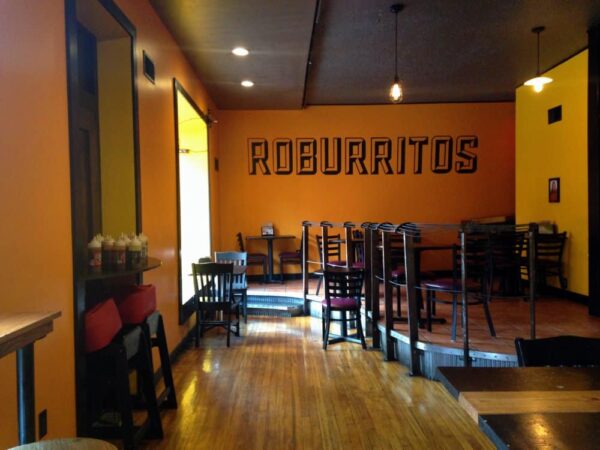 Hopefully, you've worked up an appetite at this point, because both of these downtown restaurants pride themselves in their hearty servings. Roburritos offers a casual, but high energy dining experience in a unique space where bright colors contrast dark brick, wood, and decor. Order burritos, quesadillas, nachos, and more, and enjoy the many flavorful hot sauces of ranging spice levels.
For a more fine dining Latin American experience, head to Old San Juan Latin Cuisine & Rum Bar. Themed after the city in Puerto Rico, Old San Juan offers authentic guacamole, bistec, mofongo, flan, and more in a romantically dim lit space.
After Dinner: Fulton Theatre or Wacker Brewing Company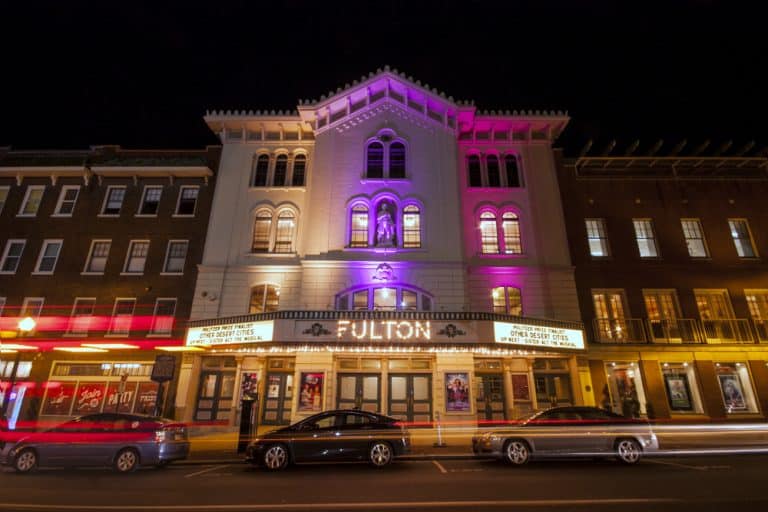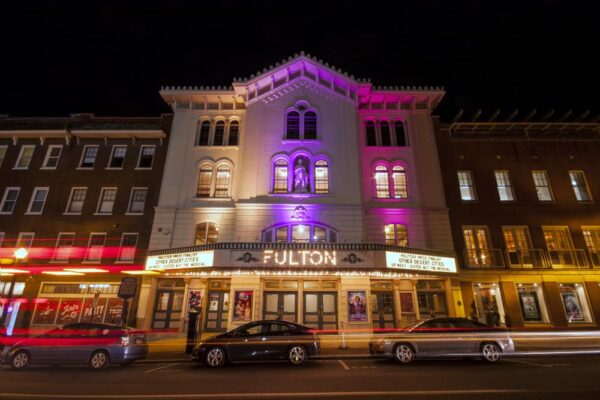 If you still have some energy after a hearty meal, downtown Lancaster will stay awake with you into the evening hours.
Fulton Theatre brings world-class theater to the local stage in the center of town. Reportedly the oldest working theater in the United States, The Fulton produces musicals, plays, and other productions that rival those of Broadway. Put on your vacation best and enjoy an evening show at this classy destination.
There are also many passionate Lancaster breweries such as Wacker Brewing Company. This brewery honors the history of beer production in Lancaster through its name and its historical location. Both production and the taproom are run out of an old tobacco warehouse, which creates an inviting atmosphere along with enjoyable drinks.
Day 2
Breakfast: Prince Street Cafe
Wake up after a good night of sleep with Prince Street Cafe. Due to its convenient downtown location, Prince Street is one of the highest traffic coffee shops in Lancaster County. But with delicious egg sandwiches, breakfast wraps, granola, and smoothies, this cafe's popularity is backed by tasty offerings.
Prince Street Cafe serves breakfast all day long, from 6:30 a.m. to 11 p.m., so feel free to sleep in. The menu contains various dairy free, gluten free, vegetarian, and vegan options, so any diet or taste preferences should find something tasty to eat. Prince Street also serves locally roasted specialty coffee, so I recommend you order a house coffee and linger over a relaxed breakfast as you awake with the rest of the city.
If you're just looking for a caffeinated kick, you may want to head to one of downtown Lancaster's beverage-centric cafes such as Passenger Coffee and Mean Cup Coffee.
Shopping in Lititz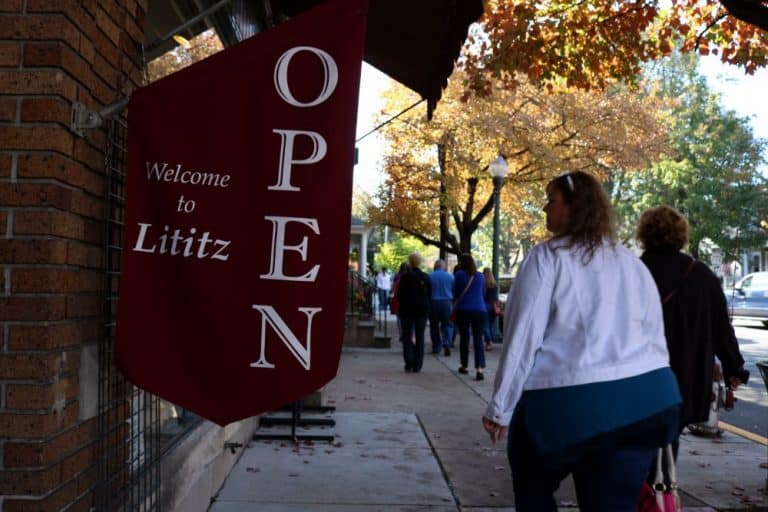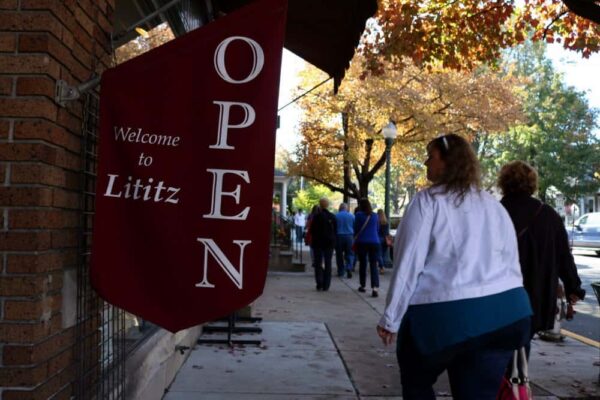 Lancaster County is made up of many quaint small towns, and one of my personal favorites is Lititz. The small shops which line the main streets of downtown Lititz invite browsing and paying customers alike.
A Come Eat Lititz tour will give you a comprehensive look into the historical and culinary aspects of this small town. But I've quickly learned how to experience Lititz without even dropping a dime.
Head to Indulge Lititz to smell flavored coffee beans, sample innovative olive oils and balsamics at Olio Olive Oils & Balsamics, enjoy the aromas of A Tea Affair's various blends, and be wowed by the unique candle scents in Cherry Acres Old Barn Wood Furniture. Purple Turtle Consignment Boutique makes for an affordable shopping experience, and the benches in Lititz Springs Park offer a picturesque location to rest your feet.
Lunch: Tomato Pie Cafe or Himalayan Curry and Grill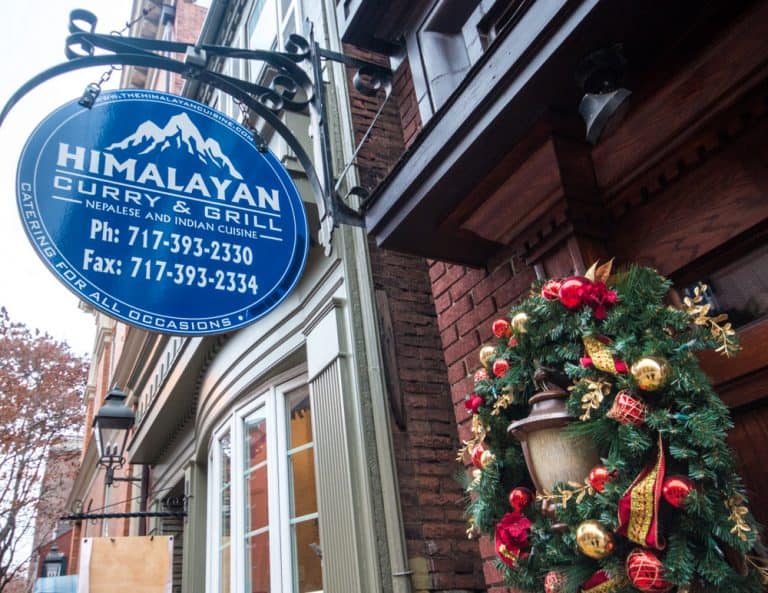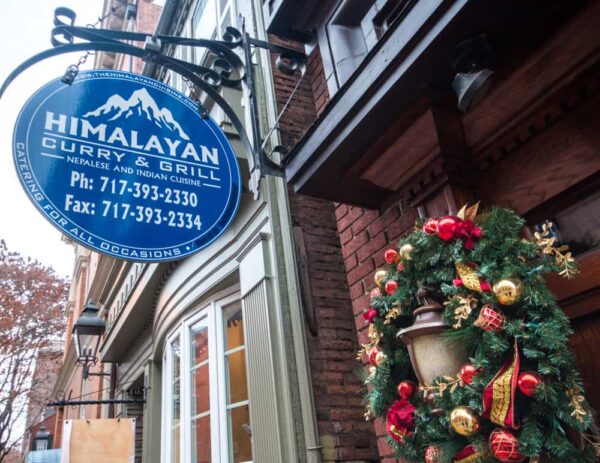 Stick around Lititz for lunch by grabbing a seat at Tomato Pie Cafe. The rich and flaky tomato pie is the cafe's signature dish, but it also offers a variety of soups, sandwiches, salads, and bowls. To live up to its title as a cafe, Tomato Pie also serves coffees, lattes, smoothies, and milkshakes.
If you're ready to head back into Lancaster City, consider a trip to Himalayan Curry and Grill. One of the best-kept culinary secrets in Lancaster boasts a passionate staff and authentic Nepalese and Indian food. The lunch buffet is a mind-blowing deal, and a fun way to taste a variety of ethnic dishes.
As the restaurant grows in popularity, you might have to wait a couple of minutes to be seated depending on the time of day. But the chicken curry, basmati rice, and naan bread will be well worth the wait.
Walking Tour through Downtown Lancaster
No matter the weather, you can also visit the Lancaster City Visitor Center for more Lancaster County history. Enjoy the informative and interactive indoor exhibits, or take a walking tour from April to October with a guide dressed in historic apparel.
Long's Park
After such a high energy exploration of Lancaster County, relax with an afternoon at Long's Park. Rest on a bench along the pond to feed the ducks or stretch a blanket out on some grass within the 80-acre park. If you're feeling energetic, enjoy playgrounds, sports courts, and a free petting zoo. Also, if you happen to be visiting on a summer Sunday, Long's Park hosts free outdoor concerts.
Dinner: Silantra or The Pressroom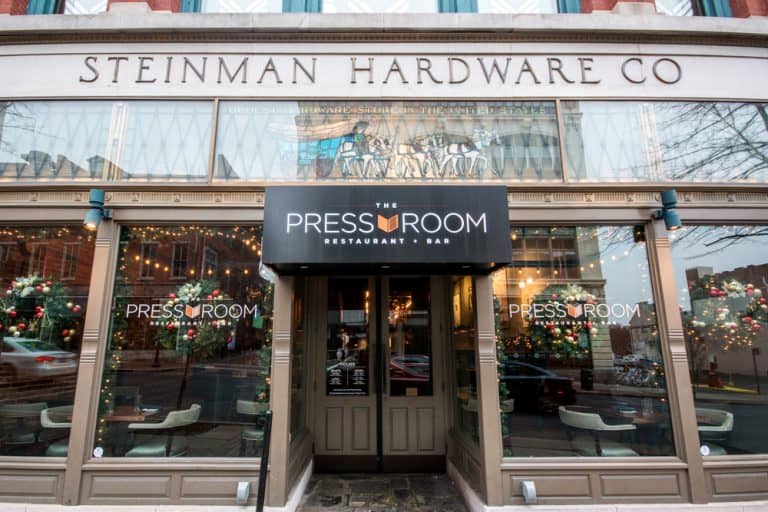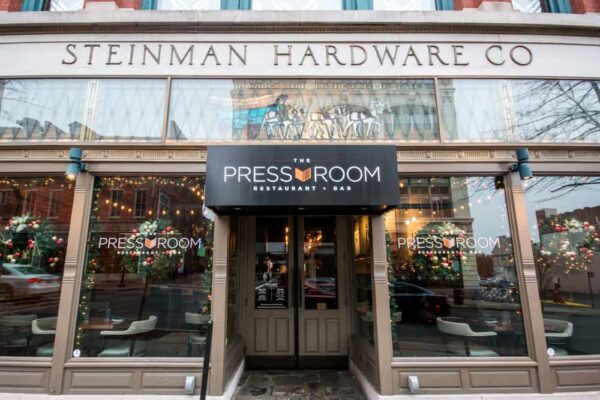 Head back to town for one last meal before you head out of Lancaster. For a casual meal that you could even take on the road, I suggest Silantra. The restaurant strives to fuse Chinese cuisine with fresh, local ingredients for delicious yet nutritious offerings. The result is a line of meats, vegetables, and other toppings you can choose to put on salad, rice, or a scallion pancake.
For a more traditional dining experience, consider The Pressroom. The restaurant's location in the historic Steinman Hardware Building makes for a warm yet modern atmosphere. During the warmer months, The Pressroom offers outdoor seating in the urban Steinman Park. As for the food, enjoy a multi-cuisine menu including pizza, burgers, fish, salads, and more.
Other Things to See and Do in Lancaster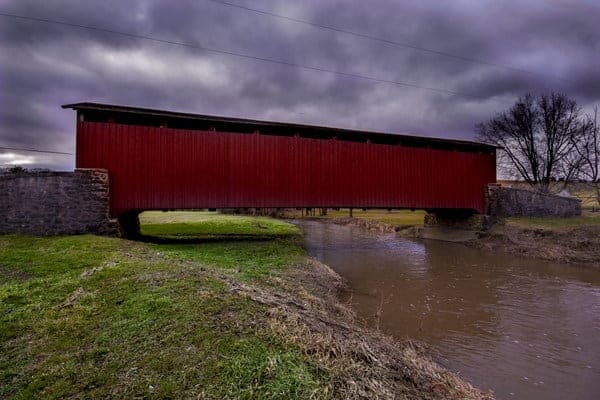 If you have a little extra time in Lancaster or if you're already planning a follow-up visit, there are many other things to do in Lancaster County. To start, UncoveringPA has compiled a list of over 40 completely free things to do in Lancaster.
Just remember that you don't need to pay for a buggy ride to explore Amish Country! In my opinion, the best way to get a taste of this unique community is to drive through Lancaster's beautiful back roads, many of which contain covered bridges. Or if you're fortunate enough to visit over the spring, be sure to experience Lancaster's Amish culture at a mud sale.
Also, check out our map for great things to do in Lancaster, PA, and beyond.
Looking for more great trips? Check out our Pennsylvania getaway guide.