Please do your best to limit your travels around PA during this time. If you decide to travel, please check the status of the places you are going. Some places around the state are temporarily closed or have changed their hours. We will not be updating individual articles to note these changes. Stay safe and wear a mask!


There are many great things to do in Pennsylvania in April. As the first full month of spring, it's time to get outside and enjoy some of the best activities throughout the state. From great music to historic reenactments, there's a bit of something for everyone to do in PA in April.
I scoured through thousands of great events to bring you some of the best happening throughout PA in the coming month. Check out the list below to start planning your spring travels in Pennsylvania.
Note: All events listed are currently scheduled at the time of publication to the best of our knowledge. Due to many events being canceled or rescheduled due to Coronavirus, please reconfirm the event is still happening as scheduled before leaving home.
Disclosure: This article may contain affiliate links. We will make a small commission from these links if you order something at no additional cost to you.
For more information about the virus and how to ensure your personal safety, please check out these pages from the CDC and the PA Department of Health.
Article updated March 11, 2020 to reflect events in April 2020.
PA Maple Festival in Meyersdale – March 28-29, April 1-5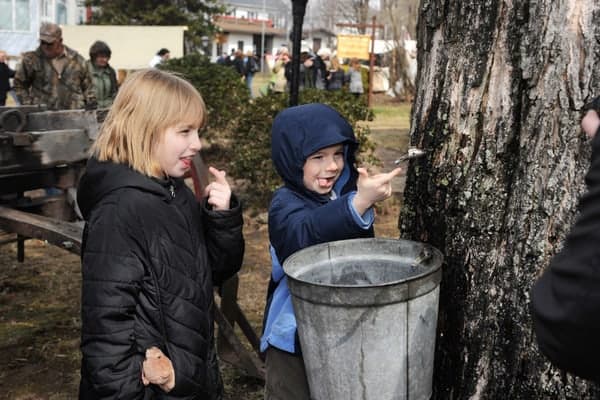 The annual Pennsylvania Maple Festival will return to Meyersdale, offering visitors a chance to celebrate one of the state's most delicious crops. During the festival, you can try maple products, see how it is harvested, and even attend a tree tapping ceremony. The festival also features a beauty pageant, a horse-pulling contest, a parade, vendors, and much more.
For more information on the festival, visit PAMapleFestival.com.
Philly Wine Week in Philadelphia – March 29-April 6
Begun in 2014, Philly Wine Week brings the opportunity to explore some of the best restaurants and bars for wine lovers in Philadelphia. During this seven-day event, dozens of events will be held throughout the city at many great venues.
For more information and an event list, head to PhillyWineWeek.org.
Subaru Cherry Blossom Festival in Philadelphia – April 4-5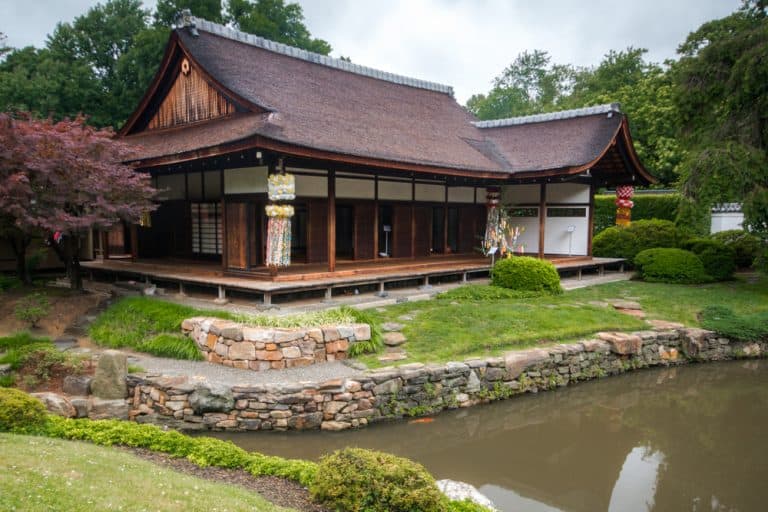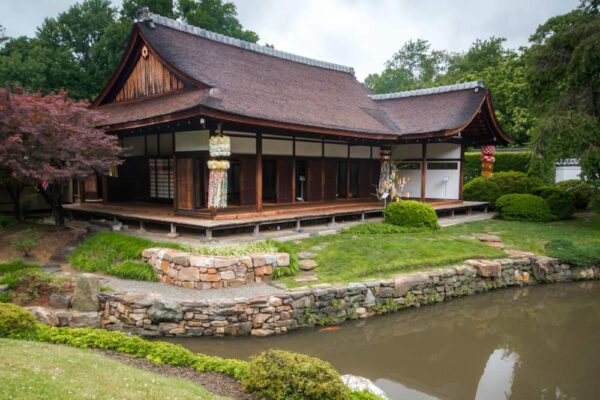 You don't need to leave Pennsylvania to enjoy blooming cherry blossom trees and Japanese culture. Instead, head to Philadelphia for the annual Subaru Cherry Blossom Festival.
Held in Fairmount Park, which is home to more than 3,000 cherry blossom trees and the beautiful Shofuso Japanese House, this event features Japanese cultural demonstrations, Japanese food, and, of course, a beautiful setting.
For more information on this great event, head over to the festival's website.
Easter Promenade in Philadelphia – April 12
Now in its 89th year, the Easter Promenade is a parade open to everyone Philly's South Street. Come in your Sunday best as you walk through the city. There will be live music, a contest for the best dressed in a variety of age categories, and much more.
For more information, visit the event's website.
Steel City Con in Monroeville – April 17-19
Steel City Con returns to the Monroeville Convention Center near Pittsburgh this April and is sure to be a fun time.
Steel City Con offers the chance to meet dozens of celebrities and attendees in 2020 including Jon Lovitz, Freddie Prinze Jr., Matthew Lillard, Loretta Swit, and dozens more. There will also be hundreds of vendors, Q&A panels, and much more.
For more information, visit the convention's website.
Harrisburg Beer Week – April 17-26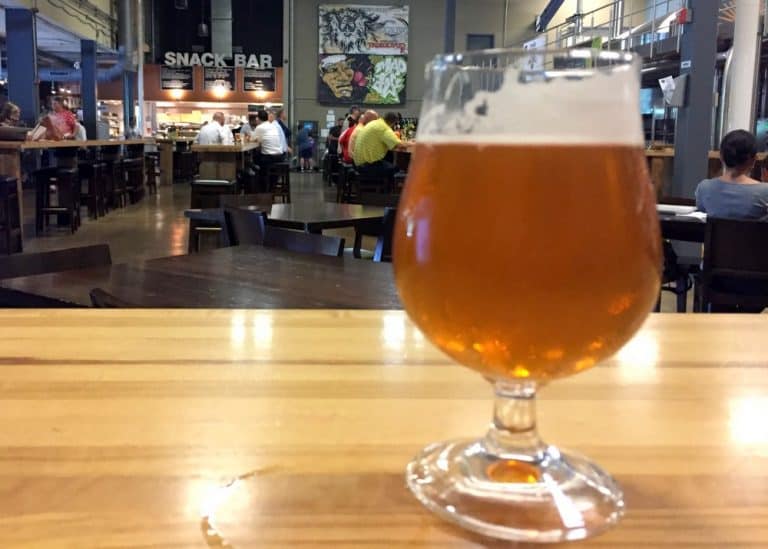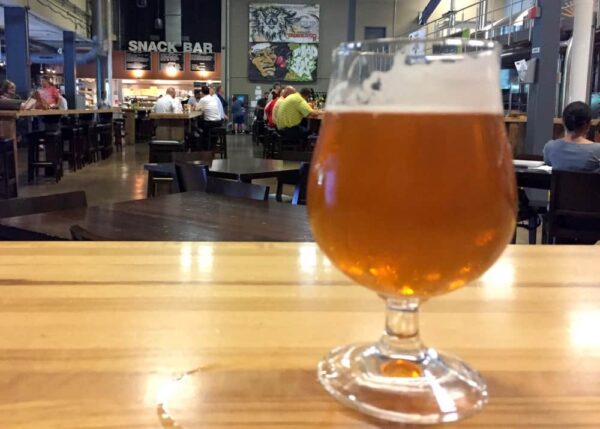 Harrisburg Beer Week is returning to the Capital region this April. Now in its sixth year, the event continues to grow and is bigger than ever in 2020. During the week, there are tons of great events including a homebrewers competition, special brews made just for the event, the chance to explore some of the area's best breweries, and much more.
For more information and a complete event list, check out HarrisburgBeerWeek.com.
Earth Day at Pennsylvania's State Parks – April 18 and 25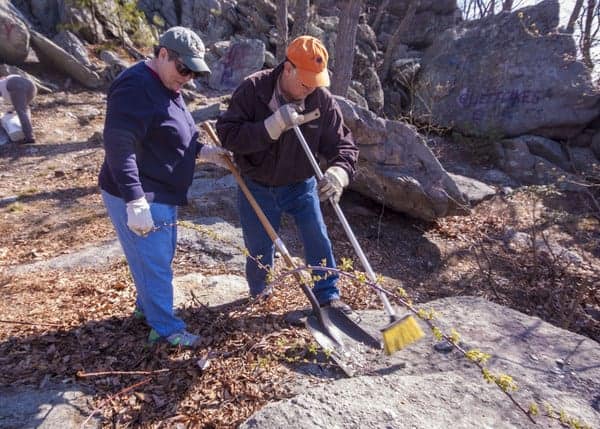 If you are looking for an opportunity to get out and enjoy Pennsylvania's beautiful state parks while giving back on earth day, the Pennsylvania DCNR has many great events to choose from. All throughout PA, visitors can help clean up some of the state's most beautiful state parks and get them ready for others to enjoy throughout the spring and the summer.
For more information on the many great volunteer opportunities throughout the state, head over to the DCNR event's calendar.
Chainsaw Carvers Rendezvous in Ridgway – April 23-25
Now in its 21st year, the Chainsaw Carvers Rendezvous in Ridgway brings some of the country's best chainsaw carvers to Elk County, PA. Over three days, dozens of artists will be showcasing their skills and competing for a variety of awards.
There will also be the chance to purchase unique pieces of art and to watch carving demonstrations.
For more information, visit the event's website.
Mayfest in Huntingdon – April 25
Visit the central Pennsylvania community of Huntingdon in April for one of the month's most unique events: Mayfest. Now in its 16th year, this event features the chance to see five different eras recreated in five different city blocks. Visitors can stroll from the Victorian era to the Woodstock era, and then over to Colonial Times, all without leaving the downtown area.
In addition to historical reenactors, the event will feature live music, craft vendors, local food, and much more.
For more information, visit the event's website.
Visit a Pennsylvania Waterfall – All Month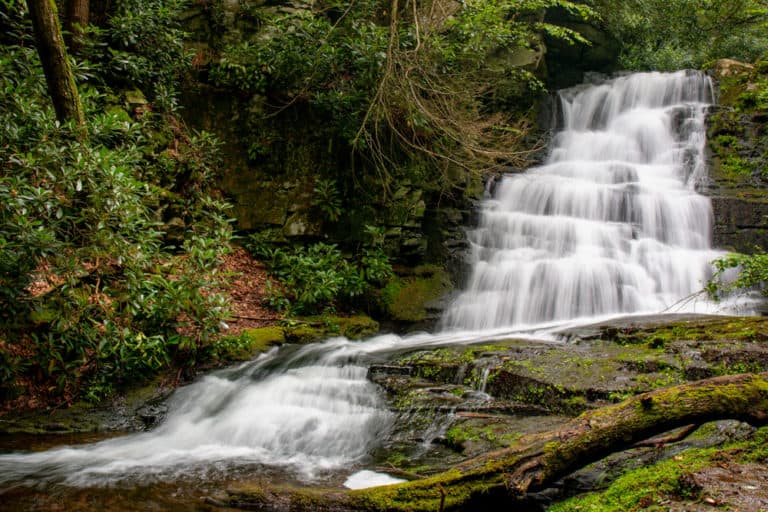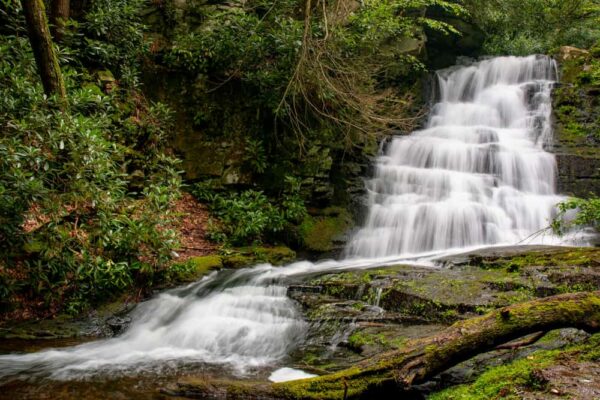 Looking for something to do away from large crowds of people? Take a hike to visit one of the many amazing Pennsylvania waterfalls.
During my travels, I've visited more than 200 waterfalls in nearly every corner of the state. Whether you are looking for a roadside beauty, a great hike, or a waterfall that's completely off-trail, there are plenty of great spots for you to visit.
If you want to head out into the woods this April, check out our guide to the best waterfalls in Pennsylvania.
Looking for other things to do in Pennsylvania? Check out our list of things to do around the state in March and our top things to do in PA in May.
Do you know of a great event happening in Pennsylvania in April? Let us know in the comments section below!
Do you have an upcoming event that you would like to promote in a future monthly edition? Click here for more information and to submit your event.