Disclosure: This article may contain affiliate links. We will make a small commission from these links if you order something at no additional cost to you.
Looking for things to do in Pennsylvania in May? You've come to the right place. As I do every month, I've scoured the internet to uncover some of the best events and activities throughout PA during May 2022.
Whether you want to sip some wine, ride through a historic tunnel, or uncover PA history, we've got you covered. Keep reading to start planning your travels in Pennsylvania in May.
Article updated April 11, 2022 to reflect events and dates in May 2022.
Pittsburgh Wine and Spirits Festival in Pittsburgh – May 3
If you love adult beverages, the Pittsburgh Wine and Spirits Festival is the place to be this May. Held at Rivers Casino, the festival will feature hundreds of different wines and spirits to taste from all over the world.
In addition to tasting wines and spirts, the event also includes unlimited buffet access, bottle signings, and the chance to meet winemakers and distillers.
Find out more and get tickets on the festival's website.
VeloFest in Trexlertown – May 7
If you love cycling, you won't want to miss the Spring VeloFest being held in Trexlertown, near Allentown, on Saturday, May 7. One of the largest cycling sales in the country, visitors can browse new and used gear from over 150 vendors.
There will also be food and a beer garden for those looking for some refreshments during the vent.
For more information, visit the event's website.
Jefferson Dad Vail Regatta in Philadelphia – May 13-14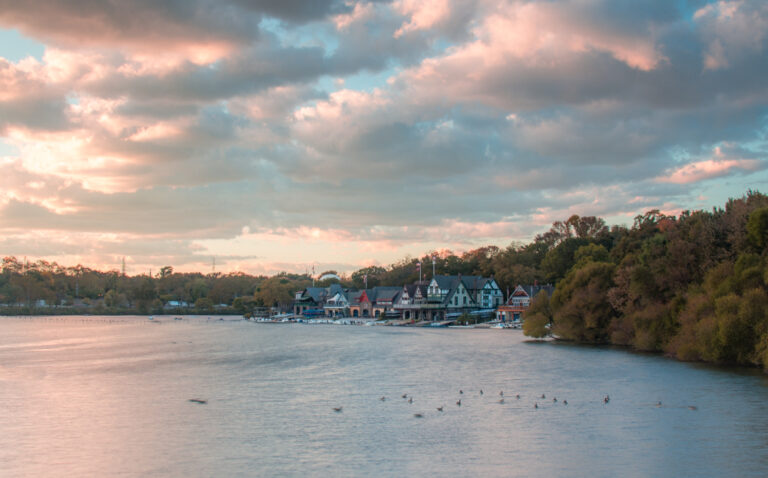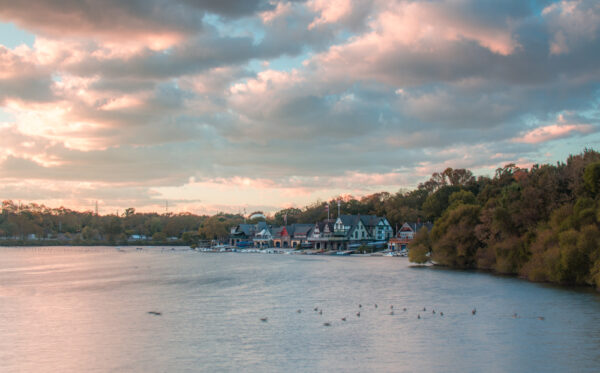 The largest collegiate regatta in the country will be held on the Schuylkill River in Philadelphia on the second weekend in May.
This event draws both competitors and spectators from around the country as collegiate teams compete in a variety of rowing disciplines and events. Visitors can line up along Fairmount Park to watch the races along the Olympic-length track.
Find out more on the event's website.
PrideFest in New Hope – May 20-21
Celebrate Pride in one of the most popular destinations in eastern Pennsylvania: New Hope.
The main event of the festival is a large parade that starts in Lambertville, on the New Jersey side of the Delaware River, before crossing into New Hope, PA. In addition to the parade, other events during the festival include a carnival, live entertainment, a cocktail contest, and much more.
For all the details, visit the event's website.
Opening Day at DelGrosso's Amusement Park – May 21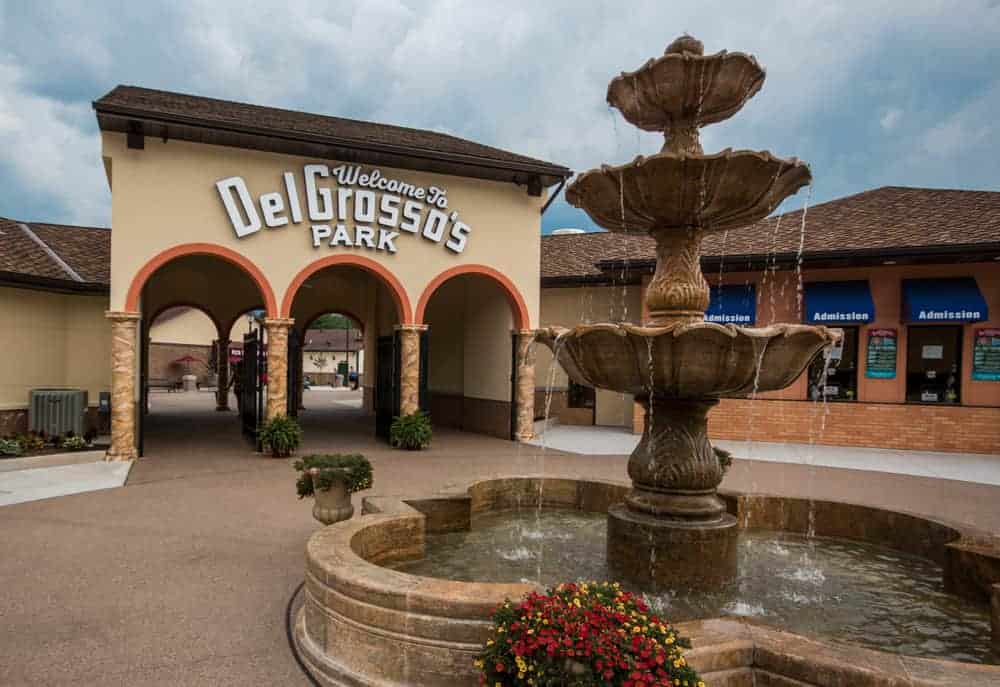 DelGrosso's Amusement Park will open for the season on Saturday, May 21. Take advantage of 75 minutes of free rides when the park first opens on both Saturday and Sunday, and enjoy ride pass discounts for the rest of the day.
DelGrosso's is one of PA's best free admission parks and is open throughout the summer months. There are more than 30 rides and a great water park at this family-friendly park.
Find out more on the park's website.
Union Canal Days in Lebanon – May 21-22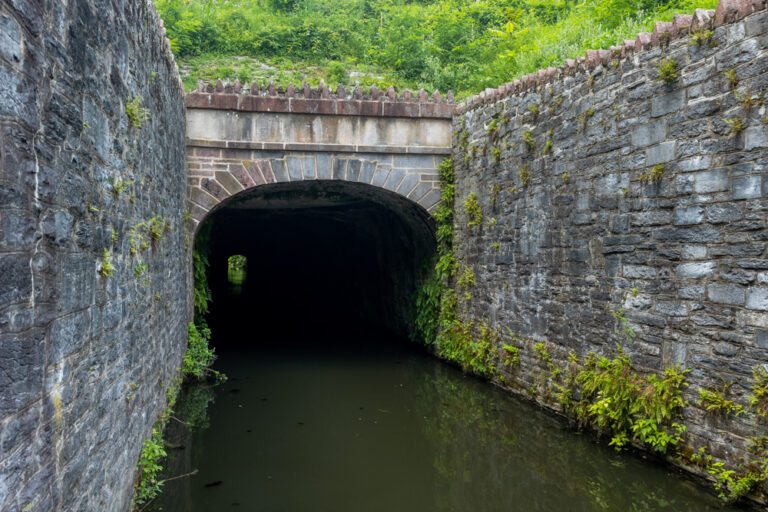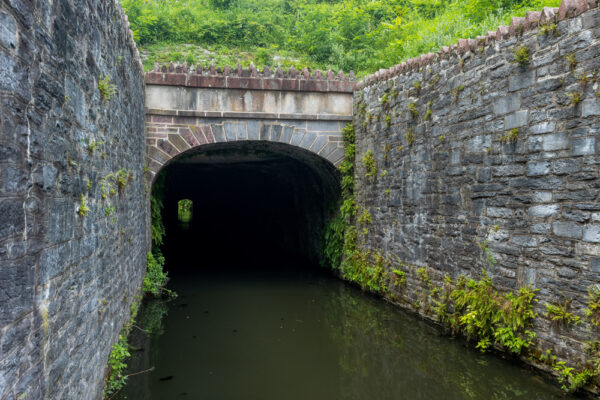 The Union Canal Tunnel in Lebanon, PA is the oldest existing transportation tunnel in the United States, and each May for over three decades, the community hosts its annual Union Canal Days event.
The highlight of the event is the chance to ride the park's canal boat along the restored section of the canal and through the historic tunnel. There is also the option of renting a kayak for a short period of time and riding through the tunnel on your own.
In addition to rides, there will also be food vendors and live entertainment.
Find out more at LebanonCountyHistory.org.
Devon Horse Show and Country Fair in Devon – May 26 – June 5
The Devon Horse Show and Country Fair has been held annually since its inception in 1896. By 1914, this festival was the largest outdoor horse show in the country, a distinction it still holds. So, needless to say, if you love horses and equestrian activities, you won't want to miss this great festival.
A variety of equestrian events will happen throughout each day of the event. There will also be vendors, a dog show, and much more. For more information, visit the event's website.
Artsfest in Harrisburg – May 28-30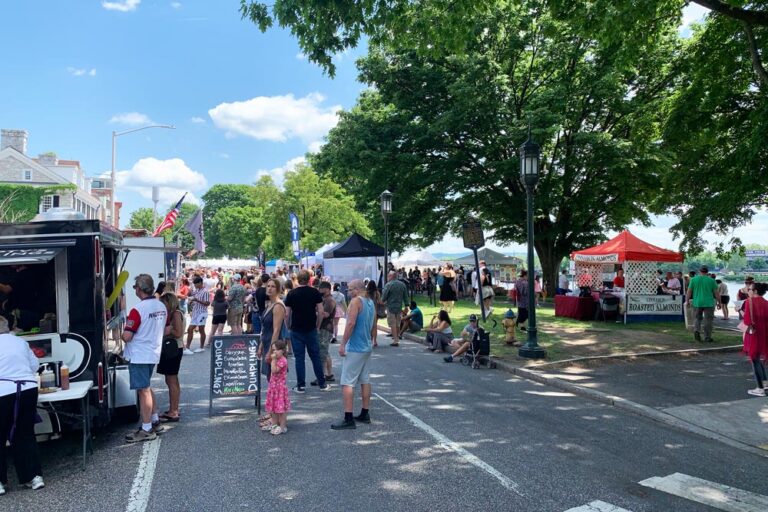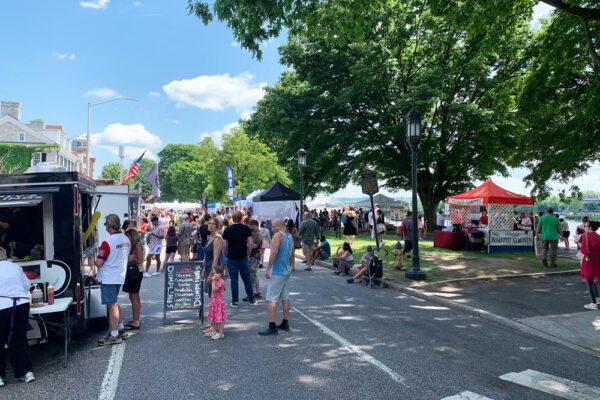 Now in its 54th year, Artsfest brings tens of thousands of people to downtown Harrisburg over Memorial Day Weekend. The event features more than 150 juried artists selling their creations along the banks of the Susquehanna River.
The event also features live music, kid's activities, a variety of food, and much more.
For more information on the festival, head over to ArtsfestHBG.com.
Fish for Free Day throughout Pennsylvania – May 29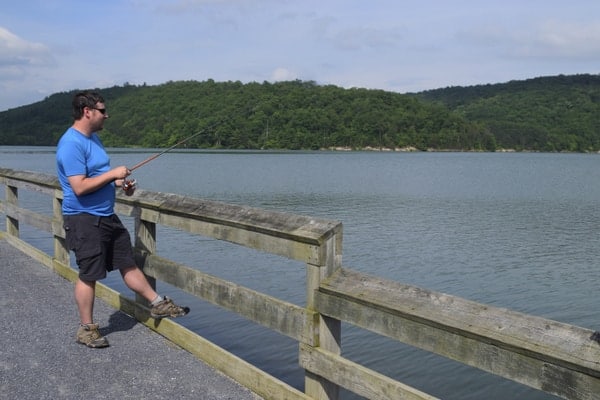 If you want to try your hand at fishing, but don't have a fishing license, you're in luck. Sunday, May 29, is one of two Fish for Free Days in 2022 (the other being July 3rd). Anyone can toss a line into the water and try their hand at fishing Pennsylvania's many great waterways.
Keep in mind, that while you don't need a fishing license to fish, all other rules and regulations still apply. For more information on this event, visit the PA Fish and Boat Commission's website.
Looking for other things to do in Pennsylvania? Check out our list of things to do in April and things to do in PA in June.
Do you know of a great event happening in Pennsylvania in May? Let us know in the comments section below!
Do you have an upcoming event that you would like to promote in a future monthly edition? Click here for more information and to submit your event.