Disclosure: This article may contain affiliate links. We will make a small commission from these links if you order something at no additional cost to you.
Whether you're at Kutztown University or simply find yourself in this corner of Berks County, there are many great things to do near Kutztown. The area around the university is filled with many fantastic things to do ranging from beautiful outdoor attractions, historic treasures, and even some oddities.
Here are our top 10 things to do near Kutztown University.
Crystal Cave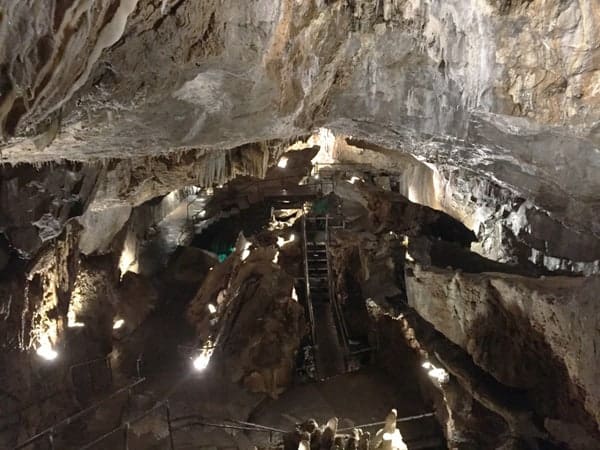 Don't miss the chance to head into the underground world of Crystal Cave.
Crystal Cave was Pennsylvania's first show cave, opening to the public in 1872. Today, visitors can still head into this historic cavern and learn about the geology and history of the spot.
Tours of Crystal Cave last about 45 minutes to an hour and take you as much as 125 feet below the earth's surface.
Reading Pagoda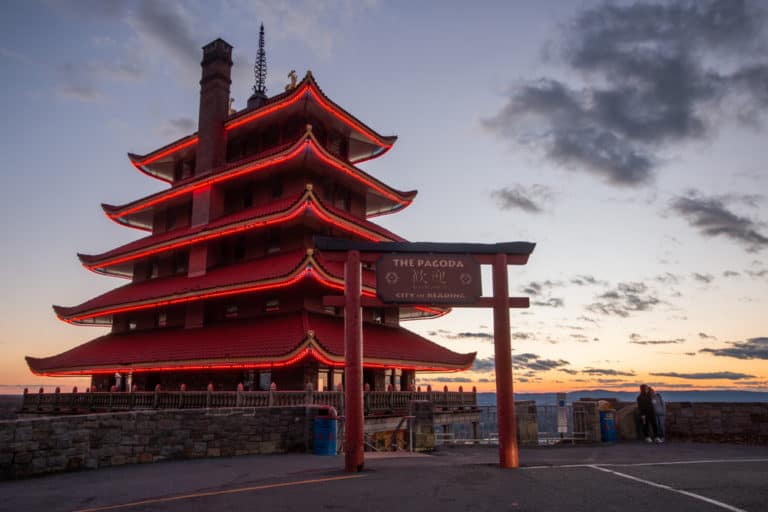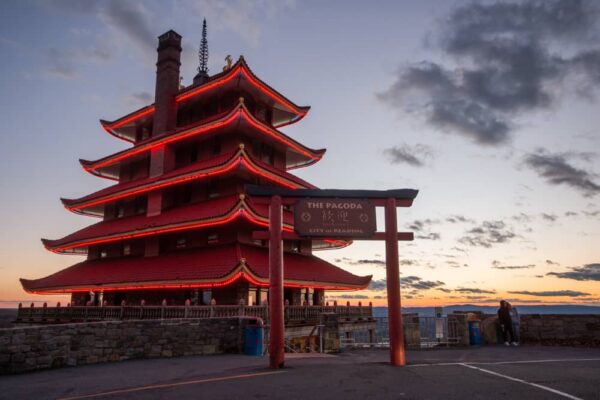 There are few more odd spots in the region than the Reading Pagoda. Standing high above downtown Reading atop Mount Penn, this pagoda was built in the early 20th century to be part of a hotel complex that never came to be.
Today, visitors can drive to the base of the Reading Pagoda for fantastic views of both this unusual site and the city far below. Inside the pagoda is a small museum and observation area.
Berks County's Covered Bridges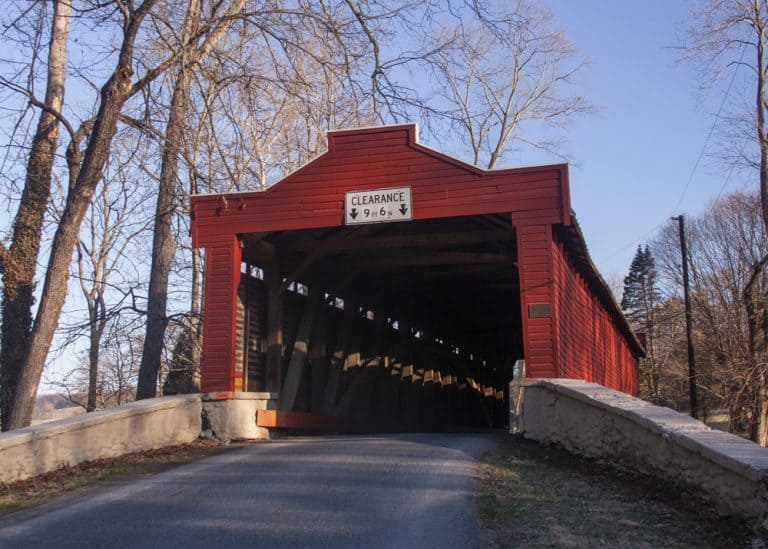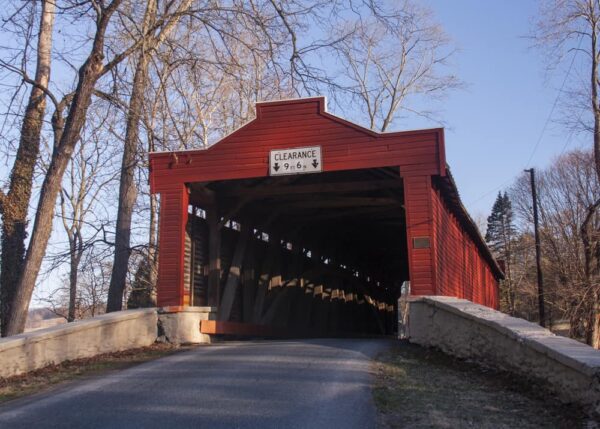 Berks County is fortunate enough to be home to five beautiful covered bridges. These historic structures are located throughout the county, and a drive to see them will allow you to see some of the most scenic spots in the region.
Of these five bridges, Kutz's Mill Covered Bridge is located closest to Kutztown, just a few miles north of the university.
Blue Marsh Lake
Blue Marsh Lake is a beautiful park near Kutztown. This 5,000-acre park features a more than 1,000-acre lake and 35 miles of hiking trails. Run by the Army Corps of Engineers, the park is also home to a beach, horseback riding trails, and more.
Even better, for those with boats, Blue Marsh Lake is perfect for waterskiing as there are no restrictions on horsepower for the lake.
America on Wheels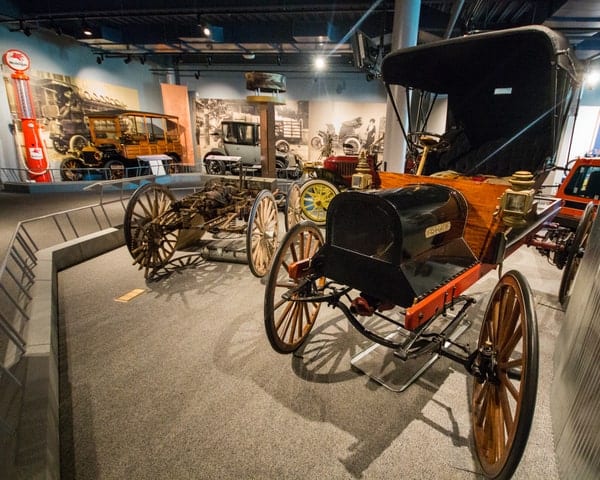 Located in nearby Allentown, America on Wheels is one of the best automobile museums in Pennsylvania.
America on Wheels showcases cars from the earliest days of the automobile, including one of the first gas-powered cars ever produced. In addition to antique cars, there are also excellent collections of modern and futuristic cars, Mack Trucks that were produced in the area, and even bicycles.
Daniel Boone Homestead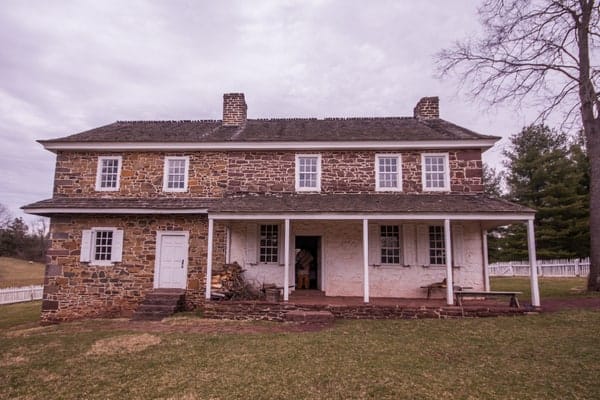 Did you know that frontiersman Daniel Boone was born near Kutztown? His birth site is open to visitors as the Daniel Boone Homestead in Birdsboro, about 30 minutes from Kutztown University.
While little is left of the home that was there when Boone lived in the area, the site provides an excellent overview of what life was like on what was, at the time, the frontier. Guides in period dress take visitors through the site and offer insight into Boone's life and legacy.
Pennsylvania German Culture Heritage Center
Located on the grounds of Kutztown University, the Pennsylvania German Culture Heritage Center preserves the history of this unique folk culture. This open-air museum is located at the historic Sharadin Farmstead on the university campus and offers tours of the grounds and a look into the history and culture of the Pennsylvania Germans.
Mid-Atlantic Air Museum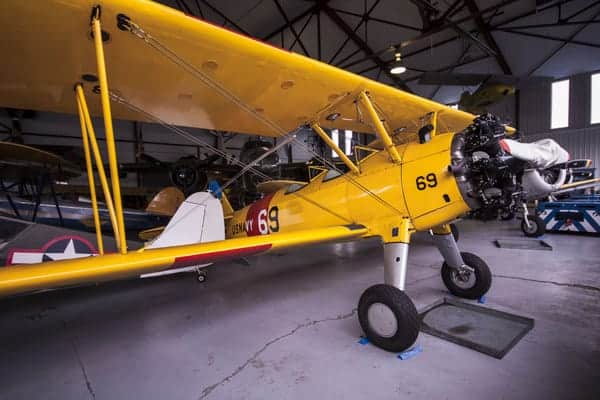 If you love historic aviation, you won't want to miss the Mid-Atlantic Air Museum at the Reading Regional Airport.
This museum focuses on aircraft from the 1940s and 1950s but has planes dating from 1928 through modern times. Visitors can take tours around the museum's aircraft hangar and see these beautiful and rare machines up close and learn more about their design and impact.
The museum also offers biplane rides throughout the year.
Bear Creek Mountain Resort
If you love winter sports, you're in luck. Bear Creek Mountain Resort is located only a short drive away from Kutztown. The resort offers skiing and snowboarding on their nearly two dozen slopes. Whether you've never been skiing before or are looking for an expert slope or even a terrain park, there's something for you at Bear Creek Mountain Resort.
The resort also features snow tubing for those that would rather go sledding.
The Fork in the Road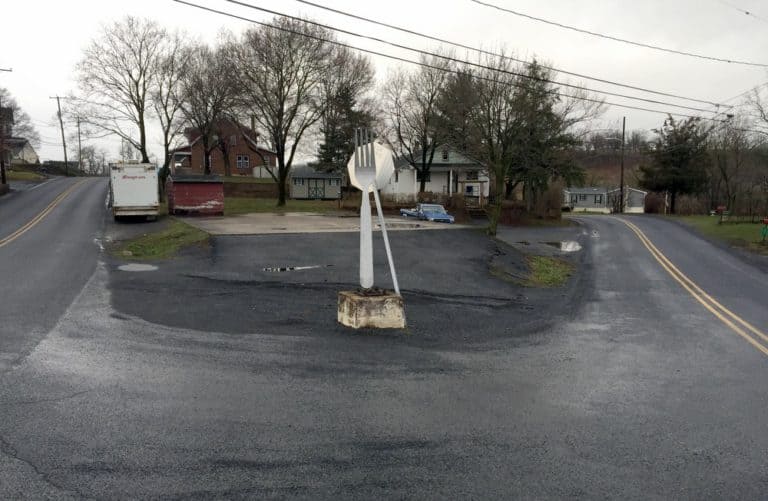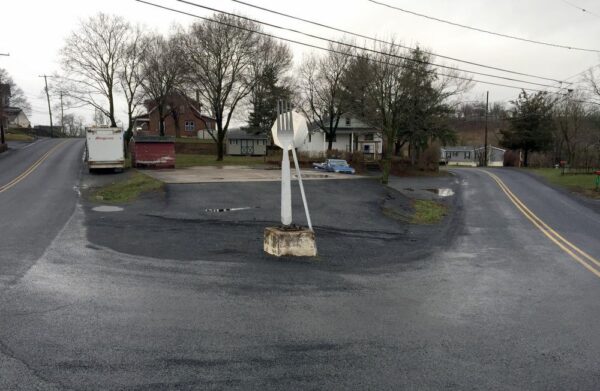 You might have often come to a fork in the road, but have you ever actually seen one?
Located in Centerpoint, Pennsylvania, there is a giant steel fork at, you guessed it, a fork in the road. This unique roadside oddity is truly a sight to see and one of the most unusual spots to visit near Kutztown.
Do you have a favorite thing to do near Kutztown and Kutztown University that wasn't included on this list? Let us know in the comments below.
Looking for even more places to visit? Check out our top things to do in Allentown, our favorite spots in Hershey, and how to spend a weekend in Lancaster.