Disclosure: This article may contain affiliate links. We will make a small commission from these links if you order something at no additional cost to you.
Located in eastern Pennsylvania, Berks County often gets a bit overlooked by popular nearby destinations like Lancaster, Hershey, and the Lehigh Valley. However, there are many things to do in Berks County, PA, that are worth taking the time to see.
Berks County is home to one of Pennsylvania's largest cities, Reading (pronounced "Redding") as well as many small communities that offer a lot of history and natural beauty. The county is in the Pennsylvania Dutch Country region, but also offers a taste of the Philly suburbs and the Lehigh Valley, really adding a lot of nice variety to the area.
So, whether you are looking for something fun to do in the countryside or the best things to do in Reading, PA, here are a few of my personal favorite things based on my many trips to the area.
Reading Pagoda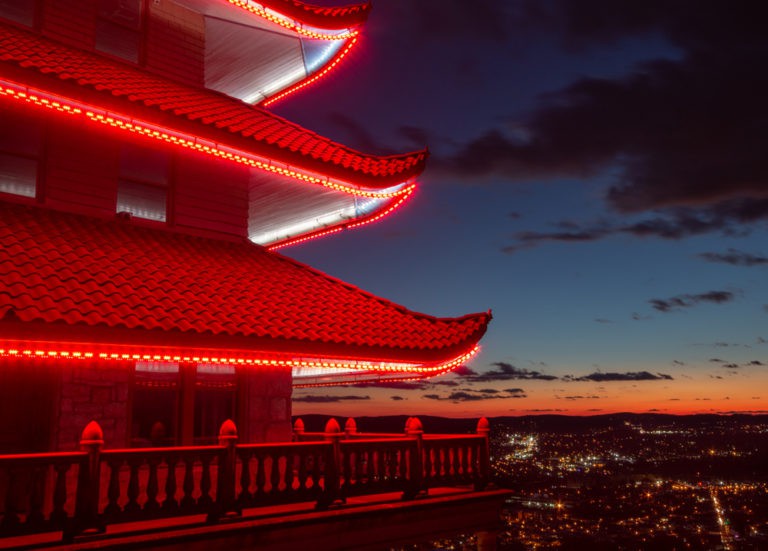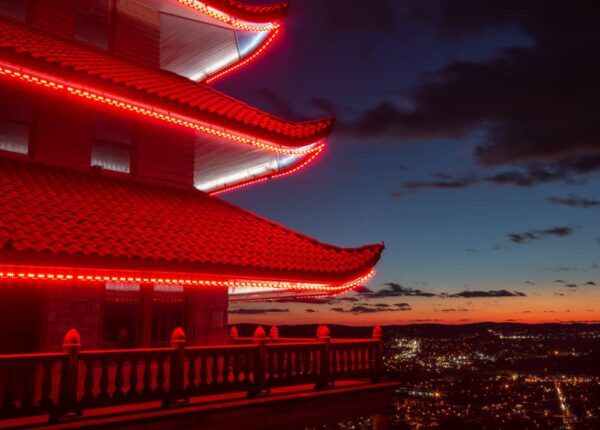 There might be no attraction in Reading that is more visible yet unexpected as the Reading Pagoda.
Perched high atop Mount Penn, the Pagoda can be seen from just about everywhere in the city, and I'm sure has elicited many surprised exclamations over the years.
The Pagoda was built in the early 20th century to resemble an authentic Japanese pagoda. It was originally supposed to be a focal point of a mountaintop resort, but the rest of the plans fell through and only this impressive pagoda was built.
Visitors can drive right up to this amazing spot and enjoy closer views of the Pagoda and amazing views of downtown Reading. The interior contains a museum, gift shop, and viewing area, and is open seasonally on the weekend.
Nolde Forest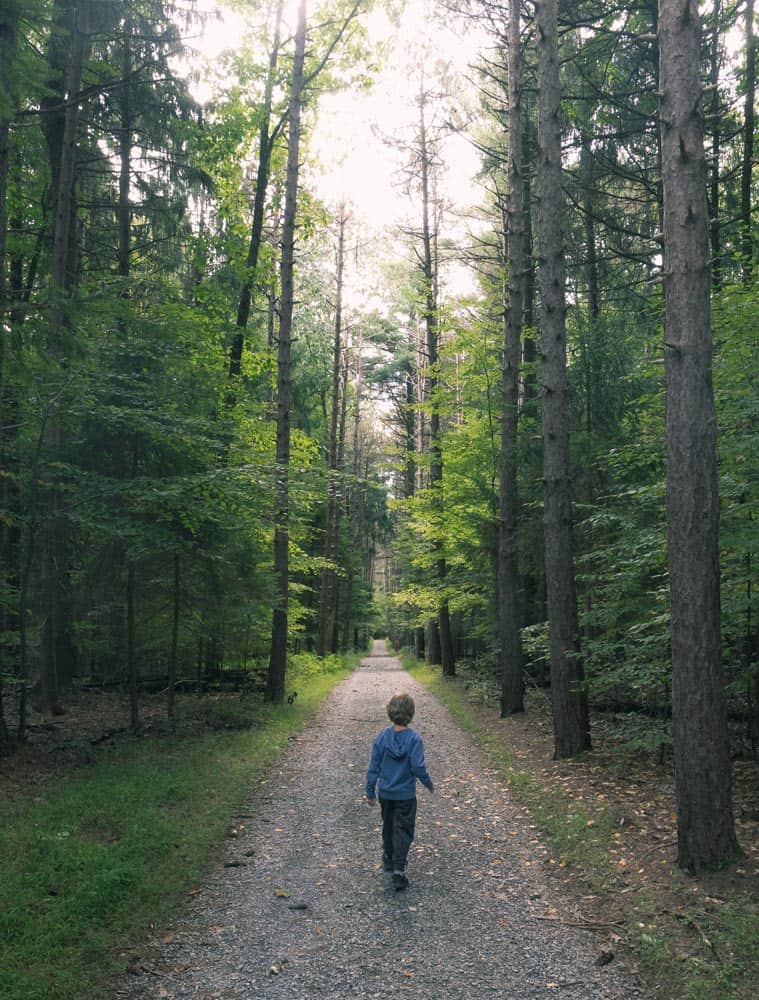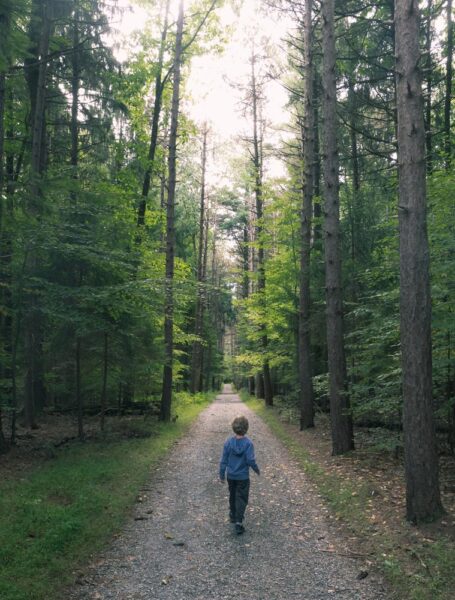 If you're looking for things to do near Reading, PA, Nolde Forest Environmental Education Center is a great choice.
This 600-acre state park offers 10 miles of hiking trails through some of the most beautiful woodlands in the region. The trails here are fairly easy, which makes this a great spot for families to visit.
In addition to the great hiking opportunities, the park also features some historical spots and many educational opportunities.
Hawk Mountain Sanctuary
Located in northern Berks County, Hawk Mountain Sanctuary is a great spot to view birds and to go for a hike.
This privately-owned sanctuary features nearly 10 miles of hiking trails that lead to several incredible vistas. This is also a popular spot for viewing birds of prey, especially during the fall migration, when hundreds can be spotted in a single day.
However, even if you can't visit in the fall to see the migration, this is still a great hiking destination for those that love scenic overlooks.
Daniel Boone Homestead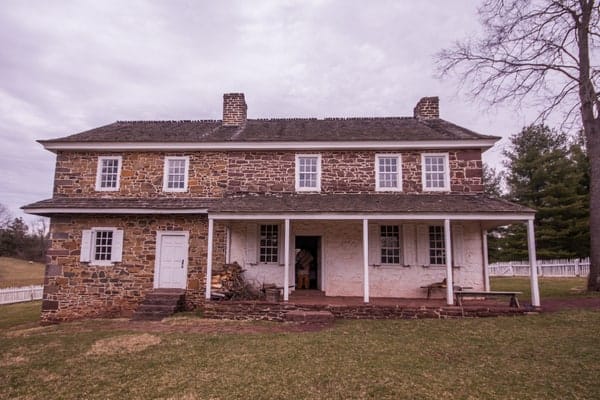 Did you know that frontiersman Daniel Boone was born in Berks County? While most of his childhood home no longer exists, you can see still the remnants of its foundation and learn more about his life in Pennsylvania at the Daniel Boone Homestead.
The current home on the property was expanded several times over the years and offers a great look at what life was like in this part of Pennsylvania in the 18th and 19th centuries. There is also a small museum and several other buildings that do a great job offering insight into Boone and early American history.
Goggle Works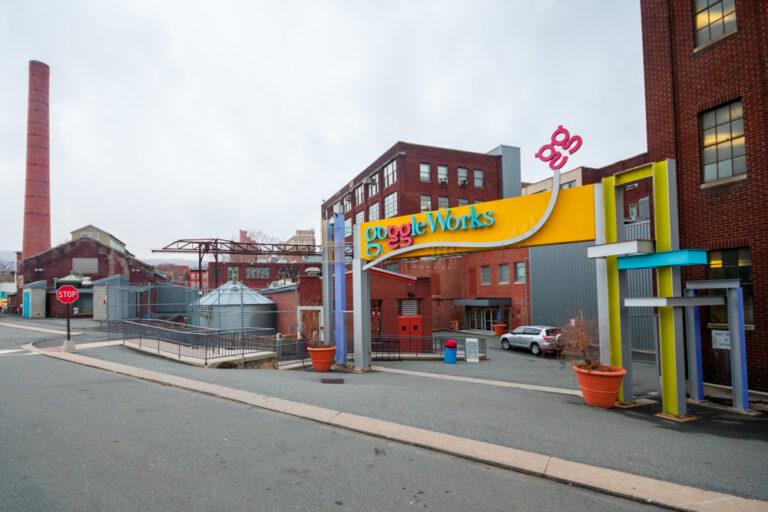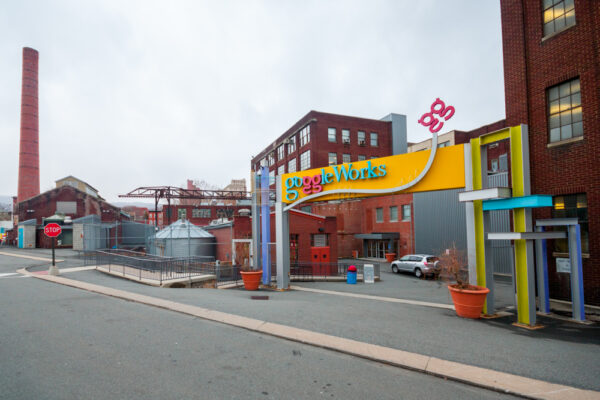 If you are looking for things to do in Reading, Goggle Works is a great option in the heart of the city's downtown.
This former factory had a 130-year history making everything from optical lenses to bras and goggles. It closed in 2002 and was reimagined in recent years as an art gallery, studio space, and teaching space.
Visitors can tour the galleries filled with work by local artists and even pop into artist studios and see what creations are being made.
Covered Bridges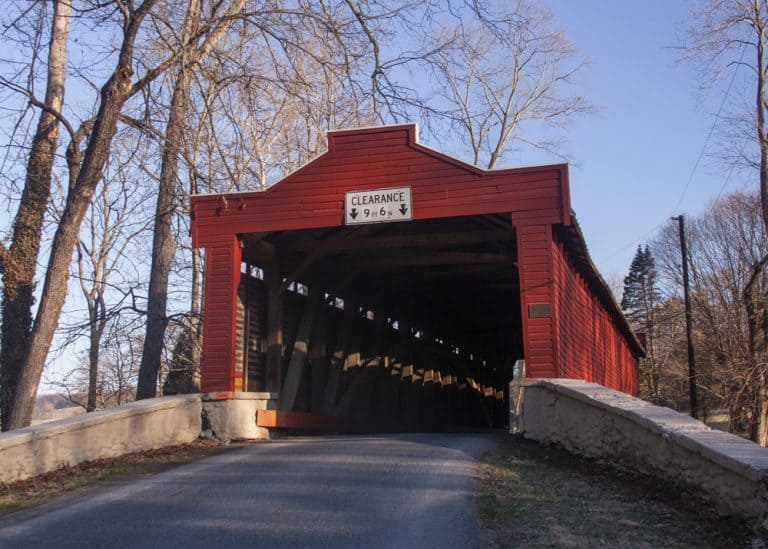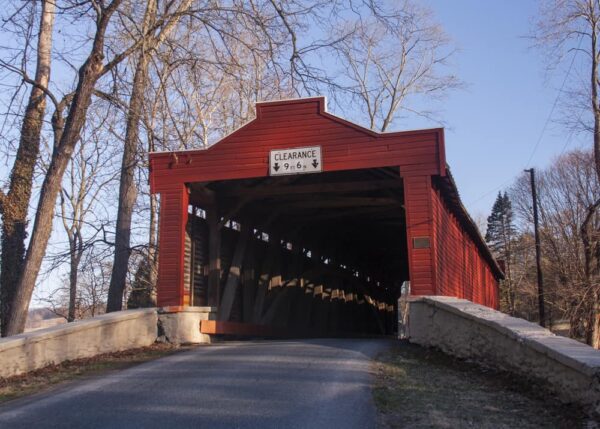 Spread throughout the county, you'll find five historic covered bridges. And if you love history, a covered bridge driving tour is one of my favorite things to do in Berks County.
Four of these five bridges are located north and east of Reading while the fifth is located just west of downtown. Whether you visit all of them in a road trip or just check off one or two while on your way to other destinations, these bridges are great additions to your itinerary.
Even better, many of these bridges feature unique faces that are different from the other 200 historic covered bridges in Pennsylvania.
Koziar's Christmas Village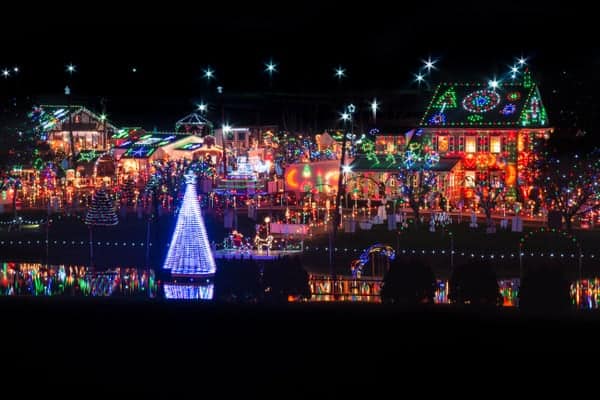 While many of the attractions on this list can be experienced throughout most of the year, Koziar's Christmas Village is only open for two months during the holiday season. However, since this is one of the best Christmas attractions in Pennsylvania, I thought it was well worth including on this list.
Started in 1948, Koziar's grew from a small household set up to one of the largest light displays in Pennsylvania. In fact, there are more than a million lights illuminate on this working farm.
A walking path is set up to take visitors past the many displays and attractions here.
Reading Railroad Heritage Museum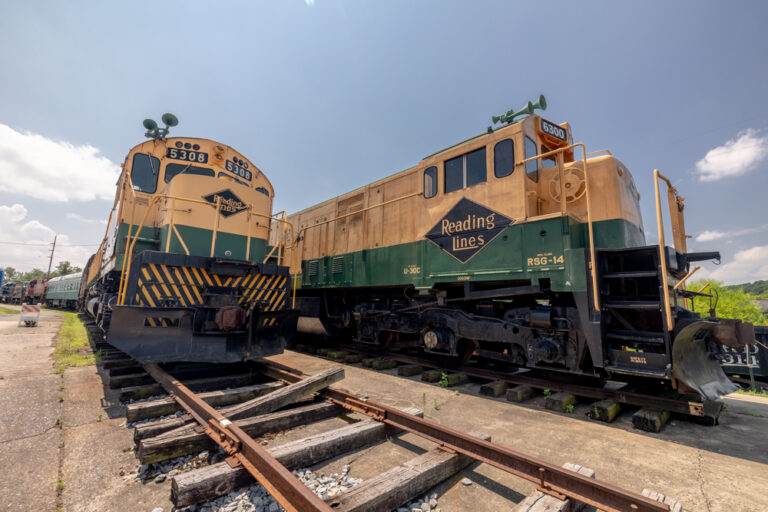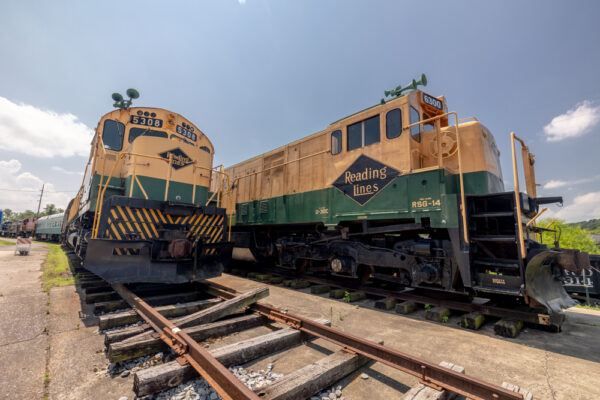 If you've ever played Monopoly, you are no doubt familiar with the famous Reading Railroad, which took its name from the city (as well as Reading Terminal Market in Philly).
The Reading Railroad Heritage Museum is located just off of I-78 in northern Berks County and helps to maintain the history of this famous railroad. They are continuing to work on expanding their collection and displays but offer a great look back at this historic railroad with many railcars and engines, as well as memorabilia from the railroad.

Neversink Mountain
Neversink Mountain is located on the edge of the city and is perfect for those looking for outdoor things to do in Reading, Pennsylvania.
This area features several miles of hiking trails crisscrossing the 900-acre preserve. The hikes here range from easy to difficult, meaning there's a bit of something for everyone.
The most popular destinations here are the City Overlook and the Witches Hat, both of which offer great views.
Mid-Atlantic Air Museum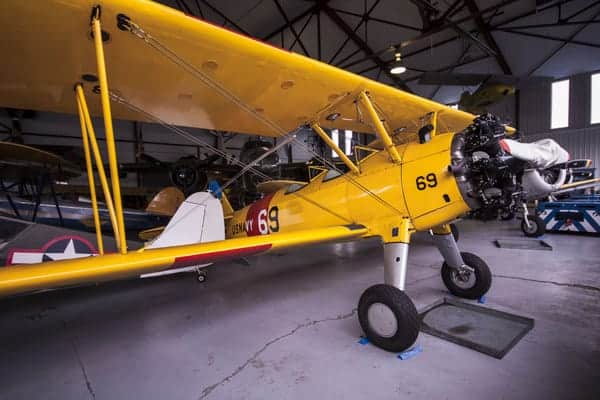 If you love aviation, you won't want to miss the incredible Mid-Atlantic Air Museum.
Located at the local airport, this museum features an impressive collection of vintage military airplanes. The majority of these planes are from World War 2, though the pieces on display span 100 years of aviation history.
In addition to taking a tour of their impressive collection, you can also sign up to take a flight over Berks County in a historic aircraft.
Chatty Monks Brewing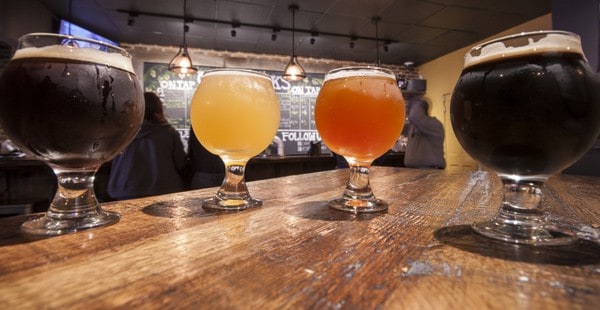 Craft beer fans won't want to miss Chatty Monks Brewing in West Reading. This is one of several craft breweries in the county and offers some of the best beer made in PA.
Chatty Monks is located a short distance from downtown Reading and features a full restaurant in addition to the brewery. There are a variety of spaces within the brewery for patrons to sit and enjoy their beers and food.
If you are craving a meal, I recommend their fish and chips.
Blue Marsh Lake
Blue Marsh Lake is a beautiful public space in Berks County. It is maintained by the Army Corps of Engineers and is not a state park, but is still a great spot for those looking for outdoor activities.
The lake offers both residents and visitors to the county a great place to go swimming, fishing, or boating. There's even a beach to relax on.
On land, you can enjoy over 30 miles of hiking trails around the lake.
Berks County Heritage Center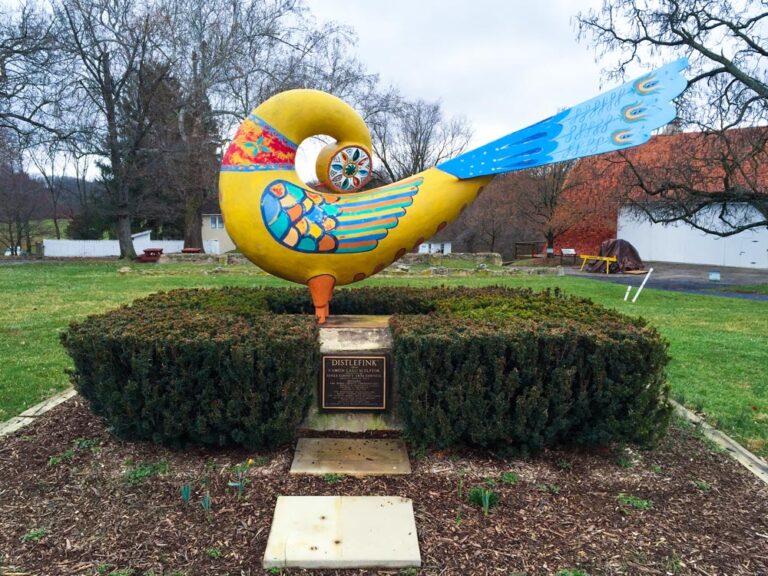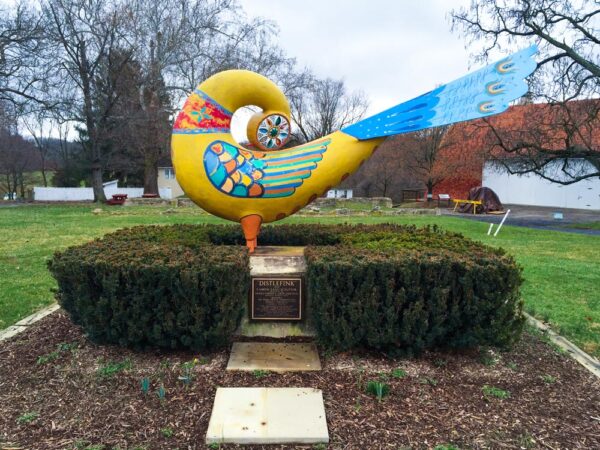 The Berks County Heritage Center is located in the middle of Tulpehocken Creek Valley Park and offers a chance to learn more about the history of the Reading area.
The center is actually a complex of several different museums covering a variety of aspects related to the county's history. If you love history, you are sure to enjoy this spot.
While in the park, take time to walk its trails or visit Wertz's Covered Bridge.
Boyertown Museum of Historic Vehicles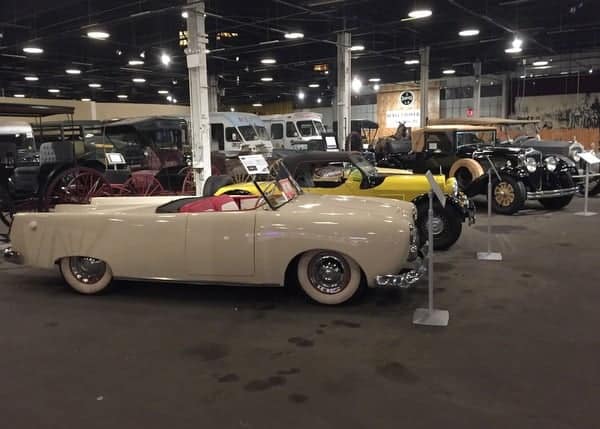 Antique automobile fans will want to head to eastern Berks County to explore the Boyertown Museum of Historic Vehicles.
For over 100 years, the museum's building manufactured carriage and automobile bodies for a variety of cars. Today, their collection consists primarily of cars with a connection to southeastern Pennsylvania. In fact, some of the cars on display were built in the space decades prior.
This museum definitely offers an incredible look at the region's transportation history.
Reading Fightin Phils and the Reading Royals
Whether you are looking for things to do in Reading, Pennsylvania in the summer or the winter, the city has professional sports to keep you busy.
In the summertime, the Reading Fightin Phils play at FirstEnergy Stadium. They are the AA affiliate of the Philadelphia Phillies, so it's a great chance to catch a game for a great price and see some of tomorrow's stars.
In the winter, the Reading Royals, an affiliate of the Philadelphia Flyers, play at Santander Arena in downtown Reading.
Crystal Cave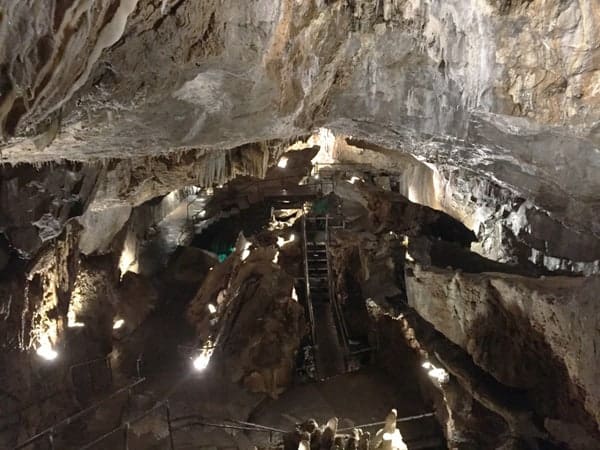 Located near Kutztown, Crystal Cave was the first show cave in Pennsylvania.
Tours are offered seasonally and take visitors into this beautiful underground world. The cave is known as Crystal Cave because of the crystalline formations that line the walls of the cave.
Throughout the tour, guides point out interesting formations and offer a wealth of history about the cave.
Reading Public Museum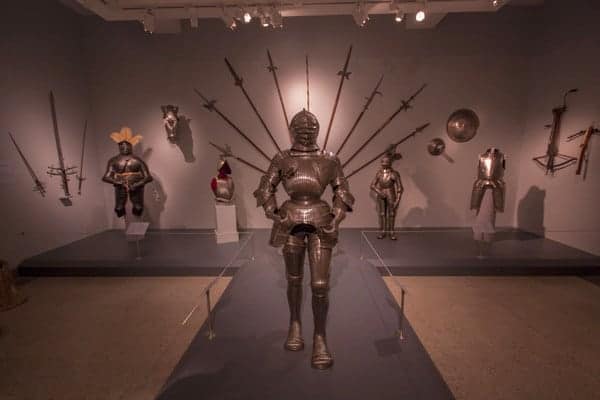 There are many small museums throughout Pennsylvania, but few have impressed me as much as the Reading Public Museum.
Founded in 1907, this museum features an impressive collection of historic, anthropological, and scientific displays. Here, you can see everything from Egyptian mummies and a shrunken head to amazing paintings and geology exhibits. There's even a planetarium.
No matter your interest, this is definitely a great museum to check out if you are looking for the best things to do in Reading, PA.
Pennsylvania German Cultural Heritage Center
Like most of eastern Pennsylvania, Berks County is known for its German heritage, and there is nowhere better to learn about this history than at the Pennsylvania German Cultural Heritage Center.
Located on the campus of Kutztown University, this open-air folk museum offers the chance to learn more about this unique culture, including information on Pennsylvania Dutch, a language still spoken by many Amish and Mennonites. There is a variety of buildings you can tour, as well as museum-like exhibits.
Hopewell Furnace National Historic Site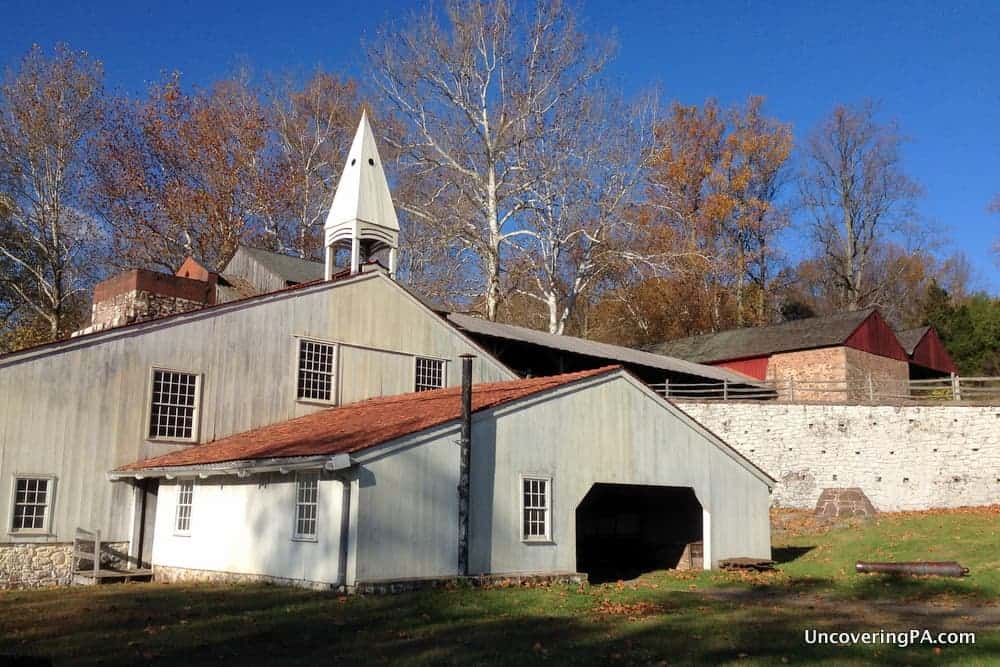 Hopewell Furnace National Historic Site is a preserved iron furnace that offers a fascinating look into the history and importance of iron making in eastern Pennsylvania.
Hopewell Furnace operated for more than 100 years and, among other things, made weapons for the United States during both the Revolutionary War and the Civil War. It was also a stop on the Underground Railroad and offered equal pay for equal work to both women and minorities (something unheard of at the time).
This makes this spot not only an interesting historic destination but also a great place to learn about the region's culture and the fight for equal rights.
While there, make sure to hike the area's many trails, some of which contact into the larger French Creek State Park.
Golden Age Air Museum
While there are several antique airplane museums in Pennsylvania that focus on aviation from World War 2, the Golden Age Air Museum is unique in that its primary focus is on planes from World War 1 and the interwar period.
This gives them an interesting collection of original and replica planes, including several bi-wing and tri-wing airplanes, though they do have a few more modern aircraft as well.
And, if you've always wanted to fly in a bi-wing, plane, they offer flights throughout the year.
Do you have any favorite things to do in Reading, PA that we didn't include on this list? Let us know in the comments below.
Looking for more nearby places to visit? Check out the best things to do in Allentown, our favorite things to do in Gettysburg, and the best things to do in Bucks County.