Disclosure: This article may contain affiliate links. We will make a small commission from these links if you order something at no additional cost to you.
As a child, I was a huge baseball fan, and one of my favorite memories was of experiencing the Little League World Series in Williamsport, Pennsylvania.
Every year in mid-August, 16 of the best teams from across the world (8 American and 8 international teams) descend on this area for one of Pennsylvania's best summer events. The 11-day tournament culminates in the championship game where the best American and best international team face off in a single game to determine which team is the best in the world.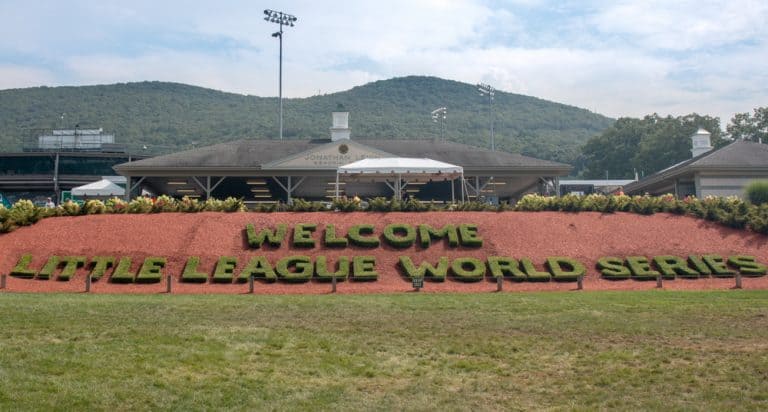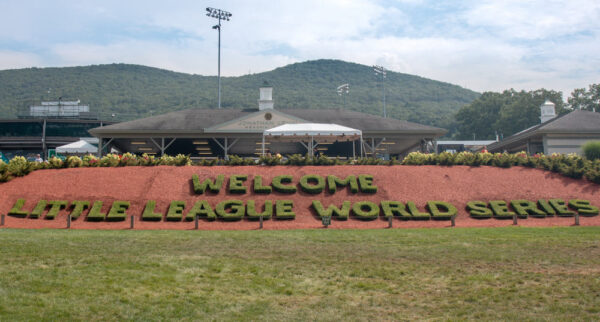 Little League was founded in Williamsport, Pennsylvania, in 1939. The first Little League World Series was held in 1947 in Williamsport, but has since moved across the Susquehanna River to a huge complex in South Williamsport. It has been held in this central PA community every year since then.
In August 2018, I had the chance to travel to Williamsport to experience the Little League World Series in person for the first time in close to 25 years. Even as an adult, this is a magical event, and should be on every PA traveler's bucket list, whether you are a baseball fan or not.
Experiencing the Little League World Series in Person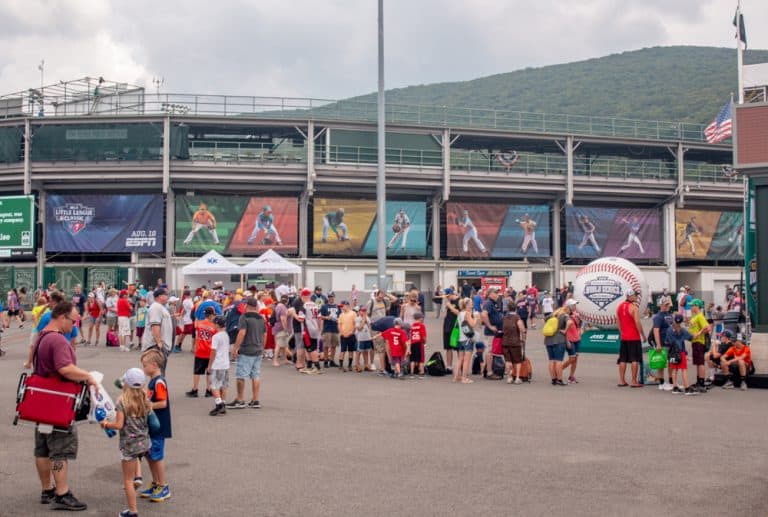 The first thing to know about the Little League World Series is that all of the games and most of the surrounding activities are completely free. That makes experiencing the Little League World Series one of the best free things that you can do in Pennsylvania.
Even better, the on-site food is not only quite good, but also relatively inexpensive, with prices not significantly higher than what you'd expect to pay at a casual restaurant for most of the items on the menu. It's worth noting that as a family-friendly event, alcohol is not sold at the event, and you aren't allowed to bring any into the complex. Smoking is also not allowed on the property.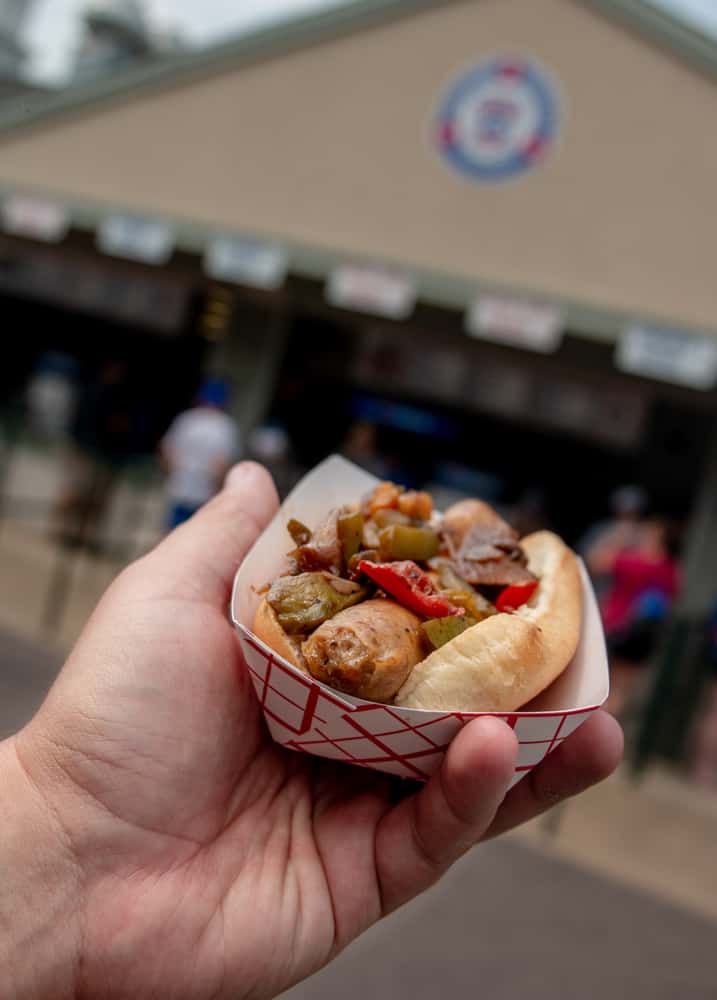 Prior to entering the Little League World Series complex, all visitors will have bags checked and must go through metal detectors. Make sure to save time for this prior to the games as lines can be long on busy days.
Tickets for the Little League World Series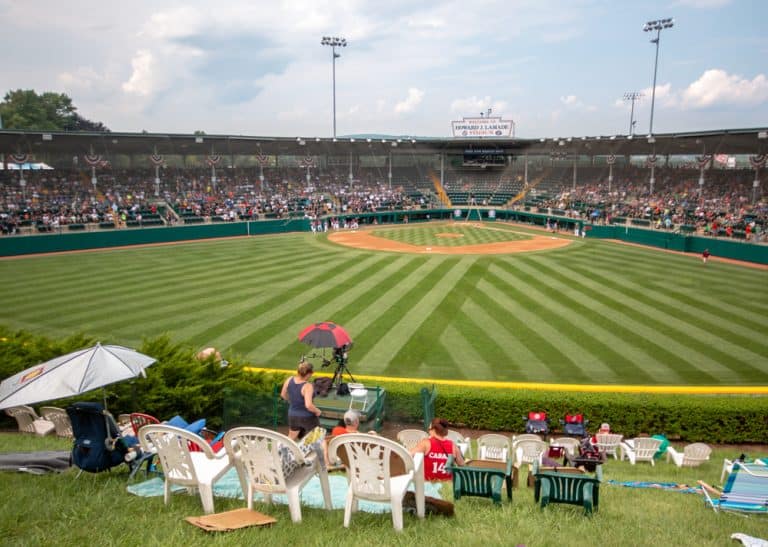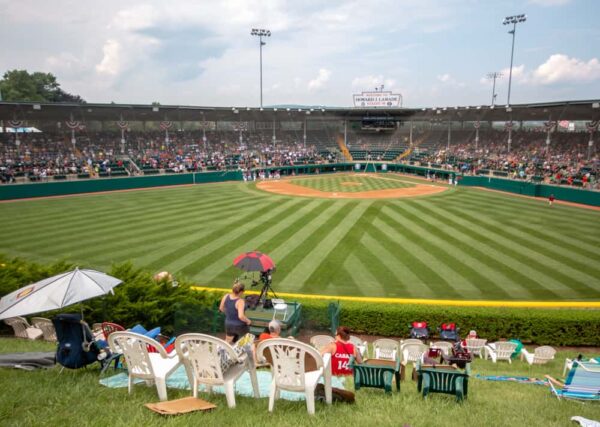 Little League World Series games are held at one of two stadiums: Howard J. Lamade Stadium and Volunteer Stadium.
Howard J. Lamade Stadium was first used in 1959 and is the main field at the site. Of the tournaments 30 games, 20 are held at Lamade Stadium, including the all of the games on the final three days of the tournament.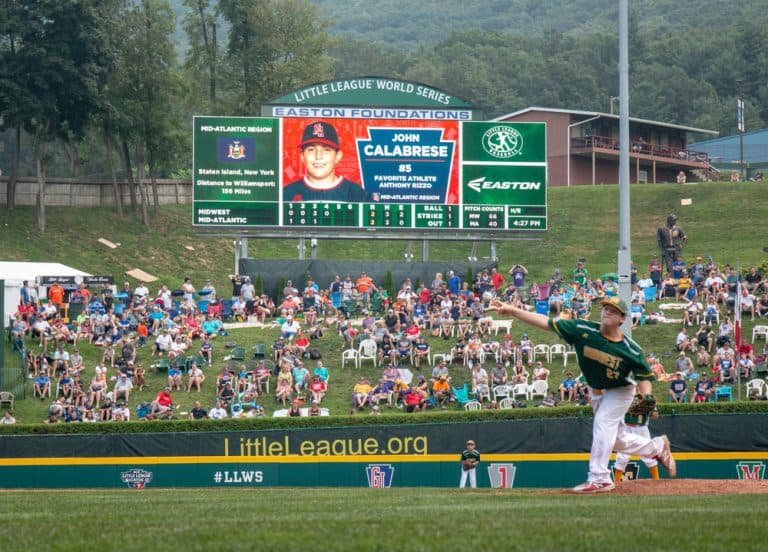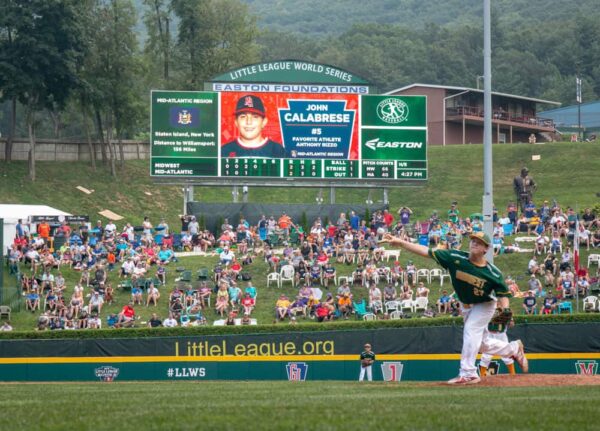 Lamade Stadium has a seating capacity of approximately 10,000 people, depending on how many people can squeeze into the bleachers. The seats in the rows behind and closest to home plate are reserved for the player's families, other participating teams, and assorted VIPs.
This leaves a few thousand bleacher seats that are open to the public for most games. Typically, no tickets are required for the early round games. However, Little League reserves the right to issue tickets for these games on a first-come, first-served basis if they deem the need is there.
If tickets are being issued, they can be obtained from ushers or at will call. Note that only one ticket will be given to each person, so your entire group will need to be present when getting these tickets. However, remember that tickets are not normally required for most games.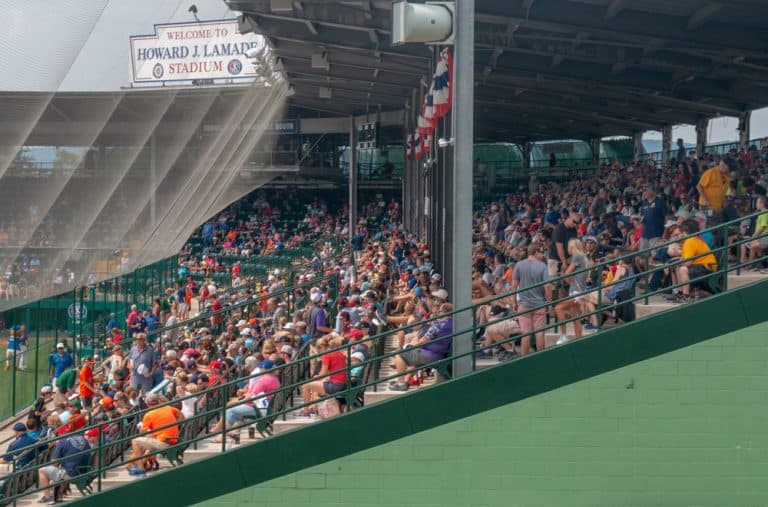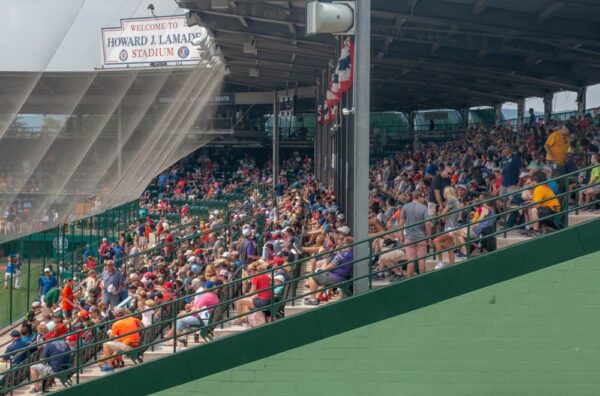 For the U.S. Championship, International Championship, and Championship games, there are no public seats available inside the stadium, as all seats are ticketed for VIPs.
For games that do allow public seating, the stadium opens an hour before game time. If you are looking for a seat, I recommend being there before that time, however. I checked out the stadium 45 minutes prior to the very first game at Lamade Stadium during the 2018 World Series and nearly every seat was already taken.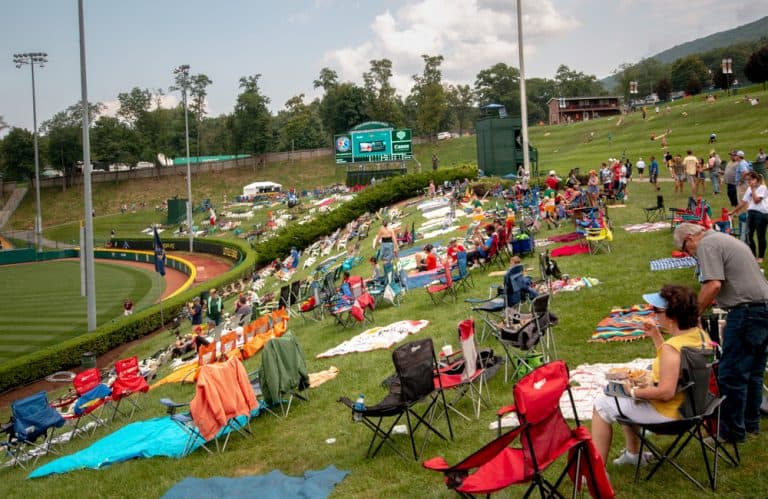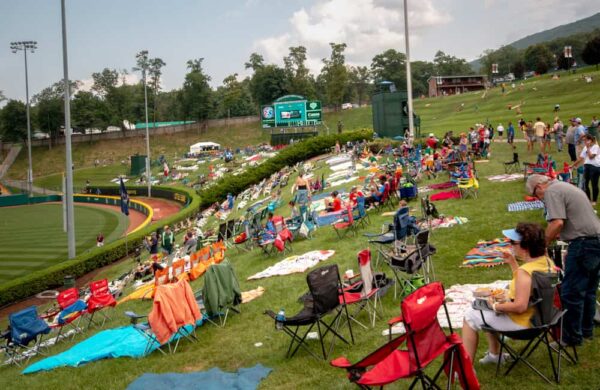 That being said, Lamade Stadium is known for its great hillside which can accommodate up to 30,000 people (The record for a game here was set in 2015 with over 45,000 people in attendance). This hillside offers great views from the outfield and there is almost always space available for those wanting to see a game of the Little League World Series in person.
The hill features two tiers with a walkway between them. On less busy days of the tournament, it's a popular activity for kids to use cardboard boxes to slide down this hill. This can be a fun way to pass time during the game, and it's fun sitting in the stands and watching kids descend the hill. (Note that while broken-down cardboard boxes are allowed into the complex, actual sleds are not allowed.)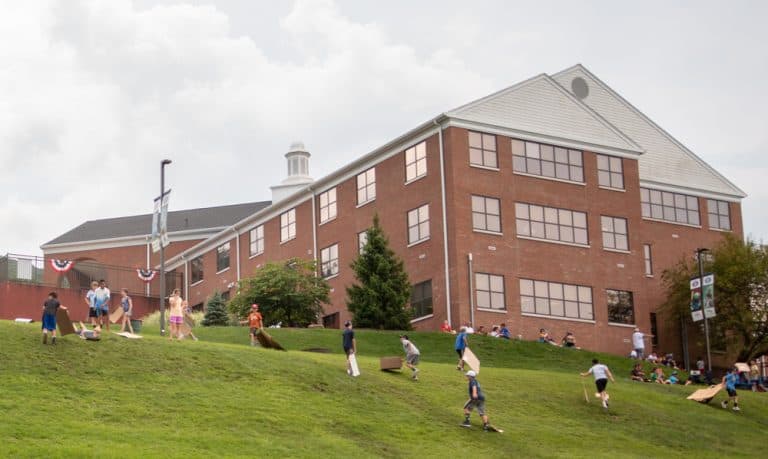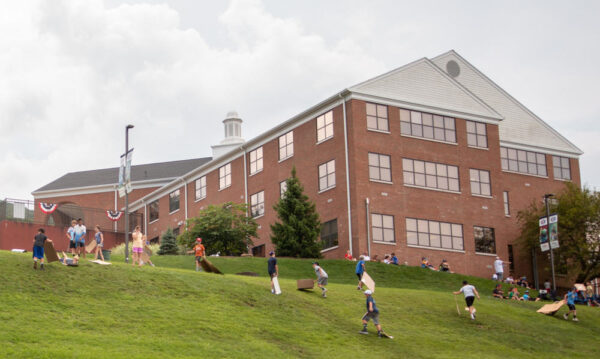 Adjacent to Lamade Stadium is Volunteer Stadium. Volunteer Stadium was first used in the 2001 World Series and was built to accommodate the expansion of the field from 8 to 16 teams.
Volunteer Stadium is smaller than Lamade Stadium, only seating about 3,000 people. While there is standing-room in the outfield and on a berm behind the stadium, it is estimated that only 5,000 people can watch games at Volunteer Stadium. Because of this, only early round games, mostly for the international teams, are held at Volunteer Stadium.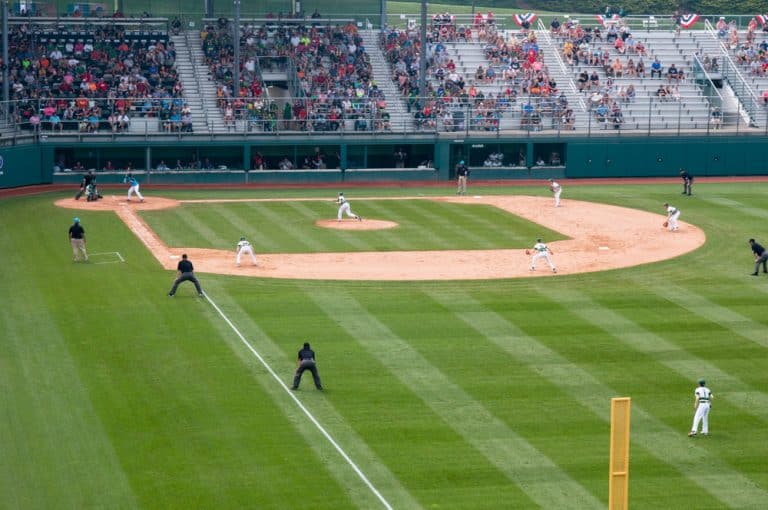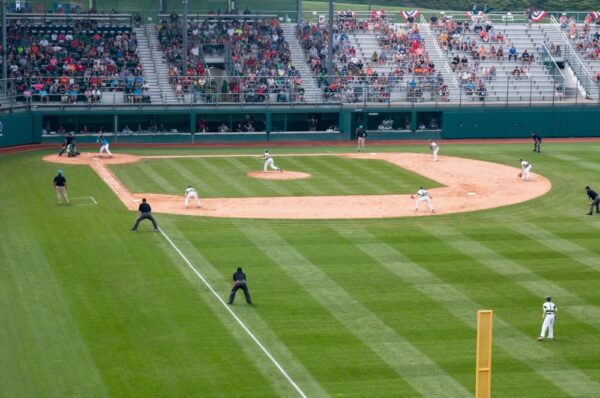 While Volunteer Stadium is definitely more basic than Lamade Stadium, both are incredibly nice and resemble intimate minor league parks more than they do Little League fields. In fact, while watching the games, I often forgot that I was watching 11-13 year old kids and not professional players.
Other Things to Do at the Little League World Series
In addition to the great baseball games inside the stadiums, there's a lot of do throughout the rest of the complex.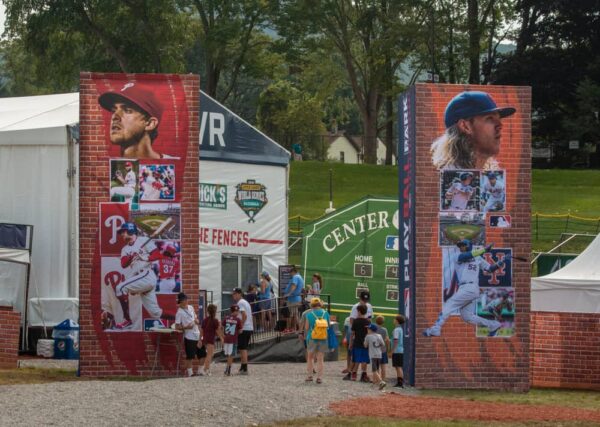 One of the most fun things is simply walking around the complex and enjoying the sights and sounds of this international event. You might even see some of the tournament's players walking through the complex, enjoying the event, and taking in games as spectators.
The Family Fun Zone, which is located near the two stadiums, offers many great activities for kids of all ages. These free activities include everything from making your own baseball card wearing a Little League World Series jersey to testing your baseball skills, and offer the chance to win some fun prizes.
If you are interested in participating in the Family Fun Zone, it's a good idea to pre-register as it can save a lot of time, especially if you visit on a busy day.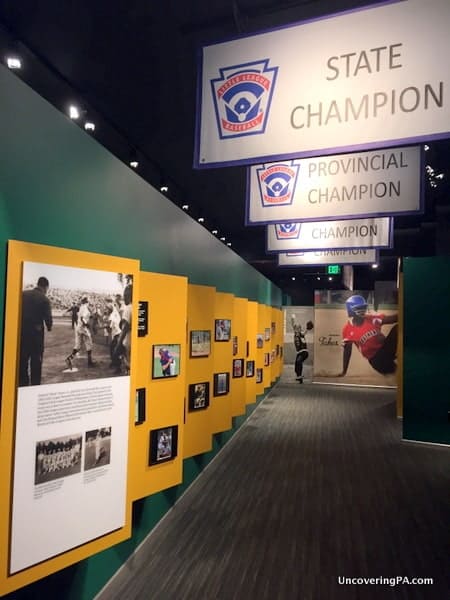 Another great thing to do at the Little League World Series is the World of Little League Museum. Located at the top of the hill along Route 15, this museum tells the history of Little League, highlights famous former players, and offers many great interactive activities that add a lot of fun to the experience.
Parking at the Little League World Series
There are a variety of both free and paid parking at the Little League World Series.
Free parking for the Little League World Series is available behind the complex along East Mountain Road. During all but the busiest days, this is a great option, and shuttles are offered throughout the day to take you the short distance from the parking area to the stadiums.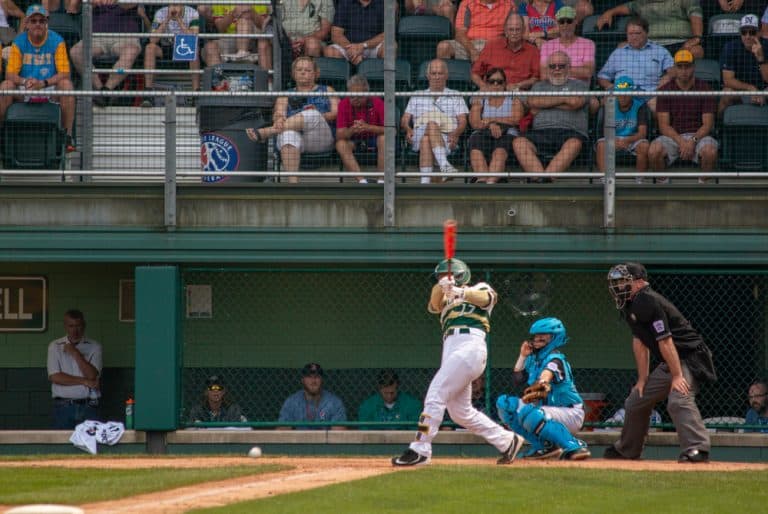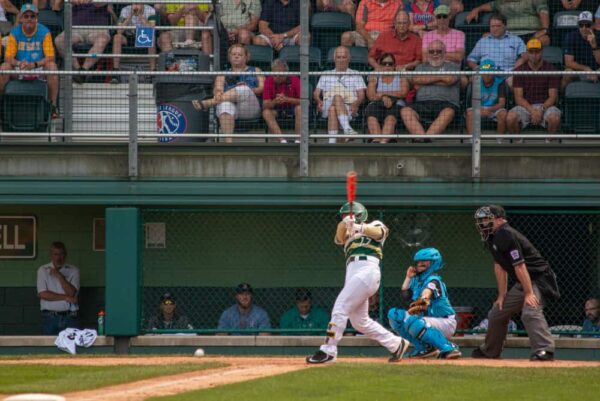 As you are driving to the free parking areas, you'll pass many parking lots charging between $5-10 (though rates may be higher on some tournament days). While there is a charge for these private lots, they may be more convenient, especially for those traveling to Williamsport from the south, west or east.
Many of these paid parking lots are located along Route 15. If you park along this highway instead of behind the complex in the free lots, you will likely save some time in traffic as you leave and head towards home.
Final Thoughts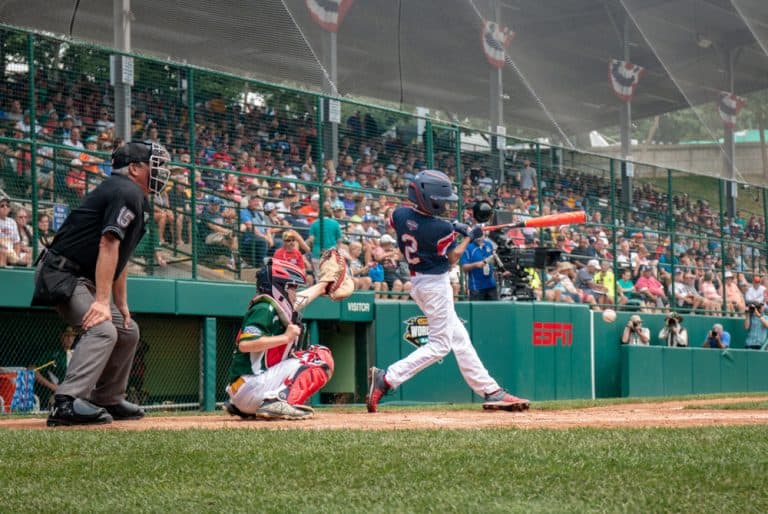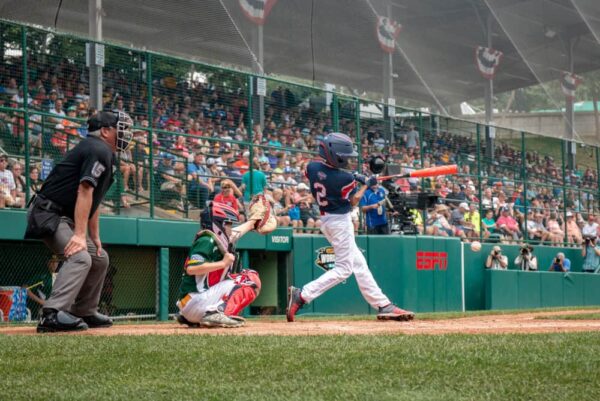 Overall, the Little League World Series in Williamsport, Pennsylvania, is a fantastic event and something that everyone should experience at least once.
For more information, visit the Little League World Series' website.
While you are in the area, take some time to travel across the Susquehanna River to see the original Little League field adjacent to Historic Bowman Field, the city's minor league baseball stadium.
Other interesting spots to visit in and around Lycoming County include Clyde Peeling's Reptiland, the Taber Museum, the Hiawatha Riverboat, and the grave of baseball great Christy Mathewson.
See map below for other area attractions.