Disclosure: This article may contain affiliate links. We will make a small commission from these links if you order something at no additional cost to you.
Located in central Pennsylvania, there are a ton of fun things to do in Williamsport, PA. The city is probably best known for its youth baseball history, and while that's still a big draw, there's a lot more to love about this destination in PA's Susquehanna Region.
Williamsport is the county seat and biggest city in Lycoming County, the largest county in Pennsylvania. Within 1,200 square miles, there's everything from great museums to hidden waterfalls, so you're sure to be able to find something great to do.
While this isn't a complete list, here are a few of my favorite things to do in and around Williamsport.
Little League World Series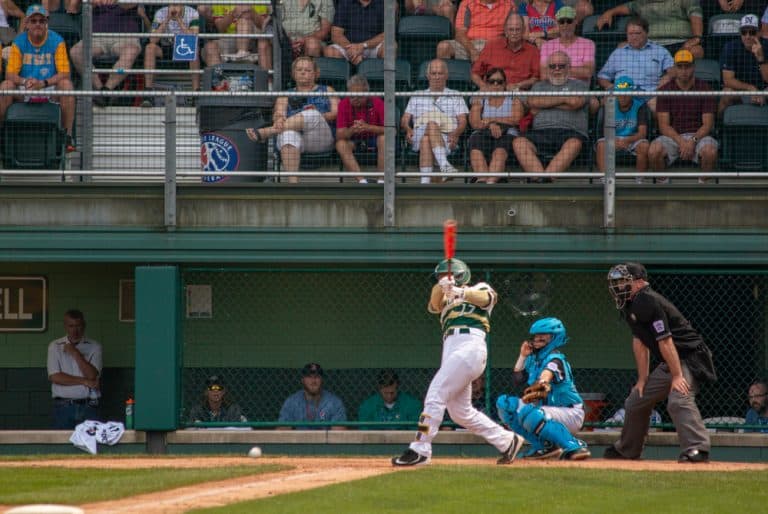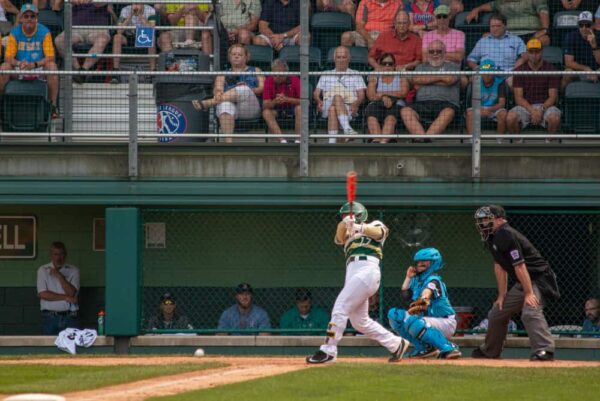 Every year, 16 of the best youth baseball teams from around the world come to South Williamsport, Pennsylvania, for the Little League World Series.
This amazing tournament might only happen for 10 days in mid-August each year, but it is easily one of the top events in the entire state.
During the world series, all of the games are completely free to attend, concession prices are quite reasonable, and there are a ton of free activities for kids and adults to enjoy. While this is undoubtedly when the Williamsport area is at its busiest, this is an event you won't want to miss.
World of Little League Museum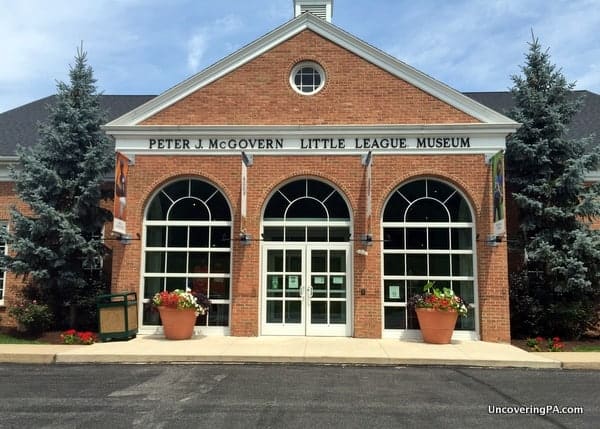 Located on a hillside above the Little League World Series complex, the World of Little League Museum is one of the best things to do in Williamsport, PA, throughout the year.
The museum highlights the history of Little League and its roots in Williamsport. In addition to historical artifacts, some from famous players that are Little League alum, there are also a ton of interactive elements that are a lot of fun to play with.
Waterfalls of Miners Run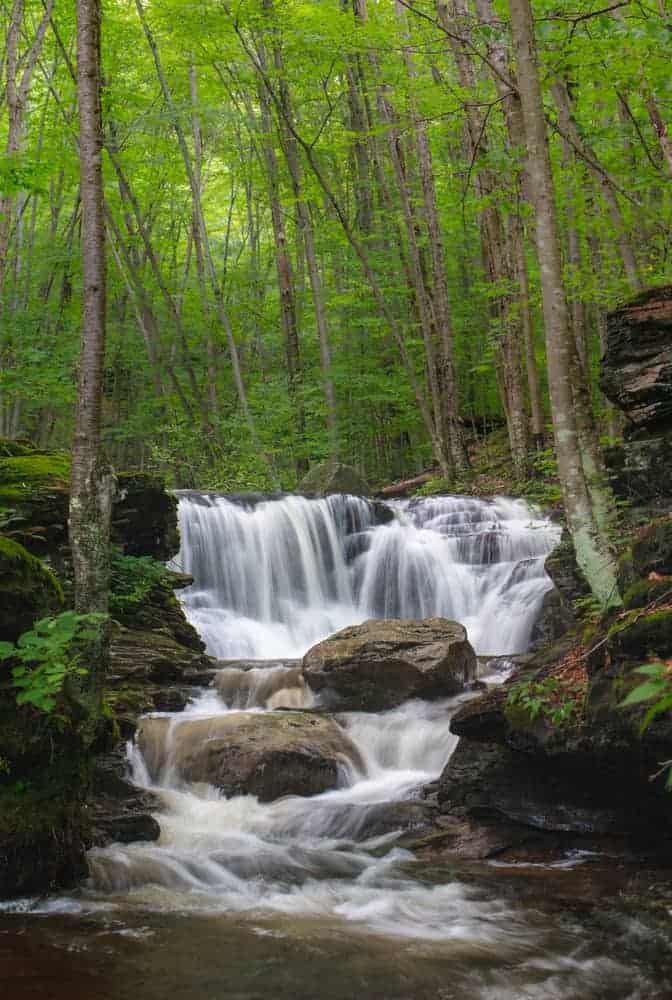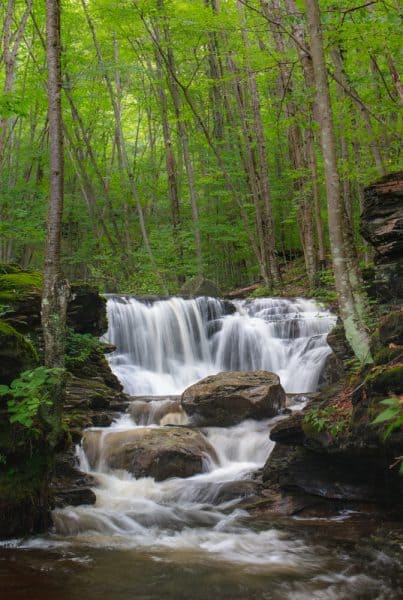 I've done a lot of hikes in Lycoming County, but none have been as much fun as the hike up Miners Run in the McIntrye Wild Area.
Miners Run features seven beautiful waterfalls, but there is no trail up the waterway. Because of this, you'll have to hike directly up the stream and around the waterfalls if you want to see these beautiful spots.
However, if you don't want to hike up the stream, the first waterfall on the stream (pictured above) can be seen from the road.
Muncy Historical Society Museum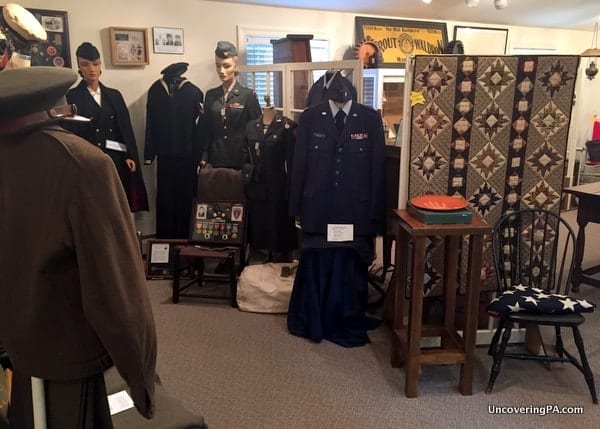 Located in Muncy, a small community east of Williamsport, is the fantastic Muncy Historical Society Museum. This museum offers a look into the history of Muncy and southeastern Lycoming County.
While it is a local museum, it does an excellent job covering several interesting stories from the region, especially related to the logging industry.
If you love history, this is definitely one of the top things to do near Williamsport, PA.
Golden Eagle Trail
The Golden Eagle Trail is a nine-mile loop hike in the Pennsylvania Grand Canyon in northwestern Lycoming County.
Considered by some to be one of the best hikes in the state, this loop provides access to several incredible vistas, including the amazing Raven's Horn, as well as a beautiful mountain stream. In addition to the length of the trail, the Golden Eagle Trail also features some challenging elevation gains, so only attempt this trail if you are able to hike a long and difficult trail.
Breweries in Williamsport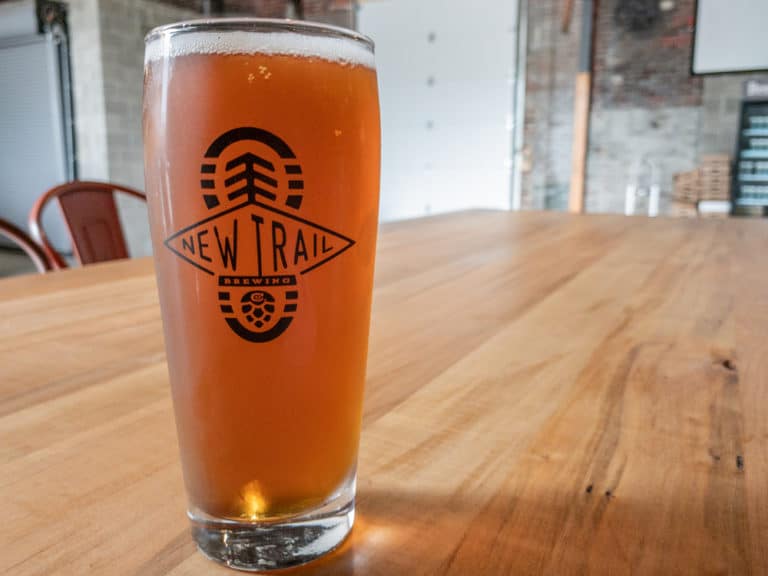 If you love craft beer, you're in luck because Williamsport is home to three great breweries.
My favorite is New Trail Brewing Company which is located in a warehouse on the outskirts of town. New Trail offers a variety of styles of beer, including several unique brews that you'll only find at their brewery.
In downtown Williamsport, you'll find Bullfrog Brewery and Boom City Brewing Company. Both of these breweries offer delicious food, in addition, to their great beers.
Rock Run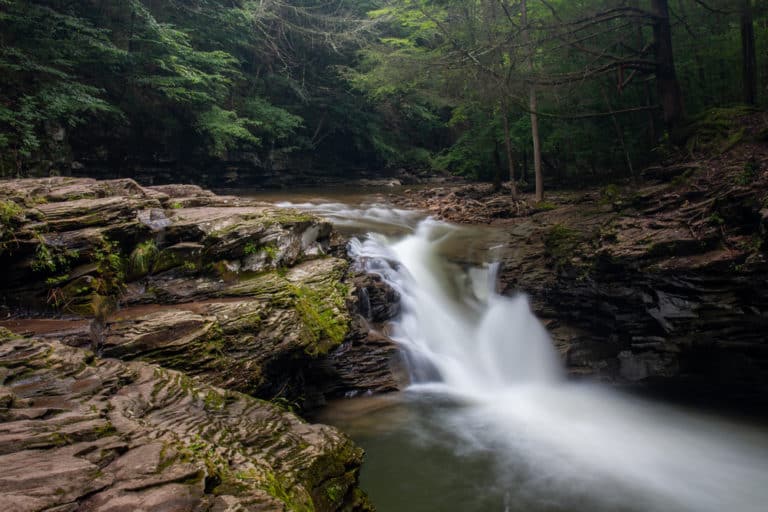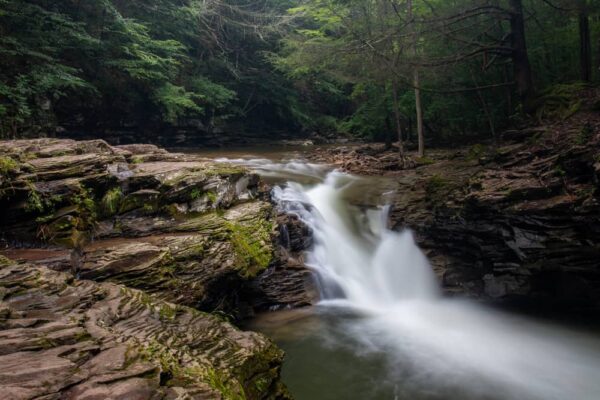 Located on the edge of the McIntyre Wild Area in Loyalsock State Forest, Rock Run is often called the most beautiful stream in Pennsylvania.
The stream cuts a deep channel through the bedrock as it makes its way to the Lycoming Creek in Ralston. Along the way, there are three small, but beautiful waterfalls as well as a series of deep pools that are perfect for fishing.
Thomas T. Taber Museum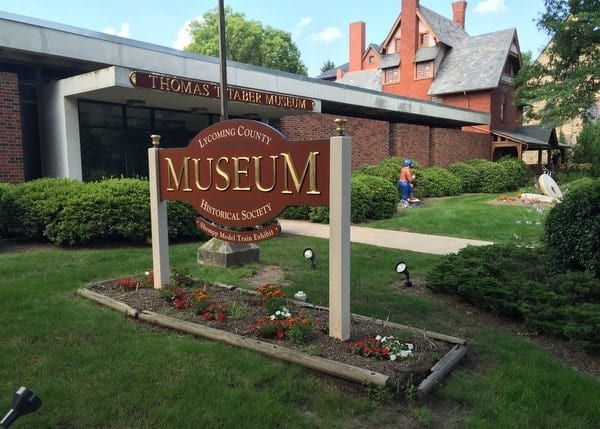 The Thomas T. Taber Museum is the official historical society of Lycoming County and offers a really great look into the history of Central Pennsylvania.
The museum features a great deal of information about the Native Americans that lived in the area prior to European settlement. There is also a nice section on the industries that built Williamsport, with the primary focus being on the lumber industry.
They also have a great collection of paintings by renowned artists John Sloan and Severin Roesen.
Pine Creek Rail Trail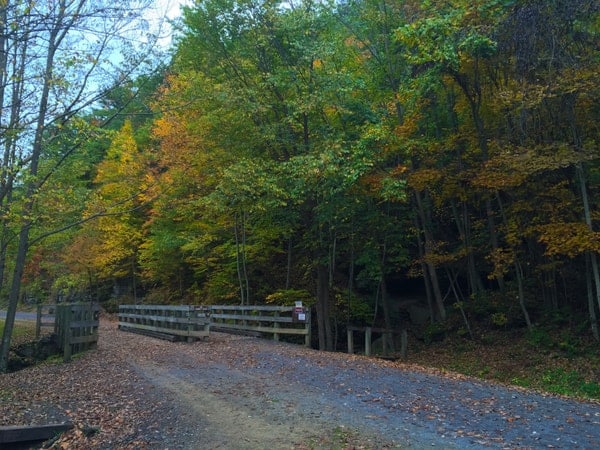 The Pine Creek Rail Trail is a 65-mile bike path that passes through the Pennsylvania Grand Canyon in both Lycoming and Tioga Counties. The southern 30 miles of the trail are in Lycoming County, and the trail passes through the lower reaches of the canyon before ending in Jersey Shore.
This is one of the state's best bike rides and plenty of access points along the way allow you to make the trip as long or as short as you'd like.
Jacoby Falls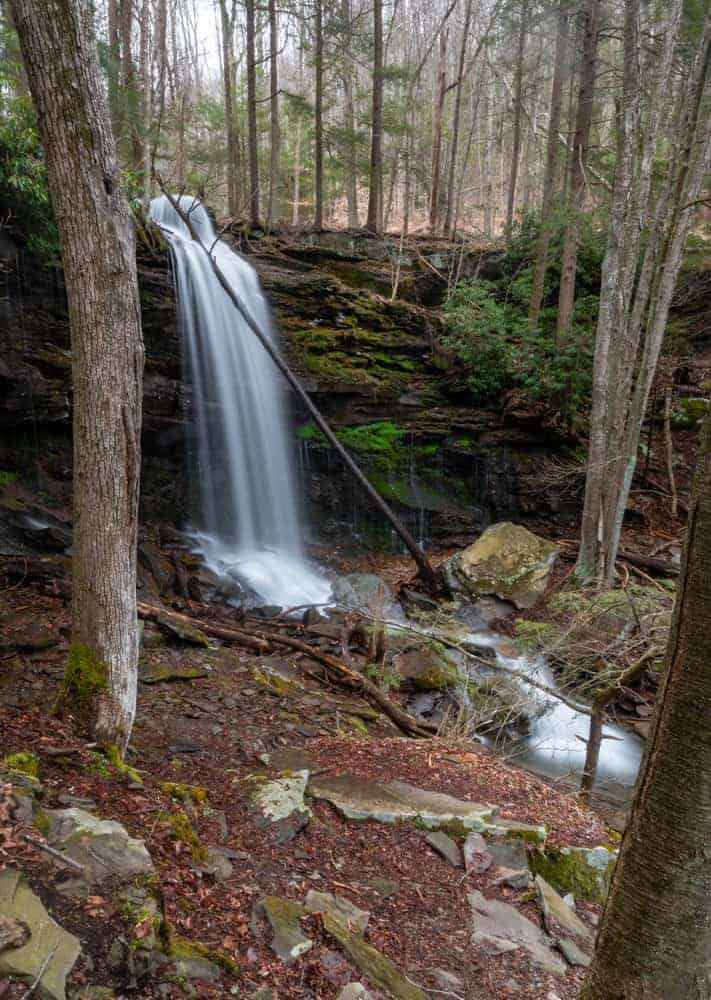 Jacoby Falls is an incredibly beautiful waterfall in Loyalsock State Forest in eastern Lycoming County. A three-mile hike is required to see this waterfall, but the trail is relatively easy and passes through a scenic section of forest.
The falls itself is 29 feet in height and drops into a beautiful and secluded hollow. While it typically only flows well in the spring or after a few days of heavy rains, this waterfall is spectacular if you can catch it at the right time.
Covered Bridges in Lycoming County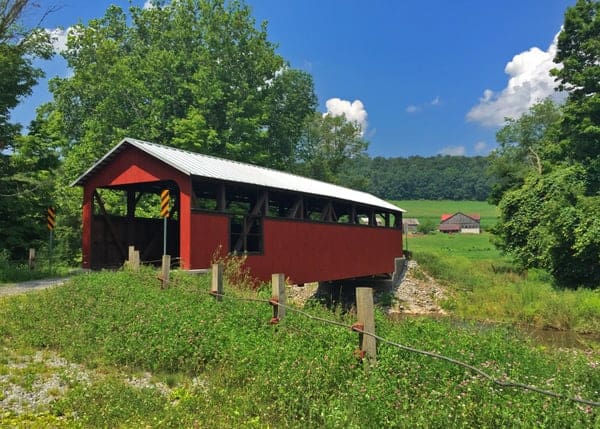 Lycoming County is home to three historic covered bridges. Two of these bridges are located in rural areas while the third is easy to access just off of Route 15 near the Tioga County border.
Cogan House Covered Bridge and Buttonwood Covered Bridge are both located in the northern part of the county and were built in the late 1800s.
Located in the southeastern corner of Lycoming County, Lairdsville Covered Bridge is set in an incredibly scenic valley and was built in the 1880s.
Old Loggers Path
The Old Loggers Path is a 27.1-mile trail in Loyalsock State Forest. This is a popular, but still relatively uncrowded weekend hike for backpackers.
The trail starts in Masten, an old lumber town, and passes through some of the most beautiful and isolated parts of Loyalsock State Forest.
For those looking to do shorter hikes, a few sections work well for day hikes.
Hiawatha Riverboat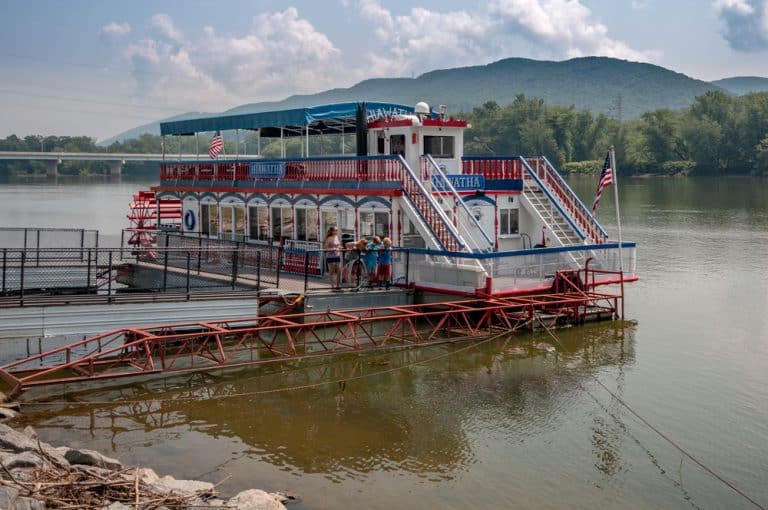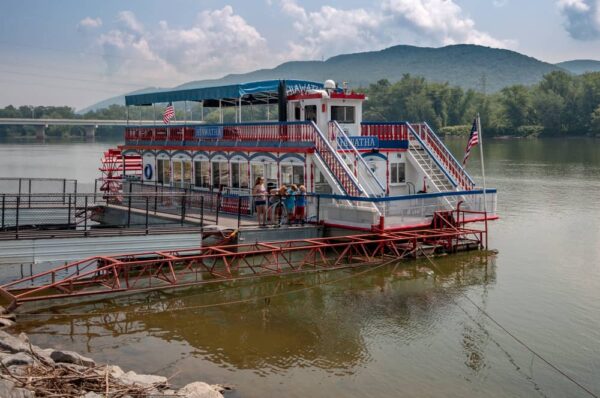 If you are looking for one of the most relaxing things to do in Williamsport, PA, take a ride on the Hiawatha Riverboat. The boat leaves from Susquehanna State Park just west of the downtown area and travels along the West Branch of the Susquehanna River.
Along the way, great narration offers a bit of information about the history and culture of the area. The highlight of the trip, however, is simply kicking back on the deck and enjoying the beautiful scenery and the wind in your hair.
Hounds Run Falls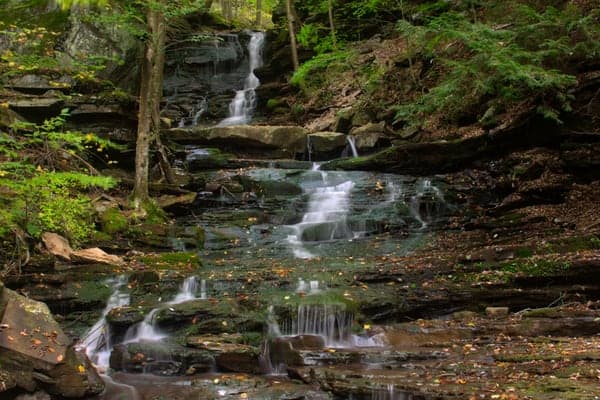 Hounds Run Falls is another waterfall hidden deep in the McIntyre Wild Area.
Just like nearby Miners Run, no trail leads to the waterfall on Hounds Run. Instead, you'll have to pick your way up the stream as best you can until you reach the base of this impressive 40-foot waterfall.
While this hike is just as long as the one on Miners Run, you'll only have to climb over one small fall to complete this great hike.
Williamsport Crosscutters
The Williamsport Crosscutters are the city's minor league baseball team. Playing in the Single-A New York-Penn League with prospects of the Philadelphia Phillies, the Crosscutters offer a lot of baseball fun from mid-June through early September.
The Crosscutters play their games at Historic Bowman Field. Opened in 1926, it is the second-oldest minor league stadium still in use in the entire country.
Dutchman Run Falls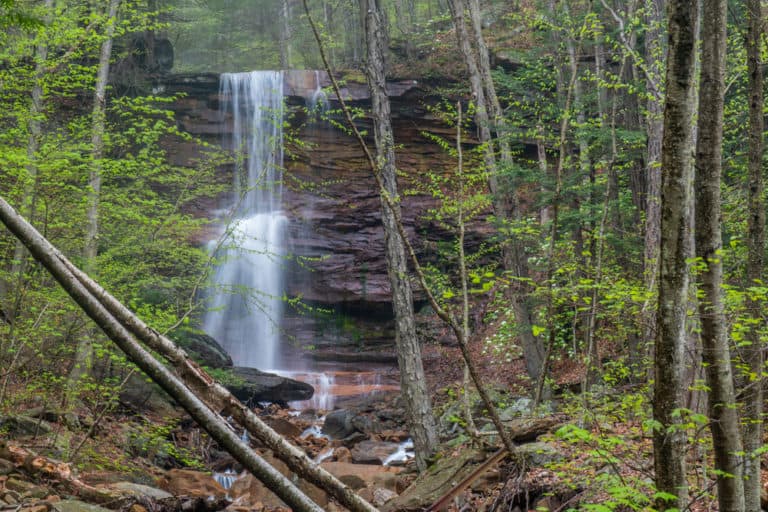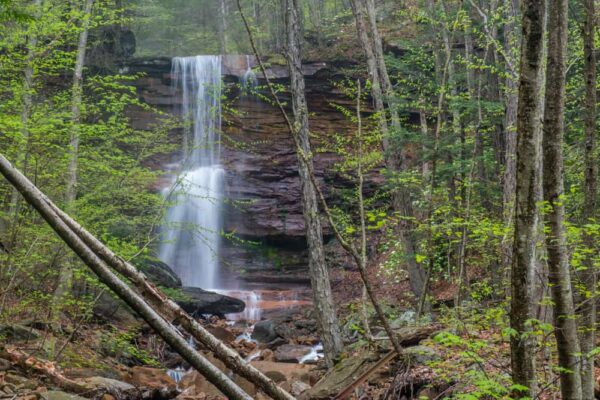 Dutchman Run Falls is yet another waterfall in the McIntyre Wild Area.
Unlike some of the other waterfalls in this area, there is a trail that leads much of the way to the waterfall, but it is very overgrown in places. However, as you get closer to the waterfall, some off-trail hiking is required.
Dutchman Run Falls is approximately 30-40 feet tall and is incredibly impressive. There are several more waterfalls upstream of the main one as well as on an adjacent stream, but those are much harder to reach.
Upper Pine Bottom State Park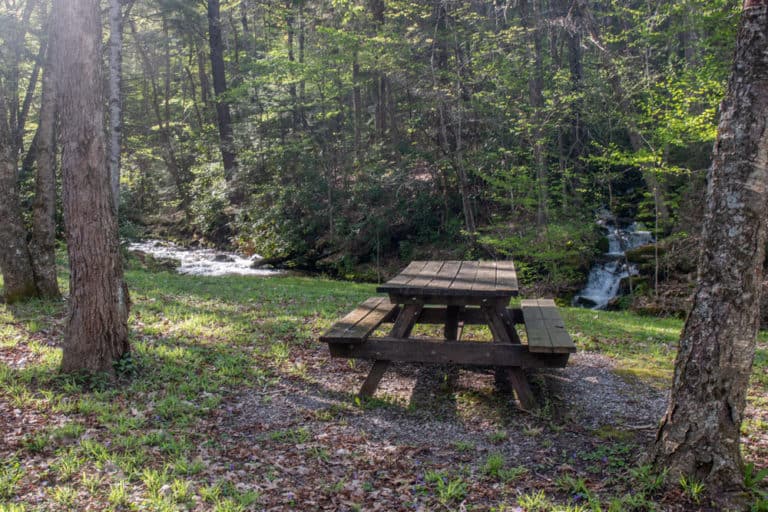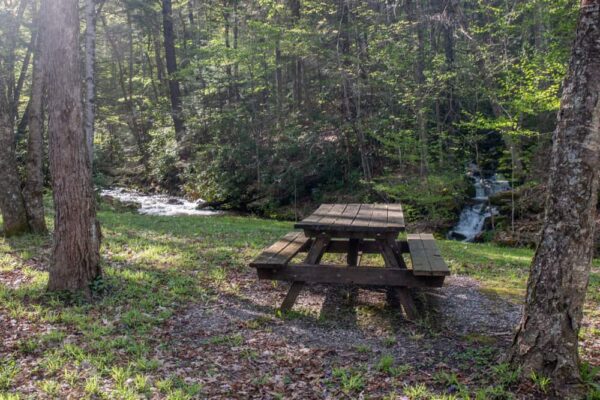 Upper Pine Bottom State Park is one of the smallest state parks in Pennsylvania, which is part of what makes this such a fun spot to visit.
The park is only 5-acres in size and can be almost completely captured in a single photograph. In fact, the park features little more than a parking area, a couple of picnic tables, and a beautiful stream with a small waterfall.
Truthfully, this isn't the sort of spot to go out of your way to see (unless you're trying to visit all the state parks in Pennsylvania), but it's still a beautiful place to stop if you find yourself in the area.
Band Rock Vista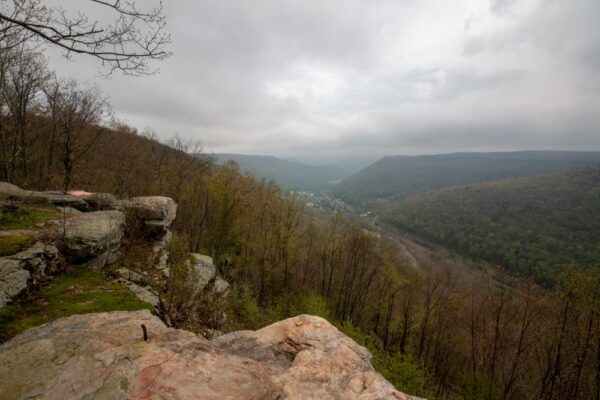 Band Rock Vista is one of the best overlooks in all of Lycoming County.
Located in the McIntyre Wild Area at the end of the very rutted McIntyre Road, this rocky outcropping offers a fantastic view over the Lycoming Creek Valley looking towards Williamsport.
I've visited many overlooks in Pennsylvania, and this is definitely one of the most expansive in the entire state.
Original Field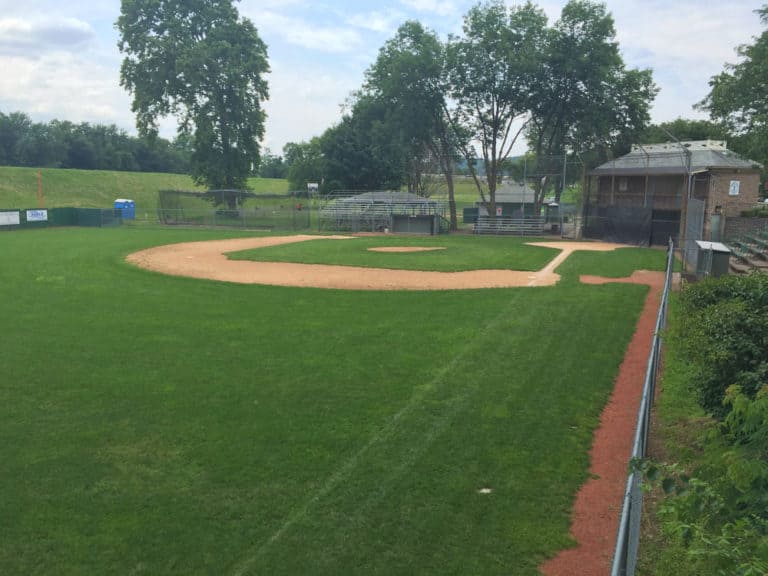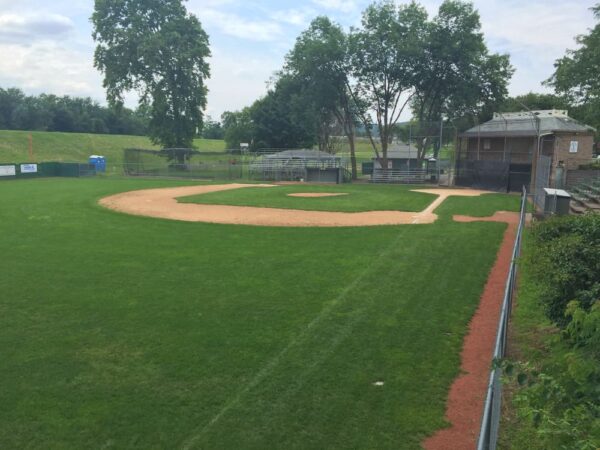 Located west of downtown Williamsport is Original Field. This field was built in 1942 as the first official field for Little League baseball.
This field was the showcase piece for Little League and was the site of the Little League World Series from its inception in 1947 until 1958.
Today, Original Field is still pristine and plays host to local games. However, even if there are no games playing, it's still interesting to stop by and see this historic spot.
Lebo Vista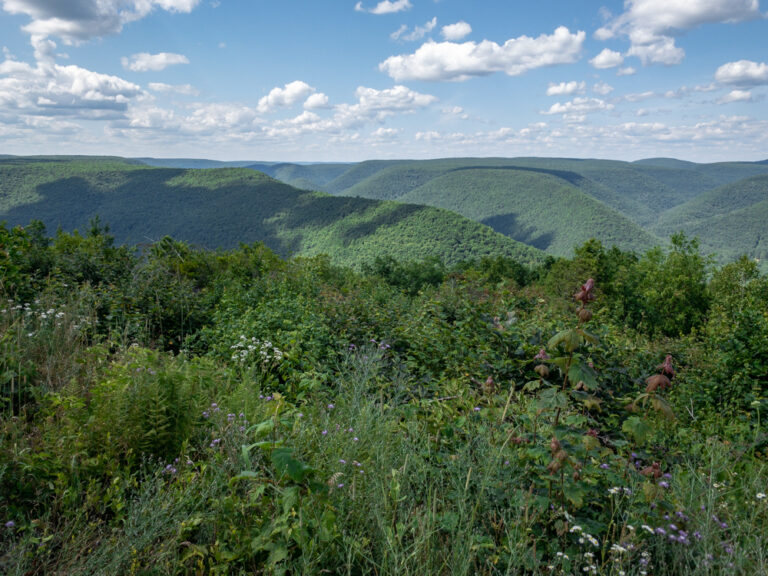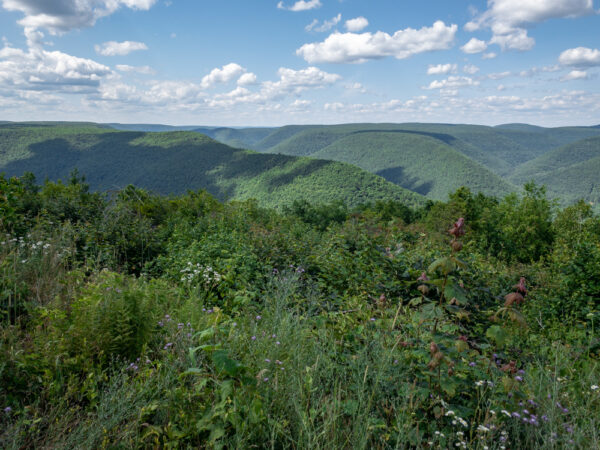 Located on a mountaintop overlooking the southern part of the Pennsylvania Grand Canyon is Lebo Vista.
This vista is located at the end of Lebo Road and is a spot that you can drive right up to. From here, there are expansive views overlooking this impressive gorge and the area to the north from 1,300 feet above Pine Creek.
Do you have a favorite thing to do in Williamsport or Lycoming County that I didn't mention? Let us know in the comments below.
Looking for more things to do nearby? Check out Clyde Peeling's Reptiland, the best things to do in Worlds End State Park, and the covered bridges of Union County, PA.
See Map Below for More Things to Do Nearby!