Disclosure: This article may contain affiliate links. We will make a small commission from these links if you order something at no additional cost to you.
The Pennsylvania Grand Canyon is an outdoor lover's paradise with many great hiking trails, vistas, and state parks to explore in Tioga County and Lycoming County. And, while many of these spots are popular with tourists, one easy-to-visit spot is very easy to miss: Upper Pine Bottom State Park.
Upper Pine Bottom State Park is located in the southwestern portion of the canyon in Lycoming County. It is on the opposite side of the gorge from Little Pine State Park, so don't confuse the two.
At only five acres in size, it is the second smallest of Pennsylvania's 124 state parks, even smaller than the nearby Hyner View State Park. Because of this, don't visit Upper Pine Bottom State Park expecting typically amenities like a park office, camping area, or a lake.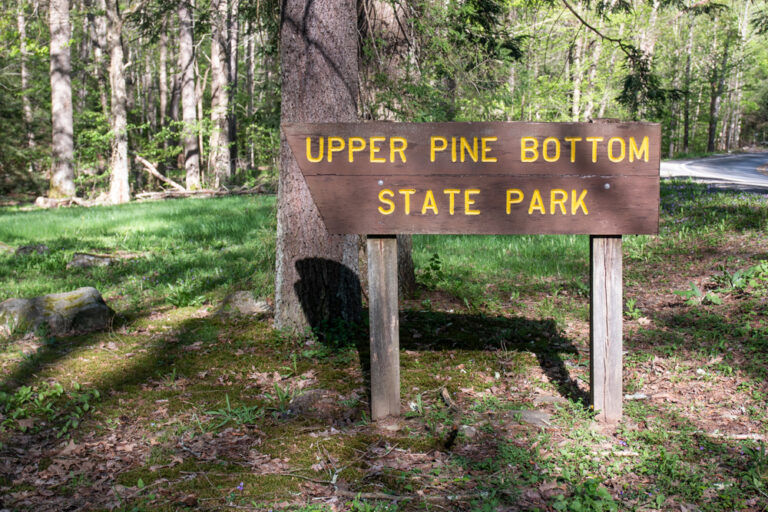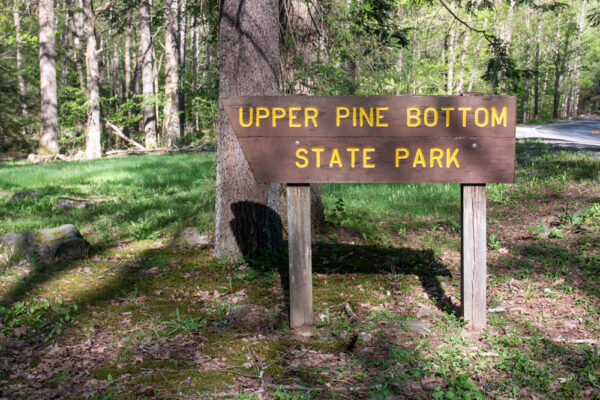 However, despite its size, this is a neat little park to visit if you are traveling through the area. Here are a few of the best things to do in Upper Pine Bottom State Park the next time you visit the area.
Have a Picnic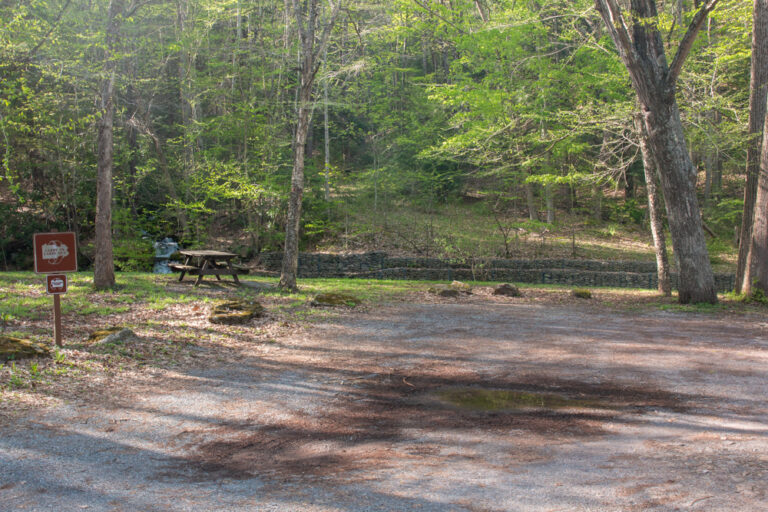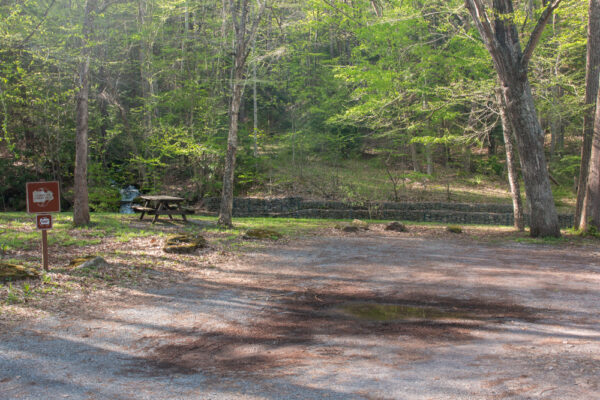 One of the primary uses of Pennsylvania's smallest state parks is as a picnic area. Because of this, Upper Pine Bottom State Park is a great place to stop for a picnic if you are traveling from the southern part of the PA Grand Canyon to points west.
The park features several well-kept picnic tables situated along the banks of Upper Pine Bottom Run. This is definitely a scenic spot for a quick rest.
If you look closely, you might also see the ruined foundations of a pavilion that once stood in the park.
Enjoy the Beautiful Waterfall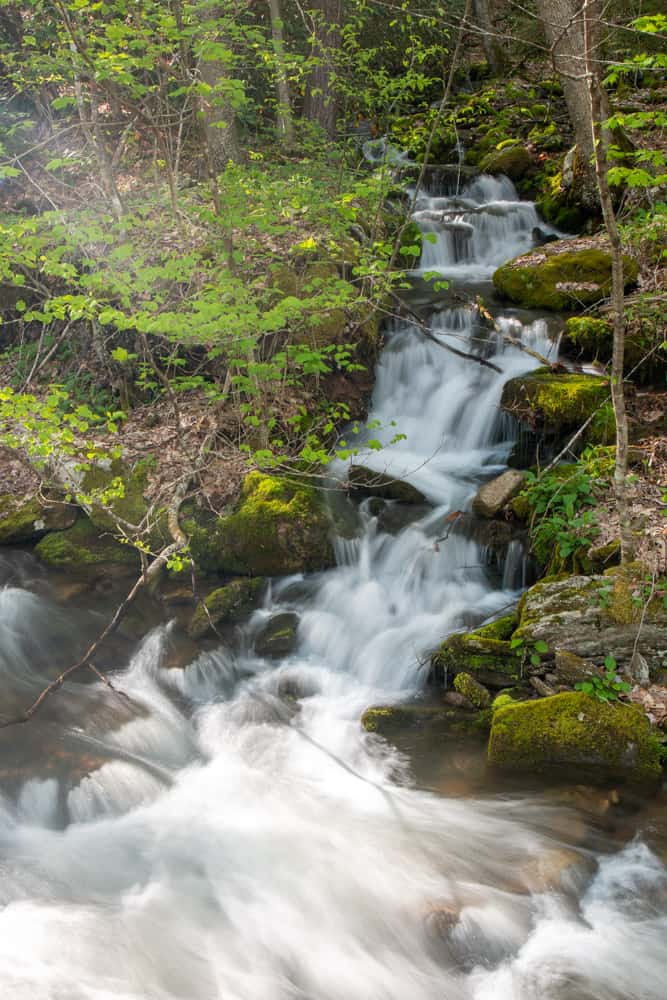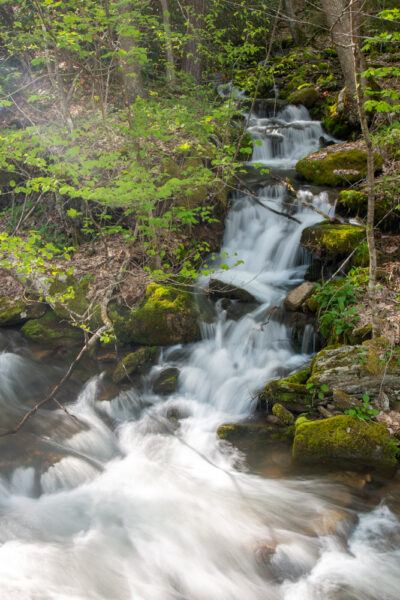 Upper Pine Bottom Run bisects the park as the stream cascades down the hill towards Pine Creek and is quite a scenic stream. However, the most beautiful part is actually created by a tributary.
Located at the northwestern end of the park, this unnamed tributary tumbles into Upper Pine Bottom Run and has a small 5-6 foot waterfall right near its end.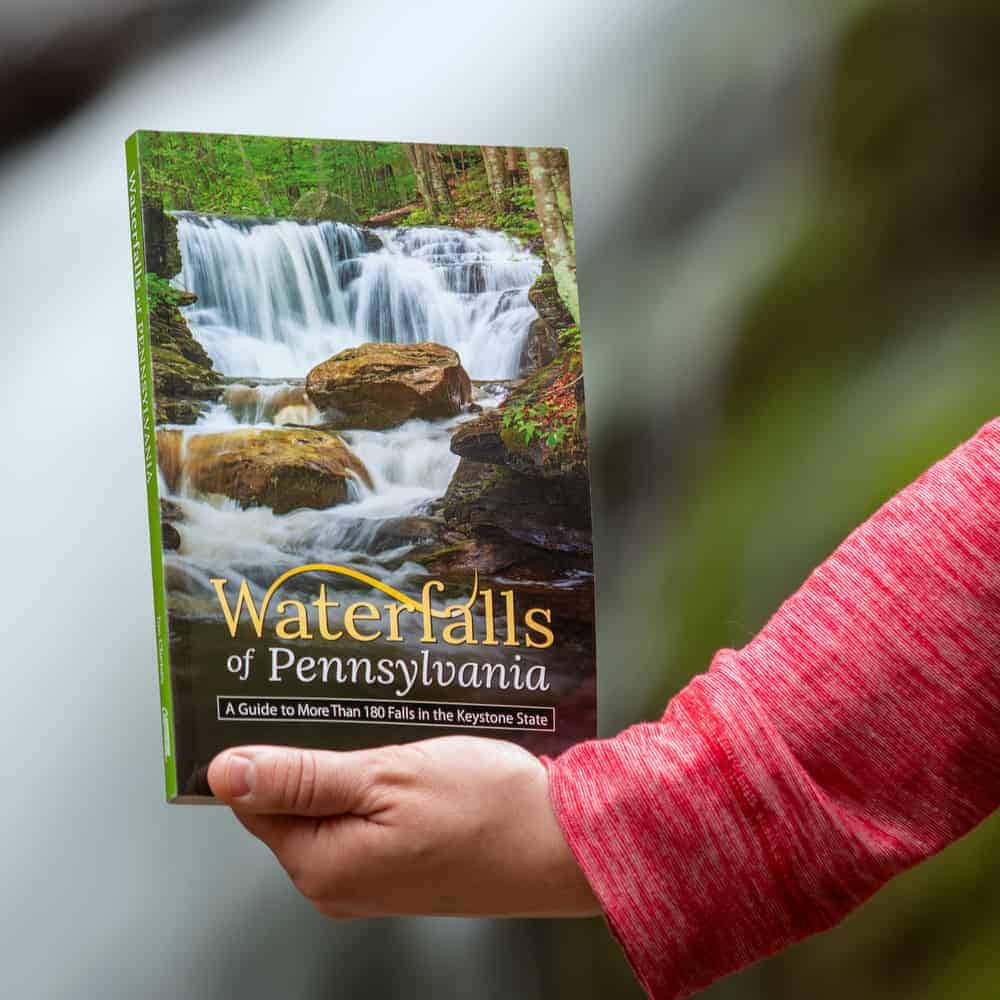 "Waterfalls of Pennsylvania" by Jim Cheney
If you love PA waterfalls, you won't want to miss this waterfall book from Jim Cheney, author of Uncovering PA, featuring more than 180 great waterfalls. Order it now on Bookshop.org or Amazon.
While it's likely that this waterfall dries up during the summer months and when water levels are low, if you can catch it when water levels are high, it's a beautiful spot.
It's also quite easy to view as this small waterfall is located just across Upper Pine Bottom Run from one of the park's picnic tables.
Go Fishing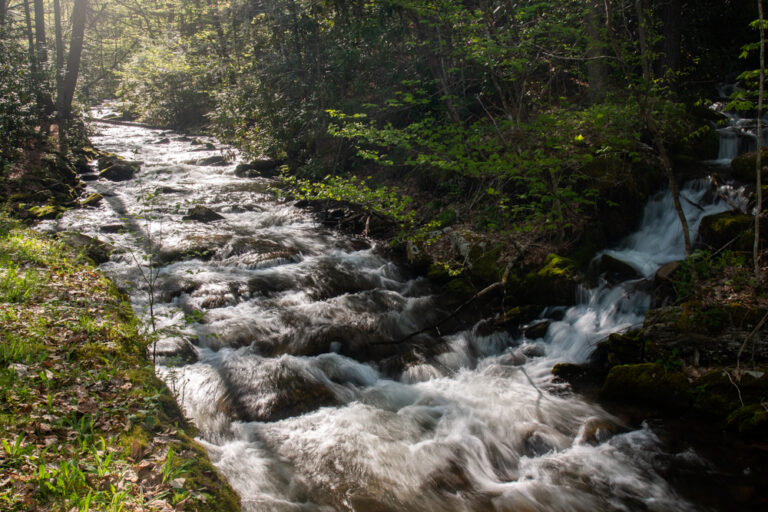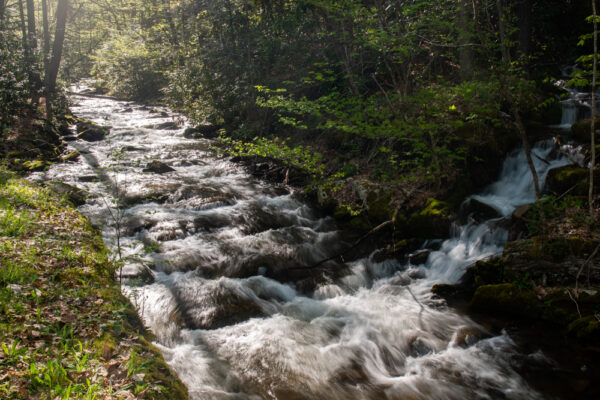 The other great thing about Upper Pine Bottom Park's stream is that it's a great spot to go fishing.
During the fishing season, Upper Pine Bottom Run is stocked by the Fish and Game Commission, so you'll be able to find trout along the waterway here.
It's worth noting, however, that the stream is quite narrow in the park and flanked by a stone wall, so this probably isn't the best spot for those wanting to go fly fishing.
Explore the Surrounding State Forest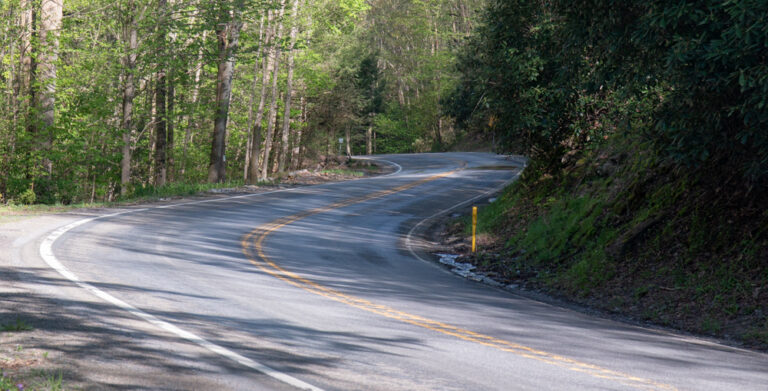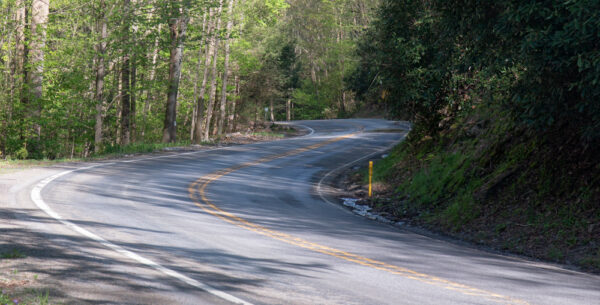 Upper Pine Bottom State Park is a great parking and jumping-off point for enjoying the incredible beauty of Tiadaghton State Forest.
This nearly 150,000-acre forest surrounds the park and features many great opportunities for outdoor recreation. Three trails (the Brandon Trail, the Ott Fork Trail, and the Plantation Trail) have trailheads near the park and can be found on the forest's map.
All three of these trails offer access into the state forest's interior and can be used by hikers, bicycles, and horseback riders.
How to Get to Upper Pine Bottom State Park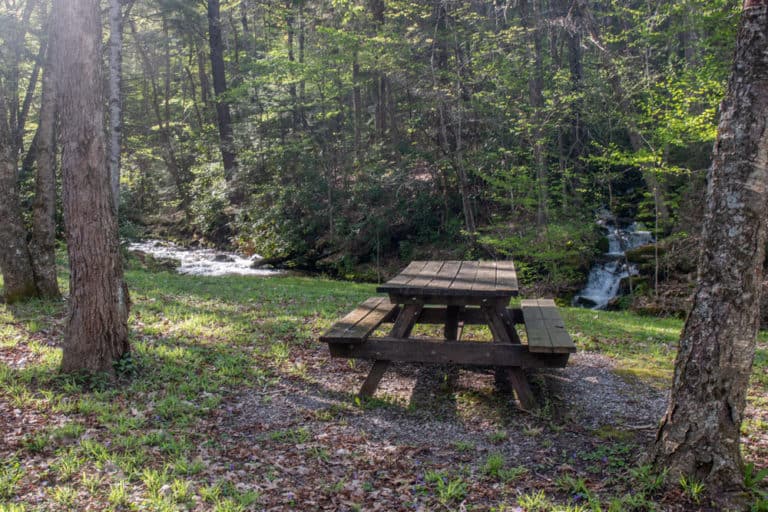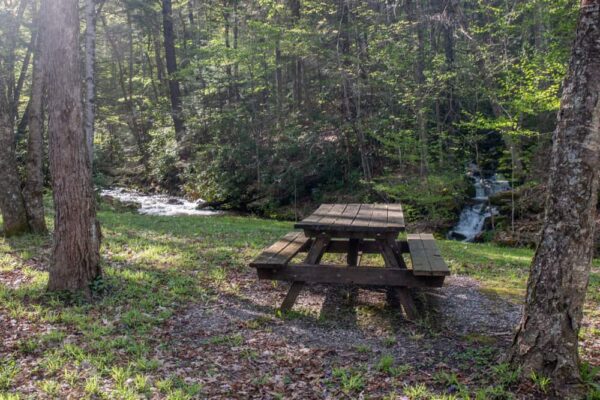 Finding Upper Pine Bottom State Park is easy if you know where to look, but it's also very easy to miss. In fact, when I was first visiting, I drove right past the park and had to turn around.
Upper Pine Bottom State Park can be found along Route 44 in northern Lycoming County at the following coordinates: 41.318789, -77.420695.
The dirt parking area is located just alongside the road, and from the parking area, you can very easily see the entirety of Upper Pine Bottom State Park.
Looking for more places to visit nearby? Check out Lebo Vista, the Piper Aviation Museum, and the Bohen Falls Trail.
[Click here for information on how to use the coordinates in this article to find your destination.]