Disclosure: This article may contain affiliate links. We will make a small commission from these links if you order something at no additional cost to you.
There are many natural wonders of Pennsylvania, but one of the most incredible has to be the state's ancient box huckleberry plants. While there is one box huckleberry in PA, the Losh Run Box Huckleberry, that is estimated to be 8,000-13,000 years old, it can't be easily visited due to its location along Route 322 in Perry County.
Fortunately, there's another box huckleberry in Perry County that can be visited.
The Hoverter and Sholl Box Huckleberry is said to be approximately 1,300 years old and is the focal point of the Hoverter and Sholl Box Huckleberry Natural Area near New Bloomfield, PA, and a short drive from Little Buffalo State Park.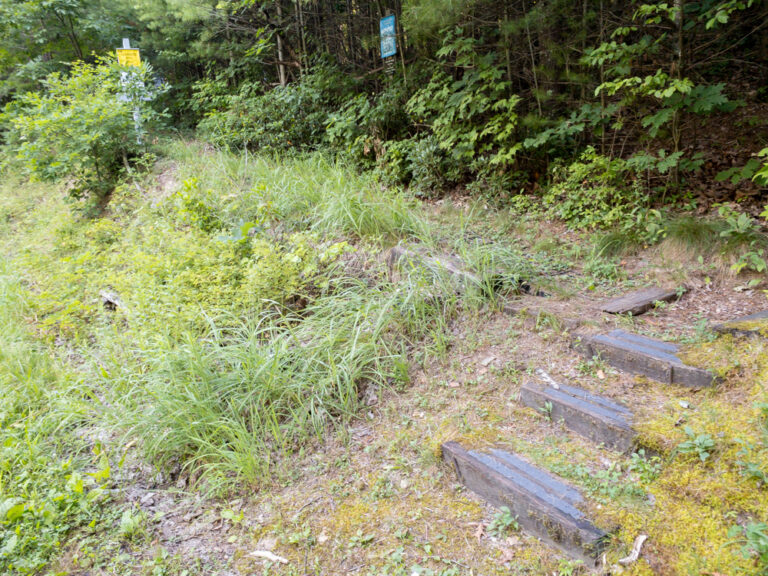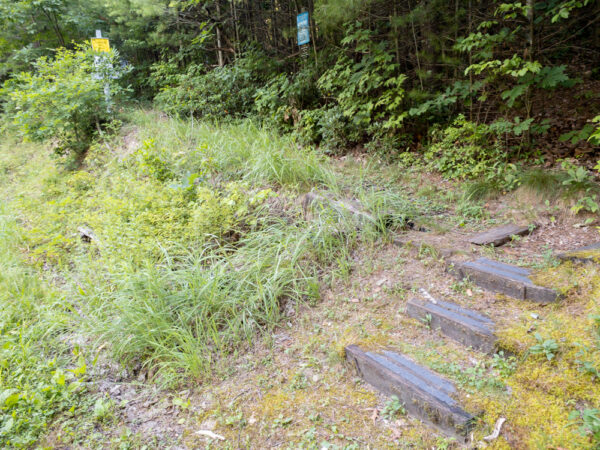 At 10-acres in size, this is the smallest declared Natural Area in Pennsylvania and is designed as a National Natural Landmark. A single 0.4-mile trail winds its way through this area and offers a glimpse at both this aged plant and the beautiful woodland it inhabits.
The trail is relatively easy, with only about a 100-foot total elevation change along the entire trail. However, it's worth noting that there are a few steps required to get to the trailhead, so it's not at all handicapped accessible.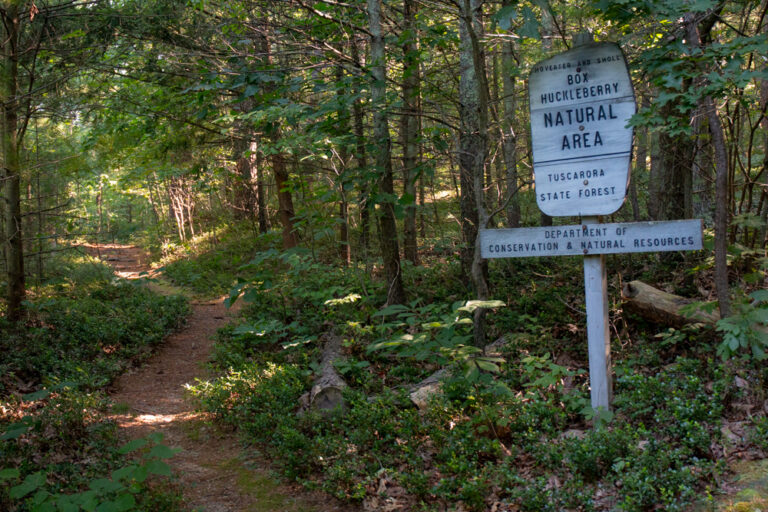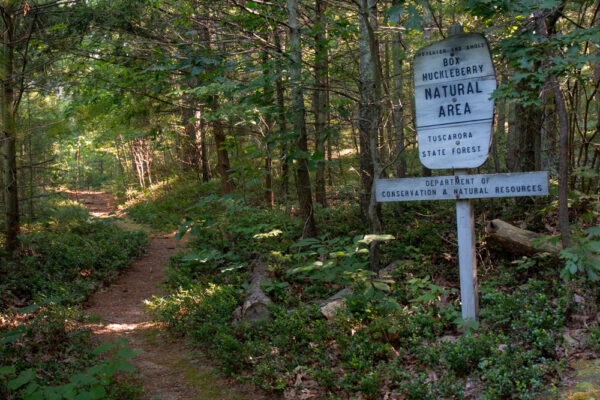 It should be noted that the box huckleberry isn't much to look at. In fact, if you have a boxwood bush in your yard, the leaves look very similar to that (hence its name). However, it's a spread-out ground cover that sits about six inches off of the ground instead of being a large bush.
That being said, if you know the age of this plant and understand the fact that the entire structure that you see, which covers a large portion of the ground in the natural area, is one single plant, it's truly an amazing sight.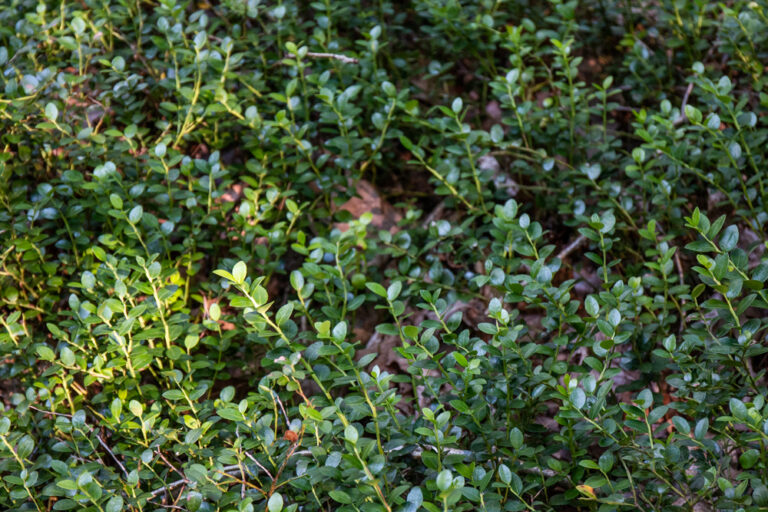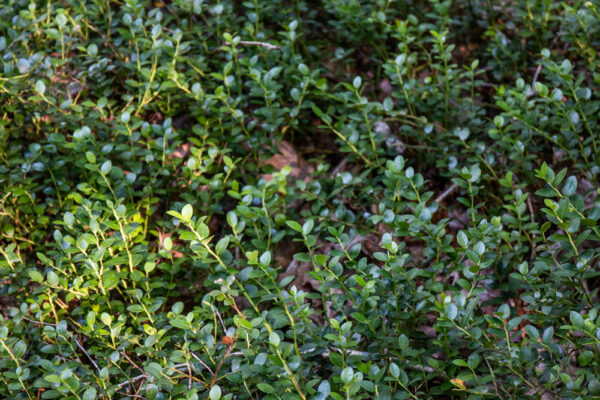 The trail starts along Huckleberry Road. There is little to denote the area, and you'll have to park on the side of the road as there is no official parking area here.
From the road, the trail goes about 50 yards into the woods before you reach a large sign and the start of the loop trail. While you can go either direction here, I opted to go counterclockwise as that matches the directions of the signage here.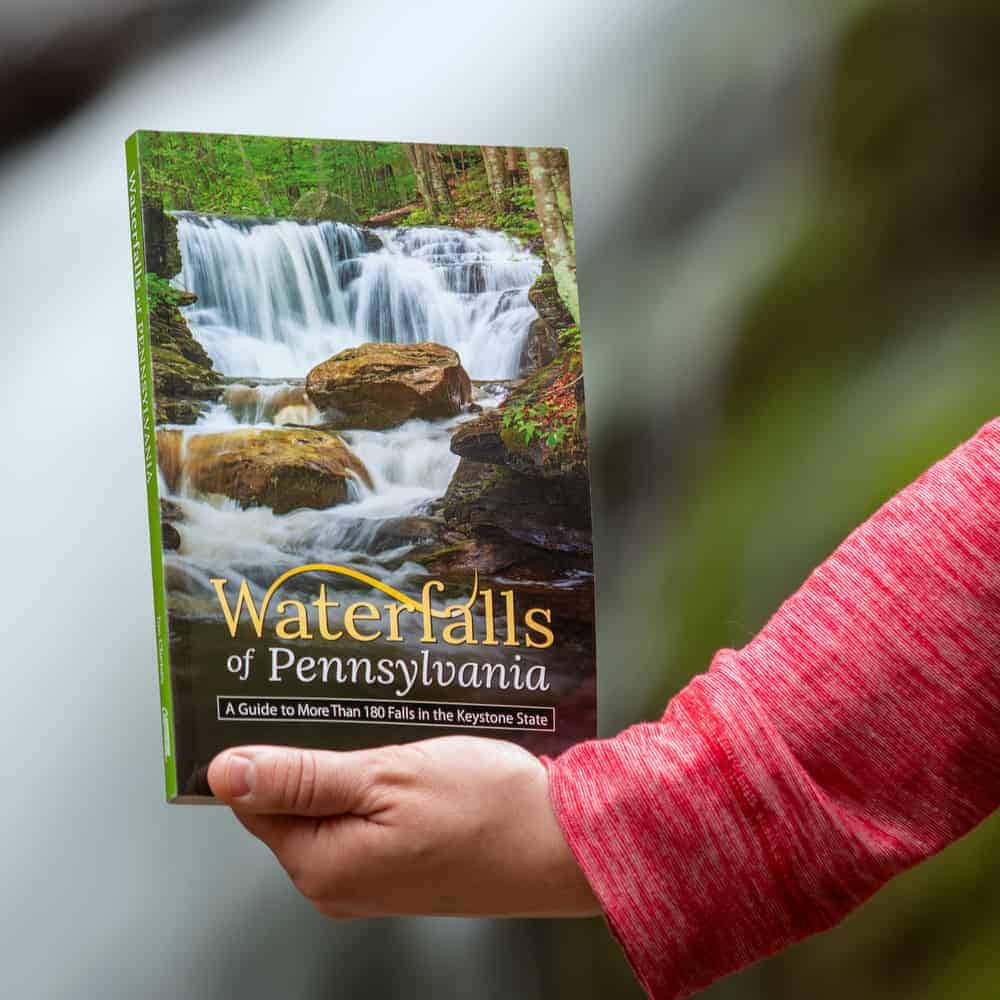 "Waterfalls of Pennsylvania" by Jim Cheney
If you love PA waterfalls, you won't want to miss this waterfall book from Jim Cheney, author of Uncovering PA, featuring more than 180 great waterfalls. Order it now on Bookshop.org or Amazon.
The trail through the Hoverter and Sholl Box Huckleberry Natural Area is fairly easy to follow but yellowish-orange blazes are only seen sporadically.
About a tenth of the mile into the hike, there is a trail split with no markings. You'll want to head to the right here. It's possible that heading left might be a shortcut, though the trail is so short I wouldn't bother with trying to find a shorter way.
As you hike along the trail, there are 27 different markers that you'll see. These correspond to the Natural Area guide put out by the state. Each marker represents a different plant that you can learn more about.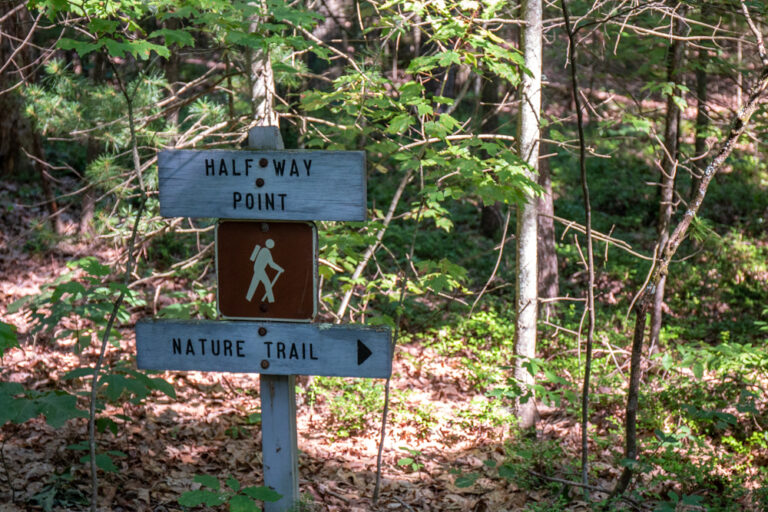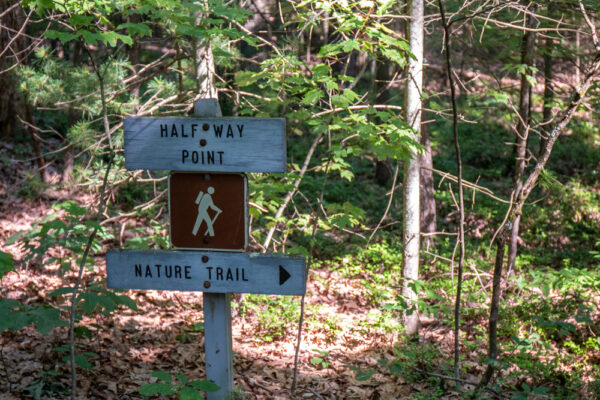 The Hoverter and Sholl Box Huckleberry covers the ground for approximately the first quarter and last half of the hike.
Make sure to stick to the trail so you don't disturb this plant, which has been here for at least 800 years before Columbus discovered America in 1492. It's even more amazing to think that there is a nearby specimen of this same species that is estimated to be as much as ten times older.
Box huckleberry is a rare plant that is only found in 8 states (Pennsylvania being the most northerly). It is related to the blueberry and huckleberry plant and produces flowers and berries in the summer. This variety of plant is self-sterile and reproduces clonally, spreading itself out via a large root system below the ground.
This lack of normal reproduction is part of what makes it so far.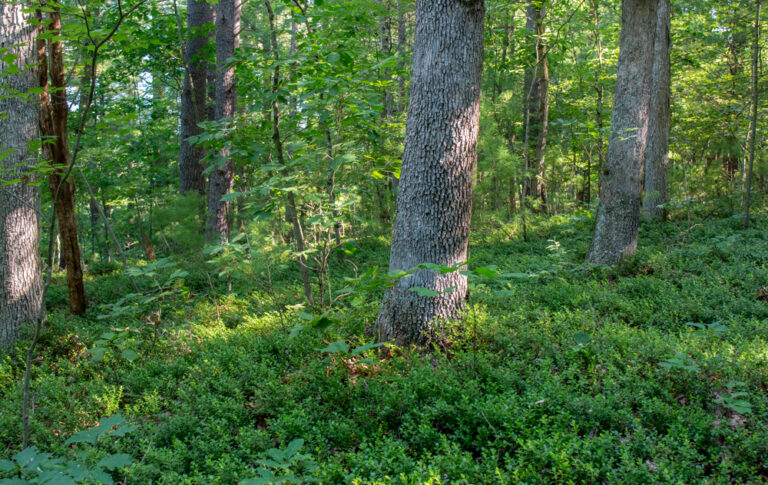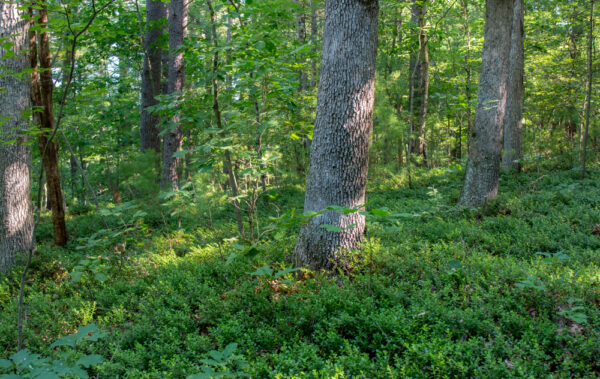 The trail through the Hoverter and Sholl Box Huckleberry Natural Area soon winds itself back towards the road. Near the road, there is a historic marker denoting that this is a National Natural Landmark.
From this marker, the flat and wide trail heads back to the area where you started.
While the Hoverter and Sholl Box Huckleberry Natural Area is a beautiful spot in Perry County with a short and easy hike, that's not really the main draw here. Instead, the draw is this ancient plant that is among the oldest in the United States.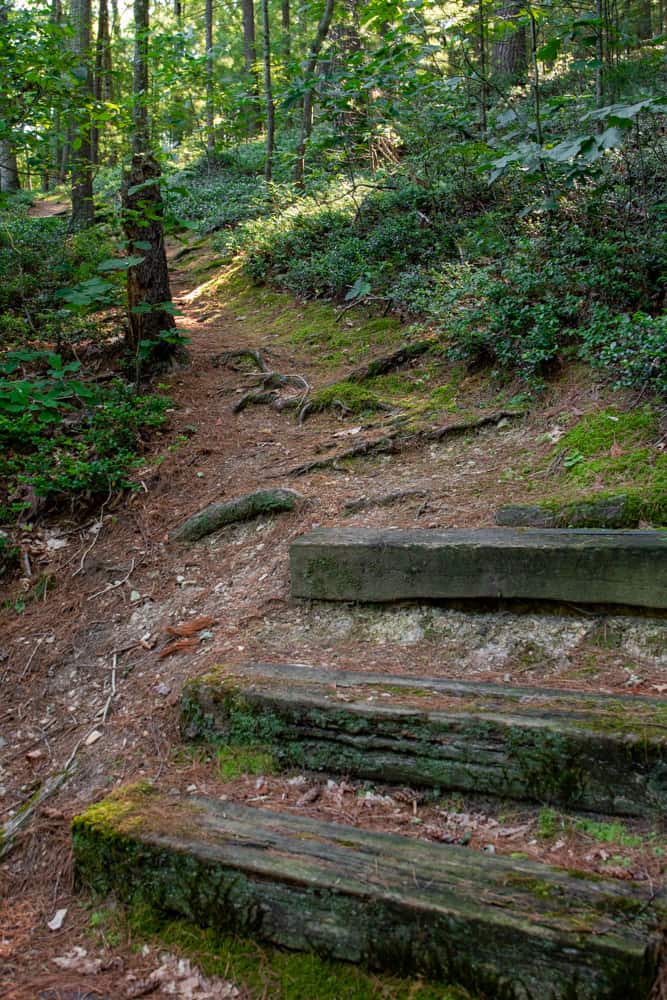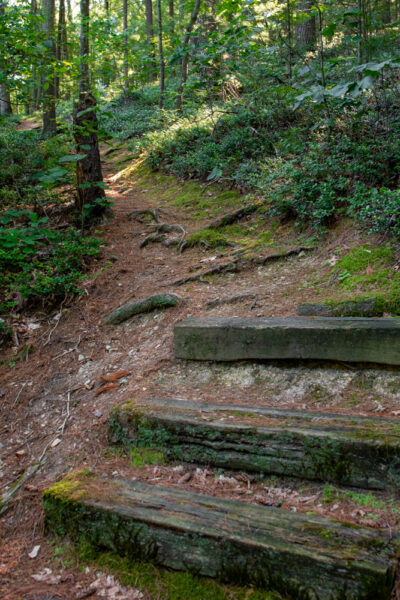 If you have any interest in botany, that makes this a fantastic spot to visit, even if you have to drive out of your way to see it..
On the other hand, if you are looking for more challenging and awe-inspiring hikes, you might want to consider another hike, such as the nearby Hawk Rock or some of our favorite hikes in the nearby Harrisburg area.
How to get to the Hoverter and Sholl Box Huckleberry Natural Area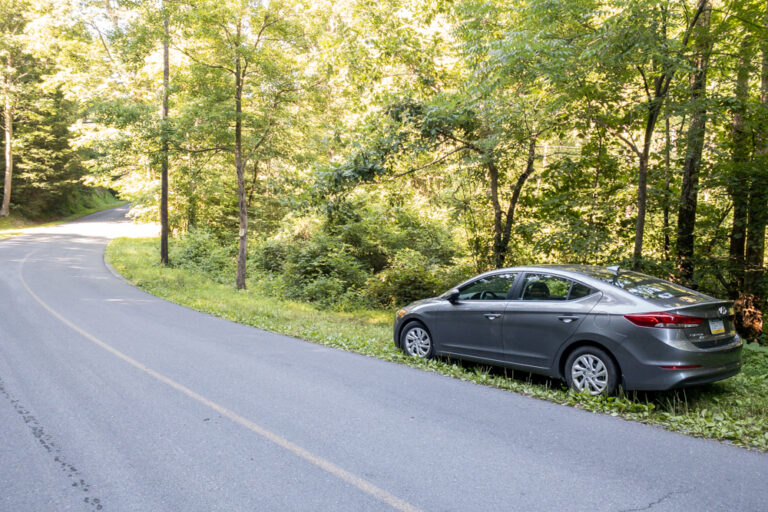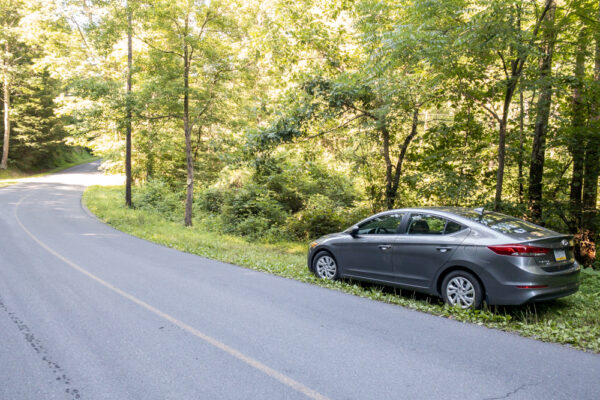 The Hoverter and Sholl Box Huckleberry Natural Area is located a few miles south of New Bloomfield, PA, and about 30 minutes from downtown Harrisburg.
It can be found at the following coordinates along Huckleberry Road: 40.403980, -77.174718.
There is no specific parking area here, so you'll have to pull your car off on the side of the road near the trailhead. Make sure your car is totally off of the road, and respect any private property in the area.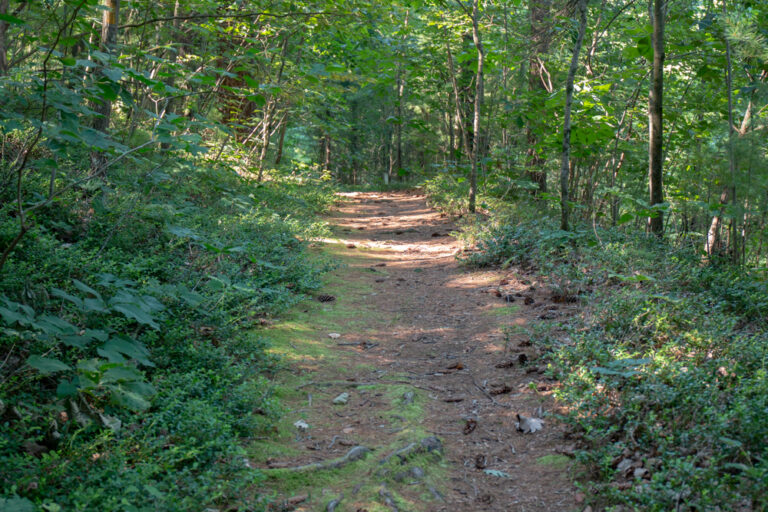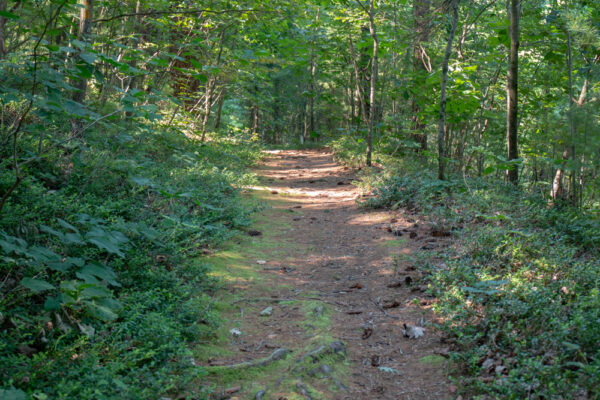 If you want more information for your visit, you can download a brochure for the site that has a very basic map and information on each of the 27 markers around the Natural Area.
Looking for even more things to do nearby? Check out the covered bridges of Perry County, Boyd Big Tree Preserve, and the covered bridges of Juniata County.
[Click here for information on how to use coordinates to find your destination.]