Disclosure: This article may contain affiliate links. We will make a small commission from these links if you order something at no additional cost to you.
I've visited and written about hundreds of waterfalls in PA. In fact, I've even written an entire book showcasing more than 180 of them. However, what if you wanted to narrow it down to the 10 best?
After a lot of thought and consideration, I've done just that. While this is far from an exhaustive list of Pennsylvania waterfalls, if you are looking for the absolute best waterfalls in PA, this list is for you.
So, without further ado, and in no particular order, here are my picks for the top 10 PA waterfalls to check out.
Raymondskill Falls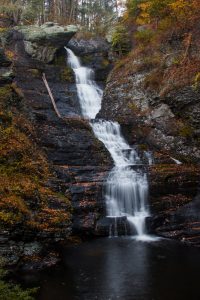 There's no better way to start this list than with the tallest waterfall in PA: Raymondskill Falls.
Raymondskill Falls is located in the Delaware Water Gap National Recreation Area just south of Milford, PA. This waterfall actually consists of three drops that total 150 feet in height.
Several viewing platforms are available for visitors at the end of a short but steep trail including one near the crest of the waterfall and one in the middle. There are also several waterfalls further upstream if you don't mind a bit of off-trail hiking.
Buttermilk Falls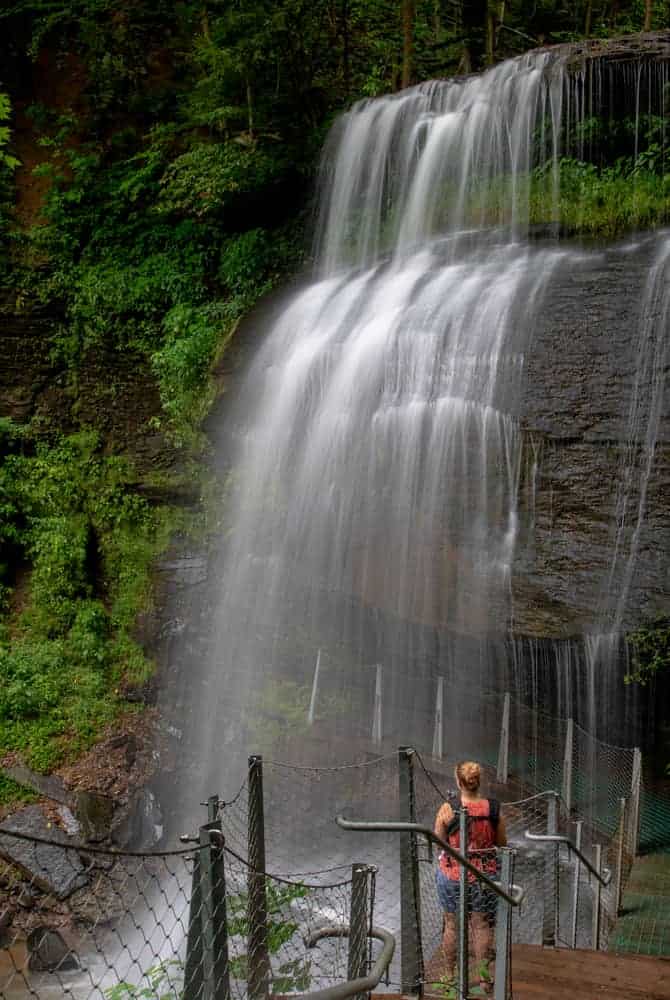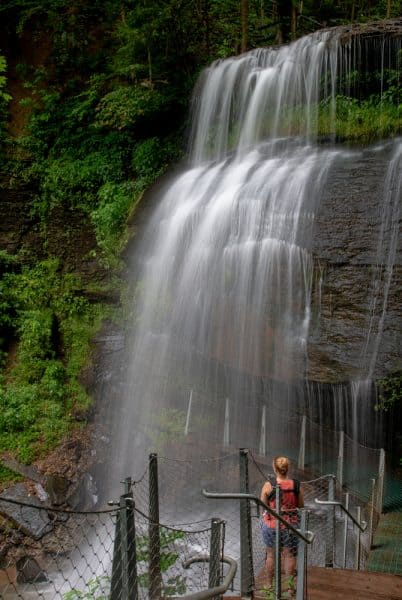 There are many different waterfalls named Buttermilk Falls in PA, but the best one is located in Indiana County.
This waterfall is located on land that was once owned by the grandfather of TV's Mister Rogers. A young Fred would come here often to enjoy his grandfather's property.
Today, visitors can hike the short trail to the waterfall and even go behind the waterfall thanks to infrastructure built a few years ago.
Cucumber Falls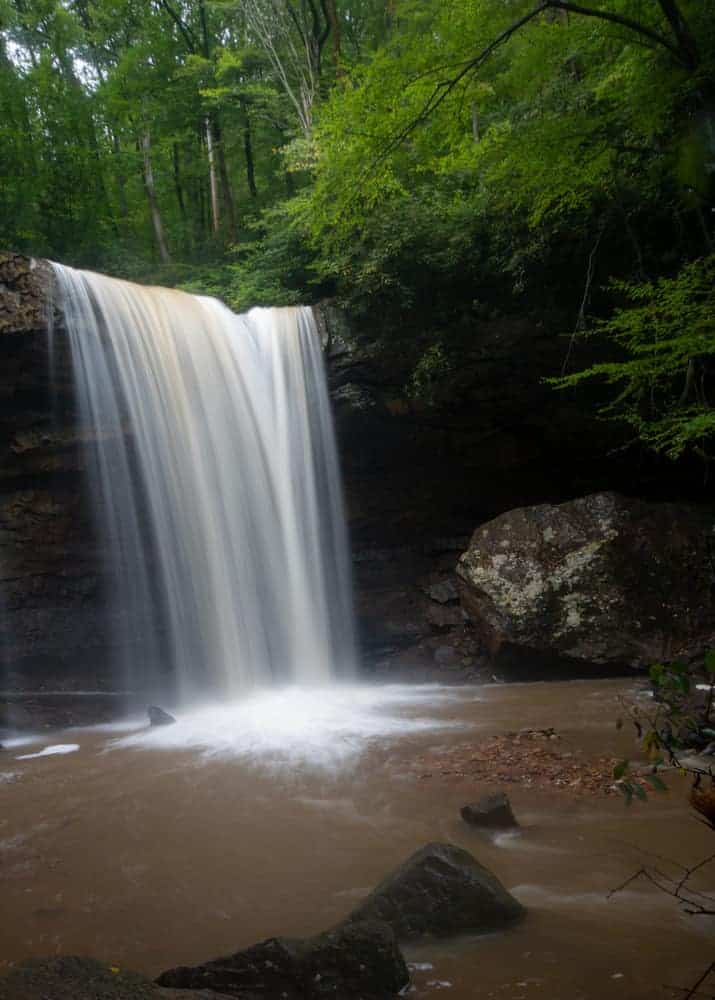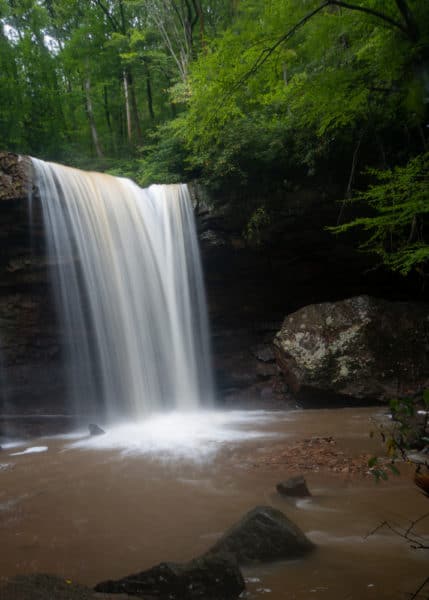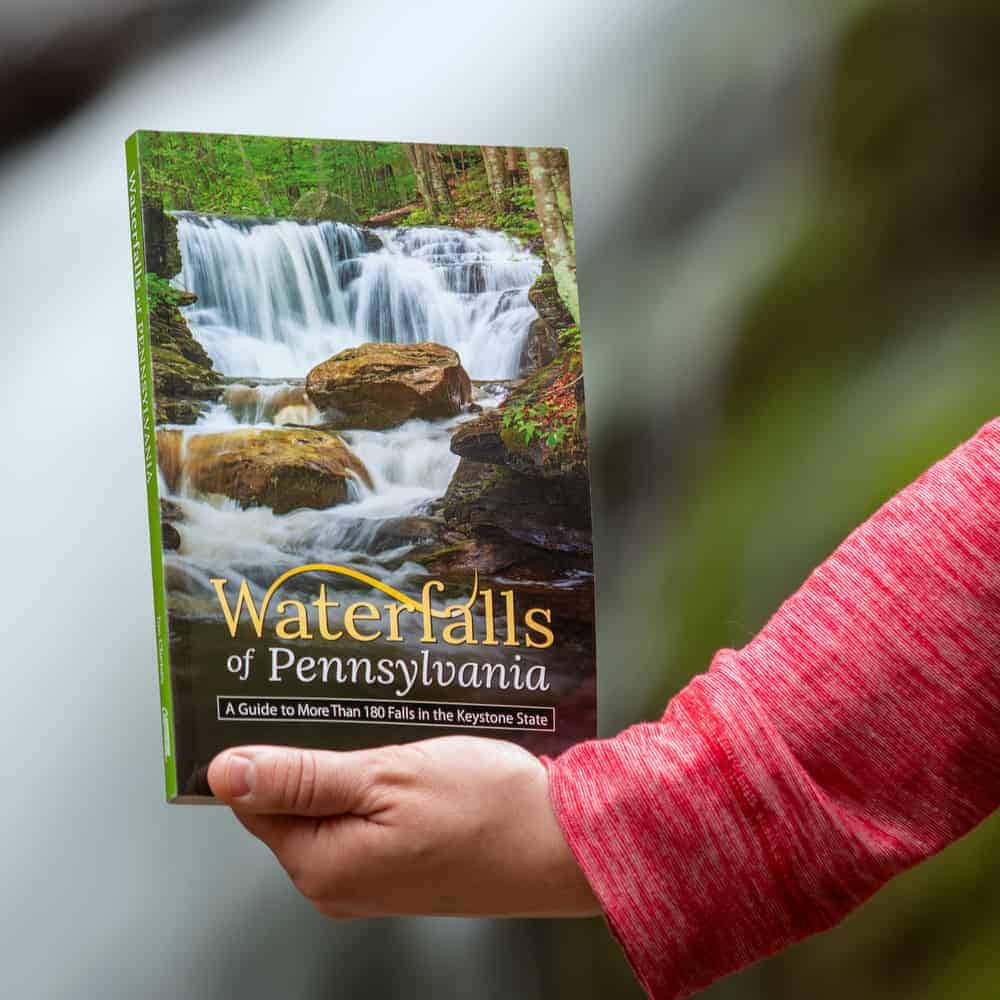 "Waterfalls of Pennsylvania" by Jim Cheney
If you love PA waterfalls, you won't want to miss this waterfall book from Jim Cheney, author of Uncovering PA, featuring more than 180 great waterfalls. Order it now on Bookshop.org or Amazon.
Cucumber Falls is located in Ohiopyle State Park and is, without a doubt, one of the most beautiful waterfalls in PA.
This 30-foot waterfall drops straight off a rockface and crashes into a shallow pool at its base. Because of the style of waterfall, this spot looks great in almost any water conditions.
Even better, because of the large overhang that the water drops off of, it's easy to go behind the veil of this waterfall.
Harrison Wright Falls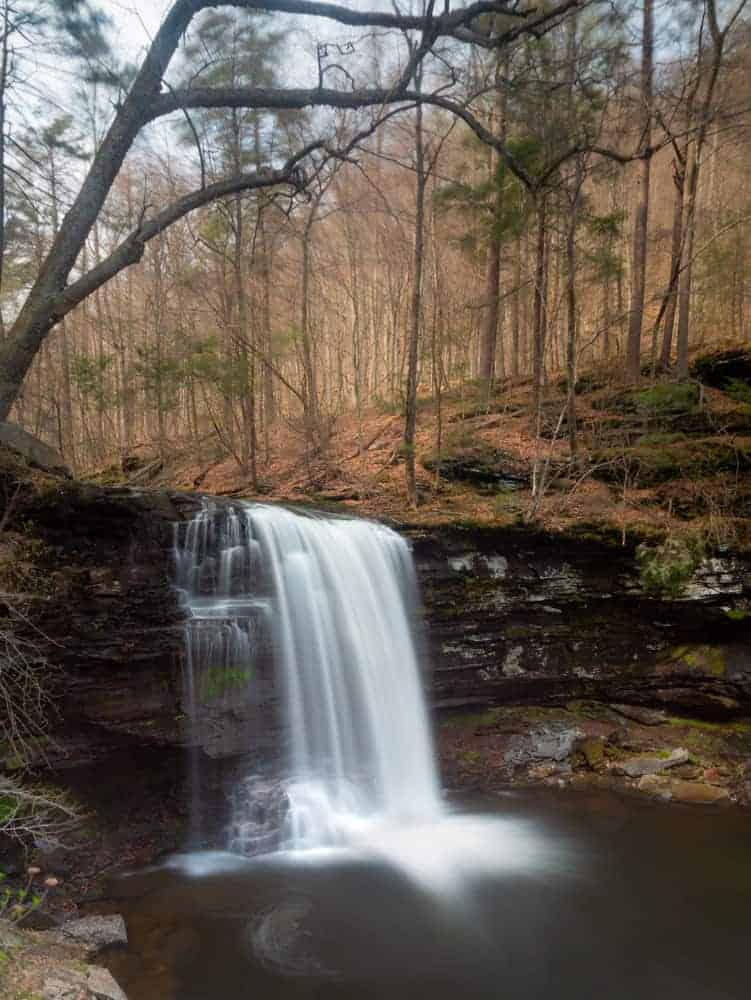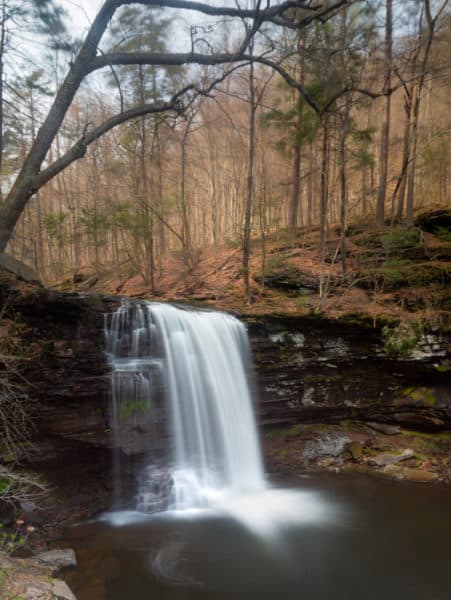 Ricketts Glen State Park is home to more than 20 waterfalls, and while each is beautiful in its own way, my favorite is Harrison Wright Falls.
This waterfall, which is located just below Waters Meet, is large and nearly always looks impressive. That is thanks, in large part, to the towering rock cliffs here and the hollow that has been carved by the waterfall over the years.
Of course, since you have to hike past several other waterfalls to get to this spot, you'll want to make sure to save time to check them out as well.
Dingmans Falls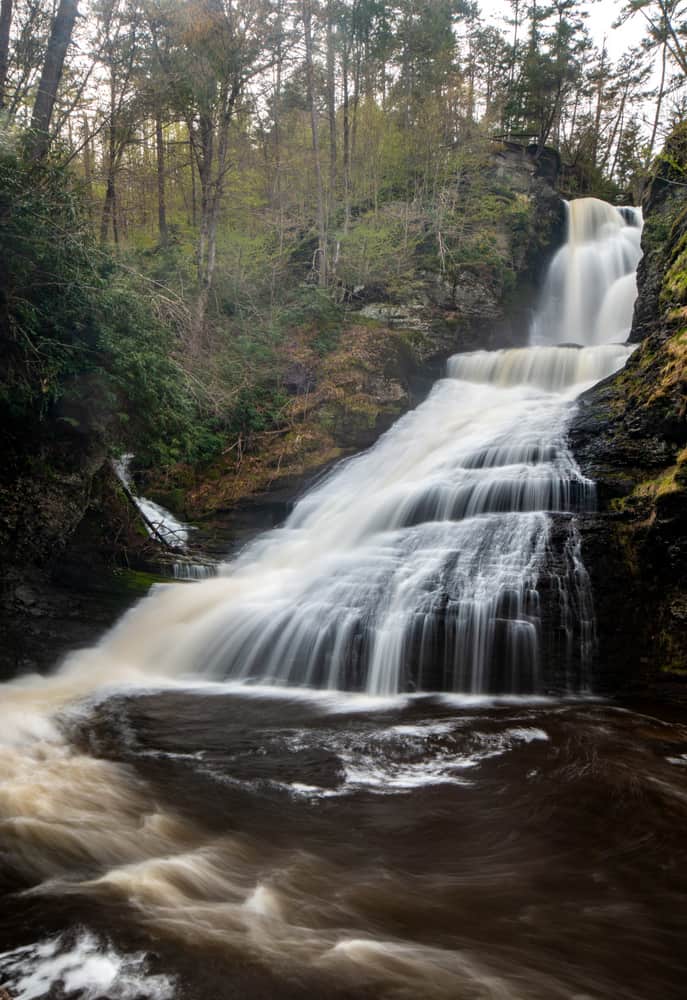 Dingmans Falls is the second-tallest waterfall in Pennsylvania. And, like Raymodskill Falls, the tallest waterfall in the state, it is located in the Delaware Water Gap National Recreation Area in the Poconos.
Dingmans Falls is the most easily-accessible waterfall on this list, being located along a handicapped-accessible wooden boardwalk. That makes it a great spot for anyone to visit.
While walking to this impressive 130-foot waterfall, you'll also pass right past the 80-foot Silver Thread Falls, which is quite spectacular in its own right.
Round Island Run Falls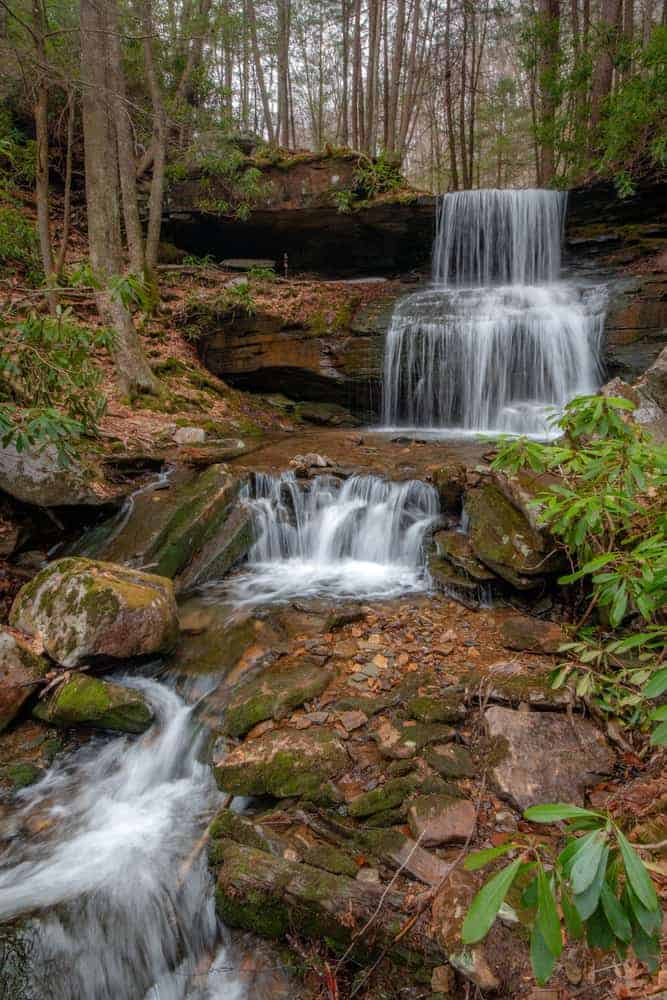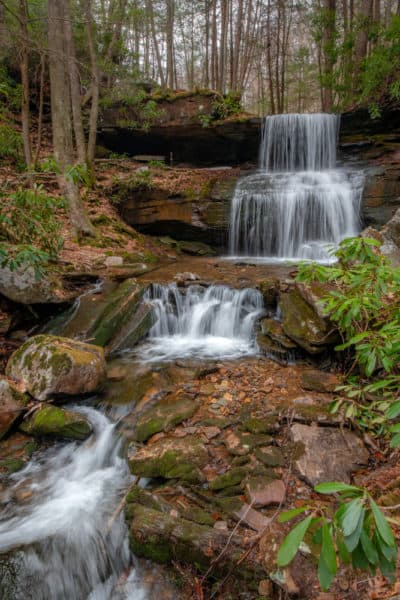 There are few waterfalls in PA that are more isolated than Round Island Run Falls in Clinton County's Sproul State Forest. In fact, it'll take you 15 miles of driving on narrow forest roads just to reach the trailhead for the hike, and then another mile of hiking to reach the waterfall.
However, if you love PA waterfalls, Round Island Run Falls is worth seeking out.
This waterfall, which is also known as Triple Falls due to its three drops, stands about 20-25 feet tall, and its isolated setting and unique look make it a quite stunning waterfall.
Brave visitors will note that this is another PA waterfall that you can go behind if you are careful.
Angel Falls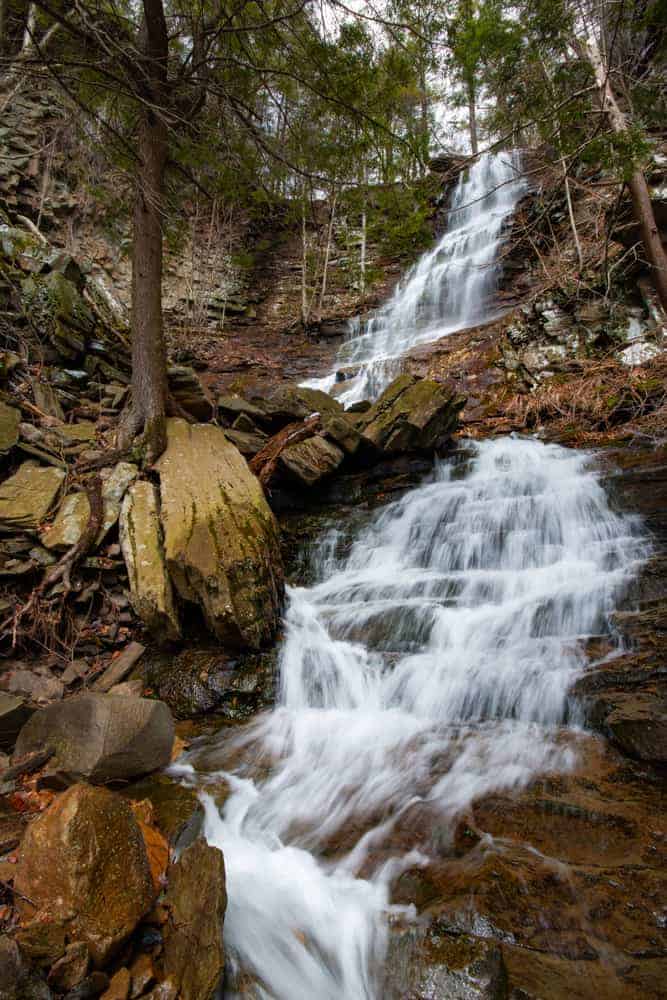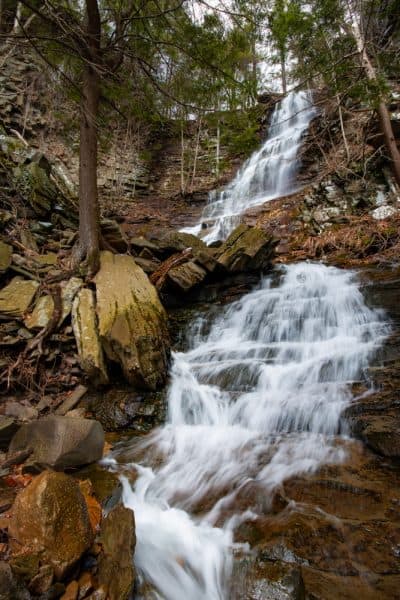 Angel Falls is located in Sullivan County's Loyalsock State Forest and is said to be the tallest waterfall in this forest. According to local lore, it is said to have been named for the more famous (and much larger) Angel Falls in Venezuela due to a similar appearance.
Angel Falls, which can be found a short distance off of the Loyalsock Trail, is 70 feet tall and is quite impressive when it is flowing well. However, it's worth noting that this one only flows well in the spring or when it's rained a lot recently. If you visit when things are drier, it can be just a trickle.
Just below Angel Falls, there are two more beautiful waterfalls that are worth hiking downhill to see while you are in the area.
Freedom Falls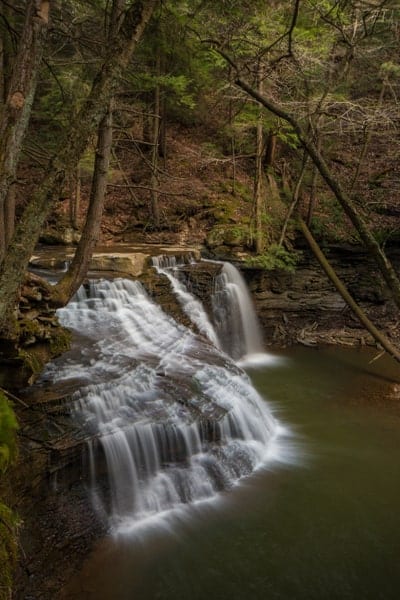 Of the waterfalls in northwestern PA, none are more impressive than Freedom Falls.
Freedom Falls can be found deep in the woodland of Venango County but is fairly easy to reach if you know where to look. A short hike from a parking area gets you to the base of this waterfall.
Venango Falls is only about 20 feet in height but is 50-60 feet wide, which makes it quite impressive. The waterfall actually looks almost like two different waterfalls due to the shape of the rocks, which adds some visual interest to the waterfall.
History lovers won't want to miss the Rockland Furnace, which is hidden in the woods about 100 yards downstream of the waterfall.
Bushkill Falls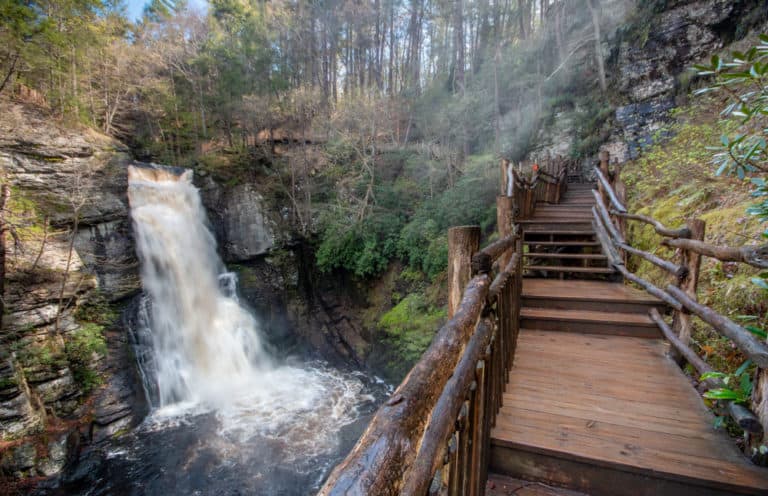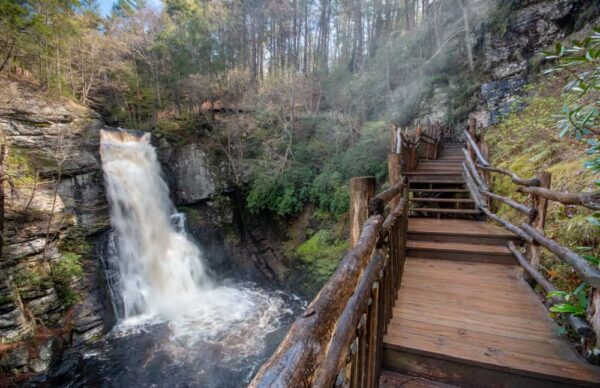 Of all the waterfalls on this list, Bushkill Falls is the only one that you have to pay to see. However, despite this negative, it is among the best waterfalls in PA.
Bushkill Falls is 100 feet tall and is surrounded by towering cliffs. The privately-owned park that owns the land has set up a series of wooden walkways that miraculously cling to the cliffs, allowing visitors to hike into this otherwise difficult landscape.
While in the park, make sure to not miss the other seven waterfalls that can be found there.
Sullivan Falls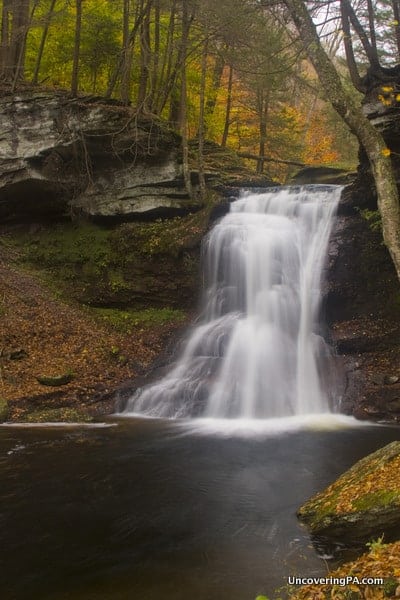 Sullivan Falls is located only a few miles from the popular Ricketts Glen State Park and is one of more than a dozen waterfalls hidden in State Game Lands 13.
Of these many waterfalls in the state game lands, it is one of the easiest to reach.
Sullivan Falls has carved a deep hollow into the cliffs and plummets about 30-35 feet into a deep pool at the bottom of the waterfall. A narrow trail takes visitors down to the base of the waterfall.
With so many great waterfalls in PA, which one is your favorite? Let me know in the comments below.
Looking for even more great spots to visit in PA? Check out the best PA State Parks for Waterfall Lovers, the best Waterfall Hikes in PA, and the best Roadside Waterfalls in PA.