Disclosure: This article may contain affiliate links. We will make a small commission from these links if you order something at no additional cost to you.
There might be no month of the year more polarizing than February. Some love it as another month of cold weather and snow, while others simply can't wait to get through it for the same reason. However, whether you love it or hate February, that doesn't mean that you can't get out and enjoy what the month has to offer.
Throughout February, there are many great events going on all over Pennsylvania. These range from great ways to warm up indoors to opportunities to get out and enjoy the winter weather.
As always, I've gone through many fun events to pick out the best things to do in the coming month. Here are my top picks for things to do in Pennsylvania in February.
(Article updated on January 11, 2023, for Pennsylvania events in February 2023)
Groundhog Day in Punxsutawney – February 2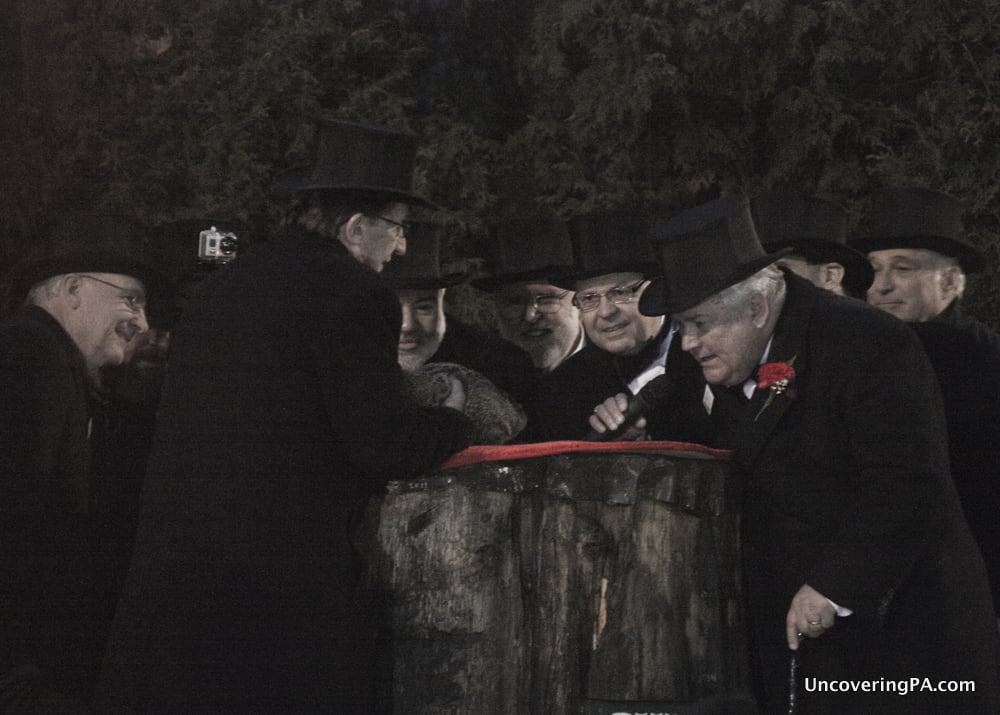 There might be no more unusual event in Pennsylvania than Groundhog Day. While celebrations are held at several locations around the state, no event is more popular than Groundhog Day in Punxsutawney.
First held here in 1887, this celebration goes on all night, with Punxsutawney Phil coming out at sunrise to give his weather prediction to the tuxedoed Inner Circle.
For more information, check out my article on experiencing Groundhog Day in Punxsutawney, PA.
Ice Art Fest in Carlisle – February 3-5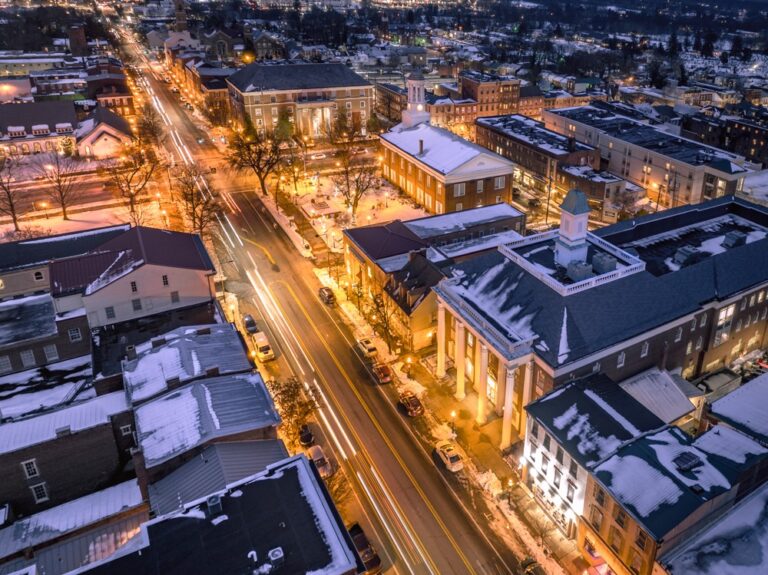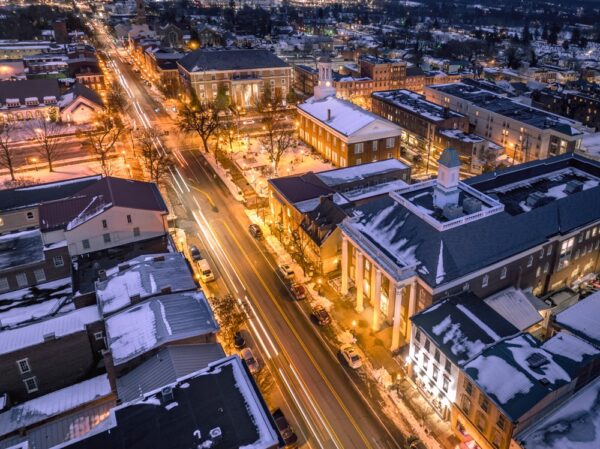 Now in its 7th year, the Ice Art Fest gives visitors the chance to explore the quaint downtown area of Carlisle while enjoying more than 100 ice sculptures spread throughout the area.
During the event, you can check out an ice throne, an ice bar, carriage rides, and, of course, great local food and drinks.
For more information, visit the event's website.
Groundhog Wine Fest in Clearfield – February 11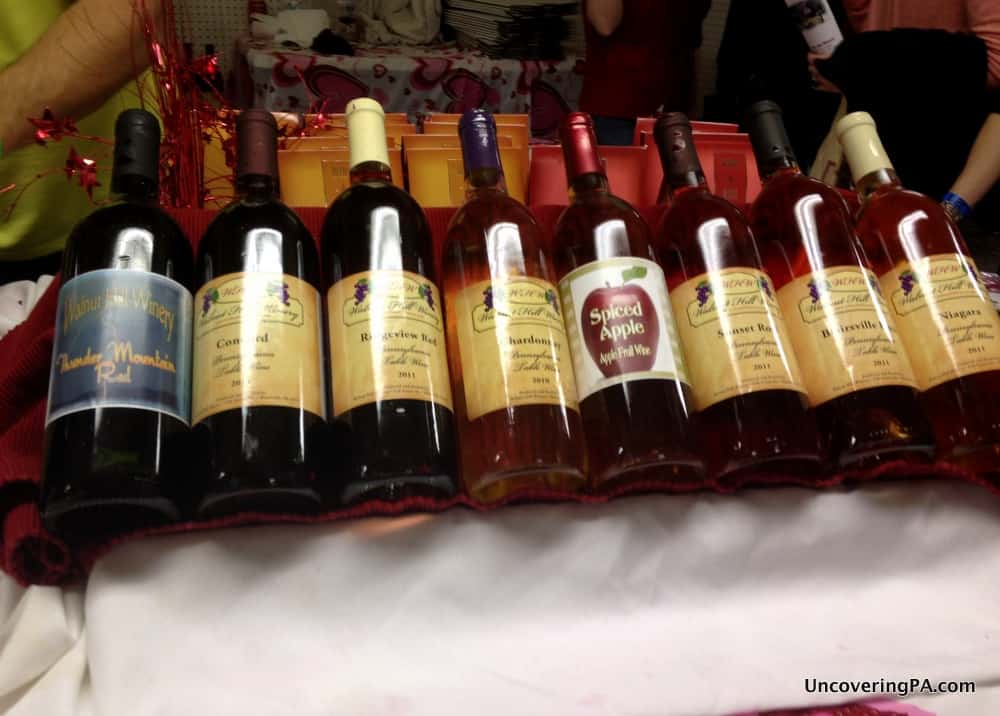 The annual Groundhog Wine Fest will be returning to the Clearfield County Fairgrounds in 2023. The highlight is sampling wines from the dozen wineries in attendance (many of whom are members of the Groundhog Wine Trail).
The event also will feature live music, shopping at local vendors, and much more fun, along with the 150 different wines that can be sampled.
For more information, including how to get tickets for one of the two sessions, visit the event's website.
BatFest at Lincoln Caverns in Huntingdon – February 11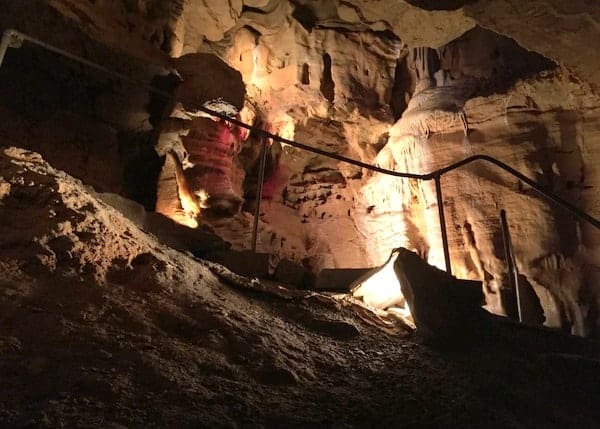 It might be cold outside, but it's always 52 degrees inside Lincoln Caverns in Huntingdon. BatFest, an annual tradition at the cavern, gives visitors the chance to tour this beautiful underground world and learn about the bats that inhabit Pennsylvania's caves.
Visitors can hear talks about bats from experts and wildlife rehabilitators. There will also be games, crafts, lunch, and tours of the caves.
For more information, visit Lincoln Caverns' website.
Lititz Fire and Ice Festival in Lancaster County – February 17-26
The community of Lititz will be holding its annual Fire and Ice Festival in the second half of February.
What was once a two-day event has been expanded to ten days and many fun activities have been added including a kick-off party, a Winter Funland for kids, a chili cook-off, and more. This is all in addition to the dozens of ice sculptures that can be seen throughout town, some of which are interactive!
And, of course, there will be many vendors, live entertainment, and much more to enjoy.
To find out more, visit the event's website.
Disney100: The Exhibition in Philadelphia – Opens February 18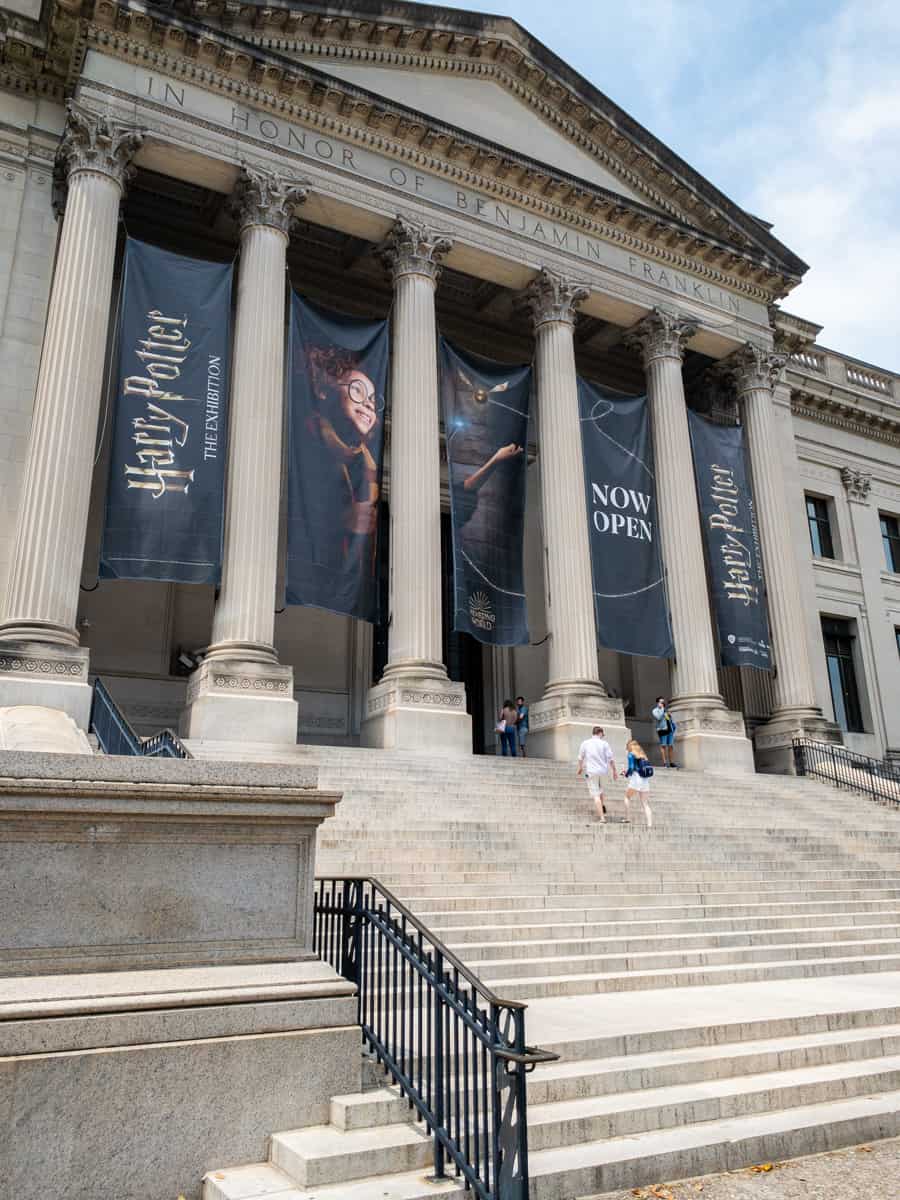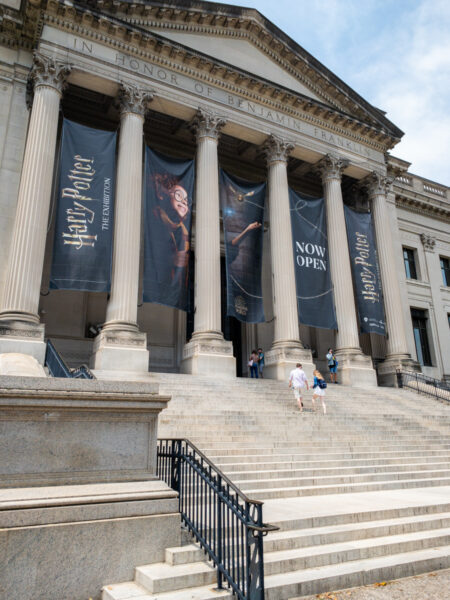 Love all things Disney? The Franklin Institute in Philadelphia will be featuring the world premiere of Disney100: The Exhibition on February 18.
This exhibition will run through late August and will celebrate 100 years of Disney with hundreds of artifacts (including many rarely seen items known as the "Crown Jewels") from throughout the company's entire history. There will also be many themed galleries covering everything from the founding of the company, behind-the-scenes of some classic films, the theme parks, and much more.
Find out more and get tickets on the museum's website.
Winter BeerFest in Pittsburgh – February 24-25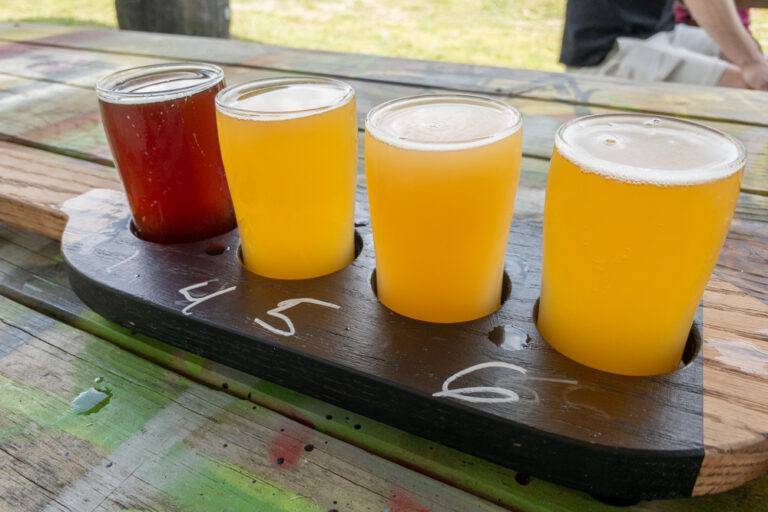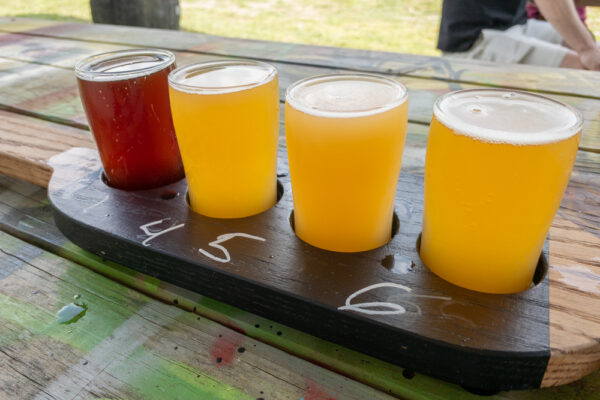 If you love beer, then you won't want to miss the annual Winter BeerFest in downtown Pittsburgh. The festival will feature hundreds of beers from many incredible craft breweries in Pittsburgh and around the country.
In addition to unlimited samples, festival-goers can also get food from a variety of vendors and enjoy live music.
For more information and to get tickets to the event's three sessions, visit PittsburghBeerFest.com.
See the Snow Geese at Middle Creek in Lancaster County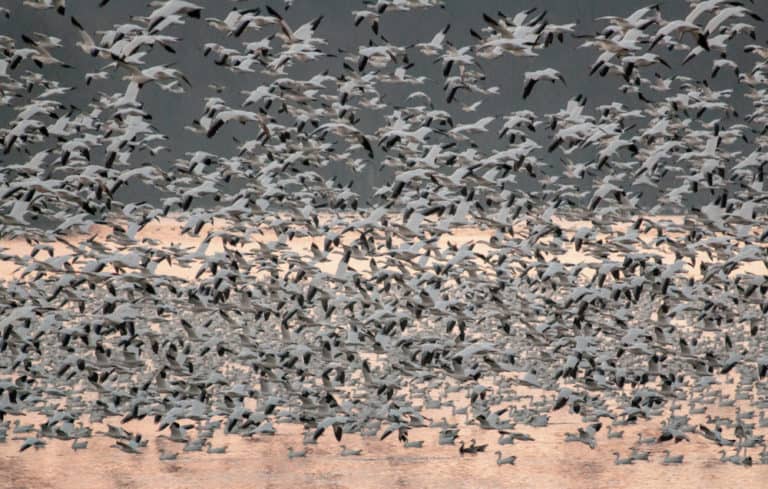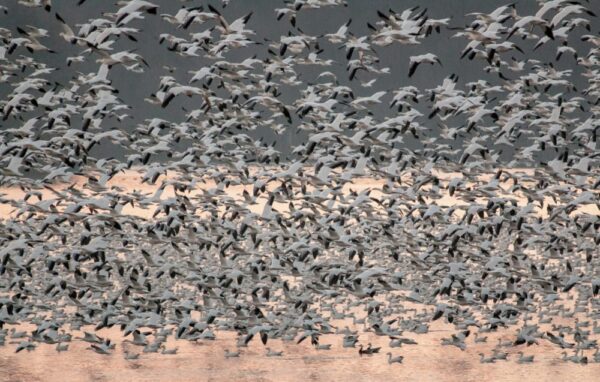 While the exact timing varies due to weather conditions, late February to early March is typically the peak time to see the incredible snow geese migration at Middle Creek Wildlife Management Area in Lancaster County.
On peak days, over 100,000 snow geese can be seen on the area's lake, and watching them take flight at sunrise is a truly awe-inspiring scene, even if you aren't a birder.
Find out everything you need to know to see the snow geese migration at Middle Creek and keep track of the daily counts from the PA Game Commission.
Visit the African American Museum in Philadelphia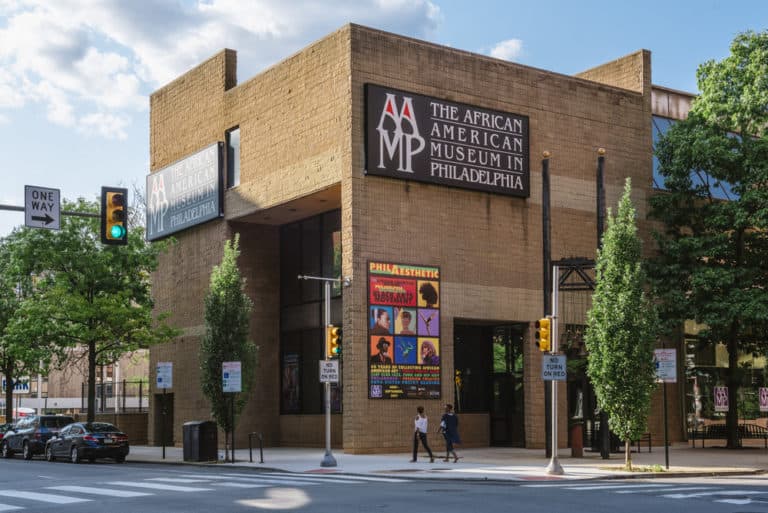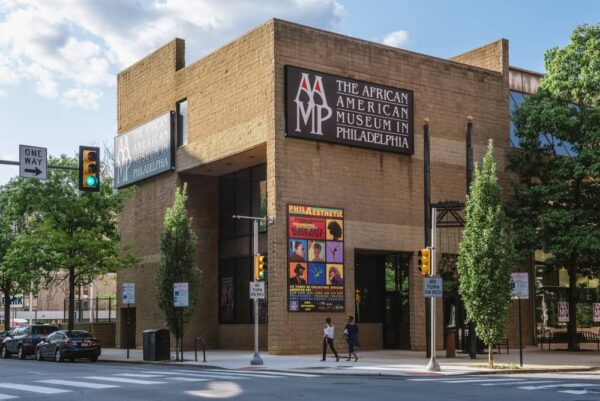 While the museum is open year-round, Black History Month is a perfect time to visit the fabulous African American Museum in Philadelphia.
The museum tells the story of African Americans from pre-Colonial times through to the present day, highlighting both well-known and little-known historical figures and events. While there is a focus on Philadelphia, the stories told here are also American stories that shaped the entire country.
Find out more about visiting on the museum's website.
Catch a Hockey Game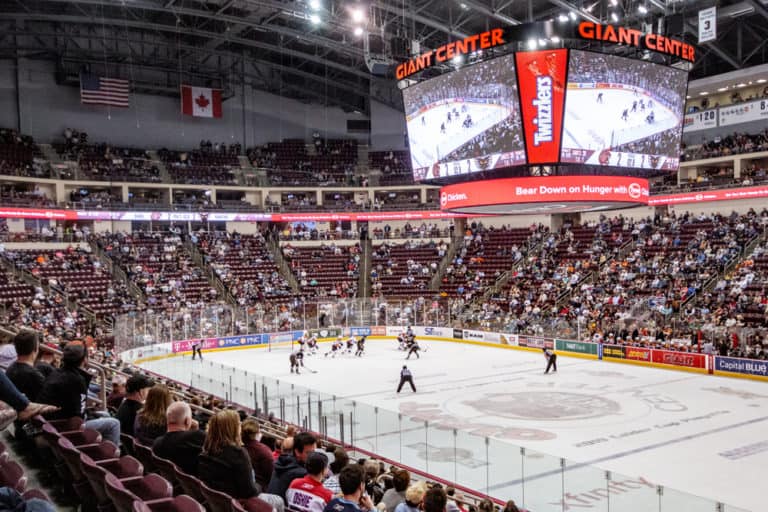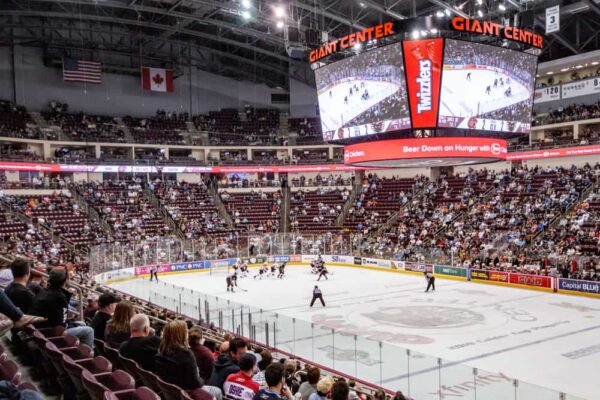 If you want to see live sports in PA this February, why not catch a professional hockey game? Teams can be found throughout the state, including the NHL's Pittsburgh Penguins and Philadelphia Flyers.
However, you can also catch some action outside of the big cities with minor league hockey teams like the Hershey Bears, the Lehigh Valley Phantoms, Wilkes-Barre/Scranton Penguins, the Erie Otters, and the Reading Royals.
Whichever team you pick, you're sure to have a great time experiencing this exciting winter sport.
Looking for other things to do in Pennsylvania? Check out our list of things to do in January and our top picks for things to do in PA in March.
Do you know of a great event happening in Pennsylvania in February? Let us know in the comments section below!
Do you have an upcoming event that you would like to promote in a future monthly edition? Click here for more information and to submit your event.