Disclosure: This article may contain affiliate links. We will make a small commission from these links if you order something at no additional cost to you.
I've tried many different varieties of pizza in my life including New York pizza, Chicago deep dish, Old Forge pizza, Ohio Valley Pizza in Pittsburgh, and even real Italian pizza in Italy. However, until recently, there was a PA variety that I had never tried: Altoona-Style Pizza.
Altoona-Style Pizza, also known as Altoona Hotel Pizza or Altoona Sicilian Pizza, is a style that even a lot of residents of Blair County have never heard of. However, I assure you that it is a real style that can be found at several different restaurants throughout the city of Altoona.
Altoona-Style Pizza got its start at the Altoona Hotel in the 1960s or 1970s. The hotel, which in its later years was just a restaurant, burned down in January 2013, but, prior to that, one of their most popular menu items was their unique style of pizza.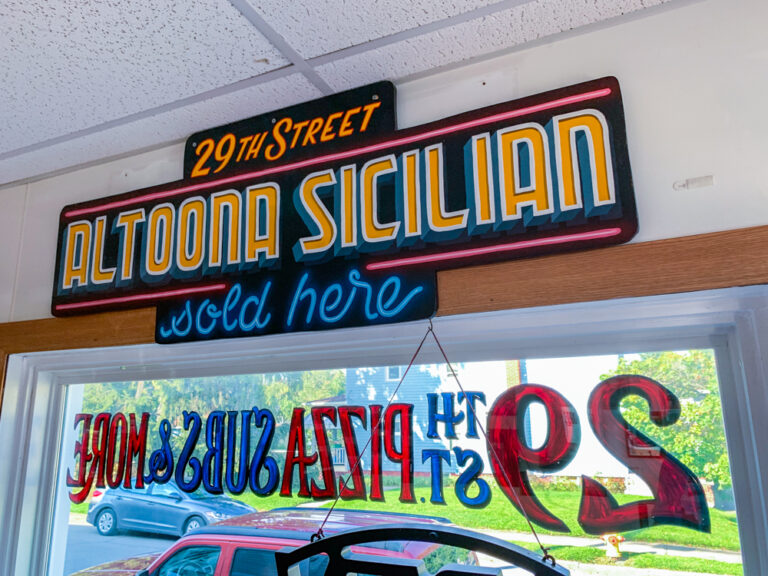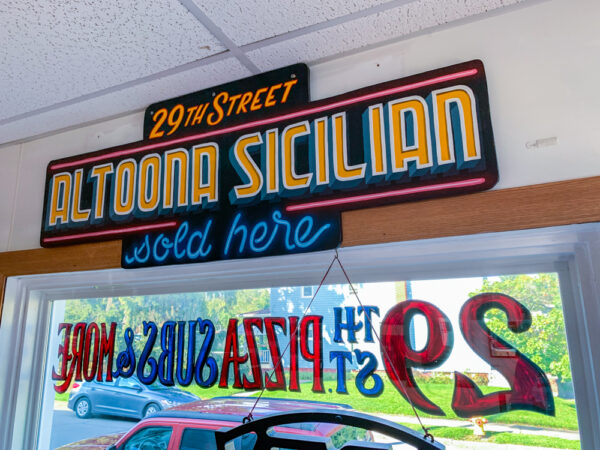 After the hotel burned down, several restaurants around Altoona picked up the item, including 29th Street Pizza, Subs, and More, where I grabbed a few slices.
Altoona-Style Pizza is a Sicilian-style pizza (though they might be offended to hear that). The pizza is cooked on a Sicilian pizza dough, which makes it thicker than many other types of pizza that you'll find in the area.
The pizza is topped with tomato sauce, green bell peppers, peppercorn salami, and, most controversial, yellow American cheese. The yellow American cheese now typically replaces Velveeta cheese, which was the original cheese of choice.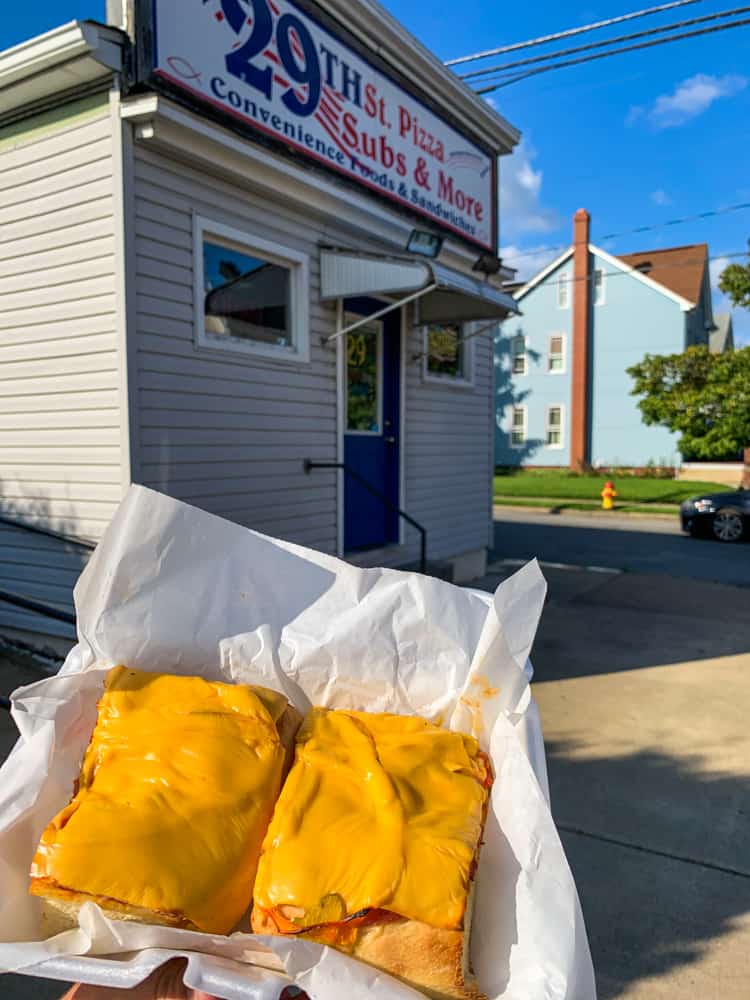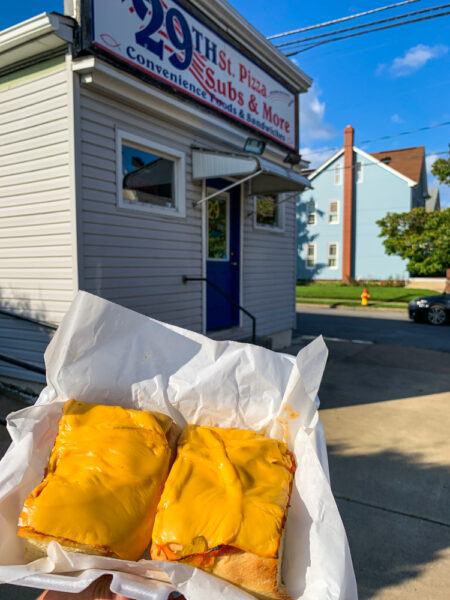 While I'll admit that I was initially put off by the strange look of the pizza, I decided to give it a try on a recent visit to Altoona. After all, Old Forge Pizza is often maligned, but I quite enjoyed it.
While there are other places to get it, as I said, I went to 29th Street Pizza, Subs, and More. This pizza shop is located south of downtown Altoona in a residential area near Tuckahoe Park and the Baker Mansion Museum.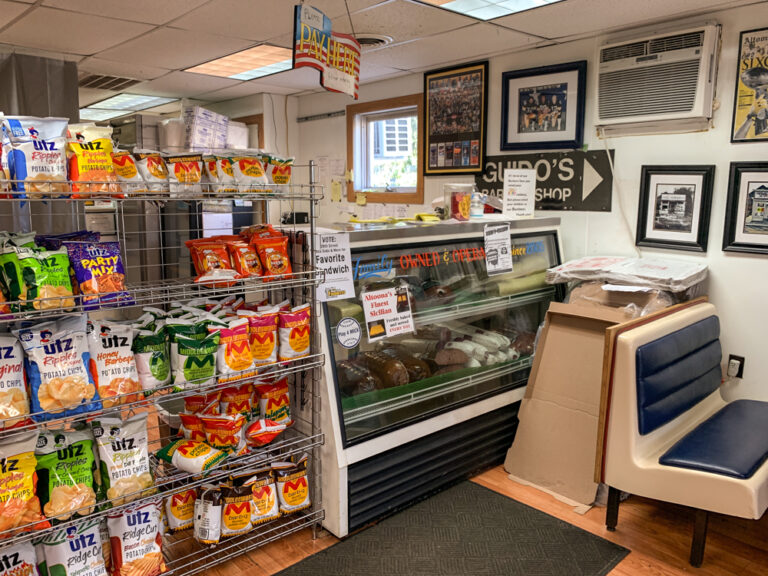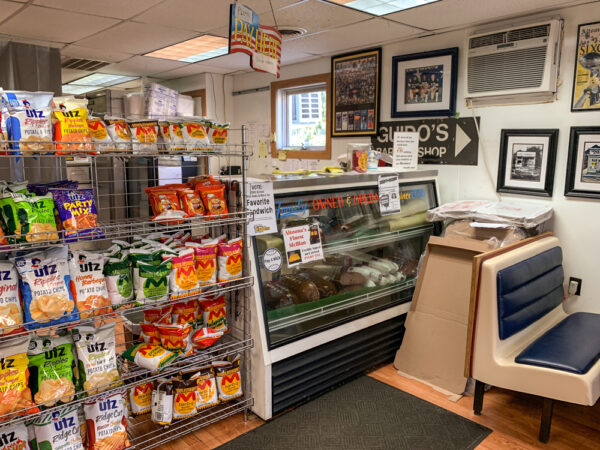 Other than it being obviously located in an old house, there is nothing to really distinguish it from the dozens of other local pizza shops from the outside. In fact, even walking inside, there's not much to note, aside from the historic photos and the large sign that reads "Altoona Sicilian Sold Here".
Since you can get the Altoona Sicilian, as the menu calls it, by the cut (what they call a slice), I opted to get two cuts to go ($2.50 a cut as of September 2021). The cuts are served either hot or cold, and I opted to get both of mine hot. You could also get an entire pie if you wanted.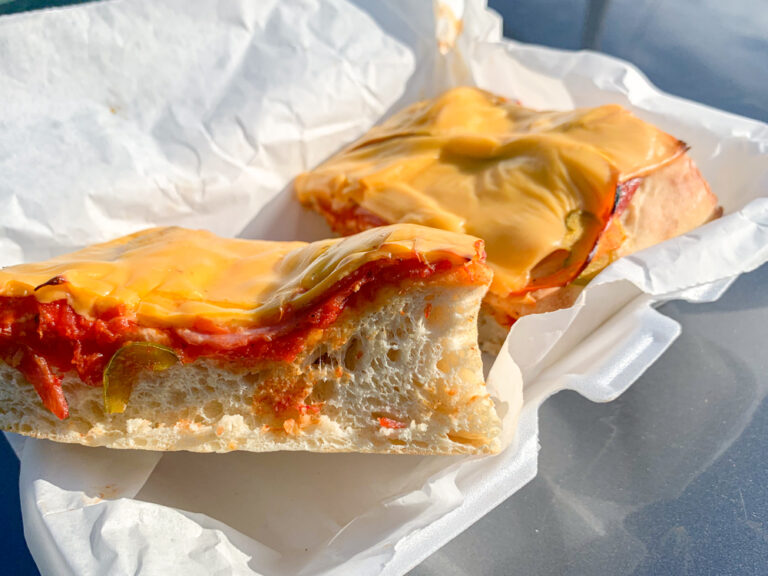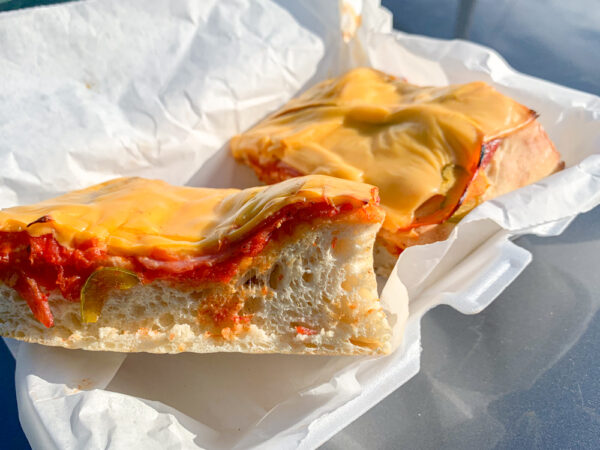 The first thing that jumps out to you when you see the pizza is that it is cut into squares instead of triangles. I'm honestly not sure why that is, but it adds to the uniqueness of the pizza.
Before biting into the pizza, I was struck at the thickness of the crust. It actually reminded me a bit of the type of bread that you'd find on an artisan sandwich, which should give you an idea of the size of the cut.
I had in my head what I thought a pizza comprised of thick bread, tomato sauce, salami, bell peppers, and American cheese would taste like, and I'm betting that you can also probably imagine it as well.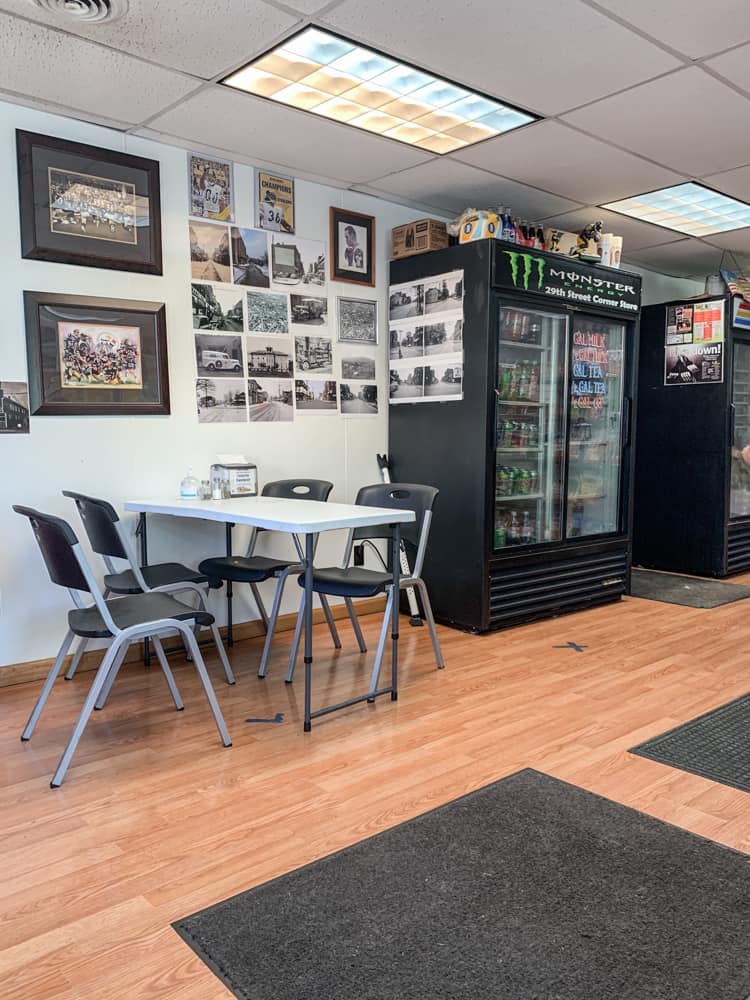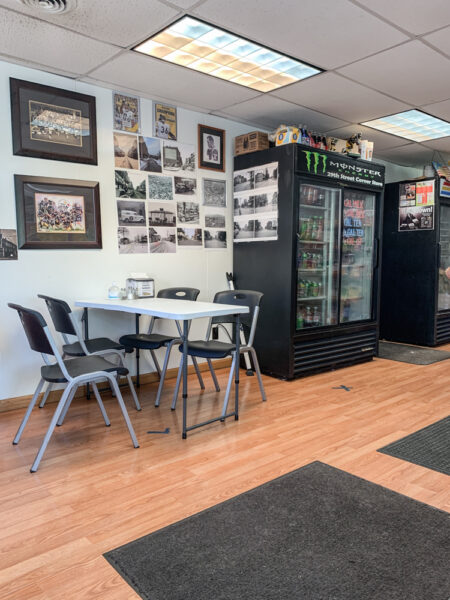 And, if I'm being honest, it tasted exactly how I expected it to taste.
However, while the overall taste didn't surprise me, I was able to tell that the bread and sauce used on the Altoona-Style Pizza were quite good. It might taste a bit like something your mom threw together with what she had in the refrigerator when you were a kid, but there was clearly care in picking high-quality ingredients.
Ultimately, I wasn't really a fan of Altoona-Style Pizza, though I think that's mostly because I don't particularly care for cooked green peppers and American cheese. I think that if you read my description and thought that it sounded good, you would probably like it as the ingredients used are top quality.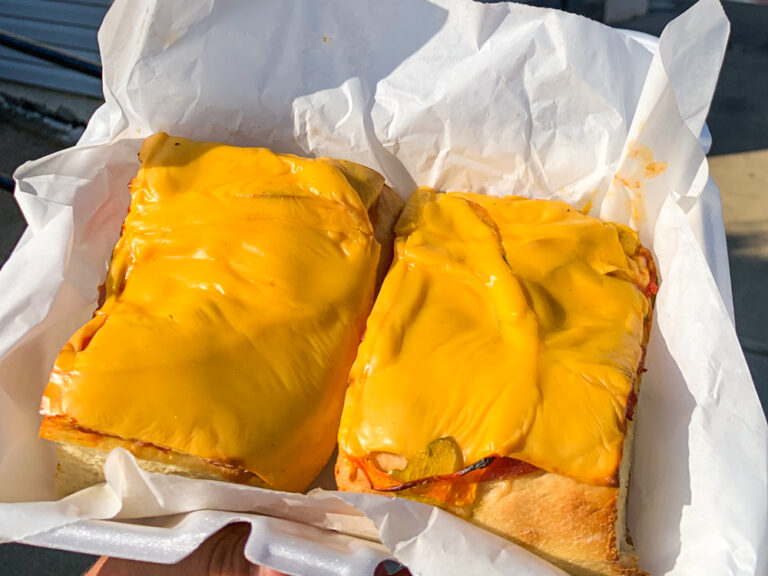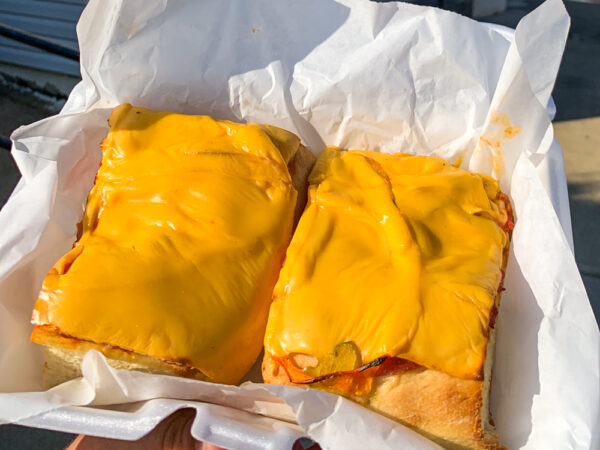 The next time I'm in Altoona, I doubt I'll be checking out another restaurant to try their take on Altoona Hotel's pizza, but I just might check out 29th Street Pizza, Subs, and More to try something else on their menu.
Have you ever had Altoona-Style Pizza? Is it something that you would try? Let me know in the comments below.
Looking for more places to visit nearby? Check out the best breweries in Altoona, the Railroaders' Memorial Museum, Chimney Bluff, and the limestone kilns at Canoe Creek State Park.
You can also check out Pizzeria Beddia in Philly which was once named the Best Pizza in the US.