Disclosure: This article may contain affiliate links. We will make a small commission from these links if you order something at no additional cost to you.
When you think of the Harrisburg area, it's likely that destinations like the
State Capitol
and Hersheypark come to mind. However, there are also many great opportunities for outdoor recreation and hiking near Harrisburg, PA.
From great vistas to incredible spots for inspiring botanists and peaceful trails, there's a bit of something for everyone.
Recently, I had a chance to go out and visit a few of my old favorites as well as a few new outdoor spots around the city. Check out our video of the best outdoor spaces and parks near Harrisburg or scroll down to read even more about these great destinations.
City Island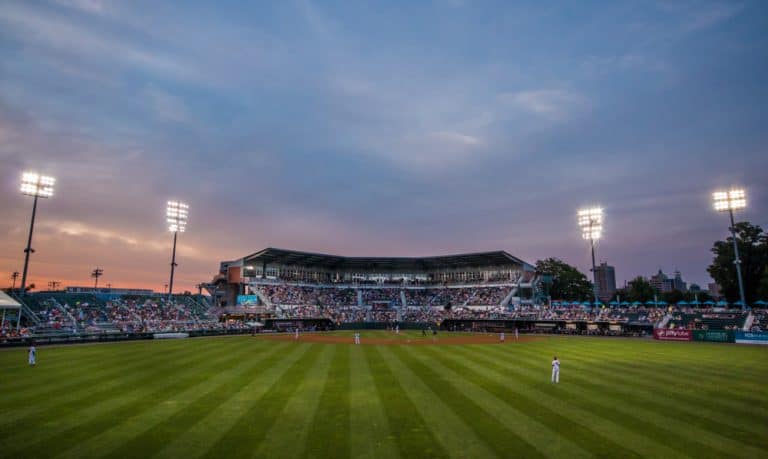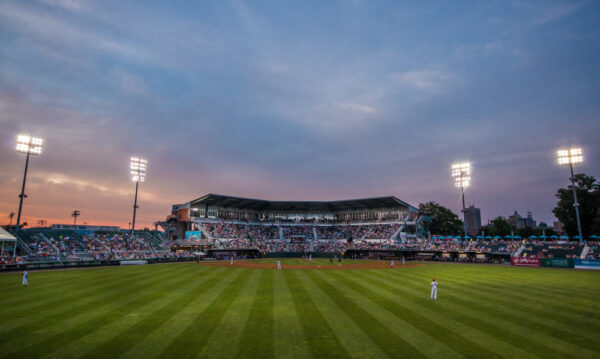 Located in the middle of the Susquehanna River, City Island is a great place to spend a few hours outdoors. The island is the home to one of Harrisburg's professional sports teams: the Harrisburg Senators (AA Affiliate of the Washington Nationals).
In addition to professional sports, visitors can play mini golf, hop aboard a small train, see the river from the Pride of the Susquehanna Riverboat, and much more.
City Island is connected to the downtown area by two bridges, one of which is only for pedestrians and those on bicycles.
Riverfront Park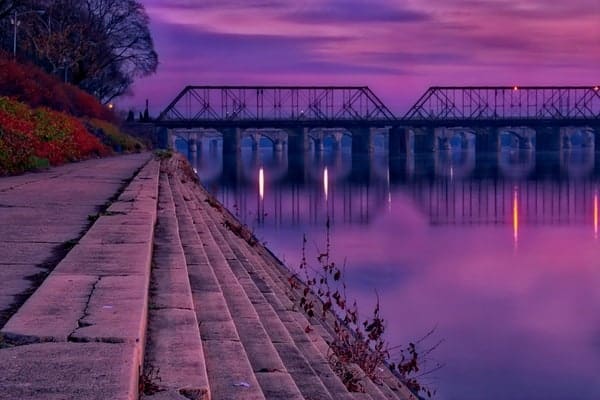 Riverfront Park is sandwiched between the Susquehanna River and Front Street and runs four miles along the river. This is a popular spot for running, biking, or simply a quiet stroll along this beautiful river.
Riverfront Park is also a fantastic place to watch the sunset over the Susquehanna and a great place for photos in Harrisburg.
Negley Park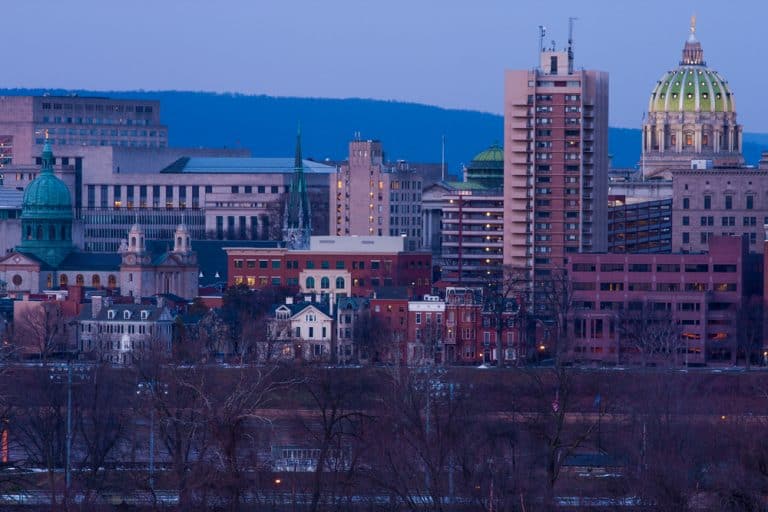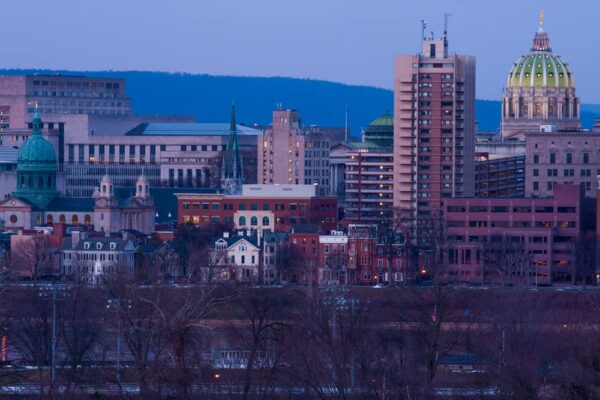 There's nowhere better to view the Harrisburg skyline than from Negley Park. Located on a bluff on the western banks for the Susquehanna River, this park offers a commanding view of the city's skyline and the river below.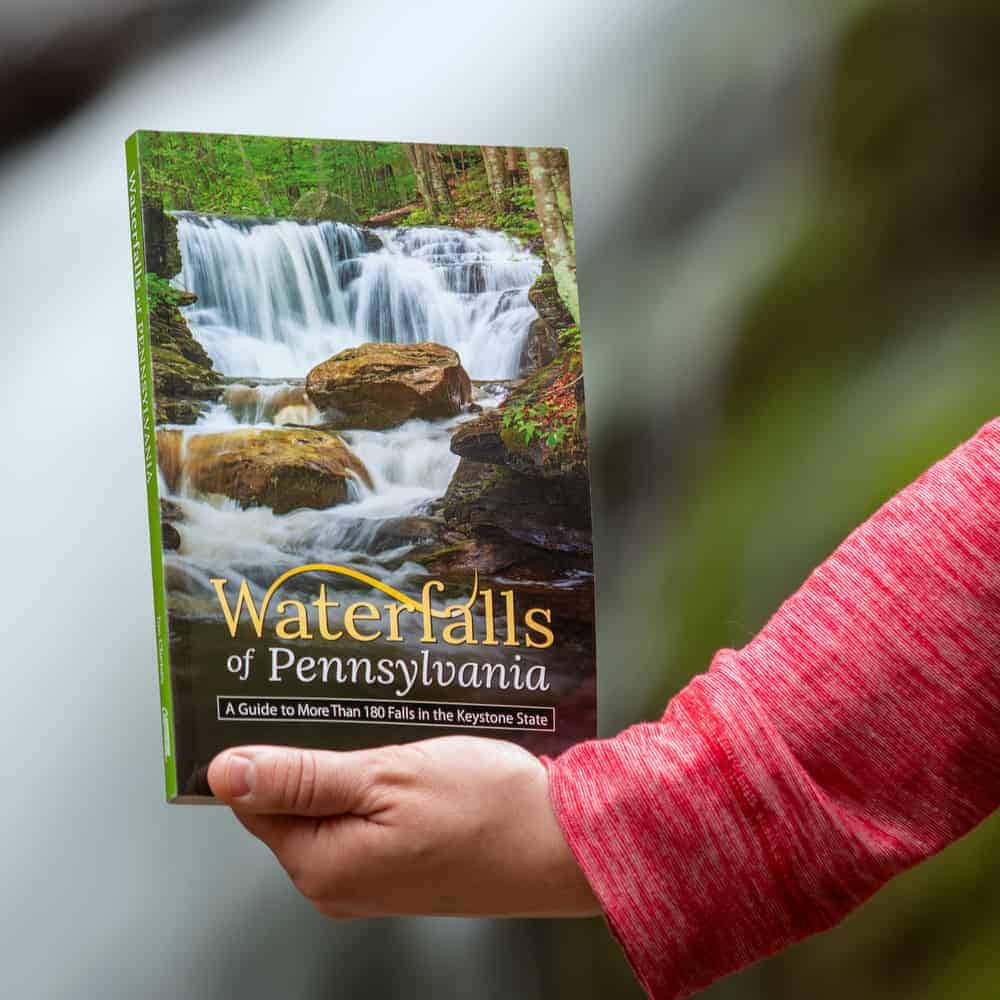 "Waterfalls of Pennsylvania" by Jim Cheney
If you love PA waterfalls, you won't want to miss this waterfall book from Jim Cheney, author of Uncovering PA, featuring more than 180 great waterfalls. Order it now on Bookshop.org or Amazon.
If you are looking for the best place to see fireworks in Harrisburg, Negley Park is also a great choice.
For those looking for a bit of relaxation, the park is also home to a playground, tennis courts, and a basketball court.
Italian Lake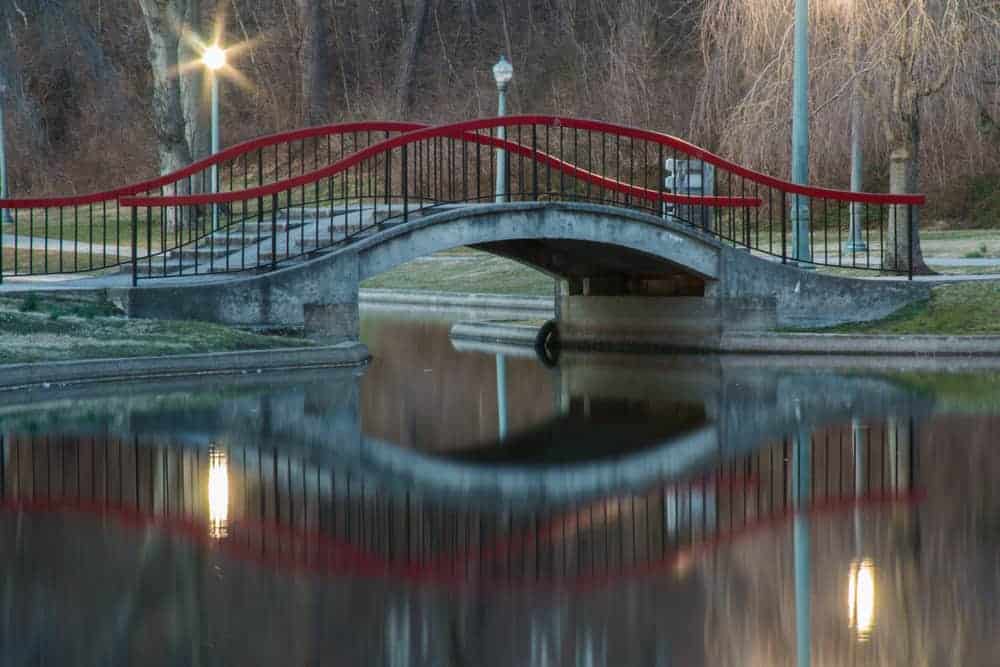 Italian Lake is a public park located in Uptown Harrisburg. This grand park features a beautiful man-made lake and is home to fountains, a beautiful Japanese-style bridge, formal gardens, and antique streetlights.
Visitors come to walk the lake, see the ducks, geese, and swans that swim in the waters, and, during the summer, listen to frequent live music.
If you are looking for a peaceful place to go for a walk in Harrisburg, Italian Lake is a great choice.
Wildwood Park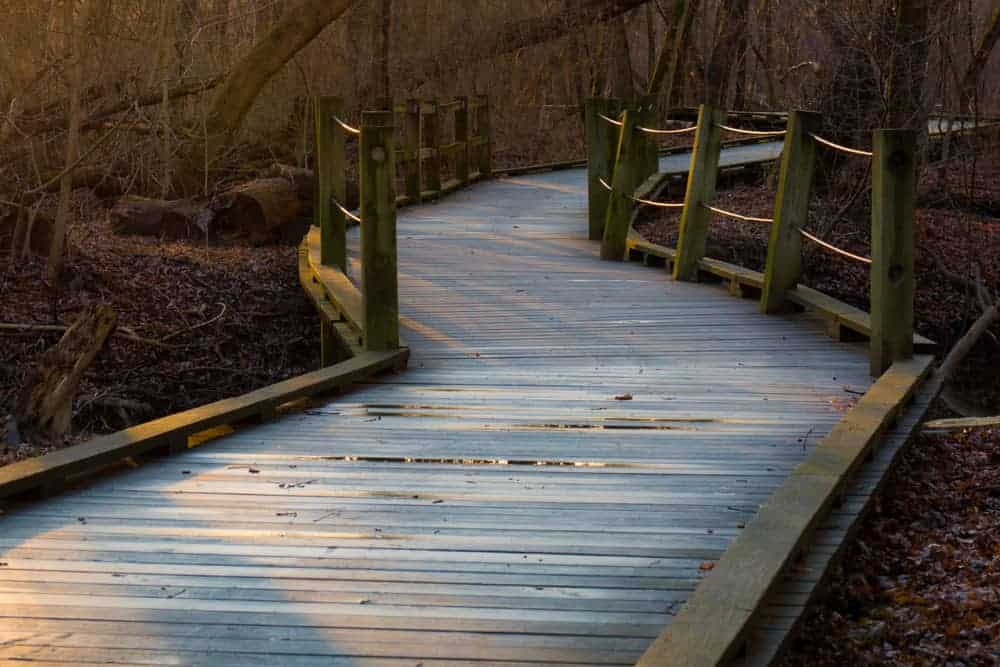 Wildwood Park is a 210-acre park located in northern Harrisburg.
The park consists of woodland trails that surround a shallow, 90-acre lake. Wildwood is a perfect spot for those looking for a nice hike through the woods but without overly difficult trails. The park's 6 miles of trails ring the lake and include 1.5 miles of boardwalk that are popular with birders.
While in the park, don't miss the remains of the Pennsylvania Main Line Canal, which once connected Harrisburg to Pittsburgh.
The Greenbelt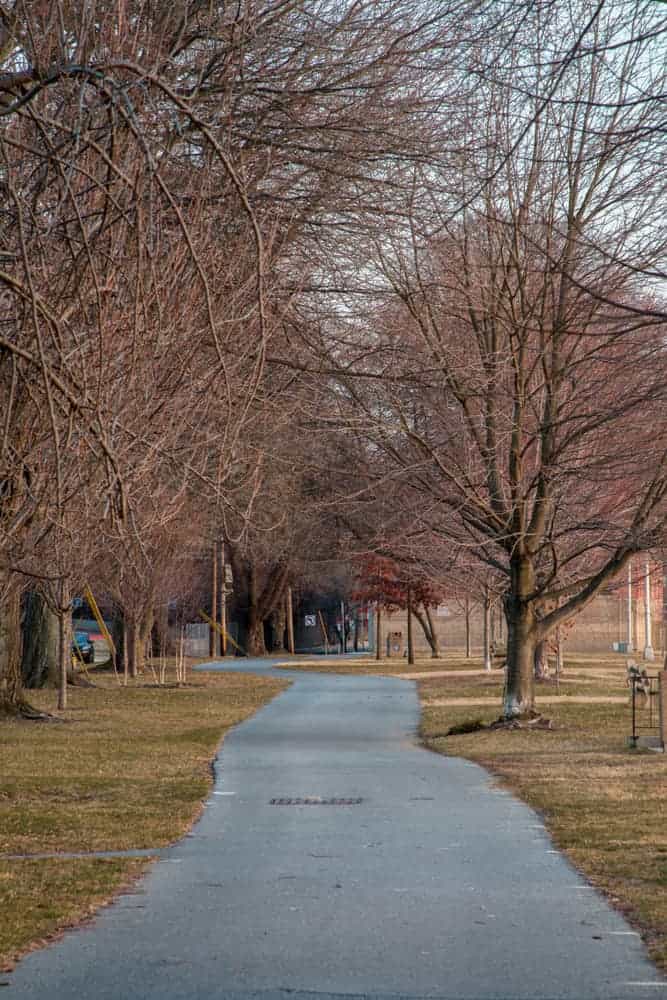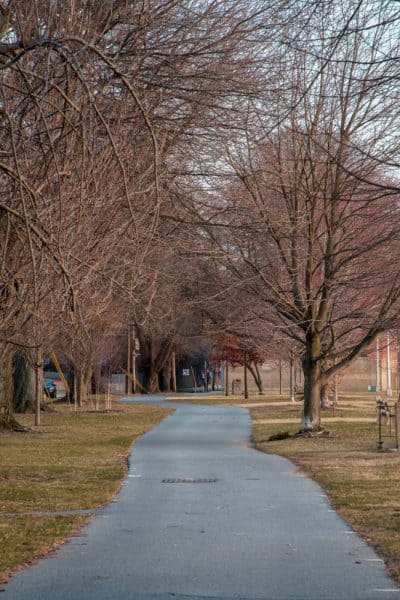 The Capital Area Greenbelt is a connected series of paved walking and biking trails that ring the city of Harrisburg. The 20-mile-long Greenbelt takes you through some of the most beautifully scenic areas of the city and passes through Riverfront Park, Wildwood Park, and near Italian Lake.
While it's popular to walk sections of this trail, the Greenbelt is also one of the best places to bike in Harrisburg.
Fort Hunter Park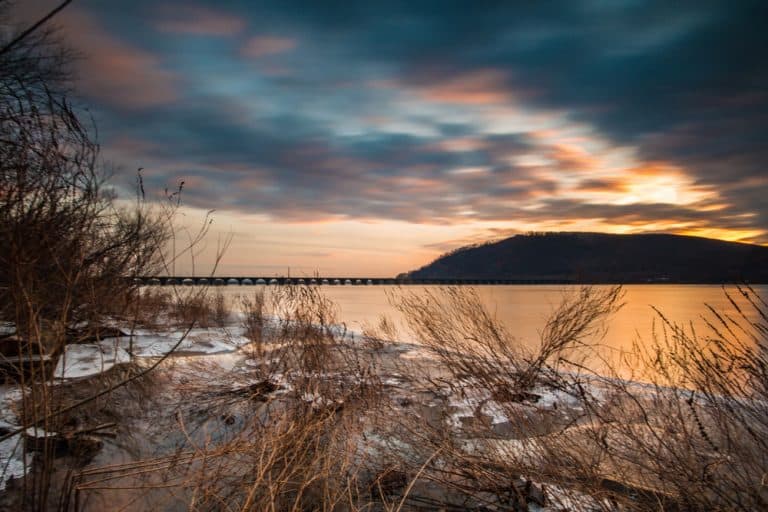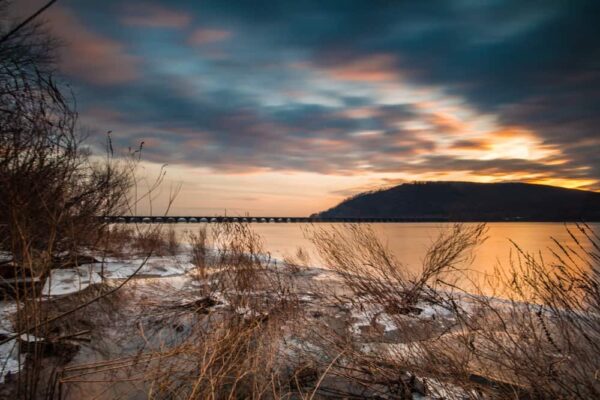 Located along the banks of the Susquehanna River north of the city, Fort Hunter Park is a great place for those that want to experience history while enjoying the outdoors. In addition to fantastic views of the river and the Rockville Bridge (the longest stone masonry arch railroad viaduct in the world), there's a lot of great history in the park.
That's because Fort Hunter Park is centered around Fort Hunter Mansion, an 18th century home that is open throughout the year for tours. The park is home to a number of other historic structures including Everhart Covered Bridge, the closest covered bridge to Harrisburg.
If you're looking for even more, the nearby Fort Hunter Conservancy offers more phenomenal views and hiking near Harrisburg.
Hoverter and Sholl Box Huckleberry Natural Area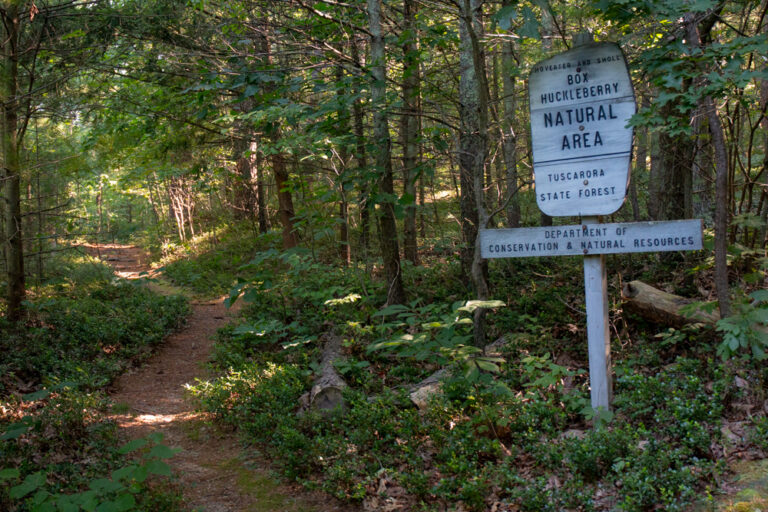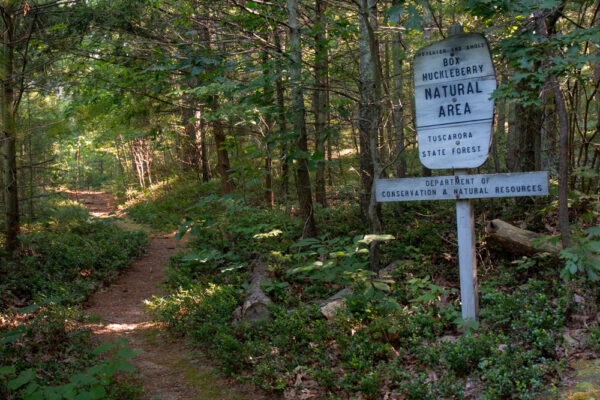 Located in Perry County about 30 minutes north of downtown Harrisburg you'll find the Hoverter and Sholl Box Huckleberry Natural Area.
This 10-acre spot isn't large and only has a single 0.4-mile trail. However, what makes it special is that it's home to one of the oldest plants in the United States.
Covering the ground throughout most of this area is a single box huckleberry plant that is estimated to be 1,300 years old. While it looks like a normal plant, if you know what you are looking at, it's truly remarkable to see in person.
Boyd Big Tree Preserve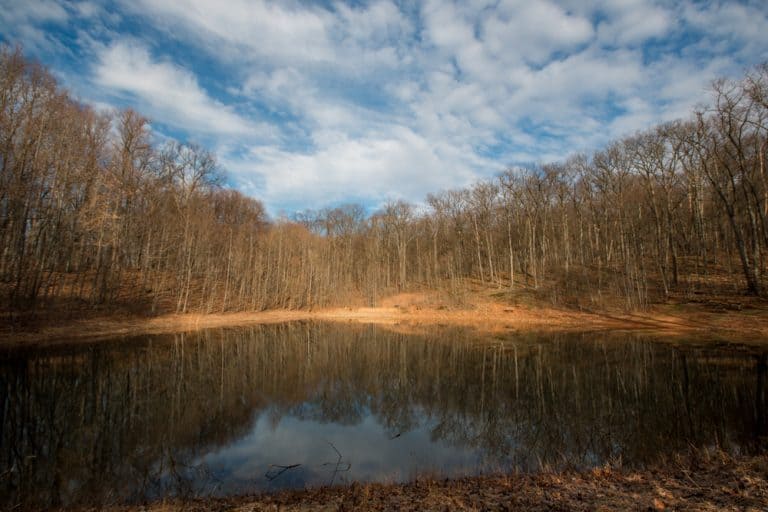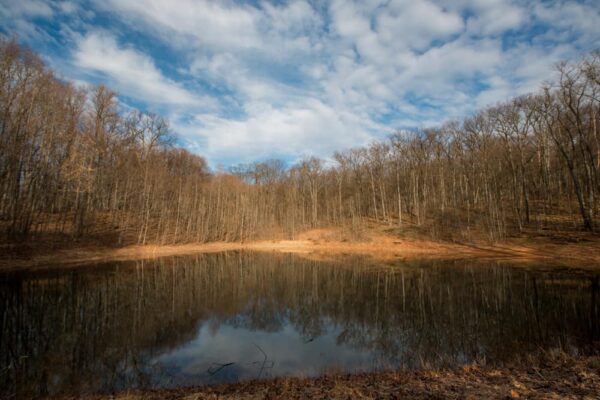 While there are several state parks near Harrisburg, none are closer to the city than Boyd Big Tree Preserve. At over 1,000 acres, there are many miles of hiking trails that are fun to explore.
While the park lacks notable features like a large lake, vistas, or waterfalls, there is a small pond that is tucked away in the woods. This is an incredibly beautiful spot to relax after hiking the many beautiful trails here.
Detweiler Park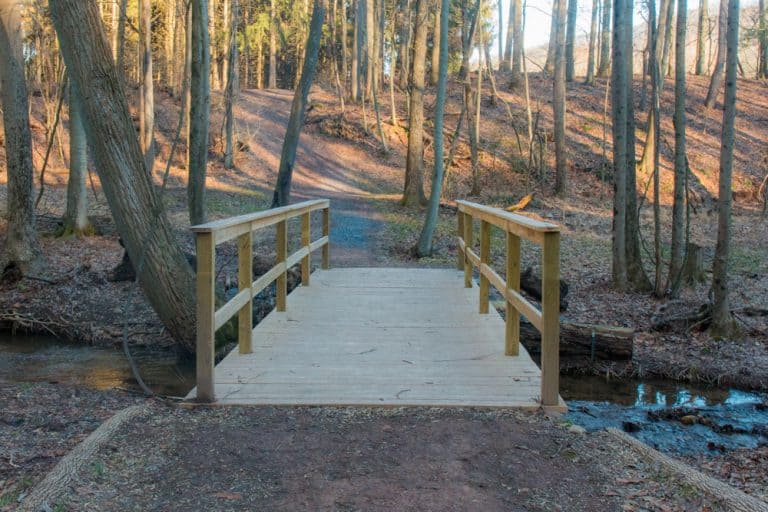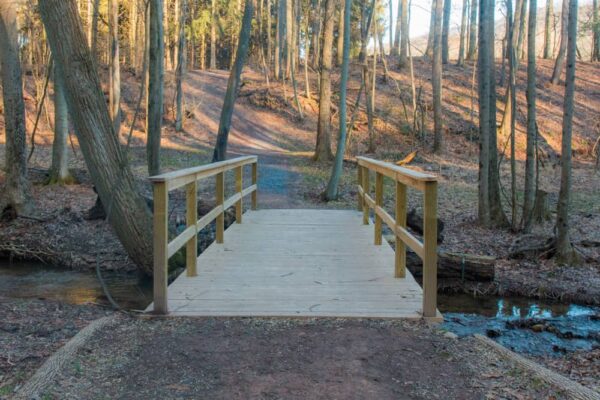 Detweiler Park opened to the public in June 2017 and is the largest county park in Dauphin County. This 400-acre park was once a private estate before being opened for the public enjoyment.
Those looking for peaceful hiking trails near Harrisburg will enjoy the park's beautiful forest and the seven miles of trails that pass through a variety of habitats.
Appalachian Trail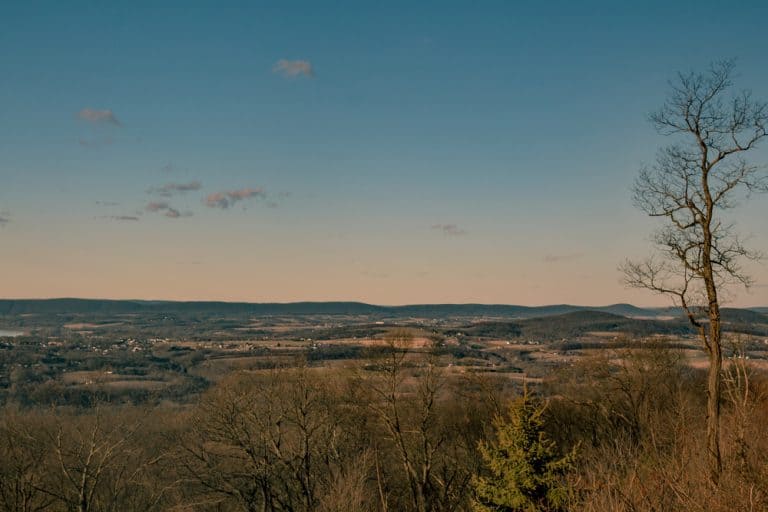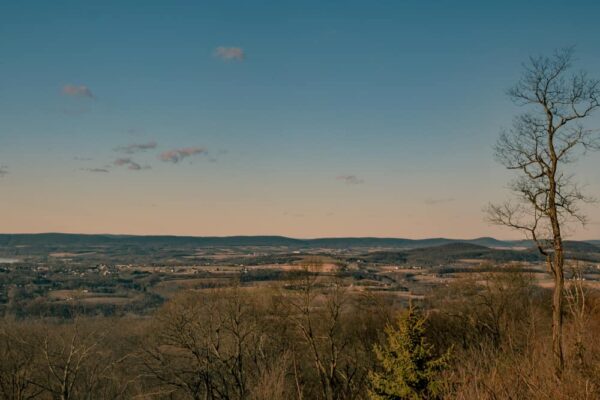 The Appalachian Trail passes just north of Harrisburg near the halfway point of its journey from Georgia to Maine. There are three main access areas near the city which offer nearly endless possibilities for hiking near Harrisburg, PA.
Highlights of this area include Hawk Rock, the Susquehanna River, and views from atop Peters Mountain. While much of the hiking on the Appalachian Trail near Harrisburg is steep, parking at the Peters Mountain access area puts hikers at the top of the ridge, offering miles of great hiking in either direction.
Do you have a favorite place to go hiking in Harrisburg, PA that we didn't include? Let us know in the comments below.
Looking for even more? Check out our favorite free things to do near Harrisburg, PA, Memorial Lake State Park, and Swatara State Park.
See map for other area attractions.