Disclosure: This article may contain affiliate links. We will make a small commission from these links if you order something at no additional cost to you.
The area around Pennsylvania's capital city is one of the state's most visited regions. With fun things to do in Hershey, Harrisburg, York, and Carlisle, just to name a few, you won't be at a loss for places to visit.
However, if your wallet is in need of a break, there are also a lot of great free things to do in Harrisburg, PA, and the surrounding area.
To help you plan your adventures, I've put together more than 40 things to do in the Harrisburg area that are completely free.
Check out this list below, and if you are looking for even more free things to do, don't miss our lists of free things to do in Lancaster, Philadelphia, and Pittsburgh.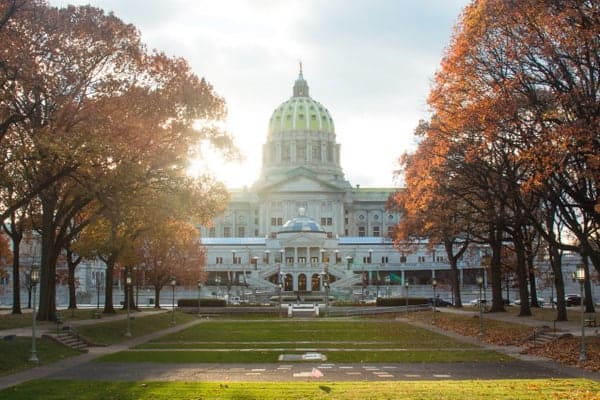 Tours of the Pennsylvania Capitol – The Pennsylvania Capitol in Harrisburg might be the most beautiful state capitol in the country. Tours of this building are offered throughout the week and showcase the building's history and beauty. You might even get to see your state representatives in action.
Hershey's Chocolate Tour – The Hershey's Chocolate Tour at Hershey's Chocolate World is the closest thing to a factory tour that Hershey's offers. While it's more geared toward kids with its catchy songs and animatronic creatures, it's still an interesting tour for the whole family. At the end, you even get a free piece of chocolate. This is definitely one of the best free things to do in Hershey, PA.
Tour the Pennsylvania Governor's Residence – Tours of the Governor's Residence in Harrisburg are offered on Tuesdays and Thursdays from April-June and in September and October. These free guided tours offer visitors the chance to see inside the residence and to learn about the home's history and past governors of Pennsylvania. The home is also open for self-guided tours in December.
Boyd Big Tree Preserve – Boyd Big Tree Preserve is a roughly 1,000-acre state park a few miles north of downtown Harrisburg. The park is known for its large trees and beautiful wildflowers. While it doesn't have the grand vistas or other notable features like some state parks, it's a great hiking destination near the city.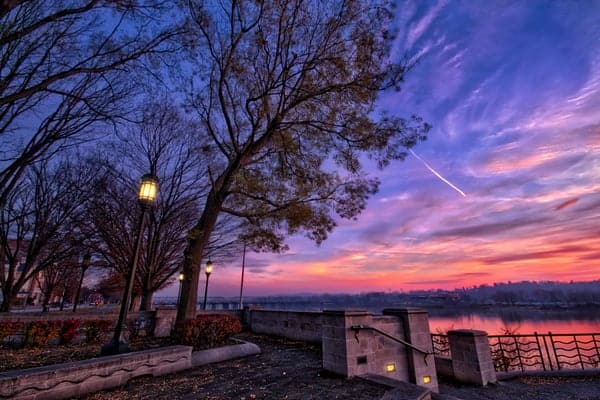 Riverfront Park – Harrisburg's Riverfront Park runs four miles through the city adjacent to the Susquehanna River. The park is quite narrow but features paths perfect for biking, jogging, or a nice stroll along the riverfront past many outdoor art pieces. It's also a great place to enjoy the sunset over the Susquehanna.
Perry County Council of the Arts Gallery – The Perry County Council for the Arts is located on the Square in Newport, PA, and showcases the work of more than 150 regional artists. In addition to its normal gallery of local art, the PCCA also features a gallery that highlights various exhibitions throughout the year.
Weightlifting Hall of Fame – The Weightlifting Hall of Fame is located south of Harrisburg near York. Located at the home of York Barbell, this 8,000-square-foot museum highlights the history of weightlifting from its earliest inception and through its many forms.
Adams-Ricci Community Park – Adams-Ricci Community Park is one of the best local parks in the Harrisburg area and features one of Pennsylvania's best playgrounds for kids. Known as the Imagination Station, the park is filled with towers, swings, and bridges. The park also features tennis courts, horseshoe pits, and a nature trail.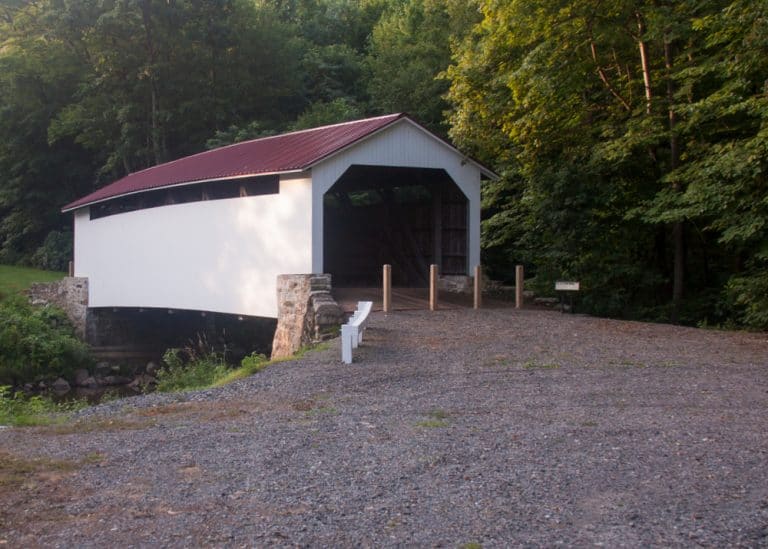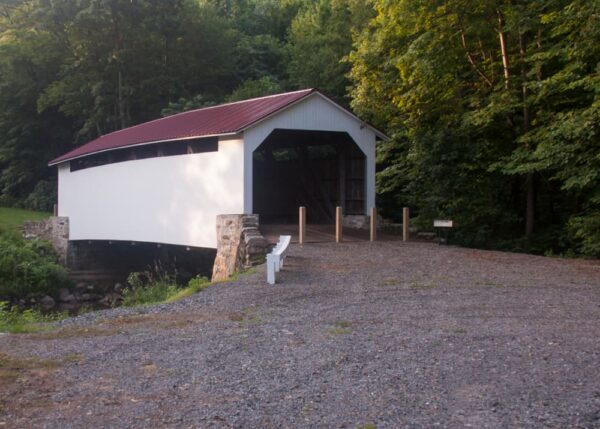 Dauphin County's Covered Bridges – There are two historic covered bridges located north of Harrisburg. Everhart Covered Bridge is located just a few miles north of downtown on the grounds of Fort Hunter Park. Henninger Farm Covered Bridge is located in the rural northern reaches of Dauphin County.
Old Cumberland County Courthouse – Built in 1846, the Old Cumberland County Courthouse in Carlisle is one of the oldest courthouses still in use in Pennsylvania. The original courtroom is open for visitors to check out when it's not being used for functions.
Midtown Scholar Bookstore – Midtown Scholar Bookstore in downtown Harrisburg is the largest used academic bookstore between Chicago and New York. Browse through their mammoth selection of books and enjoy one of the region's great literary stops.
Hike to White Rocks – Located near the Appalachian Trail, White Rocks is an exposed rock seam on a ridgeline near Boiling Springs, PA. These rocks are not only beautiful but are a lot of fun to explore They can be reached by a steep one-mile hike or from the Appalachian Trail.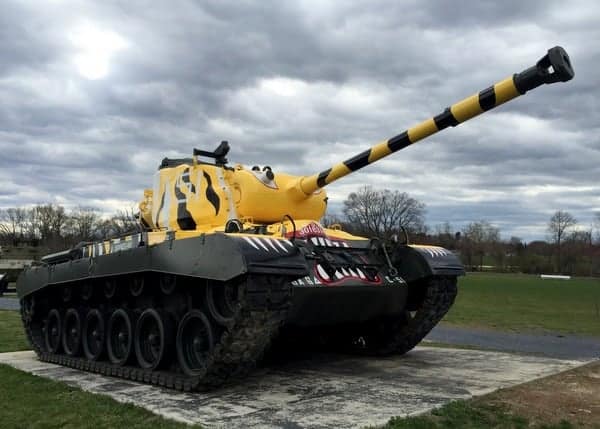 US Army Heritage Center – Explore the history of the United States Army at the Army Heritage Center in Carlisle. This museum is filled with tons of fun interactive elements, both inside and outside of the museum space. This is a great spot for history lovers of all ages.
Swatara State Park – Located north of downtown Harrisburg, Swatara State Park is one of the closest parks to the city. This state park is home to miles of great hiking and biking trails, which meander along Swatara Creek. Don't miss the fantastic Acriggs Falls and Bordner Cabin while visiting.
Harley Davidson Factory Tour – Take a free tour of York County's Harley Davidson plant. These tours last roughly an hour and offer visitors the chance to see how these iconic motorcycles are made. While there, make sure you also check out the free on-site museum.
Farmers Market in Hershey – The Farmers Market in Hershey is a fantastic market featuring two-dozen vendors from around the region. The market is held every Thursday afternoon from mid May through late October. In the evening, there is live, local music that is held on the market site.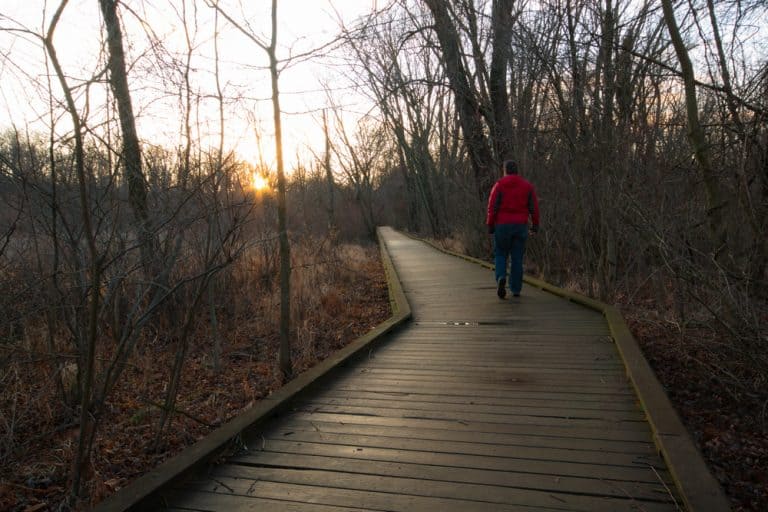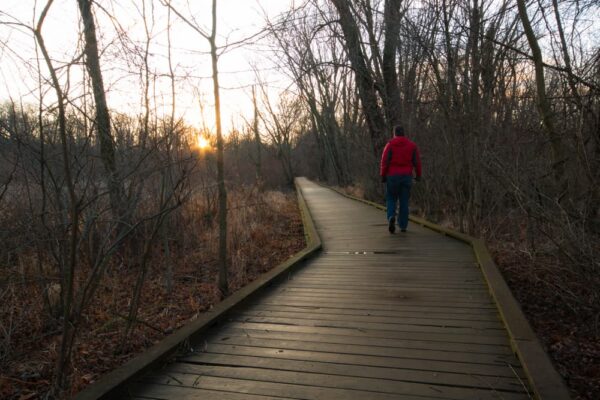 Wildwood Park – Harrisburg's Wildwood Park is a 200-acre park surrounding a lake. Visitors can hike around the lake, go birdwatching, or explore the park's nature center. While there, don't miss the fading remnants of the old Main Line Canal which once ran along the river.
Tours and Tastings at Midstate Distillery – Midstate Distillery is the first distillery in Harrisburg since prohibition and offers free tours of their facility on Saturday afternoons. After your tour, stick around for a free tasting of their delicious spirits.
Gifford Pinchot State Park – Gifford Pinchot State Park is one of the largest state parks in the region and offers many great activities for those looking for free things to do near Harrisburg, PA. Visitors can hike the park's 18 miles of trails, swim at the park's beach, or go fishing.
Negley Park – There might be no better view of the Harrisburg skyline than from Negley Park on the opposite shore of the Susquehanna River. Located on a bluff high above the river, Negley Park offers a commanding view of the city and the river valley. It's also a great spot to watch fireworks.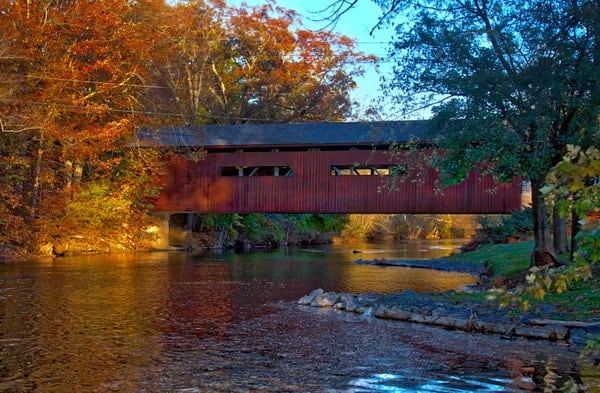 Cumberland County Covered Bridges – Cumberland County is home to two historic covered bridges that are a short distance south of downtown Harrisburg. Bowmansdale Covered Bridge crosses the Yellow Breeches on the campus of Messiah College. Ramp Covered Bridge is a bit further away near Shippensburg but is worth the drive if you love covered bridges.
Waggoner's Gap Hawk Watch – Bird watchers won't want to miss the great birding and views from Waggoner's Gap Hawk Watch. While the vista is accessible year-round, it's most popular in the fall during the annual raptor migration.
Galleries at the Millworks – The Millworks is a restaurant, brewery, and artists' studio in downtown Harrisburg. Visitors are welcome to come look around at the works of the 30+ artists who have studio space here. There's even a shop where you can buy some of their creations.
Italian Lake Park – Italian Lake Park in north Harrisburg is a great place for a stroll and often features free live music during the summer months. The park is home to a Japanese-style bridge, beautiful fountains, and antique street lights.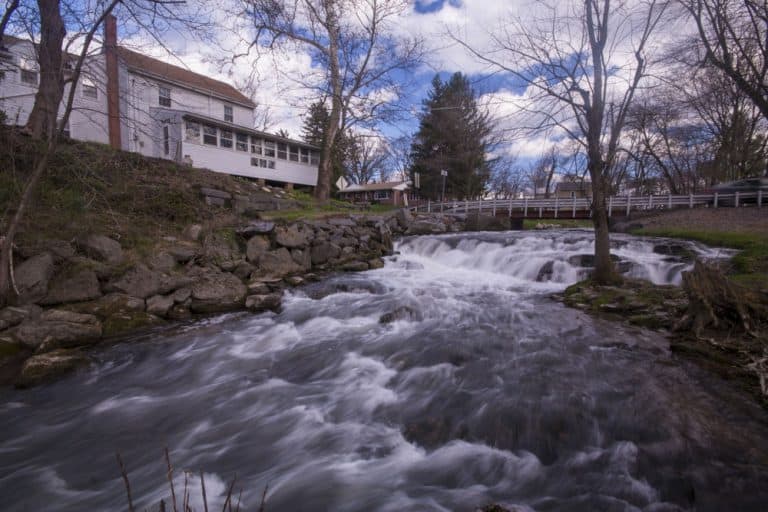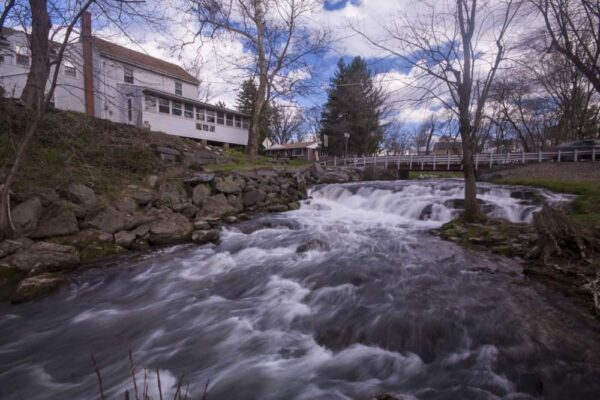 Letort Falls – Letort Falls is a small cascade in Letort Falls Park near Carlisle. While it's not large, it is the closest waterfall to downtown Harrisburg and is a great spot for trout fishing or to simply relax and enjoy the beauty of nature.
Rolls-Royce Foundation Museum – The Rolls-Royce Fountain Museum in Mechanicsburg features a collection of Rolls-Royce and Bentley cars dating back to the 1920s. While their collection is small compared to some museums, the chance to see these fantastic historic automobiles is definitely worth the cost of admission.
Fort Hunter Conservancy – Fort Hunter Conservancy is a piece of public land that abuts state game lands. There are several miles of hiking trails in this area, and a hike to the top of the hill offers an impressive view of downtown Harrisburg.
The Village Artisans Gallery and Studios – Located in Boiling Springs, the Village Artisans Gallery and Studios showcases the artistic talents of the Harrisburg area. The gallery features works in wood, glass, paintings, photography, and much more.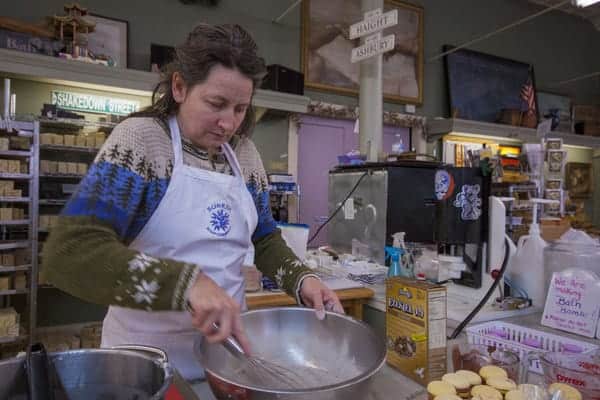 Demonstrations at Sunrise Soap Company – Sunrise Soap Company in downtown York offers demonstrations of their soap-making process to interested visitors during regular business hours. Stop by the learn the process of crafting high-quality soaps, and how they differ from mass-produced products.
Capital Area Greenbelt – The Capitol Area Greenbelt is a 20-mile trail that winds its way around downtown Harrisburg. Traveling mostly on dedicated biking and walking paths, a trip on the Greenbelt offers the chance to see both downtown Harrisburg and the beautiful natural scenery that surrounds it.
Rose Lehrman Arts Center – The Rose Lehrman Arts Center at Harrisburg Area Community College showcases the school's permanent art collection. In addition to its collection, the center hosts temporary exhibitions and artist lectures that are free to the public.
Landis House – The Landis House in Newport, PA, showcases the history of this beautiful home and the people that lived here. Explore the home's Germanic furnishings while also experiencing exhibitions related to local art and history.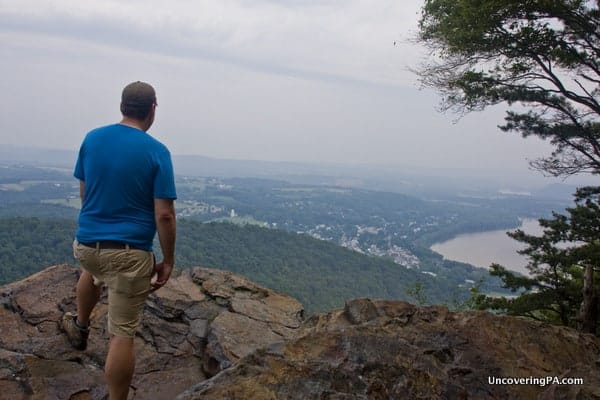 Hawk Rock Overlook – Hawk Rock Overlook is an impressive vista located on the Appalachian Trail in Duncannon, PA. This mile-long hike is somewhat challenging but doable for the entire family. From the vista, you can see the confluence of the Susquehanna and Juniata Rivers, as well as the community of Duncannon.
Molly Pitcher's Grave – During the Revolutionary War, Molly Pitcher gained prominence for her heroism during the Battle of Monmouth. Those wanting to pay their respects can visit her grave and a statue of her in Carlisle's Old Public Graveyard.
Historic Buildings in Mechanicsburg – Mechanicsburg, PA is home to five historic buildings that are open for free tours. The buildings include the old train station and the oldest building in the borough. They offer a great glimpse into 19th-century life in the region.
Brewery Tour at Appalachian Brewing Company – Appalachian Brewing Company is the oldest brewery in Harrisburg and has expanded to more than half a dozen locations around the area. At their original brewpub in the city, they offer free brewery tours every Saturday afternoon. These tours include free beer and soda samples.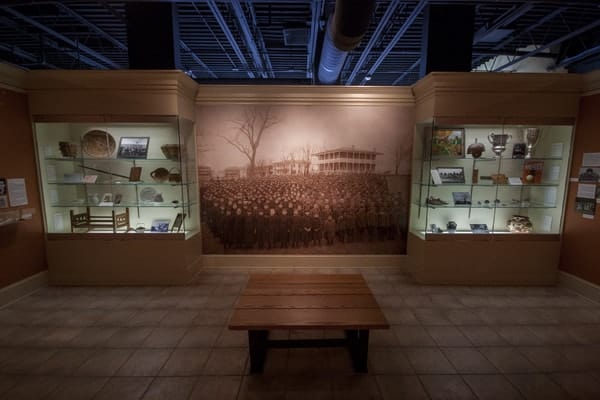 Cumberland County Historical Society Museum – The Cumberland County Historical Society Museum tells the story of this historic area and the people and industries that shaped it. Exploring this museum offers both residents and visitors a great look at how Cumberland County changed Pennsylvania and the world.
Hike in Stony Valley – Stony Valley is a large swath of public land that offers great hiking and many interesting features worth seeing. Highlights here include a fire tower, an abandoned village, and a rock field known as the Devil's Race Course.
Gravity Hill – Defy gravity at Gravity Hill near Lewisberry. This public road just off of I-83 features an optical illusion where it looks and feels as if your car is rolling uphill. While trying this phenomenon is a lot of fun, be careful as you are on a public road.
Trout Gallery – Trout Gallery is the art museum for Dickinson College in Carlisle. The museum showcases significant art pieces from all over the world. They also offer educational opportunities and host rotating exhibits that cover a variety of subjects.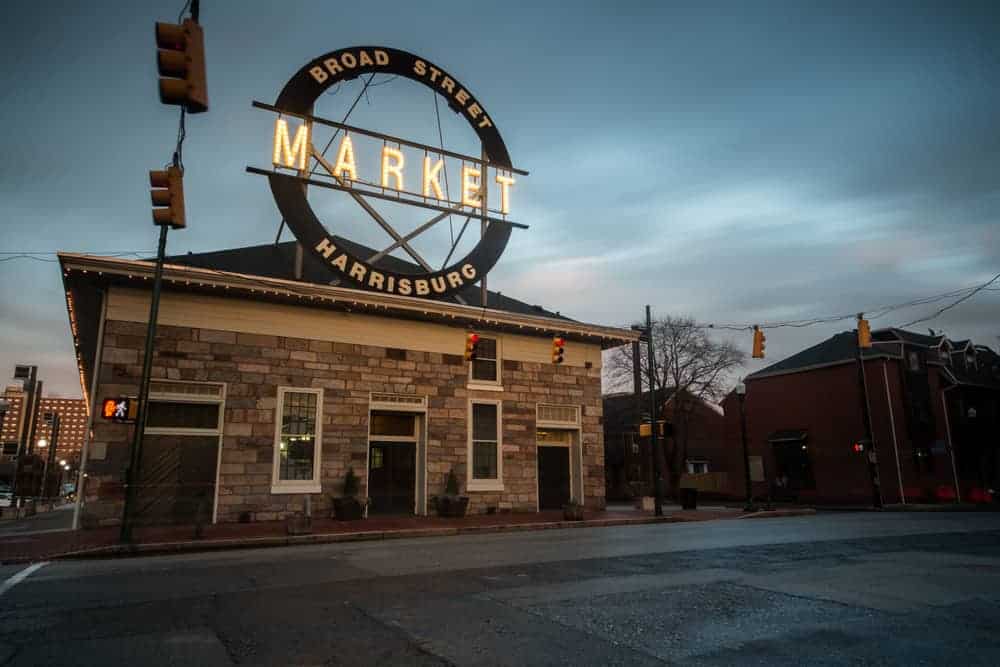 Broad Street Market – Harrisburg's Broad Street Market is one of several markets in PA that claim to be the country's oldest. However, whether that's true or not, it's still a fantastic place to visit to explore and to sample the deliciousness of the area.
Art Association of Harrisburg – The Art Association of Harrisburg showcases rotating exhibits from local artists and from around the world. This museum in downtown Harrisburg showcases both a standard gallery and a purchase gallery for those looking for new artwork for their home.
York Time Institute – The York Time Institute is a horology school where students learn how to make and repair watches and clocks. Visitors can tour the institute by appointment and see repairs of historical timepieces happening as you watch.
Do you know any other free things to do in Harrisburg, PA, or within about 30 minutes of the city? Let us know in the comments below.
Looking for even more things to do? Check out our full archives of things to do in and around Harrisburg. And, don't miss our lists of free things to do in Lancaster, Philadelphia, and Pittsburgh.
---
See map for other area attractions.
*May include affiliate links