Disclosure: This article may contain affiliate links. We will make a small commission from these links if you order something at no additional cost to you.
As the self-described "Sweetest Place on Earth," it should be no surprise that Hershey is also one of the best places to visit in Pennsylvania during the holiday season.
First opened in 2003, Hershey Sweet Lights is one of the most beautiful spots to enjoy Christmas in Hershey. This drive-through attraction is somewhat hidden behind the Hotel Hershey, though it can be briefly glimpsed from Hersheypark Drive if you are on your way to Christmas Candylane at the park or just driving through town.
Having often caught a quick glimpse of these holiday lights many times in the past, I decided to drive through Hershey Sweet Lights with my family shortly after Thanksgiving 2018.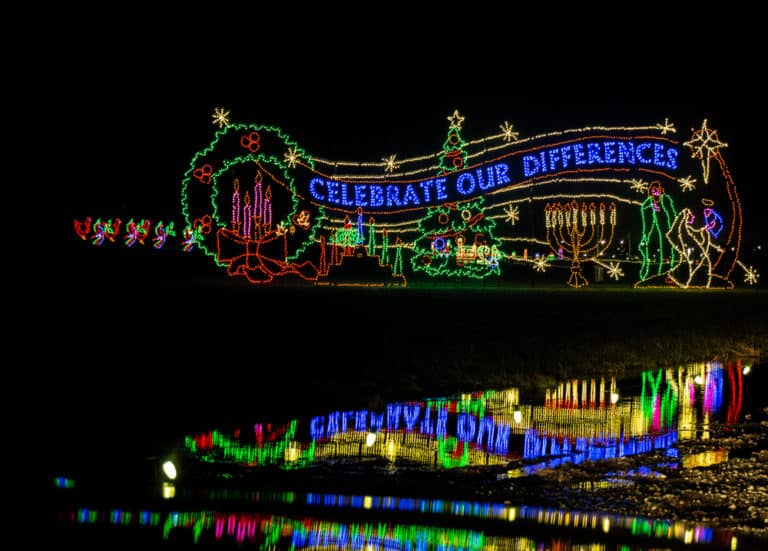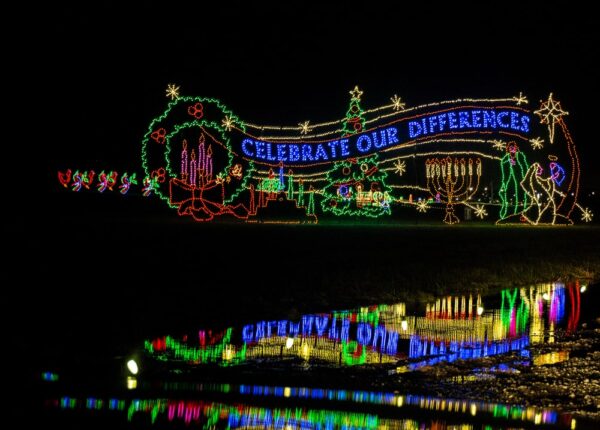 The entrance to Hershey Sweet Lights is located along Boat House Road (which you must access from Sand Beach Road as the road is closed at Route 39). After paying the per-car entrance fee, we started our drive through the lights.
Since we visited shortly after the 5pm opening time on a weekday, we didn't encounter much of a crowd. Even so, the pace probably proceeded a bit more slowly than we would have liked as we were at the mercy of the cars in front of us. However, this slower pace allowed us to see more of the lights and gave us a chance to fully relish the experience.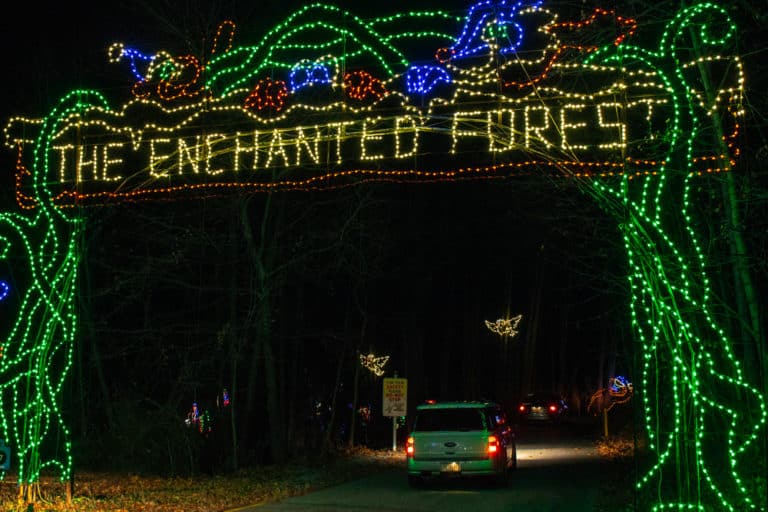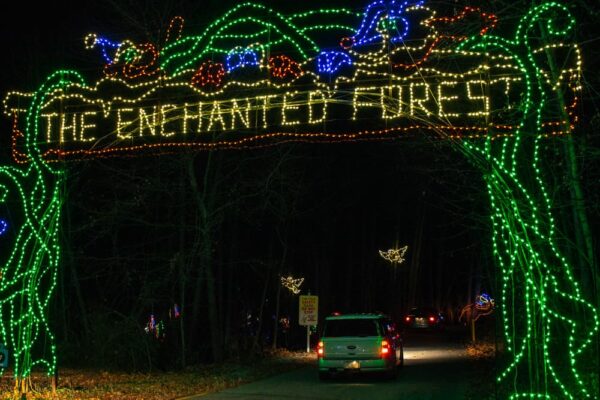 The entire Hershey Sweet Lights course is two miles in length and is said to have approximately 600 animated displays and 2 million lights! That makes this one of the largest displays of Christmas lights in PA!
The largest and most impressive of these displays are right at the beginning in a large field near the main entrance. The large displays here include whimsical versions of Hersheypark rides, odes to the holiday season, and an animated version of the 12 Days of Christmas.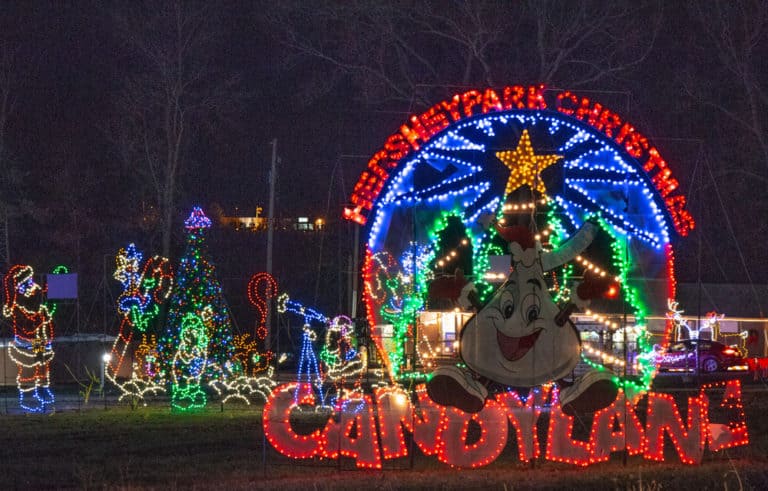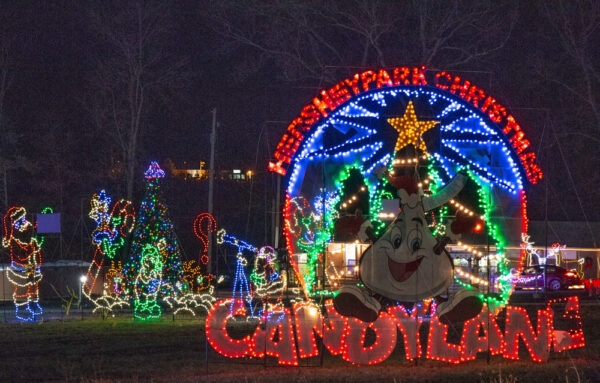 Once through the first area, traffic loops back around for a short distance before starting on a winding path through the woods behind the Hershey Hotel.
In this area, the displays tend to be smaller and closer to the road, and their location scattered through the forest does create a great scene. Large banners over the road showcase the themes of the lights, which include "The Enchanted Forest", "Victorian Village", and "Your Favorite Tales".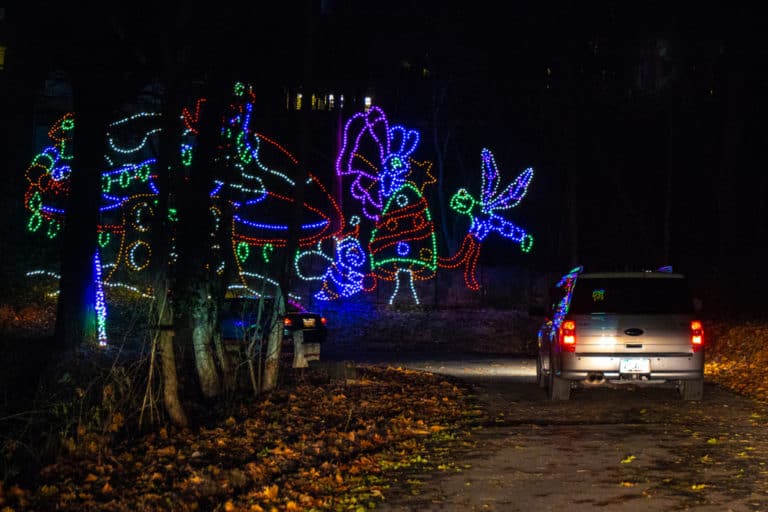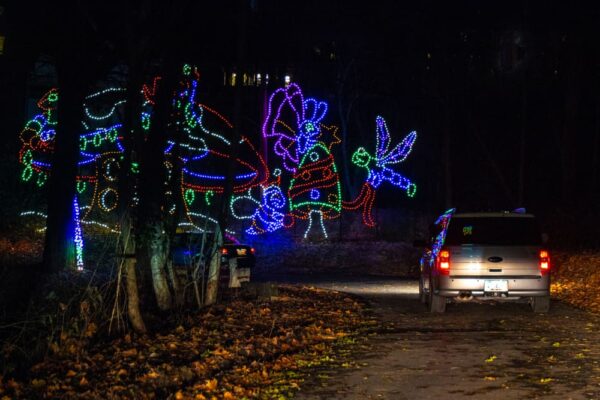 While it can be hard to figure out what some of the displays are, it's nevertheless a fun drive through a beautifully decorated forest area and there are enough displays on either side of the road to keep the whole car entertained.
At the beginning of Hershey Sweet Lights, there is a sign encouraging kids to find the hidden Rudolphs scattered throughout the area, and there are enough of them around to keep kids of all ages occupied with finding them.
My Top Tip for Visiting Hershey Sweet Lights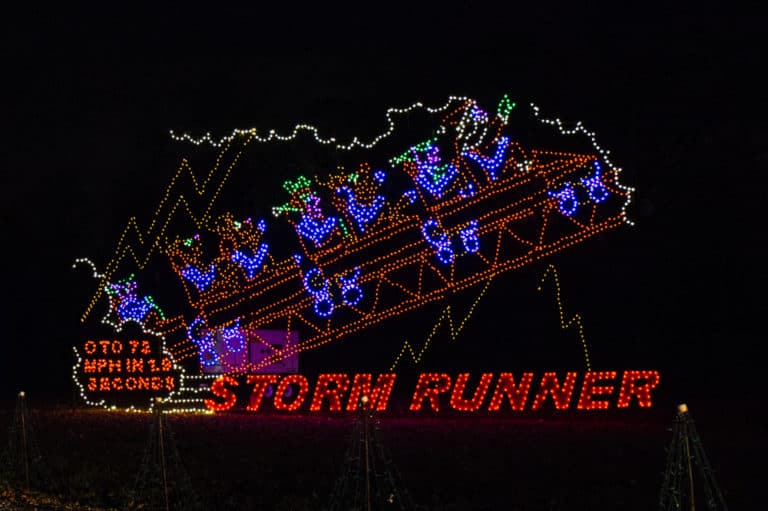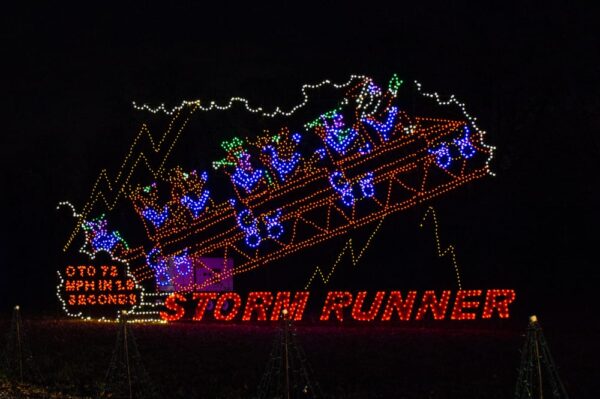 If I had one tip for visiting Hershey Sweet Lights, I would HIGHLY recommend visiting on a weeknight and, if possible, shortly after the 5pm opening time. While this is the only time I've visited, I can imagine that this attraction gets very crowded on weekends, especially the closer to Christmas you get.
If you visit during peak hours, it not only means that it takes longer to get in, but it also means that you will be likely moving much more slowly through the attraction itself. While this will give you plenty of time to enjoy the two million lights at Hershey Sweet Lights, it's nice to be able to go at your pace a bit more freely.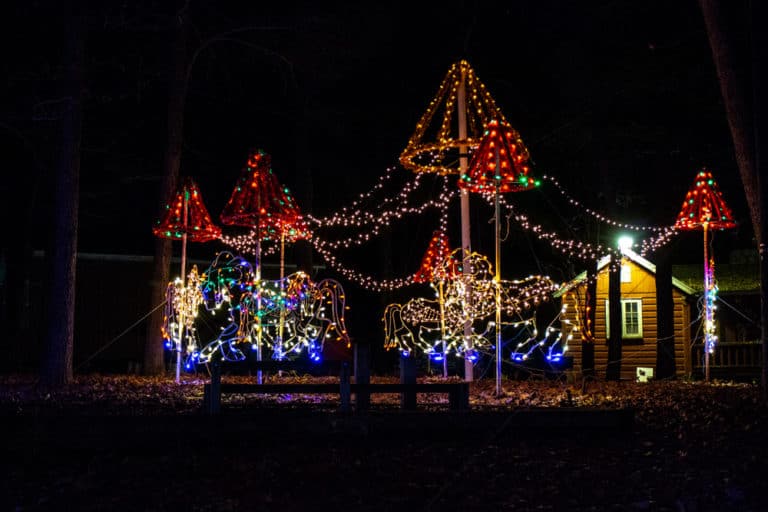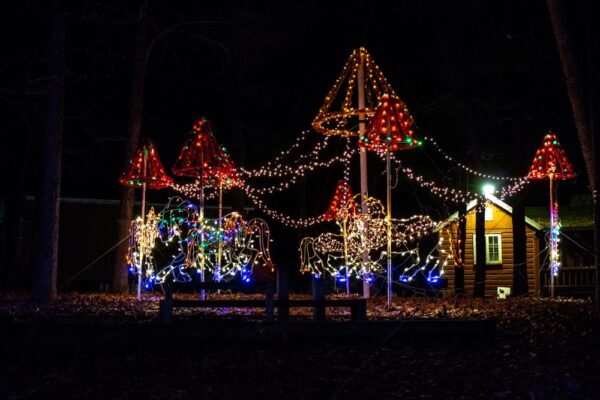 They also charge less per car Monday through Thursday than they do Friday, Saturday, and Sunday nights, so you'll save a bit of money by visiting outside of the peak evenings.
If you can manage to visit early on a weeknight, especially towards the beginning of the season or after Christmas, likely the best time to visit Hershey Sweet Lights, I definitely recommend a visit to this festive destination during the holiday season, especially if you're already in the Hershey and Harrisburg area visiting other holiday attractions or visiting Hersheypark Christmas Candylane.
Looking for more holiday destinations in the region? Check out Koziar's Christmas Village, Christmas Magic in York, the Christmas Spirit Light Show in Lancaster, and the best Christmas things to do around Lancaster County.
You can also catch a Hershey Bears' hockey game during the winter.
Article updated October 2023 for the 2023 holiday season.
---
Hershey Sweet Lights
Hours: Opens on select dates- check the website for hours
Open November 10, 2023 – January 1, 2024

Cost: $24.95 per car
Some larger vehicles cost more

Website: Hersheypark.com

Address: Boat House Road
Hershey, PA 17033
See map for other area attractions.
---