Disclosure: This article may contain affiliate links. We will make a small commission from these links if you order something at no additional cost to you.
Whether you're at Dickinson College or simply find yourself looking for the best things to do near Carlisle, PA, you're sure to find fantastic places to visit on this list. The area around the college is filled with amazing history, great natural beauty, and fun activities for everyone to enjoy.
Here are a few of our favorite things to do that are a short drive from the Dickinson College campus.
Cumberland County Historical Society Museum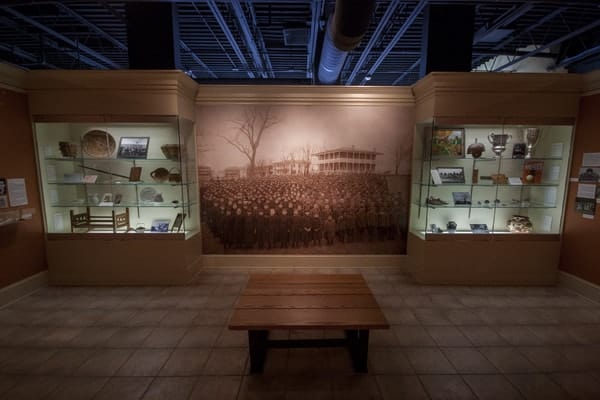 If you want to learn more about the region, take a trip to the Cumberland County Historical Society Museum. Located in downtown Carlisle, the museum showcases the history of the region and offers a great look into what life was like here during past decades.
The museum also does a great job highlighting local residents and industries and offers insight into how they shaped the region and the entire country.
U.S. Army Heritage Center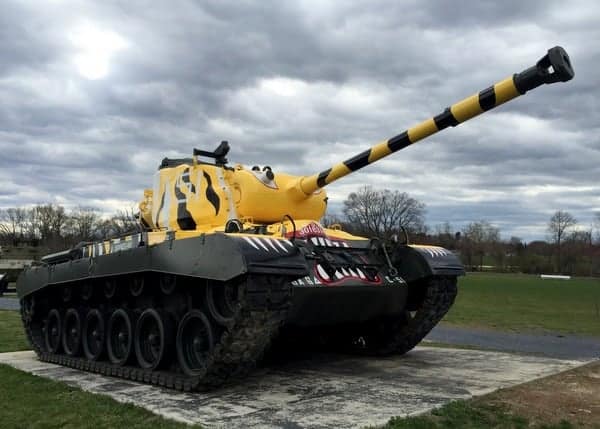 Located on the outskirts of Carlisle is the U.S. Army Heritage Center. Housed on the campus of the U.S. Army War College, this free museum allows visitors to learn about the history of the Army through many fantastic displays covering everything from the country's earliest days through modern times.
Throughout the museum, many great artifacts and fun interactive exhibits help tell the story of the U.S. Army. This museum is definitely a ton of fun for no matter your age.
Hiking the Appalachian Trail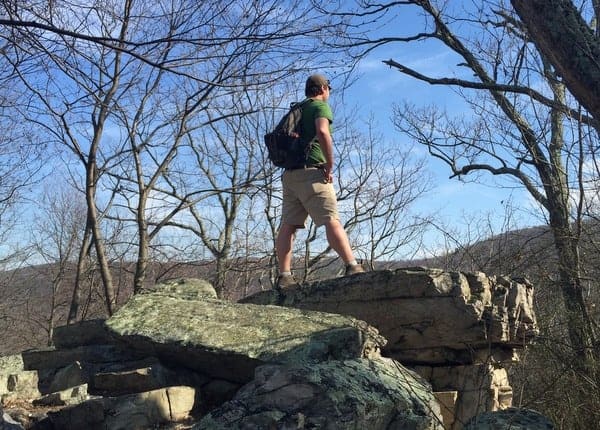 The Appalachian Trail runs through Cumberland County and offers many great hiking opportunities for outdoor lovers. One of my favorite hikes in the area is the White Rocks Trail, which is a spur trail of the Appalachian Trail.
This trail is just over a mile long and gives you access to a scenic ridgeline that is home to a beautiful outcropping of rocks. The trail ends at the Appalachian Trail (a short distance from the Appalachian Trail's mid-point), which allows you to continue hiking for along as you'd like.
Explore the Life of President James Buchanan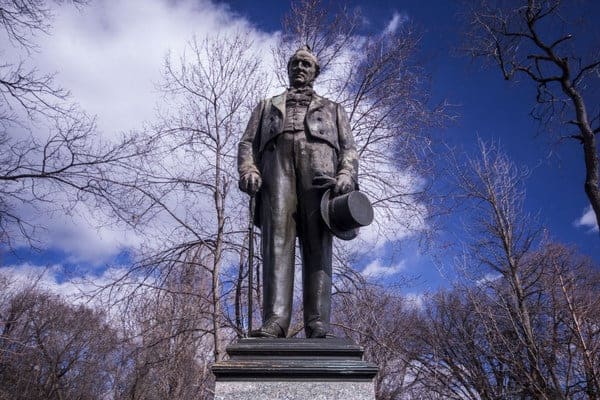 James Buchanan, the 15h President of the United States, is not just one of only two presidents born in Pennsylvania, but he's also an 1809 graduate of Dickinson College.
Buchanan was born southwest of Carlisle near Mercersburg and visitors can head to Buchanan's Birthplace State Park to learn more about his childhood and life.
During his later years, Buchanan lived in Wheatland, a home on the outskirts of Lancaster, PA. Tours of the home are offered throughout the year, and his gravesite is just a few miles away from the home.
Gettysburg National Military Park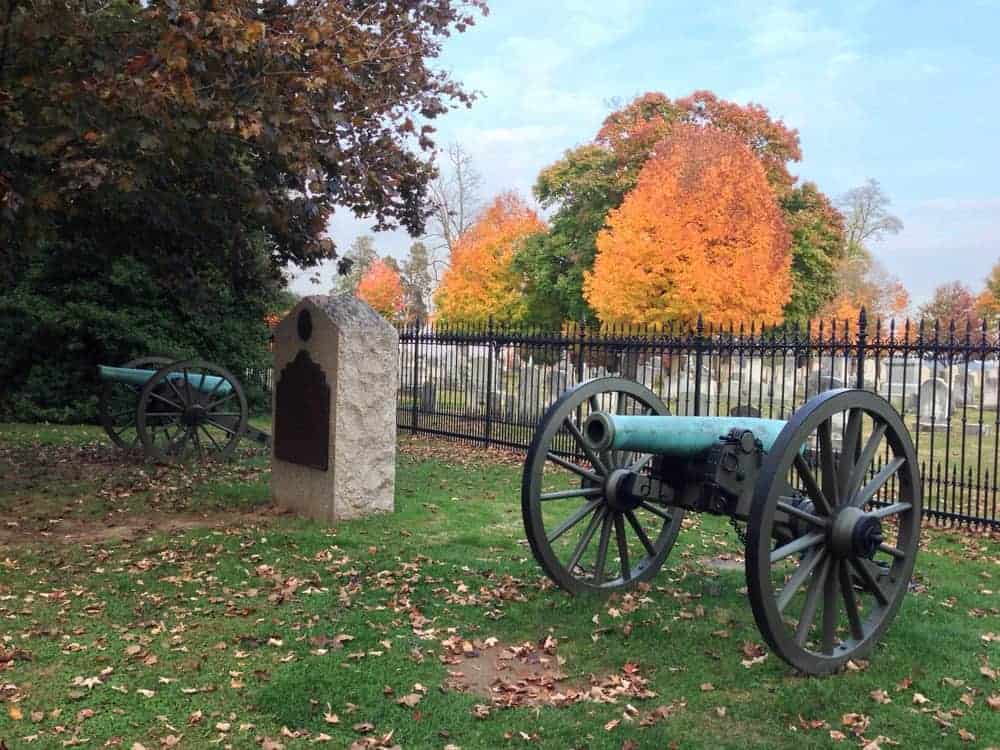 Possibly the most famous and influential battle of the Civil War, Gettysburg National Military Park is located only about 45 minutes from Carlisle and the Dickinson campus.
Visitors can take either a self-guided or guided tour of the battlefield, stop into the battlefield's fantastic museum to learn more about the impact of the battle and the entire Civil War, or explore the many great museums and monuments scattered throughout the town.
Letort Falls Park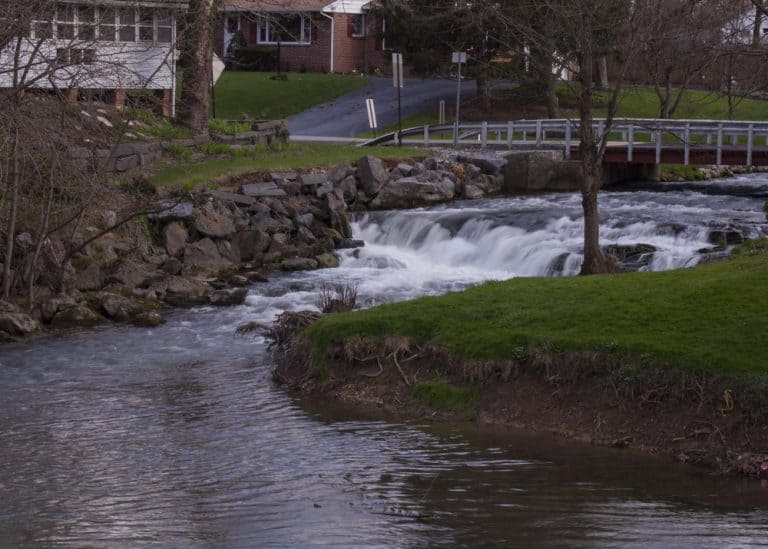 Letort Falls Park is a small park located on the outskirts of Carlisle. This is a popular spot for both fishing and for canoeing and kayaking the Conodoguinet Creek. However, another lesser-known highlight is the small, but beautiful Letort Falls.
While it's only about five feet in height, it is likely the tallest publically-accessible waterfall in the county and is a beautiful spot for those that enjoy relaxing in the outdoors.
Pole Steeple Trail
The Pole Steeple Trail is located in Pine Grove Furnace State Park and is one of the region's most popular hiking trails. While it's less than a mile long, this is a very steep hike that ends in a panoramic view of the surrounding woodlands and valleys.
Those looking for a longer hike can use the trails here to create a variety of loops or even to reach the Appalachian Trail.
Molly Pitcher's Grave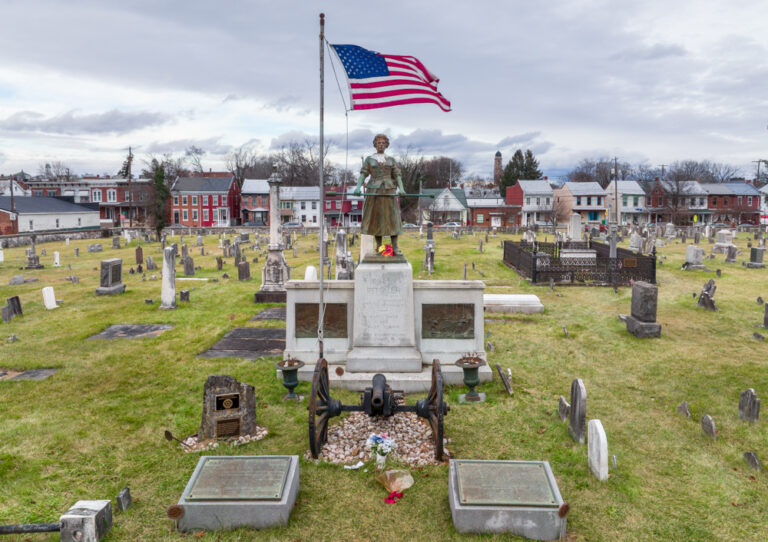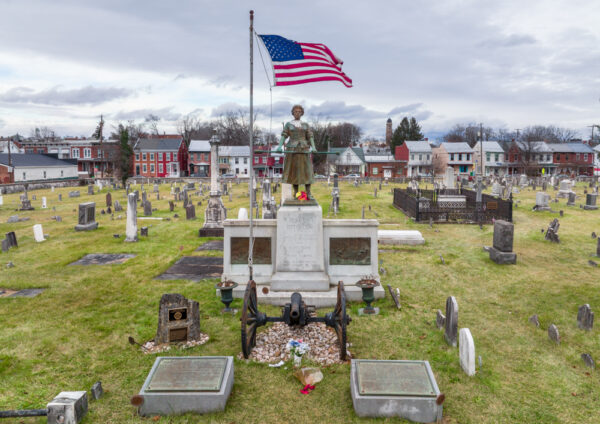 Revolutionary War legend Molly Pitcher is buried in Carlisle's Old Public Graveyard.
Pitcher, whose real name was Mary Ludwig Hays, got her nickname during the Battle of Monmouth in 1754 when she is said to have carried pitchers of water to soldiers fighting on the battlefield. She solidified her legacy when she took over her husband's cannon after he fell in the battle.
Today, Molly Pitcher's Grave is marked with a large statue, flag, and a cannon.
Shopping and Eating in Downtown Carlisle
Carlisle is home to a vibrant downtown with many great shops and restaurants to enjoy.
Shoppers will appreciate the many clothing boutiques, art galleries, and other stores scattered throughout the downtown area. If you are looking for a great spot to eat, you can enjoy delicious Asian noodles, Belgian fare, tasty hot dogs, BBQ, and much more.
Downtown Harrisburg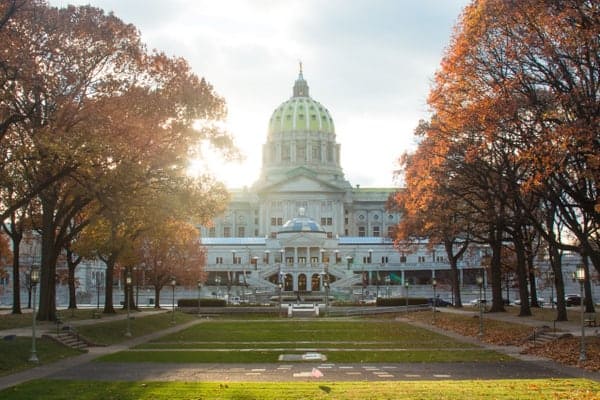 Harrisburg, the capital city of Pennsylvania, is located about 30 minutes from Carlisle and is a great spot for a day trip. Visitors to Harrisburg can take a tour of the Capitol building, check out Broad Street Market, shop for books at the fantastic Midtown Scholar, or learn more about the Civil War at the National Civil War Museum.
From here, it's also a short trip to Hershey, the Sweetest Place on Earth.
Liberty Mountain Resort
Liberty Mountain Resort is the closest place to go skiing and snowboarding to Dickinson's campus and is a great spot to visit for some outdoor fun during the winter.
The trails here are perfect for everyone, whether you are an expert skier or have never been before, and skiing and snowboarding lessons are offered daily during the season. For those that prefer to go sledding, Liberty also features a great snow tubing hill.