Disclosure: This article may contain affiliate links. We will make a small commission from these links if you order something at no additional cost to you.
Surrounded by chocolate and roller coasters, downtown Hershey might seem to be an odd place for a zoo. And, truthfully, it is. However, tucked away, down a winding road behind the rear corner of Hersheypark, is Zoo America.
The history of ZooAmerica can be traced back to the early 1900's when Milton Hershey included a small zoo inside a park that he was building. The zoo grew quickly and soon monkeys, elephants, and even tigers roamed the park's cages. However, after a lengthy closure during World War II, and again in the 1970s, the zoo started over again, this time with a focus only on animals native to North America.
Fast forward to 2013, and ZooAmerica now has over 200 animals from 75 different species in the 11 acre park.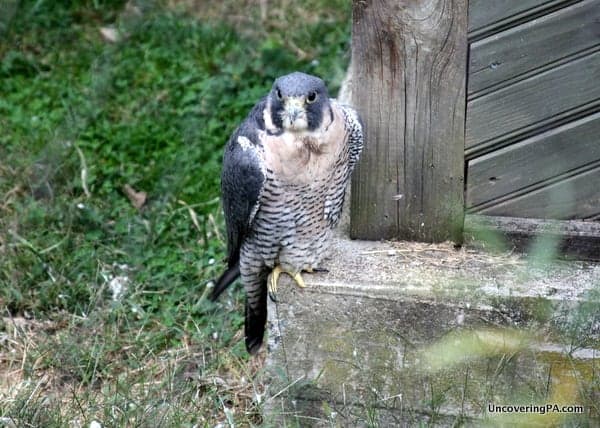 Walking through the zoo, the animals appear to be well taken care of, with most of the cages on par in both size and cleanliness with what you expect from a zoo in the US.
My favorite part of the zoo is the prairie dog exhibit. The animals in this area are very active, and the way the enclosure is designed makes it very easy to watch them. Hearing the prairie dogs chirping to each other and watching them run through their area is a fun way to spend a few minutes.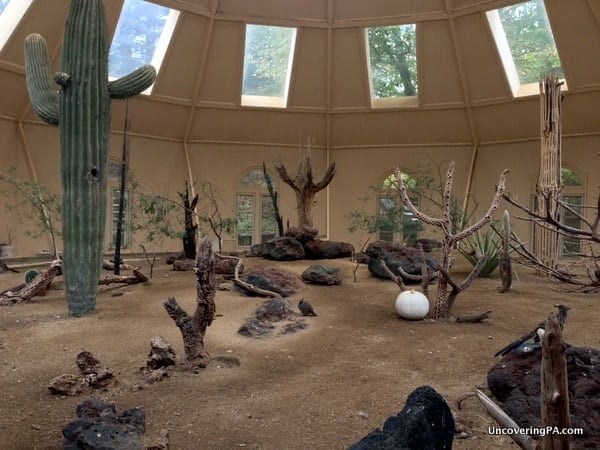 If you are visiting Hersheypark, or have a Hersheypark season pass, and you enjoy zoos, then ZooAmerica is a nice little place to visit since it's included with your ticket.
On the other hand, if you are considering visiting ZooAmerica as a separate destination, it just really isn't worth the time or money to visit it.
It's not that the park isn't nice, but there are a few major reasons why I wouldn't recommend a separate visit to ZooAmerica.
First, when you visit a zoo, you expect to see exotic animals. However, while ZooAmerica does have a good selection of North American cats (bobcat, lynx, and mountain lion), as well as bears and wolves, there just aren't any of the animals that you go to a zoo to see such as monkeys, elephants, or tigers.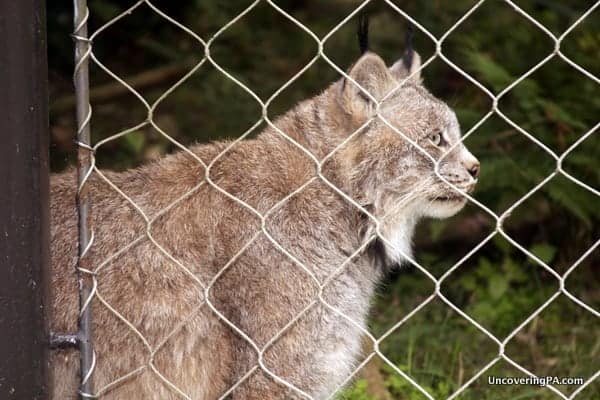 Secondly, the zoo is pretty small. While 200+ animals may sound like a lot, it only represents 75 different species, most of which are found in their reptile house, aviary, and prairie dog den. The zoo can easily be seen in an hour, even if you spend a bit of time looking at a few of the animals.
Lastly, the admission fee is way too high: $13.00 for anyone over nine years old. Given that the National Zoo in Washington DC is only about two hours away and doesn't charge admission, it would make sense for families to head down there to see a much larger variety of animals. Other great options include the nearby Lake Tobias Wildlife Park or the Philadelphia Zoo.
However, if you don't want to drive out of Hershey, or if you already have a ticket or season pass to Hersheypark, then a visit to ZooAmerica can be a nice way to spend an hour of your day.
---
ZooAmerica
Hours: Hours vary. See website.

Cost: Adults: $15, Children: $13

Website: ZooAmerica.com

Address: 201 Park Avenue
Hershey, PA
See map below for other area attractions.
---