Disclosure: This article may contain affiliate links. We will make a small commission from these links if you order something at no additional cost to you.
This article is brought to you by Destination Gettysburg.
The Gettysburg National Military Park is one of Pennsylvania's most well-known destinations, both nationally and internationally. The battlefield draws millions of visitors every year, and with good reason. It's not only an important part of our country's history, but it's a beautiful and sobering place to visit.
However, whether you've been to the battlefield dozens of times and are looking for a new place to explore, or you simply aren't interested in the area's Civil War history, there's a lot more to the Gettysburg area than the battlefield. In truth, you can never fully escape the battle, as it's left an unescapable impression on the community. However, if you dig a little beyond the surface, you'll find some amazing things to do here.
To help you, I've put together a suggested itinerary for two days in and around Gettysburg. Keep in mind that some of these attractions are closed on certain days of the week and some close or change their hours during the winter months. However, this itinerary has been constructed so that you can follow it closely for the majority of the year.
Day 1
Savor Gettysburg Food Tour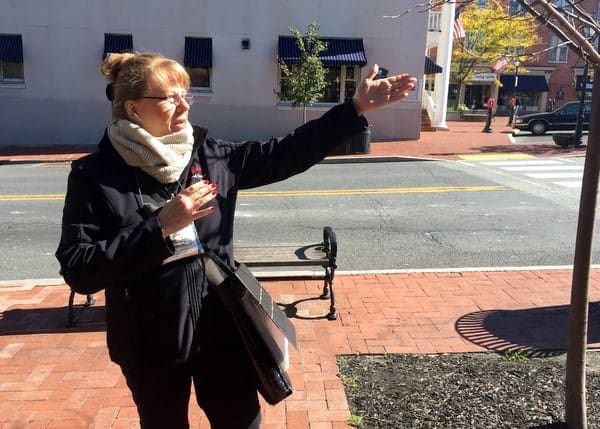 Arrive in Gettysburg in the late morning and start off your trip with a Savor Gettysburg Food Tour. Tours are offered Friday-Sunday at 10:45 throughout most of the year. Lasting three hours, this culinary tour of downtown takes visitors to seven different stops and offers a chance to sample some of the downtown area's great restaurants.
Taking this tour at the beginning of your trip gives you a chance to revisit a favorite or two before leaving Gettysburg.
Should you be visiting on a day when Savor Gettysburg is not running tours, other good stops in the area include the retirement home of President Dwight Eisenhower, skiing at Liberty Mountain Resort, hiking at Strawberry Hill Nature Preserve, or strolling through the shops of downtown Gettysburg.
Gettysburg Dime Museum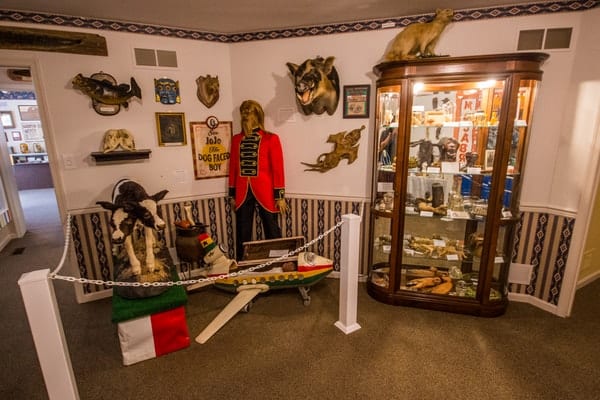 After the Savor Gettysburg Food Tour, you won't be needing lunch, so make your way directly over to the Gettysburg Dime Museum. Opened in May 2016, the museum pays homage to the dime shows that were popular decades ago.
The museum features a collection of remarkable objects, some of which are real and some of which aren't. It's fun to try and guess which is which, as well as marveling at some of the museum's most interesting pieces, such as a shrunken head and serial killer memorabilia.
New Oxford Antique Markets
After (or instead of) the Gettysburg Dime Museum, take the short drive over to New Oxford. Billing itself as the "Antiques Capital of South-Central Pennsylvania," New Oxford is a quaint town that is home to several great antique stores. These stores sell everything from antique furniture to toys and showcase some of the most interesting finds in the area. Whether you are looking to buy or just want to look, you'll surely find something interesting in these shops.
Another great stop to visit is The Christmas Haus. This shop sells only handmade Christmas decorations from Germany and is one of the most remarkable holiday stores you'll find anywhere in Pennsylvania.
Dinner: Revisit Restaurant from Food Tour
For dinner, return to Gettysburg and revisit a favorite stop from your food tour earlier in the day. If you didn't have a chance to take a food tour, I recommend Food 101, One Lincoln Food and Spirits, and Garryowen Irish Pub.
After Dinner
If you're looking for a bit of fun after dinner, there are a few great options in downtown Gettysburg that don't involve chasing down the town's many ghosts. Many visitors enjoy catching a show at the restored Majestic Theater just off of Lincoln Square. The theater showcases a variety of movies, plays, concerts, and other live events throughout the year.
Another great option is to grab a drink at the fantastic Reid's Cider House Cafe on Lincoln Square (Open late Thursday-Saturday), or get a pint at Garryowen Irish Pub, which was voted one of the best Irish pubs in America.
Stay: The Federal Pointe Inn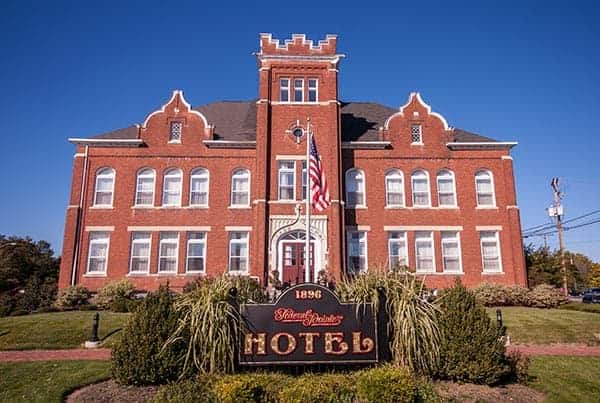 The Federal Pointe Inn (Affiliate Link) is located near Lincoln Square in downtown Gettysburg and is one of the best historic hotels in Pennsylvania. Built in 1896 as a schoolhouse, the rooms are comfortable and well decorated. There is a bit of decoration in the hotel related to the Civil War, but as I said, you can't entirely avoid the Civil War when visiting the town.
Read more reviews of the hotel on TripAdvisor (Affiliate Link).
Day 2
Breakfast: Ragged Edge Coffee House
For breakfast, head over to Ragged Edge Coffee House, which is a short walk from the Federal Pointe Inn. Ragged Edge roasts their own coffee and offers delicious pastries and a full breakfast menu.
Scenic Valley Driving Tour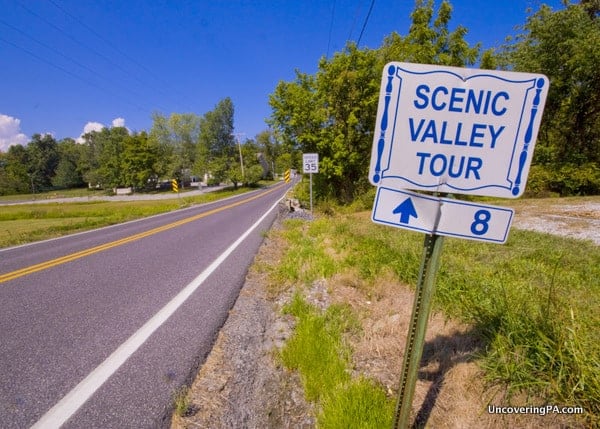 After breakfast, hop in your car for the 36-mile Scenic Valley Driving Tour through the Adams County countryside. I did an entire post on this driving tour last year, so I won't go into a ton of detail here.
The first few miles of the trip pass through the battlefield, but it quickly leaves it behind for a journey through the history and fields of western Adams County. Worthwhile detours include two historic covered bridges, Mr. Ed's Elephant Museum (which is one of the most offbeat places in Pennsylvania), and the fantastic Adams County Winery.
Take your time along this drive, as there are many great places to stop. Each small town has a few places to eat, but since your pace may be different than mine, I'll refrain from offering a specific lunch suggestion.
Biglerville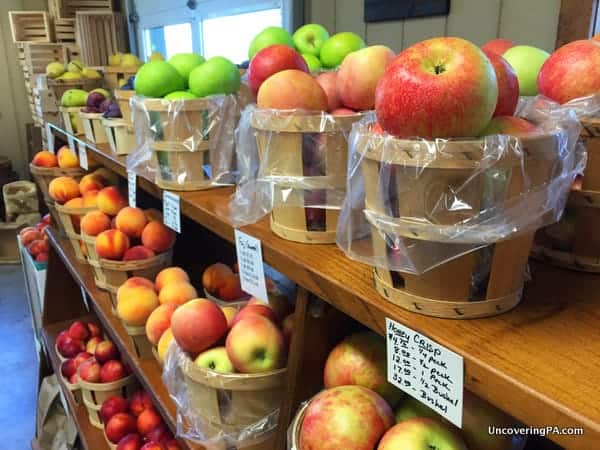 Biglerville is technically part of the Scenic Valley Tour, but since it's the last community before returning to Gettysburg, I thought it was worth spending a bit more time here. Biglerville sits at the heart of Adams County's farming region, and there are many great pick-your-own farms in the area, as well as fruit and vegetable stands.
Take a bit of time to stop at one or two of these to check out the crops that are in season. If you come during the fall, expect to be inundated by apples, as this is the largest apple growing region in Pennsylvania. Hollabaugh Bros. is one of the largest farms in the area and has an impressive market.
Biglerville is also home to a small downtown area with several quaint shops that are worth checking out.
Dinner: Fidler & Co.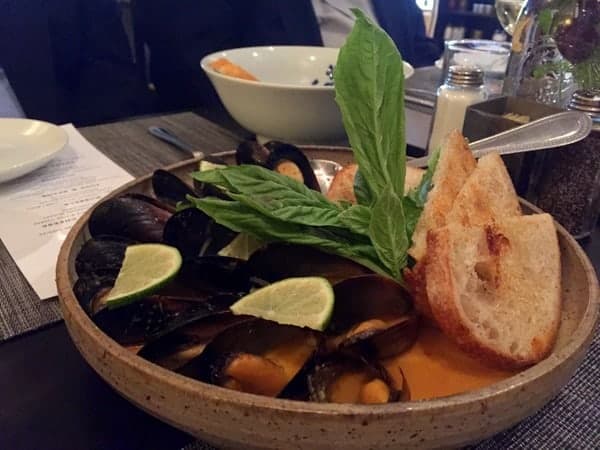 For dinner, head to Fidler and Co. in Biglerville. (**Note Fidler & Co has closed permanently but this has been left for posterity) I've eaten at many small town restaurants in Pennsylvania, but few have impressed me as much as this spot. Billing itself as a craft kitchen, Fidler & Co. creates food that focuses on what's in season in the surrounding farm land. The quality of Chef Josh Fidler's food seems like it should be winning awards in a large city, instead of being tucked into a tranquil corner of Adams County.
Trust me, a meal here is worth the trip to Gettysburg on its own.
Dessert: Half Pint Creamery
If you've managed to save room for dessert, stop by Half Pint Creamery on your way back into Gettysburg. Half Pint Creamery has been making delicious ice cream since 2013 and has locations in Gettysburg, McSherrystown, and New Oxford. I've had a lot of great ice cream in Pennsylvania, but Half Pint Creamery has some of the tastiest.
I hope you enjoyed this two-day tour of Gettysburg and the surrounding area. While the battlefield casts a long shadow over the community, there are many great things to do in the area that have nothing to do with the Civil War.
This article is brought to you by Destination Gettysburg.
Looking for unique ways to explore the battlefield? Read UncoveringPA's articles about the Civil War Tails, Shriver House, and segway tours of the Gettysburg Battlefield.