Disclosure: This article may contain affiliate links. We will make a small commission from these links if you order something at no additional cost to you.
If you find yourself looking for a festive and free drive-through Christmas light display in Pennsylvania, look no further than the annual light display at Herr's Snack Factory.
The Herr's Christmas Lights are located on the company's corporate campus in Nottingham, in the southwestern corner of Chester County, Pennsylvania. This display is located roughly 45 minutes from West Chester and Lancaster and 75 minutes from Philadelphia. It's also only two miles north of the Pennsylvania/Maryland border.
Herr's has been setting up Christmas lights on their corporate camps for over three decades, making this one of the oldest light displays in the area. Over time, the display has grown to include more than 600,000 lights.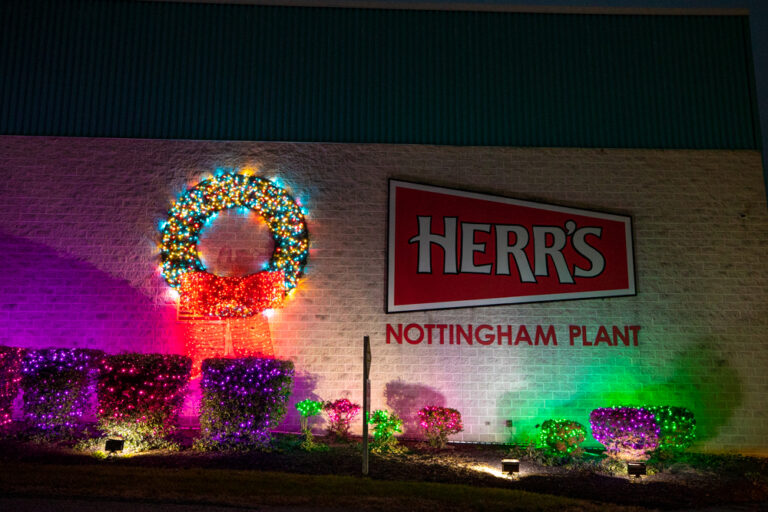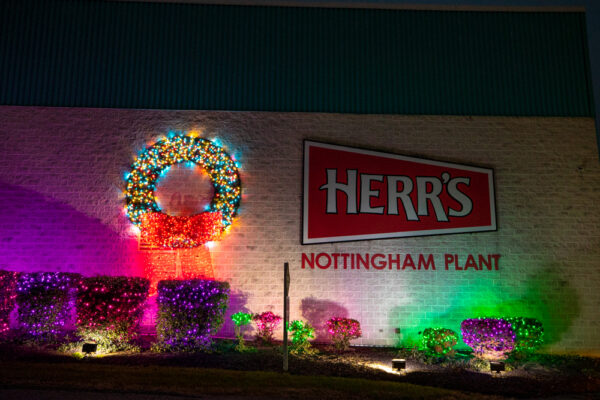 Since the display is free, there's no ticket window to drive past. Instead, follow the signs along Route 272 (West Christine Road) just east of Route 1 to find this festive spot. Because this is a drive-through display, visitors are asked to stay in their cars and not get out for a closer look at the lights.
The Herr's Christmas Lights start as soon as you turn off of Route 272 onto Herr Drive.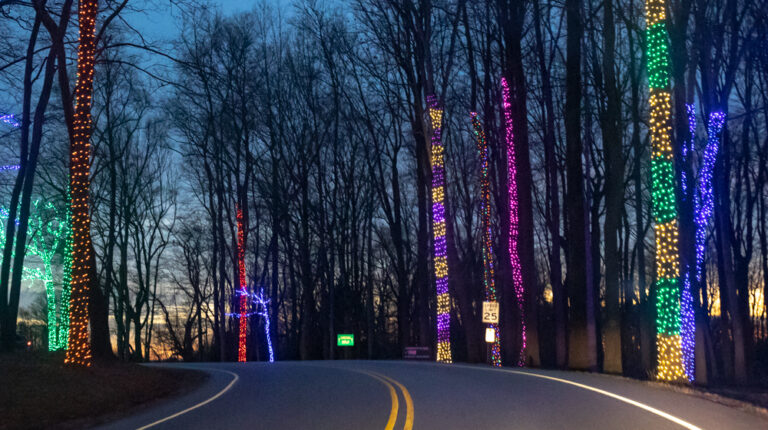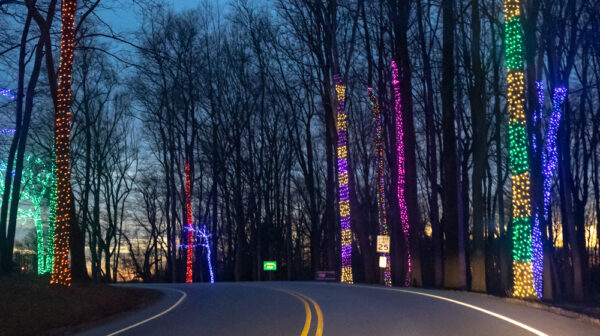 You'll notice as you drive along the roughly one-mile route that the lights here create a magical and festive forest on either side of the road. This is most evident in the second half of the display that goes around the corporate office.
From Herr Drive, the route directs you onto Old Baltimore Pike and past the Herr's factory and the entrance for the Herr's Snack Factory Tour. As you drive through this area, you'll notice that both the factory and the homes and other buildings near it are decked out with lights for the holiday season.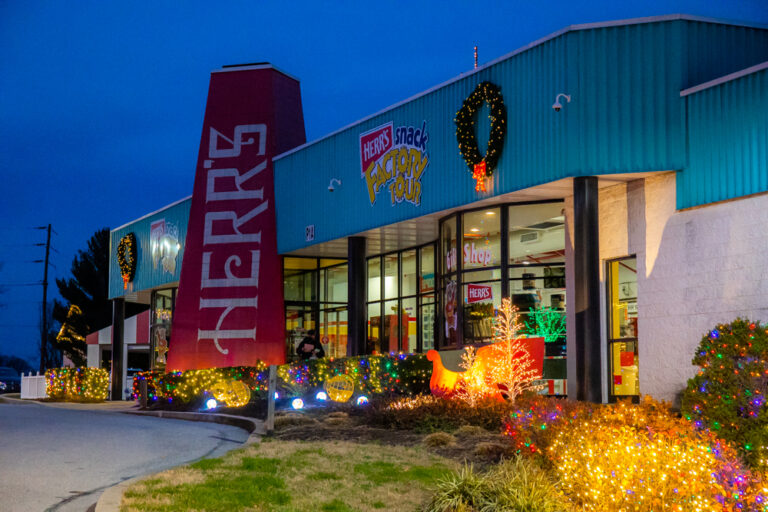 After doing a circle around the factory, the route returns to Herr Drive before turning onto the road that leads around the corporate offices.
In my opinion, this second half of the route is much better than the first as you are surrounded more by lights.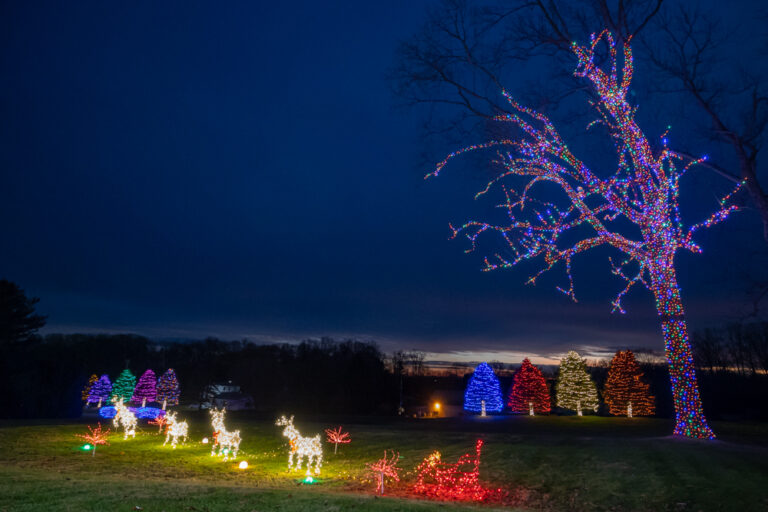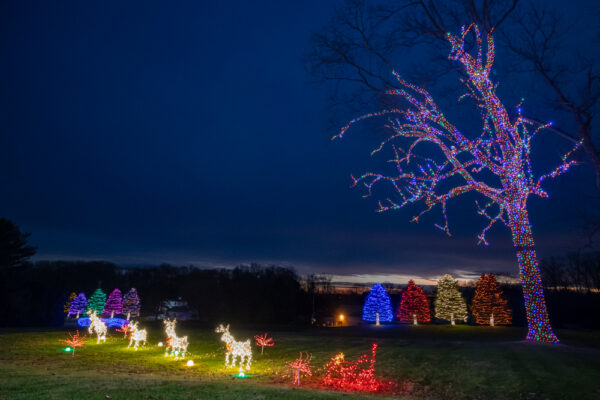 It's worth noting that the majority of the lights are static lights wrapped around trees, as opposed to holiday scenes or even flickering lights. While these trees are no doubt beautiful, unique, and create an almost magical forest setting, don't come expecting movement within the display.
Also, unlike some displays, there is no music that accompanies the Herr's Christmas Lights. I'd definitely recommend bringing some holiday music along with you to listen to while you drive through the lights to help create a festive mood in your car.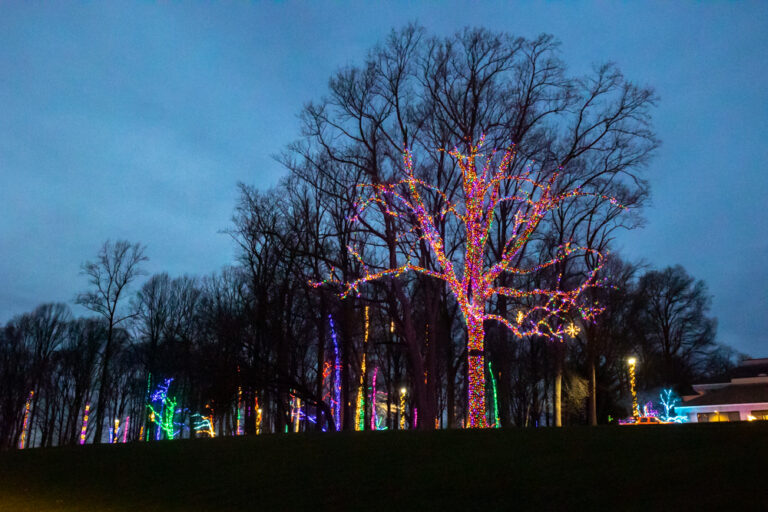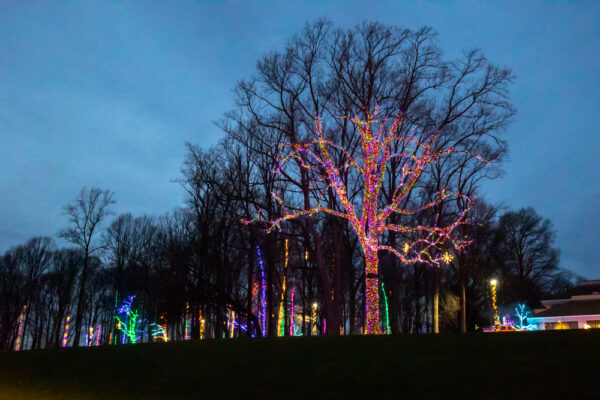 However, despite these shortcomings, this is a great Christmas thing to do in Pennsylvania, especially for those looking for a free drive-through light display or who live a short distance away from Nottingham, PA.
While the Herr's Christmas light display isn't, in my opinion, worth a long drive just to do on its own, it would be a great way to end the day after touring the Herr's Factory (which is closed until further notice), exploring the covered bridges in Chester County and Lancaster County, or hiking at the nearby (and very unique) Nottingham Serpentine Barrens.
Visiting the Herr's Christmas Lights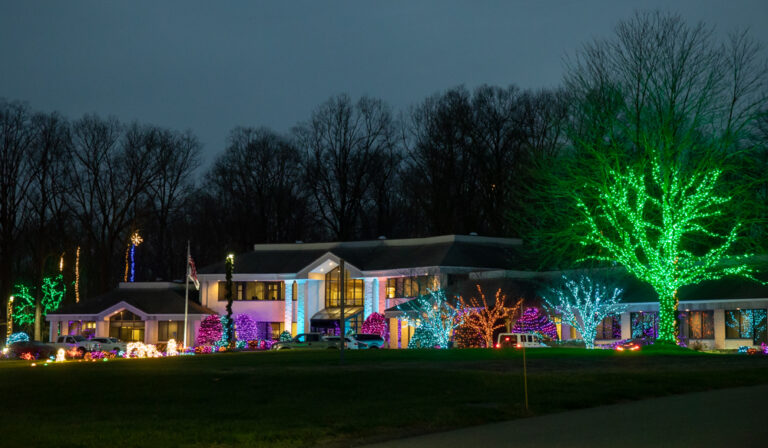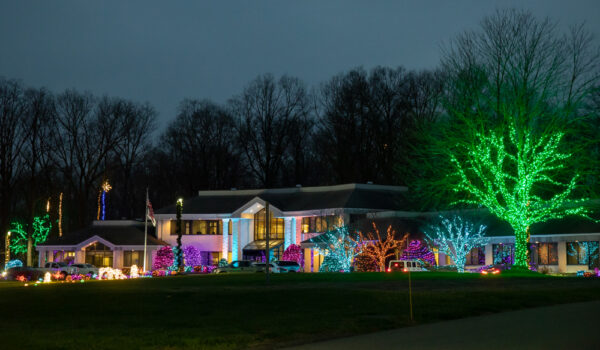 The Herr's Christmas Lights are located at the Herr's corporate campus at the following address: 20 Herr Dr, Nottingham, PA 19362. When you get near here on Route 272, look for signs for the light display.
The display is open from dusk until dawn (roughly 5pm to 7am) from November 22, 2023 through January 2, 2024.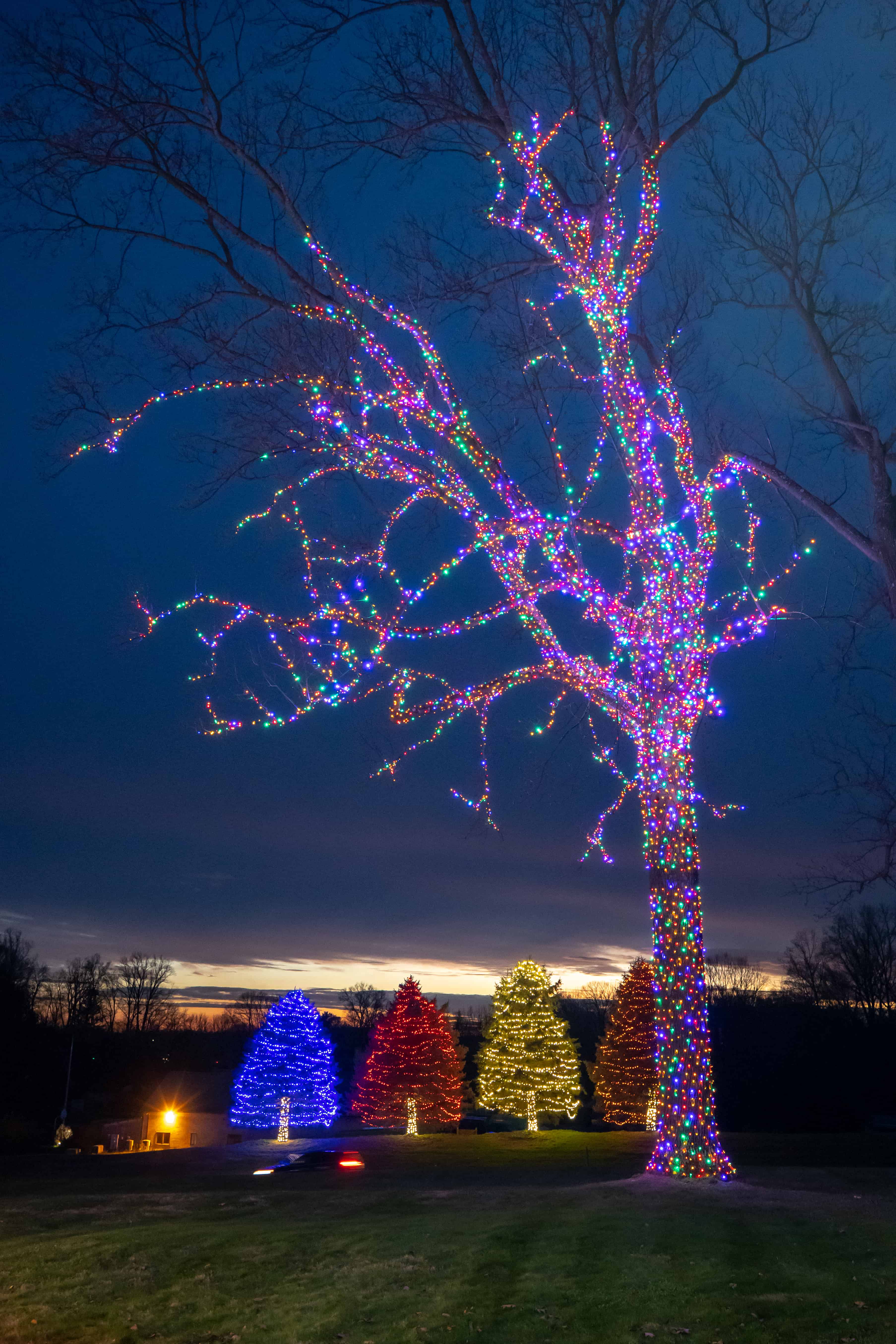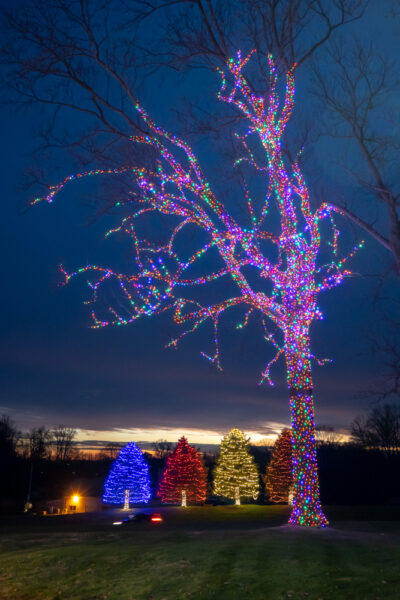 It can be quite busy here on weekends and close to Christmas, so I recommend visiting early in the season (but not on Thanksgiving weekend) and on a weeknight. Of course, since this display is lit up all night, you could also visit very late at night or very early in the morning and would likely have no traffic.
More information can be found on Herr's Community events page.
Looking for even more great things to do this Christmas season? Check out the holiday display at Longwood Gardens, the best Christmas things to do in Lancaster, and our favorite things to do in Philadelphia during the holiday season.