Please do your best to limit your travels around PA during this time. If you decide to travel, please check the status of the places you are going. Some places around the state are temporarily closed or have changed their hours. We will not be updating individual articles to note these changes. Stay safe and wear a mask!


There is a lot to love about Christmas in Harrisburg, Hershey, and the surrounding area. Without a doubt, there are enough holiday events and activities to do in the region to keep anyone busy.
Whether you want to enjoy the beauty of Christmas lights, do a little shopping, or sit back and listen to festive music, there's no reason to be a Grinch this holiday season.
(All dates are for the 2020 holiday season)
Disclosure: This article may contain affiliate links. We will make a small commission from these links if you order something at no additional cost to you.
Hershey Sweet Lights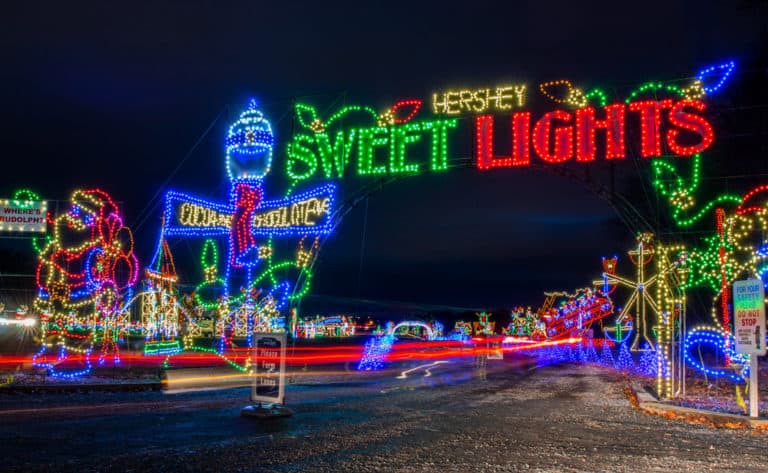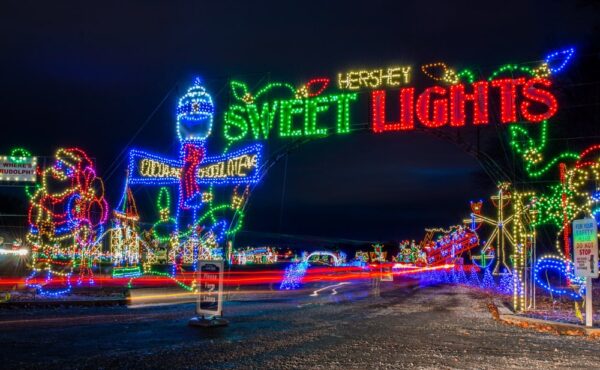 Few things go together better than the holiday season and the Sweetest Place on Earth, and each year, Hershey, Pennsylvania, turns itself into a fantastic destination for the season. One of the highlights of any visit to Hershey at Christmas is Sweet Lights.
Hop in your car and drive through this festive attraction. Along the way, you'll see 600 illuminated and animated displays that are sure to delight.
In 2020, Hershey Sweet Lights is open from November 13 through January 3. For more information, check out our full review of Hershey Sweet Lights.
Christmas at the Capitol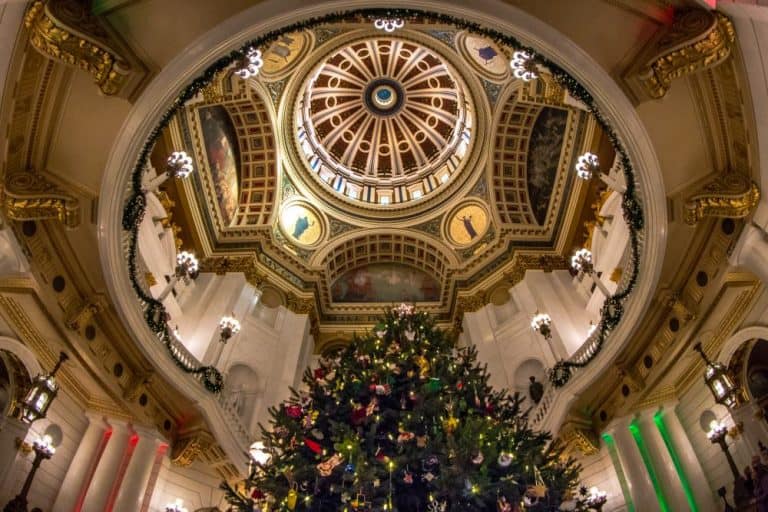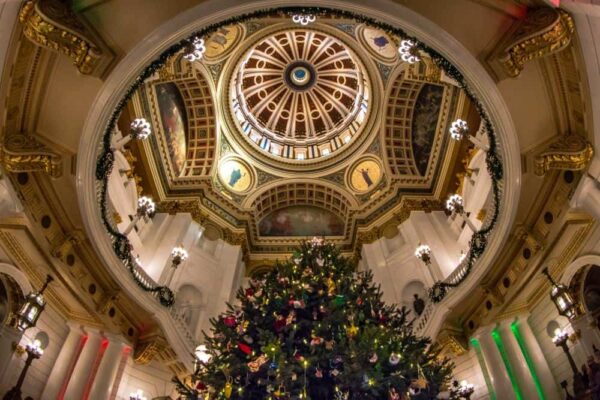 The Pennsylvania Capitol in Harrisburg comes to life during the holiday season. In addition to a beautiful tree inside the rotunda, the Capitol also is host to a variety of musical concerts throughout the month of December. Stop by and enjoy a free concert by local schools and singing groups in the rotunda and marvel at the beautiful tree.
While tours of the Pennsylvania Capitol are recommended for a great overview of the building and its history, visitors can also opt to simply take a self-guided tour.
Middletown and Hummelstown Christmas Trains
The Middletown and Hummelstown Railroad features two different Christmas trains this holiday season. The Santa Surprise Train and the Polar Bear Express both feature festive Christmas activities and visits from Santa himself.
Of course, you'll also enjoy the trip along the banks of the Swatara Creek as the train travels from Middletown towards Hummelstown and back.
Trains run on most weekend days between November 30 and December 22. For more information, visit the railroad's website.
Christmas Walk in Little Buffalo State Park
Don't miss your chance to see the festive lights at Little Buffalo State Park in Perry County from December 17-23. Located a short distance north of Harrisburg, this historic and beautiful park features thousands of lights along a quarter-mile trail. Along the way, meet Santa in the woods, enjoy live music, and purchase delicious treats like hot chocolate and cookies.
For more information, visit the park's website.
Hersheypark Christmas Candylane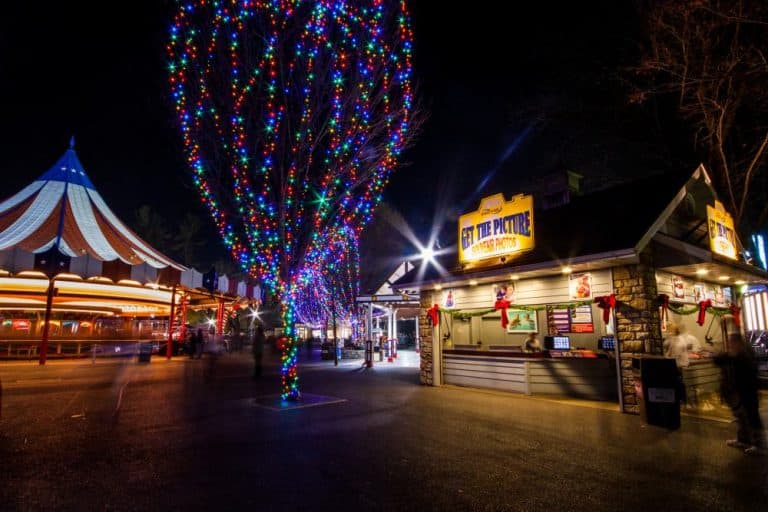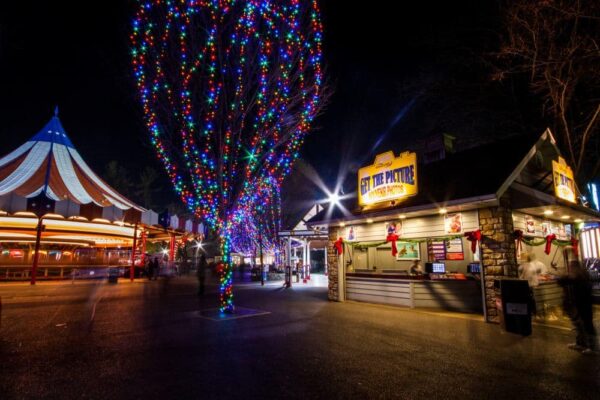 Hersheypark comes to life during the holiday season with decorations, special shows, and much more. More than 4,000,000 lights are displayed throughout the park, creating a festive environment for those wanting to hop on the many open rides. Don't miss Santa and his reindeer, the holiday lights show, and their delicious hot chocolate during Christmas in Hershey.
Christmas Candylane is open weekends from November 13 through January 3, 2021. Find out more in our full review of Hersheypark Christmas Candylane.
A Christmas Carol at Majestic Theater in Gettysburg
From December 20-22, Gettysburg's Majestic Theater is home to "A Christmas Carol." This family-friendly adaptation of Charles Dickens' famous novel is put on by more then 40 local actors, singers, and dancers.
For more information on how to see this classic play at this historic theater, visit the Majestic's website.
Hershey Symphony
The Hershey Symphony will be putting on their annual holiday concert on December 14, 2019 at the Hershey Theater. Selections will include pieces by modern artists such as the Trans-Siberian Orchestra and Mannheim Steamroller, as well as classics like the Hallelujah Chorus from Handel's Messiah.
For more information, visit HersheySymphony.org.
Koziar's Christmas Village in Bernville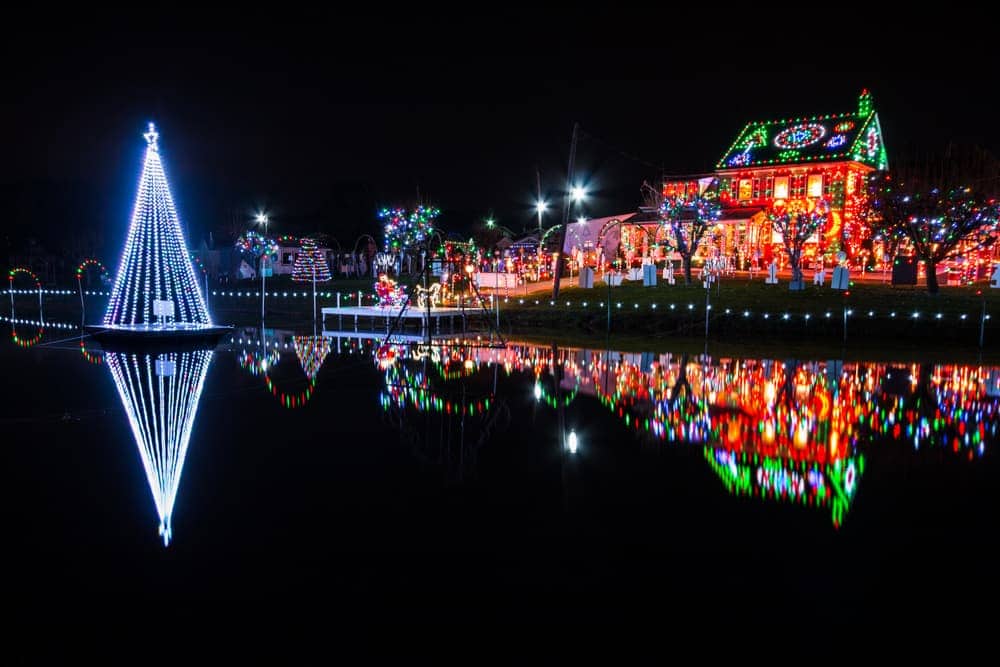 Koziar's Christmas Village is one of the top things to do a Christmas in Pennsylvania. Sitting about an hour from the city, this winter wonderland is well worth the drive to see. This farm in the middle of rural Berks County features more than a million holiday lights glistening in the cold winter air.
Stroll through the Christmas village enjoying festive music, a variety of scenes, model railroads, and much more.
Koziar's is open from November 7 through January 2. For more information on this amazing holiday attraction, check out our full review of Koziar's Christmas Village.
Christmas Magic in York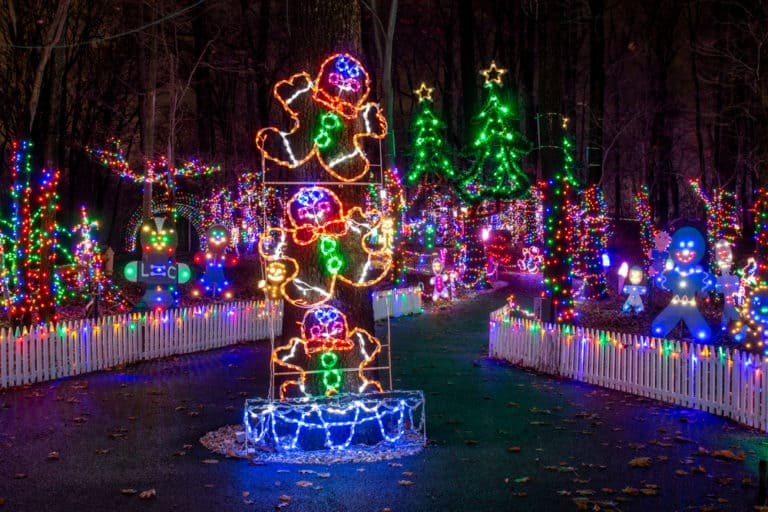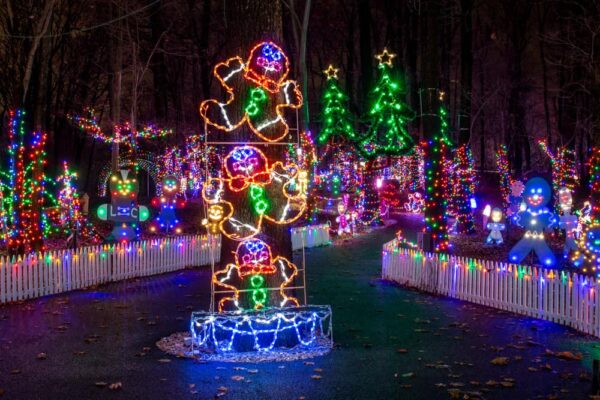 Christmas Magic: A Festival of Lights is a festive holiday attraction in York. Open from November 27 through the end of 2020, this half-mile walking trail through Rocky Ridge County Park is sure to put you in a festive mood. Featuring more than 600,000 lights, the trail passes by animated scenes, heated pavilions, and much more.
Live music is offered throughout the event and children can visit with Santa. For more information, click here.
Pennsylvania Christmas and Gift Show in Harrisburg
Looking for the perfect gift (and didn't find it on our PA gift-giving guide)? Head to the Farm Show Complex in Harrisburg for the annual Christmas and Gift Show. Open from December 4 through December 8, this event features hundreds of local and national artisans selling handmade and unique gifts that are perfect for the whole family.
Come with your shopping list, and you'll no doubt leave with much of it checked off.
For more information, visit the event's website.
New Year's Eve in Harrisburg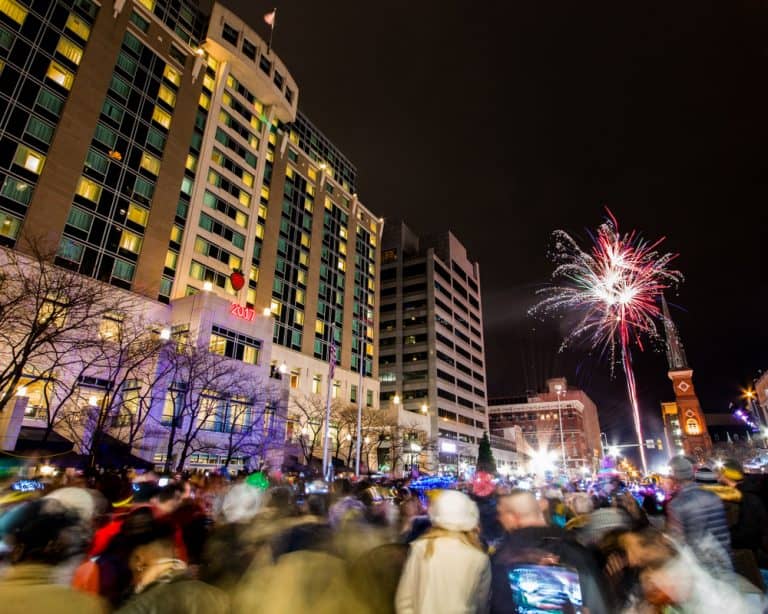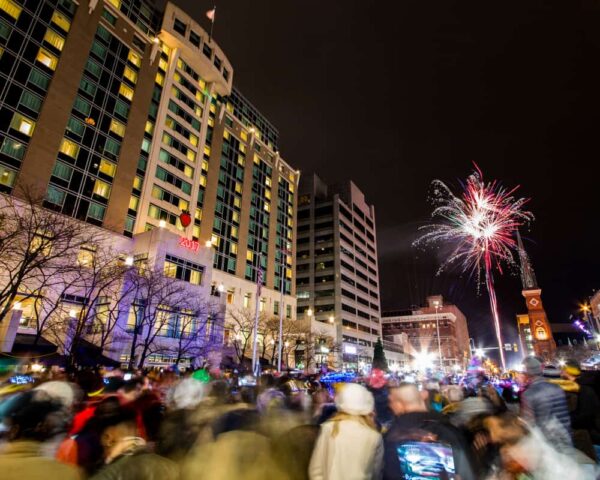 End the holiday season on a high note by celebrating New Year's Eve in downtown Harrisburg. Enjoy live music in a festive environment at Market Square before the dropping of the strawberry at midnight rings in 2020.
Of course, Harrisburg isn't the only place in the area that features a New Year's Eve drop. Other great choices include the pickle in Dillsburg, the sled in Duncannon, the rose drops in York and Lancaster, and many more.
Looking for even more things to do this holiday season? Check out our top Christmasy things to do in Pennsylvania, the most festive towns in PA, our top picks for Christmas events in Philadelphia, the best holiday attractions in Bethlehem, Pennsylvania, our favorite ways to experience Christmas in Lancaster County, and the best Christmas lights in Pittsburgh.