Disclosure: This article may contain affiliate links. We will make a small commission from these links if you order something at no additional cost to you.
Hidden deep in the woods north of downtown York is one of the most festive holiday destinations in Pennsylvania Dutch Country: Rocky Ridge's Christmas Magic in York, PA.
The tradition of the Christmas Magic display has been held annually since 1984. What started as a 10,000-light display during an energy crisis has morphed into one of the region's most beloved holiday season traditions.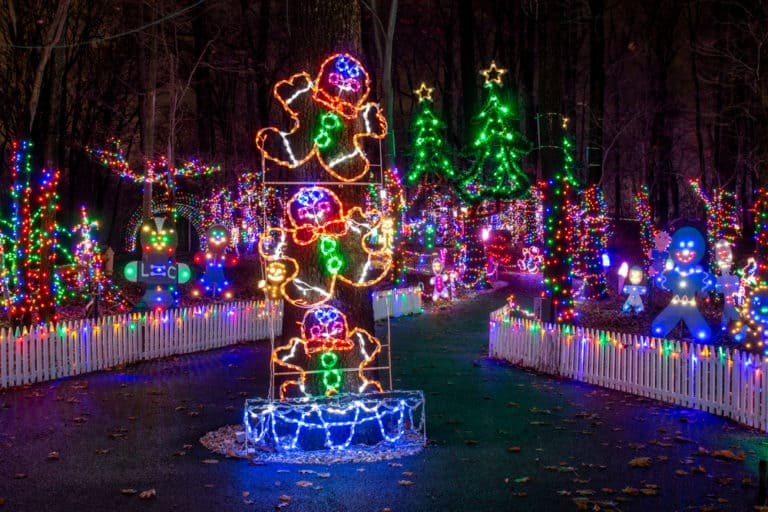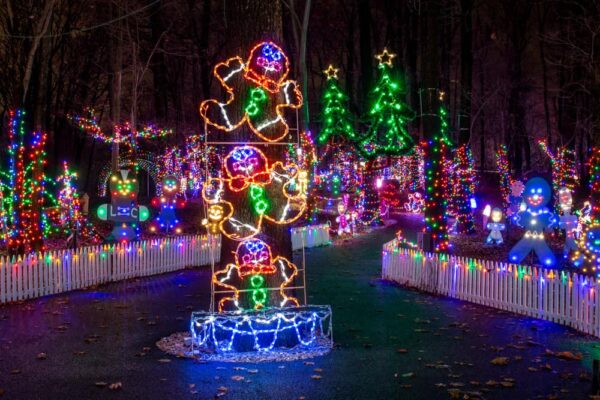 Today, Christmas Magic features more than 600,000 beautiful lights along a half-mile walking trail through Rocky Ridge Park. Rocky Ridge Park was the first county park and is 750 acres in size, making it a great spot to visit throughout the year.
While Rocky Ridge's Christmas Magic is a walk-through light show, the beautiful lights actually start as you are driving into the site. These lights along Deininger Road really do a great job of setting the mood for the main attraction.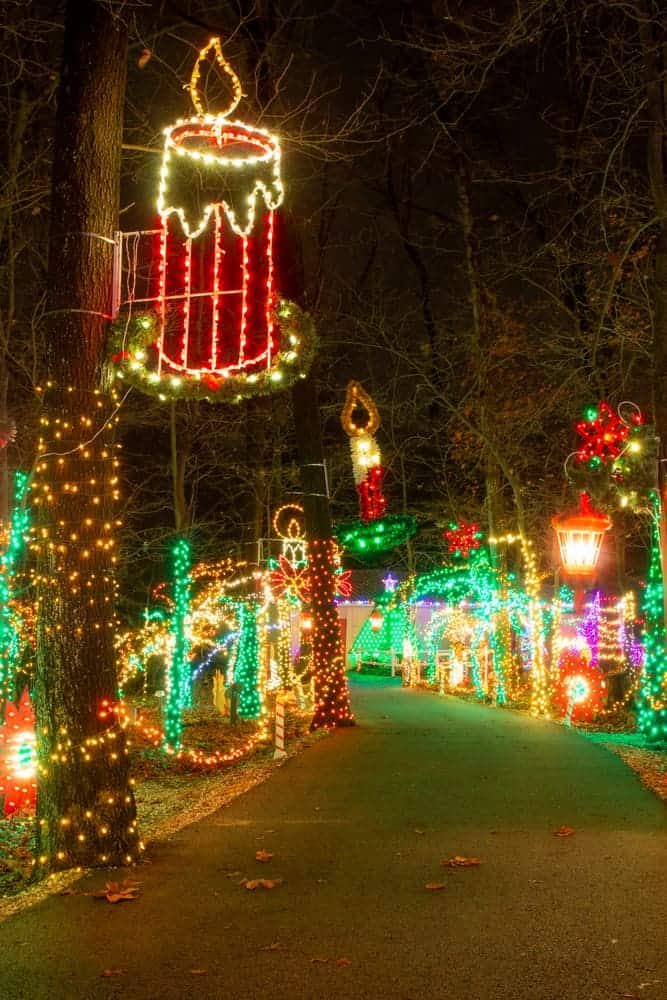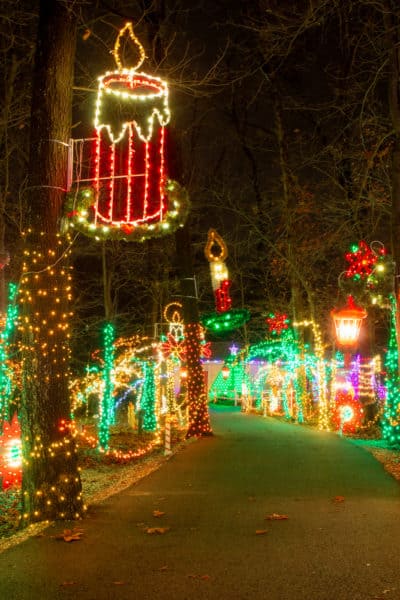 The half-mile walk through the Rocky Ridge Christmas lights is quite easy and should be accessible for anyone that can walk that distance. There are also several benches and seating areas along the way for those that need a break.
(There are also many great drive-through light displays in Pennsylvania.)
Having visited other light displays like Koziar's Christmas Village, Trail of Lights at Country Creek Farm, and Hershey Sweet Lights, I was amazed at how full the lights were at Christmas Magic. They really do a great job of layering the displays here so that the forest looks completely filled with lights no matter where you look. That makes this one of the best displays of Christmas lights in PA.
Despite this, the light displays don't look cluttered.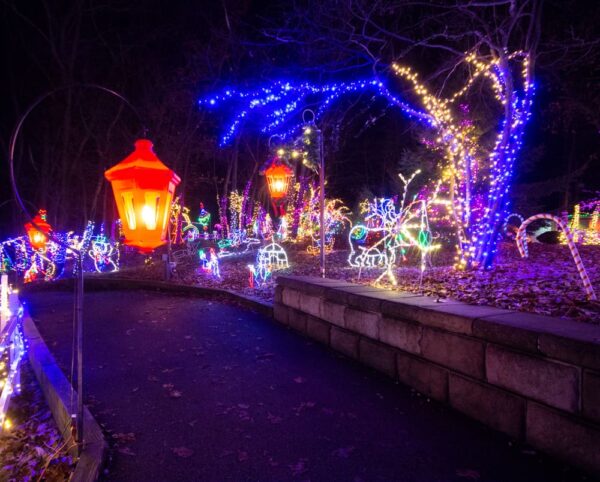 As you walk through this festive light show, there are a variety of small buildings you can enter. These include a small snack bar, a model train room, and even a space to visit with Santa.
(Note: In 2022, visits with Santa may not be available; however, the snack bar and model trains have returned!)
I was amazed at how warm and cozy the rooms felt, and several even had incredible stone fireplaces to keep the spaces warm.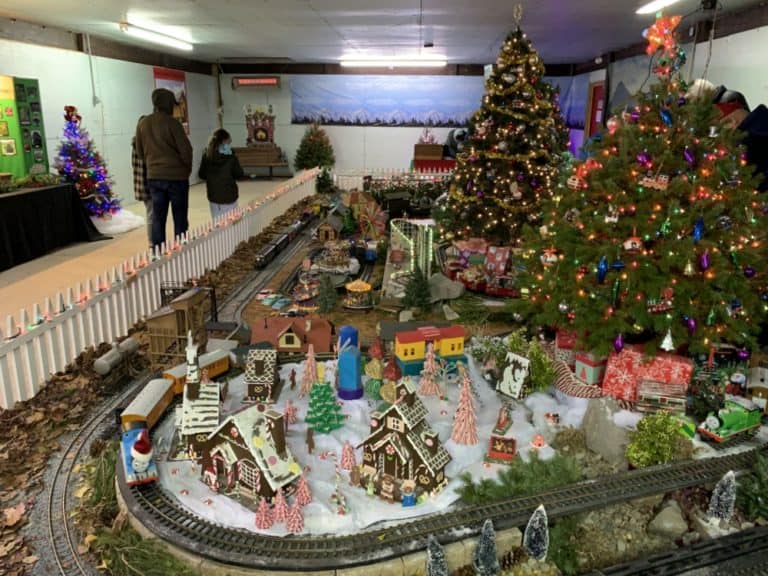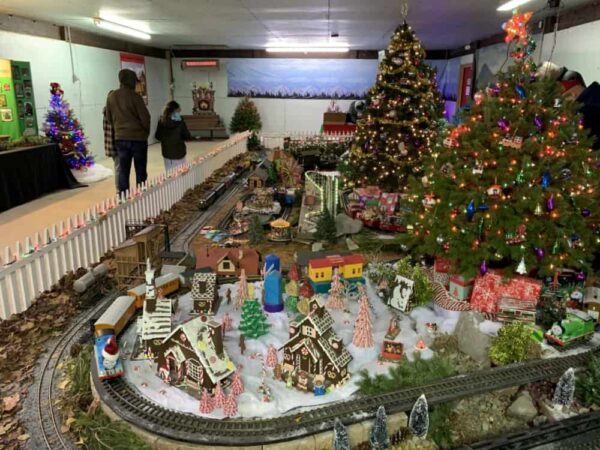 The model trains were a hit with my young kids, who loved watching the variety of different trains that ran on the imaginative Christmas-themed tracks. Christmas Magic included one large display that featured close to a dozen different trains, as well as another small track area in the same room with Santa.
Speaking of Santa, he was a nice surprise to see during our visit. While he didn't spend a ton of time with the kids, he did invite them to sit on his lap, and you were welcome to take your own photos at no charge.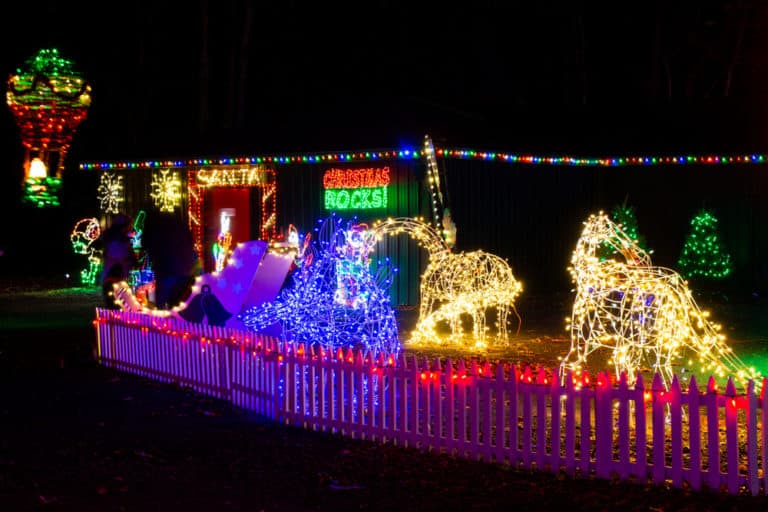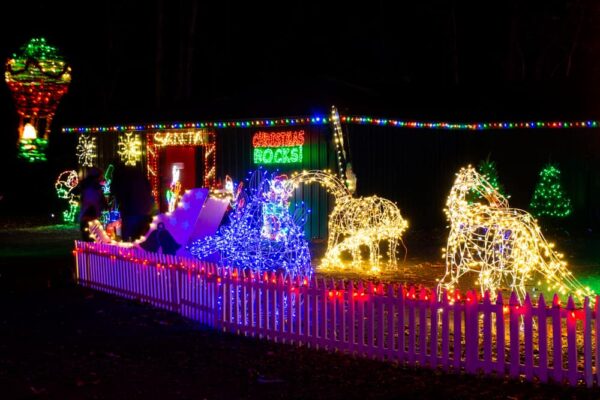 To complement the festive cheer, there is a snack bar, food stall, and live music spread throughout Rocky Ridge's Christmas light display. At the snack bar, treats like hot chocolate, apple cider, and a few sweet snacks were available for a reasonable price.
Overall, there was a lot to like about Christmas Magic in York, PA. Unlike the many drive-through light displays around Pennsylvania, the walk-through display here allowed you to go at your own pace and enjoy the lights.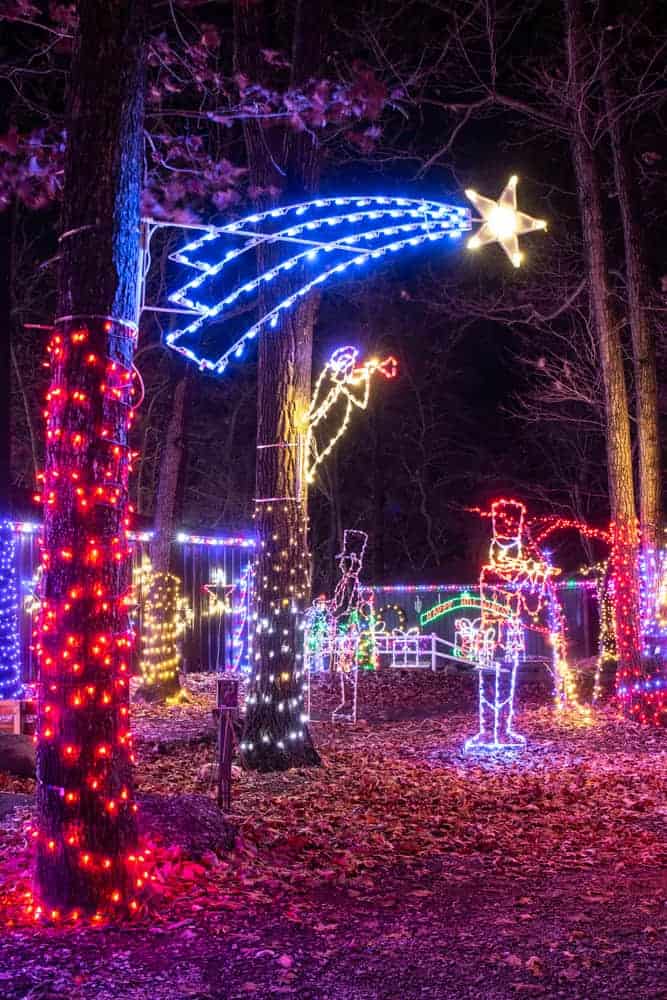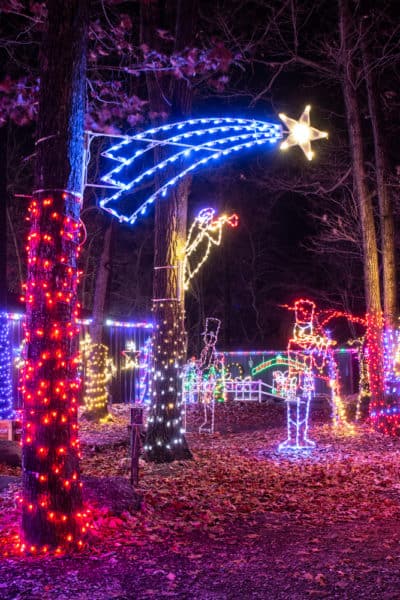 While this might not be the type of attraction that you'll want to drive across the state to see, it's a great spot to visit if you are looking for some festive Christmas lights in York, PA, or the surrounding area.
Visiting Rocky Ridge's Christmas Magic
Christmas Magic at Rocky Ridge Park is open from November 25 through December 30, 2022 with closures on Christmas Eve and Christmas Day. It is open from 6-9pm Monday-Thursday and 5-9pm Friday-Sunday.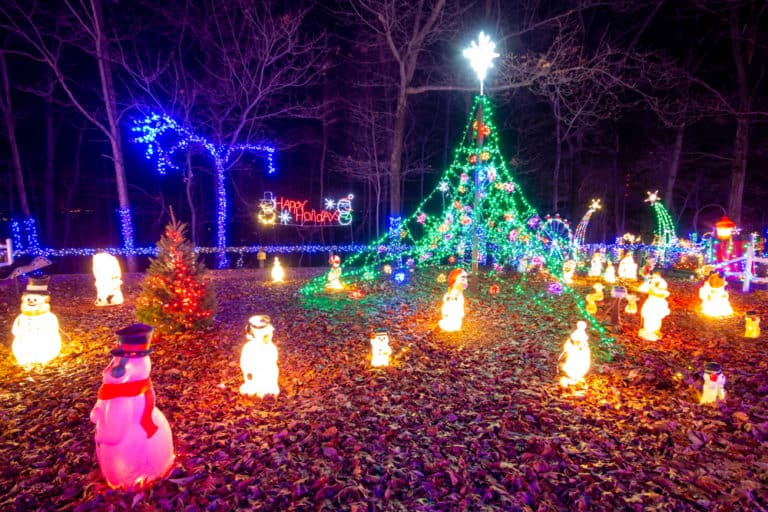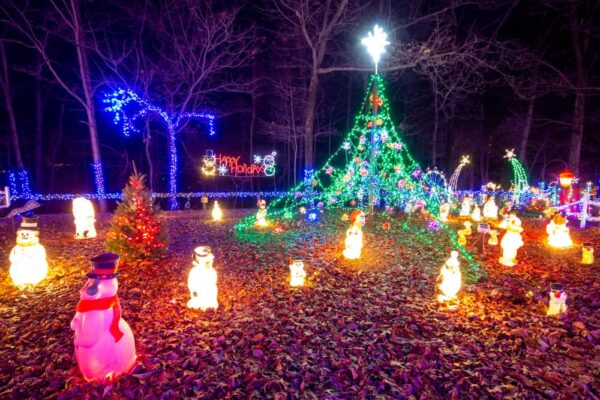 Timed tickets ($10 for adults, $5 children 6-14) are required for entrance every evening, and no tickets are sold at the gate. This ensures that the crowds are manageable, especially on the busiest nights, and that you'll have a great experience at the event.
For more information or to get tickets, visit their website.
Note: I was provided with complimentary tickets to Christmas Magic in York, PA to facilitate this review. However, the opinions expressed are my own.
Looking for more holiday destinations in the area? Check out our favorite Christmas things to do in Harrisburg, the best things to do at Christmas in Lancaster, Christmas Candylane at Hersheypark, and Christmas at Longwood Gardens.