Please do your best to limit your travels around PA during this time. If you decide to travel, please check the status of the places you are going. Some places around the state are temporarily closed or have changed their hours. We will not be updating individual articles to note these changes. Stay safe and wear a mask!


During the holiday season, I always enjoy finding new drive-through Christmas light shows in Pennsylvania to enjoy. In December 2020, I had a chance to finally check out the Christmas Spirit Light Show in Lancaster.
The Christmas Spirit Light Show takes place on the parking lot and field of Clipper Magazine Stadium on the northern end of Lancaster and has been at the park since the 2018 season. Prior to that, the show took place at Manheim Township Community Park for their inaugural season in 2017.
This drive-through light show is roughly one mile in length and winds its way through the stadium's parking lot, as well as going inside of Clipper Magazine Stadium.
Disclosure: This article may contain affiliate links. We will make a small commission from these links if you order something at no additional cost to you.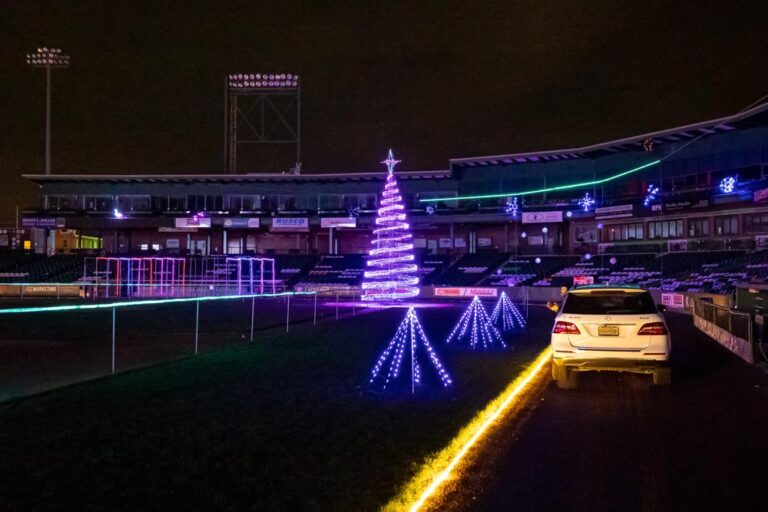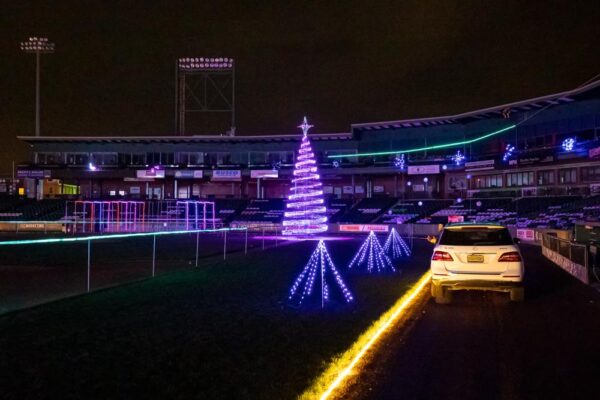 To my knowledge, this might be the only attraction of any kind in PA that allows you to legally drive on a professional baseball field. Not only is this fun if you are a baseball fan but it also adds a lot of uniqueness to your visit.
Visits to the Christmas Spirit Light Show start adjacent to the parking lot. Cones are set up from the entrance along North Prince Street to guide you in the right direction. If it's a busy night, which is often the case on weekends, the line waiting to get in might back up onto North Price Street.
Before entering, you'll have the chance to purchase a variety of snack foods and drinks (non-alcoholic, of course) to enjoy while driving through the display. The prices for these items are a little on the high side, though, so you might want to think about bringing your own snacks with you.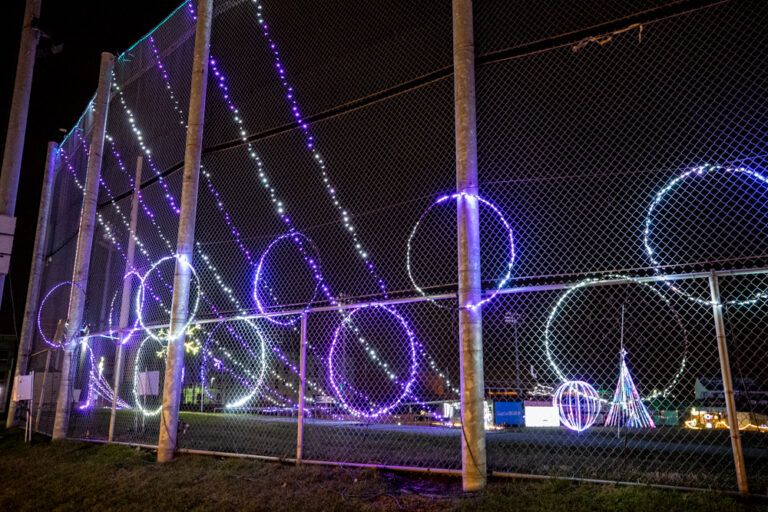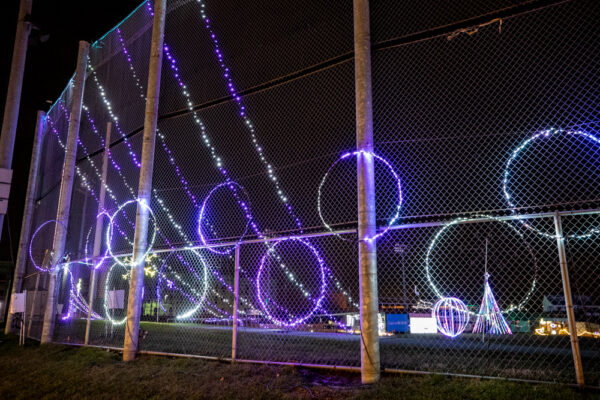 Once through the ticket window, you are asked to leave only your car's parking lights on so as to night distract from the beauty of the Christmas lights.
Before entering the display, make sure to take note of the show's radio station. The hundreds of thousands of lights that make up the show are synched to a variety of fun and upbeat Christmas songs, and you'll definitely get the most out of the display if you are listening along with the show.
It's worth noting that the show does start out off a little on the slow side. Other than looking out over lights that you'll drive through later on the trek, the real displays don't really seem to start until you enter the baseball stadium.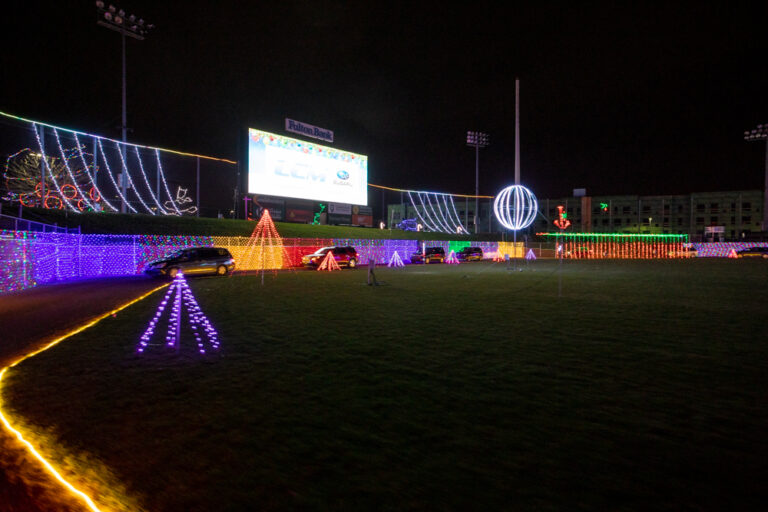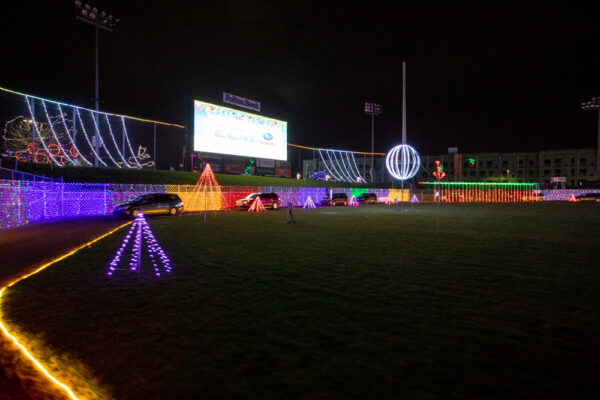 Once inside the stadium, the show gets noticeably more exciting as there are lights throughout much of the playing field to enjoy. The driving path takes you along the outskirts of the field as you drive on the warning track.
Along the way, the route passes through a series of light tunnels and past towering Christmas trees. I did wish that there were a few more lights in the seating area as most of the lights in the stadium were on the driver's side of the car. However, there's still a lot of beauty here for everyone to enjoy.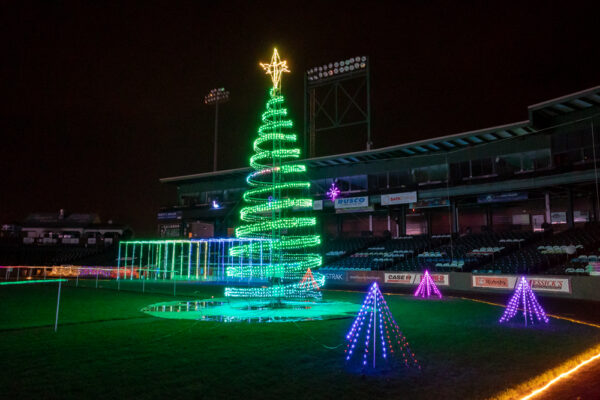 Once out of the stadium, the show's route snakes its way through the back parking lot of the ballpark. There are dancing lights and several more fun tunnels to drive through, all synchronized to the show's music.
If I'm being perfectly honest, the overall display seemed a bit spread out. I also found it interesting there the displays were almost entirely just basic lights and not scenes or characters such as dancing snowmen, the 12 Days of Christmas, and other similar things you typically see at shows like this such as Hershey Sweet Lights and Lights on the Lake in Altoona.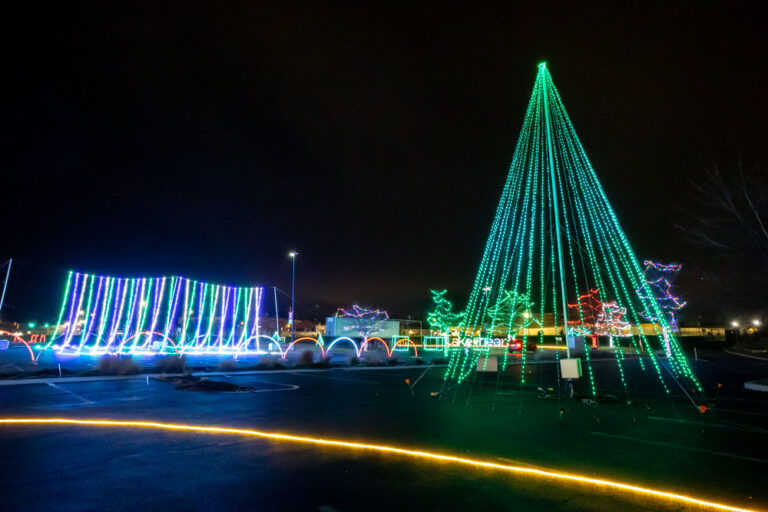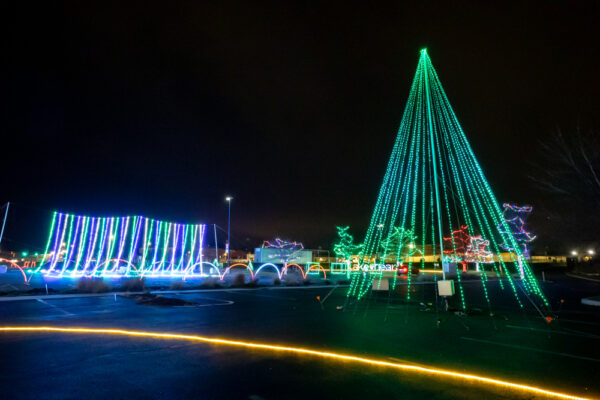 That being said, the display here is quite nice. In fact, my six-year-old son said, as we neared the end of the display, that he was "So happy that he was crying." And, without a doubt, my entire family enjoyed the show.
Even better, unlike some of those displays that tend to be more or less the same every year, the Christmas Spirit Light Show grows each year. In fact, in 2020, they had more than 500,000 lights which is said to be their largest show so far.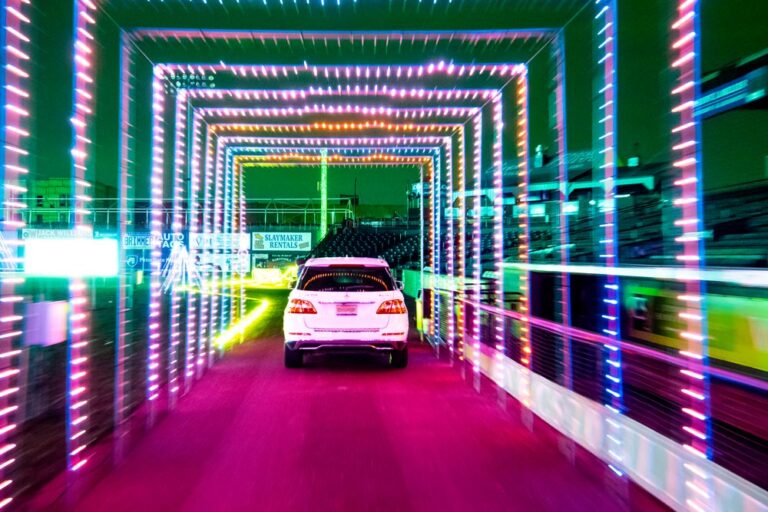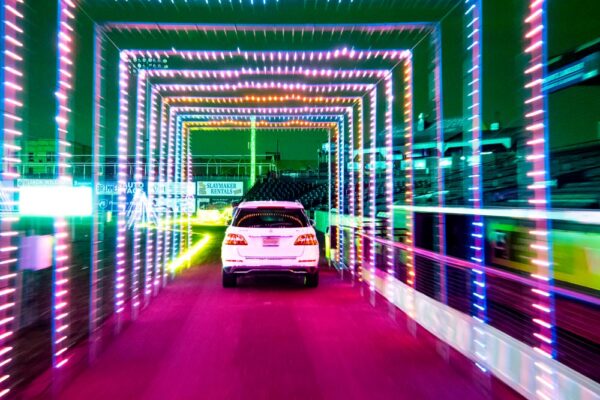 Because of this and even though I wished the lights were a bit more densely placed and had more whimsical displays, I still definitely recommend checking out the Christmas Spirit Light Show if you are looking for something to do during the Christmas season in Lancaster.
Without a doubt, it's a fun and festive way to enjoy some Christmas cheer in Lancaster County this holiday season.
Details about the 2020 Christmas Spirit Light Show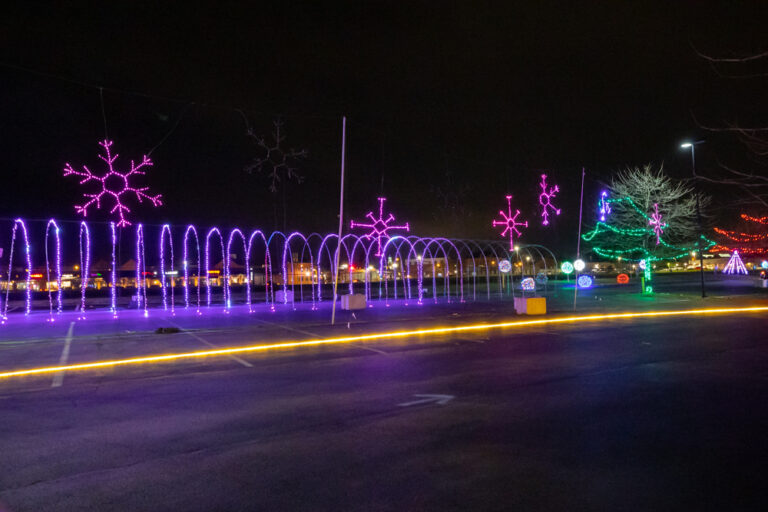 The 2020 Christmas Spirit Light Show in Lancaster, PA is open most nights from November 28 through December 31, 2020, including on Christmas night. It opens at 5:30 pm each evening and closes at 9:30 pm Sunday through Thursday and at 10:30 pm on Friday and Saturday nights.
The cost is $20 per vehicle for admission each night. Vehicles with more than 8 people are $30. There is no upcharge for visiting on weekends like many light displays charge.
For a full schedule of operating dates and for more details, visit their website: ChristmasSpiritLightShows.com.
Looking for more things to do during Christmas in Pennsylvania? Check out Koziar's Christmas Village, Christmas Candylane at Hersheypark, and Christmas Magic at Rocky Ridge Park.