Disclosure: This article may contain affiliate links. We will make a small commission from these links if you order something at no additional cost to you.
Pennsylvania is rich in American political history. America's three most important founding documents, the Declaration of Independence, the Articles of Confederation, and the Constitution, were all adopted in the state. Pennsylvania was also the birthplace of one president and the location of the retirement home of another.
In this political season, I thought I'd take a look at some of the most politically important sites that travelers can visit in Pennsylvania. These sites are perfect for both political junkies and those just wanting to learn more about the history of American government.
Pennsylvania State Capitol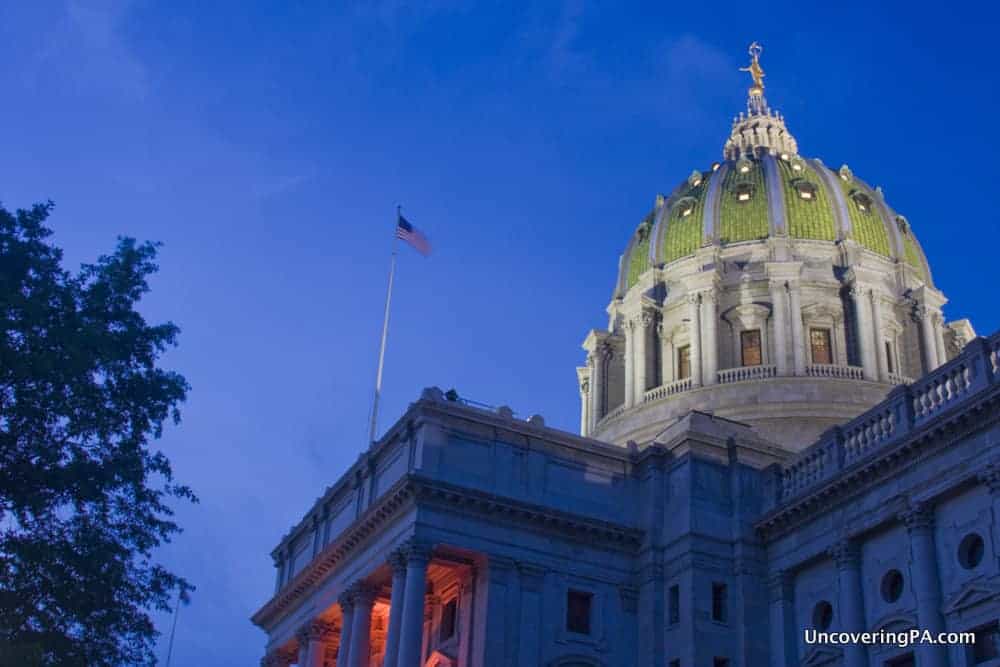 Located in downtown Harrisburg, the Pennsylvania State Capitol is the seat of government for the state. While it might sound strange to put a current government building on this list, the PA Capitol is one of the most beautiful buildings I've ever had a chance to visit. In fact, when the building was dedicated in 1906, President Theodore Roosevelt called it, "the handsomest building I ever saw."
Visitors can take either a guided or self-guided tour through the building and even see the state legislatures and Supreme Court in action. Find out more about visiting this amazing building in my article about touring the PA State Capitol.
Independence National Historical Park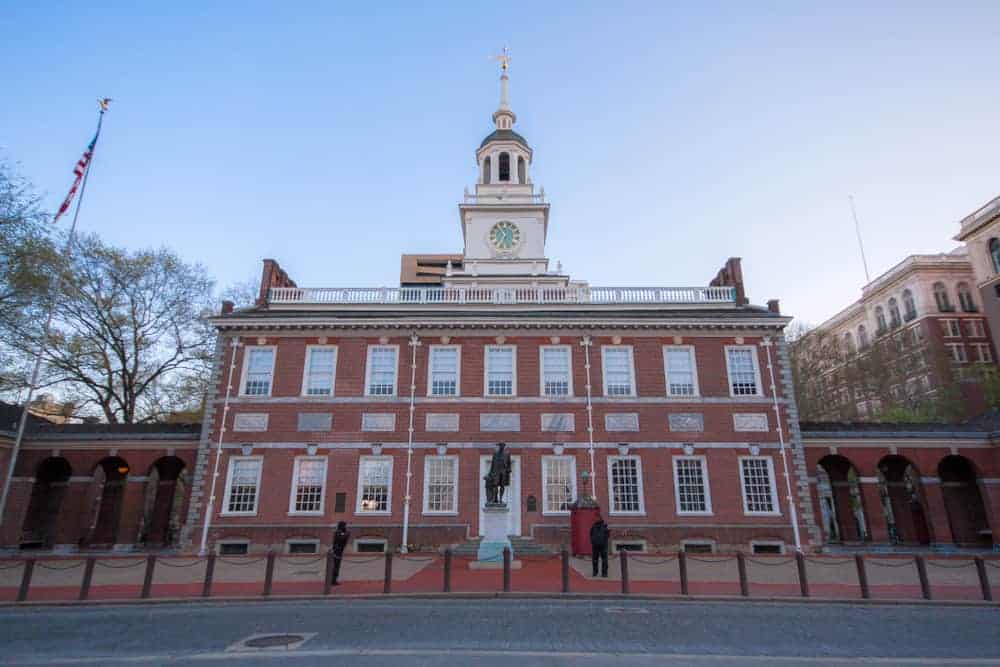 There might not be any more important political site in Pennsylvania than Independence National Historical Park. This National Park Service site comprises more than two dozen buildings and monuments in Philadelphia's Old City. However, there's little doubt that the most important building is Independence Hall.
Visitors can tour this building to see the room where the Declaration of Independence was signed and ratified. When visiting, don't miss Congress Hall, which was home to the US Congress from 1790-1800.
For more information about visiting the park, check out my full write-up on Independence National Historical Park.
Provincial Courthouse in York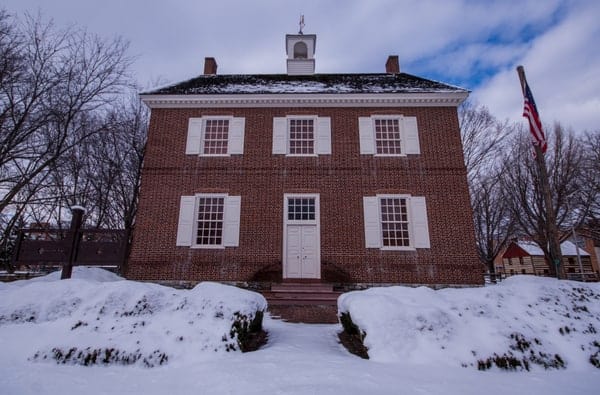 In the 1770s, York was a small provincial town on the western outskirts of American civilization. However, that all changed when the Continental Congress came to town in September 1777 while fleeing the British takeover of Philadelphia.
The Continental Congress would end up staying in York until June 28, 1778. While in town, they adopted the Articles of Confederation, the first Constitution of the United States of America. They also signed the treaty with France that would help them win the war for independence.
While the original building was lost to time, a replica has been reconstructed and is open for tours as part of York's Colonial Complex. Find out more about touring the are in our article about the colonial complex.
Wheatland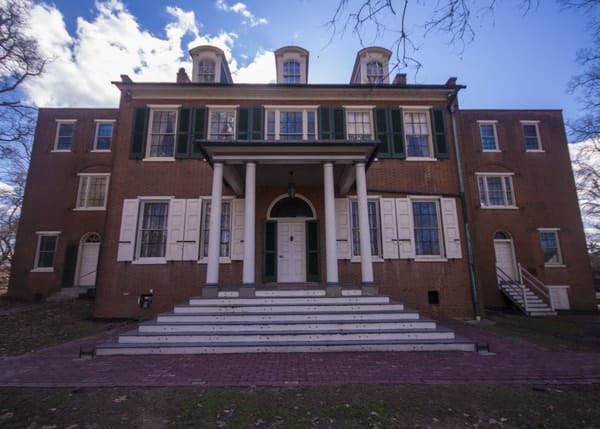 Wheatland is the Lancaster County home of the first president born in Pennsylvania, James Buchanan. Buchanan lived in the home both before and after his presidency, from 1848 until his death in 1868. Visitors can tour the home, which is largely unchanged from Buchanan's time and contains many of his personal items.
While in the area, don't miss Buchanan's grave in Lancaster's Woodward Hill Cemetery. Find out more about visiting both Wheatland and his grave in my article about the site.
James Buchanan's Birthplace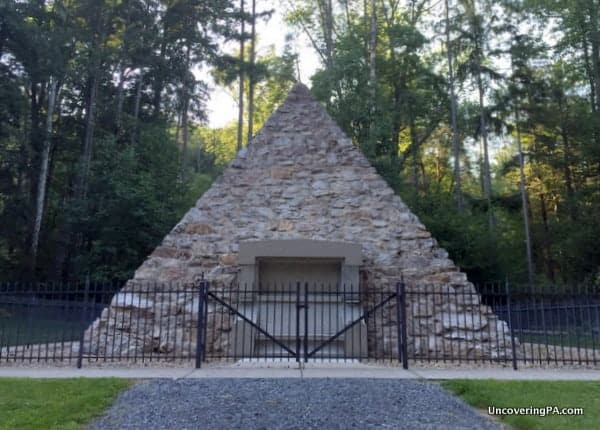 James Buchanan's birthplace is located near Mercersburg, Pennsylvania, in what is now known as Buchanan's Birthplace State Park. While the home where Buchanan was born is no longer there, a stone pyramid marks where it stood and signage around the home tells of his life and public career.
In nearby Mercersburg, visitors can take a self-guided walking tour of sites important to Buchanan's life, including the hotel where he announced his candidacy for president.
Find out more about visiting the area in my article about Buchanan's birthplace.
The National Constitution Center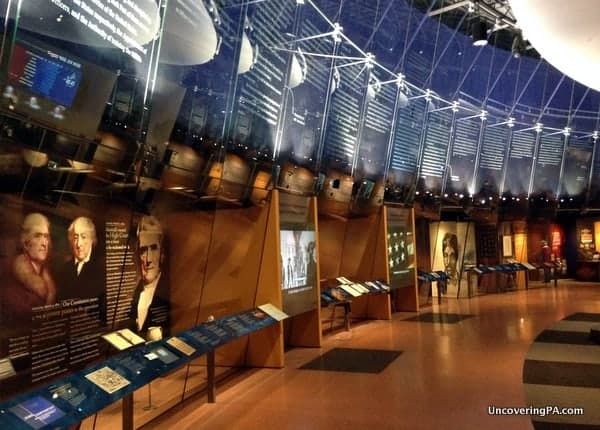 The National Constitution Center is a museum near Independence Hall that is dedicated to telling the story of the US Constitution. While I wouldn't consider it a must-visit destination for first-time visitors to Philadelphia, it offers a great, in-depth look at the history of the Constitution, and how it applies to our lives today.
This non-partisan museum is a great place for political junkies or just those wanting to learn more about American government. Click the link to read all of my thoughts on the National Constitution Center.
Eisenhower Homestead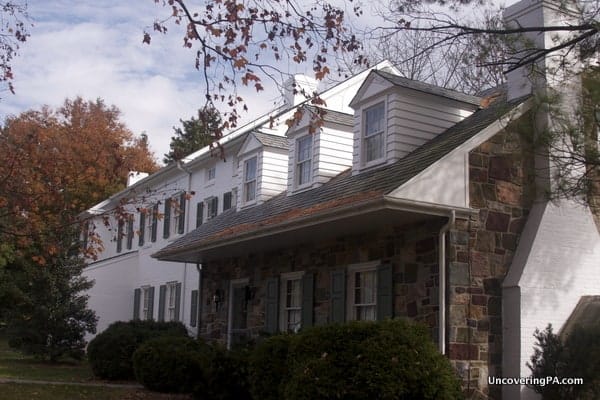 The Eisenhower Homestead in Gettysburg is the retirement home of President Dwight Eisenhower. Eisenhower bought the farm in 1950 when he retired from the military. When he became president, Eisenhower would vacation in the home and even brought various heads of state from around the world to stay here.
Today, the Eisenhower Homestead is open to tours through the Gettysburg National Battlefield. The home is filled with the Eisenhower's possessions and allows visitors to learn about their lives. Find out more about visiting in my article about the Eisenhower Homestead.
Friendship Hill National Historic Site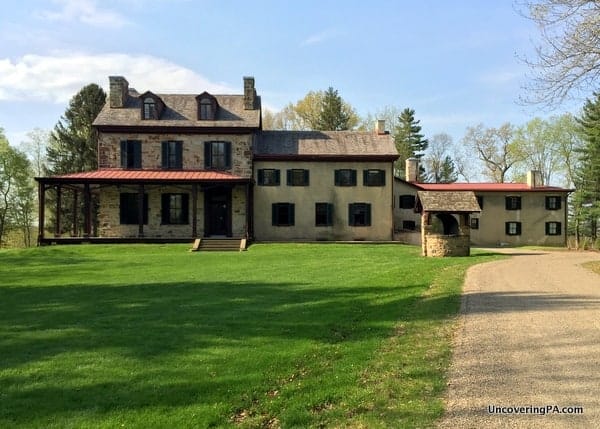 Friendship Hill National Historic Site was the home of Albert Gallatin, the longest serving Secretary of the Treasury in US history. While not a household name today, Gallatin was one of the most influential men in early America, shaping the course of how the country looks to this day. Visitors to his home in southwestern Pennsylvania can learn about his life and legacy.
For more information about visiting Friendship Hill, check out this article that I wrote on the site.
Gettysburg National Cemetery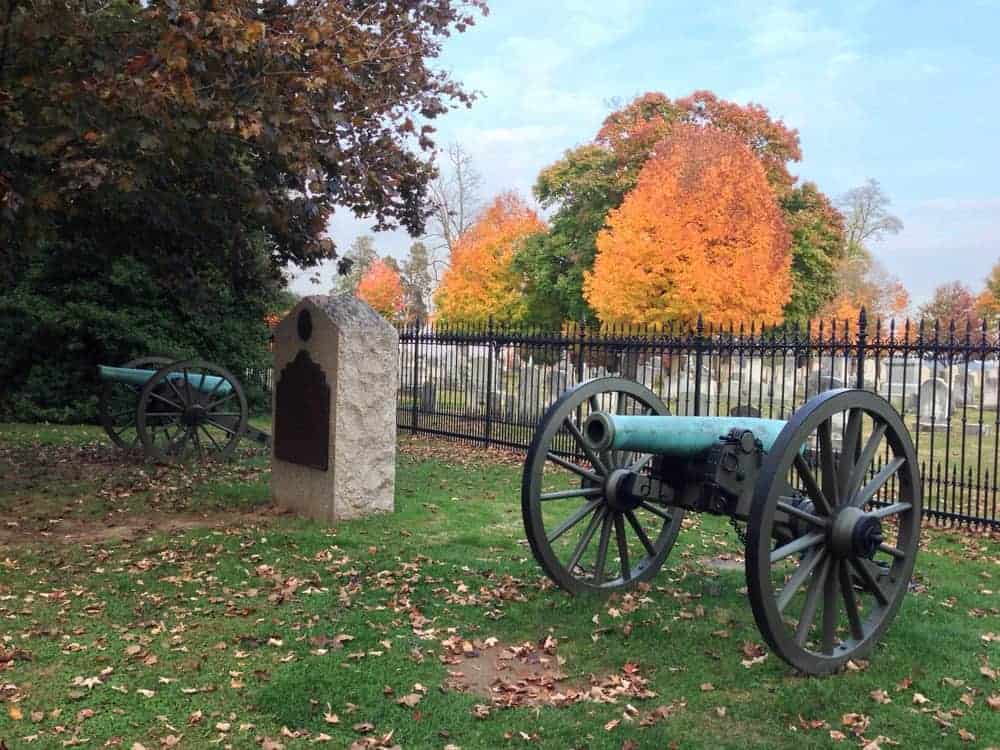 Other than his death, there might be no more well-known event in the life of President Abraham Lincoln than his Gettysburg Address. Given in November 1863, just four months after the Battle of Gettysburg had ravaged the area, Lincoln gave this momentous speech at the opening of the Gettysburg National Cemetery.
Visitors today can walk through that cemetery and see where Lincoln uttered those famous words. For more information about the cemetery, visit the National Park Service's website.
Grave of Vice President George Mifflin Dallas
America has had 47 different vice presidents throughout its history, but only one is buried in Pennsylvania. George Mifflin Dallas served as the vice president for President James Polk from 1845-1849. Dallas had served in many site-wide and national positions both prior to and after his vice presidency. His main political rival was his fellow Pennsylvanian James Buchanan.
Dallas died in Philadelphia on December 31, 1864 and is buried in St. Peter's Episcopal Graveyard in downtown Philly. More information about Dallas' life and grave can be found here.