Disclosure: This article may contain affiliate links. We will make a small commission from these links if you order something at no additional cost to you.
Sullivan County is a land of many incredible waterfalls. Some, like Angel Falls and Dry Run Falls, are well known and are visited by many. Still others, such as East Branch Falls, are little known. Rusty Falls is within this latter category.
Rusty Falls is located in the center of Loyalsock State Forest, only a short distance from the charming community of Eagles Mere. However, while it's relatively close to town, private property necessitates driving to the other side of the waterfall if you want to visit it.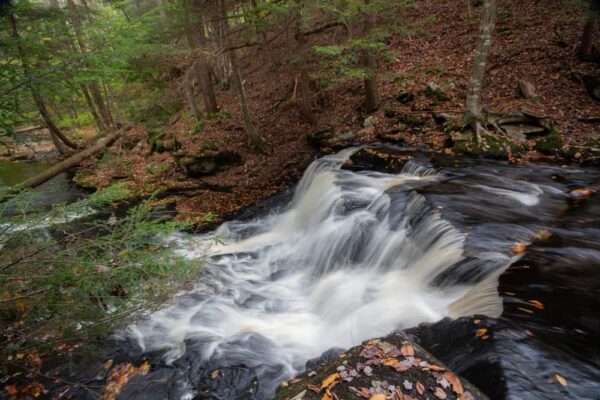 The hike to Rusty Falls isn't overly difficult but does require a bit of relatively easy off-trail hiking. All told, the hike is approximately 2.5 miles road trip. The trail loses only about 200 feet of elevation on the hike to the falls, making it a relatively easy trail.
The trail to Rusty Falls is along an old forest road that is part of the Bridle Trail system in the park. This is a popular horseback riding trail, so make sure to keep your eyes open for droppings while hiking along it.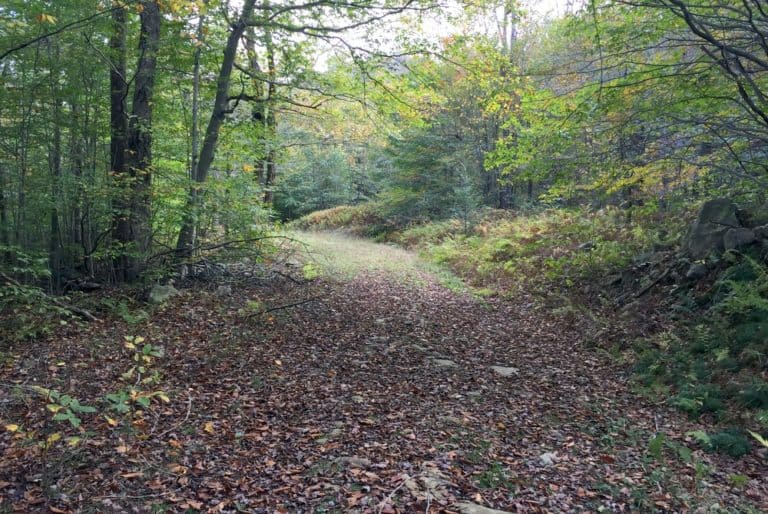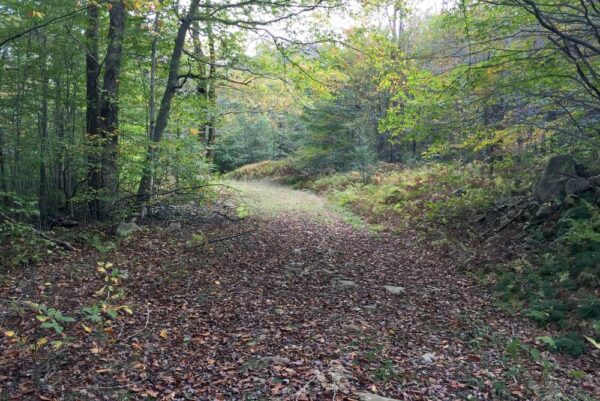 From the parking area along Shanerburg Road (full details below), walk past the gate and hike along the old dirt road for approximately 1.2 miles. This old road isn't well marked but is very easy to follow. Just make sure to stay straight on the main trail instead of taking the one that branches off to the right about half a mile into the hike.
After 1.2 miles of hiking, the trail runs directly into Rusty Run. When you get to this spot, don't make the wet stream crossing.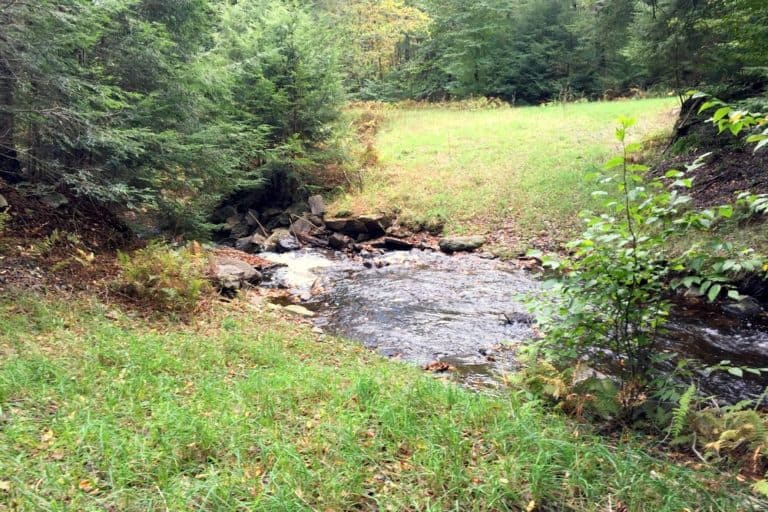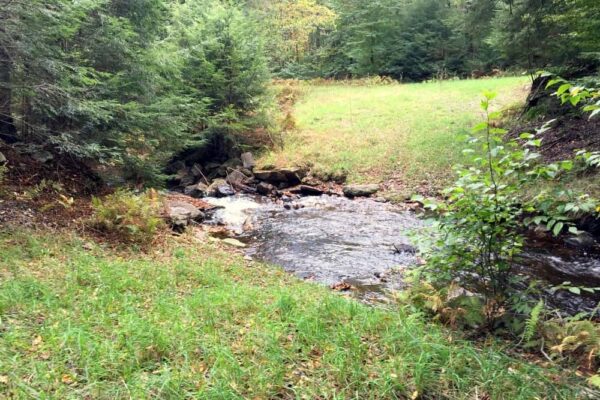 Instead, head into the woods upstream for a couple of hundred yards until you come to Rusty Falls. While there is no official trail, the forest is relatively open and it's easy to find your way as long as you stay within sight of the stream (which should stay on your left while hiking up the stream).
For those with a GPS, Rusty Falls can be found at the following coordinates: 41.422167, -76.552083.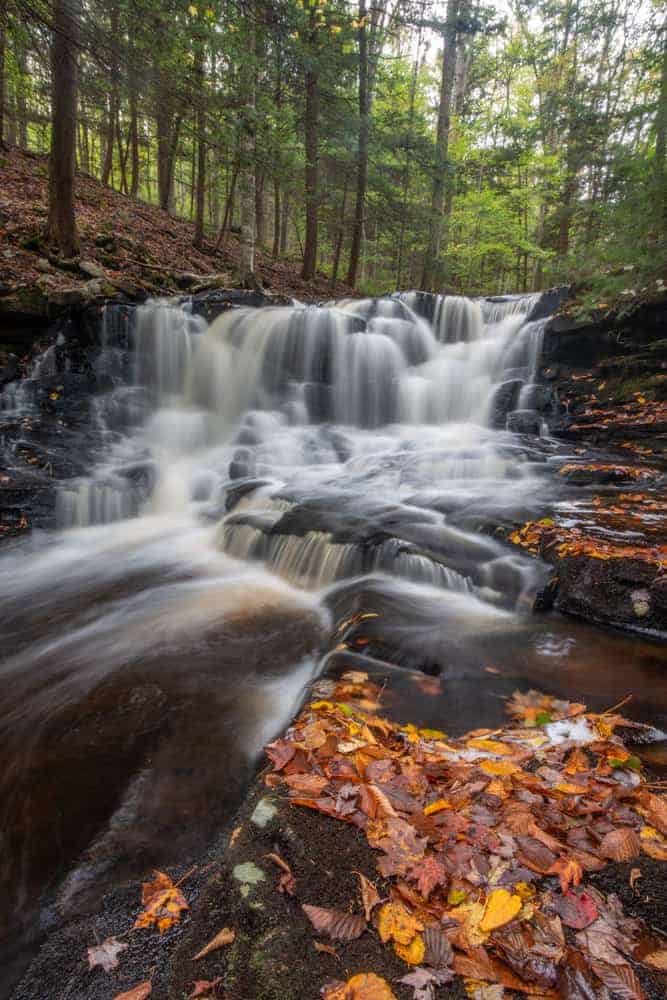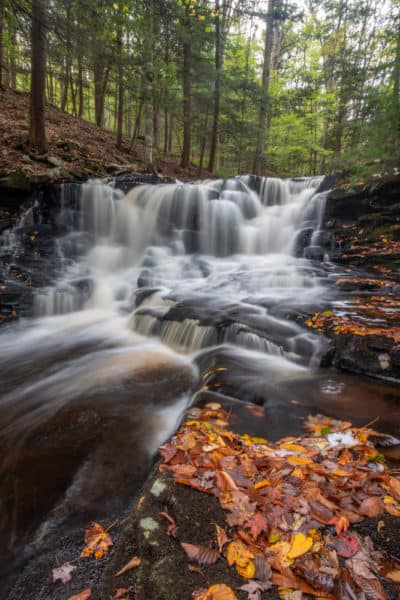 Rusty Falls isn't an overly large waterfall and is only about 8 feet in height. Despite not being as tall as many nearby waterfalls, it has a beautiful shape and looks good both in person and in photographs.
The bank here is a bit slippery, but it's easy enough to get to the base of Rusty Falls to take in this beautiful spot.
Once you've enjoyed Rusty Falls, continue heading upstream a few feet further to reach Upper Rusty Falls. While this waterfall is only about four feet tall, it's another beautiful spot and worth taking a few minutes to check out while you are in the area.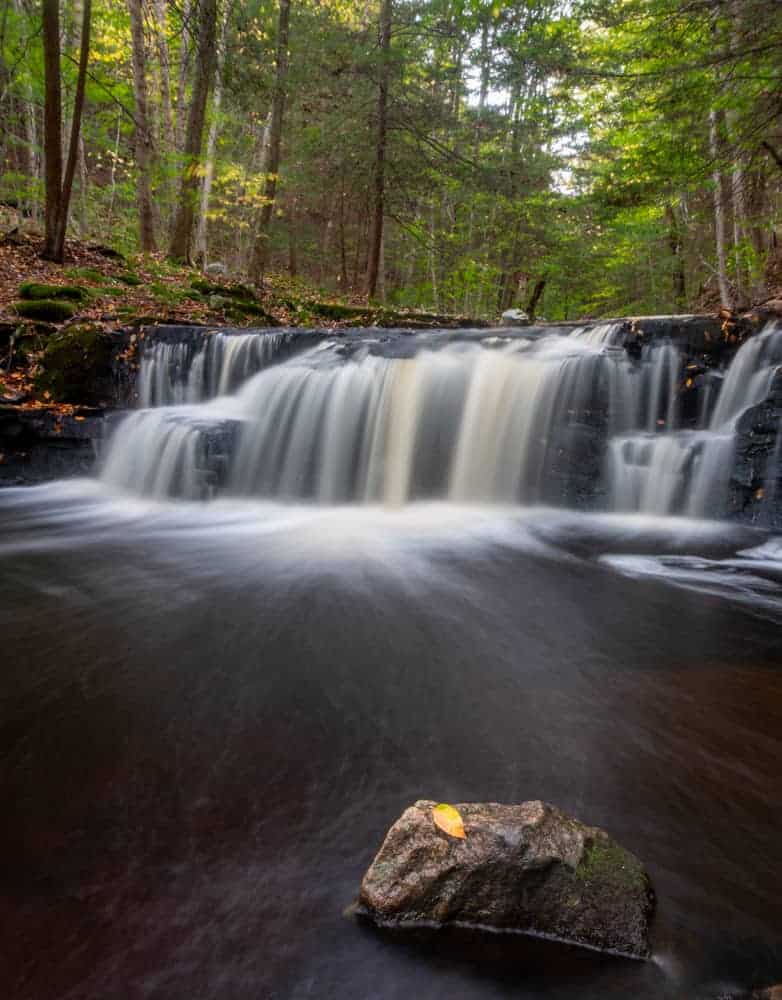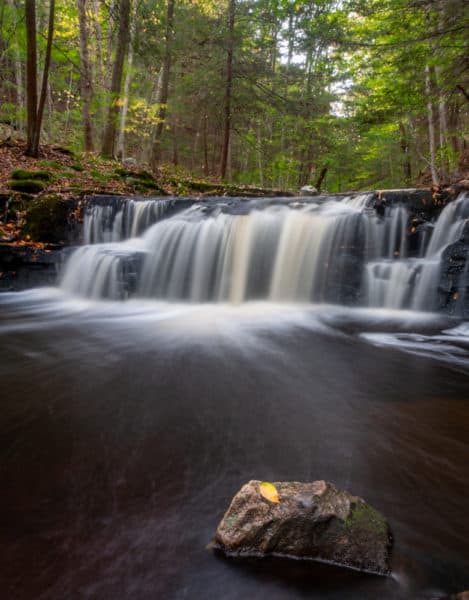 After you've enjoyed these two beautiful waterfalls, simply retrace your steps for the 1.25-mile hike back to your vehicle.
While Rusty Falls isn't an overly large or imposing waterfall, it is a beautiful hidden gem that's worth seeking out if you are looking to explore a little-visited area of Loyalsock State Forest.
How to Get to Rusty Falls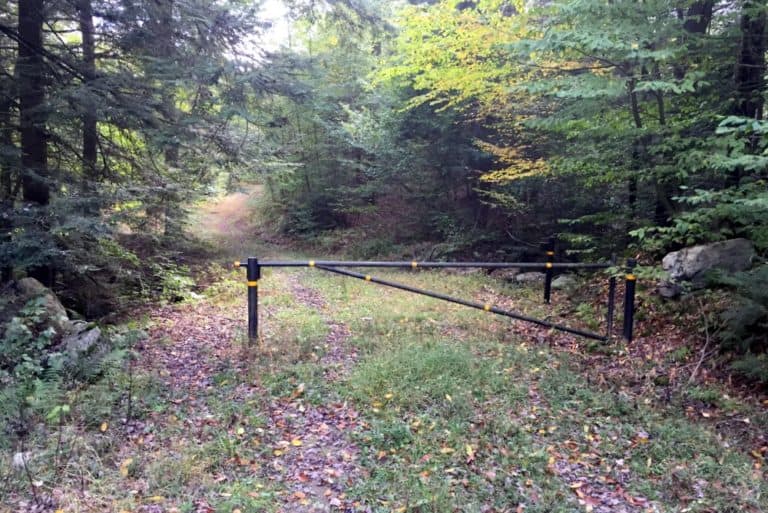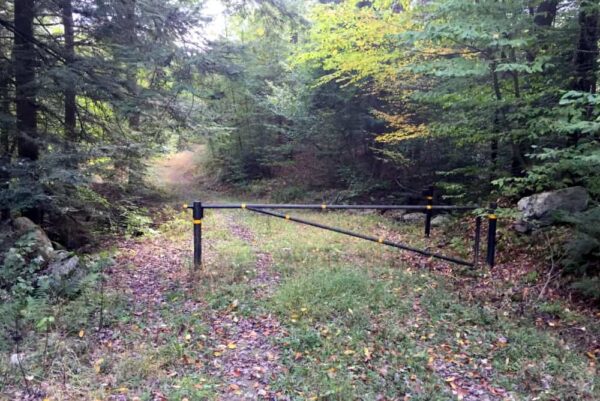 Rusty Falls is located in Loyalsock State Forest near Worlds End State Park and Eagles Mere, PA.
The parking area for the hike is located along Shanerburg Road at the following coordinates: 41.433700, -76.546883.
This road can be accessed from Route 154 just east of Worlds End State Park. It is also near Canyon Vista Overlook and the Cold Run Trail.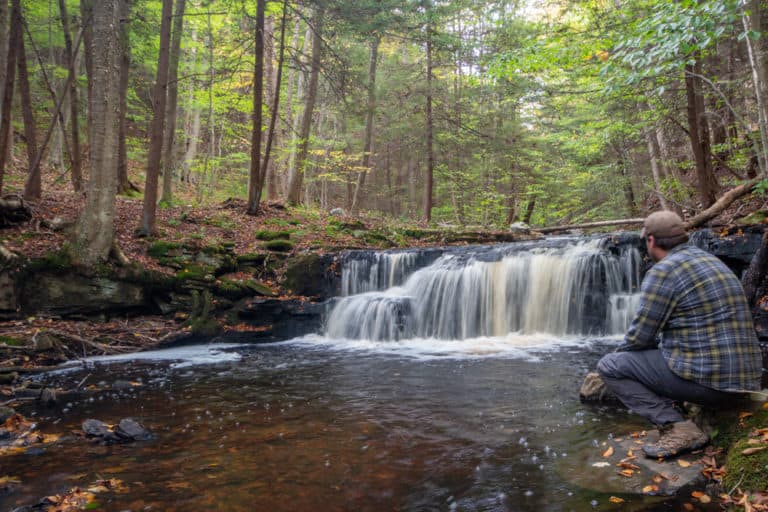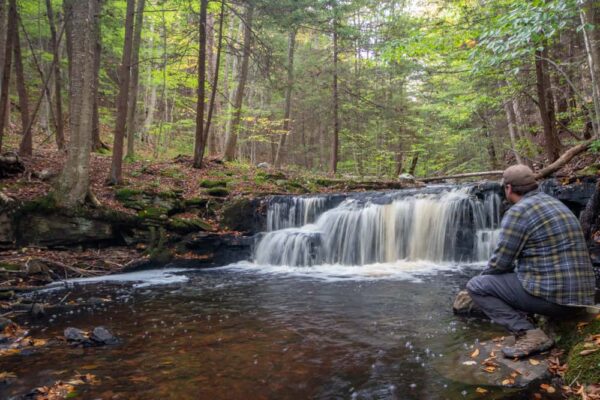 Park along the main road adjacent to the gated road that serves as the trail to the waterfall. Make sure you don't block the gate when you park.
From the parking area, follow the gated dirt road using the directions above to reach Rusty Falls.
Looking for more great spots to visit nearby? Check out Dutchman Falls, the Eagles Mere Auto Museum, and the Eagles Mere Museum.