Disclosure: This article may contain affiliate links. We will make a small commission from these links if you order something at no additional cost to you.
While I'm not a huge art aficionado, I always love finding weird and unusual art in my travels, and Schaefer's Auto Art in Erie, PA fits that bill perfectly.
Schaefer's Auto Art began in 1988 when creator Dick Schaefer became interested in this unique style of artistic expression. From there, his art took off, turning old automobiles into some of the most inventive and unique pieces you'll see anywhere.
Today, Schaefer's Auto Art is located on a quiet lawn along Hershey Road a short distance south of downtown Erie and just off of both I-79 and I-90. Without a doubt, it's one of the most unique things to do in Erie, PA.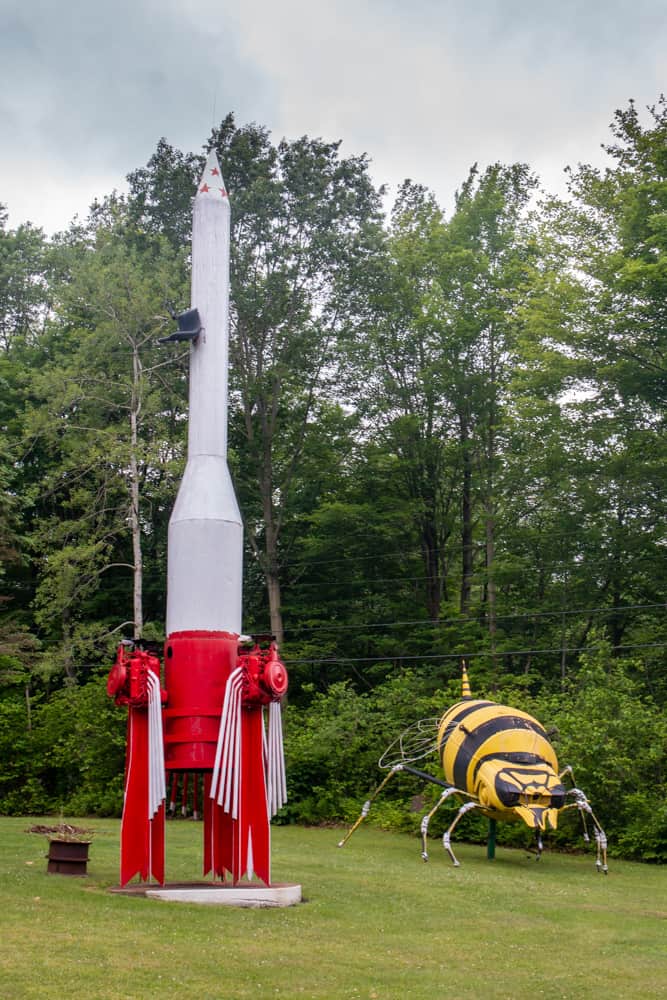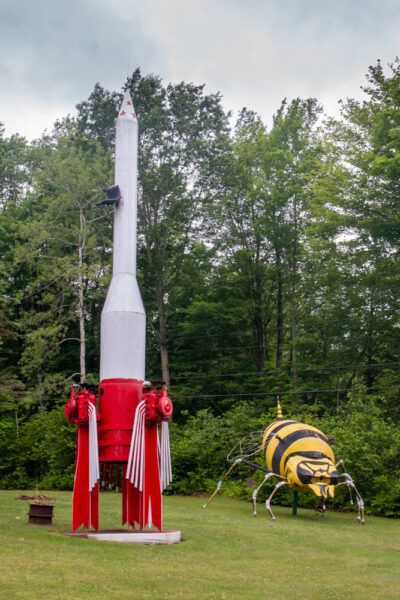 This free to visit spot features a handful of Schaefer's unique creations located along the road and visible from your car. However, if you want to more closely inspect these incredible creations, you are invited to walk through the space.
Parking for Schaefer's Auto Art is located on the southern side of Hershey Road at the following coordinates: 42.044476, -80.134828. You can also use the following address, which will get you close to the display: 3705 Hershey Rd, Erie, PA 16506.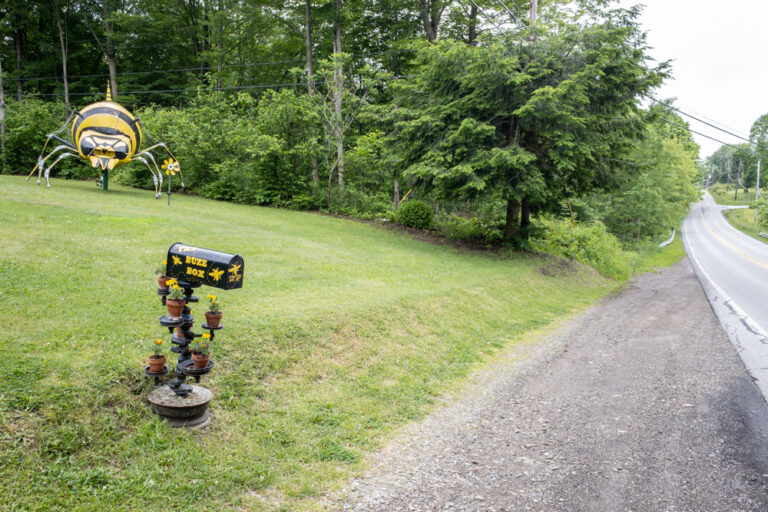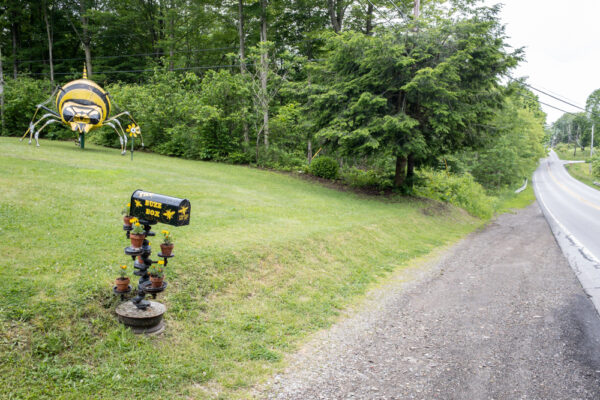 The parking area is a gravel pull-off adjacent to the display that provides easy access to the auto art.
The space with the auto art isn't overly large, so you can see most of it from the road. However, it's definitely worth taking a few minutes to walk around these pieces and get a closer look. They really are truly amazing works of art.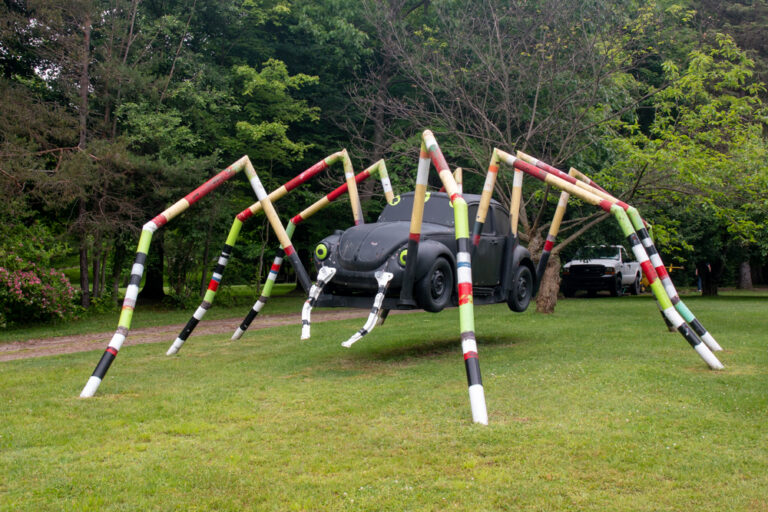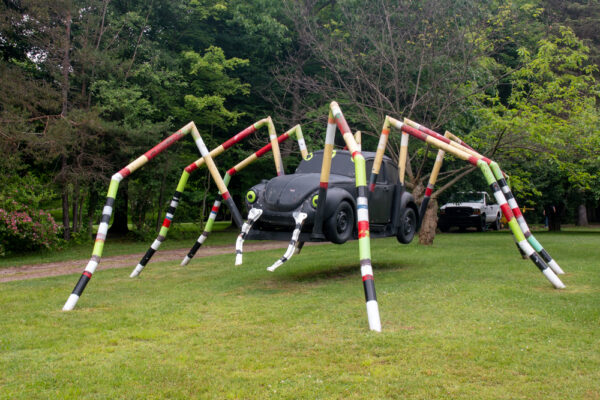 When I visited, there were approximately 10 pieces of art on display, including four large pieces: a 40-foot rocket, a giant VW Bug spider, a unique police car, and a giant bumblebee.
It's worth noting, however, that the pieces on display are changed from time to time as new pieces are built or as they simply want to showcase something different. So what you see when you visit might vary a bit.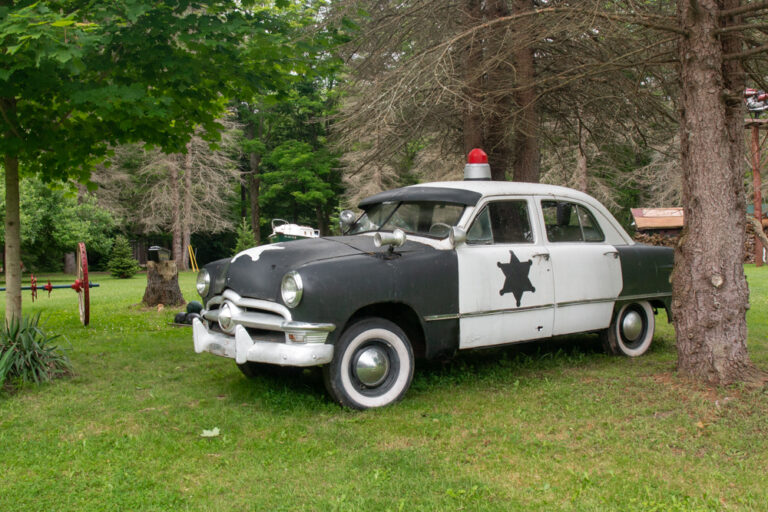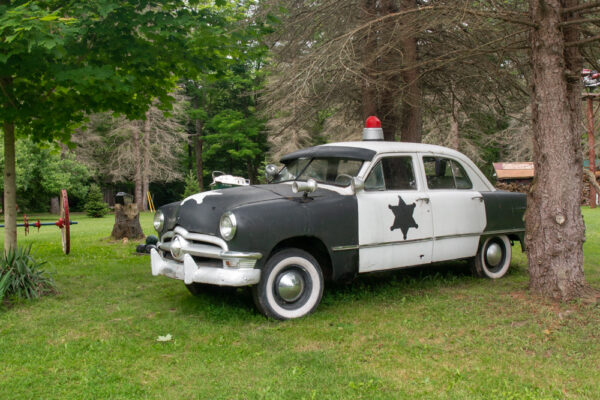 Nevertheless, no matter what is there when you visit, you are certainly in for a real treat. It also makes return visits a lot of fun as you are likely to see something new.
My favorite aspect of visiting was trying to figure out exactly what was used to craft each piece. Sometimes, it was fairly easy, as was the case with the bumblebee. Other times, it was difficult. However, it was a lot of fun looking at how pieces from different types of machinery came together to create these imaginative pieces.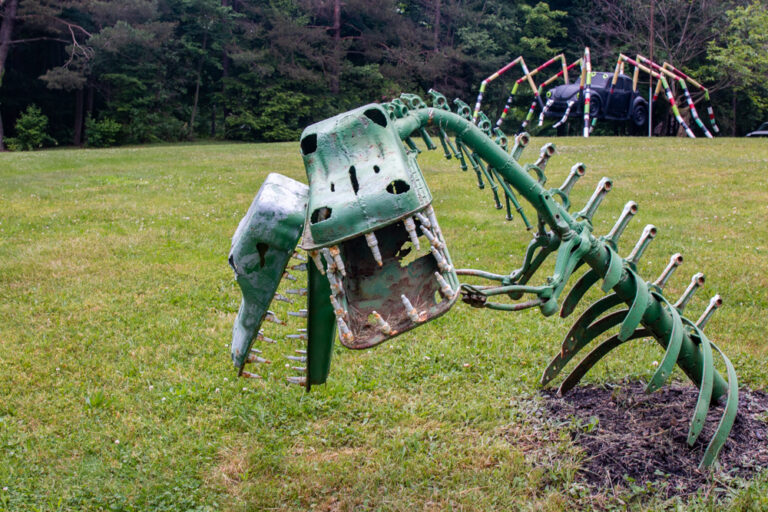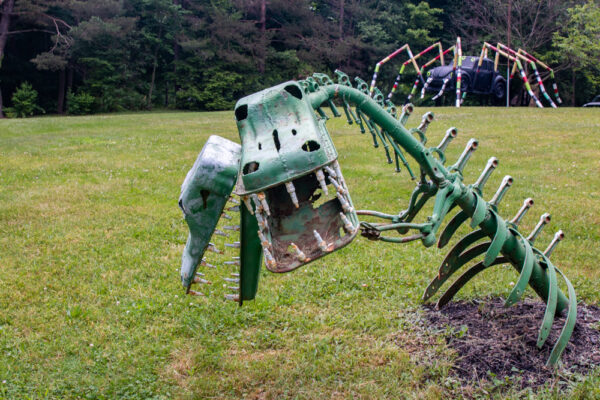 Before leaving Schaefer's Auto Art, make sure to leave a note for the owner via the Buzz Box. This mailbox near the parking area is set up with cards just so you can offer suggestions for new pieces or simply share your thoughts after visiting this fun and unusual spot.
Without a doubt, this is one of my favorite pieces of public art in Pennsylvania along with the PennDOT Roadsign Sculpture Garden in Meadville and the Dream Garden in Philly. And, just like those spots, visits to Schaefer's Auto Art in Erie, PA are completely free!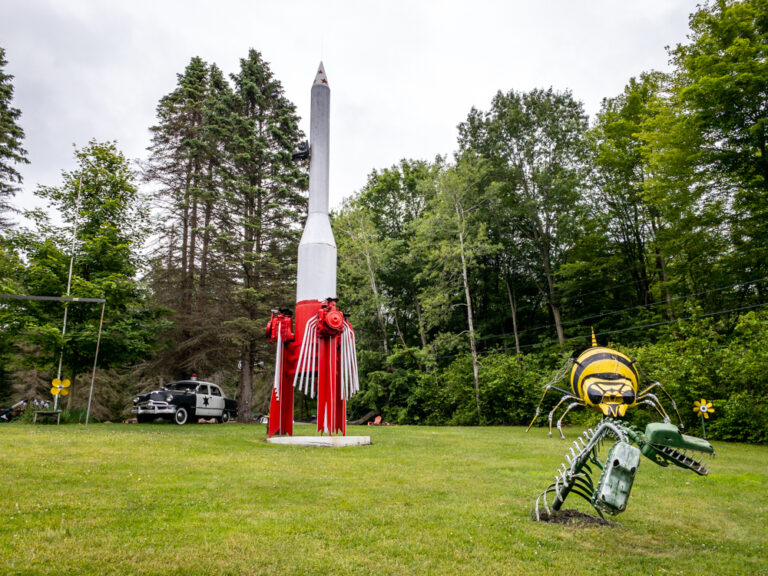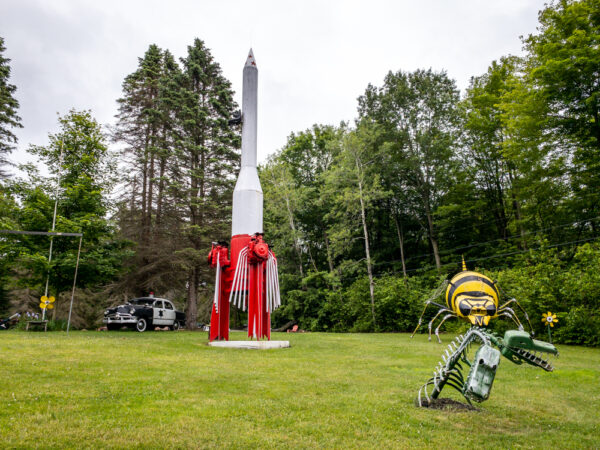 So, the next time you find yourself visiting Erie or even driving through, such as from Cleveland to Buffalo, make sure to make a quick detour to see the unique and unusual Schaefer's Auto Art.
Whether you are looking for something to do in Erie with kids, love art, or simply enjoy finding unusual spots, this is a great place to spend a few minutes exploring.
Looking for more things to do in Erie, PA? Check out the expERIEnce Children's Museum, Presque Isle State Park, Asbury Woods, and the Erie Art Museum.
---
Schaefer's Auto Art
Hours: Daily: Dawn to Dusk

Cost: Free

Website: SchaefersAutoArt.com

Address: 3705 Hershey Road
Erie, PA 16506
See map below for other area attractions.
---