Disclosure: This article may contain affiliate links. We will make a small commission from these links if you order something at no additional cost to you.
Erie is a city that is rightfully known for its amazing natural beauty and outdoor attractions such as Presque Isle State Park. However, it's also home to some great museums, including the impressive Erie Art Museum.
The Erie Art Museum is located in downtown Erie near Perry Square Park and the expERIEnce Children's Museum.
The museum actually traces its history back to 1898 and the Art Club of Erie. For many years, the museum was located within the city's library. In recent decades, it moved to several different locations before settling into its current home in 2010.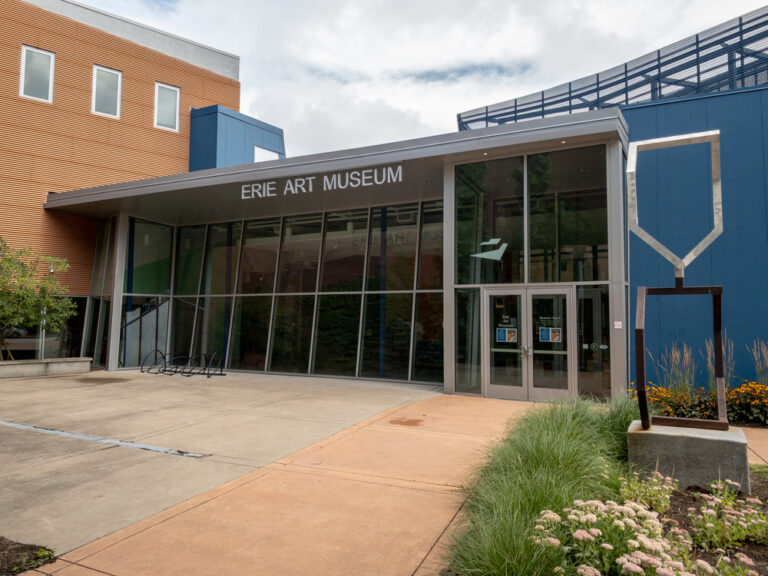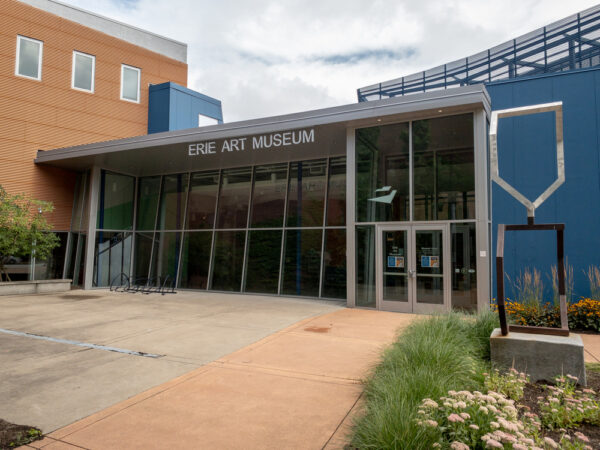 The current complex consists of five connected historic buildings. These buildings create interesting gallery spaces within the museum's space.
Of these, the highlight for me was the Everything but the Shelves gallery. In this space, the museum has hung over 1,000 pieces of art salon style. This represents pretty much every flat piece of art in their collection that isn't being shown elsewhere, being restored, or on loan.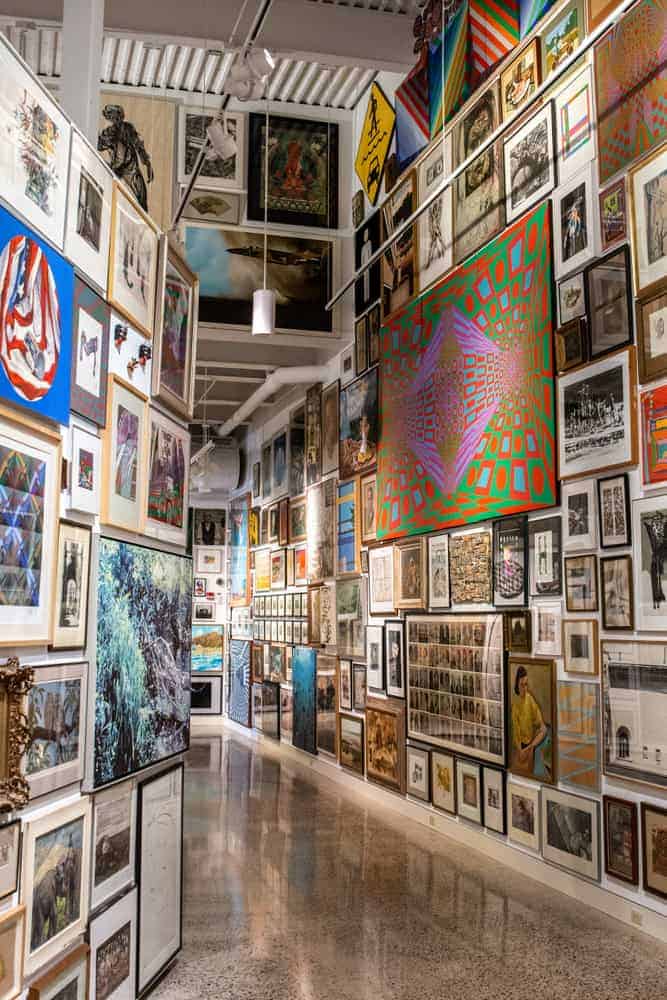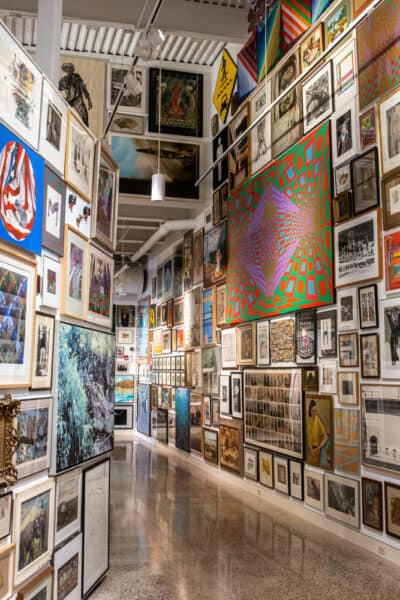 This a really neat gallery to experience, and I had a lot of fun walking through the gallery and noting the many great pieces of art here towering up to 20 feet or so over my head. There's a bit of everything in this gallery including sketches, modern art, historic paintings, photography, and even a bit of Asian art.
If I had one complaint, it would have been nice to have a bit of information about the pieces shown here. Maybe some sort of paper guide or even an app I could download that would offer information about some of the pieces.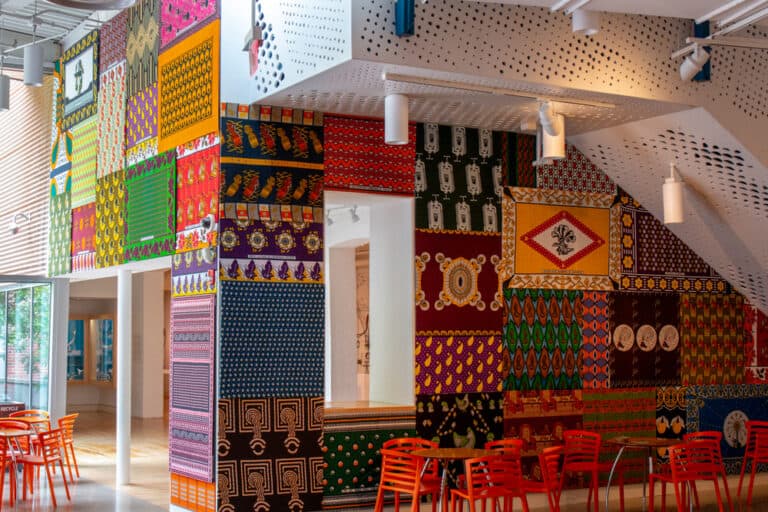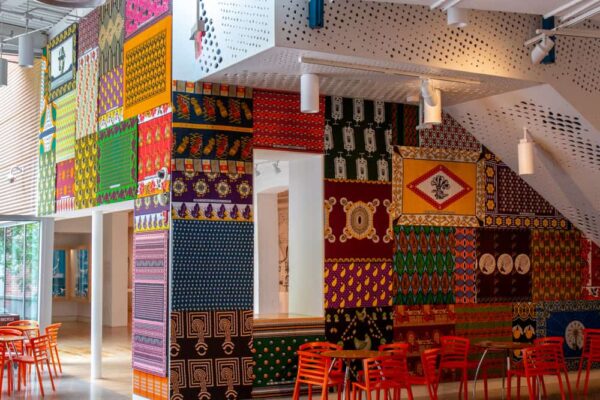 It's also worth noting that a few pieces might not be appropriate for younger visitors, so if you are visiting with children or teenagers, it might be a good idea to walk a step ahead and give the walls a quick once over to make sure there are no pieces of art you don't want them to see.
The other galleries at the Erie Art Museum rotate through both short and long-term exhibitions. When I visited, these included a gallery of kinetic sculptures by local artist Bill Brady, a juried art show with more than 100 pieces of regional art, and even a display by the gentleman who was manning the front desk when I arrived.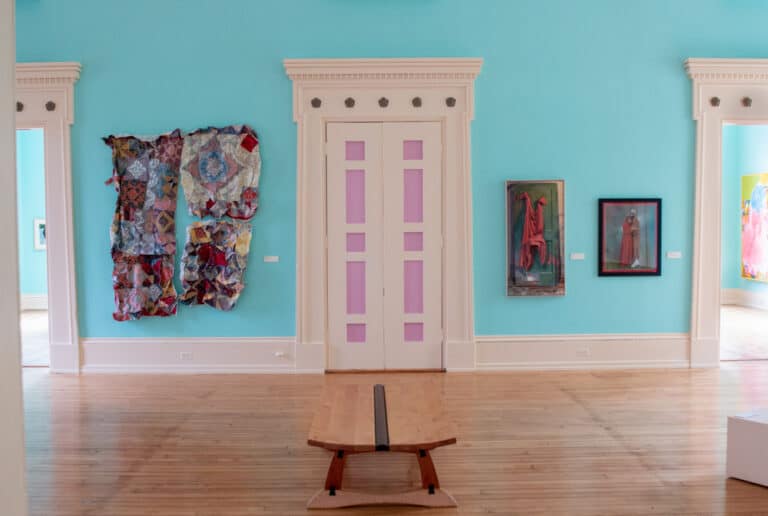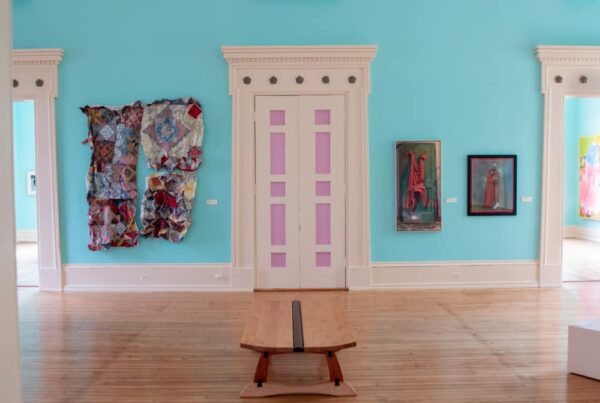 It was really neat exploring each of these galleries within the winding corridors of the museum's unique layout of interconnected buildings. These spaces created some unique galleries that were interesting to see on their own.
I was also very impressed with how much high-quality art there was within the spaces that were set aside at the time for work by regional artists. There are truly a lot of great artists that call the area around Erie home.
Interestingly the museum recently found works by famous artists such as Pablo Picasso, Salvador Dali, Andy Warhol, and Henri Matisse in their storage areas. These works are undergoing restoration and will hopefully be on display within the museum at some point in the future.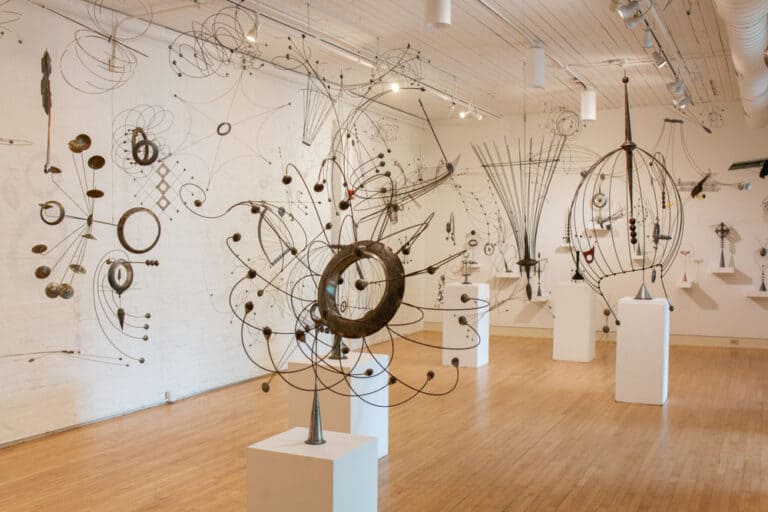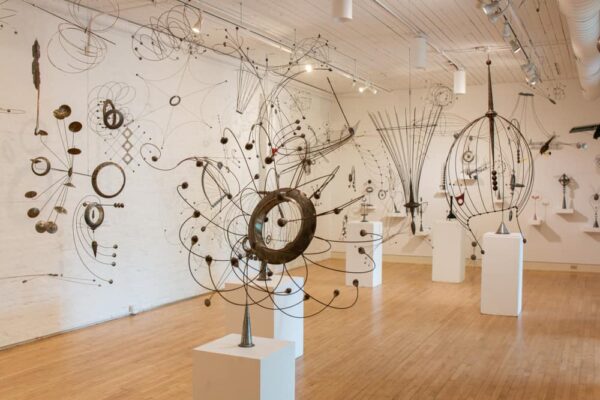 Overall, the Erie Art Museum is a great place for art lovers to head while exploring the northwestern corner of Pennsylvania. While it might not have a collection that rivals that of the state's best art museums, such as the Carnegie Museum of Art, the Philadelphia Museum of Art, and the Barnes Museum, it still provides a great look into the art of the region and some excellent pieces from further afield.
If you are looking for a great art museum in Northwestern PA, you definitely can't go wrong with a visit to the Erie Art Museum.
Note: My visit to the Erie Art Museum was hosted by the museum. However, the opinions expressed are my own.
Looking for more great things to do in Erie? Check out Schaefer's Auto Art, the lighthouses of Erie, the Hagen History Center, and the best Lake Erie boat tours.
---
Erie Art Museum
Hours: Thursday-Friday: 2pm-8pm
Saturday: 10am-5pm, Sunday: 1pm-6pm

Cost: Adults: $10, Children: Free

Website: ErieArtMuseum.org

Address: 20 E 5th St
Erie, PA 16507
See map below for other area attractions.
---