Disclosure: This article may contain affiliate links. We will make a small commission from these links if you order something at no additional cost to you.
Long before my first visit to Erie, I was told many times that I had to visit Presque Isle State Park. With more than four million visitors each year, Presque Isle is Pennsylvania's most visited state park and receives more visitors than many famous national parks.
Located entirely on a 3,200-acre shifting sandspit, the park offers visitors Pennsylvania's only "seashore", there are many great things to do at Presque Isle State Park.
Given Presque Isle's importance to the history and culture of Erie, I wanted to learn more about this amazing geological feature. Fortunately, there is the Tom Ridge Environmental Center at Presque Isle.
Located near the narrow entrance to Presque Isle State Park, it is not only the isle's official visitor center but also offers a great opportunity to learn a bit more about the park.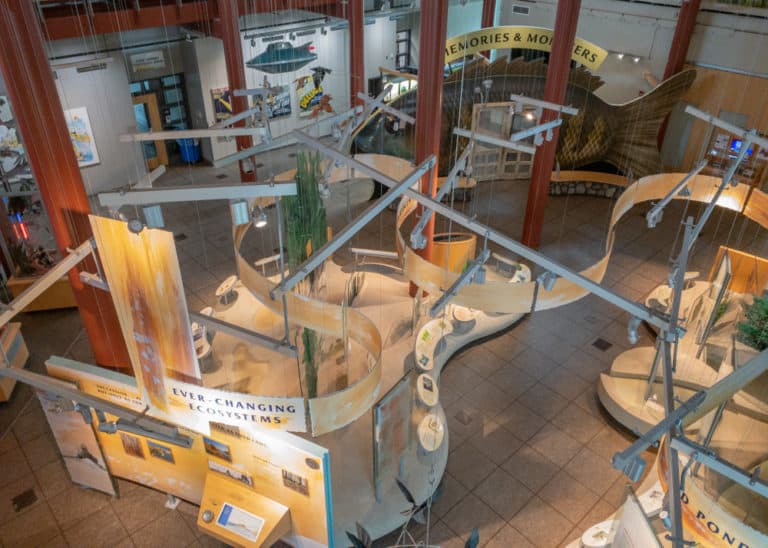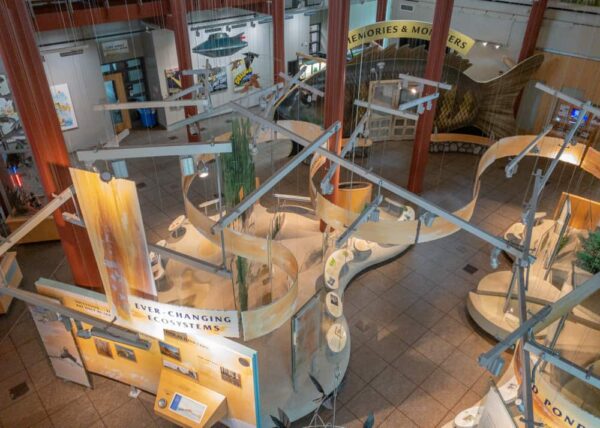 For me, the main highlight of the Tom Ridge Environmental Center was their great museum that gives you the chance to learn about Presque Isle. The center's museum features information about the isle's unique geologic formation and how it has been changed by both nature and humans over the years.
As one of the world's few shifting sandspits, Presque Isle changed constantly until humans intervened to create Erie's harbor and the isle's many outdoor attractions.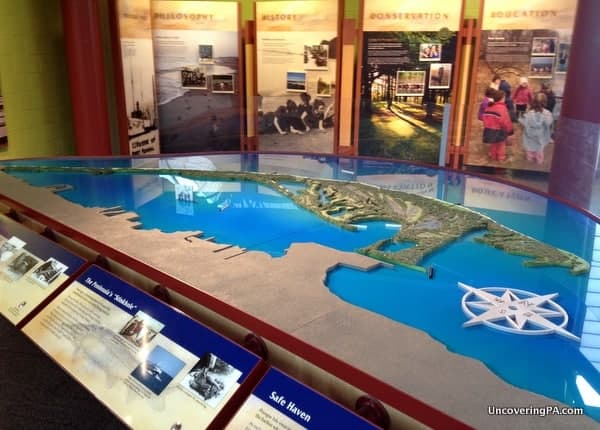 The museum also showcases the isle's flora and fauna, particularly the many birds that pass through the region every year. In fact, Presque Isle is one of the region's premier birding destinations, and more than 300 different species of birds have been spotted in the park.
The Tom Ridge Environmental Center also features a fantastic discovery center for kids to help them learn about the area in a fun and unique way and even a small area devoted to a famous UFO landing on Presque Isle (Click here to read more about this unique and interesting story.)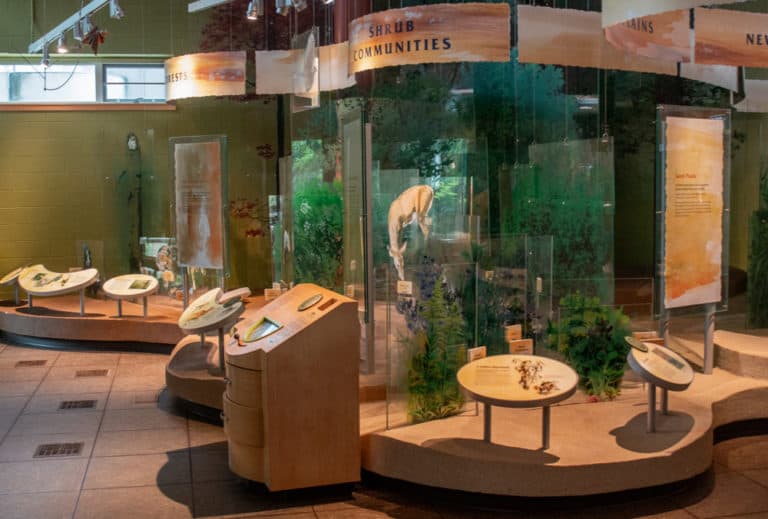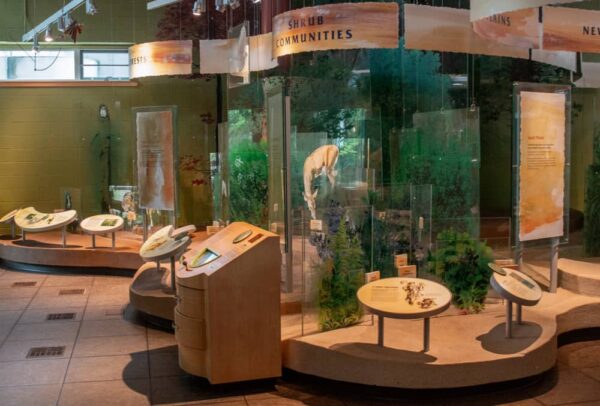 In addition to the fantastic exhibits on Presque Isle, the Environmental Center offers a free observation deck.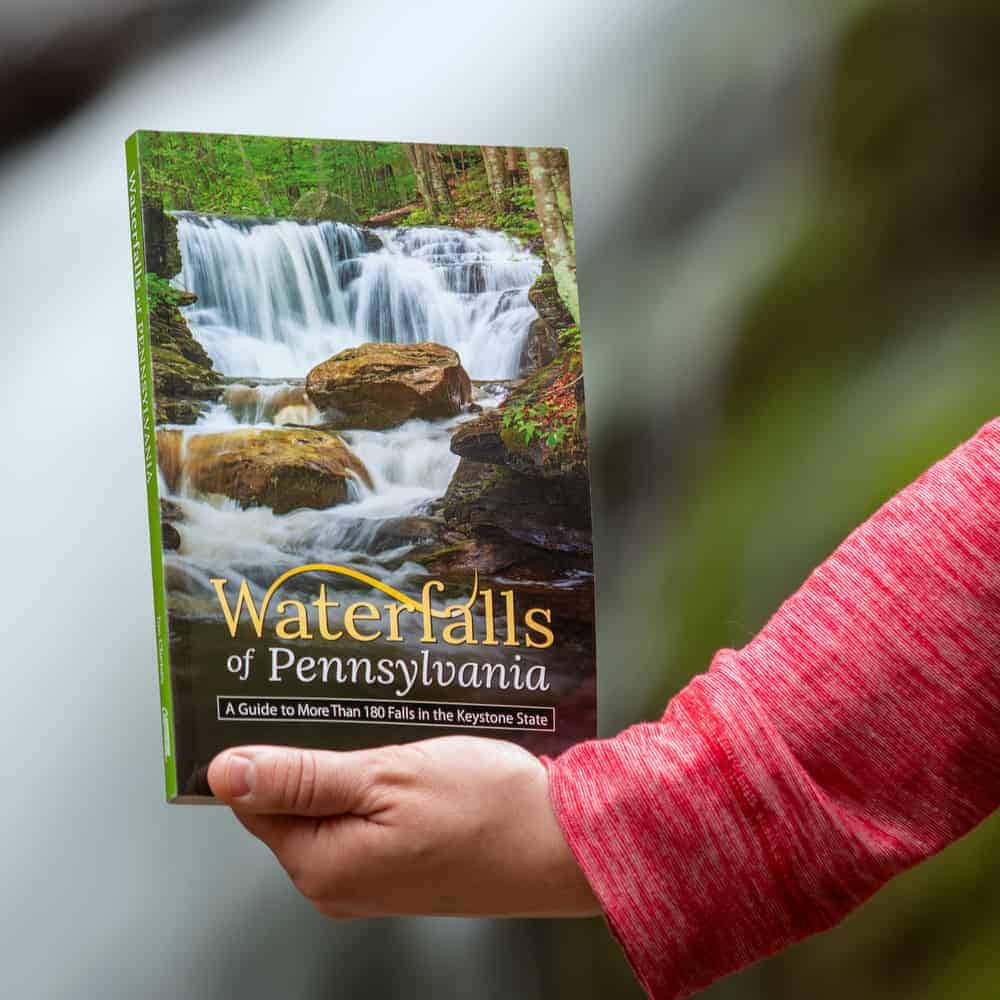 "Waterfalls of Pennsylvania" by Jim Cheney
If you love PA waterfalls, you won't want to miss this waterfall book from Jim Cheney, author of Uncovering PA, featuring more than 180 great waterfalls. Order it now on Bookshop.org or Amazon.
Soaring 75 feet above the ground below, the tower gives you a great chance to get an overview of the area and see nearby Waldameer Park, though the view isn't nearly as good as the view from the top of Erie's Bicentennial Tower or Presque Isle Lighthouse.
For those looking for something a bit more exciting, the center offers the Big Green Screen Theater which features a large movie screen showing different educational films every hour for a nominal fee. The theater offers a screen that's over 4-stories tall and 45-feet wide (think a slightly smaller IMAX screen).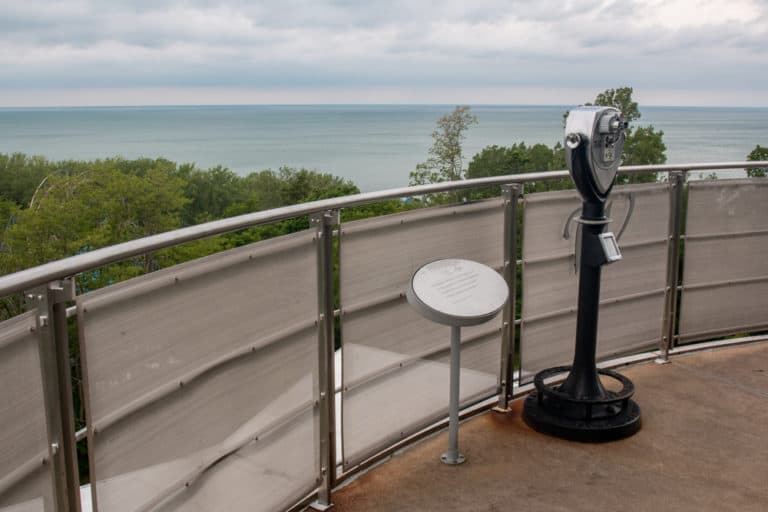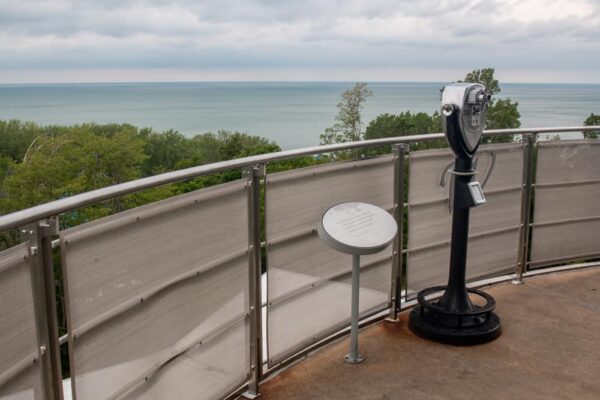 At the time of writing, the theater was featuring a film on the Great Lakes as well as films about the Ice Age and the unseen world.
Overall, I would definitely recommend a visit to the Tom Ridge Environmental Center for anyone visiting Presque Isle in Erie, Pennsylvania, for the first time or anyone who wants to learn more about the area.
Want to see even more great destinations? Check out our top free museums in Pennsylvania. Or, stay in the area and check out Erie Bluffs State Park, the Erie Maritime Museum, the Erie Children's Museum, and the covered bridges of Erie County.
---
Tom Ridge Environmental Center
Hours: Daily: 8am-4pm

Cost: Free

Website: TRECPI.org

Address: 301 Peninsula Drive
Erie, PA 16505
See map for other area attractions.
---