Disclosure: This article may contain affiliate links. We will make a small commission from these links if you order something at no additional cost to you.
If you love animals, you're in luck because there are plenty of fantastic zoos in Pennsylvania that are worth checking out.
These spots are scattered throughout the state and offer the chance to see local wildlife, popular zoo animals, and rare species not often seen in zoos. So, no matter what type of animals you love, you are sure to find it at one of these great zoos in PA.
While this list is far from a comprehensive list of every Pennsylvania zoo, it's a great starting point and highlights some the best that I've had a chance to uncover so far throughout the state.
Philadelphia Zoo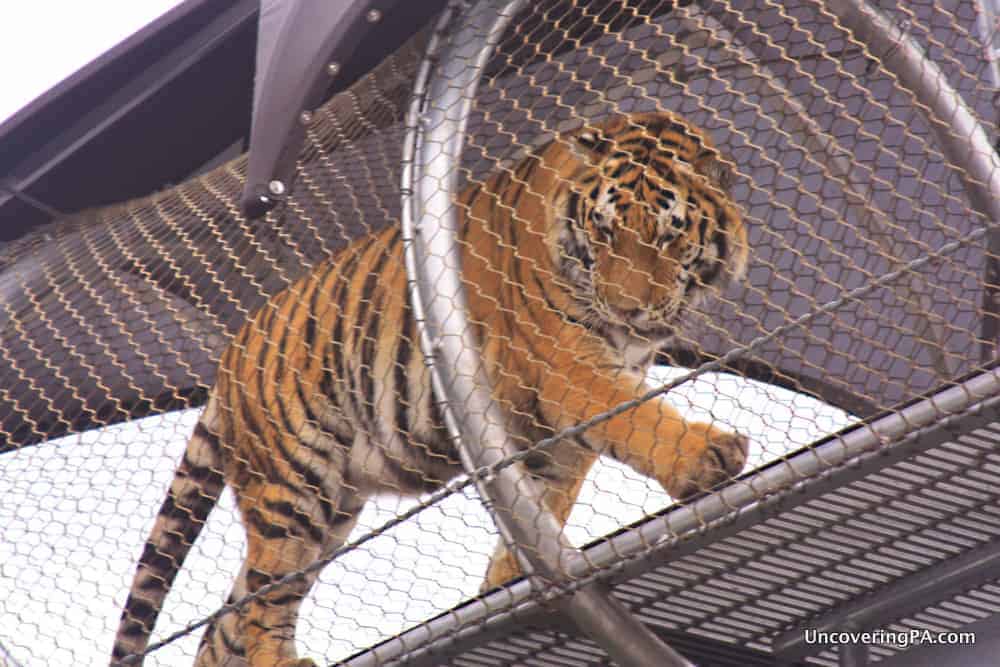 The Philadelphia Zoo is the oldest zoological park in the United States and dates its history back to 1859 (though it didn't actually open to the public until 1874) and is one of my favorite Zoos in PA.
Located in the city's Fairmount Park, the Philadelphia Zoo is home to nearly 1,300 animals spanning a large variety of species. The zoo is consistently ranked as one of the best in the country, so you are sure to have a great time here.
The highlight, in my opinion, is their Zoo360. This is a unique animal trail system that allows five different species to travel through portions of the zoo on both ground level and elevated paths. It's always neat to see a tiger crossing the path over your head!
Pittsburgh Zoo and PPG Aquarium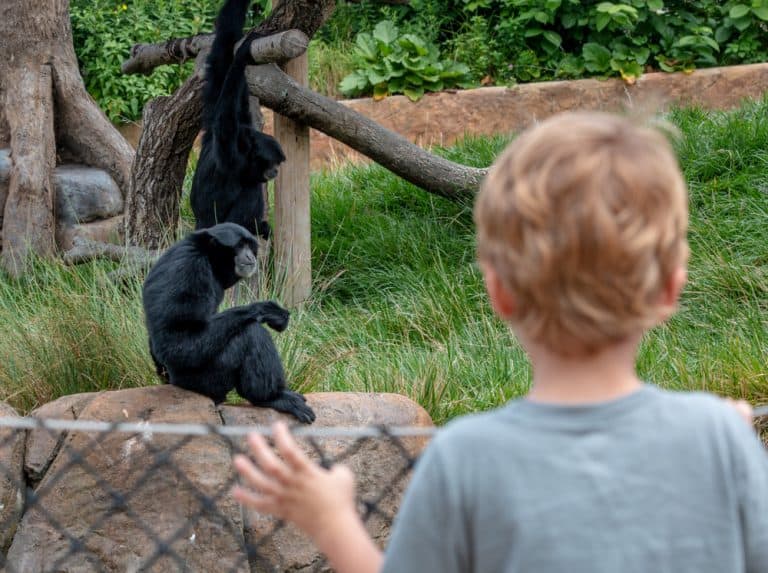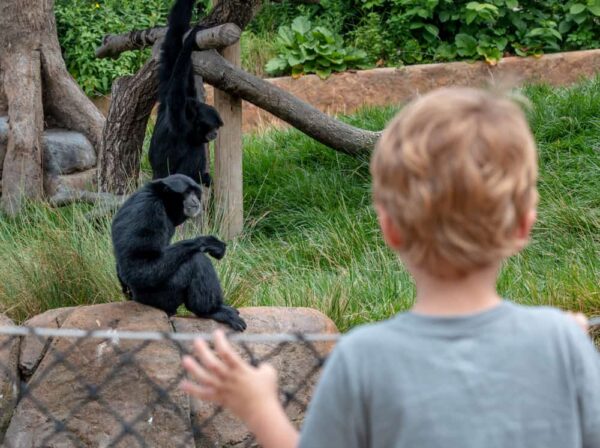 The Pittsburgh Zoo and PPG Aquarium is both the largest aquarium and the largest zoo in Pennsylvania.
The zoo is located in Highland Park and is home to more than 4,000 animals within its 77 acres. The enclosures here and quite large and provide a lot of great viewing areas near the animals.
Probably my favorite part of the zoo is the coastal fishing village display. Here, you can see animals like polar bears and sea lions, not only from above, but also from underwater passages. Seeing these beautiful animals from below is certainly a unique experience.
Lake Tobias Wildlife Park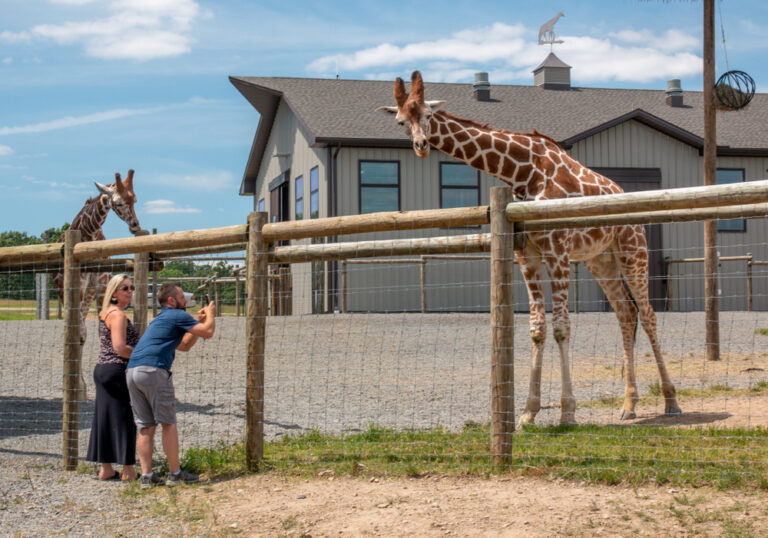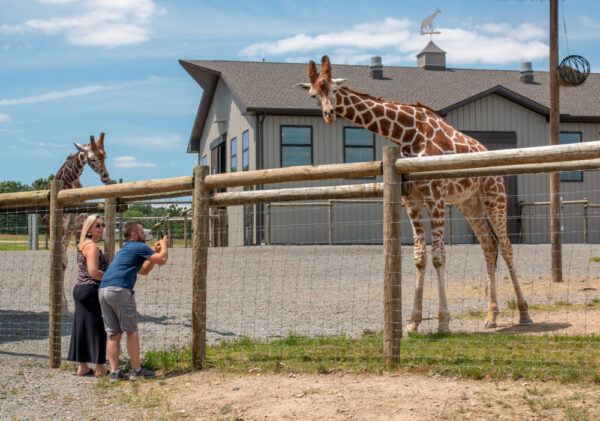 Lake Tobias Wildlife Park is located north of Harrisburg. While it's not among the largest zoos in the state, it is a great spot to visit to see a wide variety of animals.
In addition to normal zoo animals, Lake Tobias also features a really great petting zoo (and very reasonable prices on food to feed the animals). However, the highlight here is their unique safari.
Going on a safari ride at Lake Tobias allows you to see many grazing animals that have the ability to roam a very large enclosed area. Many animals will even come up to you and eat directly from your hands!
Erie Zoo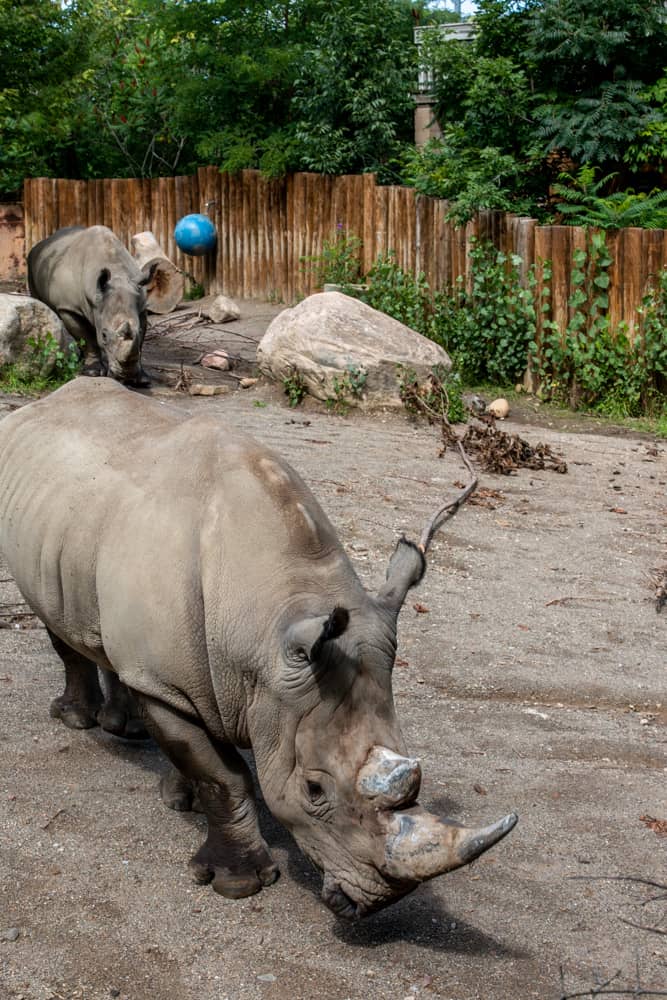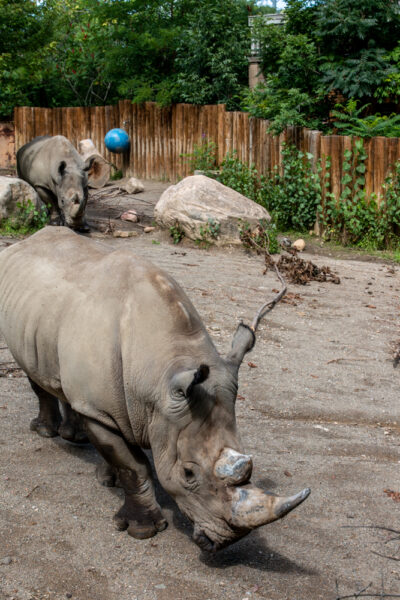 Located in the northwestern PA, the Erie Zoo is a great spot to check out animals if you are exploring this corner of the state.
The Erie Zoo is one of the most beautiful zoos I've ever had a chance to visit and has a nice variety of animals on display. I especially enjoyed the close access that was afforded for animals such as the penguins and tigers.
If you need a bit of a rest, you can also hop aboard the zoo's train for a ride through the forest and past several animal enclosures.
Wolf Sanctuary of PA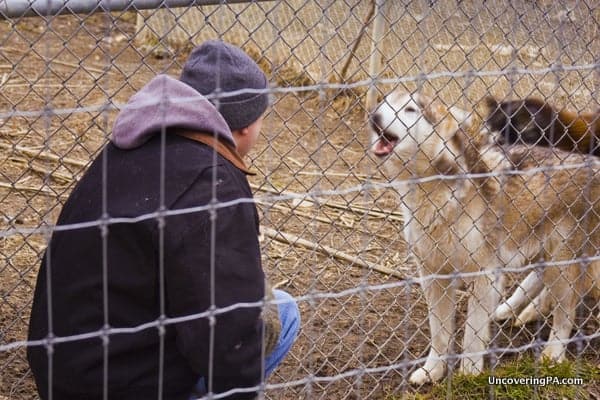 The Wolf Sanctuary of PA isn't a zoo, per se. Instead, it's a wildlife rescue organization. However, since you can take a tour of their facilities and see the many wolves and wolf-hybrids here, I decided to included it.
Located in northern Lancaster County, the Wolf Sanctuary of PA rescues wolves and wolf-dog hybrids that have been discovered in and around Pennsylvania. They are able to live their lives here instead of being put down, which is a great outcome for these beautiful animals.
Because this is a sanctuary, visits are typically by guided tour. Guides offer a wealth of knowledge about the life of wolves, as well as the individual wolves and packs that you see at the sanctuary.
Elmwood Park Zoo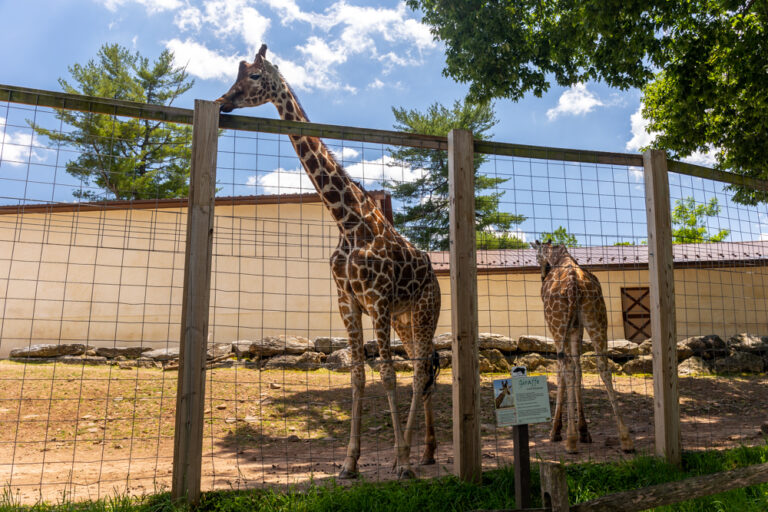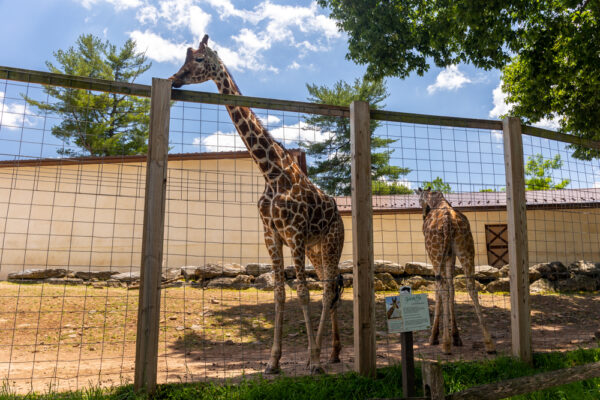 The Elmwood Park Zoo is located in the Philly suburbs in Norristown.
This Pennsylvania zoo is within a beautiful park and features a really nice wooded setting that creates a nice feel to the park. Throughout the space, there are a wide variety of animals, including both common zoo animals and some that you see a bit less often.
The giraffes, which are located near the zoo's entrance, are an especially popular attraction, and feeding them is both inexpensive and fun.
There is also a very fun holiday-season light display at the zoo.
National Aviary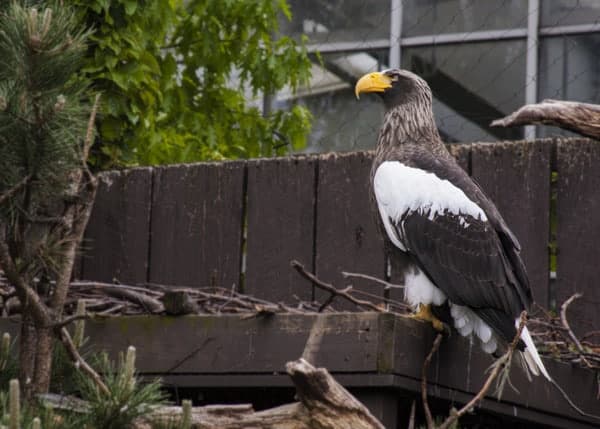 While you might think it would be in Washington, D.C., the National Aviary is actually located in Pittsburgh. And, if you love birds, this is a spot that you definitely won't want to miss.
The aviary is home to nearly 200 different species of birds within the facility, ranging from rare species from across the world to American icons like the bald eagle. There also have several sloths, which are always fun to see.
My favorite exhibit at the National Aviary is their penguin exhibit. Here, you can not only view these flightless birds from a distance but also crawl into tubes and pop your head out right in the middle of the display.
Clyde Peeling's Reptiland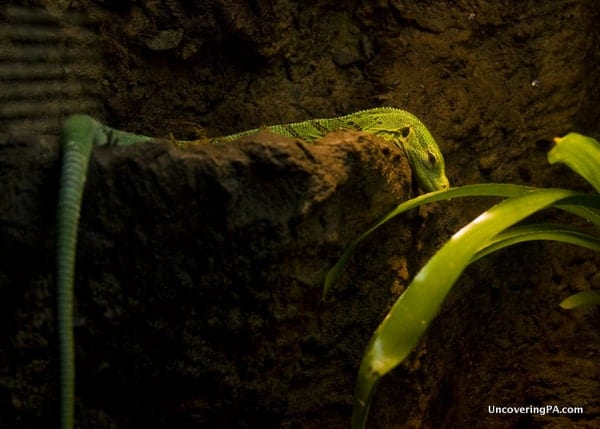 Located a few miles south of Williamsport, Clyde Peeling's Reptiland is a perfect destination if you love reptiles.
Reptiland began in the mid-1960s and is now home to more than 2,000 animals from over 75 different species. While many reptiles are housed in small tanks and containers, there are also nice size enclosures for some of their large animals, such as their komodo dragons.
During the day, Reptiland features a variety of talks and interactive shows featuring some of their beautiful animals, which offer a great chance to learn more about them.
ZooAmerica
ZooAmerica is located in Hershey, PA. You can visit the zoo as either a standalone attraction or as an inclusion with your ticket to Hersheypark.
As the name implies, ZooAmerica features animals that can be found throughout the United States. So, while you won't find animals like tigers, elephants, and monkeys here, it's a nice spot to see the large variety of wildlife that can be found in the country.
This zoo is an especially nice spot to visit with young children as it is small and there is a lot of great access to the animals here.
T&D's Cats of the World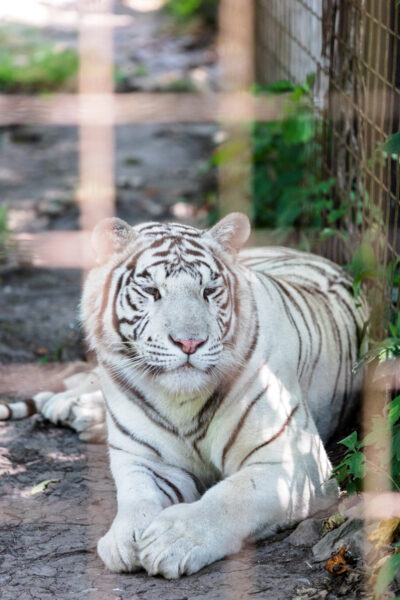 Located in a quiet corner of Snyder County, PA, you'll find T&D's Cats of the World.
This wildlife sanctuary is home to 300 different animals, including approximately 50 large cats including tigers, lions, and cougars. Visitors can also see a variety of monkeys, deer, bears, and birds.
Visits to this sanctuary are limited to only a small portion of the year, and guided tours are required on most days that they are open. Still, this is a great spot to visit to learn more about wildlife from around the world.
Electric City Aquarium and Reptile Den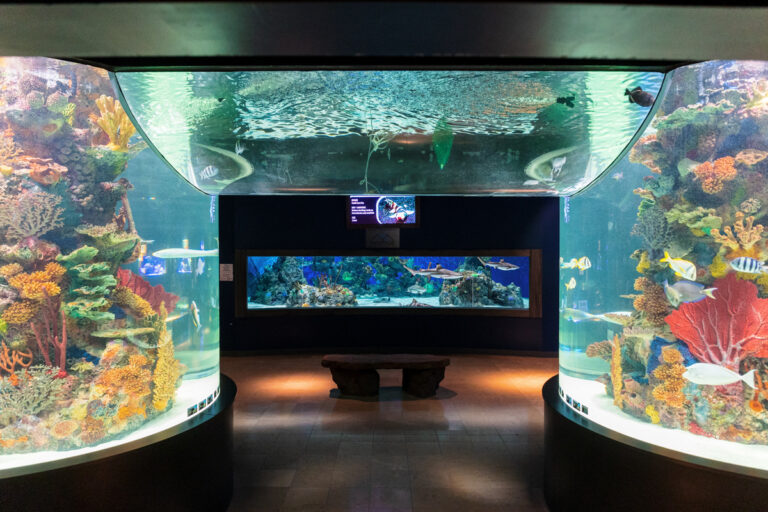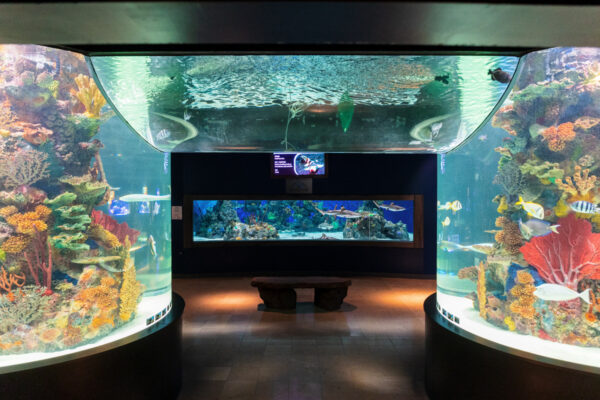 Inside Scranton's Steamtown Mall, you'll find the Electric City Aquarium and Reptile Den.
Opened to the public in 2018, this spot offers the chance to see an incredible array of animals ranging from sharks to toucans. Of course, living up to its name, there is a nice variety of reptiles including snakes and alligators. However, you'll also find a few monkeys here and even some birds.
The most striking area, however, is the aquarium, which features several large tanks (including two that you can walk under), a collection of small sharks, a ray tank, and more.
Living Treasures Wild Animal Park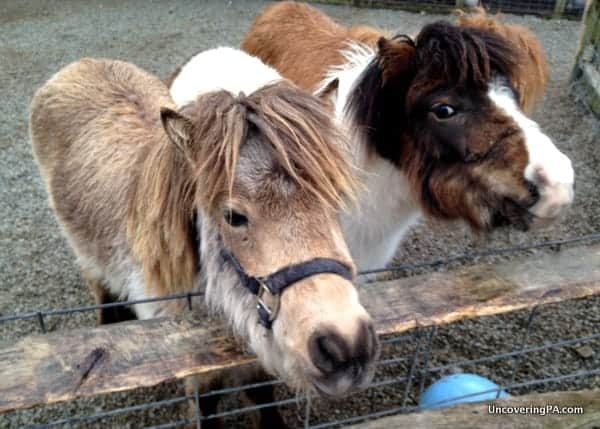 Living Treasures Wild Animal Park is a private zoo located in western PA. They actually have two locations, one near New Castle and one in Jones Mill.
There is an interesting variety of animals here, many of which can be fed with food purchased at the zoo, including animals like alligators and bears.
One animal I especially enjoyed seeing at the Living Treasure was the lions. These animals are actually said to be part Barbary lion, a species that has been extinct for at least 60 years.
Want to experience even more animals in PA? Check out the Elk Country Visitor Center, the geese migration at the Middle Creek Wildlife Management Area, and our favorite live-streaming wildlife cameras in Pennsylvania.