Disclosure: This article may contain affiliate links. We will make a small commission from these links if you order something at no additional cost to you.
There are many great spots in western Pennsylvania's
McConnells Mill State Park
. Some are well known, like
McConnell's Mill Covered Bridge
and
Hell's Hollow Falls
. However, there are other spots that aren't even featured on the park map. Breakneck Falls is one of the latter.
Breakneck Falls is located south of the area around the covered bridge and old mill, just under Breakneck Bridge, which is on the map. The area is marked for rock climbing, and the cliffs around the falls would definitely lend themselves to this outdoor activity. However, for those that love waterfalls, this is a great spot to visit as well.
Living up to its name, the path (if you can call it that) to Breakneck Falls is somewhat treacherous, requiring sturdy shoes and the use of both hands at times. If you don't look in the right spot, it can seem impossible to get down to Breakneck Falls because of the sheer cliffs that surround it.
Note: A new trail has been built to Breakneck Falls from the end of the road near Eckert Bridge. I will leave the current directions here until I have a chance to revisit it, but please look for the official trail instead of following what's below.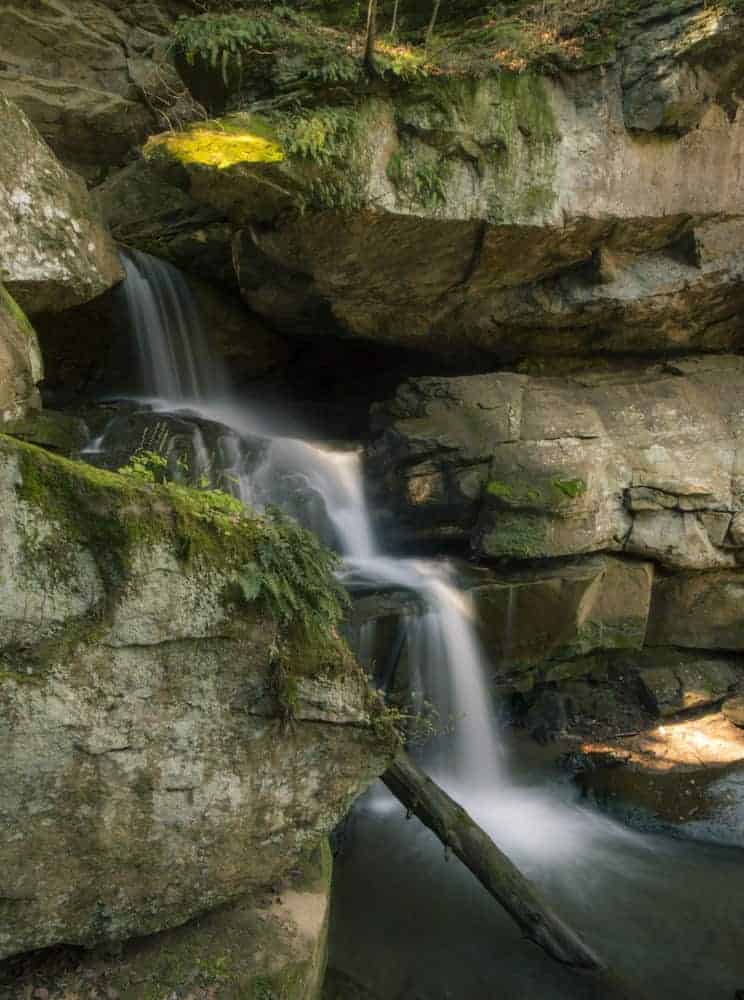 To find the path down, stand with your back facing the bridge. On the left, less than 50 feet from the bridge, you will see a small gap in the trees. When I last visited, the guardrail here was also painted red.
The trail down to the bottom of Breakneck Falls is short, but challenging. It starts with a climb down the hillside. Roots, rocks and small trees offer places to grab while going down or when coming back up.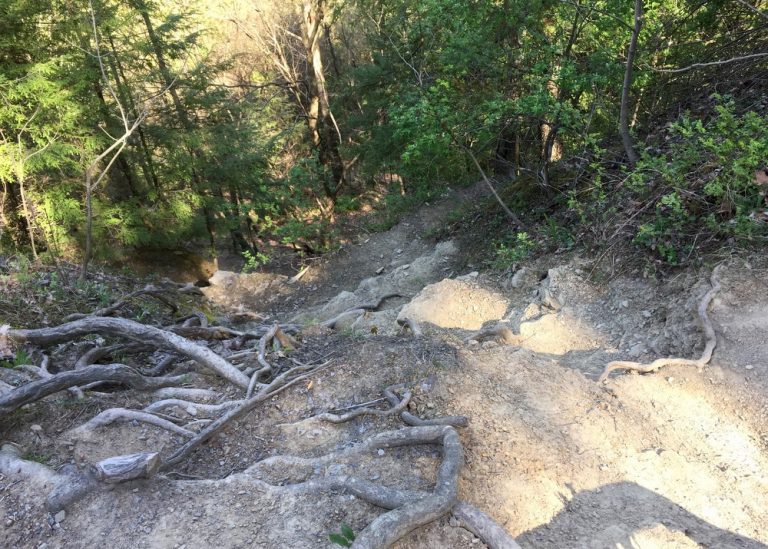 Once at the bottom of the hill, simply find your way along the base of the cliffs to a vantage point for this impressive waterfall.
Breakneck Falls consists of three main drops that add up to a total of about 25 feet.
These drops can be seen from various points, but the best vantage point for the entire waterfall is from just downstream of the lowest drop.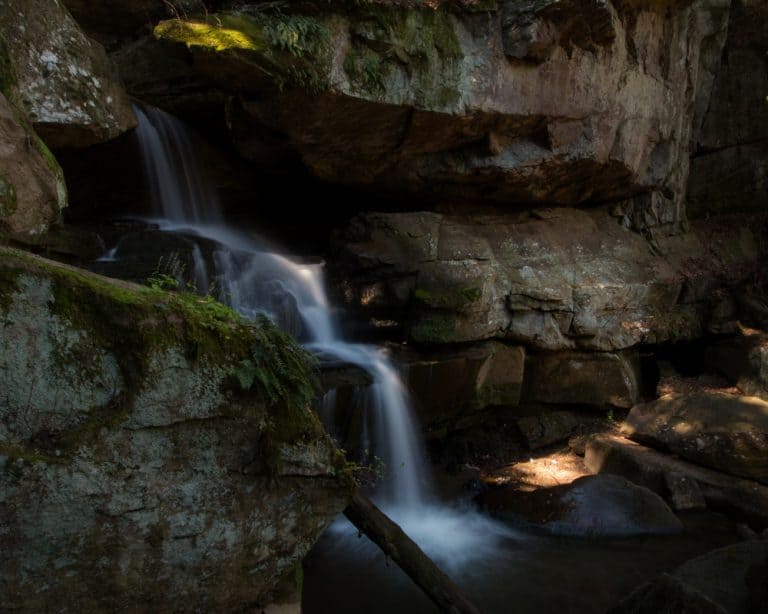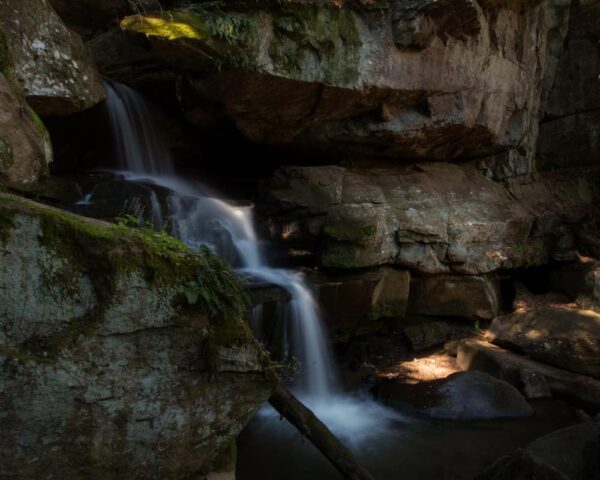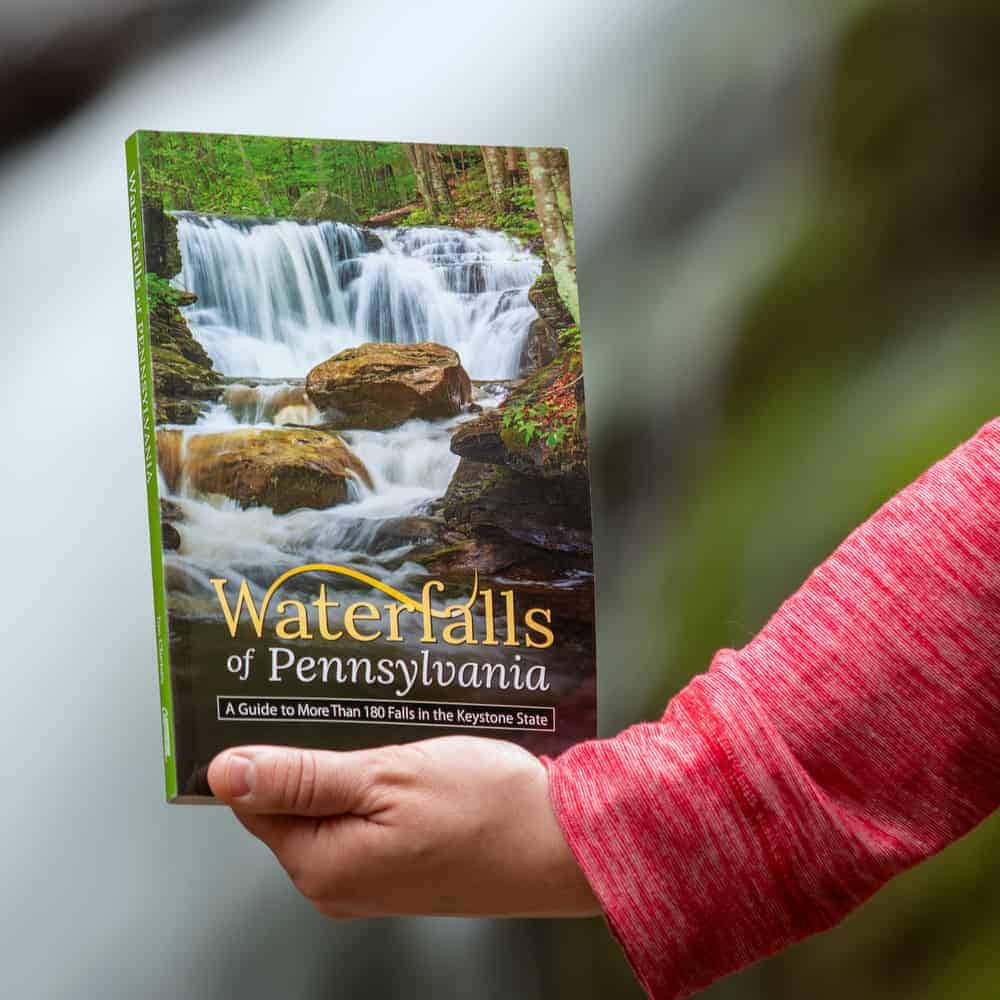 "Waterfalls of Pennsylvania" by Jim Cheney
If you love PA waterfalls, you won't want to miss this brand-new waterfall book from Jim Cheney, author of Uncovering PA, featuring more than 180 great waterfalls. Order it now on Bookshop.org or Amazon.
Maneuvering around Cheeseman Run below Breakneck Falls requires a bit of skill as there are many large boulders that you have to walk around.
Again, this is a dangerous area, and only those comfortable with climbing down steep hills using roots and maneuvering around large boulders should try to reach the bottom of this waterfall.
If you don't feel comfortable hiking to the bottom, it's possible to see some of the falls from Breakneck Bridge itself. However, make sure you don't cross over any railings here as there have been deaths from falls along this bridge.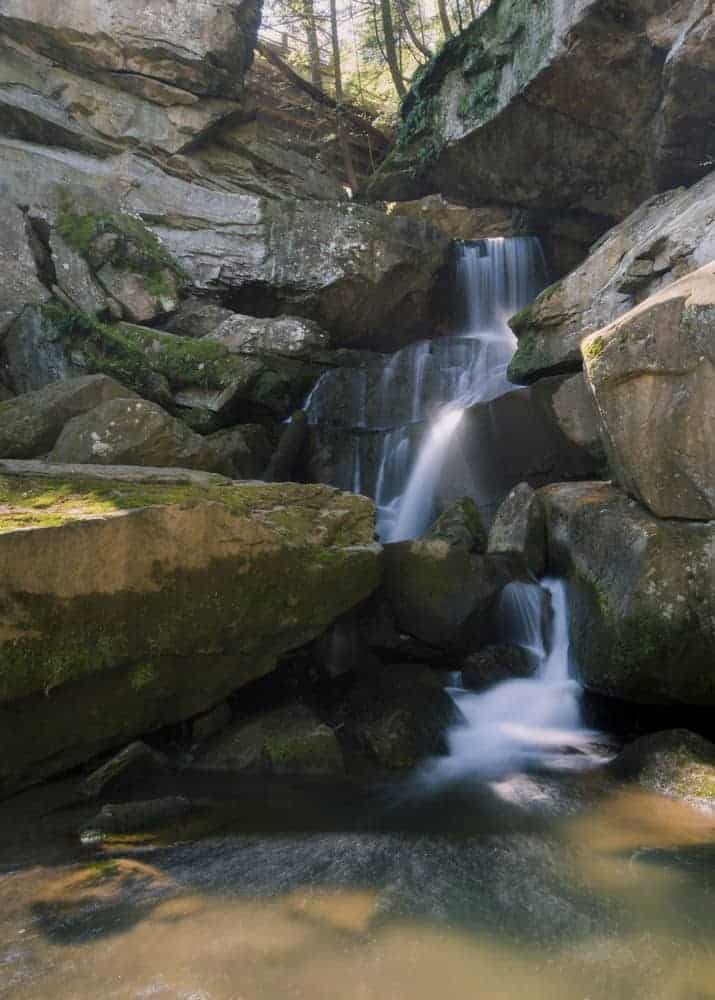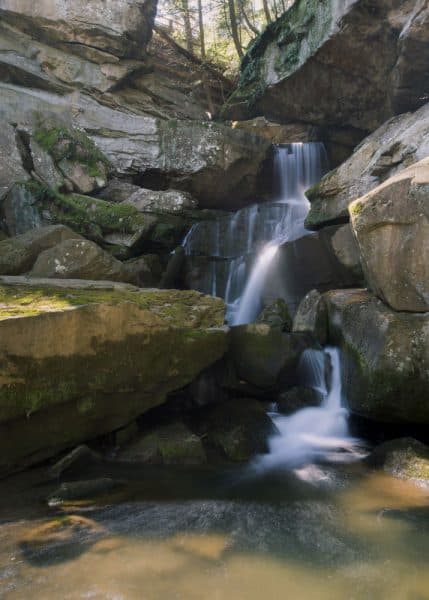 Of course, there are plenty of other waterfalls in McConnells Mill State Park that are much easier to reach including Hell's Hollow Falls, Grindstone Falls, and Alpha Falls.
However, those that have the time and skill to reach the bottom of Breakneck Falls will be treated to one of the best waterfalls in northwestern Pennsylvania.
How to get to Breakneck Falls in McConnells Mill State Park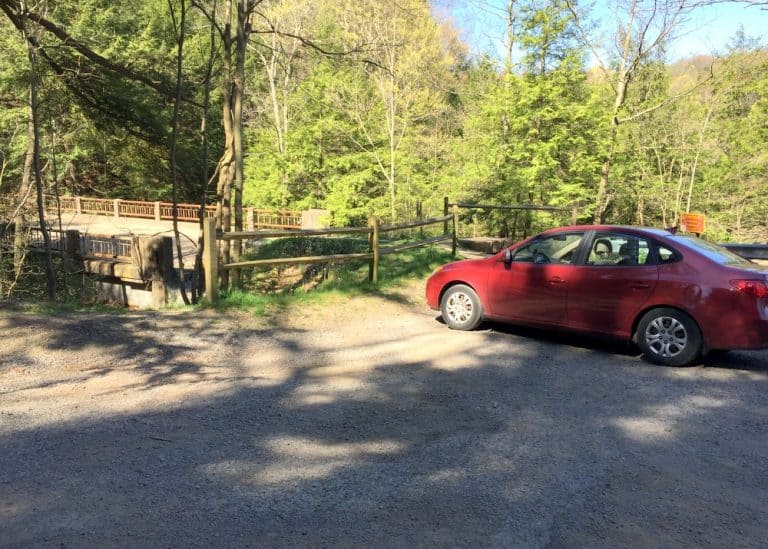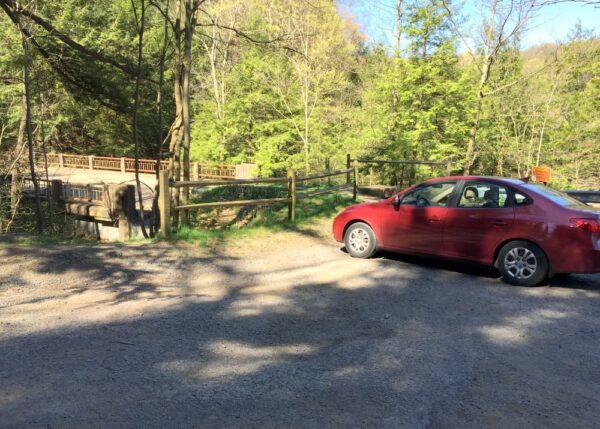 Breakneck Falls is located under Breakneck Bridge in McConnells Mill State Park. It can be found at the following coordinates: 40.937525, -80.178642.
Parking is available at the end of Cheeseman Run Road adjacent to Breakneck Bridge. If this is full, there's another parking area about a tenth of a mile back up the road.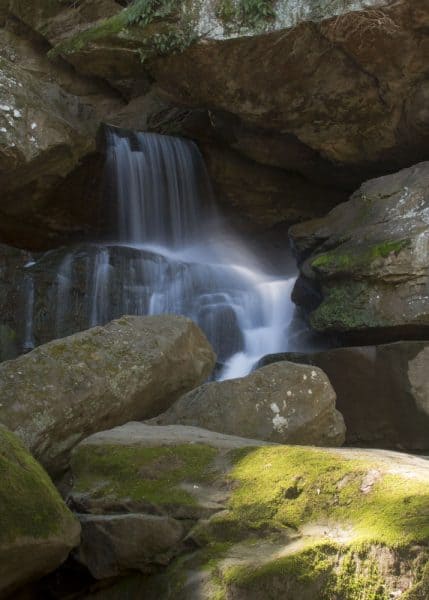 If you make a mistake and park at the end of Breakneck Bridge Road, near Cleland Rock, it's a six-tenths of a mile walk along this abandoned road to Breakneck Bridge.
Again, when visiting Breakneck Falls, use extreme caution and make sure to know your limits.
[Click here for information about how to use the coordinates in this article to find your destination.]
See map for other area attractions.
*May include affiliate links