Disclosure: This article may contain affiliate links. We will make a small commission from these links if you order something at no additional cost to you.
Without a doubt, McConnells Mill State Park is one of Pennsylvania's most beautiful spots. However, if you are looking for great overlooks, there is surprisingly only one option: Cleland Rock.
Cleland Rock is located in the middle of this long and skinny park on the southeastern side of Slippery Rock Creek. However, while it's not super close to anything else in the park, it's worth seeking this spot out if you are looking for things to do in McConnells Mill State Park.
Truth be told, the views from Cleland Rock aren't overly impressive as you are peering out over the forested valley and hillsides to the west. Still, this is a nice view and the best overlook you'll find in the park.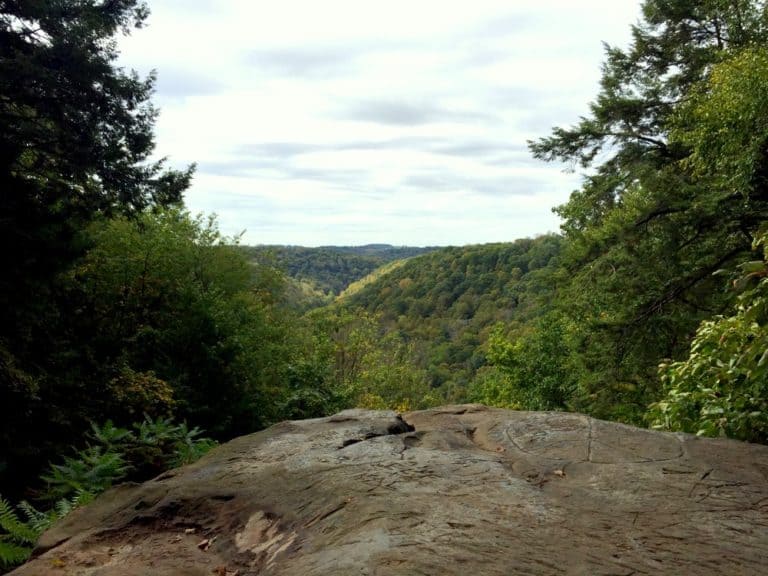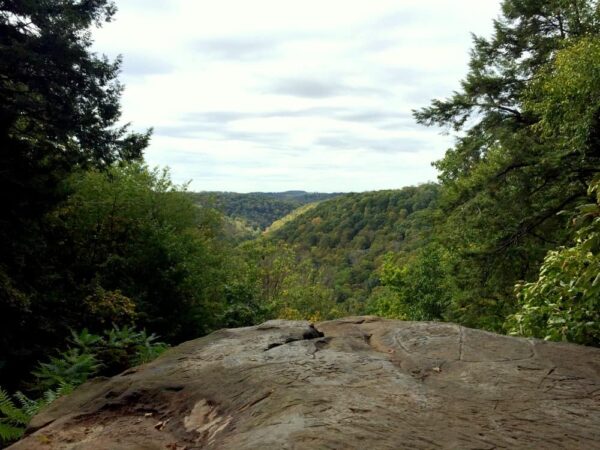 Cleland Rock is located at the end of an unnamed road along Breakneck Bridge Road. (Note that this isn't near Breakneck Falls despite the road name because of a permanent road closure.)
The dirt road to reach Cleland Rock is very bumpy, and extreme care will need to be taken if you are driving this road in a regular car. However, I was able to drive to this spot in a standard car as recently as October 2020, though I did have to dodge a few potholes.
Keep in mind that road conditions can change and know your limits as a driver if you want to visit Cleland Rock. All that being said, higher-clearance vehicles should have no issue reaching the overlook except in winter (as the road is not maintained).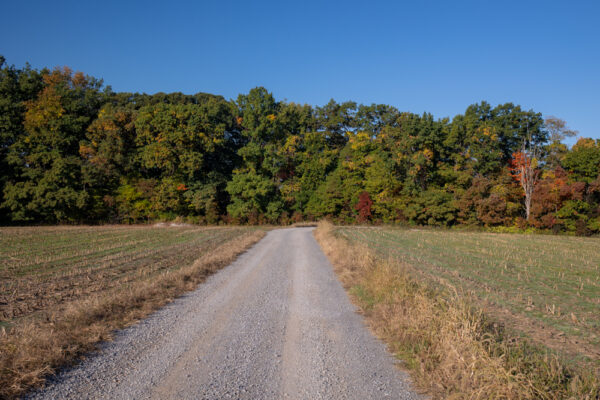 The road to Cleland Rock has a sign denoting the turnoff along Breakneck Bridge Road. Don't let the fact that it narrowly passes between two cornfields dissuade you from driving out to the end.
From Breakneck Bridge Road, it's roughly a third of a mile to the parking area at the end of the road. At the end of the road, there is simply a turnaround spot and no official parking area.
When visiting, make sure that you leave enough room for other vehicles to drive past you when they are done visiting.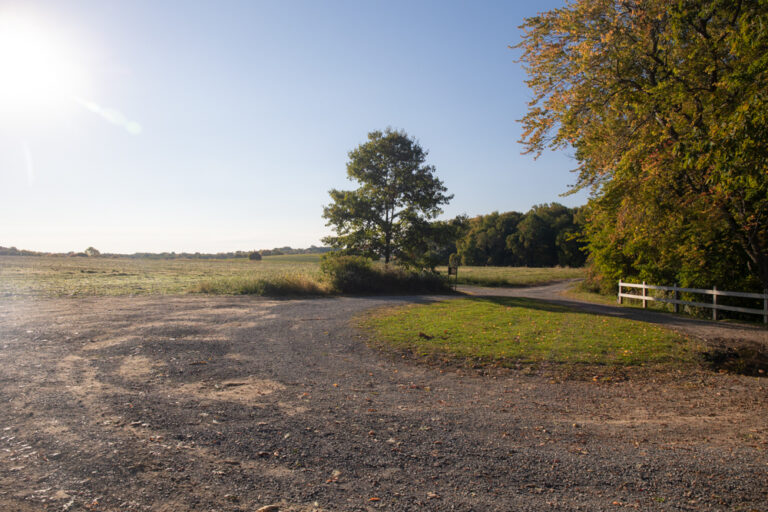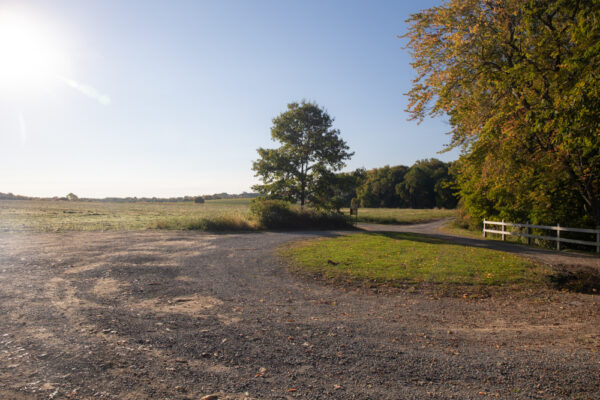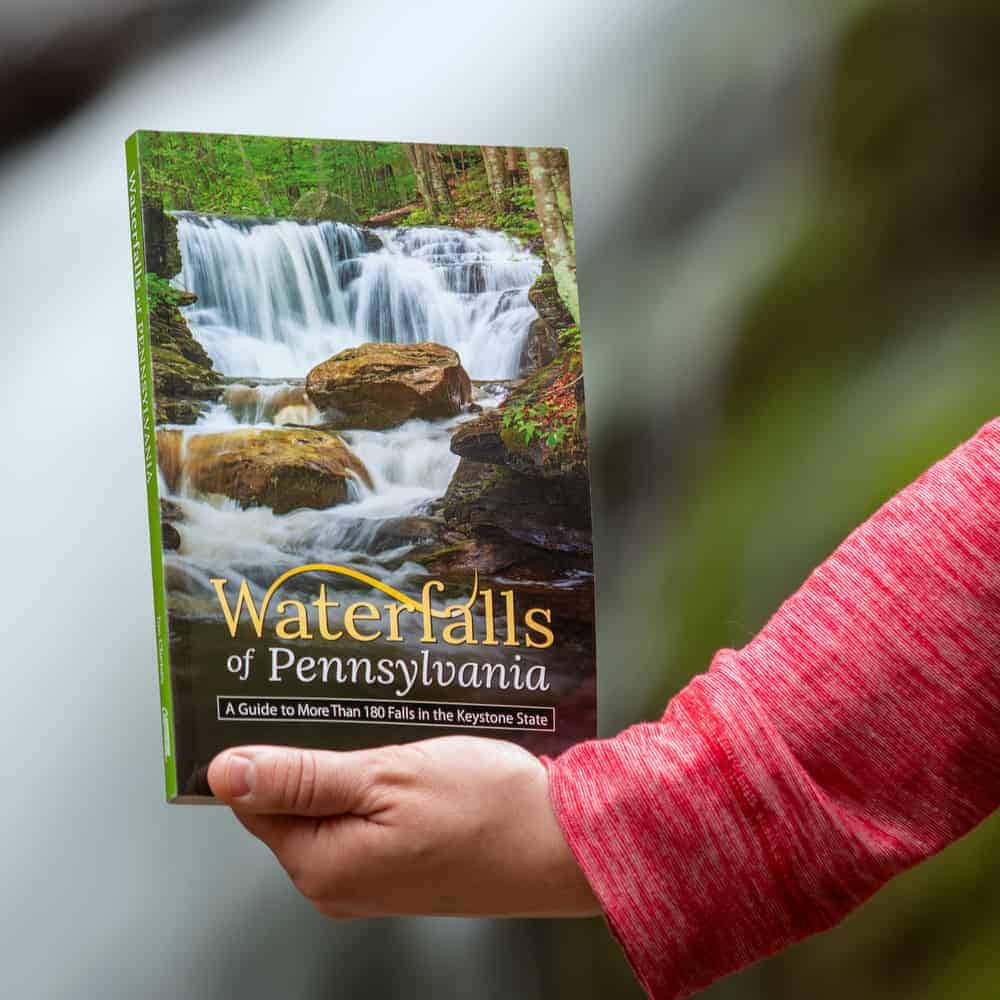 "Waterfalls of Pennsylvania" by Jim Cheney
If you love PA waterfalls, you won't want to miss this waterfall book from Jim Cheney, author of Uncovering PA, featuring more than 180 great waterfalls. Order it now on Bookshop.org or Amazon.
Cleland Rock sits next to this parking area with only a small wooden fence between it and the dirt road.
Cleland Rock itself isn't overly large, and the view is narrow. However, since you are sitting 400 feet over Slippery Rock Creek, you can actually see quite a long way.
According to the park's materials, 200,000 years ago, this would have been atop the ridge of a continental divide, and 140,000 years ago, you would have been overlooking a large glacial lake.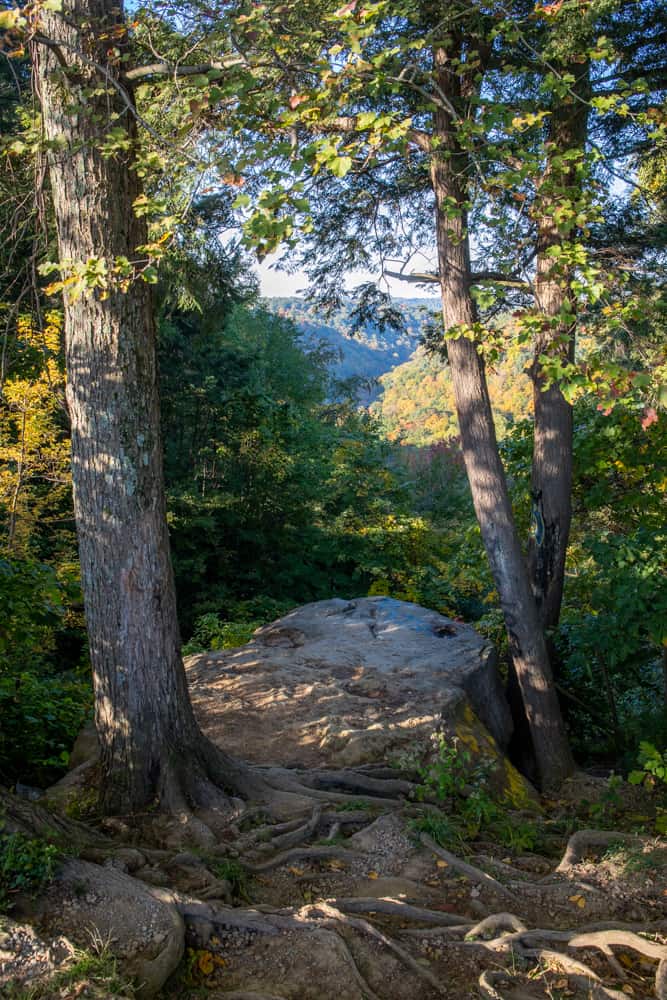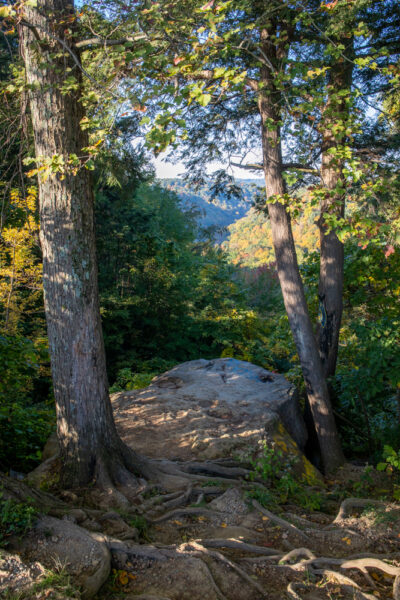 Today, however, the view is entirely dominated by the trees of Slippery Rock Creek Gorge and the surrounding hillsides.
Unfortunately, there are no trails at this spot. So, once you've enjoyed the view from Cleland Rock, simply return the way you came back to the main road to continue your explorations of Lawrence County.
While Cleland Rock is far from one of the best scenic overlooks in Pennsylvania, it's a nice spot to visit in McConnells Mill State Park. And, while there, make sure to also take time to visit other spots in the park such as Grindstone Falls, Hell's Hollow Falls, and McConnell's Mill Covered Bridge.
How to Get to Cleland Rock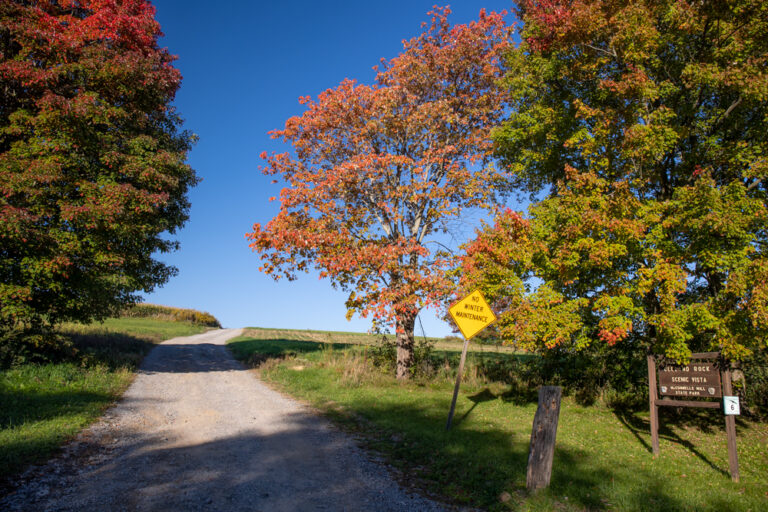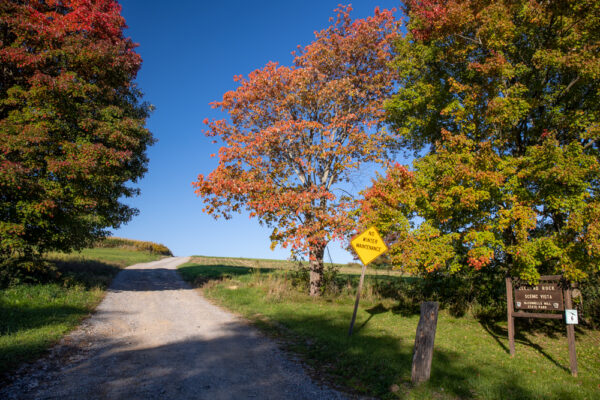 Cleland Rock is located off of Breakneck Bridge Road on the southeastern side of Slippery Rock Creek in McConnells Mill State Park.
While the road that the rock is located on is on most maps, some mapping services won't route you there properly. Because of this, I recommend putting in these coordinates: 40.926553, -80.180525.
These coordinates will take you to the turn-off of Breakneck Bridge Road and onto the dirt road leading to Cleland Rock. Simply follow that road for a third of a mile to the end of the road.
If you'd rather, though, Cleland Rock can be found at these coordinates: 40.927249, -80.185643.
Looking for even more to do nearby? Check out Big Run Falls, the Harmony Museum, and Alpha Falls.
[Click here for information on how to use the coordinates in this article to find your destination.]