Disclosure: This article may contain affiliate links. We will make a small commission from these links if you order something at no additional cost to you.
The Lehigh Valley is one of my favorite places to visit during the holiday season. In fact, it's even home to Bethlehem, which is known as Christmas City USA.
And, while I've already visited many great holiday attractions in the Lehigh Valley, one I had yet to check out until recently was Lights in the Parkway.
Lights in the Parkway has been held annually since 1996 in an Allentown park by the name of the Lehigh Parkway. This park is where you'll find attractions like the Museum of Indian Culture, the Li'l-Le-Hi Trout Nursery, and one of Lehigh County's covered bridges, though you won't pass any of them while checking out this display.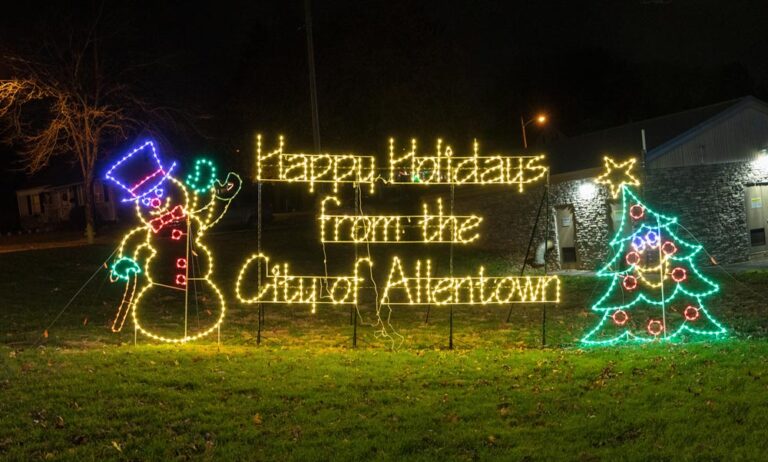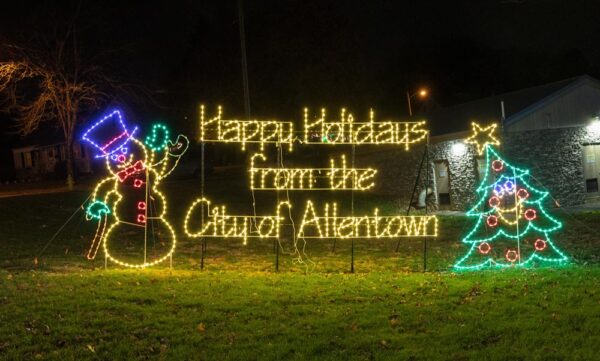 This long and skinny park follows the Little Lehigh Creek, and while the waterway isn't visible from the route, it does allow for a nice mile-long route for the display within the park.
The start of Lights in the Parkway is located at the intersection of Park Drive and South Jefferson Street. However, for traffic purposes, you'll want to follow the signs on South Jefferson Street, which will take you to the ticket window via a roundabout route.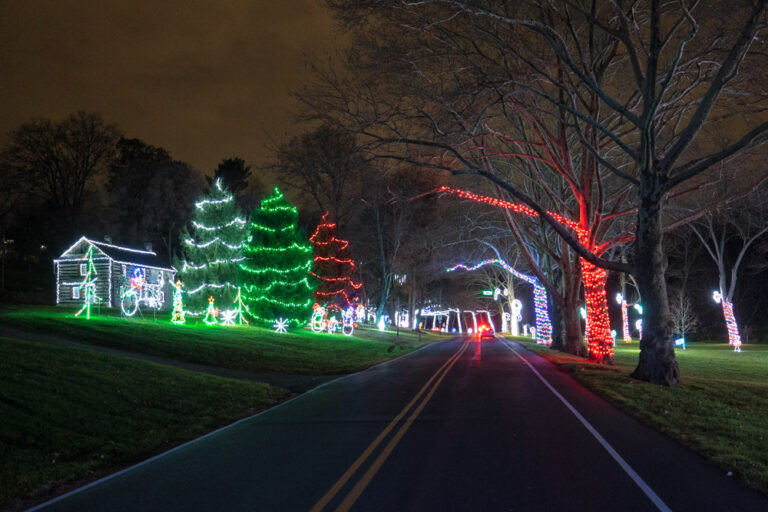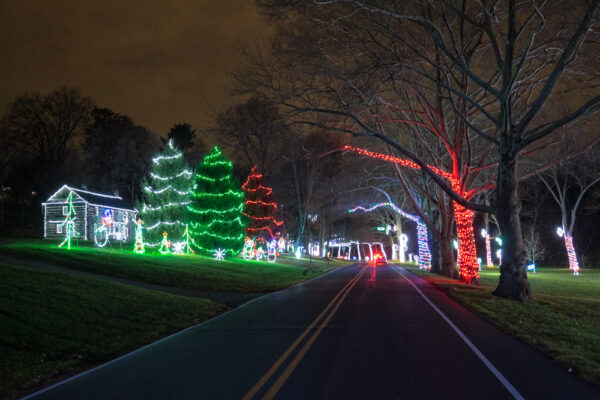 Even on a fairly quiet Sunday evening, there were people who were able to direct us which way to head to start the show, which made it fairly easy to figure out exactly how to get to the start of the show.
It's worth noting that tickets are only sold online via the city's website and cost $16 for a standard vehicle (plus $2.02 in fees).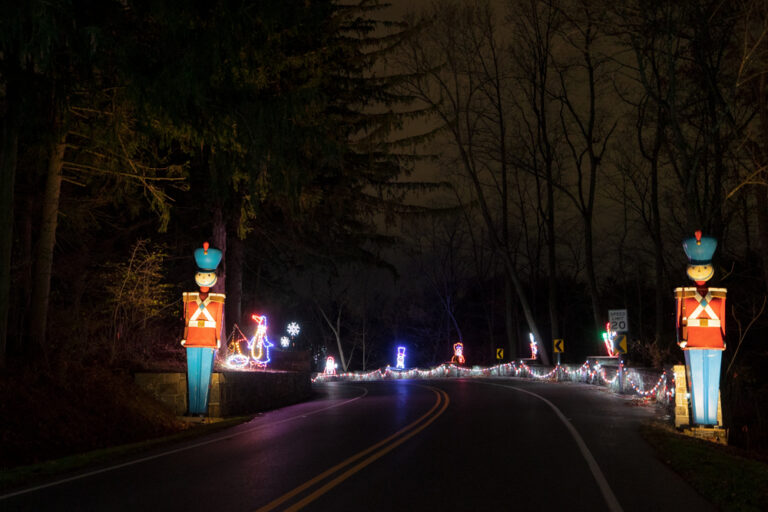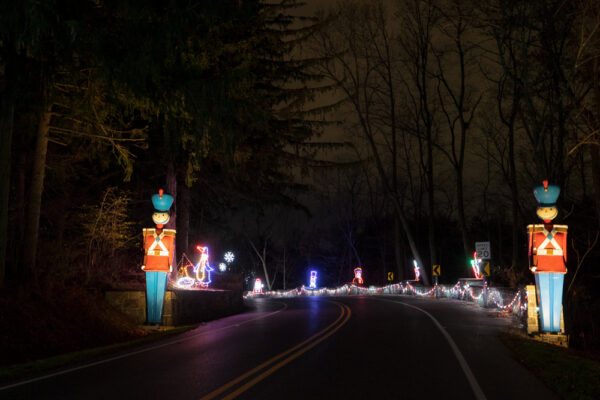 On Friday, Saturday, and Sunday nights, tickets are sold for a specific time block of either 5:30-7:30 PM or 7:30-10 PM. On Monday through Thursday nights, tickets are just sold for a specific night and you can come any time while the show is open.
Signs at the gate note that you should turn your radio to 98.3FM, which is the official station for the show. While this station does play Christmas music, it's worth noting that it is a standard radio station, so it does play commercials.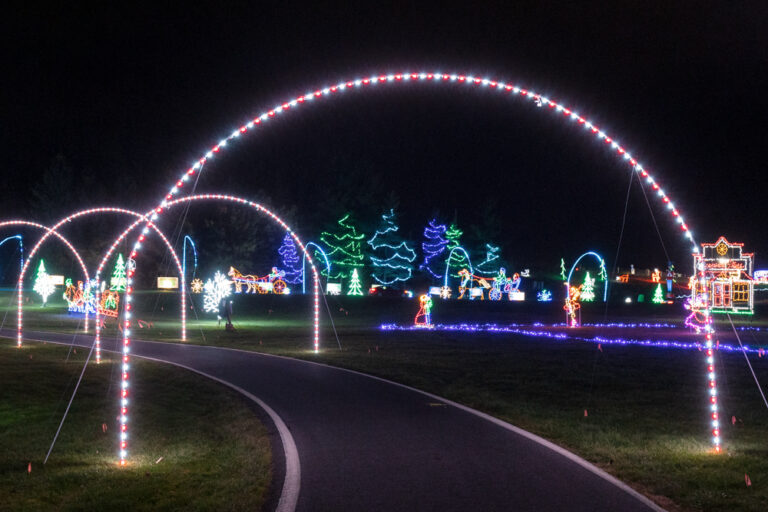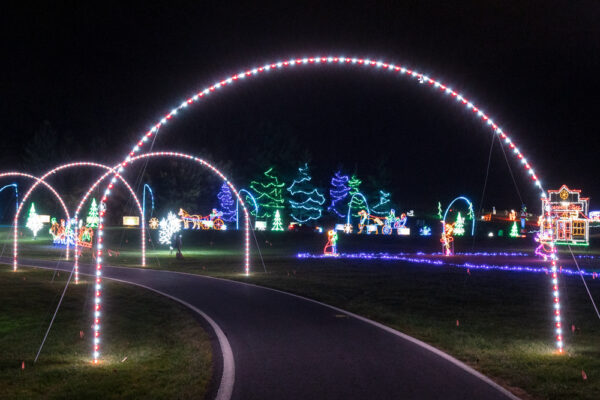 Because of this, you may want to bring your own holiday music with you so that you don't get stuck listening to commercials while driving through the light show. Since none of the lights are synced to the music, you won't miss out on any show features if you opt to listen to something other than the official music.
Just as you'll find at many other drive-through light displays in Pennsylvania, Lights in the Parkway features a mixture of traditional lights and whimsical lights. Sections of the display include The 12 Days of Christmas and the Wizard of Oz, to name two.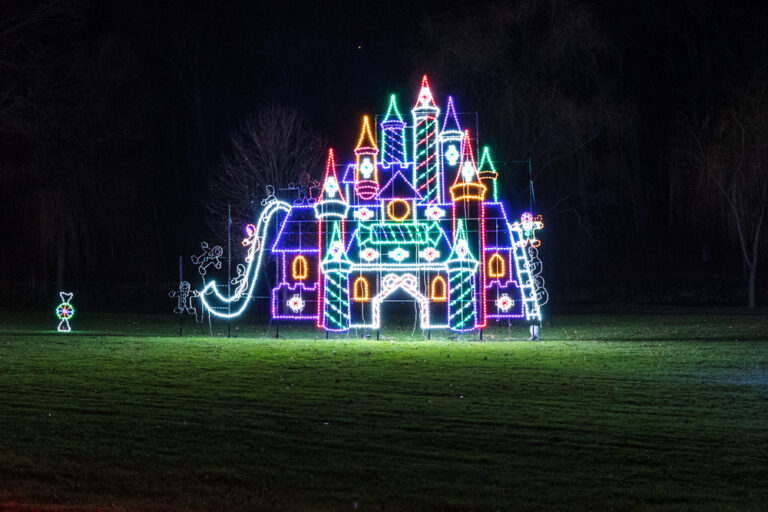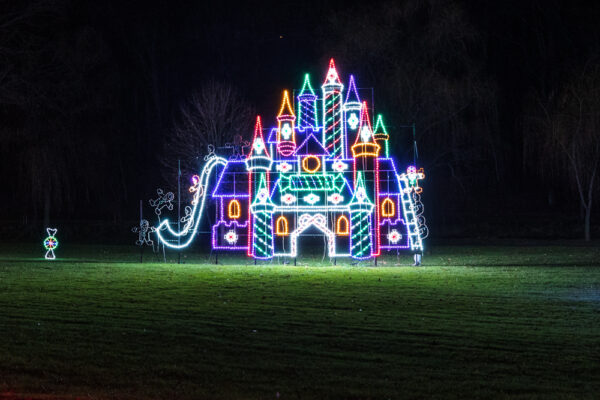 Lights in the Parkway is said to have more than 350 different displays, which is a really nice amount. In fact, many drive-through displays of the same length that I've done have roughly half that number. There are also over 100 trees that are wrapped with lights throughout the park.
With so many lights, you might think that it looks a bit crowded. However, because they do a great job layering the display, it looks full without looking crowded or disorganized.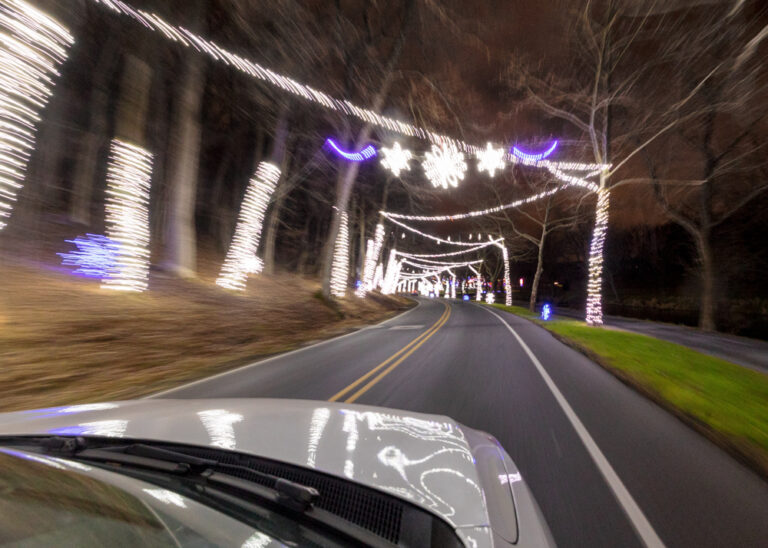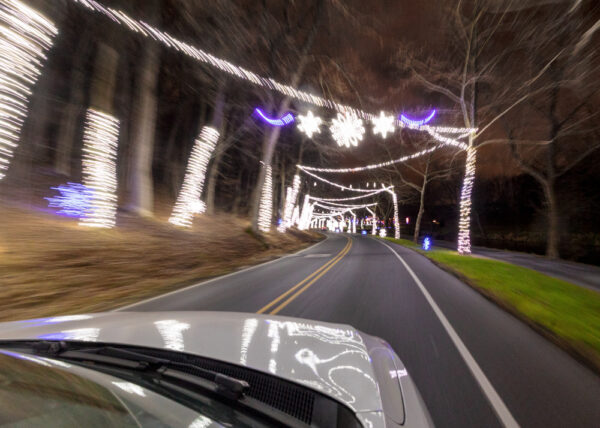 Interestingly, though, I think this is the first drive-through display I've done that didn't feature at least one light tunnel. While there are a few displays that span the road, there isn't a section of them close together to resemble a tunnel.
Overall, the Christmas light display at Allentown's Lights in the Parkway is really quite nice and a beautiful way to experience the holiday season in the region. It even makes a great reason to visit the area if you combine it with other holiday attractions like tours of Bethlehem, the Winter Light Spectacular at the Lehigh Valley Zoo, and even a train show at the Lehigh and Keystone Valley Model Railroad Museum.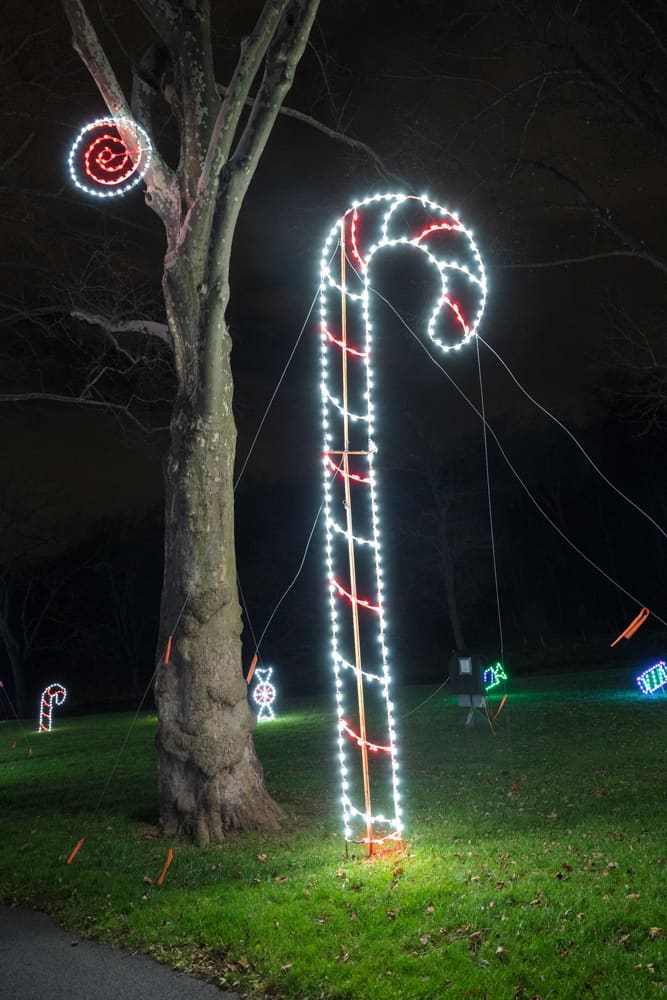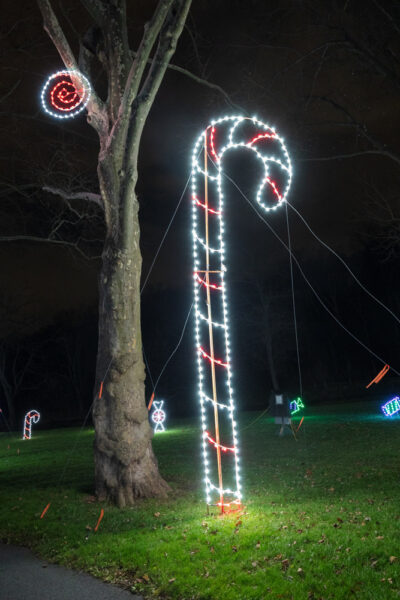 So, no matter the reason you are looking for things to do during the holiday season in the Lehigh Valley, Lights in the Parkway is a great regional tradition to experience.
In 2022, Lights in the Parkway is open from November 25 through December 31. Tickets cost $16 and must be purchased online. No ticket sales are done at the gate.
Looking for even more things to do in the area? Check out the Crayola Experience, America on Wheels, and the Da Vinci Science Center.