Please do your best to limit your travels around PA during this time. If you decide to travel, please check the status of the places you are going. Some places around the state are temporarily closed or have changed their hours. We will not be updating individual articles to note these changes. Stay safe and wear a mask!


It's never a bad time to plan your summer vacation! And, there's nowhere better to start than with some of Pennsylvania's best seasonal museums. Some of the most interesting museums in PA close during the wintertime, making the warmer months the only time to visit these great museums.
Whether you love history, nature, or sports, there's something of interest for everyone on this list.
Check out my list of 20 great seasonal museums to visit in Pennsylvania this summer and start planning your next Pennsylvania trip!
Disclosure: This article may contain affiliate links. We will make a small commission from these links if you order something at no additional cost to you.
The Little Museum – Cameron County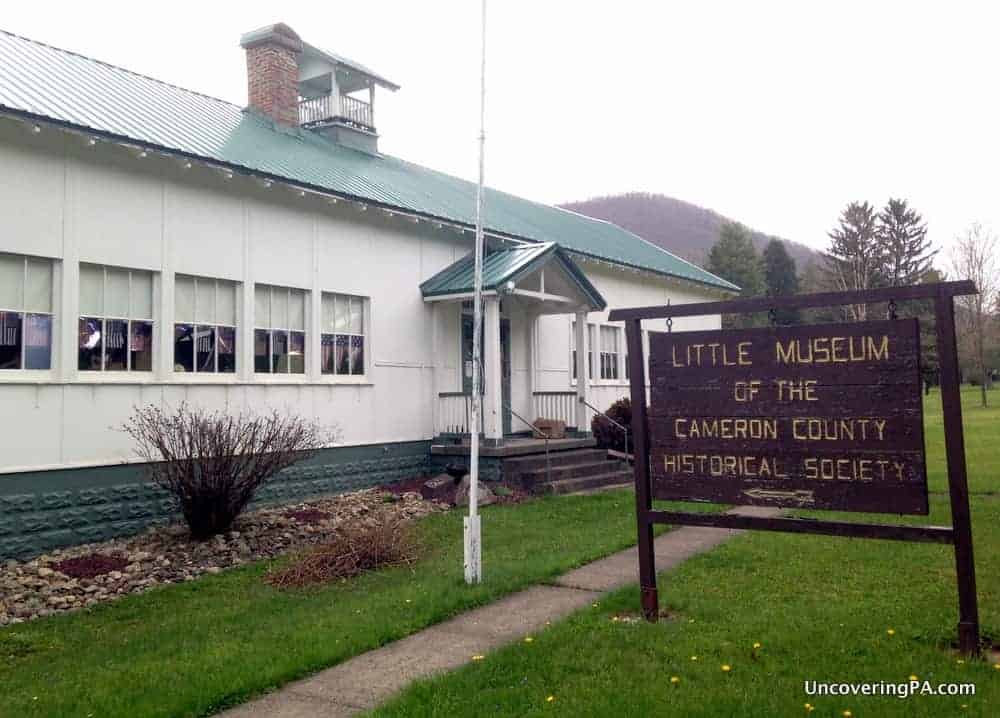 I've visited a lot of historical society museums in Pennsylvania, some of which are seasonal and some of which are open year round. However, none blew me away as much as The Little Museum in Cameron County.
Walking into the building, I really wasn't expecting much. After all, Cameron County has the smallest population of any PA county, so how much interesting history could they have? It turns out, a lot!
You'll have to read my full article about The Little Museum and visit for yourself to find out all of its secrets, but you'll have to take time to visit during the warmer months. The Little Museum of Cameron County is only open from Memorial Day through mid-October.
Indian Steps Museum in York County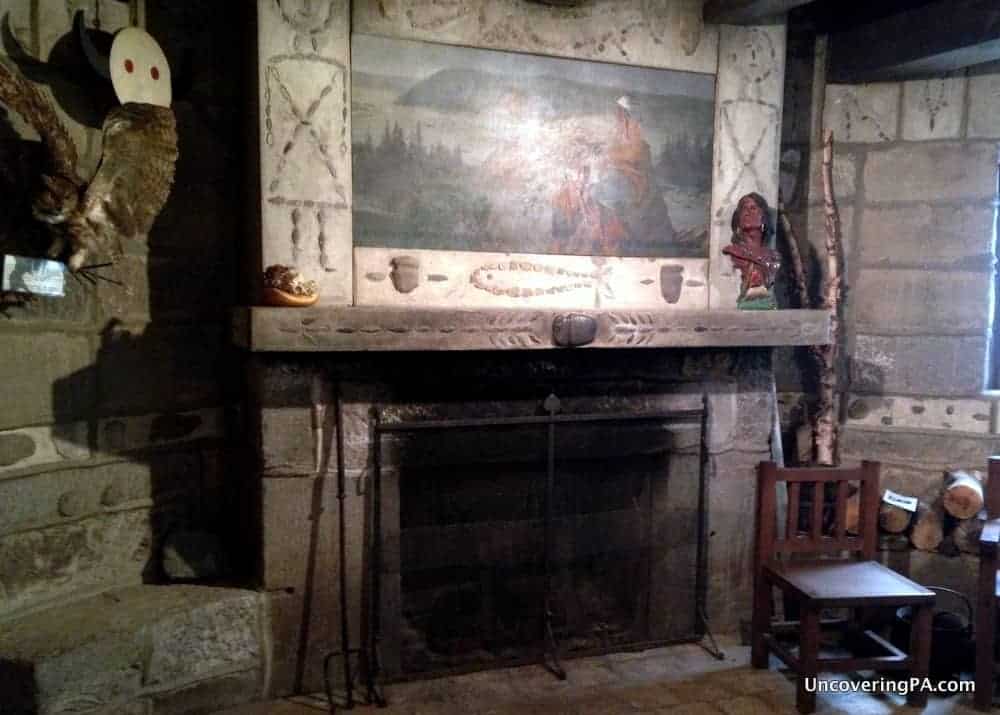 If you want to learn about the Native Americans that once inhabited the Susquehanna Valley of Pennsylvania, the Indian Steps Museum in York County is a great destination.
Open as a museum since 1940, the museum is home to thousands of Native American artifacts from all over the country, but with a focus on local tribes. The decision decades ago to embed many of the artifacts right into the wall may have been a curious choice, but it does give the museum a very unique look.
More information can be found in my article about the Indian Steps Museum. The museum is open mid-April through mid-October.
Lake Shore Railway Museum in Erie County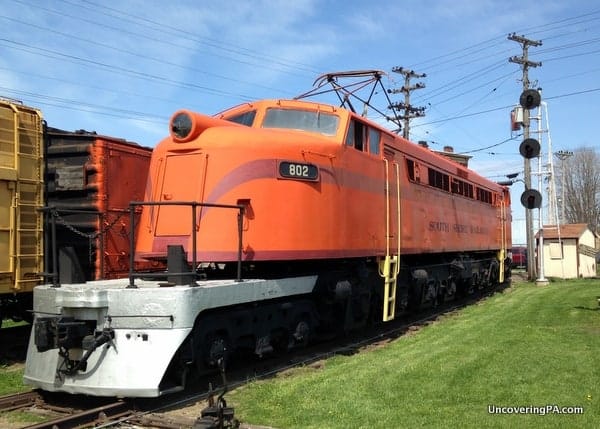 There are several interesting train museums in Pennsylvania, but for some reason, I have a soft spot for the Lake Shore Railway Museum in North East, Pennsylvania.
This great museum is home to dozens of train engines and cars dating from the late 1800s through the 1980s. At the museum, the trains are located outside an old train station either fully restored or waiting to be restored. Unlike many other museums, however, you are encouraged to touch and climb on many of the pieces, giving you a unique chance to really experience their great collection.
The museum is open April through October. More information can be found in my write up about the Lake Shore Railway Museum.
Meadowcroft Rockshelter in Washington County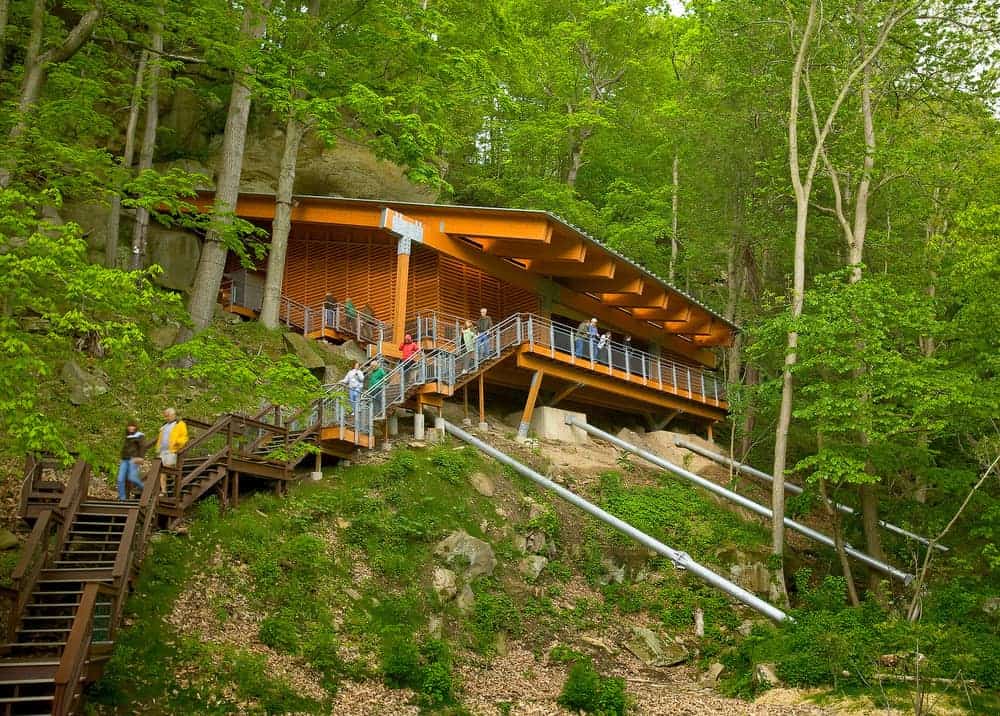 Hidden away in the forests of Washington County, a stone's throw from the West Virginia border, is one of Pennsylvania's most historically significant sites: Meadowcroft Rockshelter.
At the rock shelter, evidence of human habitation has been discovered dating back 16,000 years, completely rewriting the history of human migration to the Americas. In fact, Meadowcroft is still the earliest evidence of human habitation found anywhere in North America.
Today, visitors can go up and examine the still ongoing archeological work at the actual site and see evidence of campfires that were lit over 10,000 years ago.
However, Meadowcroft Rockshelter has even more to entice visitors. Their 16th-century Monongahela Indian village is a great place to learn about this extinct tribe that used to inhabit western PA, and their 19th-century frontier village, complete with a restored covered bridge, gives visitors an idea what life was like on the frontier.
Meadowcroft Rockshelter is open to visitors from May through October. More information can be found in my complete article about the Rockshelter.
Eagles Mere Air Museum in Sullivan County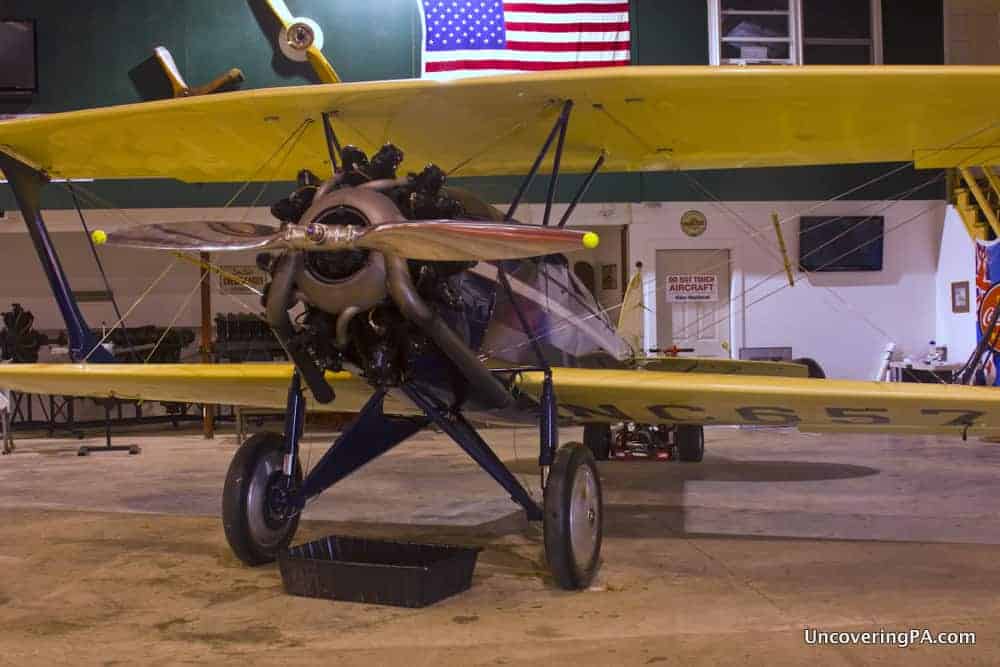 Located in Eagles Mere, Pennsylvania, the Eagles Mere Air Museum is home to more than two dozen vintage airplanes. All the aircraft at the museum have been wonderfully restored and can still be flown.
The collection includes planes dating back to 1917 and include several planes that are very rare, especially in their pristine condition. If you're lucky, the museum might even be flying some of their vintage planes during your visit, giving you a great chance to see some of these unique aircraft in flight.
The Eagles Mere Air Museum is open mid-May through mid-October (as is the Eagles Mere Auto Museum next door). More information can be found in my full article about the museum.
Appalachian Trail Museum in Cumberland County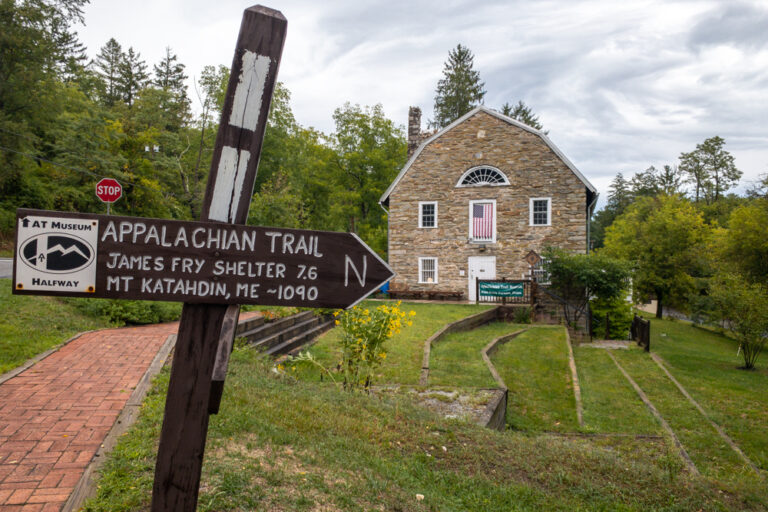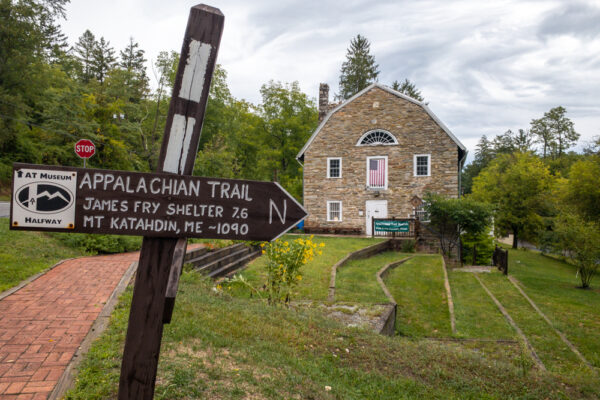 The Appalachian Trail is one of the most well-known hiking trails in the world. The trail traverses 2,000 miles from Georgia to Maine, and its midway point is located in Pennsylvania's Pine Grove Furnace State Park.
Because of this, the park makes a great place for a museum dedicated to the history of the trail and the people who've hiked it.
The Appalachian Trail Museum features authentic trail shelters, mementos from people famously associated with the trail, and photos of almost every thru-hiker from recent years. There is even an Appalachian Trail Hall of Fame!
The museum is open late March through November 1. More information about visiting can be found in our article on the Appalachian Trail Museum.
Laurel Caverns in Fayette County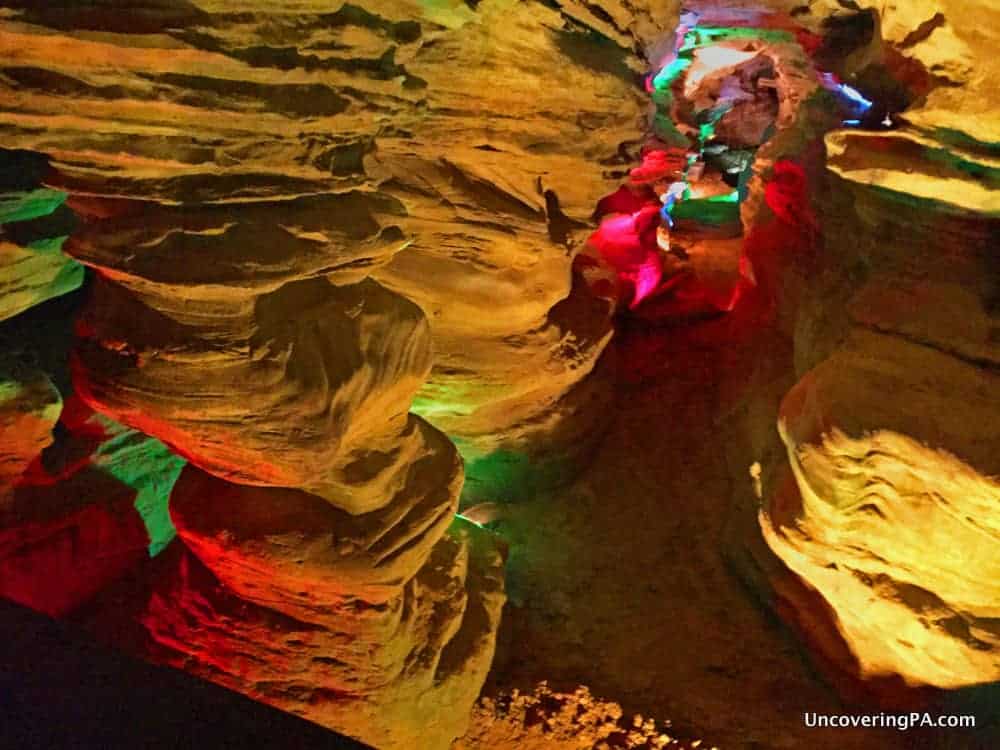 Okay, technically Laurel Caverns isn't a museum. However, as the largest cavern in Pennsylvania, the cave has an interesting history and is only open seasonally, so I decided to include it in this list.
Laurel Caverns has been open to visitors since 1962 and features over three miles of caverns, with excavation work continuing to this day. Visitors can choose from a basic guided walking tour of the cave, or more intensive rappelling or spelunking options.
Laurel Caverns is open April 18 through October 27 and is closed during the winter so that bats can hibernate in the passages. Until I have a chance to write up a full review of my visit, you can find more information in my article on Laurel Caverns.
American Golf Hall of Fame in Clarion County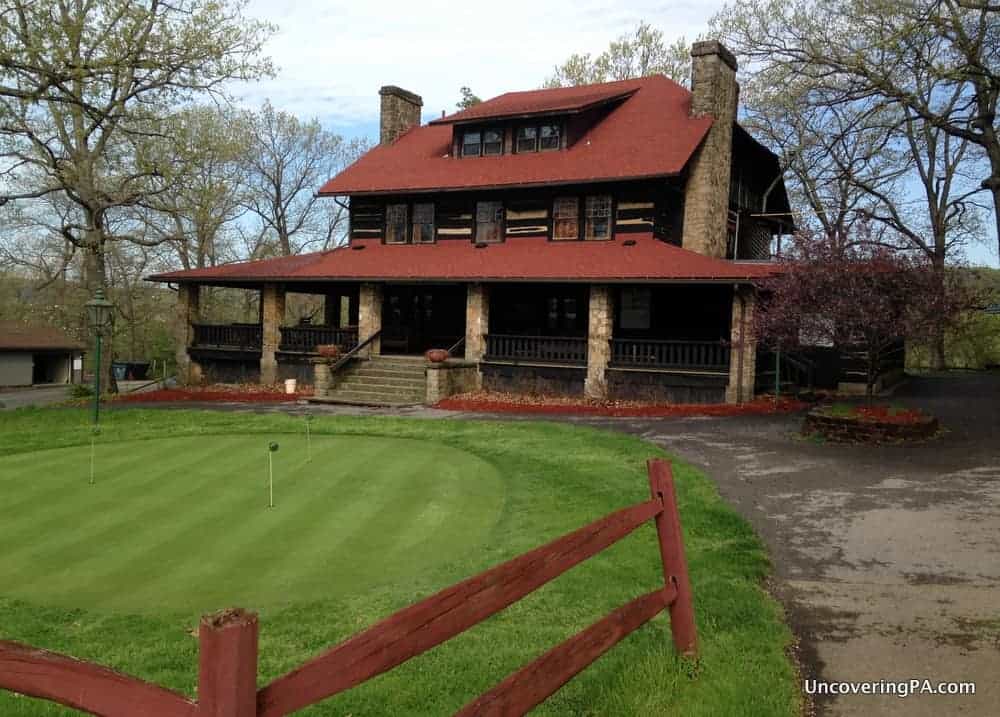 Believe it or not, the oldest, continually-operating golf course in America is located in the small Clarion County borough of Foxburg. Today, the Foxburg Country Club still maintains a historic 9-hole golf course that attracts visitors from all over the world.
Located on the second floor of the clubhouse is the American Golf Hall of Fame. While there seem to be no inductees into this Hall of Fame, the museum is a great place to visit for anyone interested in the history of golf. Inside the museum's rooms, there is a fascinating collection of golf equipment dating back centuries. I found it very interesting, even though I don't play golf.
The American Golf Hall of Fame is open from April through October. More information about the museum can be found in my full article about visiting the Foxburg Country Club.
Swigart Museum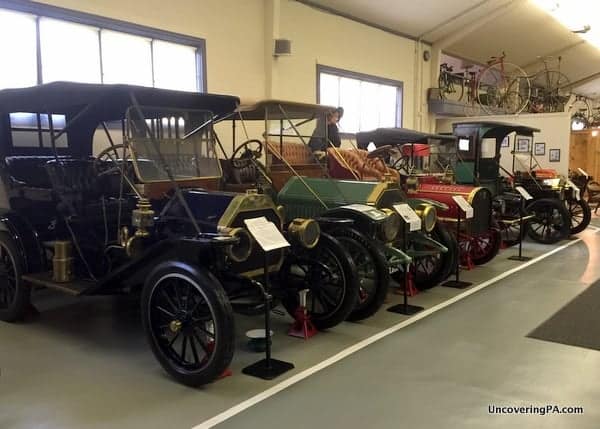 The Swigart Museum in Huntingdon is one of Pennsylvania's best antique automobile museums. While it's not large, the Swigart Museum is very well curated and features dozens of high-quality cars. Some of the highlights include one-of-a-kind automobiles, a Herbie "The Love Bug" that was used in the movies from the 1960s and 1970s, and a car from 1899.
For more information on visiting this great museum, check out my full article on the Swigart Museum.
Columbus Chapel and Boal Mansion Museum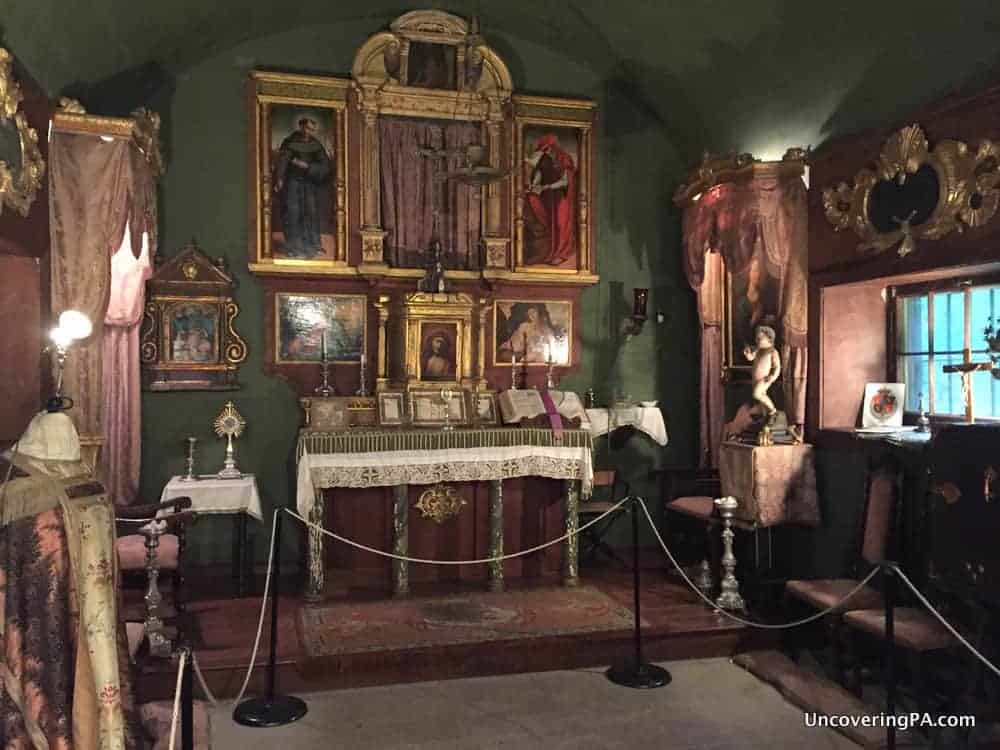 I've been to a lot of places in Pennsylvania and very, very few have impressed me as much as the Columbus Chapel and Boal Mansion Museum in Boalsburg. This unassuming museum houses some of the most remarkable artifacts found in Pennsylvania, ranging from Christopher Columbus' sea chest to strands of Napoleon's hair. If you love history and strange sites, this museum should be on your radar.
For more information, read my full article on the museum.
French Azilum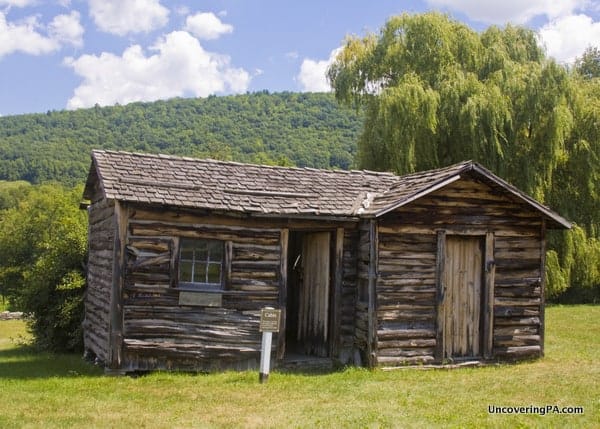 Located along a bend in the Susquehanna River in Bradford County, Pennsylvania, French Azilum is the site of one of the state's most amazing and little-known stories. Built as a refuge for French aristocrats fleeing the French Revolution in the late 1700s, including Queen Marie Antoinette, French Azilum showcases America's commitment to the French during their own revolution.
The site later became home to John Laporte, an influential Pennsylvanian who built his summer home on the property.
For more about French Azilum, make sure to read my article on the site.
Greene County Historical Society Museum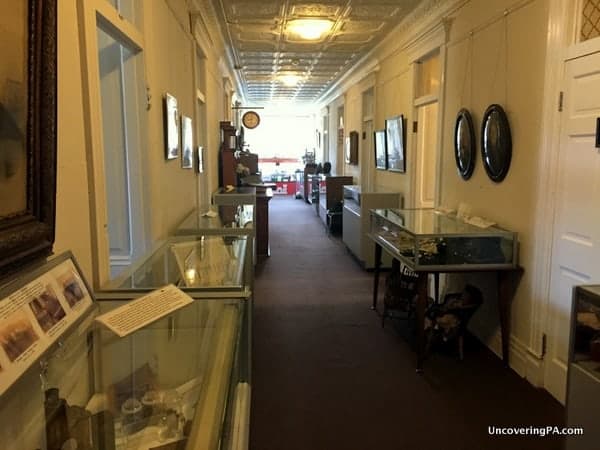 I've visited many great historical societies all around Pennsylvania, and the Greene County Historical Society Museum in Waynesburg is definitely one of the best. Housed in a former poor farm, the museum tells the story of Pennsylvania's southwestern-most county, and how its residents have affected the world.
The museum's displays include information on local industries, a train engine used in the early 1900s, and information about the only governor of Pennsylvania to come from Greene County.
Find out more about visiting this great museum in this article.
Coudersport Ice Mine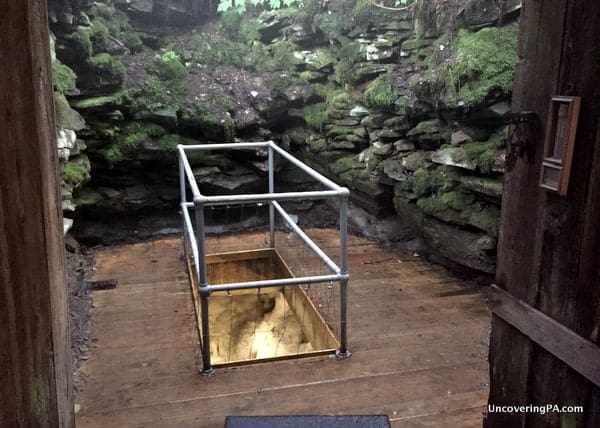 The Coudersport Ice Mine might not technically be a museum, but since it's a very cool seasonal site, I thought I'd include it regardless.
The ice mine is a hole in the ground that builds ice during the hottest months of the year, only to lose that ice when the weather gets cold. Because of this, the ice mine is only open to visitors from Memorial Day through Labor Day each year.
For more information about visiting, check out my full article on the Coudersport Ice Mine.
Saxonburg Museum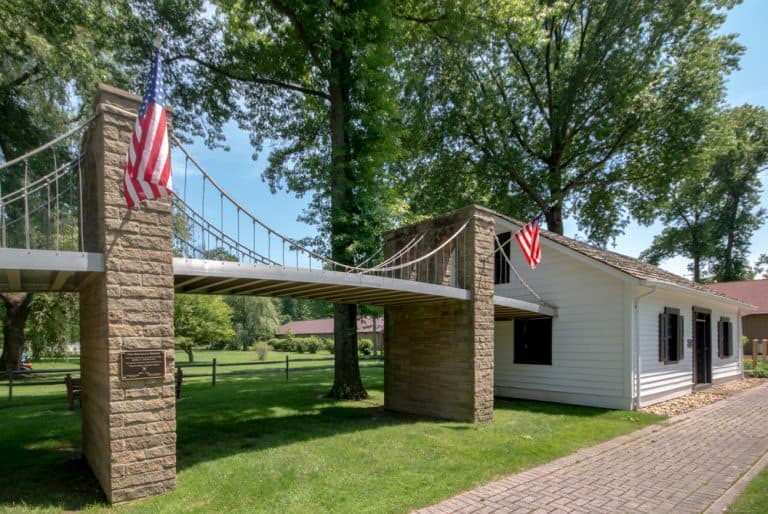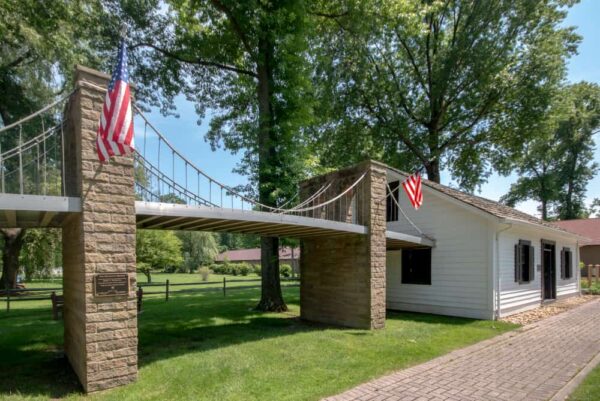 The Saxonburg Museum is located in southern Butler County, Pennsylvania. It tells the story of this community founded by John Roebling and his brother. Roebling would go on to invent a way to twist wire cables while living the town and used that technology to build suspension bridges such as the Brooklyn Bridge.
Next to the museum, visitors can see his original workshop and a replica of the Brooklyn Bridge. The museum is open from Memorial Day through Labor Day.
Click the link to find out more about visiting the Saxonburg Museum.
Penn-Brad Oil Museum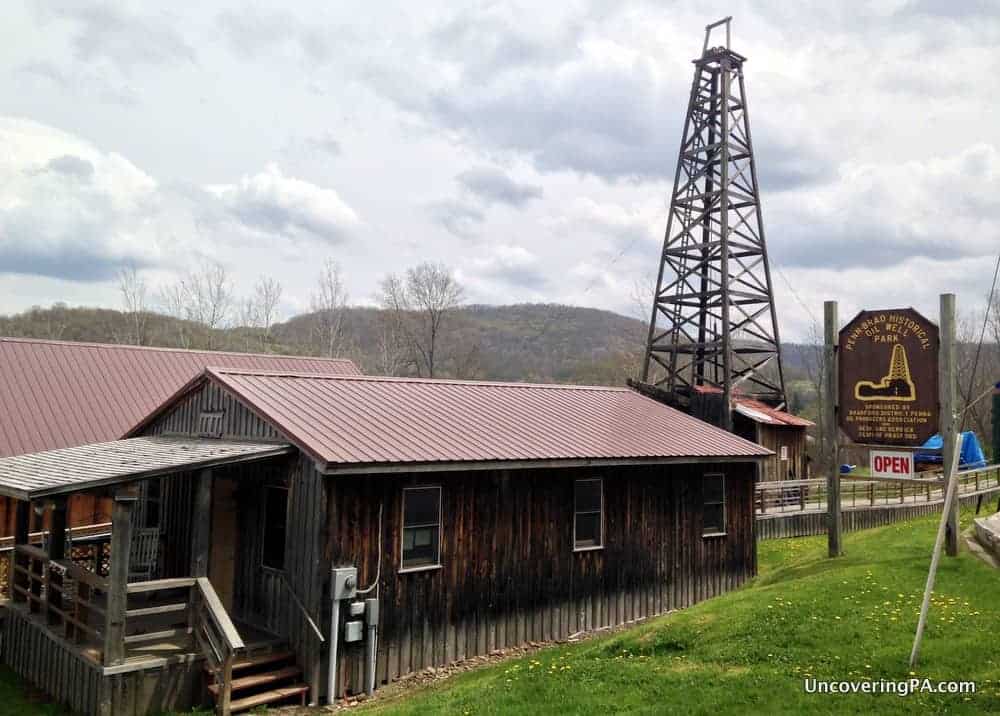 Northwestern Pennsylvania was home to the world's first oil boom, and the Penn-Brad Museum in Bradford tells the story of the world's first million-dollar oil field. While the museum is a bit rough around the edges and in need of some updating, anyone who wants to learn about the history of oil drilling will find few better places to visit in the region.
The museum features dozens of pieces of antique oil drilling equipment, an old oil rig, and many artifacts from the region's oil heritage history.
For more information about visiting, check out my full article on the museum.
Quecreek Mine Rescue Site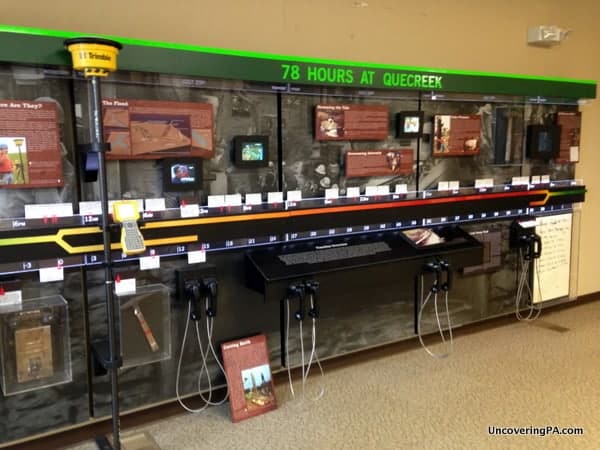 The story of the Quecreek Mine rescue in 2002 near Somerset, PA, was one of the most talked about stories of the year but has quickly faded from the memories of many. However, not from those that have put together the museum at the Quecreek Mine Rescue Site.
The museum is located on the ground where the rescue occurred and features hundreds of items directly related to the rescue, from the clothes the miners were wearing to the capsule that brought them to the surface.
For more information on this amazing museum, read my article about the Quecreek Mine Rescue Site.
Carrie Blast Furnace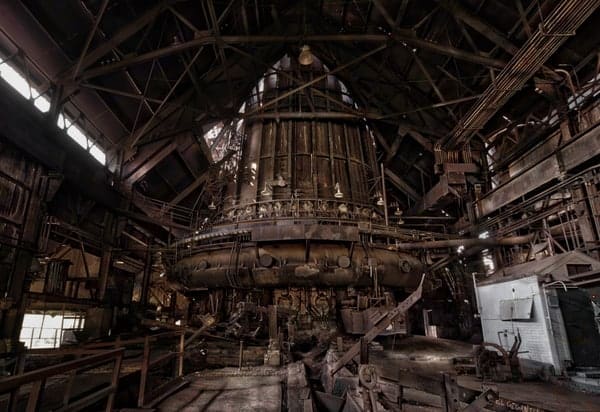 Run by the Rivers of Steel National Heritage Area, Carrie Furnace is a living history museum that offers seasonal tours. The last remaining part of the Homestead Steel Works, this site offers visitors a chance to learn about the region's steel history, and how its absence is recreating the city of Pittsburgh. I've been on many great tours in Pennsylvania, and this is without a doubt one of the best.
For more information on touring this site check out my full article on Carrie Furnace.
Do you have a favorite seasonal museum in Pennsylvania? Let us know in the comments section below.