Disclosure: This article may contain affiliate links. We will make a small commission from these links if you order something at no additional cost to you.
When I'm traveling through PA, I'm always on the lookout for great craft breweries. And, while some parts of the state are filled with great options, others have a dearth of good craft beer. So, when I was traveling through Lewistown, I was excited to check out Shy Bear Brewing.
Shy Bear Brewing opened in 2018 and was the first craft brewery to open in Mifflin County (at least in a very long time). They are located just off of Route 322 a short distance northwest of downtown Lewistown on land historically known as Meadowbrook Farm.
They have an indoor dining area, as well as quite a large outdoor space, which includes a stage for live music. In fact, during my second visit, there was a great band playing from the stage.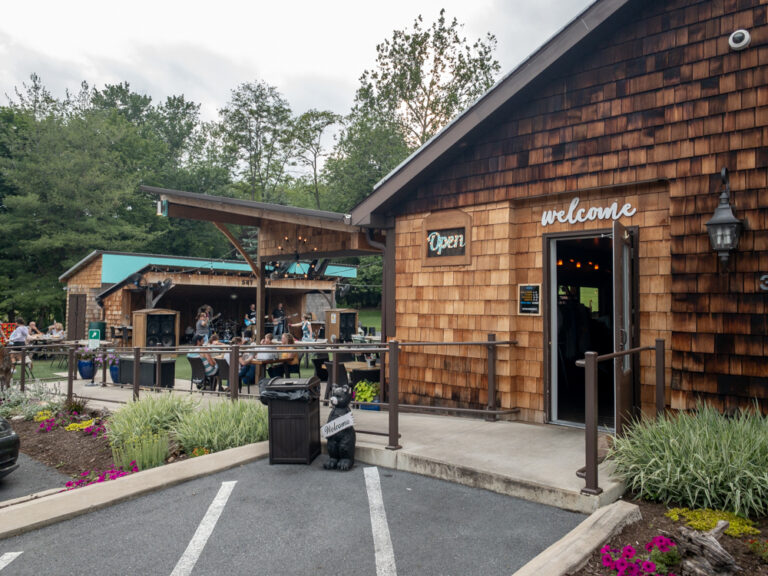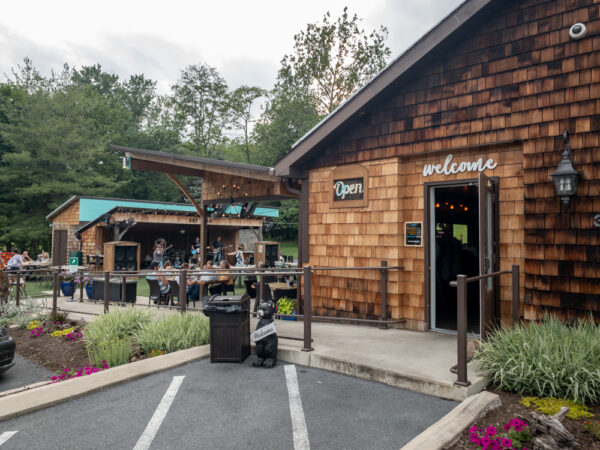 That being said, the music is quite loud, so if you are looking for a nice relaxing evening, especially while sitting outside, you might want to look at their event schedule before visiting.
I've actually visited Shy Bear twice: once in April 2018 (only a month after their grand opening) and then again in the summer of 2021. While they weren't bad when I first checked them out, I also didn't feel a need to rush to write an article about them (Hence while it's been over three years since my first visit and I'm just now writing about them).
As I said, it wasn't that their beer was bad, it just wasn't, in my opinion, overly memorable. However, I always like to give new breweries a second chance, and I was impressed with the improvements made at Shy Bear Brewing between my two visits.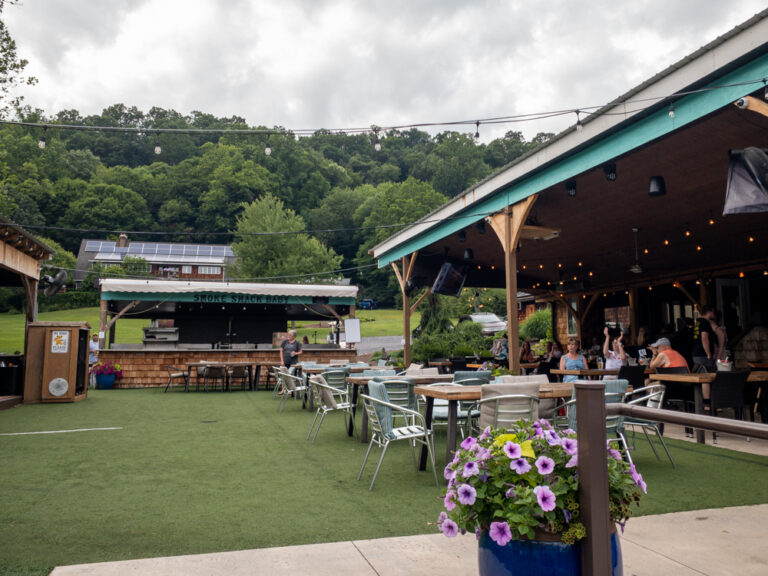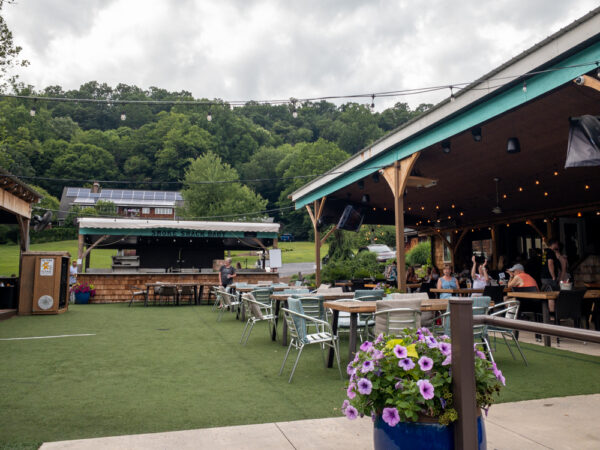 Shy Bear Brewing typically has over a dozen different beers on draft, and their list is quite varied in terms of styles. They even have some pretty unique styles of beer on draft from time to time.
For example, during my second visit, I had a chance to try their Cellars Market Kellerbier. Kellerbier is a style I can't recall ever seeing on a craft breweries beer list and is a Franconian beer with roots back to the Middle Ages.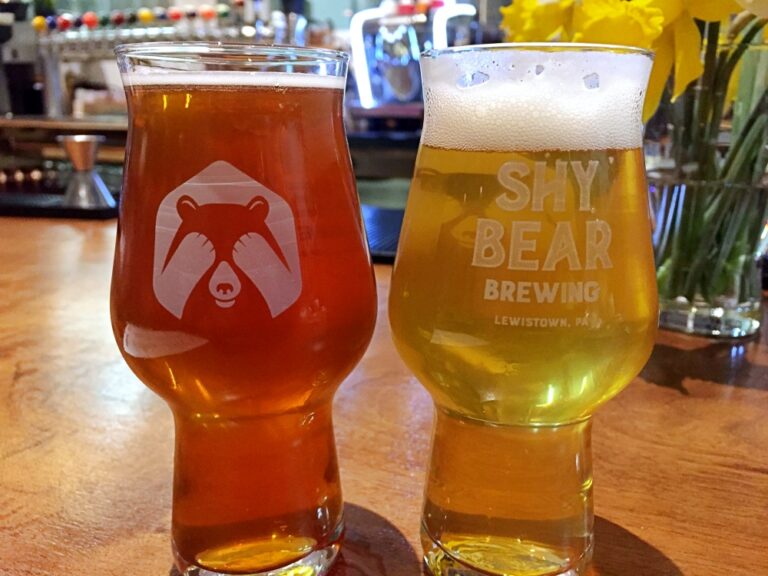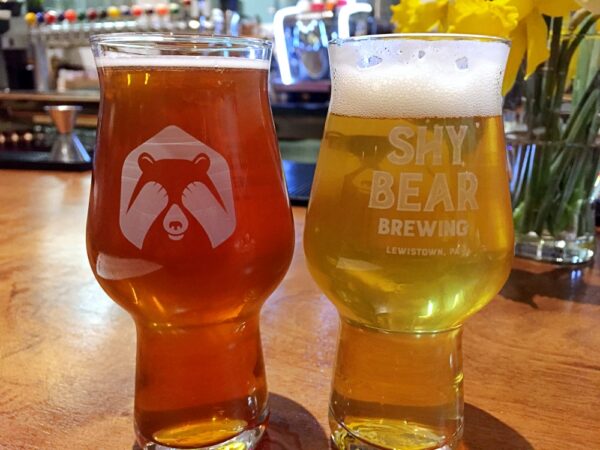 Given that I'd never heard of this style of beer before, I definitely had to give it a try and was quite impressed (though I have no other beers in that style to compare it to).
This willingness to experiment with new styles was something that I really loved about my visit to Shy Bear, but for those looking for more traditional styles of craft beer, they have those too.
In fact, I quite enjoyed their Kodiak Arrest Baltic Porter, which was both malty and sweet, and their flagship Jaybird Hazy IPA.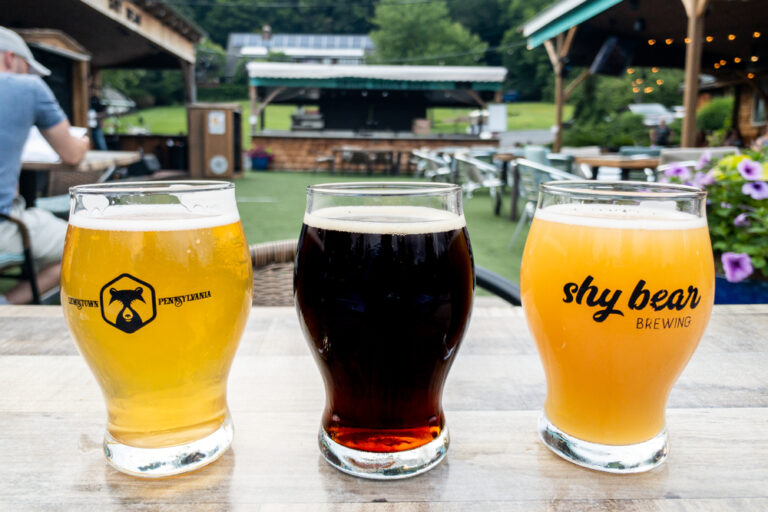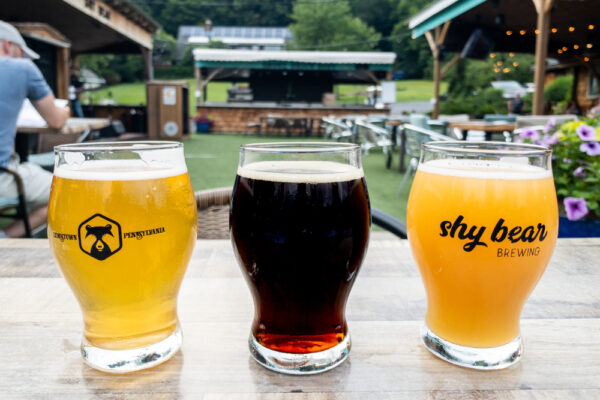 In addition to some pretty good beers, Shy Bear Brewing also has an extensive food menu. The menu mixes typical bar food with some surprising Asian-inspired options like ramen and boa buns.
During my two visits, I had a chance to try their Chicken Tender Basket and the Shy Burger, both of which were quite tasty. I especially enjoyed the beer cheese dipping sauce that I got with the chicken tenders.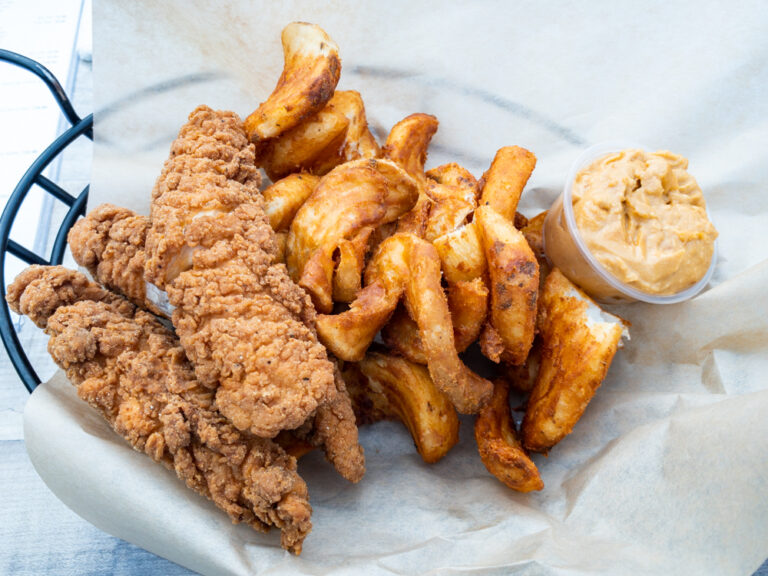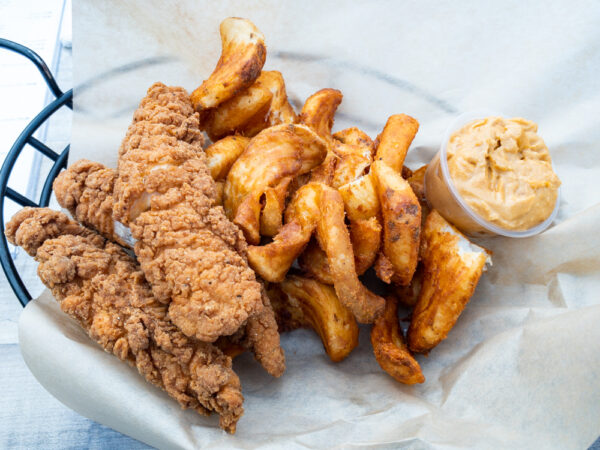 Overall, I definitely enjoyed my visits to Shy Bear Brewing, and I can say that they continue to make improvements over time to get better and better. That being said, I wouldn't quite put them among my personal favorite breweries in Pennsylvania just yet.
However, without a doubt, I'd love to stop here again on my next trip through Lewistown and see what fun and creative beers they've come up with, as well as to try some old favorites in their cozy space.
Looking for more places to visit nearby? Check out Reeds Gap State Park, the best breweries in State College, and the covered bridges of Juniata County.
---
Shy Bear Brewing
See map below for other area attractions.
---