Please do your best to limit your travels around PA during this time. If you decide to travel, please check the status of the places you are going. Some places around the state are temporarily closed or have changed their hours. We will not be updating individual articles to note these changes. Stay safe and wear a mask!


Mifflin County was one of the last counties that I visited in Pennsylvania. Truthfully, when I had looked up things to do there in the past, I hadn't come up with much. So, I assumed this meant that there really wasn't much to see in the area. However, I was wrong.
While it might not have the acclaimed museums of Philadelphia or the rugged beauty of the Pennsylvania Wilds, Mifflin County, Pennsylvania, has a great mix of history, culture, and beauty that make it a perfect destination for a weekend getaway in PA or brief respite on your trip to Harrisburg to State College.
When you do head to Mifflin County, here are my top five picks for things to do in this overlooked county:
Disclosure: This article may contain affiliate links. We will make a small commission from these links if you order something at no additional cost to you.
See Untouristed Amish Communities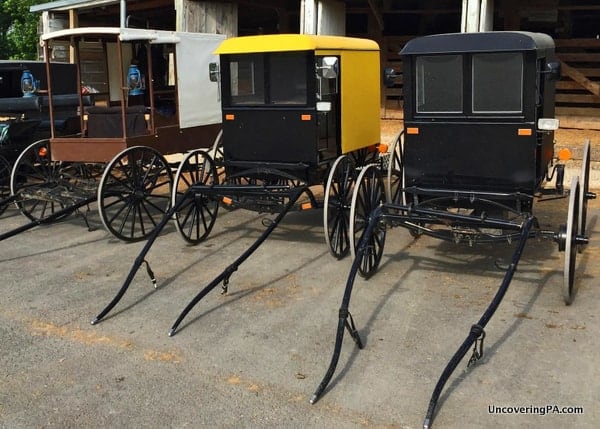 If I'm being perfectly honest, I'm not a huge fan of the tourism that has sprung up around Amish culture. However, in Mifflin County's Big Valley, home to Pennsylvania's second largest Amish community, the lack of tourism infrastructure gives you a much better glimpse into the real lives of this unique culture.
Unlike Lancaster County, where you will only see gray and black buggies, Big Valley is home to three distinct groups of Amish people, each with their own colored buggies. In addition to the traditional black buggies, you will also see buggies that are white and brown and buggies that are black and yellow.
These communities, while somewhat separated by their levels of relative liberalism, come together for events such as the Belleville Farmers Market and Auction, held every Wednesday morning, year round. Here, the Amish and locals come together for a farmers market, antique sale, and a very large livestock auction.
However, coming on any day of the year will give you the chance to see some of the most interesting Amish buggies in the country.
Tour the McCoy House
Part of the Mifflin County Historical Society, the McCoy House serves two purposes. The first, is to the tell the story of Major General Frank McCoy who was born in the home. McCoy served in the Spanish American War, World War 1, and even World War 2, and was an aid to President Theodore Roosevelt. Several rooms of the home are set up to resemble what the home would have looked like when McCoy was a child. Another room features many of McCoy's personal effects.
The second purpose of the home is to tell the history of Mifflin County. Many historical society museums struggle with these competing missions, but the Mifflin County Historical Society does a very good job. Rooms in the home are dedicated to things like the county's military history, their industrial history, and everyday life in what was once the frontier.
Before leaving, don't miss the Fort Granville recreation. This French and Indian War-era fort was burned by the French, supposedly in retaliation for Washington's actions at Jumonville Glen and Fort Necessity.
Tour Asher's Chocolates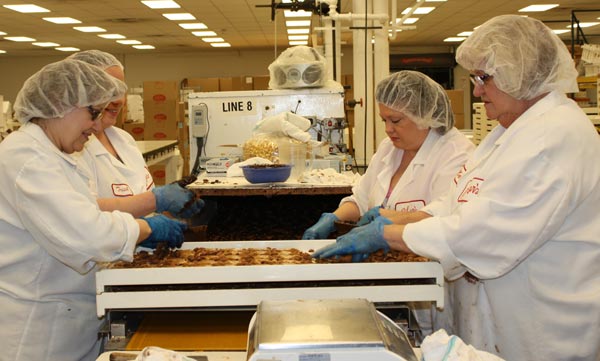 Hershey's might get all the love in Pennsylvania, but Asher's Chocolates is definitely a name to remember. While their headquarters and main factory are in the Philadelphia suburbs, the Asher's factory in Lewistown is where they do all of their handcrafting.
While tours have to be scheduled and can be hard to come by, they provide an excellent way to see the inside of this factory and see how Asher's crafts chocolates for both their own label and other famous brands (including a rather famous mouse who lives in Florida and California).
Even if you can't tour the factory, a visit to the Asher's Chocolates store is a good choice. Here, you can pick up not only some of their great chocolates, but also some of their seconds and even a few Lewistown-area souvenirs.
See the Lincoln Stone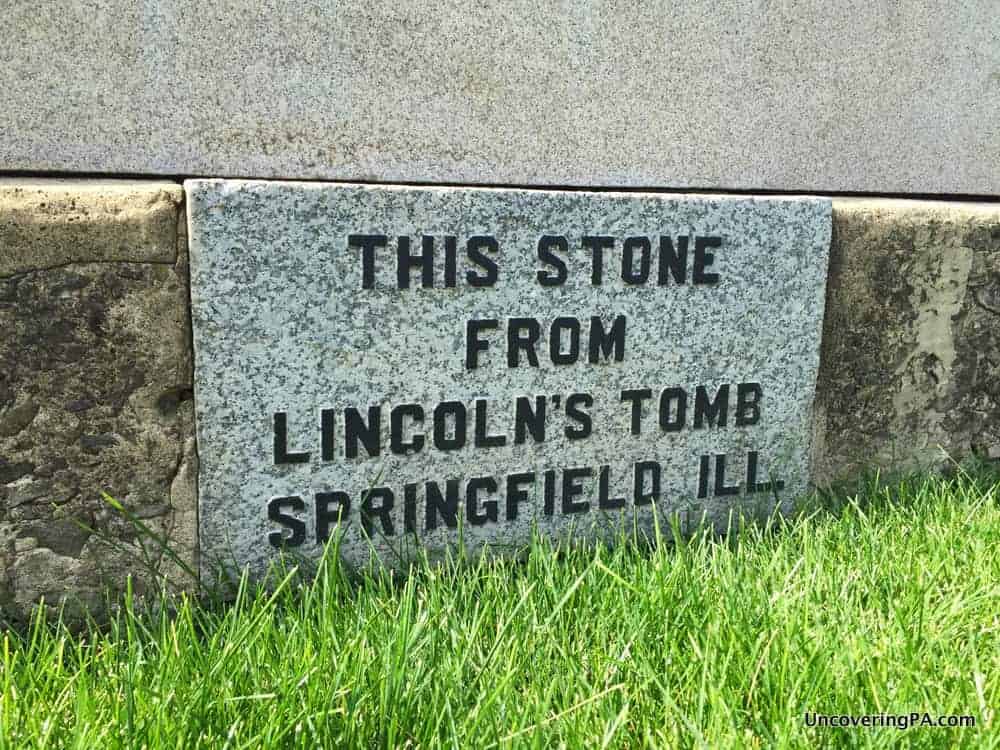 When the Civil War began, President Abraham Lincoln put out a call for soldiers. The first to answer his call was the Logan Guard from Lewistown, the seat of Mifflin County.
Years later, to honor their service, the community was given a marble stone from Lincoln's original tomb in Springfield, Illinois. That stone, the only one given away, now sits at the base of the town's Civil War memorial in the center of Monument Square.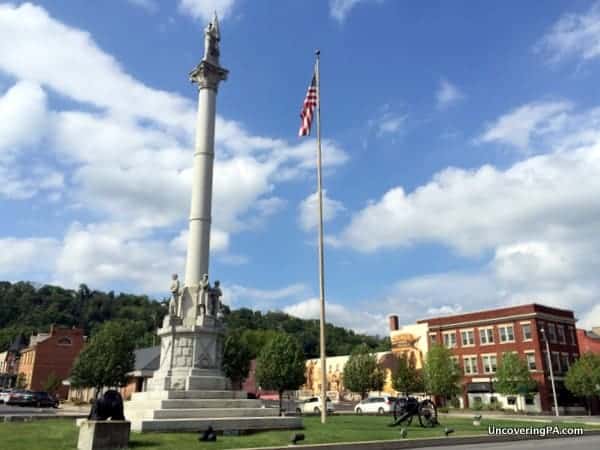 Viewing this single stone requires visitors to walk right up to the base of the monument, but it's definitely a focal point worth seeing. Also note the mural behind you (as you face the stone) that honors the formation of the Logan Guard.
Enjoy the Beautiful Views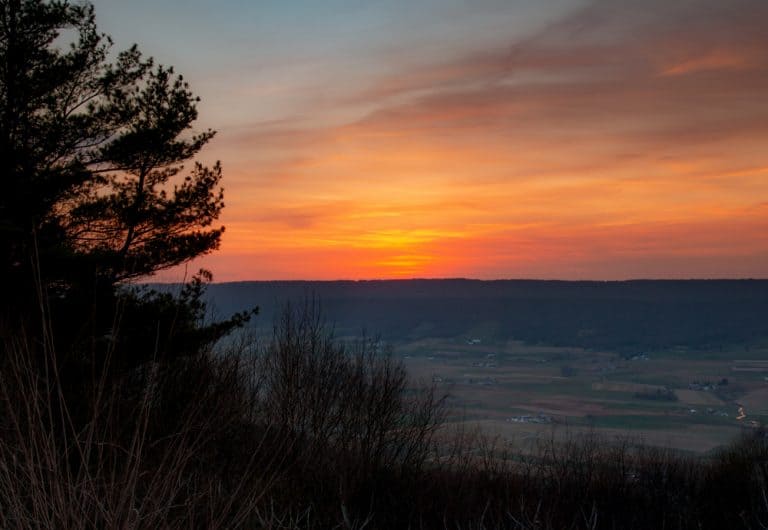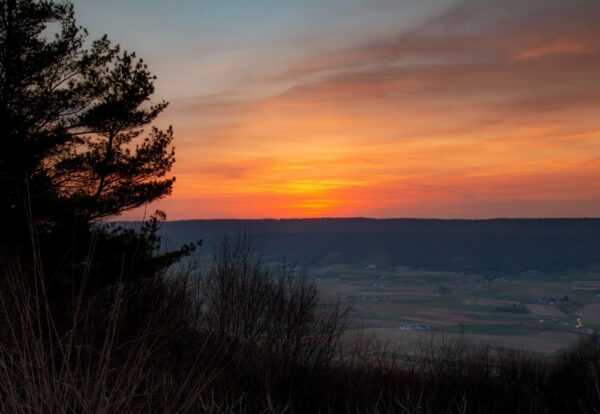 Situated along several parallel ridges, Mifflin County has a unique beauty that can only be experienced by driving along the county's many back roads. The narrows, mountains, and valleys that make up the county provide many quiet places to get out and enjoy this beautiful nature.
One great choice is to make the trip to the top of Jack's Mountain. From here, you can see two large valleys on either side of this very narrow mountain top. To your north is Big Valley, home to several Amish communities. To your south is Ferguson Valley and McVeytown.
The top of Jack's Mountain is a very popular spot for bird watchers, and offers a great view that can be enjoyed by everyone.
Note: My visit to Mifflin County was hosted by the Juniata River Valley Visitor Bureau. However, the opinions expressed are my own.
Mifflin County isn't the only interesting destination in this region of PA! Check out the covered bridges of Snyder County and Juniata County, or learn about some suprising things to do in State College.
See map below for other area attractions.