Disclosure: This article may contain affiliate links. We will make a small commission from these links if you order something at no additional cost to you.
Pennsylvania is home to many incredible breweries, but you might be surprised to learn that one of Pennsylvania's best breweries is located in rural Union County. However, Rusty Rail Brewing Company is a spot worth seeking out.
Rusty Rail Brewing Company is located in the heart of Mifflinburg, PA. With a population of only 3,500, this is one of the best small towns in Pennsylvania. While it's best known for having one of the most authentic Christmas markets in the state and its buggy museum, it is becoming more and more known for the great beer that comes from here.
Rusty Rail opened to the public in January 2015. Today, it is known as Pennsylvania's largest brewpub because of the massive size of its brewery.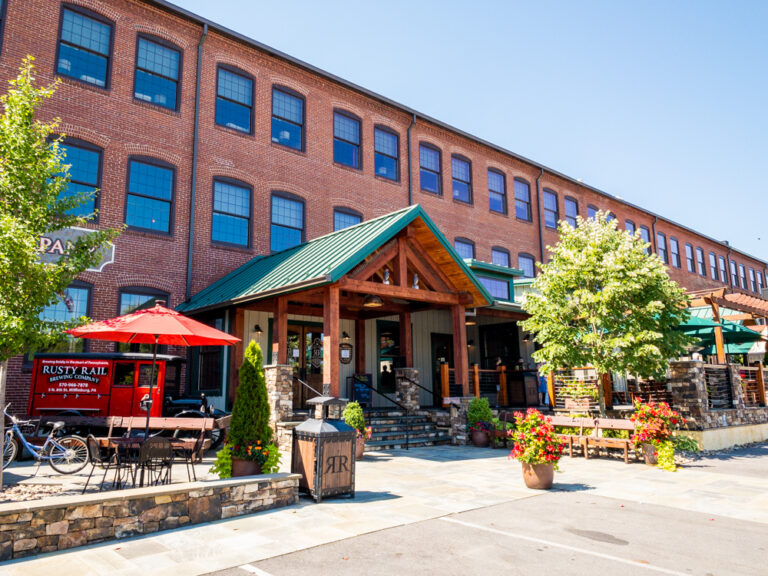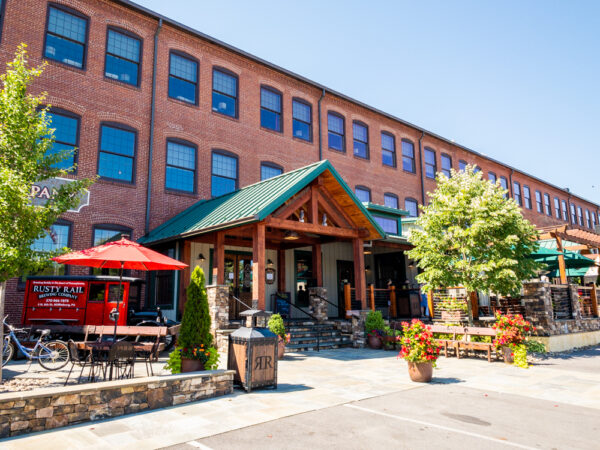 The building that houses Rusty Rail was built in 1911 and was once the home of the Mifflinburg Body Works. For many years, car bodies were made in this building, including those for Ford's Model-T. Later, the building was home to other manufacturers that built many different items including pool tables, cabinets, and even travel trailers for the military.
Today, this massive building has been turned into probably the most beautiful brewery in Pennsylvania. Honestly, if you love design and restored buildings, Rusty Rail is worth visiting just for that. The attention to detail both inside and outside the building is incredible.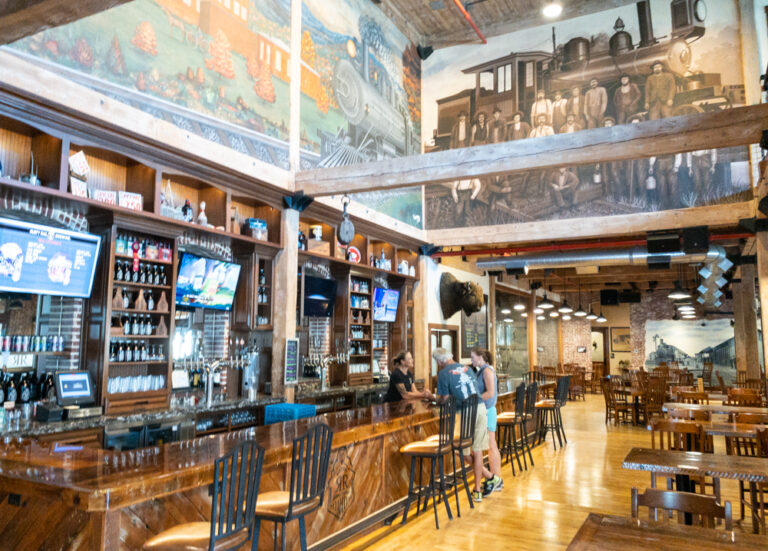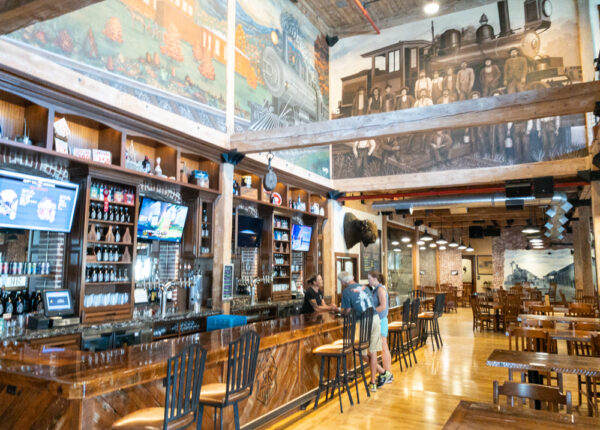 However, this article isn't about the design of Rusty Rail. It's about their beer (as well as their food). And, on this account, Rusty Rail is a great spot to visit.
Rusty Rail Brewing Company's brewpub features both indoor and outdoor seating areas. There is also ample seating at the large bar and an upstairs lounge with vintage pool tables (that were made in the building). This means that there is somewhere for everyone to relax when visiting.
Before visiting, I'd tried several of Rusty Rail's beers in cans, so I came into my visit with fairly high expectations.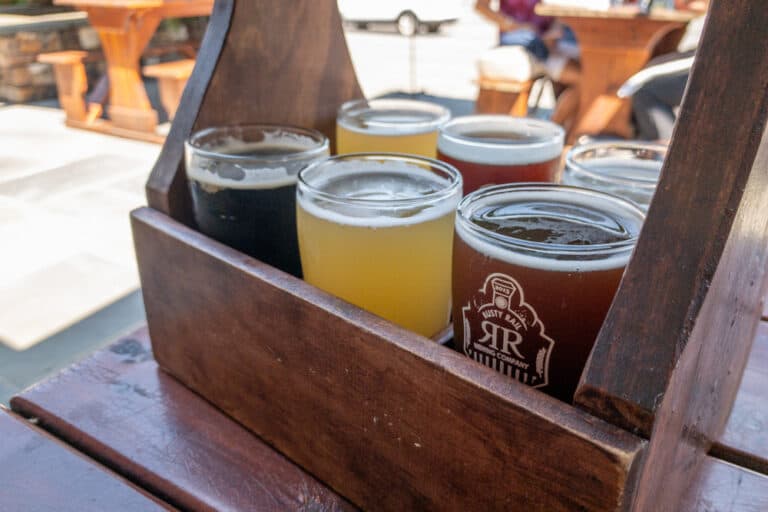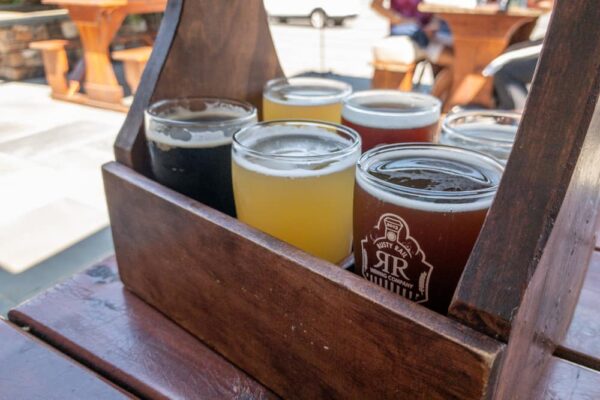 I opted to try a flight of beers, which included six different pours that I could choose from the 11 different beers they had on draft. These beers represented a nice range of styles, including a few very unique beers. In addition to having some of their flagship beers that you can find at stores throughout the state, they also offer unique beers that you can only find at their brewery.
Since I had tried some of their beers in the past, I opted to go with some of their more unusual offerings during my visit.
My favorite beers of the day included the Great Old One, a spiced rum barrel-aged imperial brown ale; Night Society, a hazy IPA brewed with coffee; and Fog Monster, their flagship New England IPA. All three beers were incredibly delicious and really stayed with me long after my visit.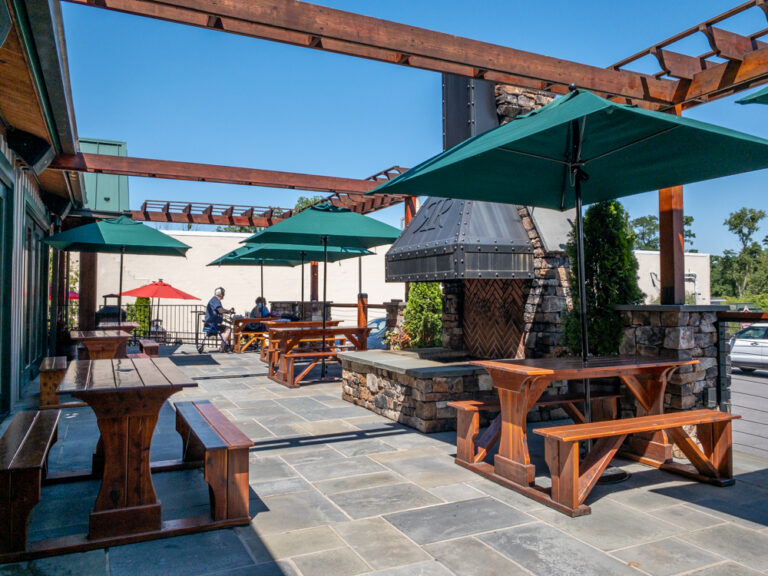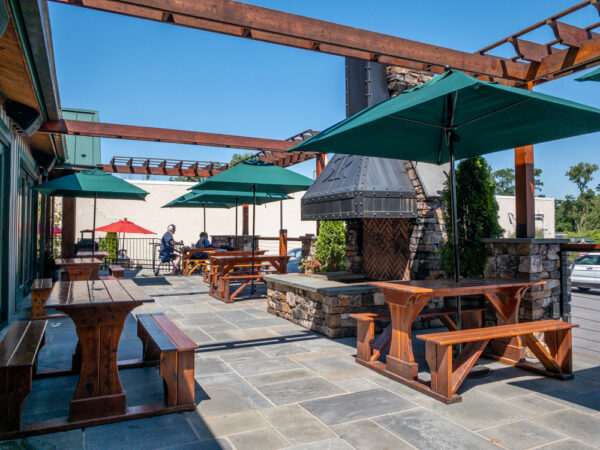 The other three beers I tried were Fool's Gold, a nitro peanut butter hefeweizen; Emerald Heart, a dark chocolate and mint stout; and Mobius Pretzel, an imperial salted pretzel ale. All three of these beers were solid, and each had a unique flavor that I enjoyed sampling.
If I'm being honest, I can't remember ever having a flight of beers that was more unique than the one I had a Rusty Rail Brewing Company in Mifflinburg. And what made it even more memorable is that all of them were good to great beers. There wasn't a dud in the entire group.
For food, Rusty Rail has a very large menu that offers a bit of something for just about anyone, even picky eaters.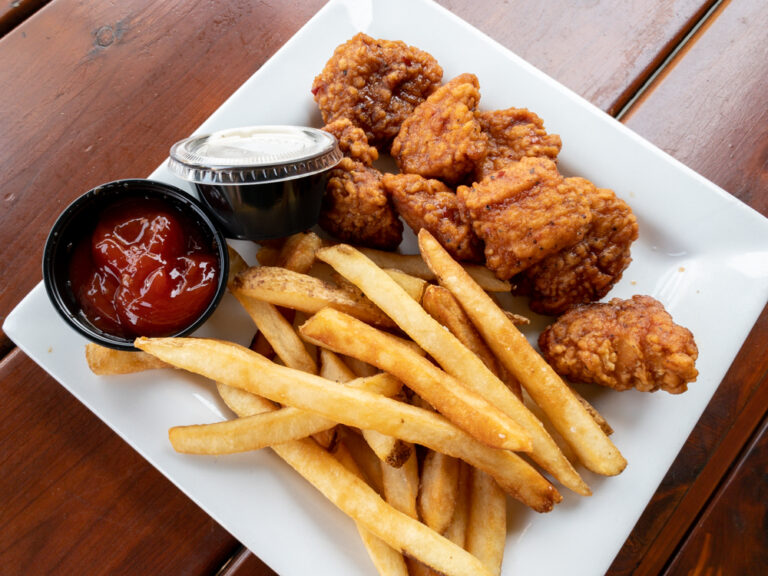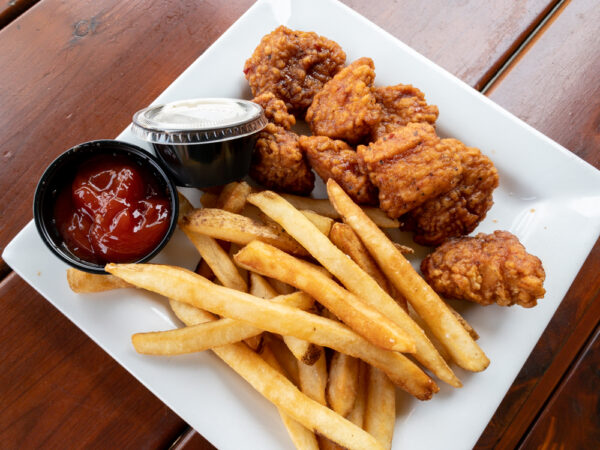 I opted to get the boneless wings and fries, which was on the appetizer menu but was enough for a full meal. While I don't think this particular dish lived up to the quality of the beer, it wasn't a bad meal (The fries were probably the better of the two).
I definitely would visit again for a meal given that the beer was so good and the menu so expansive.
It's also worth noting that Rusty Rail Brewing Company actually considers itself to be a destination brewery. This is because they offer several very nice looking hotel rooms within the building (Who wouldn't want to finish their beer and then just walk upstairs?).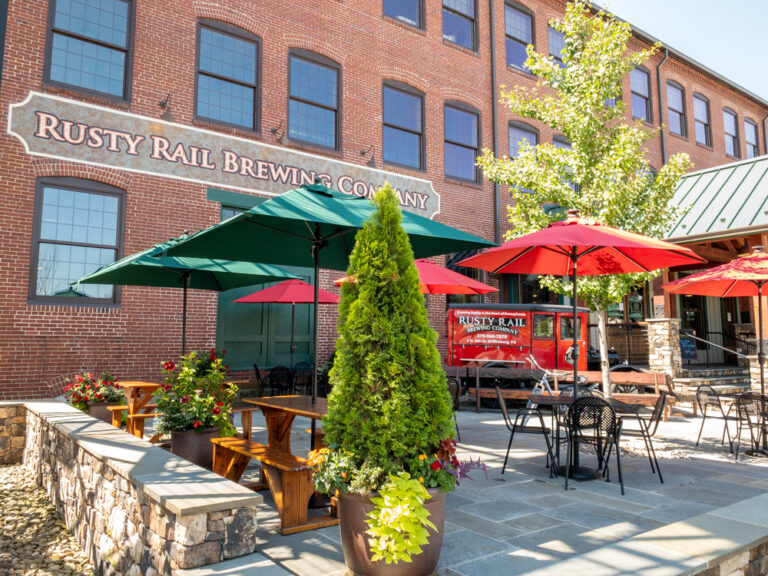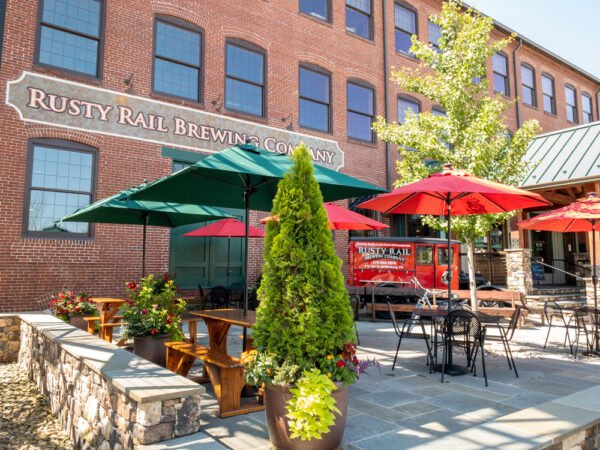 However, it's not just the brewery you can enjoy while staying here. In addition to the aforementioned buggy museum, Mifflinburg also features one of Union County's covered bridges and there are many other great attractions nearby. Even better, the 10-mile Buffalo Valley Rail Trail runs directly adjacent to the brewery, offering great walking and biking opportunities.
So, whether you come to Rusty Rail Brewing Company for a quick drink, a meal, or plan to stay overnight, this brewery is absolutely one that should be on the list for anyone that loves craft beer.
It's definitely worth heading out of your way to check this spot out.
Looking for even more places to visit nearby? Check out Woodward Cave, Reeds Gap State Park, the covered bridges of Snyder County, and the best breweries in Centre County.
---
Rusty Rail Brewing Company
See map below for other area attractions.
---