Disclosure: This article may contain affiliate links. We will make a small commission from these links if you order something at no additional cost to you.
There are so many festive things to do during the holiday season in Pennsylvania, but one of my favorites is only open for one weekend each season: the Mifflinburg Chrstkindl Market.
The Mifflinburg Christkindl Market is held for only three days each year, starting on the second Thursday in December. In 2022, the market will be open from Thursday, December 8 through Saturday, December 10.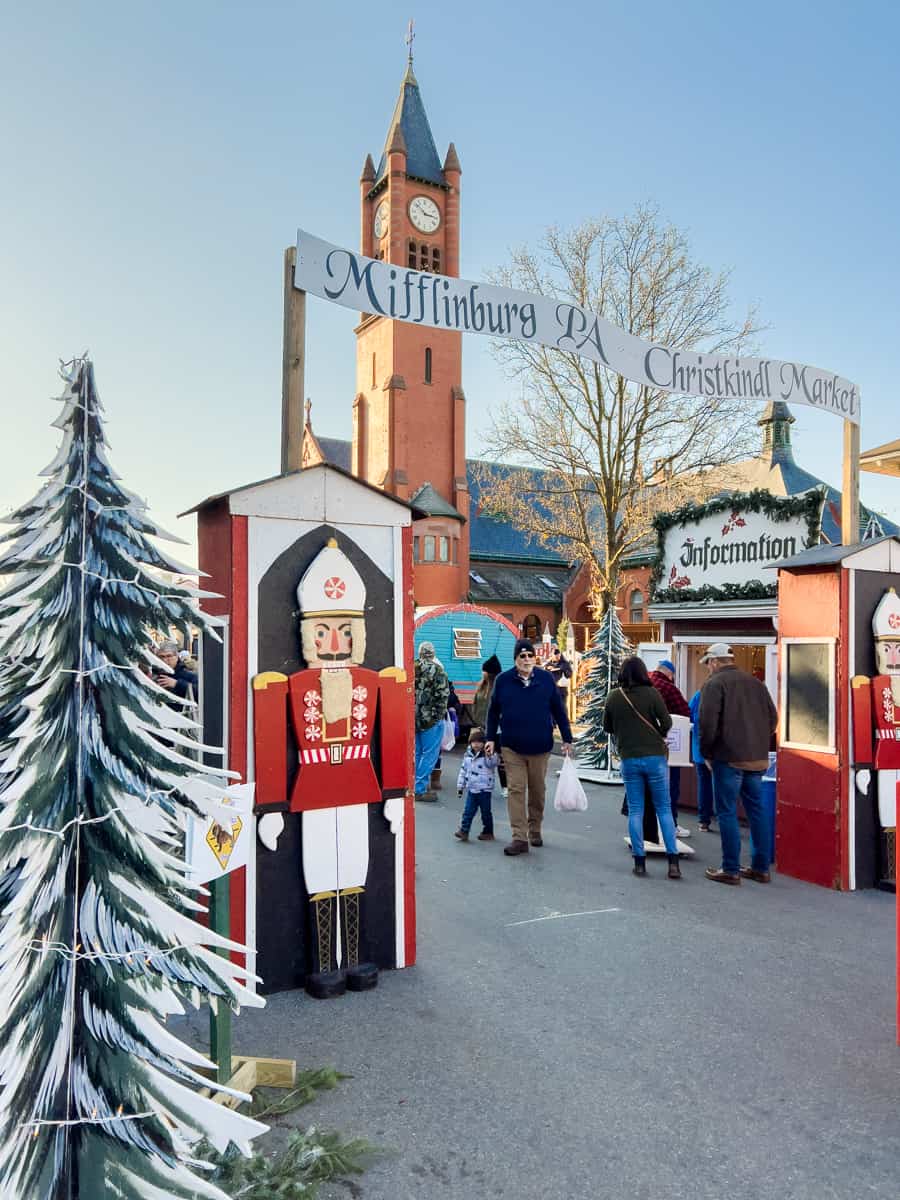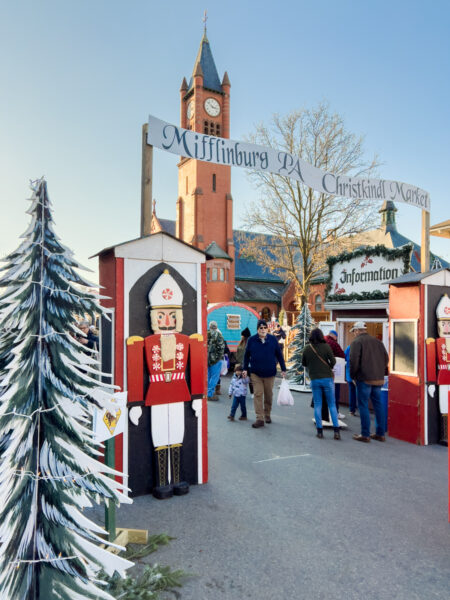 And, despite it being only open one weekend, it's easily among my favorite European-style Christmas markets in PA. In fact, I'd say only the Christmas Village in Center City Philadelphia can compete as far as having an authentic feel, at least of the many I've visited around the state.
This isn't really surprising though given the origins of the Mifflinburg Christkindl Market.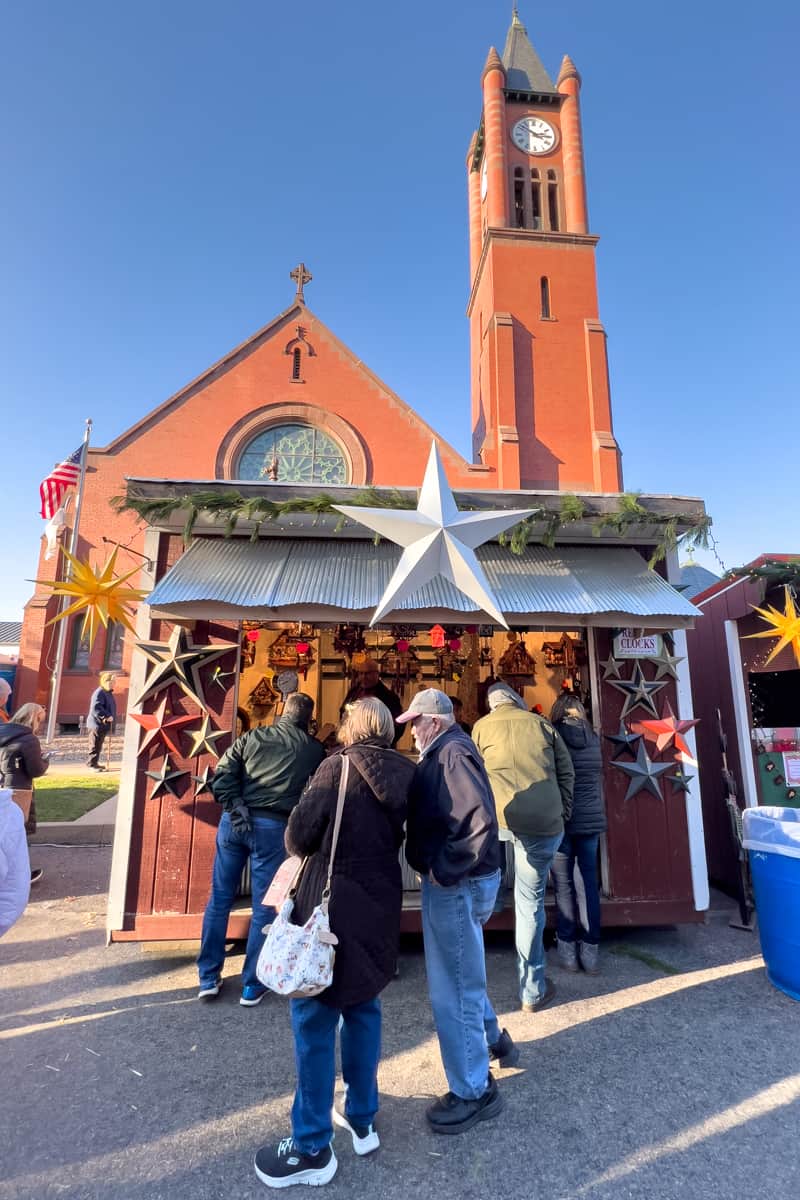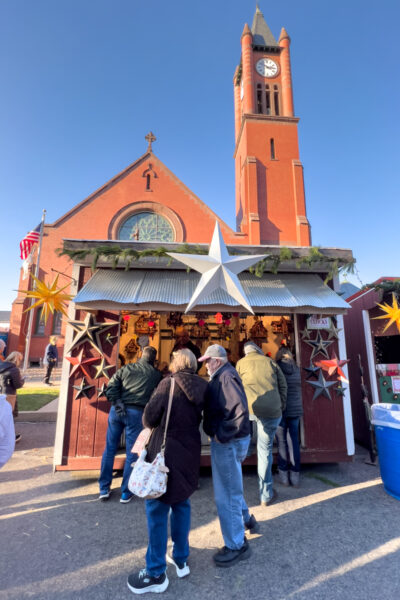 In 1987, Austrian native Rudi Skucek conceived of hosting a traditional German Christkindlmarkt in Mifflinburg. The community was already looking for a festival that would draw in visitors and honor the town's German roots. So, while it took some convincing of the idea that people would come out for an outdoor festival in December, the first Mifflinburg Christkindl Market was held in December 1989.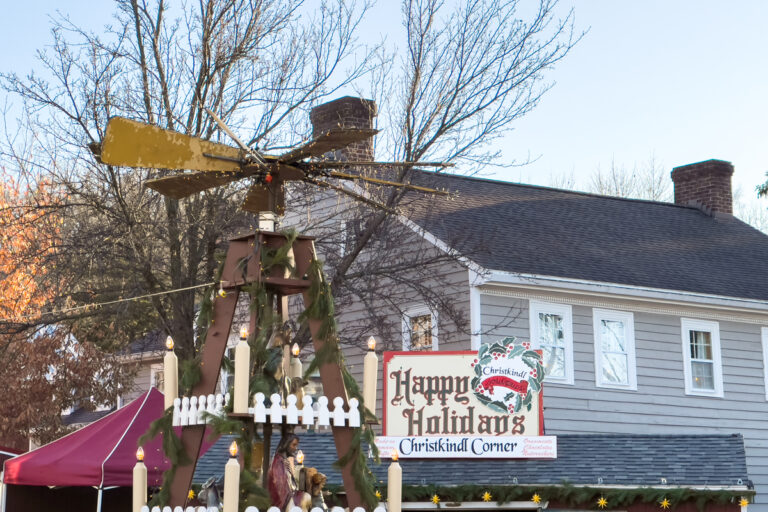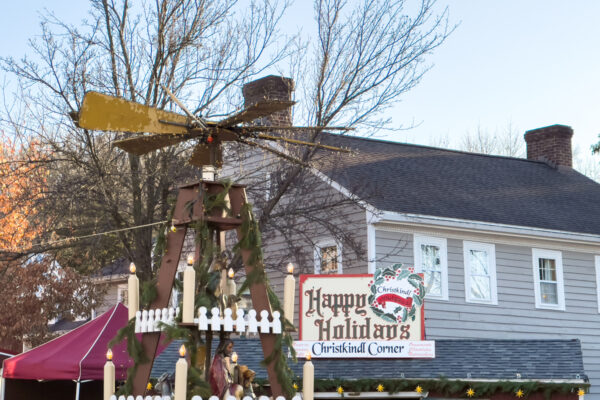 Over the last 30+ years, this fun holiday-season event has grown in size to more than 100 vendors and tens of thousands of visitors. Even more amazingly, this is the oldest outdoor Christmas market in the United States.
In my years of traveling Pennsylvania, I've visited the Mifflinburg Christkindl Market twice: in 2015 and in 2022. Both times have been wonderful experiences, and I highly recommend checking it out if you can.
The market is held along Market Street and Fifth Avenue in the heart of Mifflinburg. This allows easy access to several large parking areas in town (though you'll probably be better off parking in one of the auxiliary lots and taking the free shuttle to the market), as well as some neat spots in town including Rusty Rail Brewing Company, the Mifflinburg Buggy Museum, and the Buffalo Valley Rail Trail, if you're looking for something to do before or after checking out the market.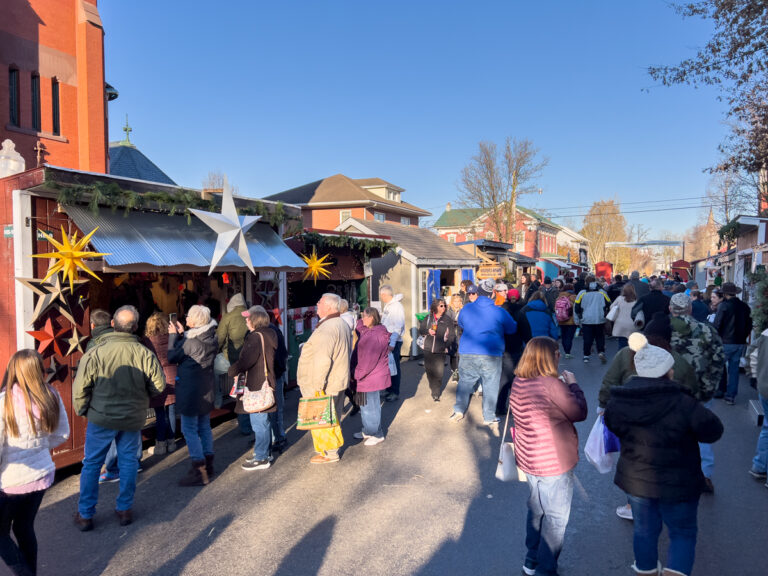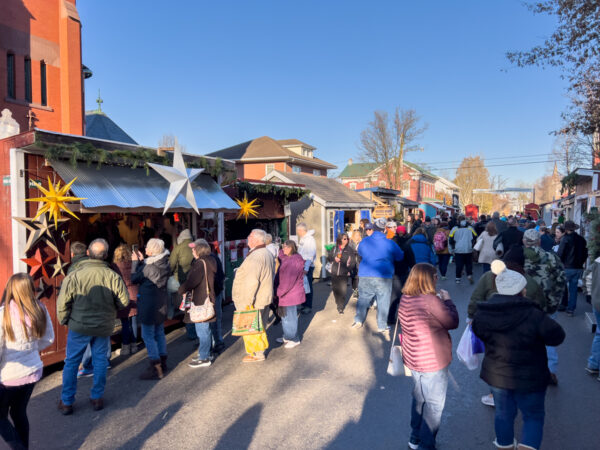 The market area is comprised of over 100 stalls, most of which are small sheds, that line the streets. These stalls feature a mixture of locally-made food, as well as craft vendors from around the region.
What has always impressed me the most about the Mifflinburg Christkindl Market is how many of these stalls are selling authentic European food and drinks, as well as crafts inspired by traditional European designs. This really gave the market a very authentic feeling and a lot of unique variety from some of the other places you can buy Christmas gifts in PA.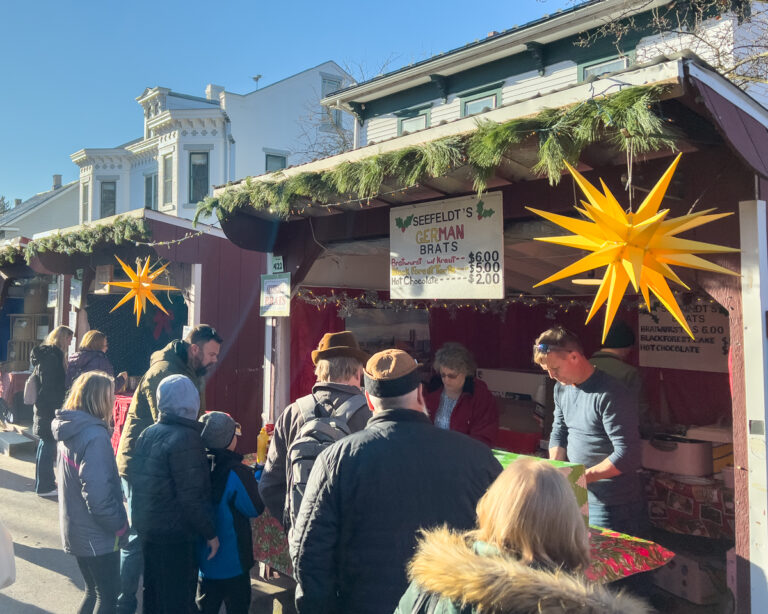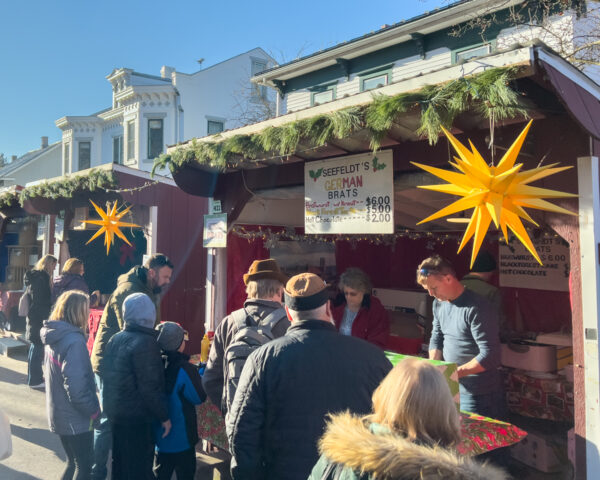 Personally, I love picking up some gluhwein and walking through the market and browsing the many stalls.
At the intersection of Market Street and Fifth Avenue stands a 15-foot tall Weihnachtspyramide, or Christmas pyramid, that is a focal point at the center of the market. As with traditional pyramids from Europe, this large wooden structure features nativity scenes along the structure and a spinning carousel at the top.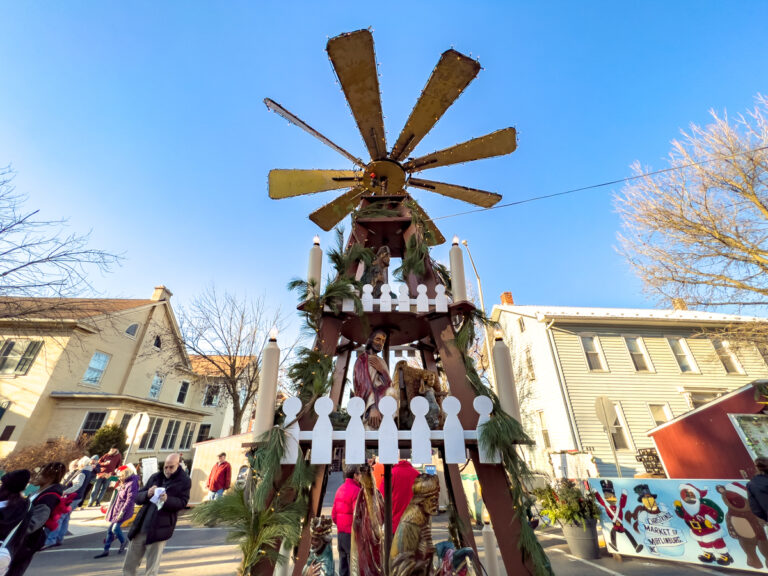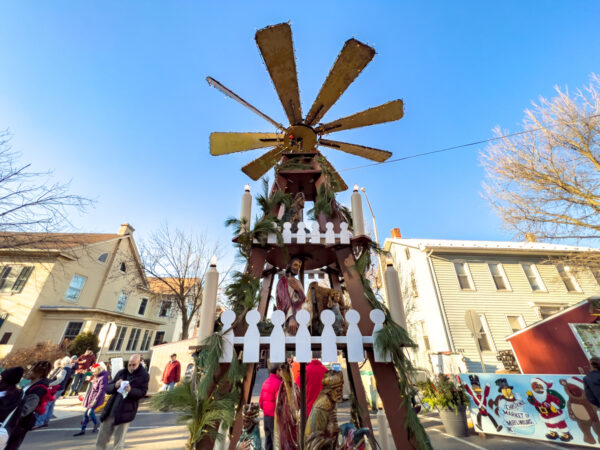 If you want to pick up a smaller version of this, there is typically a vendor selling them nearby.
Facing the Weihnachtspyramide, there is a stage set up along Fifth Avenue that provides entertainment throughout the event. On this stage, visitors can see local musicians as well as some traditional German and Austrian programming.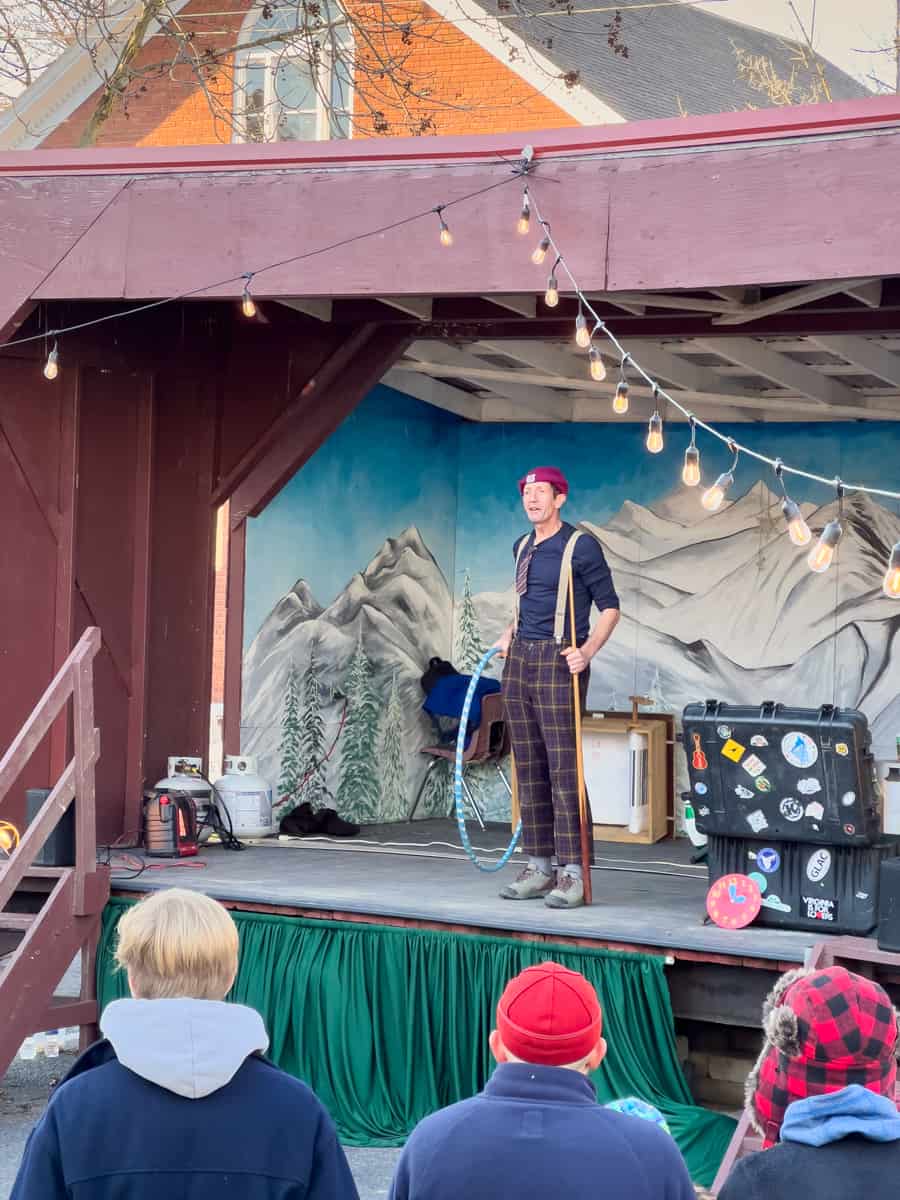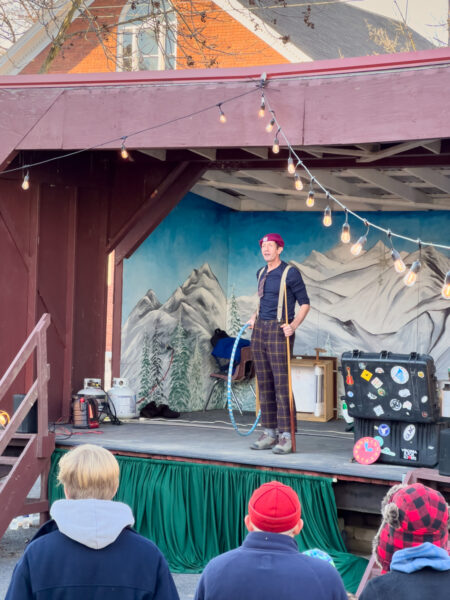 While this outdoor stage is the main stage within the market, there are also several other spots scattered throughout where you can see live entertainment including within the area churches. There are also regular marionette shows within Kinder World (which also has some other fun activities for kids).
In addition to these live performances, there is also a large nativity scene, an opening night parade, and much more to keep you entertained while you shop and eat.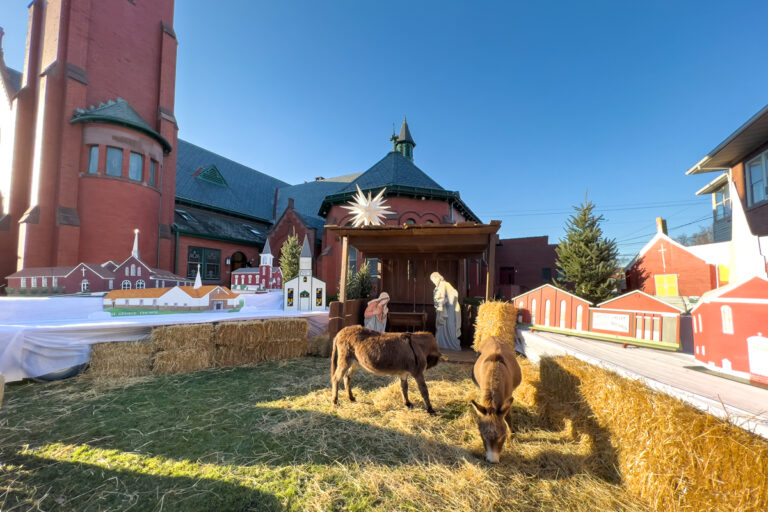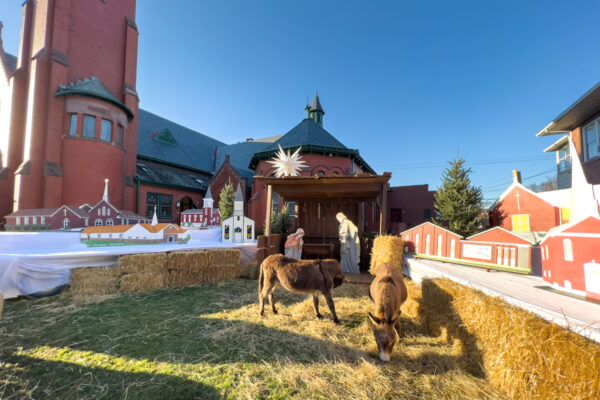 During my travels around PA, I've visited many markers that claim to be German Christmas markets, but none have had such an authentic feel and charm as the Mifflinburg Christkindl Market. That means that not only is this a fun spot to get some holiday shopping done, but you can also get a dose of culture while you're at it.
It's worth noting, however, that this Christmas market is VERY popular and can get quite busy. I was shocked at how many people were there on Friday afternoon during my most recent visit, even though I was there before people would have normally been out of school and work.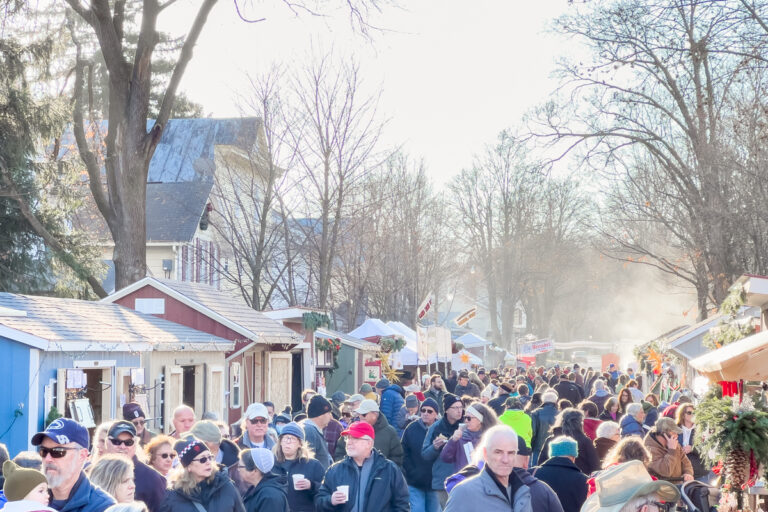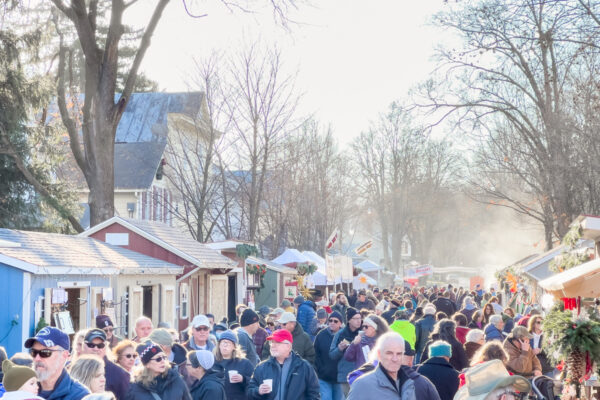 That being said, I would guess that on a weekend with good weather, before dark on Friday would still be the best time to visit, but if you know otherwise, comment below and let me know.
As noted above, the Mifflinburg Christkindl Market is open from the second Thursday in December through the second Saturday in December. In 2022, it is open December 8-10.
Looking for more places to visit nearby? Check out the covered bridges in Union County, Joy Through the Grove at Knoebels, and the grave of baseball legend Christy Mathewson.