Disclosure: This article may contain affiliate links. We will make a small commission from these links if you order something at no additional cost to you.
Tucked away in southwestern Pennsylvania's Laurel Highlands is Nemacolin Woodlands Resort. This luxury resort is located in the heart of one of my favorite historical and outdoor regions in PA and has been on my list of places to experience for a while now.
Fortunately, I was invited to stay here to attend a travel writers' conference, which gave me the perfect chance to write a Nemacolin Woodlands Resort review.
Nemacolin was opened in 1970 as Nemacolin Inn. The resort is named after Delaware Indian Chief Nemacolin. In the first half of the 18th century, Nemacolin blazed a path from present-day Cumberland, Maryland, to Brownsville, Pennsylvania, on the edge of the Monongahela River.
This path would eventually become the National Road, and Nemacolin would also lend his name to a community in Greene County, PA, and Nemacolin Castle in Brownsville.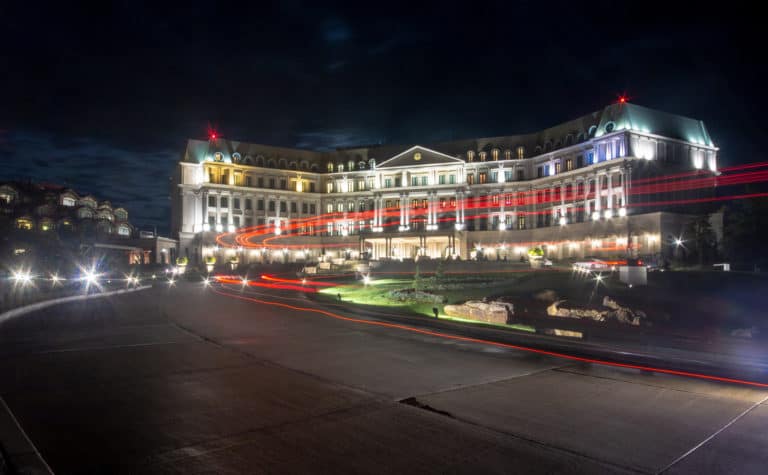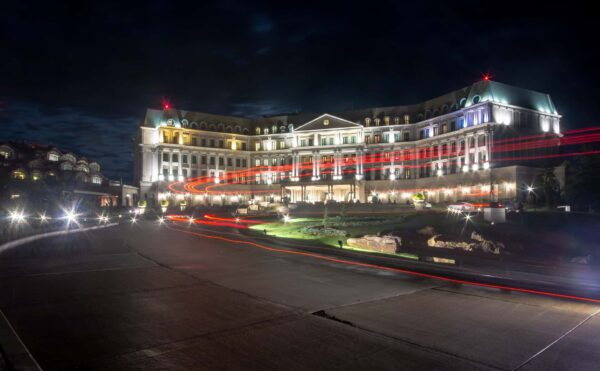 Today, Nemacolin Woodlands Resort is a massive 2000-acre property that features hundreds of hotel rooms, a casino, a zoo, two golf courses, and even its own airport. At one point, Nemacolin even had the largest wine cellar in Pennsylvania.
Fans of the TV show "The Bachelor/The Bachelorette" might also remember Nemacolin as a filming location during the show's 12th season and the location for the 25th season of the show.
Staying at Nemacolin Woodlands Resort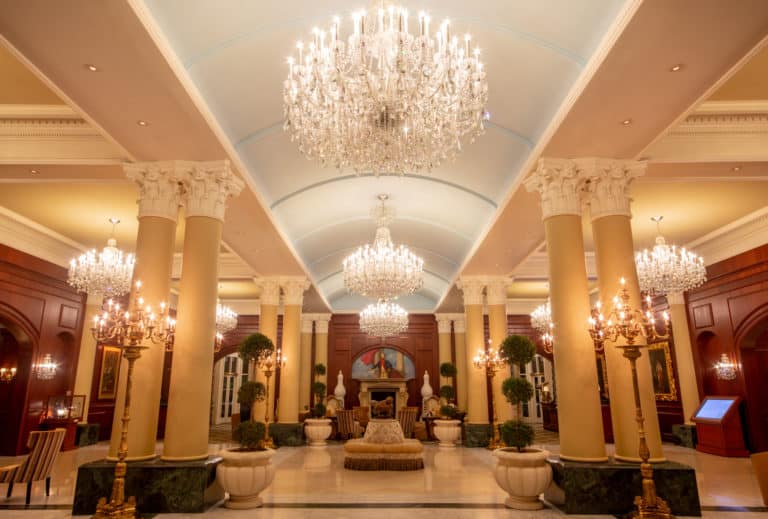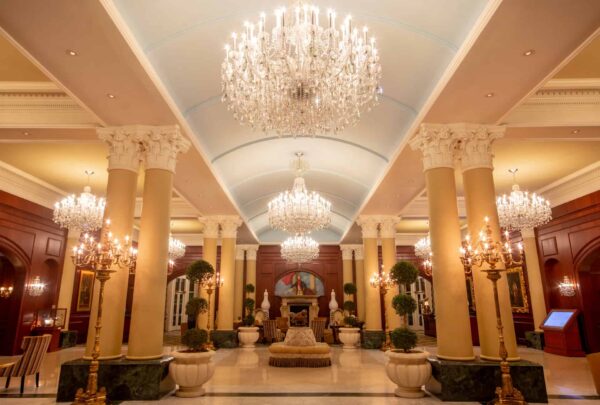 While there are many buildings on the property, the one most associate with Nemacolin Woodlands Resort is the Chateau Lafayette. This beautiful property was inspired by the Ritz in Paris and feels like a luxurious European countryside retreat. If you look at online comments about Nemacolin Woodlands Resort, reviews seem to be overwhelmingly positive.
From the moment you arrive, are greeted by the resort's valets, and walk into the palatial lobby with marble floors and crystal chandeliers, you'll know that this is a fantastic place to unwind for a few days.
While there are a variety of suites available in the chateau, I stayed in a standard room. However, even the standard room is incredibly well-appointed.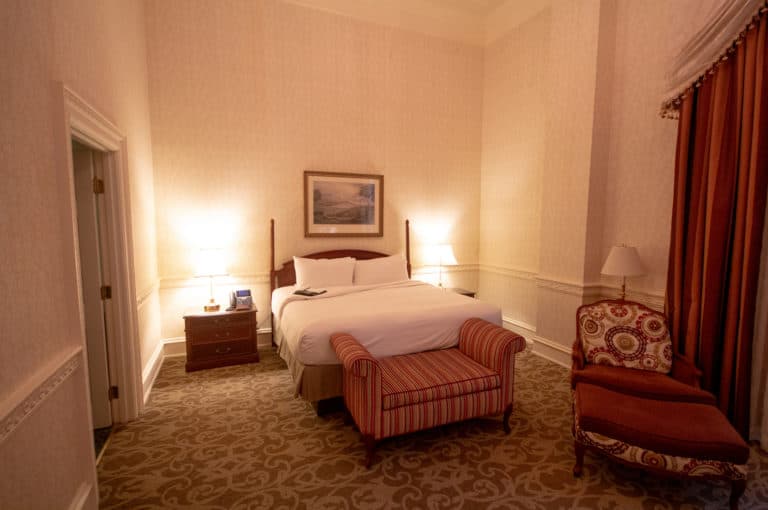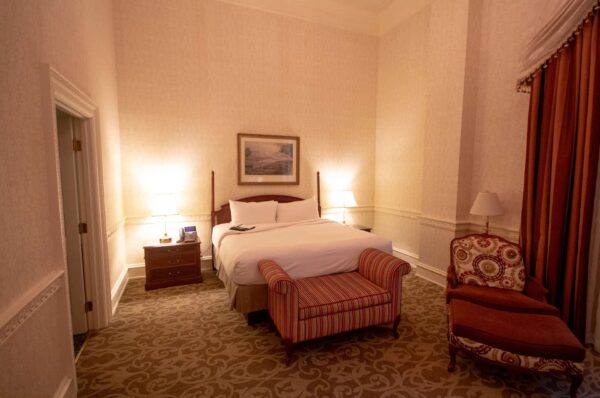 One of my favorite parts of the stay were the small touches. When I walked into my room, the TV was on and playing relaxing music and each evening's turndown service included a few chocolates.
Overall, the room was roughly the same size and featured the same amenities as a standard hotel room, but with luxurious touches that made it a very relaxing place to stay.
To be honest, the rooms here are quite pricy (Check current pricing here). However, if you are looking for a luxurious getaway in the Laurel Highlands, there is nowhere better to stay than the Nemacolin Woodlands Resort.
Activities at Nemacolin Woodlands Resort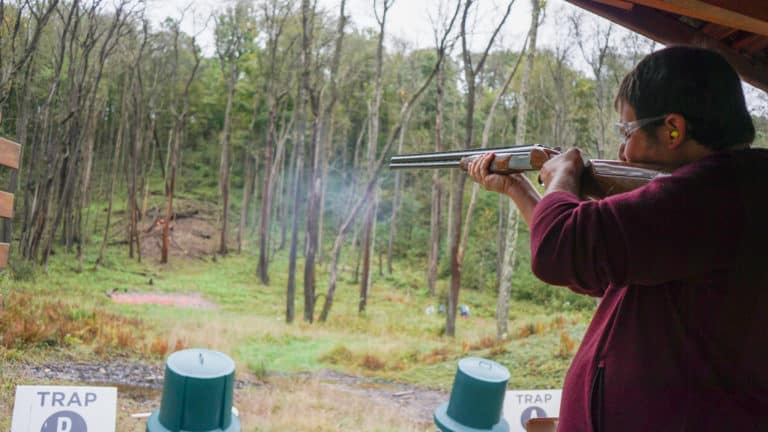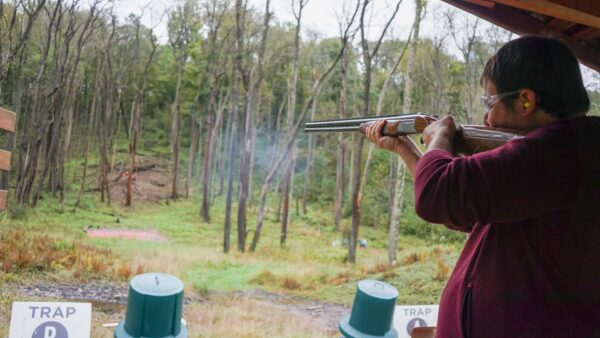 Where the property really shines is all the amenities and activities at Nemacolin Woodlands Resort. In fact, there's so much to do at Nemacolin that you really should plan to spend at least one full day exploring the property.
The Chateau Lafayette is connected via passageways to several other buildings including The Lodge, the ritzy Heritage Shoppes, Nemacolin's spa, the indoor and outdoor pools, several restaurants (Lautrec, one of the world's only Forbes Five-Star and AAA Five-Diamond Restaurant), and the Tavern bar (which stays open late). This area is also home to two of Nemacolin's most surprising amenities: the shell fossil collection and a small aquarium.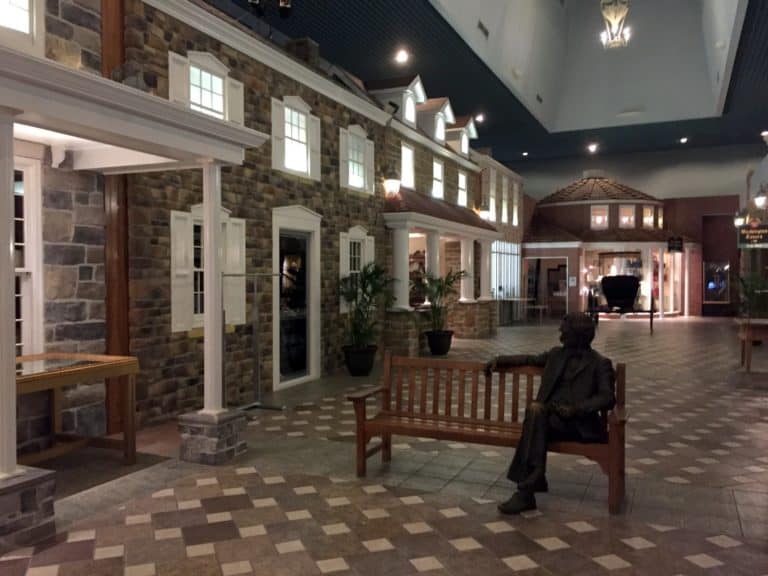 Throughout these interconnected buildings, some of Nemacolin's $45 million art collection is on display. In many ways, walking the resort's halls is like walking through an amazing art museum, so make sure to spend time exploring the halls of the hotel while staying here.
Nemacolin Woodlands Resort also has many other fantastic amenities including two golf courses, a zoo, off-roading, its own casino, and in the winter, dog sledding.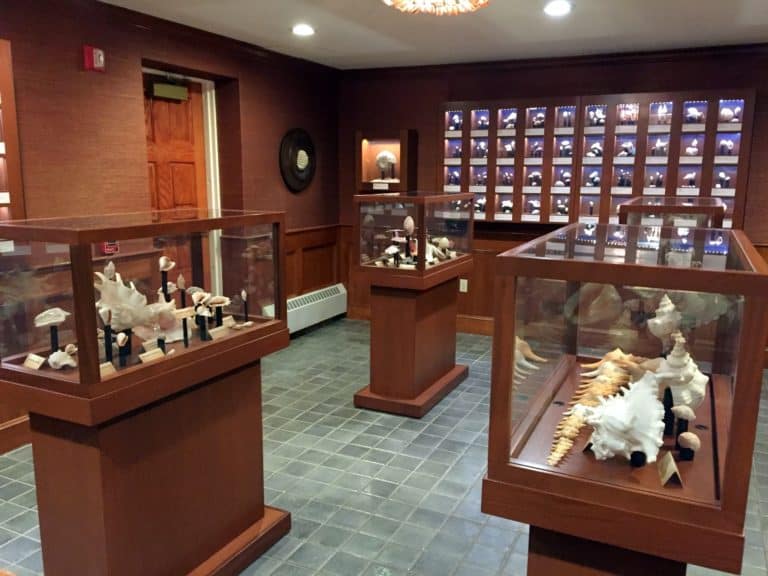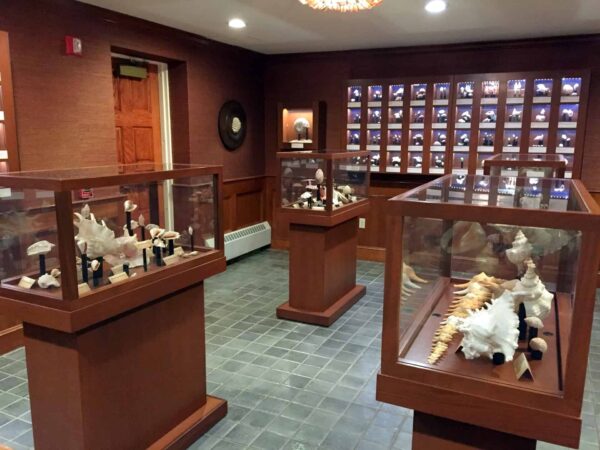 In addition to these great amenities, I got to try something during my stay I've never done before: shooting clays.
Located a short drive away from the resort is an auxiliary property to Nemacolin known as the Nemacolin Field Club. Whether you are an experienced clay shooter or have never shot a gun before, this is a great spot to enjoy this fun sport.
Prior to my experience, I had never shot a gun, so the ability to have an instructor come along on my trip was very helpful and allowed me to really have a lot more fun. If you're an inexperienced clay shooter, I'd recommend hiring a guide, in addition to the ammo and shotgun.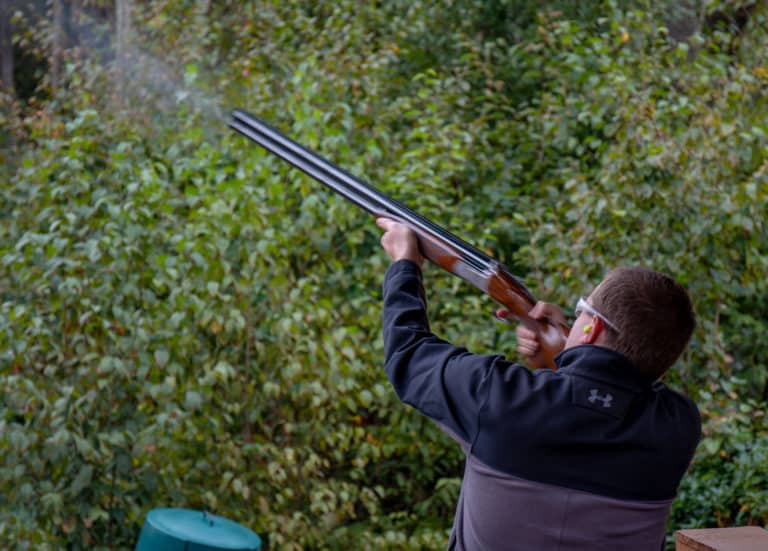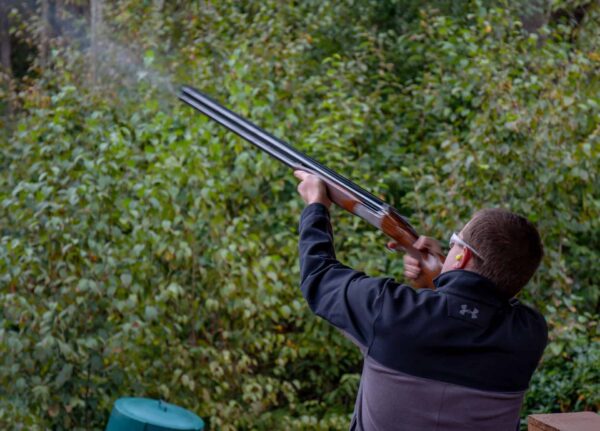 If, on the other hand, you are an experienced clay shooter, Nemacolin Field Club allows you to pay for equipment rental or simply the number of clays you want to shoot.
There are 35 different stations at the club that mimic a variety of different shooting situations.
Places to visit near Nemacolin Woodlands Resort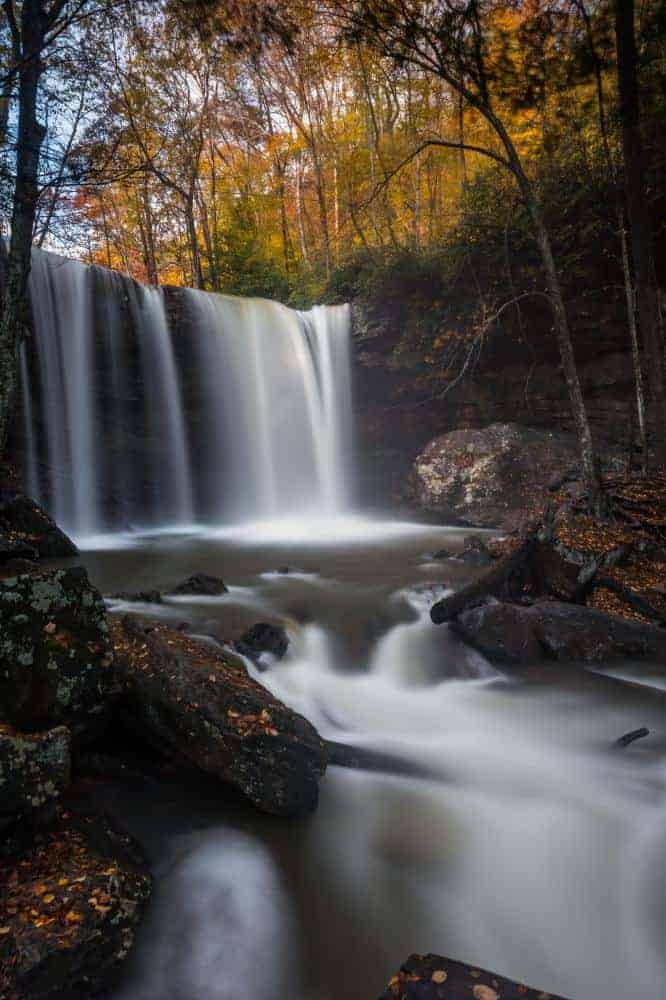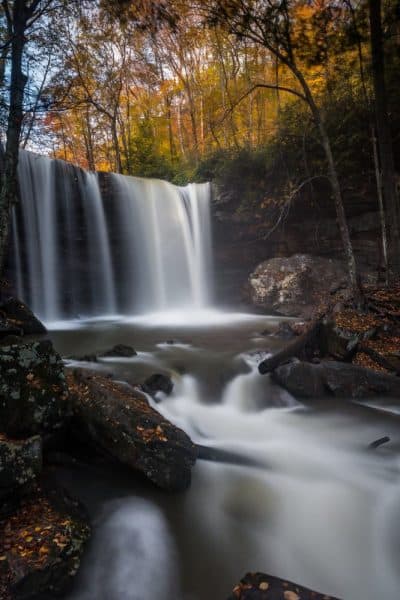 While there's enough at Nemacolin Woodlands Resort to keep you busy for an entire trip to the Laurel Highlands, there are many great historical and outdoor attractions nearby.
Just down the road is Ohiopyle State Park, one of my favorite parks in all of Pennsylvania. This park features fantastic hiking, many beautiful waterfalls. Plus, Ohiopyle white water rafting trips are some of the best on the east coast. There are also many great Ohiopyle restaurants if you are looking for somewhere to eat during your stay.
Nearby, there are also three, soon to be four, fantastic Frank Lloyd Wright homes. Fallingwater is by far the most well know, but Kentuck Knob and Polymath Park are also well worth visiting.
Other fascinating attractions include Fort Necessity National Battlefield, Laurel Caverns, and the highest point in Pennsylvania.
Check current prices at Nemacolin Woodlands Resort.
Do you have a Nemacolin Woodlands Resort review? Let us know in the comments below?
Note: My stay and activities at Nemacolin Woodlands Resort were hosted by the property. However, the opinions expressed are my own.
If you're still looking for somewhere to stay, check out our favorite Airbnbs in the Laurel Highlands.