Disclosure: This article may contain affiliate links. We will make a small commission from these links if you order something at no additional cost to you.
Without a doubt, one of my favorite parks in all of Pennsylvania is Ohiopyle State Park. Not only is this park filled with amazing waterfalls and great white water rafting, but there are also many delicious Ohiopyle restaurants.
That's because the park is centered around the small community of Ohiopyle. And, while lodging is lacking in the area (aside from the park's campground and many great Airbnbs), there are plenty of fantastic restaurants in Ohiopyle for you to explore during your visits.
Having visited the park many times and eaten at most of the establishments in town, here are my top picks for the best places to eat in Ohiopyle.
Falls Market Restaurant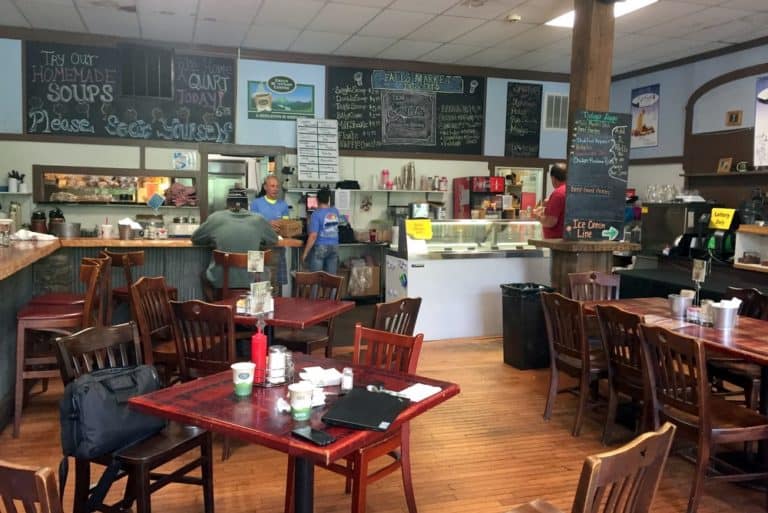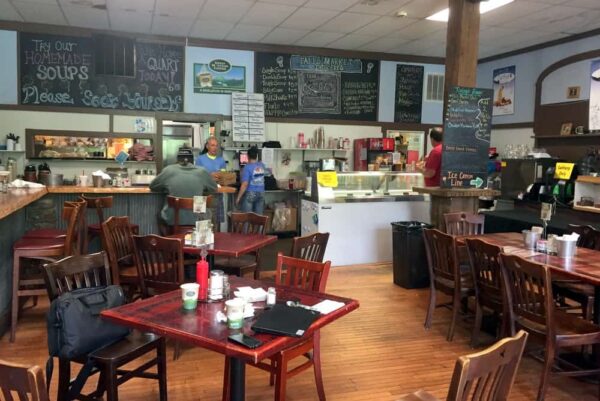 Located in the center of town, the Falls Market Restaurant is undoubtedly one of the most popular Ohiopyle restaurants.
The market is roughly half restaurant and half convenience store, making it a great spot to stop whether you are looking for a meal or just a few snacks, camping supplies, or Ohiopyle souvenirs.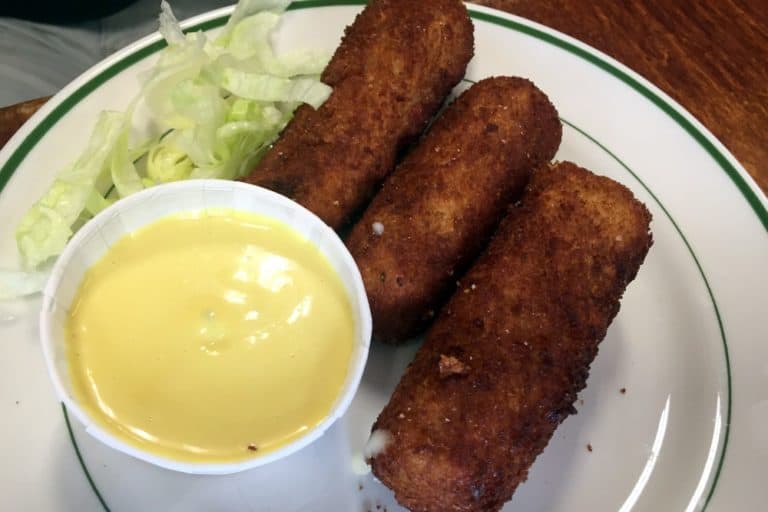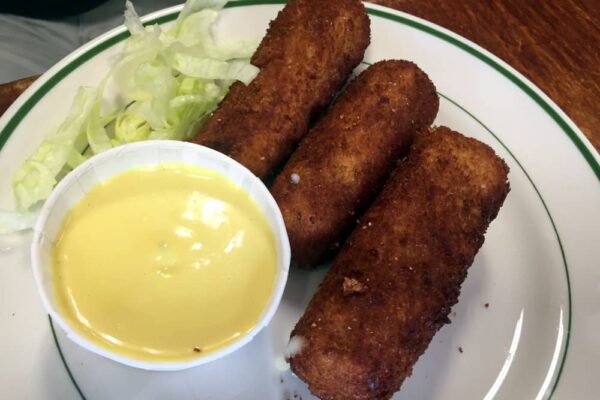 The market features both indoor and outdoor seating and offers some delicious food. If you are looking for a quick bite to go, their subs are tasty and prepared quickly.
On the other hand, if you'd rather have a nice meal, they offer a full menu that includes great hamburgers, fresh cut fries, and much more.
The Falls Market Restaurant is open year round.
Falls City Pub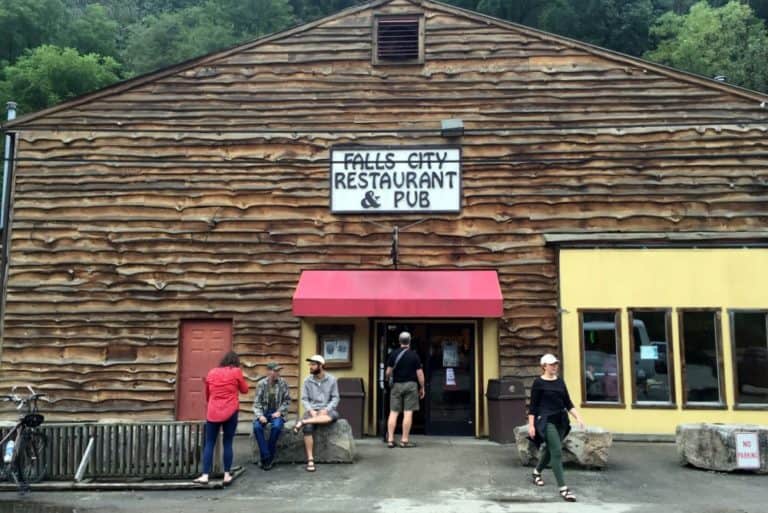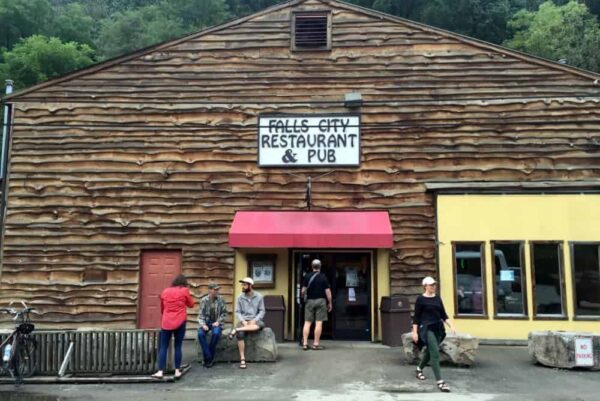 While it's not the only place in Ohiopyle that sells beer anymore, the Falls City Pub is still a great dining destination. It's also the only Ohiopyle restaurant that is open late into the evening for those looking for a bite to eat after dark.
While this is a popular bar for the river guides to hang out in the evening, it's also somewhere I've taken my kids without any issues.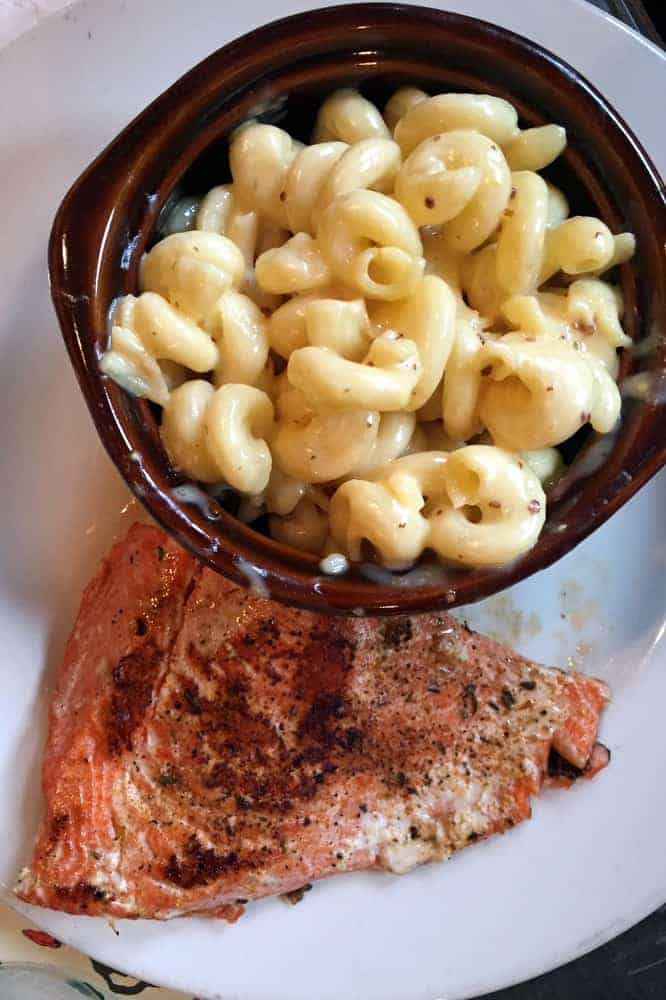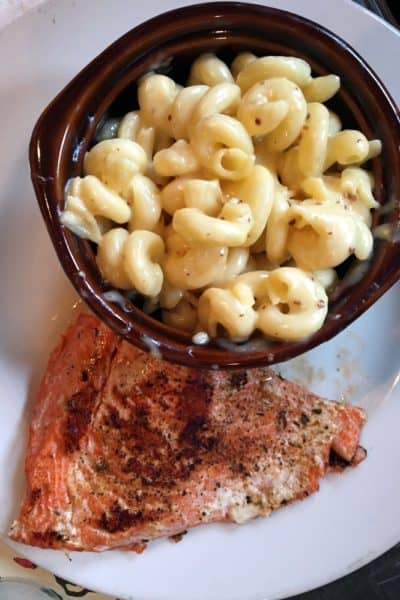 The Falls City Pub features a small, but delicious menu that includes great wings, burgers, sandwiches, and even entrees like salmon. They also have a fantastic beer list, making this a great spot to visit if you are craving a great craft beer after a day of hiking in Ohiopyle.
Falls City Pub is open year round.
Ohiopyle Bakery and Sandwich Shoppe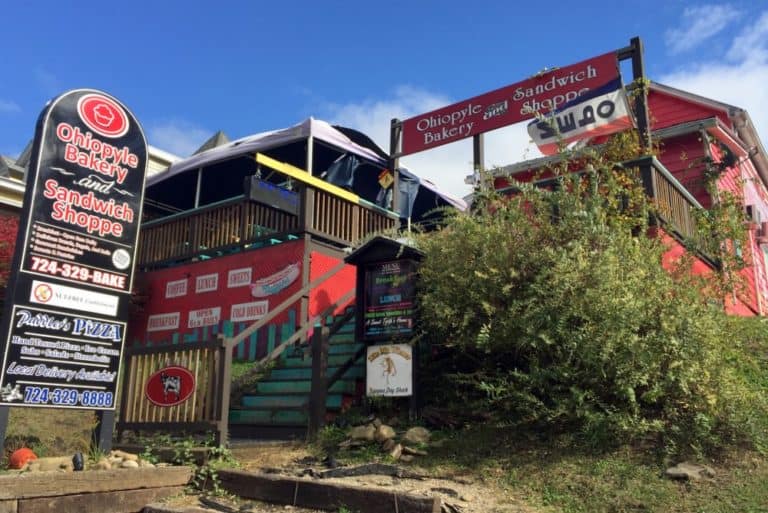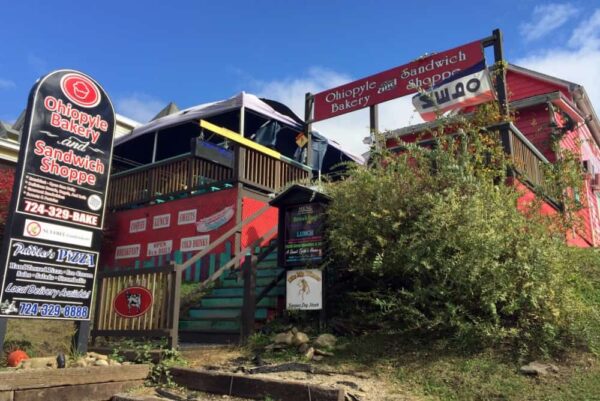 If you are looking for a great breakfast or a lighter meal, the Ohiopyle Bakery and Sandwich Shoppe is a fantastic restaurant in Ohiopyle.
Located right across the street from the famous Ohiopyle Falls, this spot features both indoor and outdoor seating and a wide variety of treats to enjoy.
In the morning, I love their inventive donuts that range from traditional styles to ones with crazy toppings. Make sure to arrive early, though, as they often sell out of donuts by mid-morning on popular days. They also offer breakfast sandwiches and other morning treats that are all homemade.
Later in the day, the Ohiopyle Bakery and Sandwich Shoppe makes some delicious sandwiches on their bread that are all customizable from a long list of sandwich ingredients. Of course, given that this is a bakery, they also offer a lot of great desserts.
The Ohiopyle Bakery and Sandwich Shoppe is open April through December.
Paddlers Pizza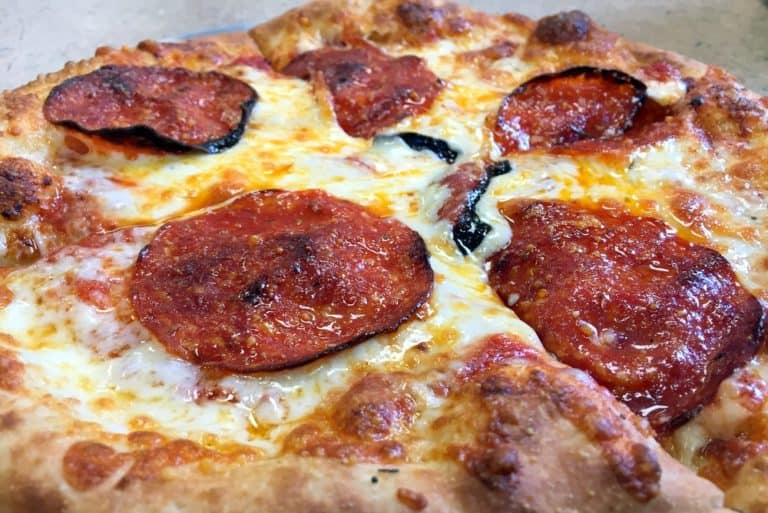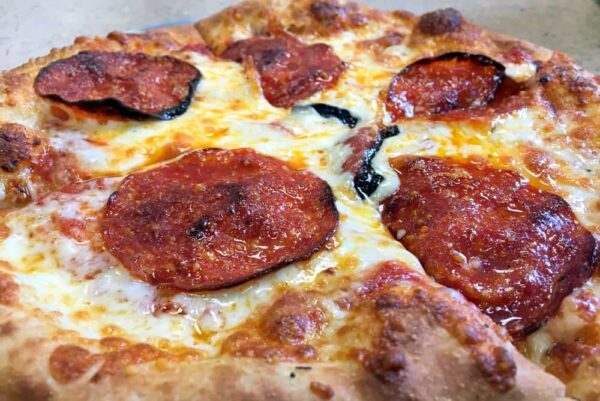 Located in the old Ohiopyle schoolhouse is Paddlers Pizza. While you don't have to have gone on an Ohiopyle white water rafting trip prior to eating here, it definitely would help you work up an appetite.
What makes Paddlers Pizza great is that they make their own dough and hand toss it prior to cooking it up with the toppings of your choice.
While it's not the best pizza I've ever eaten, it's definitely a solid choice if you are craving pizza while visiting the park. They are also the only establishment in the area that offers delivery around town, which is perfect if you are resting some sore muscles at the end of the day.
Paddlers Pizza is open year round.
Ohiopyle House Cafe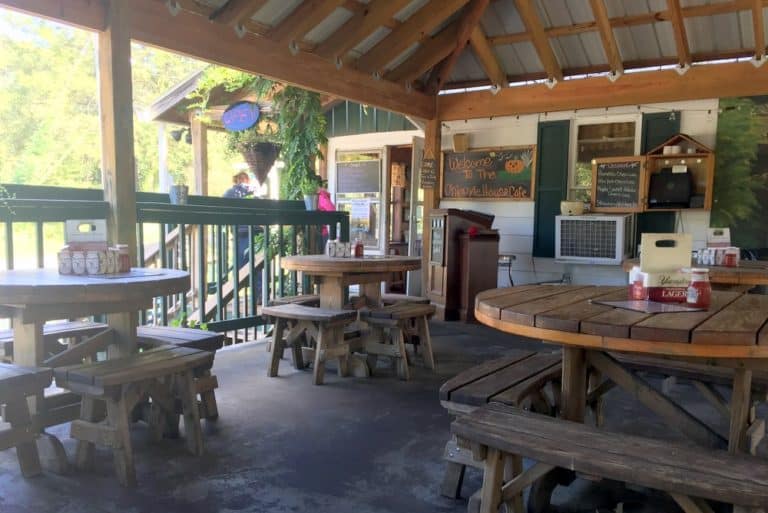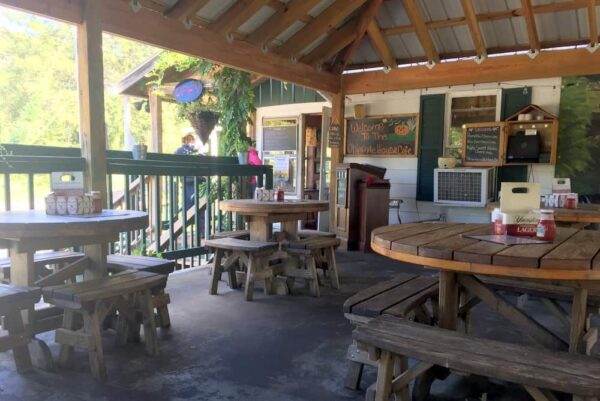 Ohiopyle House Cafe is tucked away off the main streets but is worth seeking out when in the area. In fact, if you are biking the GAP trail, this restaurant is easy to find as it's just off of the path.
The cafe is the only restaurant in Ohiopyle that offers a farm-to-table menu and many of their dishes use local ingredients whenever possible, ensuring incredibly fresh and delicious food.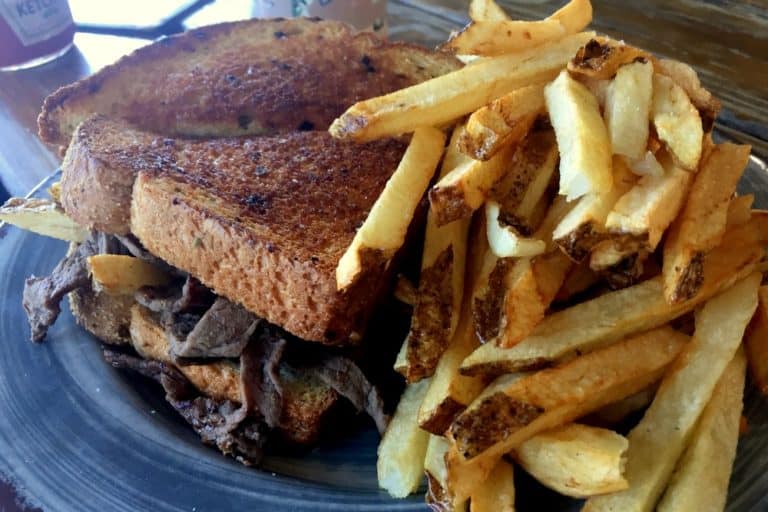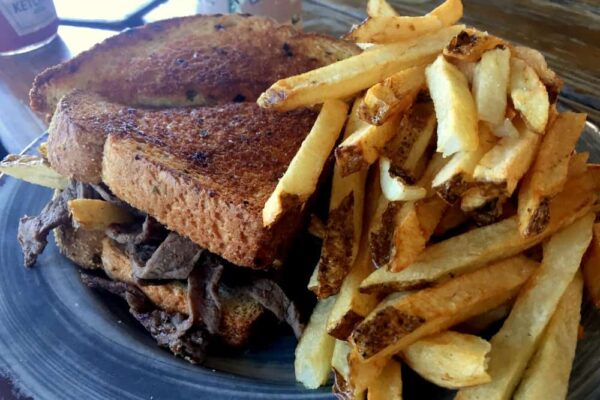 For lunch, they offer a great variety of sandwiches, many of which use local ingredients. In the evening, the menu becomes a bit more upscale with a variety of entrees from eggplant parmesan to pork chops.
They also offer a great beer list, fruit-infused waters, and locally-roasted coffee.
Ohiopyle House Cafe is open April through November.
Firefly Chocolates and BBQ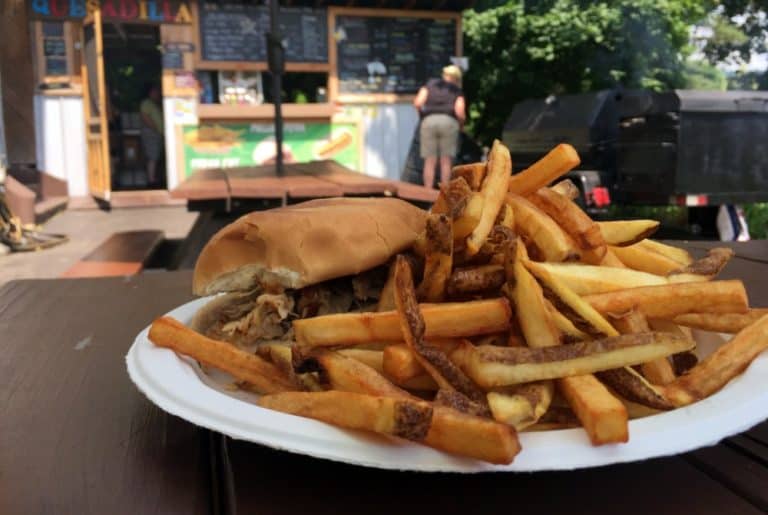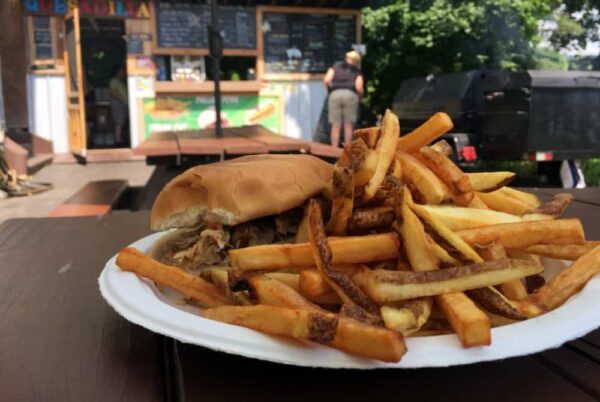 If you love barbeque, Firefly Chocolates and BBQ is a great stop.
During the summer months, Firefly operates a BBQ stand on the patio outside of their chocolate shop. While I've never had a chance to try their sweet treats, their BBQ is quite delicious and worth sampling while in the area.
They offer everything you'd expect a BBQ restaurant to have including ribs, pulled pork, and brisket. They also make some great quesadillas and have a wide selection of sides to choose from.
Firefly Chocolates and BBQ is open seasonally.
Fuel Coffee Works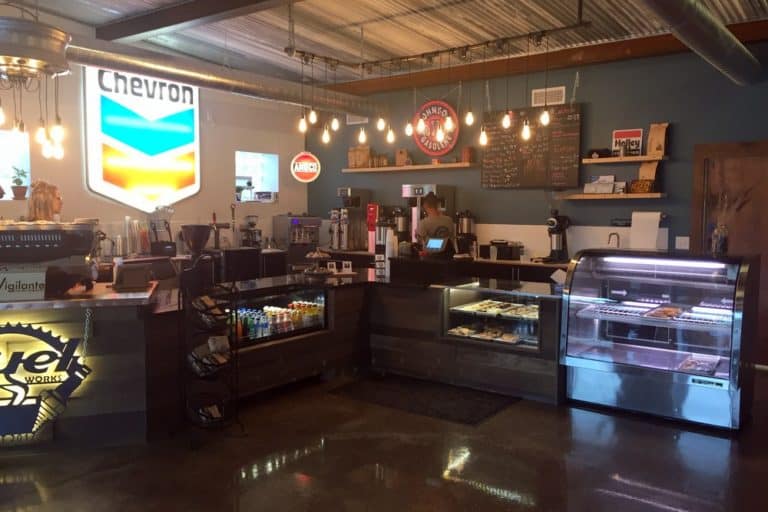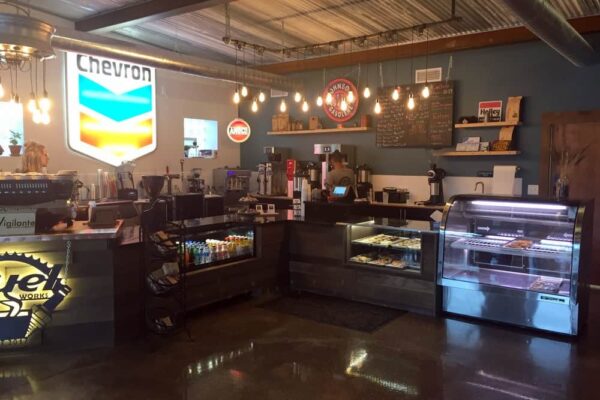 Confession time: Fuel Coffee Works is not actually located in Ohiopyle and is a short 10-minute drive south of town. However, if you love coffee or are looking for somewhere to hang out on a rainy day in Ohiopyle, this is a can't-miss spot.
Fuel Coffee Works is along Route 40 in an old gas station, a short drive from the park, Nemacolin Woodlands Resort, and tourist spots like Fort Necessity National Battlefield.
They do a great job bringing the old automotive feel into the building and the entire building has a cozy feel with both indoor and outdoor seating.
The coffee is some of the best I've had in all of western Pennsylvania and they also have a full range of espresso drinks and freshly-made bakery items.
Fuel Coffee Works is open year round.
Do you have a favorite Ohiopyle Restaurant that we didn't include? Let us know in the comments below.
Looking for more places to visit nearby? Check out Fallingwater, Kentuck Knob, and Laurel Caverns.