Disclosure: This article may contain affiliate links. We will make a small commission from these links if you order something at no additional cost to you.
While the month is a time of transition, that doesn't mean that there aren't a lot of great things to do in Pennsylvania in November.
Whether you want to enjoy the beautiful fall weather or are already looking for Christmasy things to do in PA, there's something for everyone to do this month.
Check out my 10 handpicked things to do in PA in November, and then start planning your travels around the state.
(Article Updated October 9, 2021, for Pennsylvania events in November 2021)
Seasonal Events at Historic Hanna's Town in Westmoreland County – All November (Sponsored)
This November, Westmoreland Heritage will be hosting several fun events at Historic Hanna's Town.
These include a Candlelight Open House on November 4 that will feature tours, beer tastings, costumed interpreters, and much more. There will also be educational talks and the chance to explore their current exhibition, "Penn's Woods: Plenty of Use for Man."
For more information on all their great November event's visit the organization's website.
Concerts at the Lamp Theatre in Irwin – All November (Sponsored)
The Lamp Theatre in Irwin is a nearly 100-year old theater in Westmoreland County, and they are excited to offer a full range of concerts and events this November.
While there are a variety of events happening during the month, I found it fascinating how many tribute bands that they have coming up. Whether you love the music of Van Halen, the Carpenters, Neil Young, or the British Invasion, there's a tribute concert for you.
Of course, if you are already thinking ahead to the holiday season, they also have some great holiday events coming up as well.
For more information and a full lineup of events, visit the Lamp Theatre's website.
Lake Erie Wine Country Harvest Festival – November 5-7 and 12-14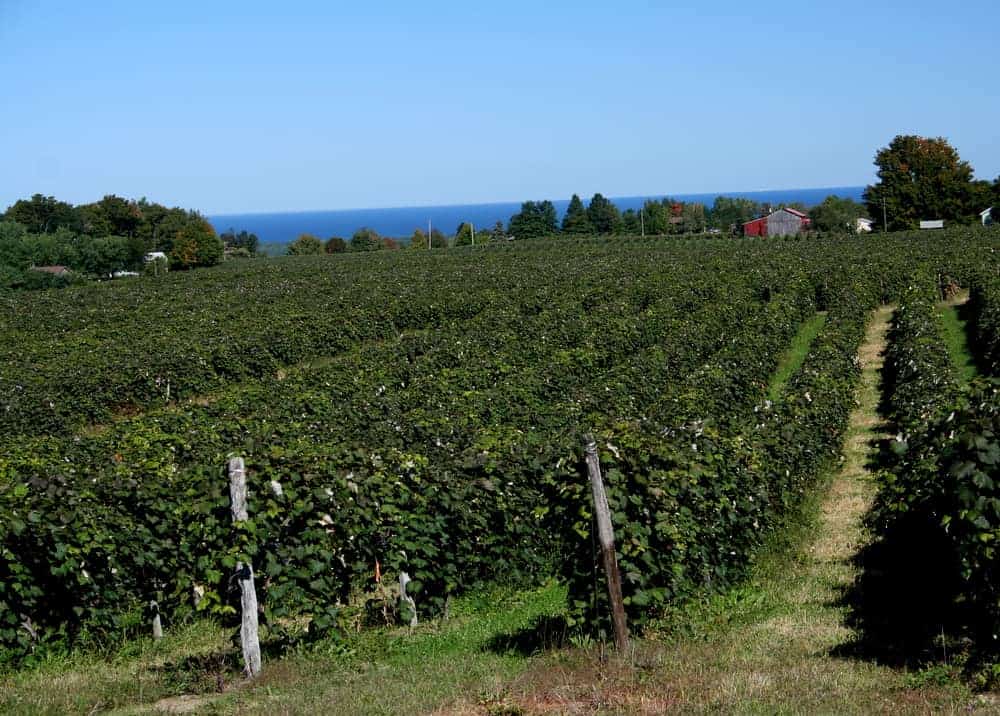 Love wine? Head to the northwestern corner of Pennsylvania for the fantastic Lake Erie Wine Country Harvest Festival during the first two weekends of November.
During the event, visitors can head to each of the wine country's 20+ wineries (of which 12 are in Pennsylvania) and sample delicious wines, each of which is paired with food. Along the way, you'll get to explore this beautiful corner of the state and see why it's such a great wine region.
For more information, visit LakeErieWineCountry.org.
Koziar's Christmas Village in Bernville – Opens November 6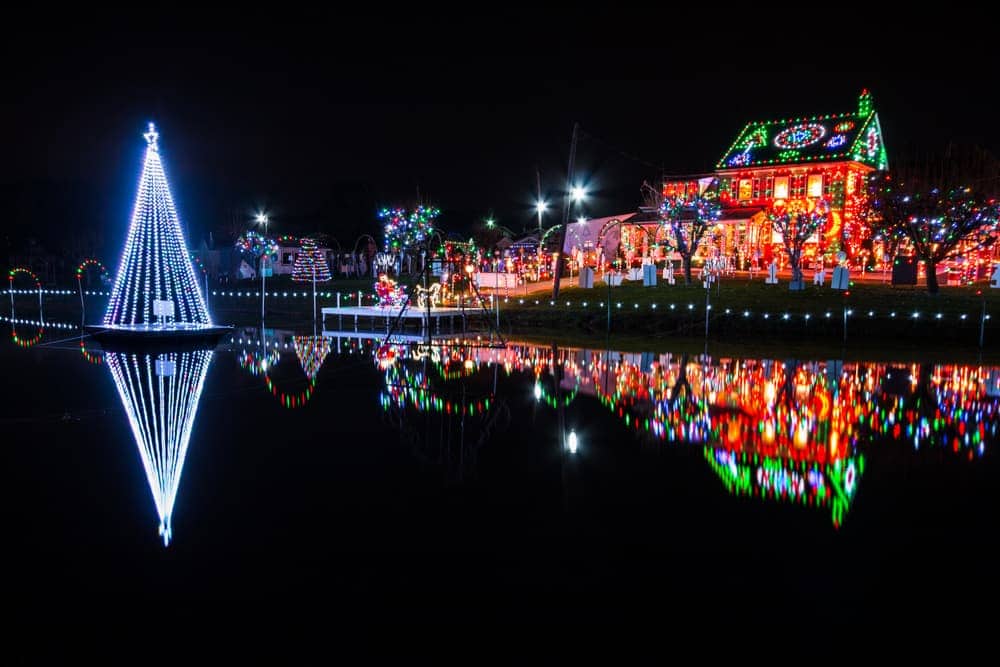 Koziar's Christmas Village in Berks County is one of Pennsylvania's best destinations for holiday cheer. If you want to start your holiday season off right, Koziar's opens for the season on Saturday, November 6, and will be open through early January 2022.
Walk through their Christmas wonderland, which features more than one million lights, and get ready for this festive season. You might even see Santa during your visit.
For more information, head over to their website.
PA Bacon Fest in Easton – November 6-7
If you love bacon, you won't want to miss the 10th annual PA Bacon Fest in Easton. Over two days, 80,000 bacon lovers descend on this beautiful Lehigh Valley city to celebrate this delicious product.
Come enjoy live music, a pig roast, pig races, over 150 vendors, and, of course, some delicious food.
For more information visit the festival's website.
Dedication Day in Gettysburg – November 19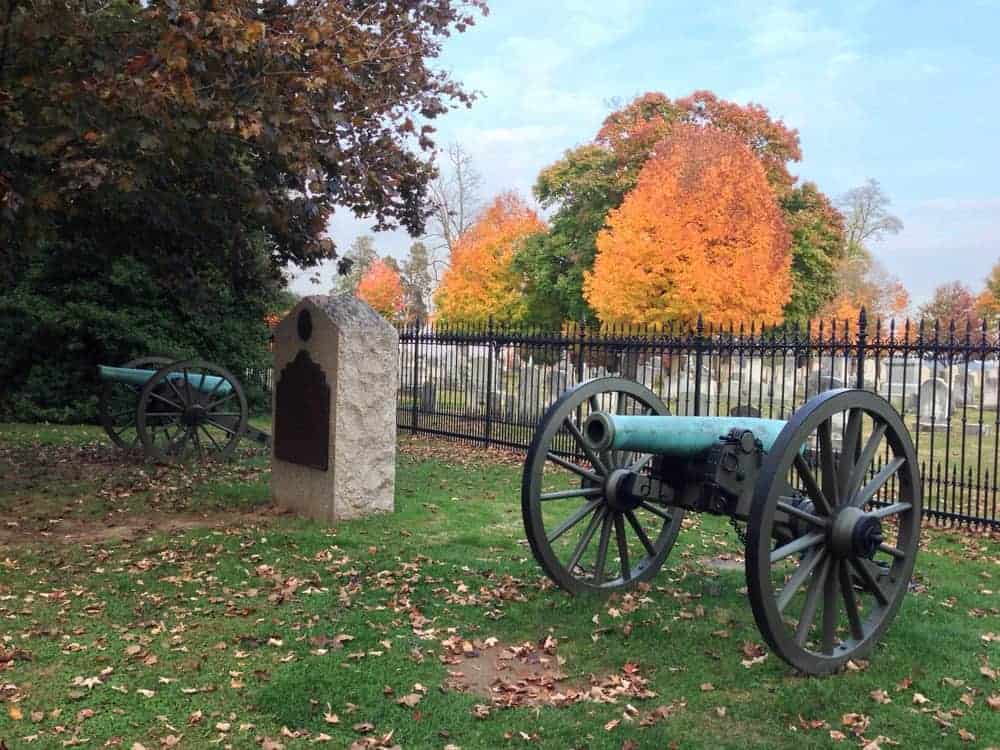 Every year, the town of Gettysburg holds a celebration honoring the anniversary of the day the Gettysburg National Cemetery was dedicated in 1863, an event best known for President Abraham Lincoln's Gettysburg Address.
This year's event will once again be held in person on the spot where Lincoln gave his famous speech 158 years ago. The event will feature live music, tours of the David Willis House, a wreath-laying ceremony, and speakers.
Find out more information about this year's events here.
A Longwood Christmas in Kennett Square – Begins November 19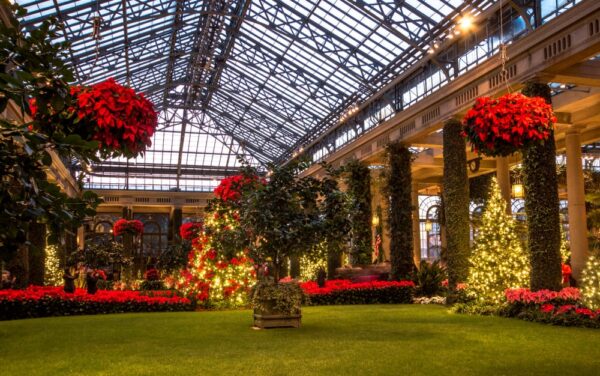 Every year, Longwood Gardens in southeastern Pennsylvania decks itself out for the holiday season. One of the best holiday attractions in all of Pennsylvania, A Longwood Christmas should be on every PA travelers list.
In 2021, their display will pay homage to Christmas traditions and visitors will be able to stroll through their large conservatory and the surrounding gardens to see their magnificent holiday displays. The display will run from late November through early January.
For more information, visit Longwood Garden's website.
Light Up Night in Pittsburgh – November 20

Celebrate the start of the holiday season at Light Up Night in Pittsburgh. Now in its 60th year, this festival features live music, the opening of the German-inspired Holiday Market in Market Square, and the lighting of the Christmas lights in downtown Pittsburgh.
The night ends with a fantastic fireworks display that shouldn't be missed.
For more information, check out the event's website.
The National Dog Show in Oaks – November 20-21
While it's not shown on TV until Thanksgiving Day, The National Dog Show takes place before the holiday in the Philadelphia suburbs. Come out and see some of the best show dogs in the world compete for the title of Best in Show.
In addition to watching dogs get judged, visitors can see demonstration events, meet some of the show dogs, browse vendors, and much more.
For more information, visit NationalDogShow.com.
Philadelphia Thanksgiving Day Parade in Philly – November 25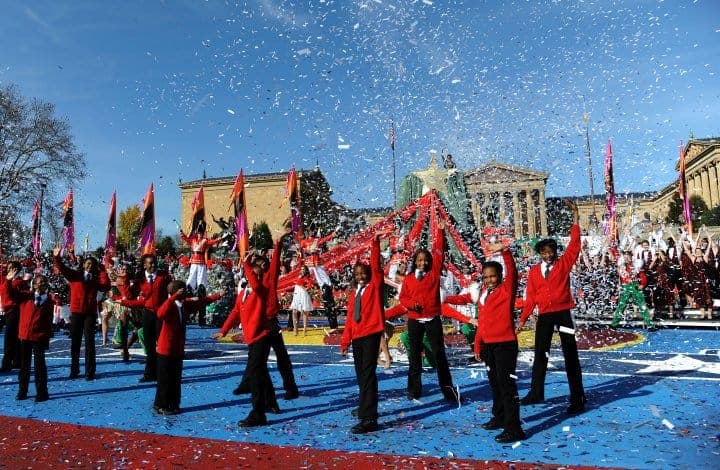 The nation's oldest Thanksgiving Day Parade will return to downtown Philadelphia this November. The parade travels 1.5 miles through the city on the morning of Thursday, November 25, and will feature marching bands, floats, balloons, and much, much more.
Come see this slice of history that's been an annual tradition in the city since 1920. For more information, click here.
Looking for other things to do in Pennsylvania? Check out our list of things to do in October and things to do in December.
Do you know of any great things to do in Pennsylvania in November? Let us know in the comments section below!
Do you have an upcoming event you think should be included in a future monthly edition? Click here for more information and to submit your event.