Please do your best to limit your travels around PA during this time. If you decide to travel, please check the status of the places you are going. Some places around the state are temporarily closed or have changed their hours. We will not be updating individual articles to note these changes. Stay safe and wear a mask!


Of all the months of the year, October might be my favorite. Not only is the weather amazing, but trees are colorful, and waterfalls are flowing. And, while 2020 might look a little different from years' past and many events are canceled, that doesn't mean that there aren't plenty of great things to do in PA in October.
In fact, I've come up with a list of 9 of the most interesting and fun things to do in Pennsylvania this October. These include things to do highlighting the fall colors, Halloween festivities, and so much more.
Check out our list of great things to do throughout the state in October and then start planning your travels today.
Disclosure: This article may contain affiliate links. We will make a small commission from these links if you order something at no additional cost to you.
(Article Updated September 16, 2020, for Pennsylvania events in October 2020.)
Doors Open in Pittsburgh – October 3-4


Doors Open Pittsburgh will be holding their annual event on Saturday, October 3.
During this event, participants and enter and tour nearly two dozen buildings in and around downtown Pittsburgh that are typically closed to the public. This is a great chance to explore some of the city's most beautiful spaces.
There are also a variety of guided tours happening on both days this weekend including ghost tours and tours that take you to the top of some of Pittsburgh's most historic skyscrapers.
Find out more information on the event's website.
Experience Fall Foliage in PA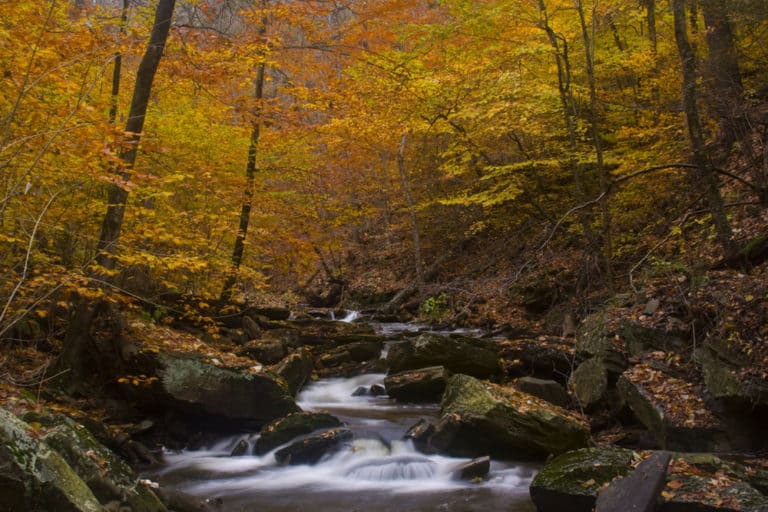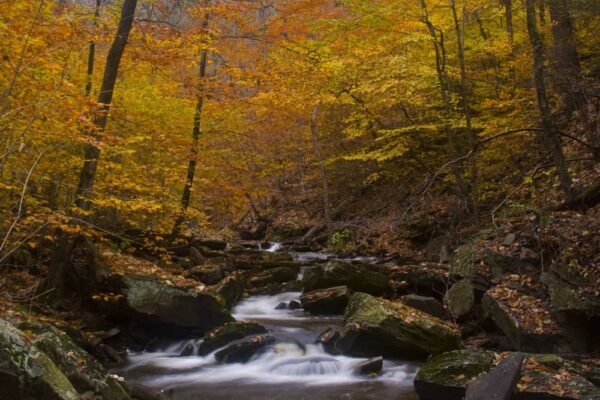 There are few states that can compete with the beauty, longevity, and variety of fall foliage in Pennsylvania. Whether you want to experience the colors of the fall season in the woods, countryside, or even in the middle of a city, there's a bit of something for everyone.
Even better, thanks to Pennsylvania's varied terrain and longitude, the beautiful colors last nearly an entire month, spanning from early October through early November across different portions of PA.
Every week in October, the state puts out of a fall foliage chart that offers guidance on where to head to see the best colors each week, which is a great way to plan your travels around the state.
Night Tours at Eastern State Penitentiary in Philadelphia – September 18 – November 9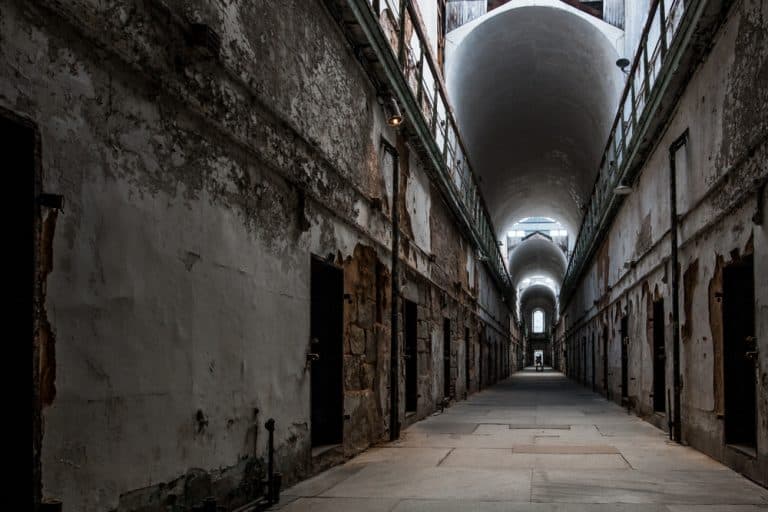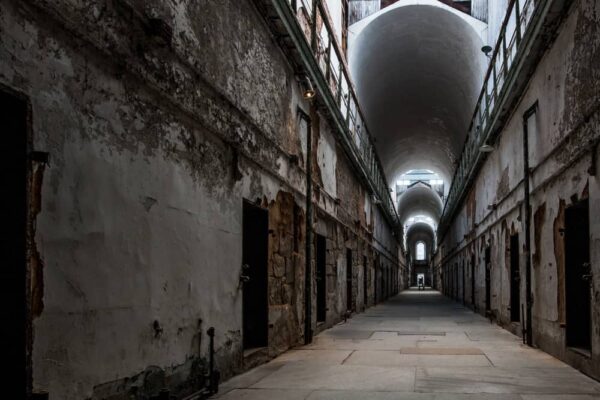 In lieu of their annual Terror Behind the Walls event, Eastern State Penitentiary in Philadelphia is offering a unique experience this October: night tours.
On select dates from mid-September through mid-November, you can go behind the walls of this historic prison after dark (when it's typically been closed to the public and learn more about this fascinating spot in the city.
In addition to the typical features of touring the site, you'll also be able to see unique art installations and even a film made in the prison in 1929 that will be projected on one of the prison walls.
And, since this is said to be one of the most haunted places in Pennsylvania, who knows what you might see while exploring?
Find out more on the penitentiary's website.
Ghosts and Goblins at Lincoln Caverns in Huntingdon – October 9-10, 16-17, 23-24, 30-31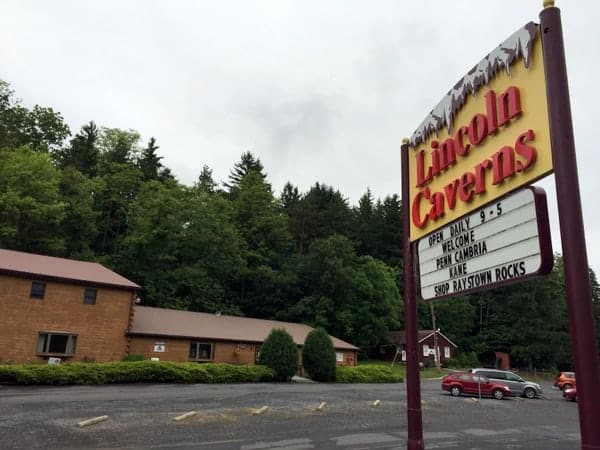 Lincoln Caverns in Huntingdon, Pennsylvania, will be hosting their annual Ghosts and Goblins tours on Fridays and Saturdays in October. Now in its 37th year, visitors can experience three different activities during their visit.
First, one of the two cave's here is decorated with family-friendly frights and humor, which give a unique feel to this beautiful cave. Second, take a haunted walk through the woods. Lastly, explore a natural cave and see this beautiful underground world.
For more information about this spooky, family-friendly event and to get pre-timed tickets, check out LincolnCaverns.com.
Apple Picking throughout Pennsylvania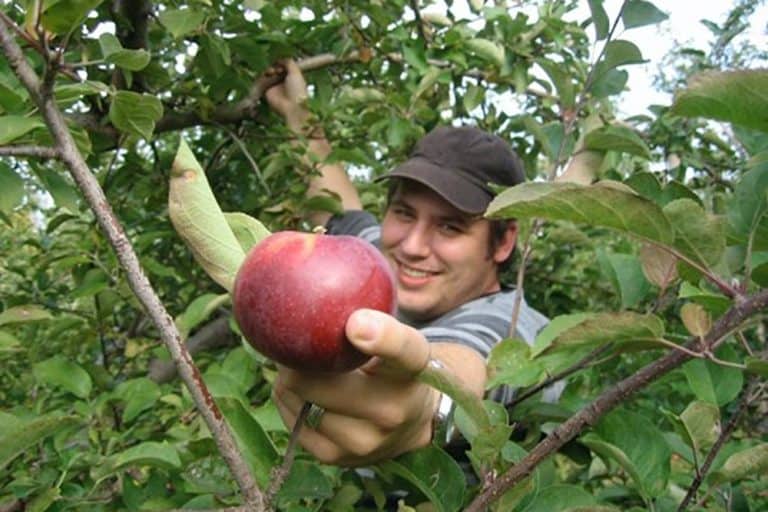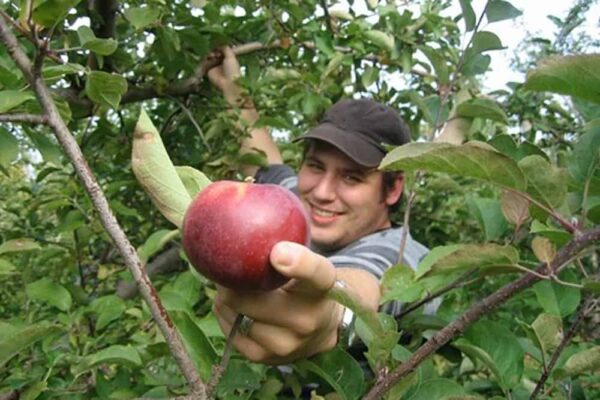 Did you know that Pennsylvania is the fourth largest apple-growing state in America? These orchards are spread throughout the state, and many offer the opportunity to pick-your-own apples during the fall harvesting season.
This fun October activity gives you the chance to get fresh apples straight from the tree and select the variety you want from the many that are grown throughout Pennsylvania. Many apple orchards also offer other fall time activities like pumpkin picking, corn mazes, and more.
While there are many great orchards to visit throughout the state, I've put together a list of a few of the best places to go apple picking in PA.
Field of Screams in Lancaster County – September 11 – November 14
If you want to get scared this October, don't miss Field of Screams in Lancaster County.
Voted the #1 haunted attraction in the United States, this Lancaster County institution is back again for its 28th year.
There are a total of four haunted attractions here including a haunted hayride, two haunted mansions, and a haunted field, all of which are sure to give you the Halloween freights you expect at Field of Screams.
Find out more about visiting on their website.
Visit a Pennsylvania Ghost Town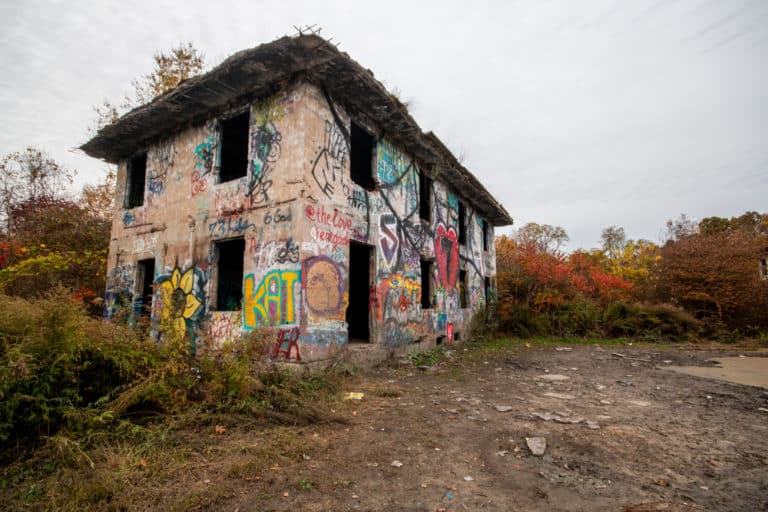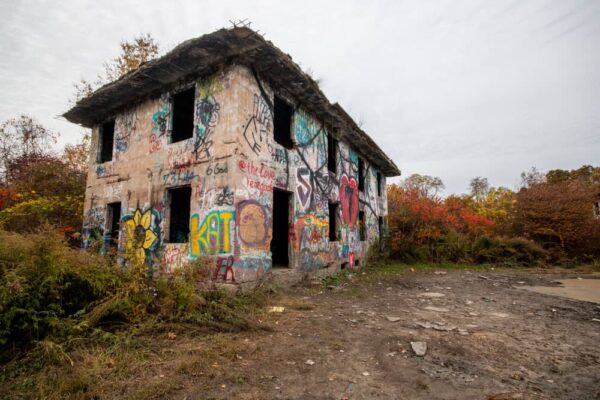 This October is the perfect time to explore a ghost town in PA or some of the many ruins and abandoned places throughout the state.
Thanks to the state's industrial past, there are many ghost towns scattered throughout the state. A few of my favorites to visit include Concrete City, Centralia (even without Graffiti Highway), and Scotia.
There are also some neat abandoned places and ruins worth exploring in PA. These include spots like Austin Dam, the Abandoned PA Turnpike, and Mount Moriah Cemetery.
Paulus Mount Airy Orchard in Dillsburg – Weekends All Month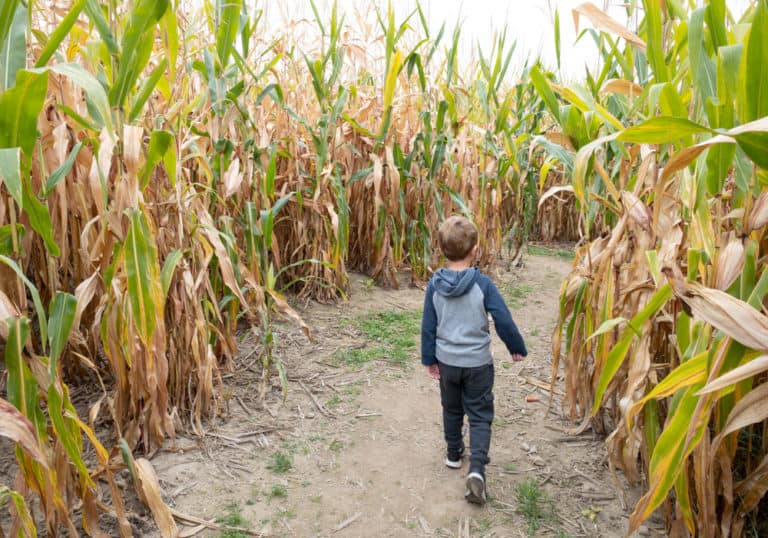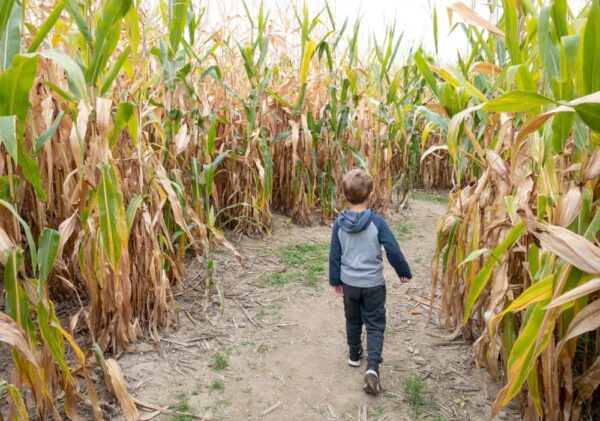 If you are looking for a bit of family fun this October, Paulus Mount Airy Orchard in Dillsburg, near Harrisburg, is a fun place to head.
Open Saturdays and Sundays throughout the month, there are a variety of fun activities here for both kids and adults.
In addition to things like apple and pumpkin picking, the big activity here is their PlayLand. This area features many fun and unique activities including a corn maze, a cow train, a giant jumping pillow, and much more.
Find out more about visiting this fun fall-time activity here.
Visit a Pennsylvania Waterfall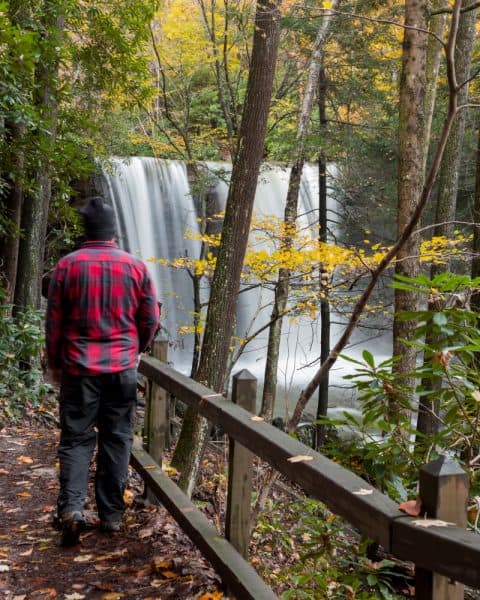 While waterfalls are beautiful throughout the year, there is no month I enjoy visiting them more than in October. That's because the fall colors create magical scenes that are incredible to experience. Also, with October typically being a bit rainier than many other months, most of the waterfalls in the state are flowing very well during October.
Waterfalls can be found throughout Pennsylvania, though are most prevalent in the northeastern and southwestern corners of PA. I've written about hundreds of them throughout the state, which you can find on our PA waterfalls page or in my book, "Waterfalls of Pennsylvania."
Do you know of a great event happening in Pennsylvania in October? Let us know in the comments section below!
Looking for other things to do in Pennsylvania? Check out our list of things to do in PA in November.
Do you have an upcoming event that you would like to promote in a future monthly edition? Click here for more information and to submit your event.