Disclosure: This article may contain affiliate links. We will make a small commission from these links if you order something at no additional cost to you.
Of all the months of the year, October might be my favorite. Not only is the weather amazing, but the trees are colorful, waterfalls are flowing, and there are plenty of great things to do in PA in October.
In fact, I've come up with a list of 10 of the most interesting and fun things to do in Pennsylvania this October. These include events that highlight the fall colors in PA, Halloween festivities, and so much more.
Check out our list of great things to do throughout the state in October and then start planning your travels today.
(Article Updated September 11, 2022, for Pennsylvania events in October 2022.)
Doors Open in Pittsburgh – October 1


Doors Open Pittsburgh will be holding its annual event on Saturday, October 1.
During this event, participants can enter and tour three dozen buildings in and around downtown Pittsburgh that are typically closed to the public. This is a great chance to explore some of the city's most beautiful spaces.
While the main event is only on Saturday, there are also a variety of guided tours happening on both days this weekend including history tours and tours that take you to the top of some of Pittsburgh's most historic skyscrapers.
Find out more information on the event's website.
National Apple Harvest Festival in Arendtsville – October 1-2, 8-9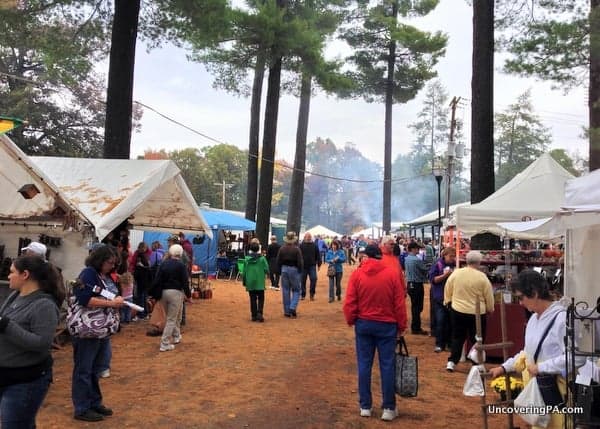 Love apples? Head to the largest apple-growing region in Pennsylvania for the National Apple Harvest Festival. Held at the South Mountain Fairgrounds in Arendtsville near Gettysburg, this fantastic fall festival in PA celebrates the harvesting of this delicious fruit.
Visitors can browse more than 300 vendors, enjoy a classic car show, sample delicious foods made from apples, and learn about antique machines. There is also a wide variety of live entertainment, activities for children, hayrides, and much more.
For more information and tickets, go to AppleHarvest.com.
And, if you are looking for somewhere to go apple picking in PA, there are plenty of nearby options.
Bedford Fall Foliage Festival in Bedford – October 1-2 and 8-9
Now in its 58th year, the Bedford Fall Foliage Festival is one of the highlights of the year in the Allegheny Mountains region of Pennsylvania.
This annual festival takes over downtown Bedford during the first two weekends of the month and features more than 400 vendors, live entertainment, kids' activities, and lots of great food.
For more information, visit the festival's website.
Fall Foliage Weekends in Jim Thorpe – October 1-2, 8-9, 17-18, 22-23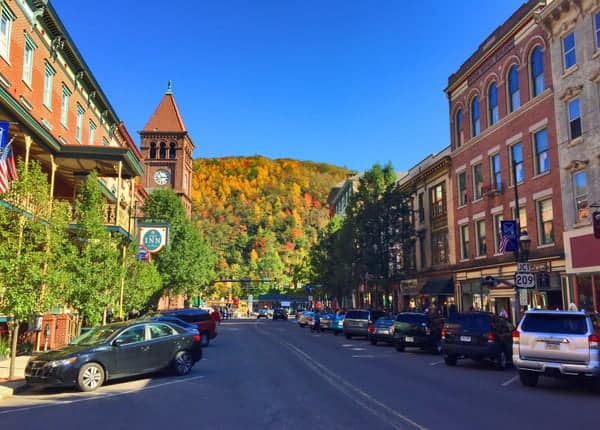 Jim Thorpe, one of my favorite small towns in Pennsylvania, comes alive during the annual Fall Foliage Weekends in October. Held the first four weekends of the month, visitors can explore the town's shops, take a tour of their old jail, see live music, and enjoy food and crafts from the many vendors set up throughout town.
Also, don't miss the chance to see the fall foliage of Lehigh Gorge State Park aboard the Lehigh Gorge Scenic Railway. This is definitely one of the most beautiful things to do in PA in October.
Find out all the details of the event on the town's website.
Covered Bridge and Arts Festival in Elysburg – October 6-9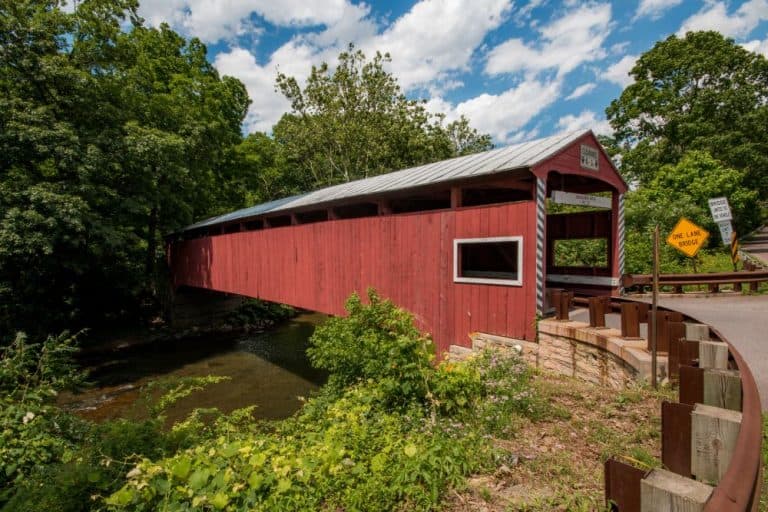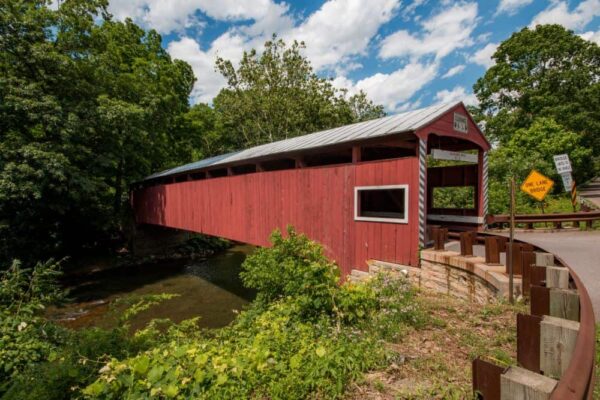 Now in its 40th year, don't miss the Covered Bridge and Arts Festival at the Bloomsburg Fair Grounds. This festival highlights the beautiful covered bridges in Columbia County and the colors of fall.
During the event, visitors will also be able to browse the nearly 350 vendors set up in the fairgrounds. The event will also feature live music, kiddie rides, wagon rides, and guided bus tours to some of the most beautiful covered bridges in the county.
For more information on the festival, click here.
Applefest in Franklin – October 7-9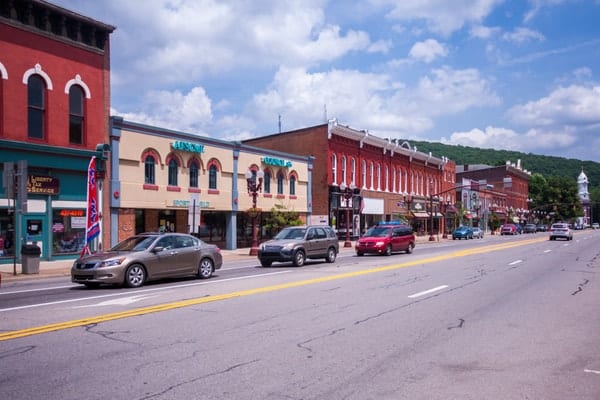 Applefest in the northwestern PA city of Franklin is one of the region's largest autumn events. Now in its 39th year, Applefest celebrates the bounty of fall and the region's beautiful foliage.
During Applefest, visitors can browse wares from more than 300 vendors, run in a 5k race, take historic downtown tours, enjoy an antique car show, and much more. There will also be many apple-related events including pie-eating contests and an apple pancake breakfast.
Find out more about this event on its website.
Ghosts and Goblins at Lincoln Caverns in Huntingdon – October 7-8, 14-15, 21-22, 28-29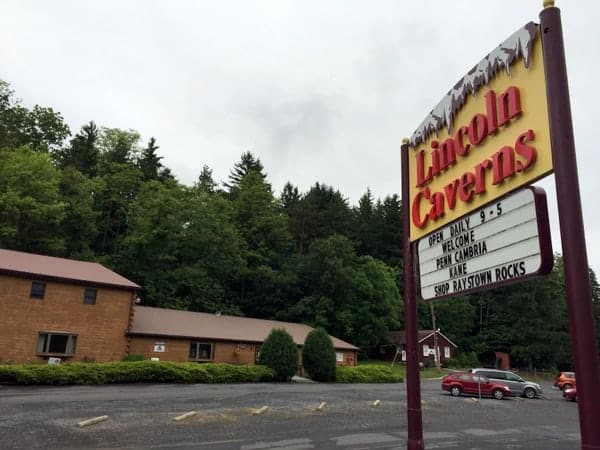 Lincoln Caverns in Huntingdon, Pennsylvania, will be hosting its annual Ghosts and Goblins tours on Fridays and Saturdays in October. Now in its 39th year, visitors can experience several different activities during their visit.
This event features both a family-friendly option and tours designed to scare you.
For the freights, come on either Friday or Saturday night. For those looking for a fun family experience, visit during the daytime on Saturdays for a much more tame haunted cave.
After touring the haunted cave, take a walk through a haunted forest, go on a haunted hayride, and more.
For more information about this spooky event, check out LincolnCaverns.com.
Fort Ligonier Days in Westmoreland County – October 14-16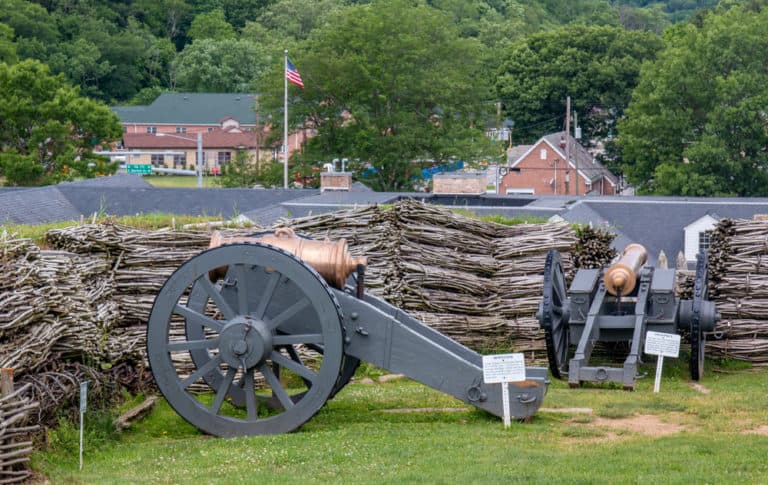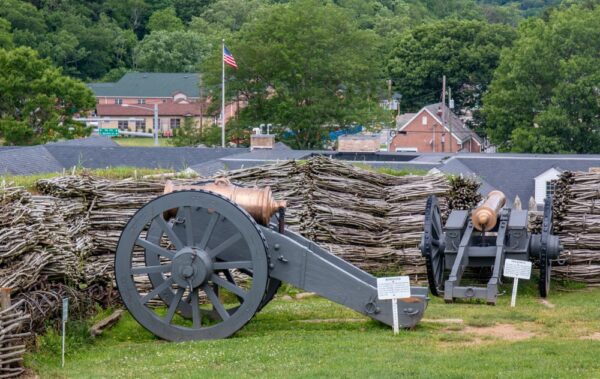 Fort Ligonier is one of the most historic spots in the Laurel Highlands, and each year, they host a fantastic event known as Fort Ligonier Days. This three-day festival not only celebrates the history of this area, but also highlights the entire region's beauty, culture, and art.
During Fort Ligonier Days, visitors can enjoy 18th-century reenactors at the fort showcasing life on the PA frontier during the French and Indian War. There will also be craft vendors, live entertainment, wine tastings, and much more.
Find out more on the event's website.
Field of Screams in Lancaster County – All Month
If you are looking for scary things to do in Pennsylvania in October, don't miss Field of Screams in Lancaster County.
Voted the #1 haunted attraction in the United States, this Lancaster County institution is back again for its 30th year.
There are a total of four haunted attractions here including a haunted hayride, two haunted mansions, and a haunted field, all of which are sure to give you the Halloween frights you expect at Field of Screams.
Find out more about visiting on their website.
Halloween Nights at Eastern State Penitentiary in Philadelphia – All Month
Even during the daytime, there's nowhere in Philly that is more spooky than Eastern State Penitentiary, but they really turn it up a notch during October.
Each evening, visitors can explore five different haunted houses spread throughout this abandoned (and many say haunted) prison. Each of these is sure to provide the freights that you are looking for.
In addition to the haunted houses, visitors can also take historic tours of the prison, enjoy unique bars, see live entertainment, and much more.
For tickets and more information, visit Eastern State's website.
Do you know of a great event happening in Pennsylvania in October? Let us know in the comments section below!
Looking for other things to do in Pennsylvania? Check out our list of events in PA in September and things to do in PA in November.
Do you have an upcoming event that you would like to promote in a future monthly edition? Click here for more information and to submit your event.