Disclosure: This article may contain affiliate links. We will make a small commission from these links if you order something at no additional cost to you.
Pennsylvania has some amazing cities, but the state is more than its large metropolitan areas. In fact, there are many incredible small towns in Pennsylvania that are worth visiting.
Over the time I've been running this site, I've spent nearly an entire year traveling to every corner of Pennsylvania and have visited over 1,000 different spots in the state. All that is to say that I've visited some really special small towns in my travels.
To qualify for this list, I only looked at small towns in PA with a population under 10,000 (per the 2010 census, the last official numbers available at the time of publication). I've organized them below into places with under 1,000 residents, under 5,000 residents, and under 10,000 residents.
So, without further ado, here are my personal picks for the best small towns in Pennsylvania.
(Note: Yes, I'm aware that there is officially only one "town" in Pennsylvania, Bloomsburg (which is too large for this list). All of the places on this list are actually townships, boroughs, or cities.)
Under 1,000 Residents
Ohiopyle – Population: 59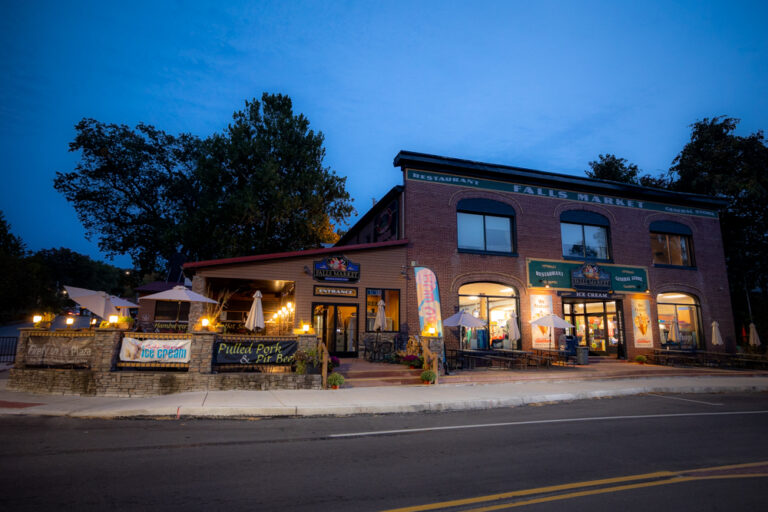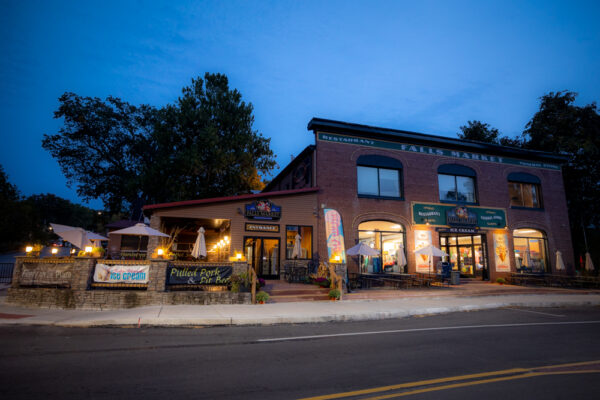 We'll start off with the smallest town on this list: Ohiopyle. Ohiopyle is located in Fayette County in southwestern PA and is home to only 59 residents. However, this community at the heart of the incredible Ohiopyle State Park has a lot to offer, including many great restaurants, activities, and white-water-rafting tour operators.
The 19,000-acre state park that surrounds the town of Ohiopyle features several beautiful waterfalls, including Ohiopyle Falls, which is right in town. There are also several great vistas and the fantastic Great Allegheny Passage rail trail.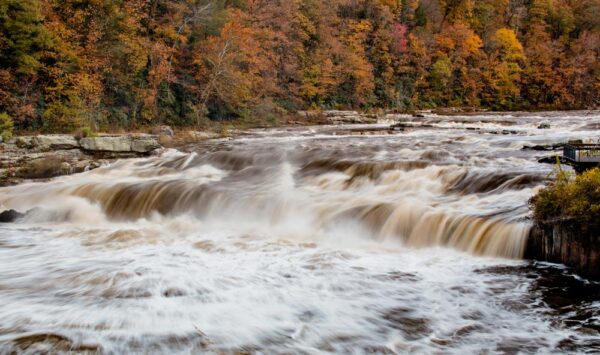 Just outside of town, you'll find two Frank Lloyd Wright homes (Fallingwater and Kentuck Knob), Fort Necessity National Battlefield, and Laurel Caverns.
There are many great spots to stay nearby including Nemacolin Woodlands Resort and the Summit Inn. You can find more spots on VRBO and Booking.com.
Benezette – Population: 207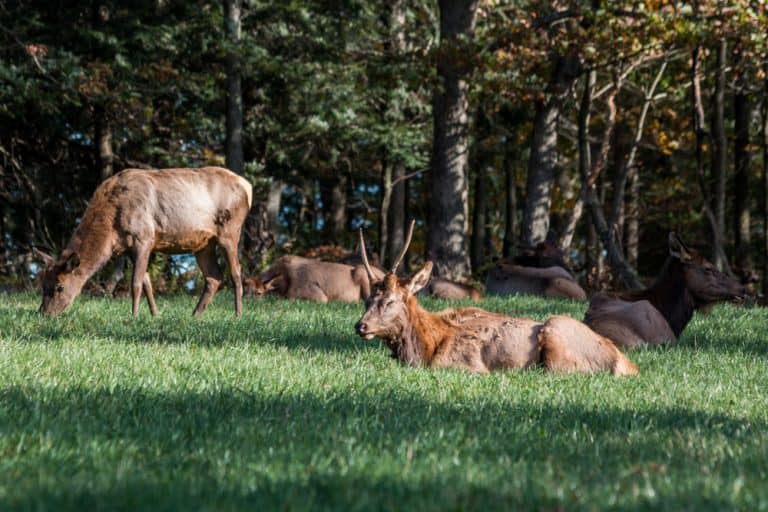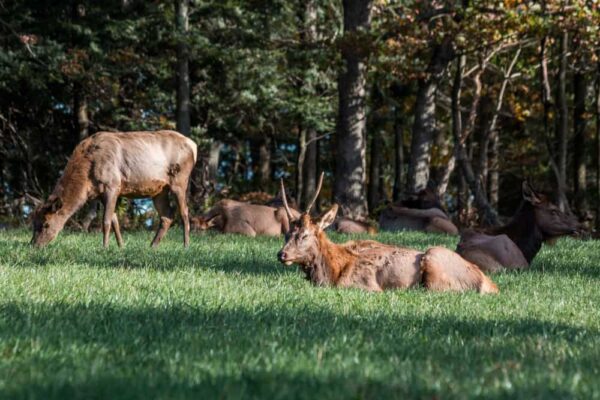 Benezette is located in Elk County and is the best place in Pennsylvania to visit PA's famous elk herd. In fact, the fabulous Elk Country Visitor Center is located just outside of town.
After visiting the visitor center, take the center's driving tour, which takes you past several viewing areas where seeing elk is quite common, though not guaranteed since they are wild animals.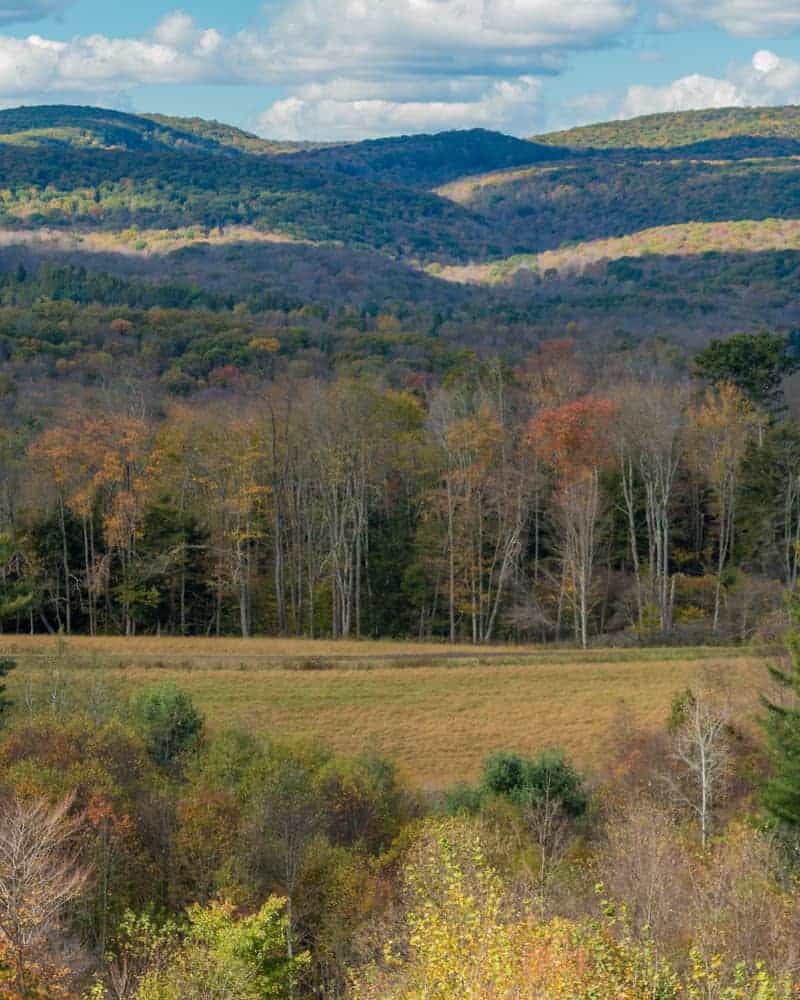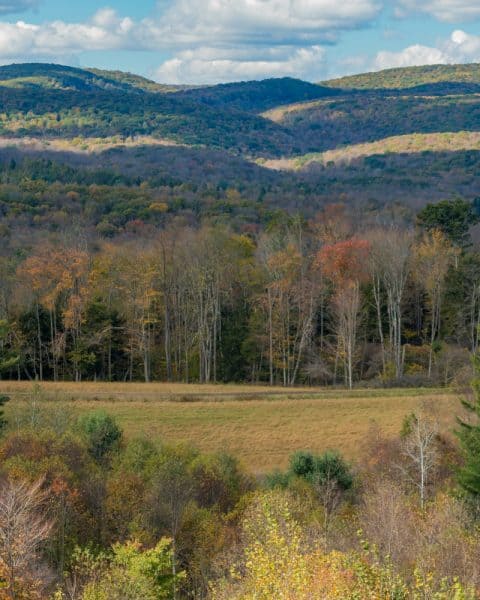 In town, you can visit several small shops and restaurants, as well as a local winery.
Close to Benezette, you'll find other great spots like the Marion Brooks Natural Area, Table Falls, and the popular Fred Woods Trail.
Nearby Wapiti Woods is a great spot to stay. You can also find other nearby places to spend the night on VRBO and Booking.com.
St Peters Village – Population: Under 1,000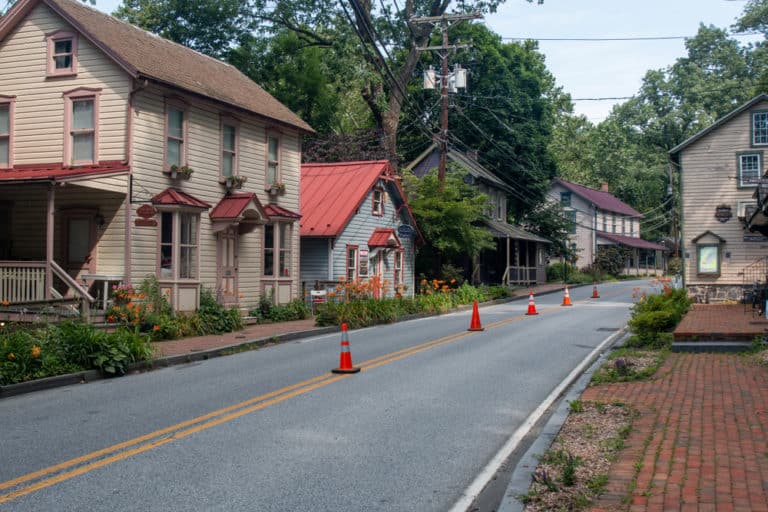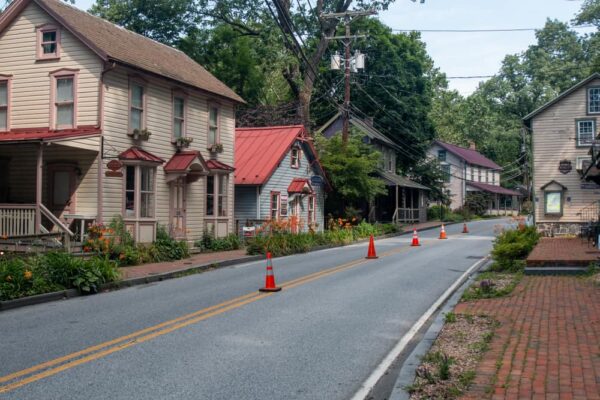 St. Peters Village is a former company town in Chester County, PA. To be honest, I couldn't find a specific population for the village, but given that it's only a small portion of a relatively small township, this seemed like the best place to include one of my favorite day trips from Philadelphia.
St. Peters Village features a small commercial area that is home to several restaurants (including a delicious bakery), several shops, an arcade, and a winery.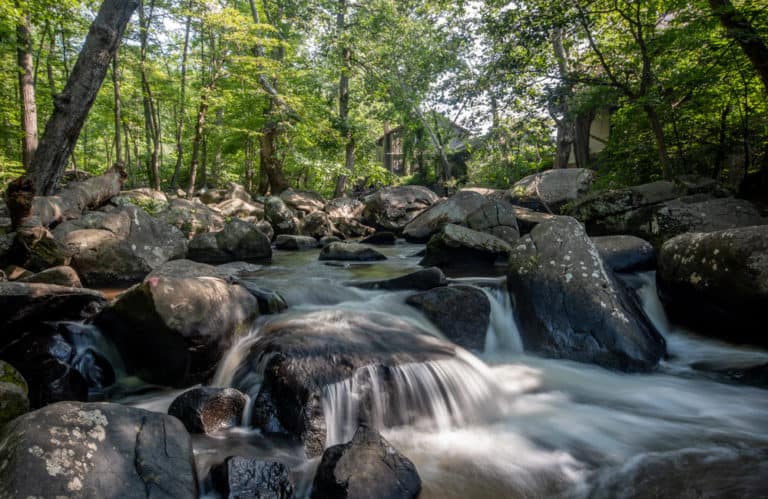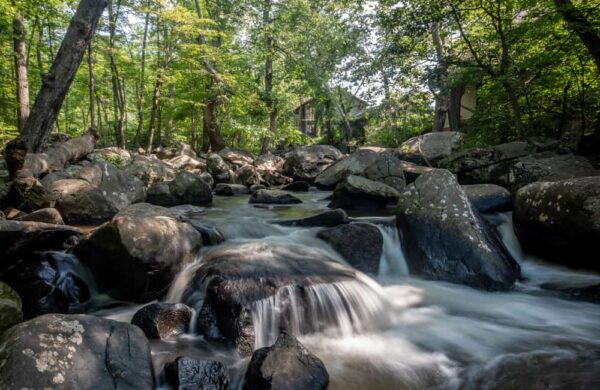 In town, there is also great hiking along a beautiful portion of French Creek. Sadly, there are no solid maps for his area, but there are many great loops and hikes that you can do here. You can also head to the nearby French Creek State Park and Hopewell Furnace National Historic Site, both of which are nearby.
In town, you'll find the Inn at St. Peters Village. There are also several nearby places to stay that you can find on VRBO.
Eagles Mere – Population: 120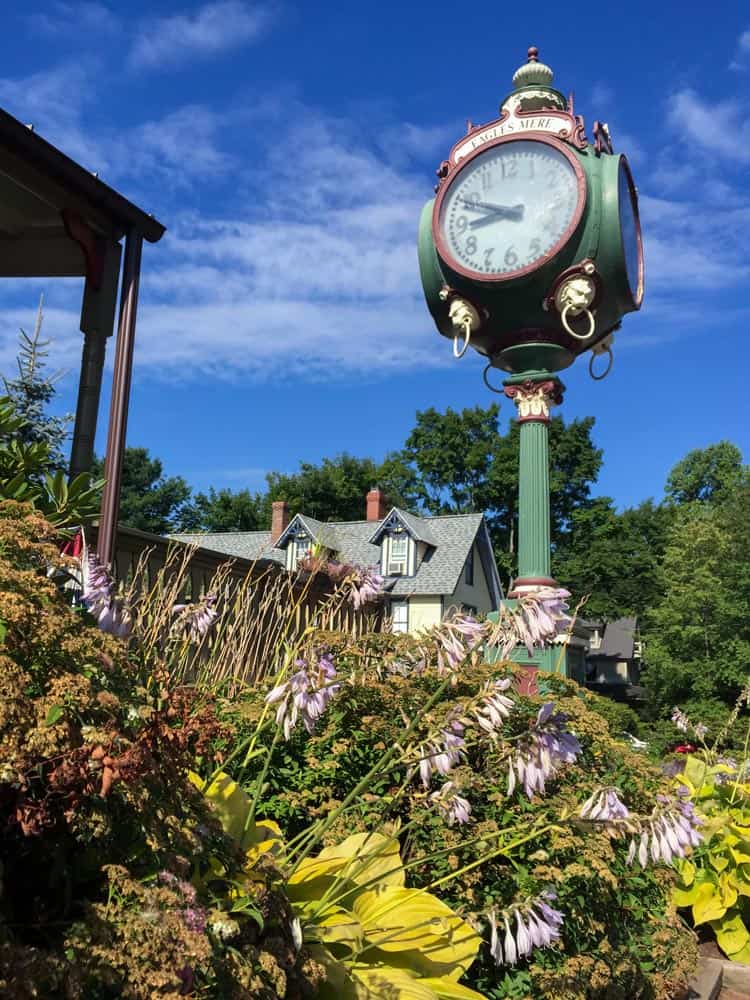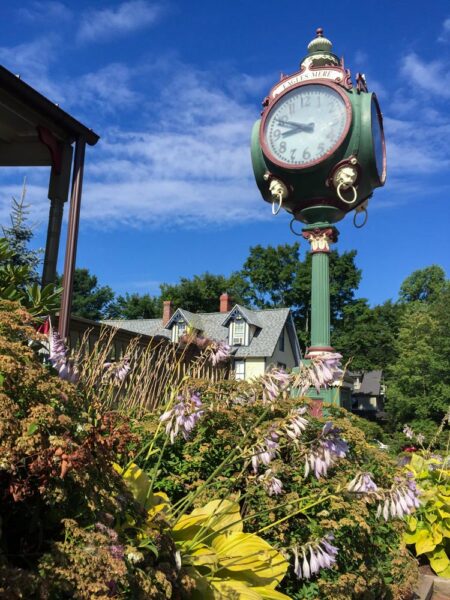 Eagles Mere is a charming community in northeastern PA's Sullivan County and one of my favorite small towns in Pennsylvania.
Eagles Mere is surrounded by Loyalsock State Forest and is only a short drive from the popular Worlds End State Park. This means that there are many great outdoor things to do here, including beautiful waterfalls like Dry Run Falls, Cottonwood Falls, and Rusty Falls.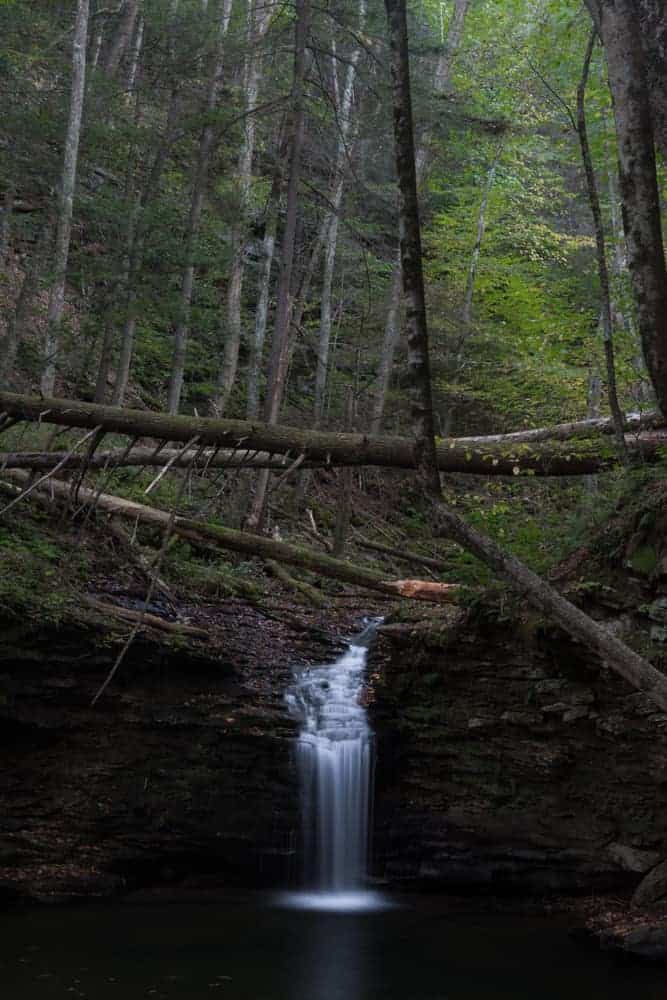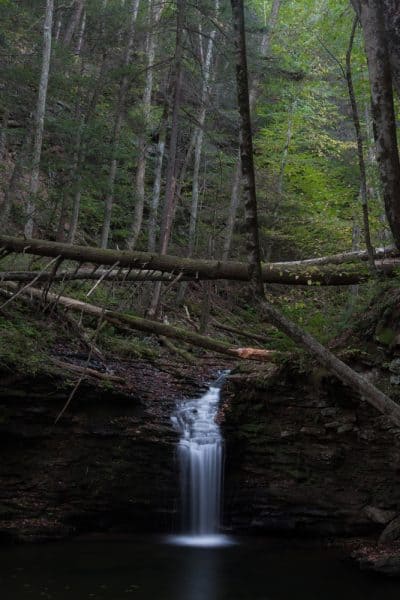 If you prefer museums and history, there are several great spots in and around town including the Eagles Mere Museum, the Eagles Mere Air Museum, the Eagles Mere Auto Museum, and the Sullivan County Historical Society.
In town, you'll also find several quaint restaurants and shops. In the winter, a large toboggan run is set up on the community's lake.
There are no hotels in Eagles Mere, but there are plenty of places you can rent on VRBO.
Under 5,000 Residents
Jim Thorpe – Population: 4,777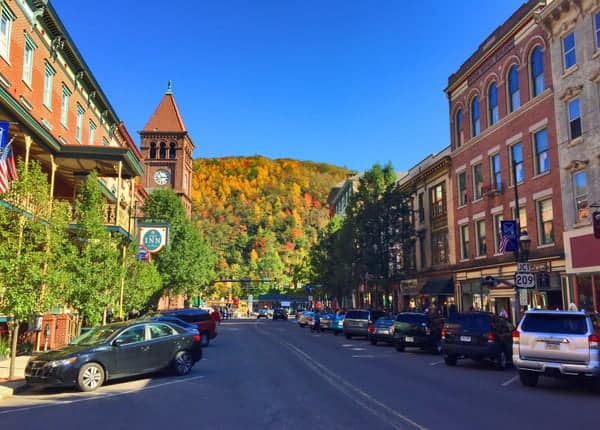 Jim Thorpe is located in Carbon County, PA, and has often been called the "Switzerland of America" due to its incredible setting surrounded by mountains.
Once known as Mauch Chunk, the town was renamed after early 20th-century athlete Jim Thorpe. Thorpe, who had no connection to the area, is still buried just outside of town. Also just outside of town is the incredible Glen Onoko. While the main portion of the glen has been closed, there are still open trails to the uppermost waterfall and several great views.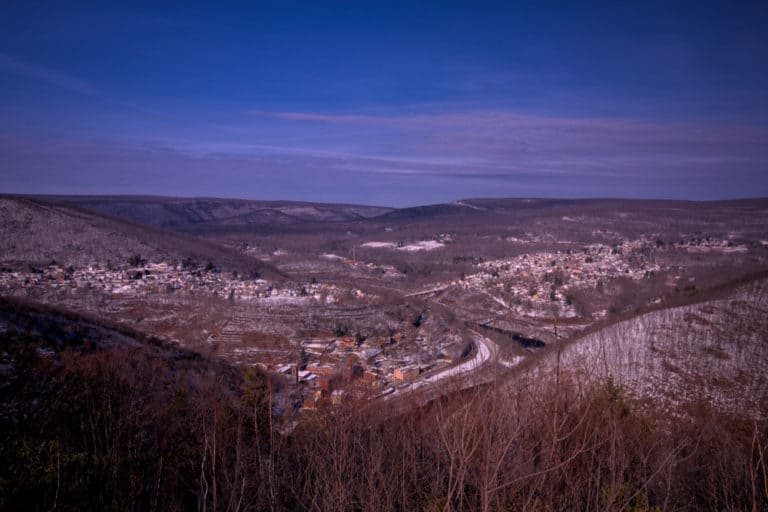 In town, there are some great shops in the heart of the downtown area and several tasty restaurants. The Old Jail Museum and the Lehigh Gorge Scenic Railway are also popular local spots to check out.
The Inn at Jim Thorpe is a historic hotel that's a perfect choice for spending the night. There are also other nearby options on VRBO and Booking.com.
Wellsboro – Population: 3,263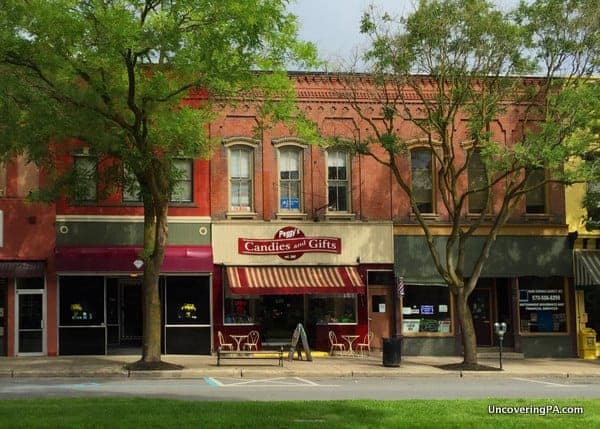 Wellsboro is a charming small town in Pennsylvania's Tioga County. This is often a popular jumping-off point for visits to the spectacular Pennsylvania Grand Canyon, but it's a worthwhile spot to spend some time in on its own.
Wellsboro is home to one of the most quaint Main Streets in Pennsylvania. This strip features many great small stores, restaurants, and even a historic movie theater. Along the street, you can also find gas-powered street lamps, possibly the last such lamps in the state.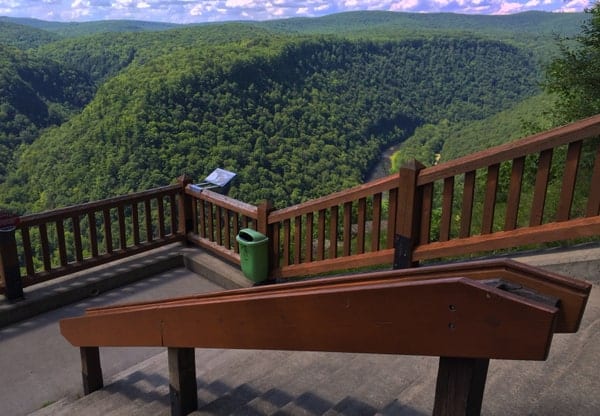 Just outside of town, you'll find great attractions like the Pine Creek Rail Trail, the Tioga Central Railroad, Highland Chocolates, and a ton of great outdoor activities.
There are many great hotels in Wellsboro. There are also some unique spots to find on VRBO.
New Hope – Population: 2,531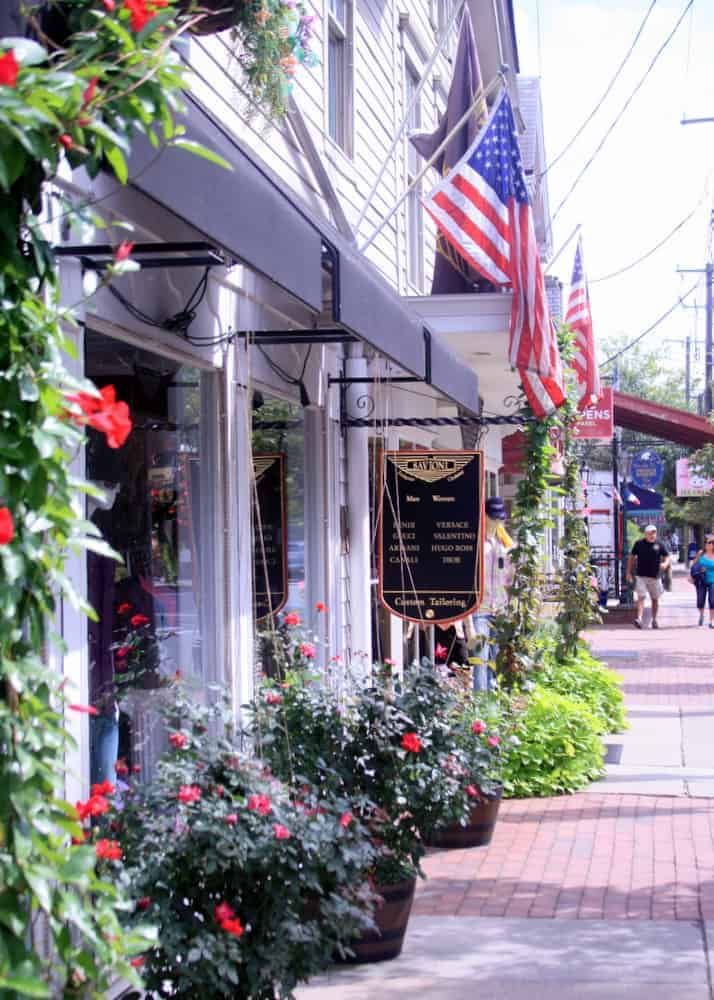 New Hope is a charming Delaware River town in Bucks County, PA.
The community is very well known as a destination for artists and not surprisingly features many incredible galleries, as well as other great shops that you can explore in the quaint downtown area. Scattered throughout the area are also many delicious local restaurants.
One highlight of the town is the Bucks County Playhouse, which is self-dubbed "America's Most Famous Playhouse." They have been putting on fantastic shows since the 1930s and many future stars have graced its stage including Dick Van Dike, Liza Minnelli, John Lithgow, and Alan Alda.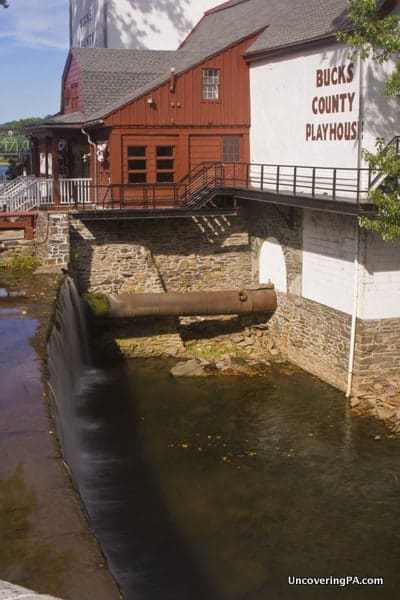 There are also some great spots only a short distance outside of town including Washington Crossing Historic Site, Ringing Rocks County Park, and Delaware Canal State Park.
If staying overnight, the Aaron Burr House is where Burr fled to after shooting Alexander Hamilton. There are also many other great options on VRBO and Booking.com.
Bedford – Population: 2,841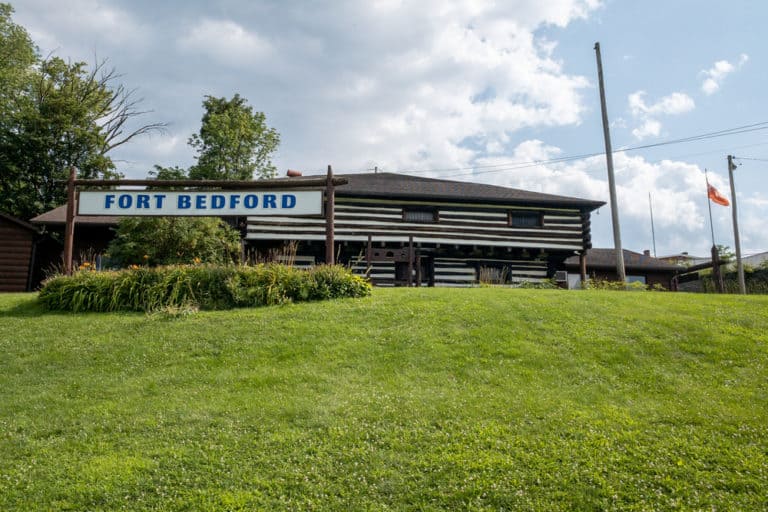 Bedford, Pennsylvania is located in the state's Alleghenies Region and provides nice small-town charms and nearby areas to get into the outdoors.
At one point in history, this was a frontier town, as noted by the presence of Fort Bedford, and this was even a stopping point by President George Washington during the Whiskey Rebellion. On the site of the town's French and Indian War-era fort, you can visit the Fort Bedford Museum to learn more about the fascinating history of the area.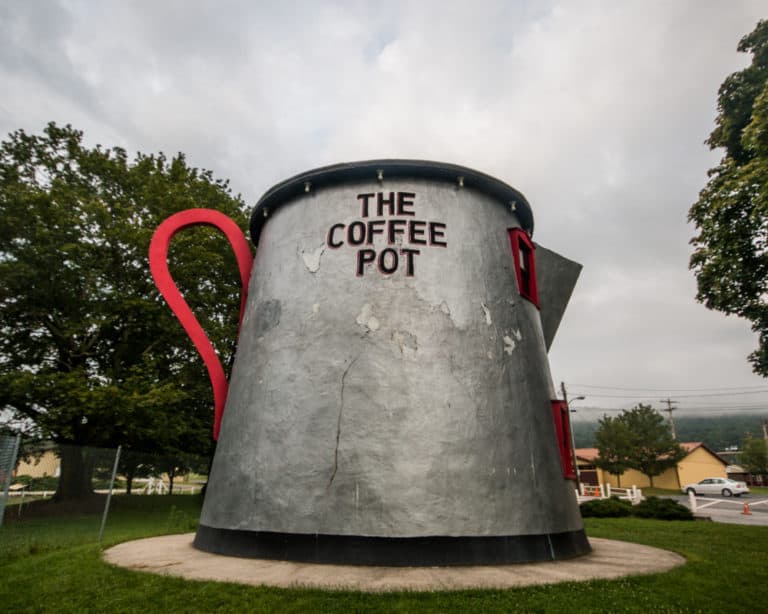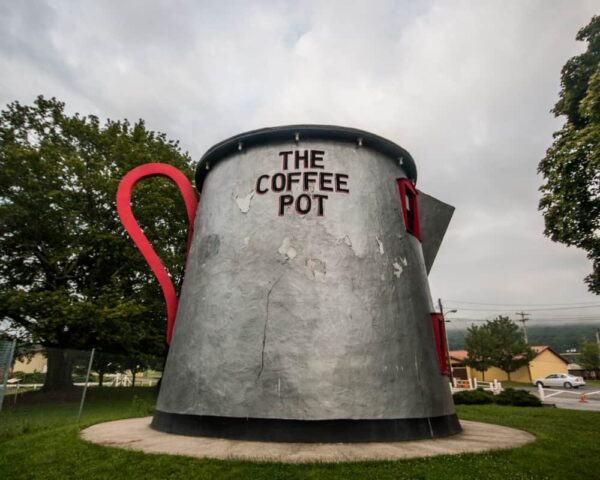 In and around the town, you can also visit Olde Bedford Brewery (one of my favorite breweries in PA), several beautiful and historic covered bridges, and the little-known Coral Caverns. The Koontz Coffee Pot, one of PA's strangest roadside oddities, is also worth taking a few minutes to see.
If staying overnight, the Bedford Springs Hotel is both historic and luxurious. There are also places you can book on VRBO and modern hotels on Booking.com.
Mifflinburg – Population: 3,530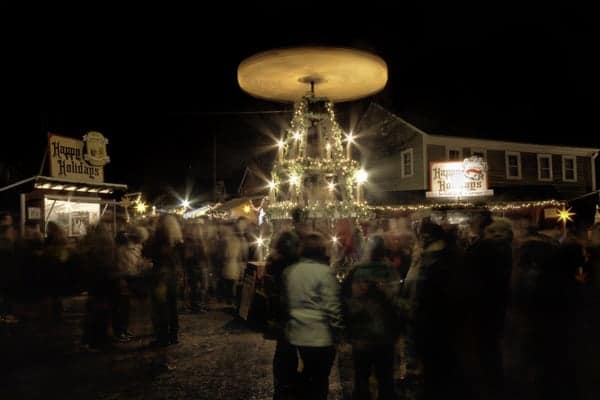 Mifflinburg is located in Union County and is one of the most charming Pennsylvania small towns to visit any time of the year.
However, Mifflinburg is probably best known for its annual and very authentic German Christkindl Market that is held every December. This is a great chance to pick up holiday gifts, delicious treats, and to simply enjoy the beauty of Christmas in PA.
Outside of December, there are other great spots to visit in town including the incredible Rusty Rail Brewing Company, Hassenplug Covered Bridge (the oldest covered bridge in the state), and the Mifflinburg Buggy Museum.
For overnight stays, the accommodations at Rusty Rain Brewing are well-rated. There are also other places to stay nearby on VRBO.
Bryn Athyn – Population: 1,368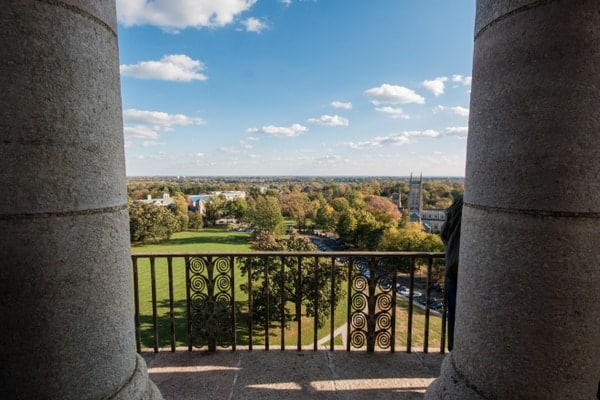 Bryn Athyn is a charming suburb of Philadelphia located just to the north of the city.
Much of Bryn Athyn is centered around Bryn Athyn College and other buildings that are part of The New Church. Bryn Athyn Cathedral is one such building and looks like a cathedral plucked from a European city. Tours of the interior are well-worth taking to learn more about this incredible structure.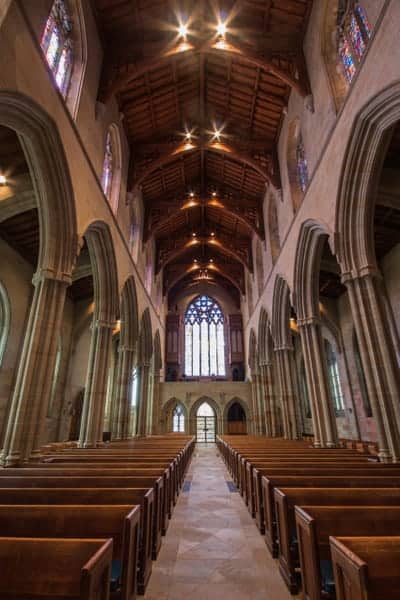 Just up the hill from the cathedral is the Glencairn Museum. This museum is located inside a castle and highlights religious art from around the world that dates back thousands of years. It's easily one of the country's best collections of religious art and paraphernalia.
Nearby, you can also go for a walk or bike ride on the Pennypack Trail or visit the Ryerss Museum.
There are many nearby places to stay that you can find on VRBO and Booking.com.
Kittanning – Population: 4,021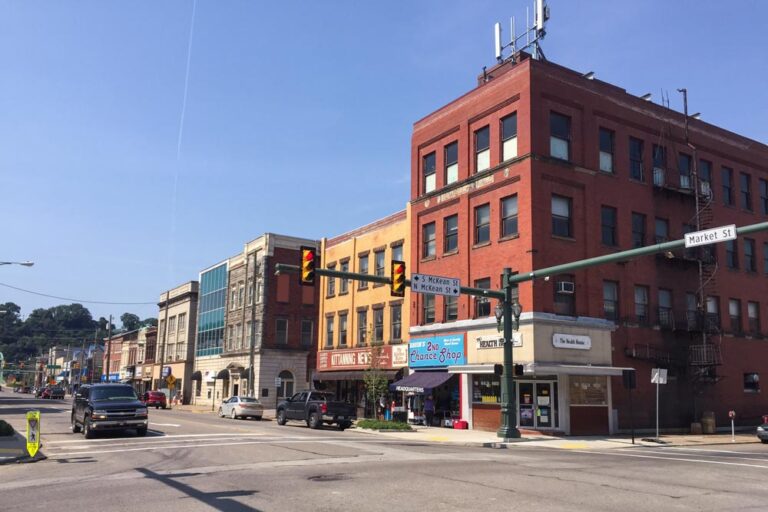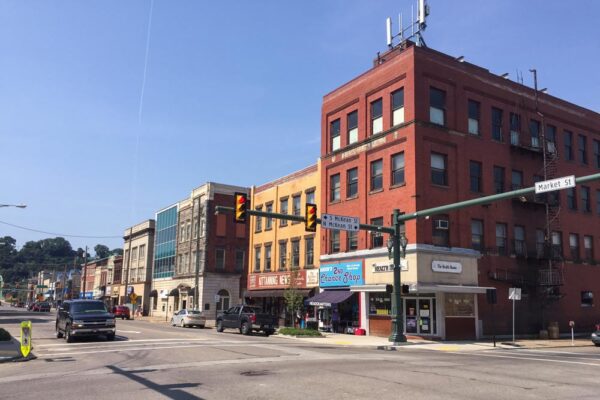 Kittanning is in Armstrong County in western Pennsylvania.
It is located along the banks of the Allegheny River, where you'll find a beautiful riverfront park. This is also a popular area for kayaking along the river.
In town, there is a historic downtown area along Market Street that features several small shops and restaurants. The view of the Armstrong County Courthouse at the end of the road is especially impressive.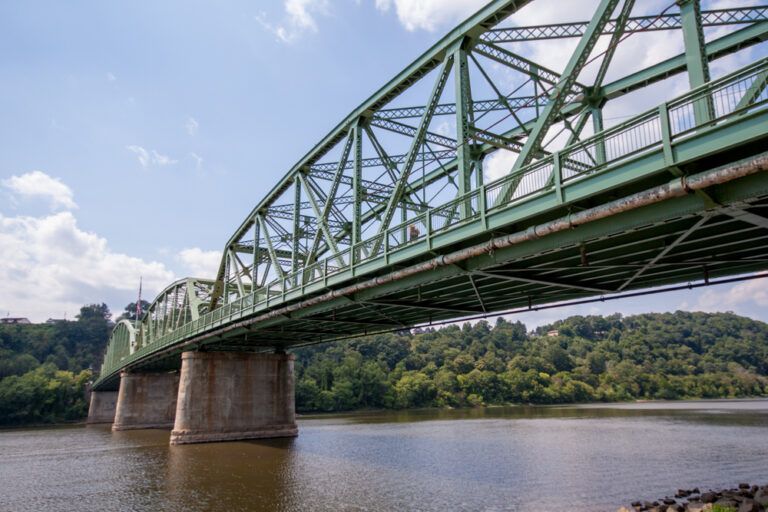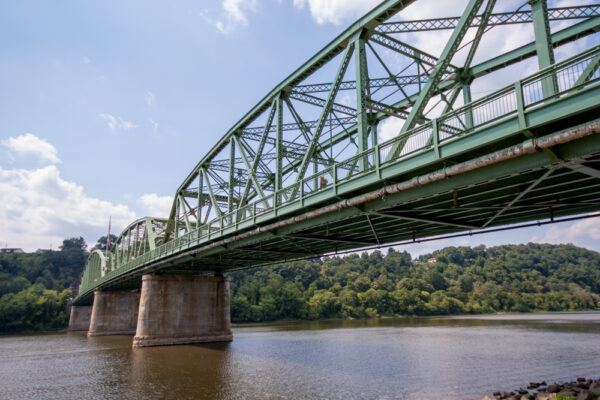 At the Armstrong County Historical Society Museum, you can learn about the history of the area. In particular, the display on journalist Nellie Bly, a native of the county, is especially interesting.
Other great spots to visit nearby include Check's Radio Museum, the Saxonburg Museum, and Yellow Dog Village.
If you are looking for somewhere to stay, there are some nice options on VRBO and Booking.com.
Under 10,000 Residents
Doylestown – Population: 8,377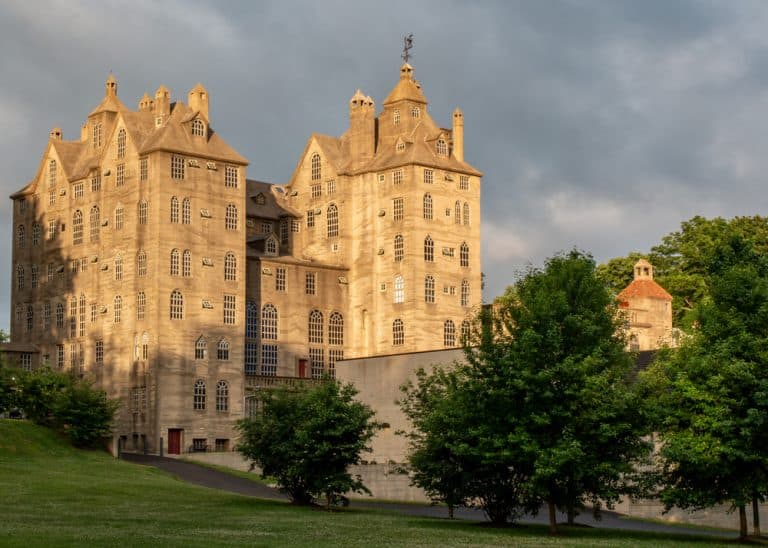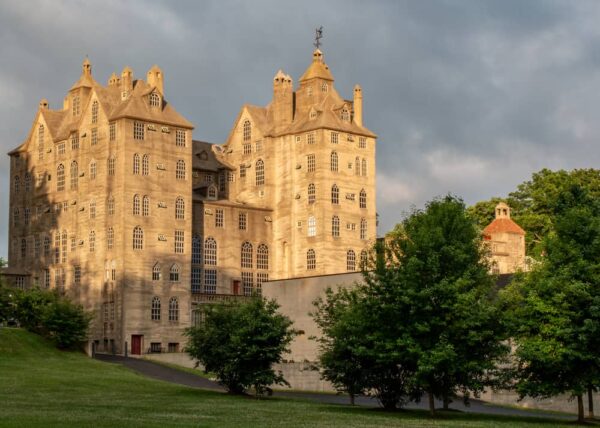 Doylestown is located in Bucks County a short distance north of Philadelphia. It is also only a few miles from New Hope, another of the great small towns in Pennsylvania that I've already mentioned.
If you love art and history, Doylestown's Mercer Mile is a great area to visit. Here, you'll find three unique buildings built by artist Henry Chapman Mercer in the early 20th century. Tour his castle-like home, Fonthill, and his Spanish monastery-inspired workshop, The Moravian Pottery and Tile Works, before heading to his castle-like museum, the Mercer Museum.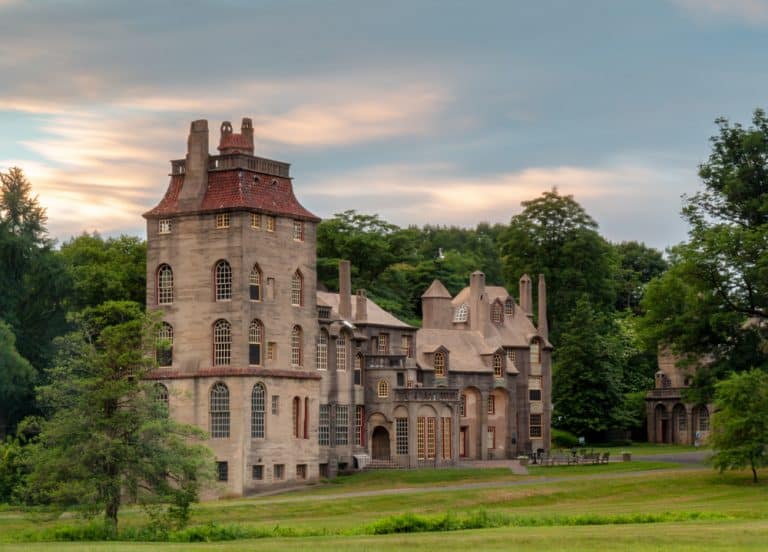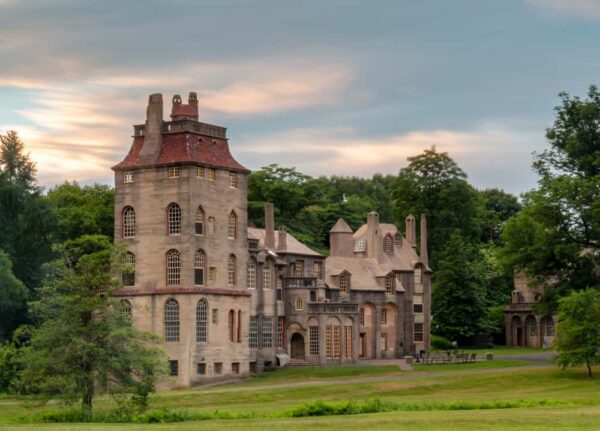 Also in town, there is fantastic shopping and dining in the downtown area, great local art at the Michener Museum, and a neat Civil War museum.
Stay the night in the Highland Farm Bed and Breakfast, once the home of playwright Oscar Hammerstein, or check out other great spots to stay on Booking.com and VRBO.
Gettysburg – Population: 7,597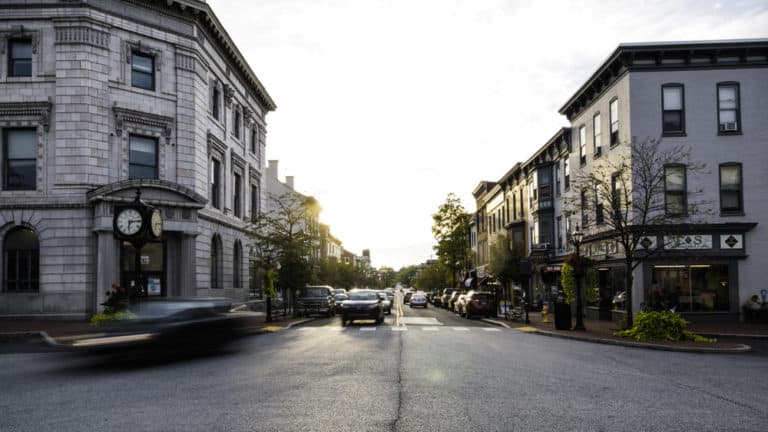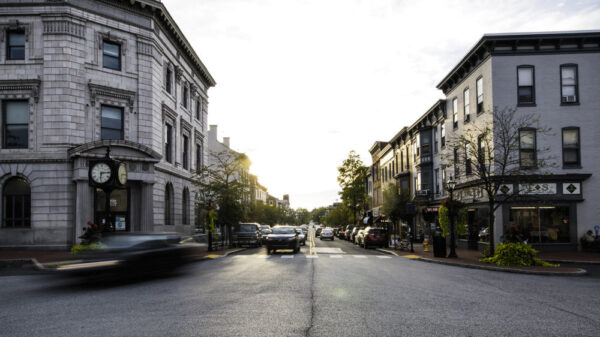 There are few small towns in Pennsylvania that are more well know than Gettysburg. Site of one of the most important battles of the Civil War, there is a lot to do in this south-central PA community.
No visit is complete without touring the Gettysburg Battlefield. There are also many great museums that highlight the events here including the Gettysburg Museum of the Civil War, the Seminary Ridge Museum, and the Gettysburg Heritage Center.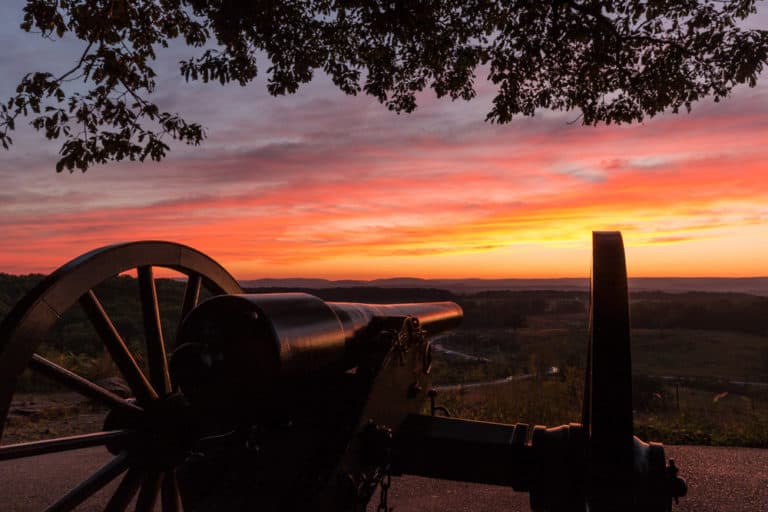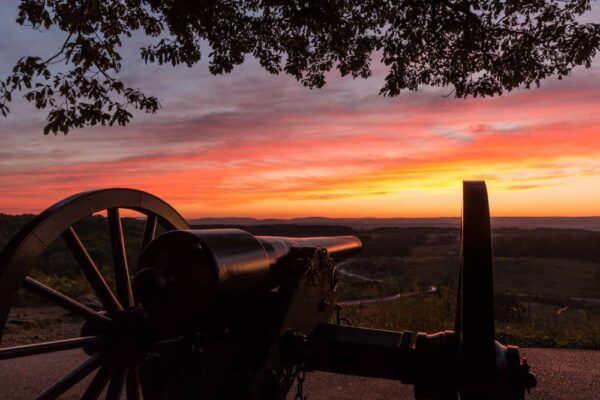 If you want to explore Gettysburg beyond the battlefield, there are several beautiful covered bridges nearby, the state's largest apple-picking region, and delicious food tours.
The Federal Pointe Inn is a historic and beautiful place to stay. There are, of course, also many great spots to spend the night on VRBO and Booking.com.
Punxsutawney – Population: 5,950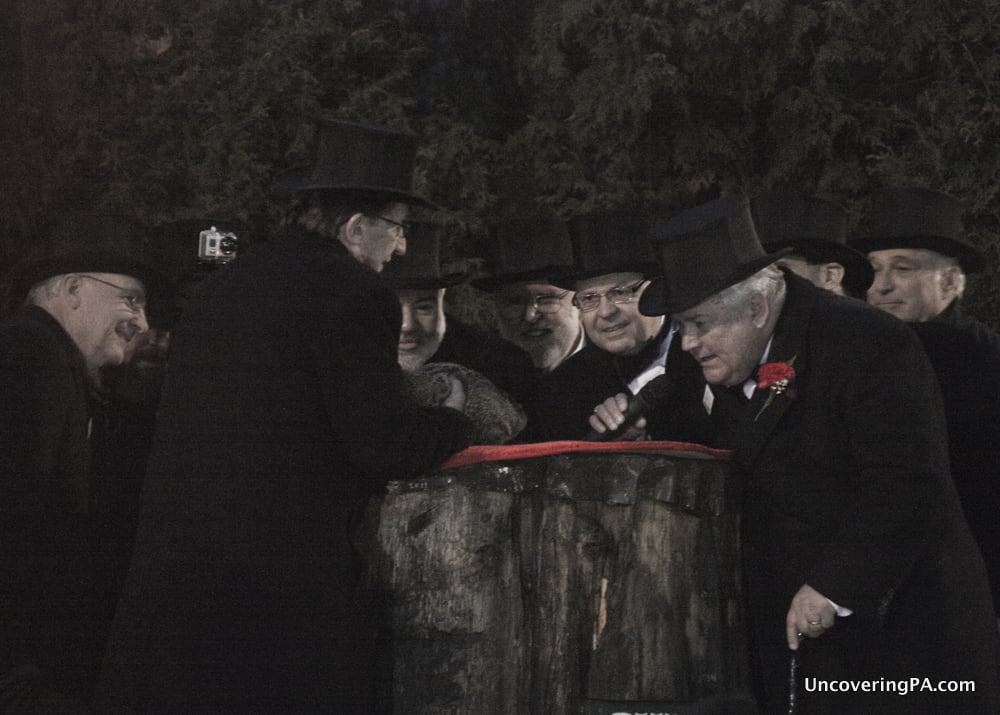 If you know one thing about Punxsutawney, Pennsylvania, it's likely their famous Groundhog Day celebration held every February. However, there are reasons to visit this neat small town during the other 364 days of the year.
Because of Groundhog Day, Punxsutawney is known as the "Weather Capital of the World" and is home to the Punxsutawney Weather Discovery Center and its Weather Hall of Fame. You can also visit the home of Punxsutawney Phil outside of the borough's library.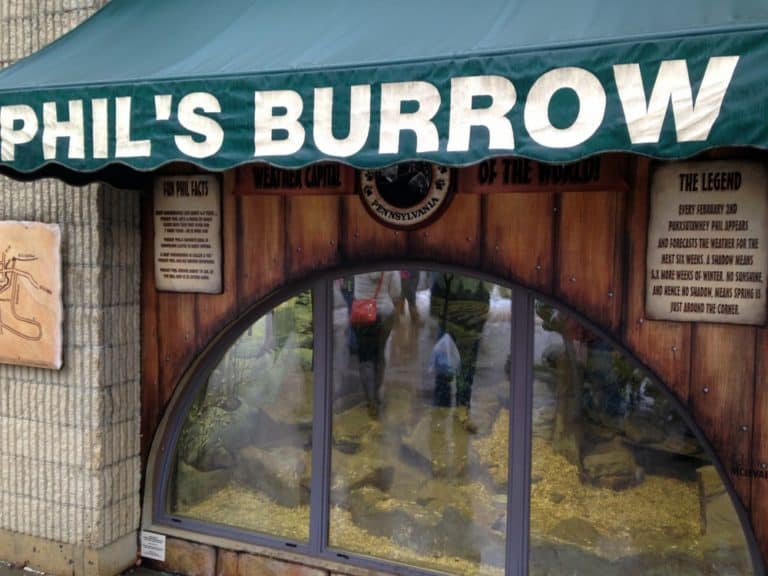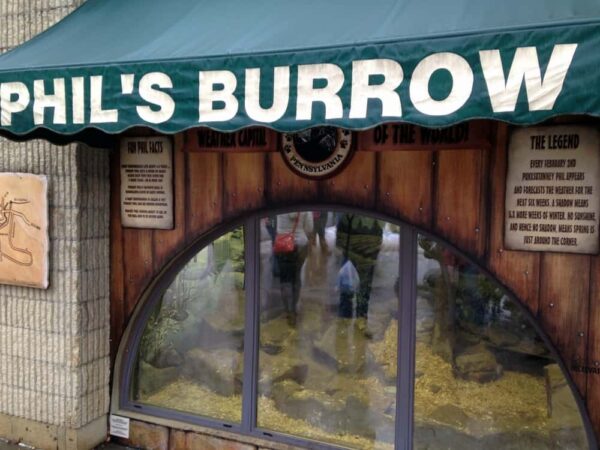 Nearby, visit Scripture Rocks Park, BWP Bats, and McGee's Mill Covered Bridge.
While it can be hard to get a place to stay around Groundhog Day, there are some great places to stay that you can easily find on VRBO and Booking.com throughout the remainder of the year.
Bellefonte – Population: 6,190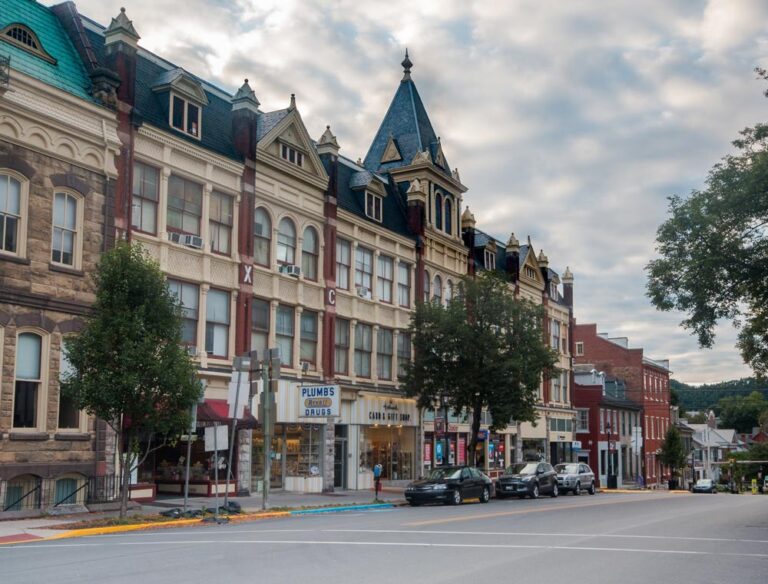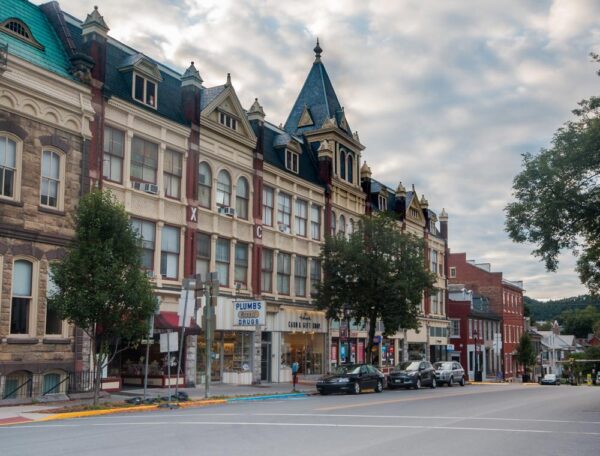 Bellefonte, Pennsylvania is located smack dab in the middle of PA, and I mean that quite literally as the geographic center of the state is just outside of town.
This charming community features a quaint downtown with many spots to eat. The beautiful Talleyrand Park along Spring Creek is a great spot to relax and enjoy this historic town. A short distance upstream, you'll find the converted Match Factory complex that features, among other spots, Big Spring Spirits and the American Philatelic Society.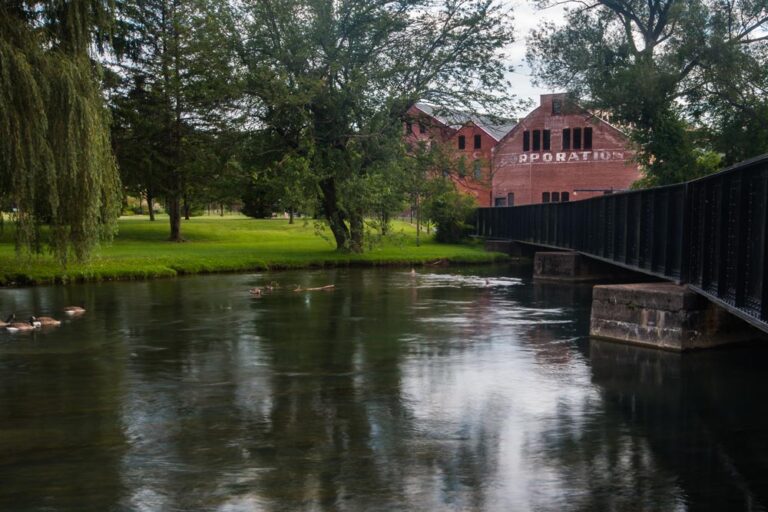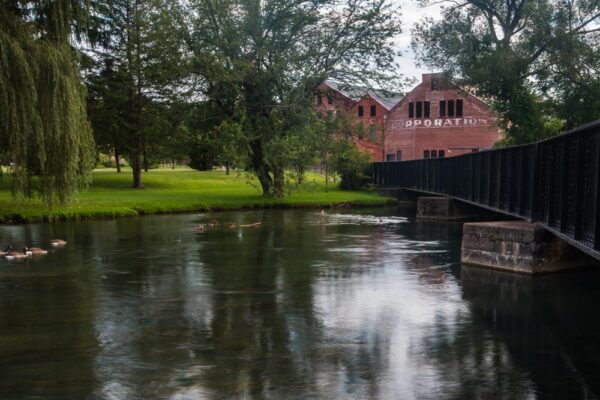 A bit outside of town, you'll find several great breweries, Curtin Village at Eagle Ironworks, and Penn's Cave.
There are many great spots to stay nearby on VRBO and Booking.com, but note that you might have trouble getting a room on weekends that Penn State Football is playing in nearby State College.
Bradford – Population: 8,778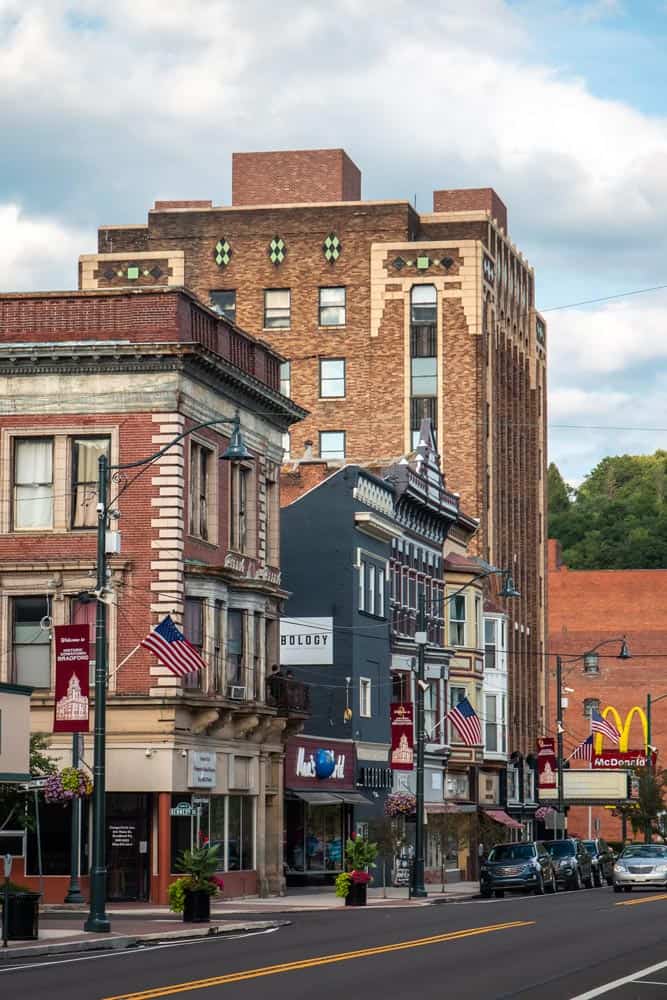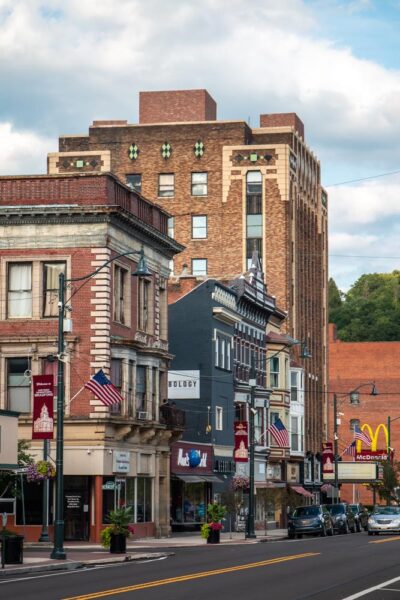 Located in northern Pennsylvania, Bradford was once one of the state's richest and most influential places when it was the center of the worldwide oil industry in the late 19th and early 20th centuries.
Today, it's a charming town that features a neat downtown area and several fun things to do including the Zippo/Case Museum and the Penn-Brad Oil Museum.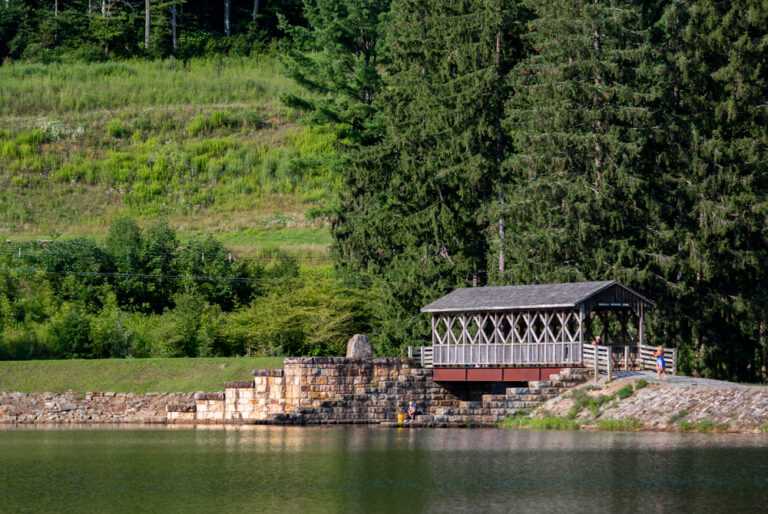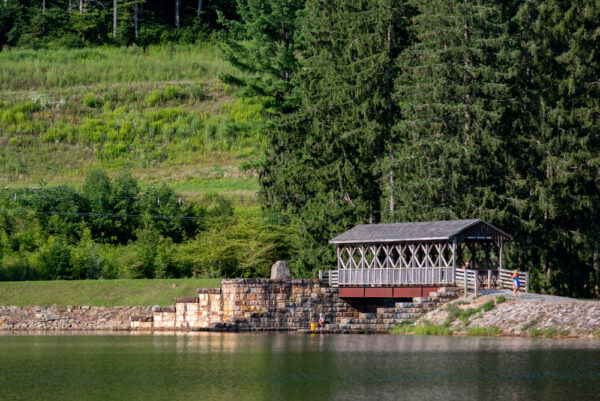 Just outside of town, there are several other great spots including Kinzua Bridge State Park, the Marilla Bridges Trail, and Rock City Park.
For those staying overnight, there are several nicely-appointed hotels in Bradford that you can book on Booking.com as well as options on VRBO.
Lititz – Population: 9,164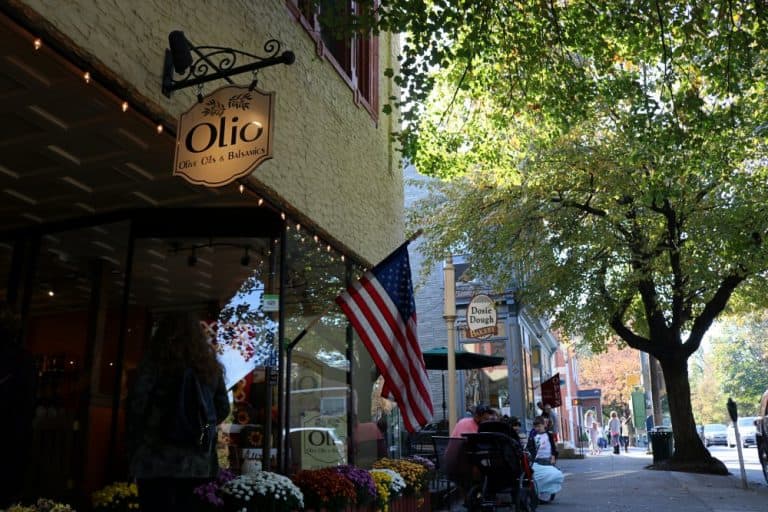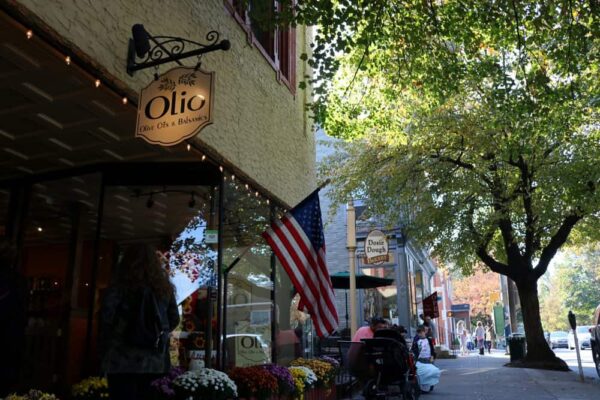 Lititz is a popular small town to visit in northern Lancaster County and is considered by some to be the best small town in Pennsylvania.
The main draw here is the downtown area, which features some great shops and dining options in the heart of town. Nearby, you can also stop to visit the Julius Sturgis Pretzel Bakery, which was the first place in the world to sell hard pretzels. Lititz Springs Park is also a popular destination for visitors and locals alike.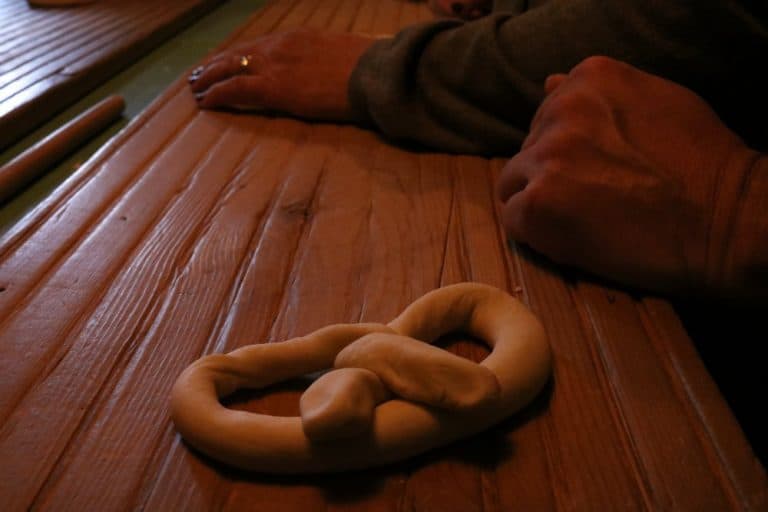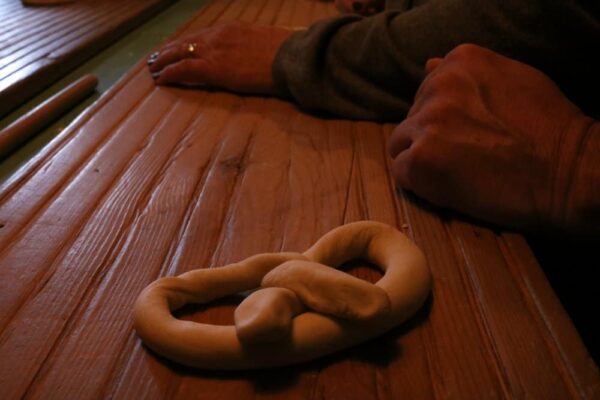 Near Lititz, you can visit the county's popular Amish Country, see some historic covered bridges, and visit the Wolf Sanctuary of Pennsylvania.
Hotel Rock Lititz sits just north of town and not only offers nice accommodations but also offers the chance to catch a glimpse of one of the many musical icons that come to the city to practice their concerts at Rock Lititz. Of course, there are also many other spots to stay on VRBO and Booking.com.
DuBois – Population: 7,794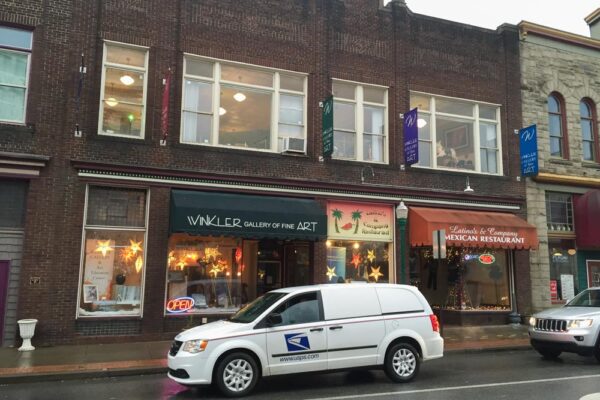 DuBois is located in Clearfield County and has a lot of neat spots to offer both in town and nearby.
One of the major draws to the city is Doolittle Station. Located just outside of the city limits, this site features a ton of different attractions including animatronic dinosaurs, a caboose motel, a brewery, fine dining, and more.
In the downtown area, DuBois has some delicious restaurants and nice shops. Personal favorite stops of mine include Winkler Gallery and Hockman Candy.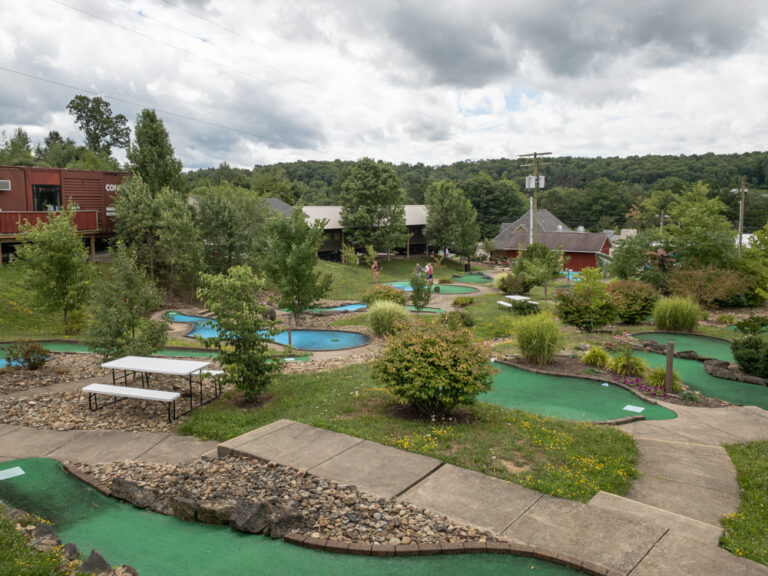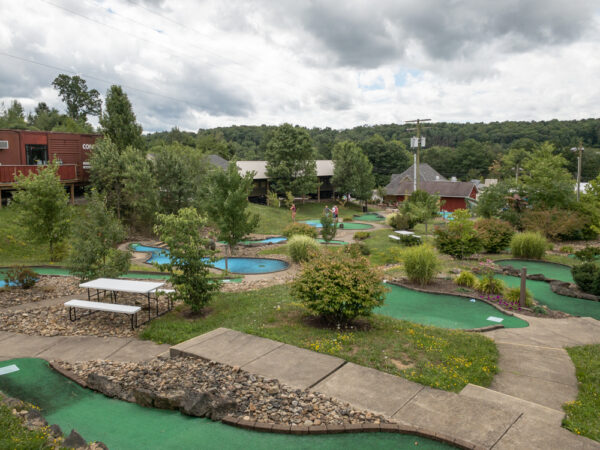 Near DuBois, great spots to visit include Bilger's Rock, Starr Hill Winery, and Parker Dam State Park.
In addition to the caboose bed and breakfast at Doolittle Station, there are great spots to stay that you can find on VRBO and Booking.com.
Titusville – Population: 5,592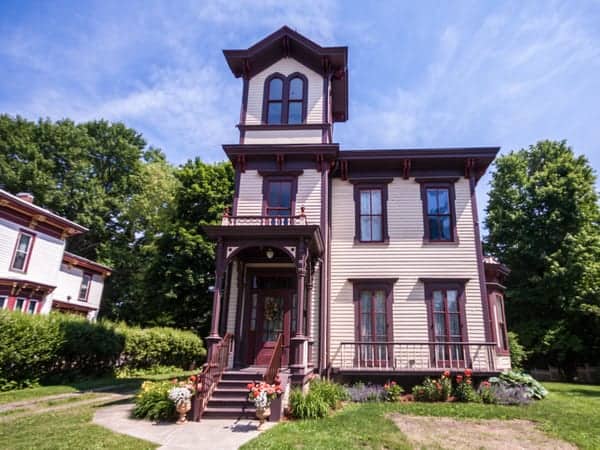 Titusville, PA might be a small town today, but in the mid-1800s, it sparked one of the largest and most impactful industries in the world: the oil industry. Today, visitors can still see evidence of the money generated by this world-changing industry in the beauty of downtown Titusville.
The Drake Well Museum sits just south of town and allows visitors to see the world's first oil well and tour a museum dedicated to the oil industry. The museum's property is directly adjacent to the fantastic Oil Creek State Park, which is a great spot to go hiking and bike riding.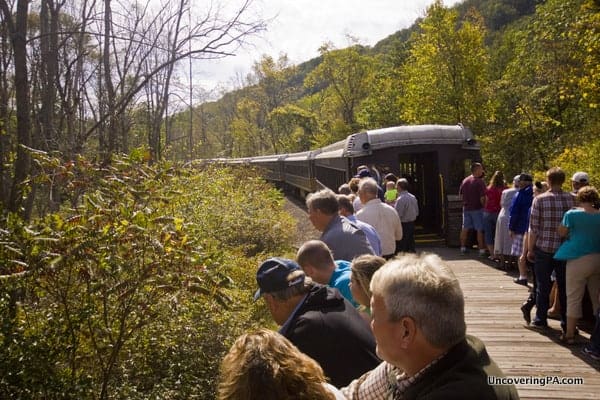 Another great activity in Titusville is riding the Oil Creek and Titusville Railroad through the forested hillsides south of town. This allows you to see both the beauty of the area and to learn more about the amazing history that happened in this corner of northwestern PA.
In addition to these activities, downtown Titusville features some great shops and restaurants, as well as some incredibly maintained historic homes from the town's heyday, making it the perfect place for a self-directed walking tour.
If you are looking to spend the night, the Caboose Motel offers fun accommodations. There are also places to stay on VRBO.
Stroudsburg – Population: 5,576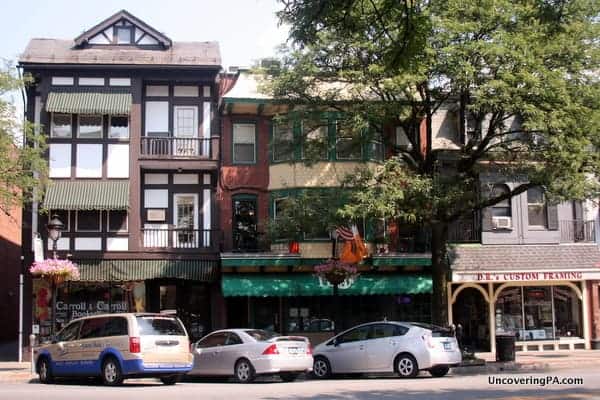 Stroudsburg is located in the Poconos Mountains on the southern end of the Delaware Water Gap National Recreation Area.
The borough features a charming downtown area that has some delicious restaurants and unique local shops. Those wanting to learn more about the area can visit the Stroud Mansion.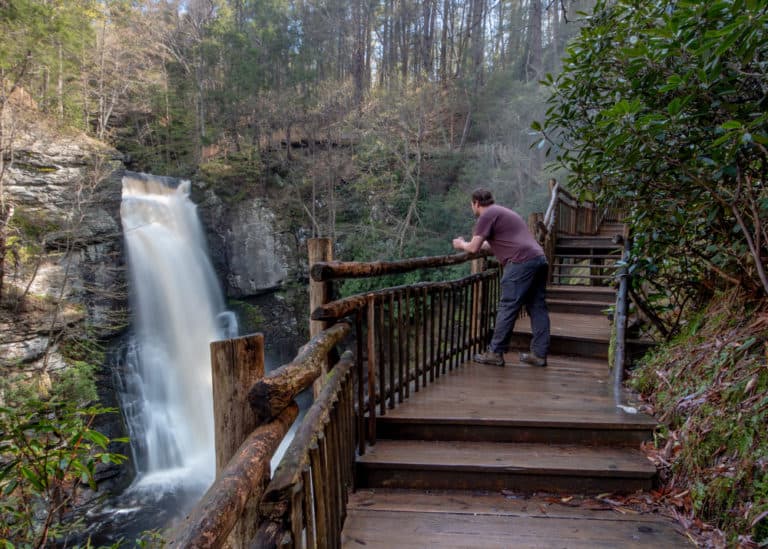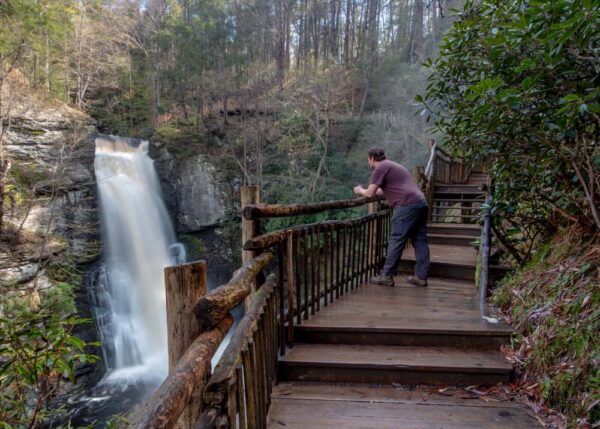 The main draw to the area, however, is the many great recreational opportunities just to the north in the Delaware Water Gap. Here, you'll find dozens of great waterfalls, including the popular Bushkill Falls and the tallest waterfall in Pennsylvania. The area is also known for its many ski resorts.
The Poconos were once a popular honeymoon destination, so there are many unique spots near Stroudsburg that can be booked on Booking.com and VRBO.
Warren – Population: 9,710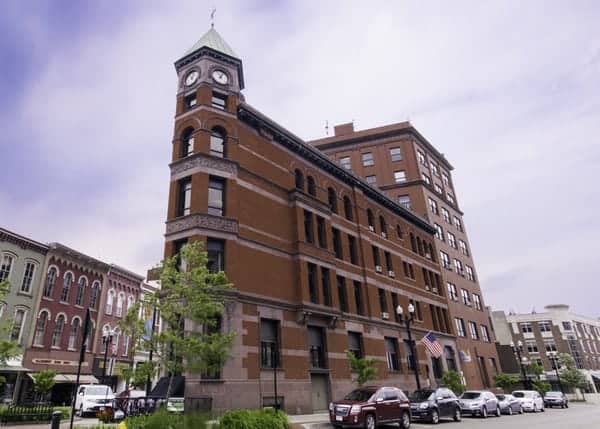 Warren is located in northwestern PA and is largely surrounded by the Allegheny National Forest, as well as Allegany State Park in New York.
This is another community that once thrived during PA's industrial heyday and has an incredible downtown area that still showcases this past. In Warren's downtown, you'll find some great shops and restaurants to enjoy during your visit.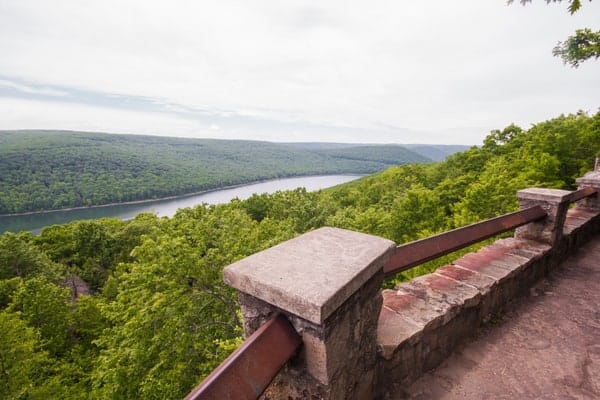 Outside of the city, the Allegheny Reservoir and Allegheny National Forest are incredibly popular attractions. Great spots to check out include the museum at the Kinzua Dam, Bent Run Falls, and Rimrock Overlook. There is also great mountain biking at Jake's Rocks.
Near the city, there are several great VRBOs and hotels on Booking.com to pick from.
Do you have a favorite small town in Pennsylvania that is or isn't on this list? Let us know in the comments below.
Looking for more places to explore in Pennsylvania? Check out our PA Bucket List, the 7 Natural Wonders of Pennsylvania, and our favorite PA state parks for history lovers.