Disclosure: This article may contain affiliate links. We will make a small commission from these links if you order something at no additional cost to you.
Trains and history are two of my favorite things. So, when I can visit a model railroad that has tried to recreate a real track during a historic period, I always love to visit. One such spot is the Western Pennsylvania Model Railroad Museum.
The Western Pennsylvania Model Railroad Museum (also known as the WPMRM) is located in Gibsonia in Allegheny County, Pennsylvania.
The museum's history dates all the way back to November 1938 when the Pittsburgh HO Railroad Club was founded. In the beginning, they were located within the Pennsylvania Railroad building in downtown Pittsburgh on the spot where the David L. Lawrence Convention Center now stands.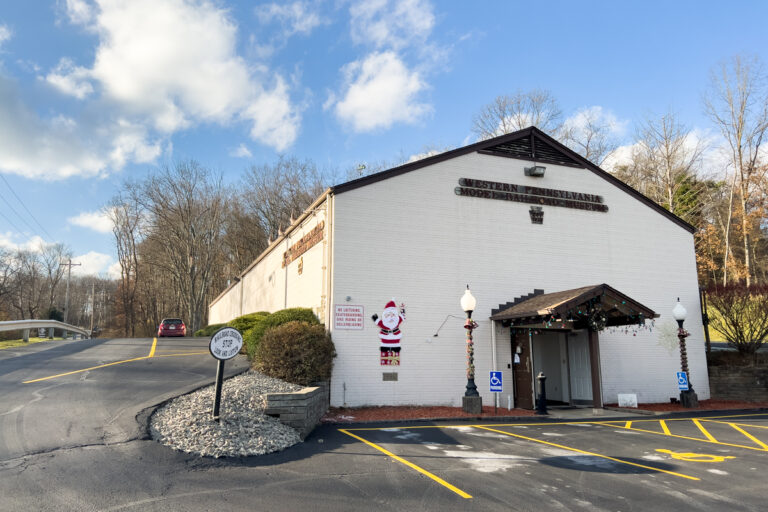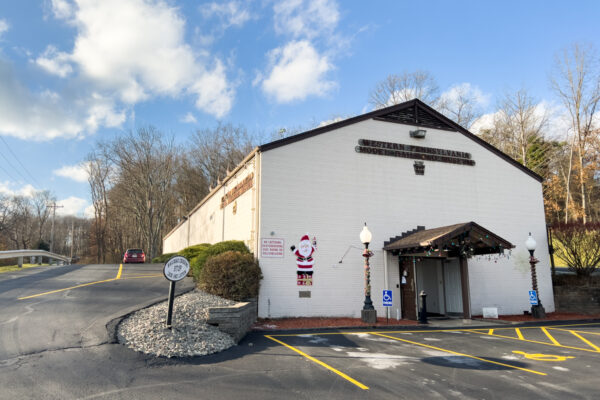 In addition to being one of the oldest model railroad clubs in the country, they also have the distinction of having the first model railroad display to be featured on television.
Over the years, the organization was forced to move several times before finally building its own building in 1988. Since then, the organization, which is now known as the Western Pennsylvania Model Railroad Museum, has been holding annual open houses during the holiday season.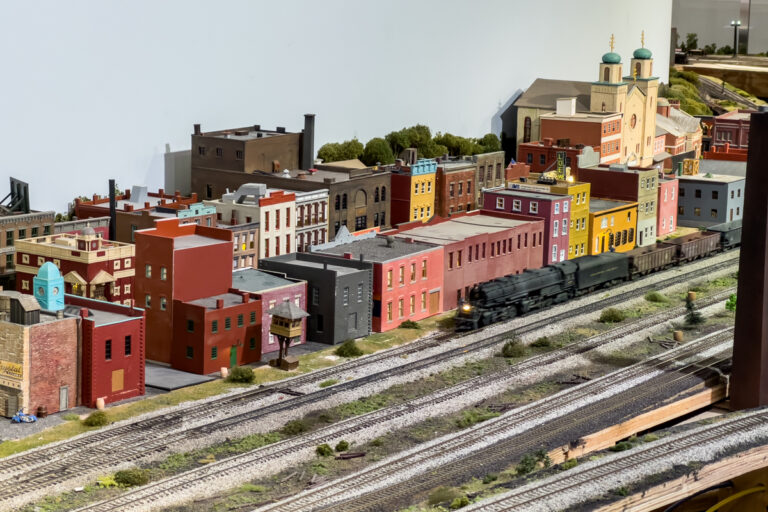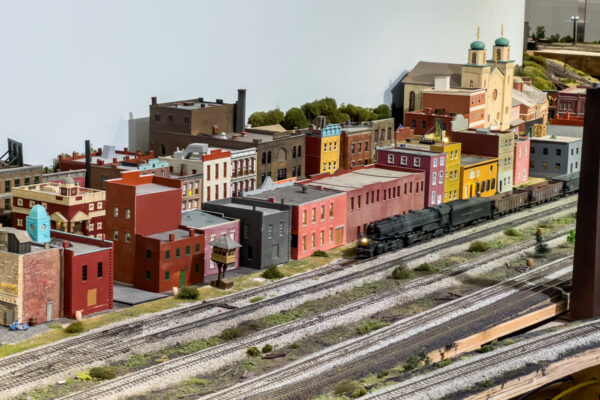 Each year, the WPMRM opens its doors for open houses on select dates between mid-November and mid-January. This gives the public a chance to come in and check out their really amazing display.
There are two main displays at the model railroad museum, along with a kid's play area, gift shop, display cases, and more.
The upstairs display is the main area and showcases what the museum calls the Mon-Valley Railroad. This was not actually a real railroad but follows the real tracks from Pittsburgh to Cumberland, Maryland that used to be used by the Western Maryland Railroad and the Pittsburgh and Lake Erie Railroad.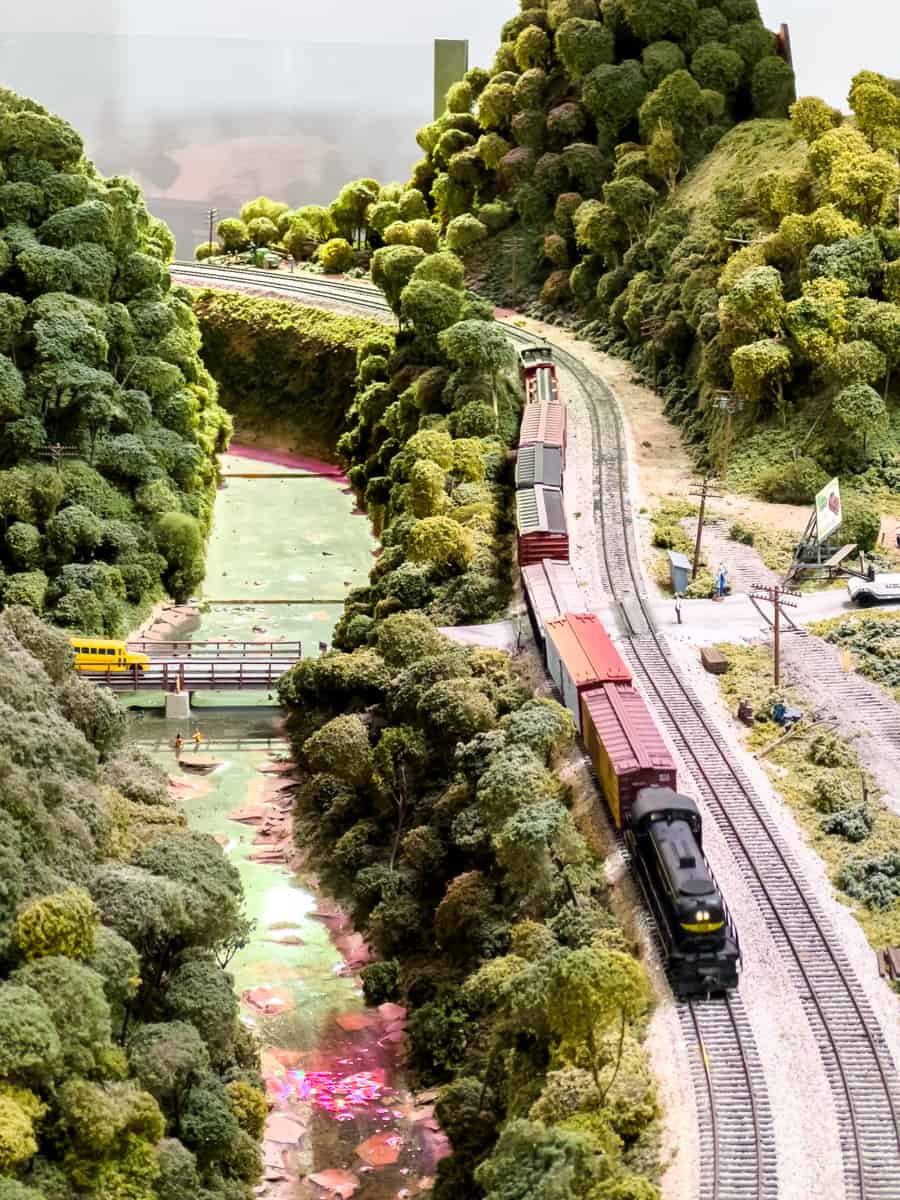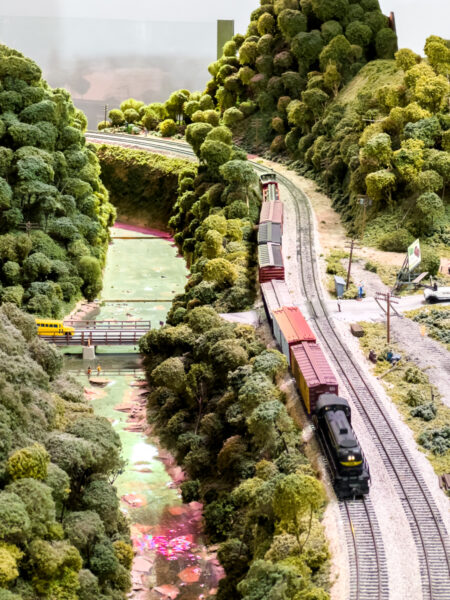 Today, this section of track is known as the Great Allegheny Passage, a fabulous 150-mile rail trail that runs between the two cities.
Having biked the Great Allegheny Passage a few years ago, it was especially neat to see many of the iconic pieces of the trail as they would have looked in the 1950s.
Honestly, I was incredibly impressed with the level of detail here, and I was able to pick out towns and features along the trail even without some of the signage around that tells you what you are looking at. If you've ridden any portion of the trail or spent time along it, you'll surely recognize spots like Ohiopyle Falls, Fallingwater, and the Monongahela Incline in Pittsburgh.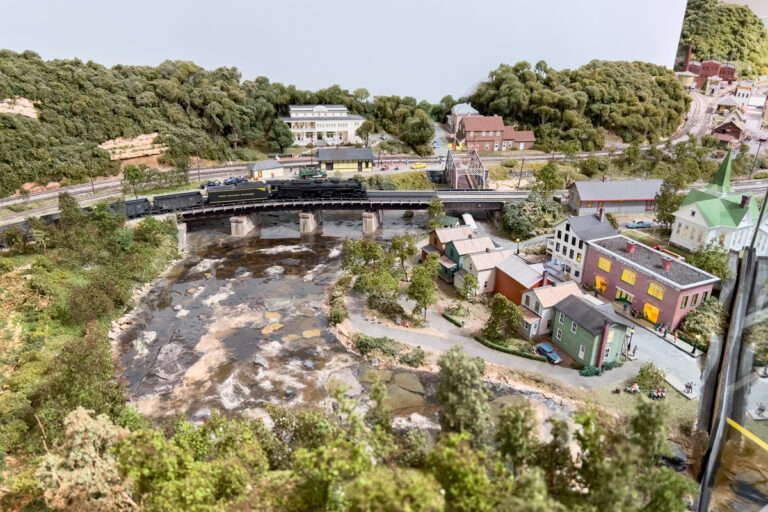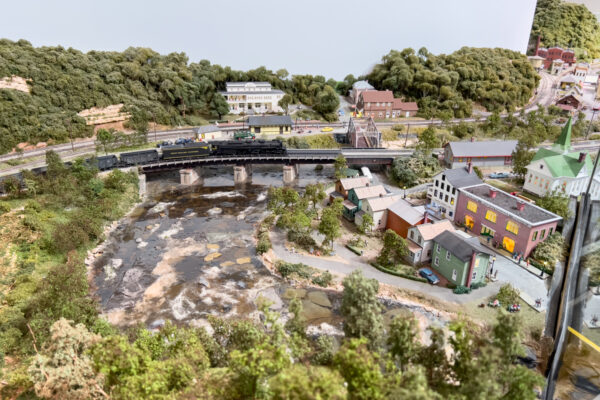 The display area is HO scale (1/87 to real scale) and is 100 feet long. However, since the display area is double-sided, it's actually about 250 feet of display area for visitors to view (counting the 40-foot width). That means that there is a ton to see here, and I'm sure you could spend hours looking at the details and still miss stuff.
The display itself is about four feet off of the ground, which might make it a bit difficult for some kids (or even shorter adults) to see. There are step stools placed periodically along the viewing area, but there are also big areas without them. Something to keep in mind if visiting with shorter guests. Those in wheelchairs may also struggle to see the display area.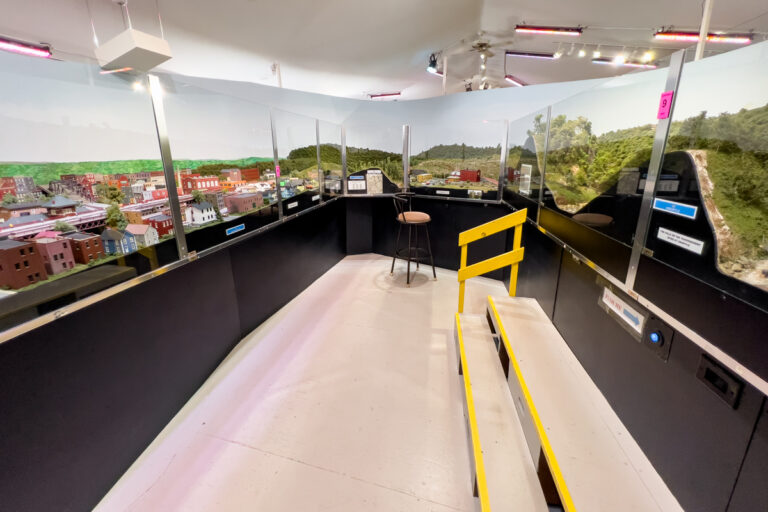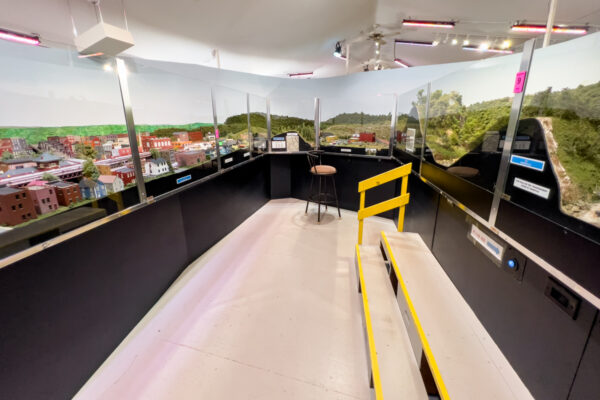 The downstairs area, however, is perfect for kids as there are several train tables for them to play with and create their own layouts.
There is also a second model railroad down here which seems to be a bit more lighthearted as it's not trying to recreate a specific area. That means there are more fun elements to find in this display. The larger O gauge used here makes it feel a bit more whimsical, and the track being lower to the ground makes it easier for younger kids to enjoy.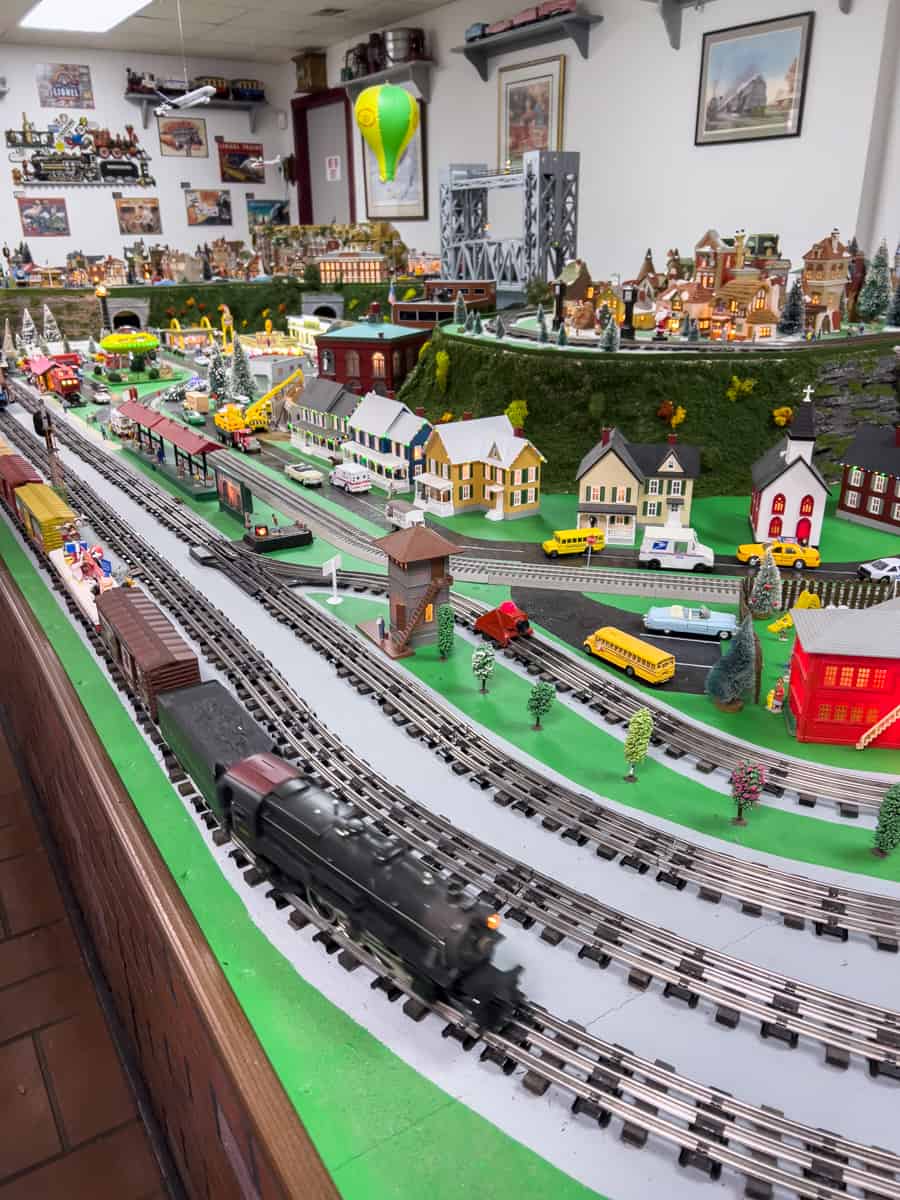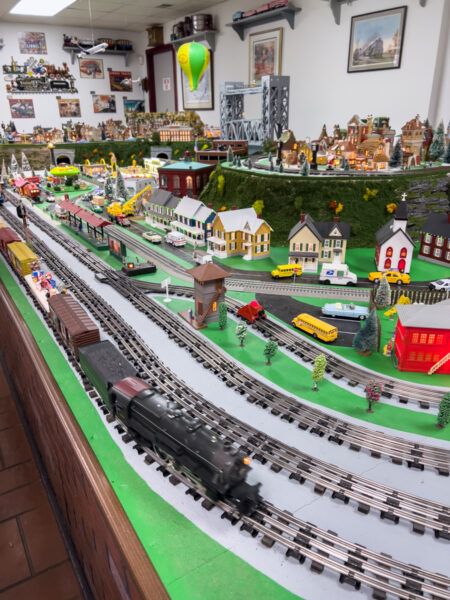 Of course, this is also an incredibly well-done display, so adults will find a lot to enjoy here as well.
The downstairs area also features some display cases filled with model railroad pieces that aren't running, a nice gift shop, and even a snack bar (which incredibly reasonable prices).
It's worth noting that the name "Holiday Train Display" is related to the time of year that the open house happens. Don't go expecting Christmas decorations at the display like you'd find at the Choo Choo Barn in Lancaster County. If you are looking for Christmas lights in Pittsburgh, there are a lot of other great spots to visit.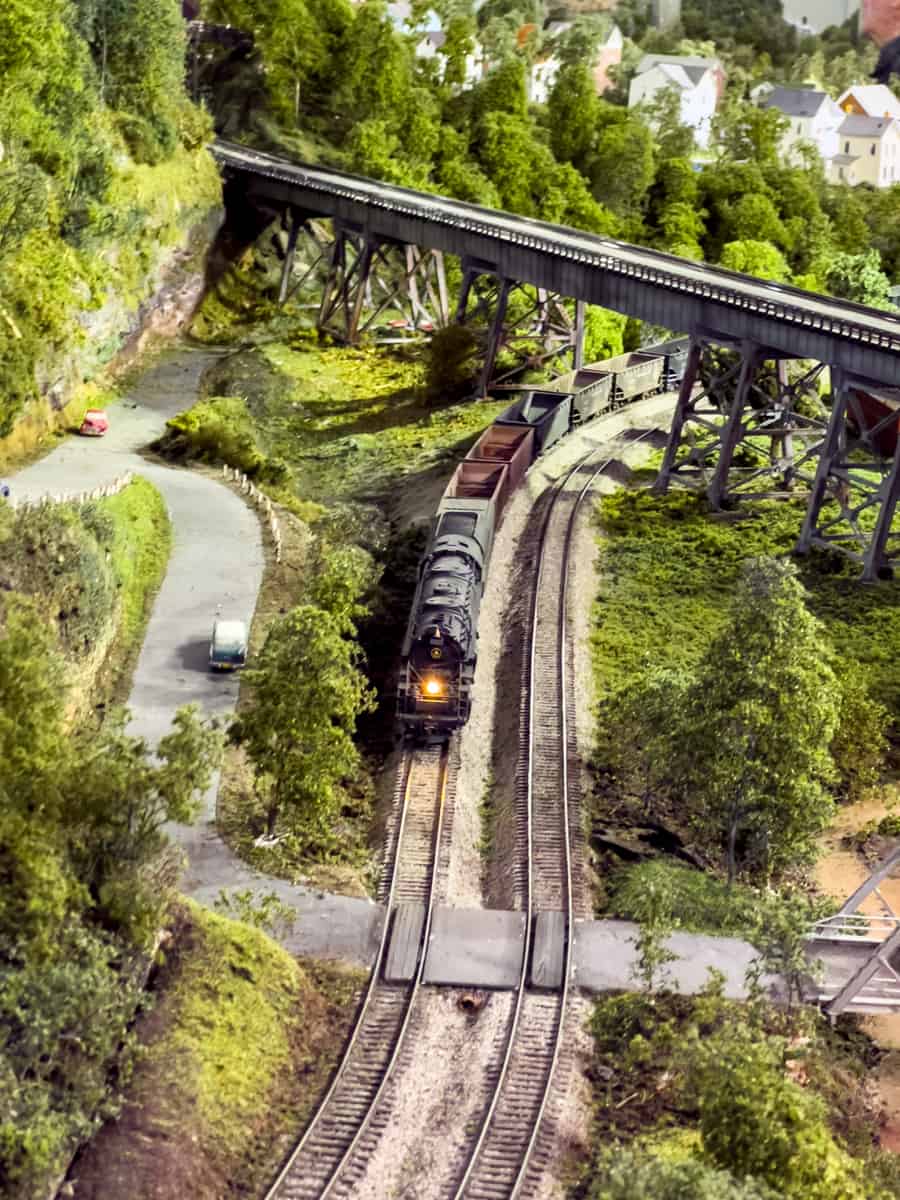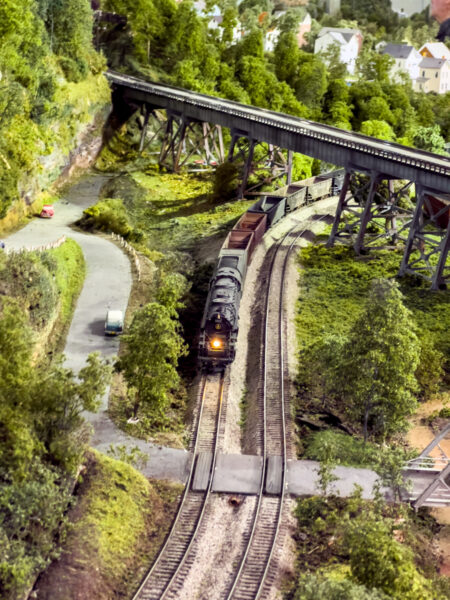 Overall, my family and I really enjoyed visiting the Western Pennsylvania Model Railroad Museum for their holiday open house. While the display is a bit more geared toward adults because of the realistic nature of the main display, there are still some interactive elements and hidden surprises that kids are sure to enjoy.
So, if you are looking for something fun to do during the holiday season in the Pittsburgh area, this is definitely a fantastic choice.
Looking for even more places to visit nearby? Check out Gravity Hill in North Park, Fall Run Falls, and the Pittsburgh Zoo.
---
Western Pennsylvania Model Railroad Museum
Hours: Open Houses from mid-November – mid-January
See website for dates and times.

Cost: Adults: $10, Children: $5

Website: WPMRM.org

Address: 5507 Lakeside Dr
Gibsonia, PA 15044
See map below for other area attractions.
---