Disclosure: This article may contain affiliate links. We will make a small commission from these links if you order something at no additional cost to you.
There's nothing better than exploring the world. In fact, I've personally visited more than 30 countries on three different continents. However, sometimes it's not always practical to hop on a plane and explore a faraway land.
Fortunately, you can explore the world without actually leaving Pennsylvania.
Whether you want to see castles, explore religious relics, or have tea in a Japanese garden, you can experience the entire world without having to cross the state's borders.
Here are a few of my personal spots to check out when I want to explore the world but can't leave Pennsylvania.
The Mercer Mile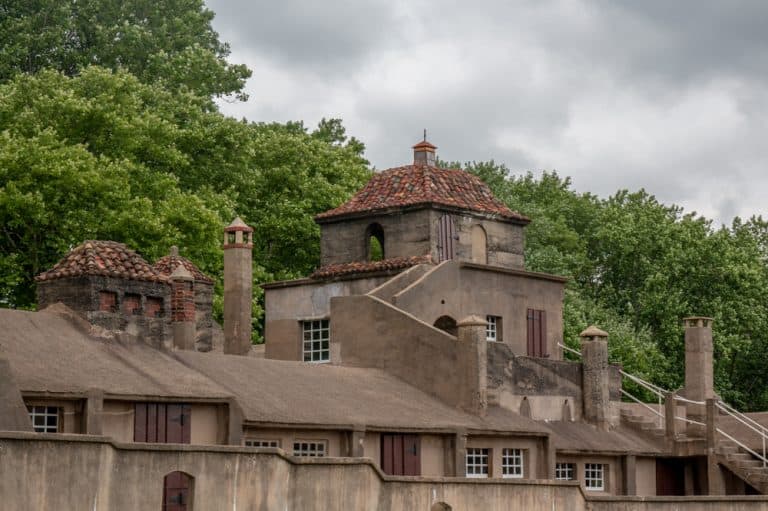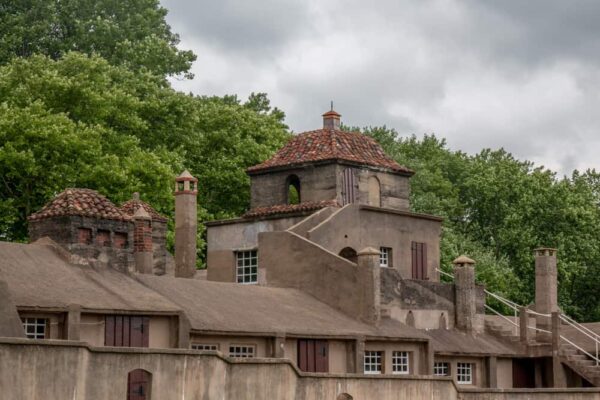 The Mercer Mile in Doylestown is comprised of three European-inspired buildings that were constructed by artist Henry Chapman Mercer in the early 20th century.
Fonthill (pictured at the top of this article) was Mercer's home and was completed in 1910. Mercer called the home a "Castle for the New World" and designed it based on the many castles he saw during his travels in Europe.
Likewise, the Mercer Museum on the other side of town is a six-story castle that resembles many of the majestic castles found across the ocean. Inside, the museum is just as impressive and looks like something straight out of a Harry Potter film.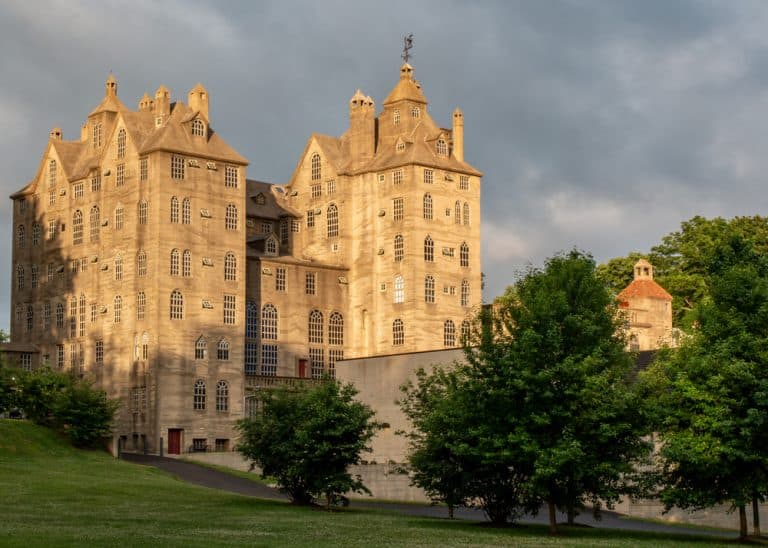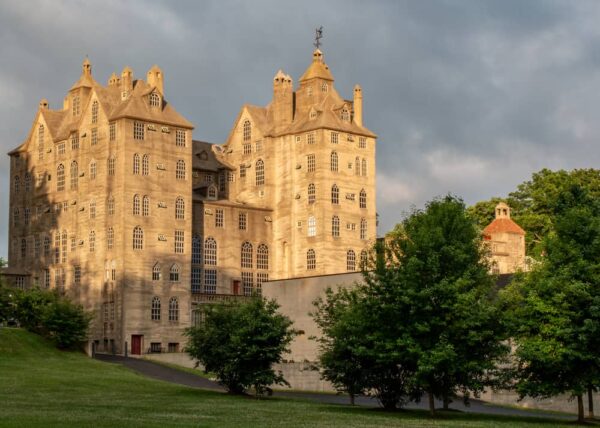 It currently houses an impressive collection of 19th and early 20th-century hand tools.
Sitting adjacent to Fonthill, Mercer's third building is the Moravian Pottery and Tile Works, which was built to resemble a Spanish monastery. This is where Mercer constructed his famous Moravian tiles.
The workshop still produces tiles toady in much the same way that Mercer did 100 years ago.
Cathedral of Learning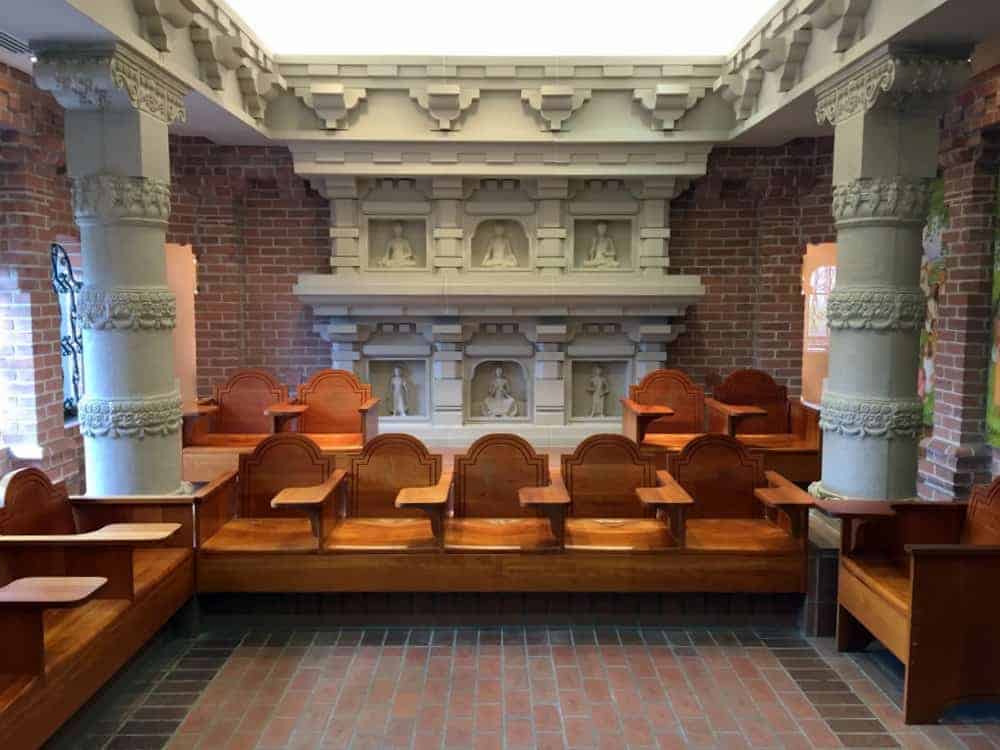 The Cathedral of Learning is part of the University of Pittsburgh's campus and is one of the world's tallest educational buildings.
On the building's first and third floors, there is a collection of more than 30 Nationality Rooms. These rooms date from the 1930s to the present day and are designed by the many various cultures that have impacted western Pennsylvania.
Each room feels like stepping into a small slice of the country represented. In fact, checking out these rooms lets you experience the culture of several different continents without actually leaving the building.
Columcille Megalith Park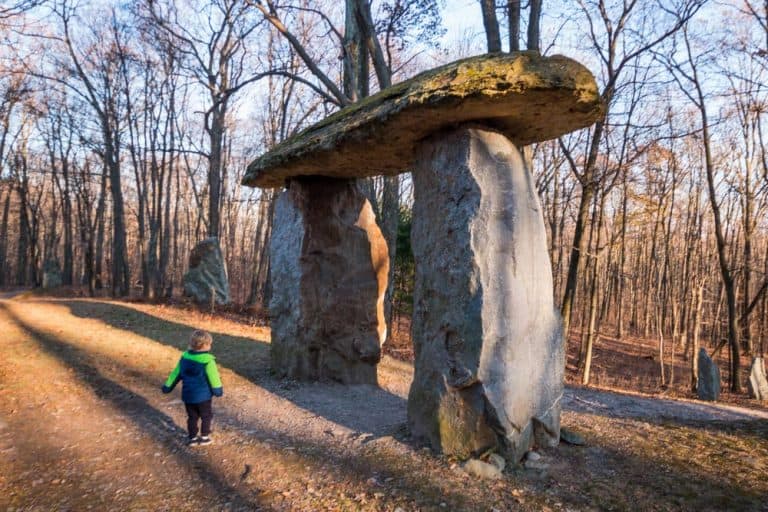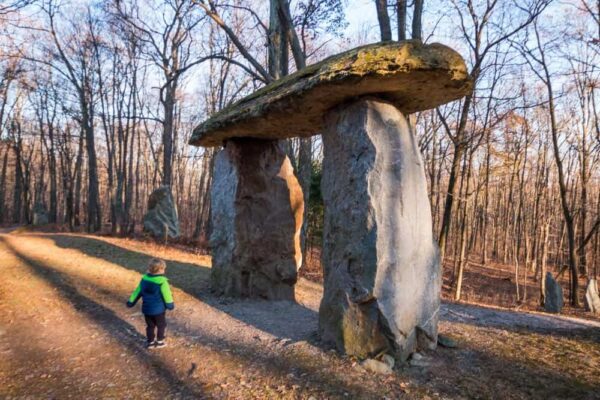 Stonehenge is one of the most well-known spots in all of the United Kingdom, but you don't have to fly across the Atlantic Ocean to experience a Celtic-inspired site.
Columcille Megalith Park is located in the northern reaches of the Lehigh Valley. It was built after the creator viewed the stacked stones on the Isle of Iona in Scotland. After a dream, he returned home and built the park.
Today, more than 100 stacked stones are strewn throughout the park including one that is 20 feet tall and weighs over 45 tons!
Philadelphia's Chinatown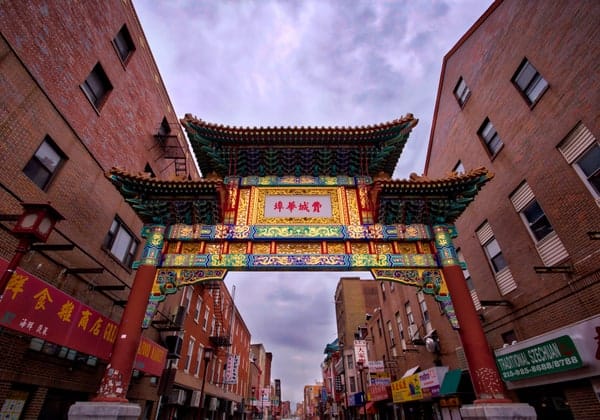 If you want to visit Asia but can't hop on a plane, take a visit to Chinatown in Philadelphia.
The area near Center City that would become Chinatown was first settled by Chinese immigrants in the 1870s. However, it really began to take off in the 1960s. Today, the area doesn't just feature Chinese-owned businesses but also is home to restaurants and businesses from many other countries in East Asia.
Walking through the Chinatown Friendship Gate really does feel like you are stepping foot into East Asia. Many of the signs are in Chinese in this part of town and the restaurants, stores, and other businesses are all centered around catering to Asian residents of the region.
Columbus Chapel and Boal Mansion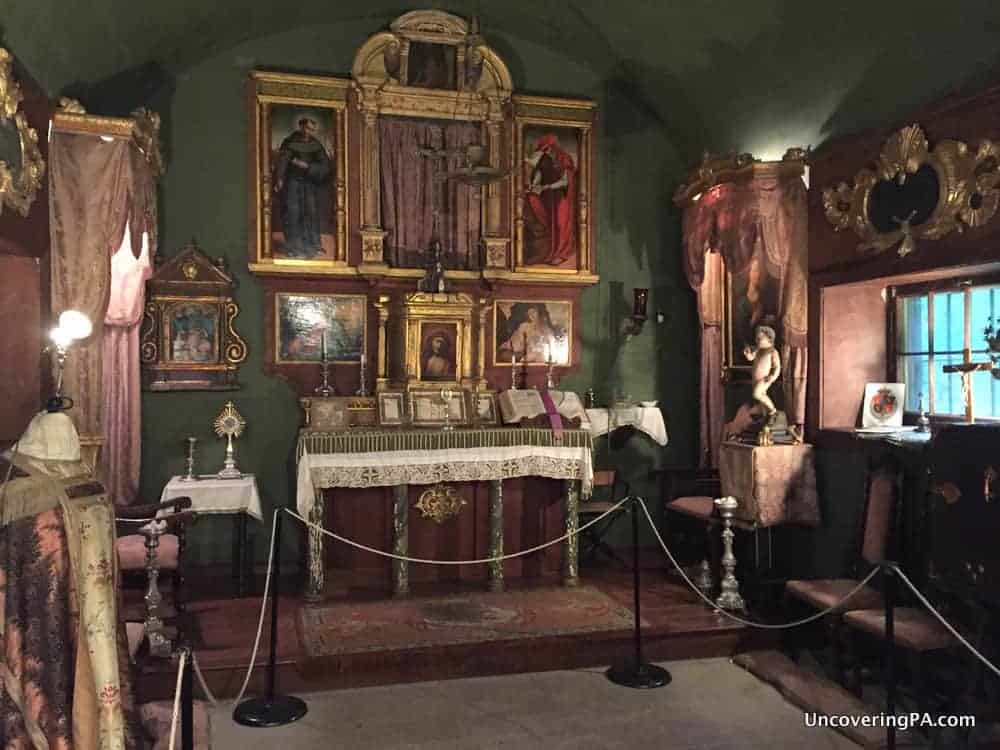 Located near State College, Columbus Chapel and Boal Mansion is one of the most fascinating spots I've ever visited in PA. While the mansion is an amazing building filled with unbelievable history, it's the backyard chapel that warrants inclusion on this list.
Believe it or not, Columbus Chapel is exactly what it sounds like it is: the chapel from the Christopher Columbus family castle in Spain.
This chapel was moved here in 1909 and contains Columbus family records dating back 500 years, 15th-century paintings, and even Columbus' sea chest. It is truly an amazing spot and something you would think you'd have to travel to Spain to see.
Monk's Cafe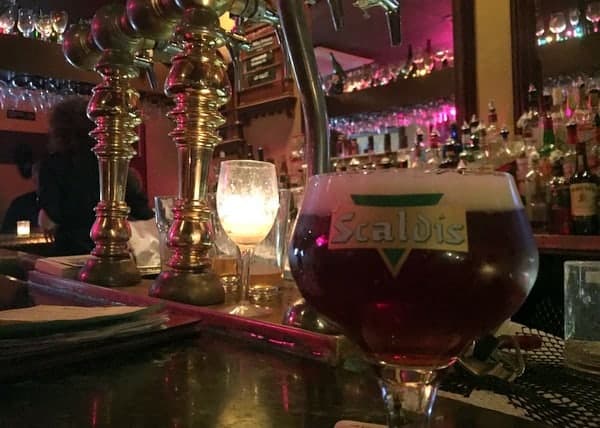 Monk's Cafe in Philly is often rated as one of the best bars in all of the United States. That's because it is home to one of the greatest collections of Belgium and European beers in the world.
This bar features more than two dozen beers on draft and over 200 bottles, most of which are rare beers from Belgium and other European countries. There are beers at Monk's that you won't find anywhere else in the United States.
If you love European beer, you definitely don't want to miss this amazing place.
Maridon Museum
The Maridon Museum in Butler, PA is home to one of the most impressive collections of Asian art in the United States.
This museum began as a private collection and still primarily contains works collected by the museum's founder, Mary Hulton Philips. The museum's collection focuses on Chinese and Japanese jade and ivory carvings from 1890-1950 but also contains pieces from other Asian countries and in other mediums.
If you love Asian art or are looking to expand your artistic interests, this is a museum you won't want to miss.
Bryn Athyn Cathedral and the Glencairn Museum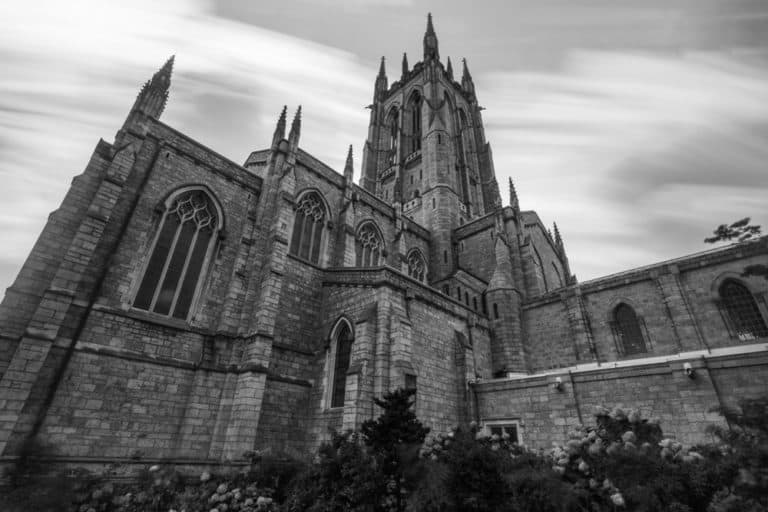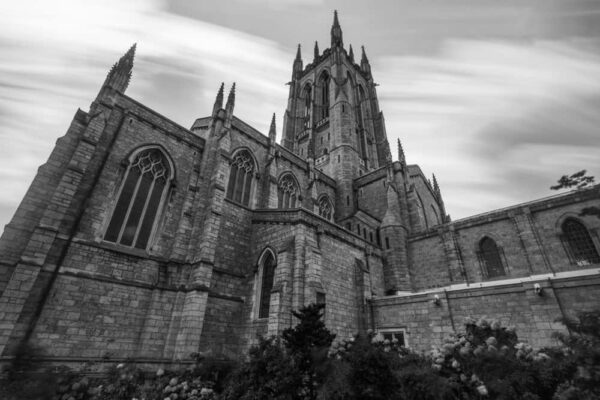 Bryn Athyn Cathedral and the Glencairn Museum are located north of Philadelphia in the community of Bryn Athyn and are both fascinating spots to visit if you want to travel the world without leaving PA.
Construction on Bryn Athyn Cathedral was started in 1913 by John Pitcairn, founder of Pittsburgh Plate Glass Company, and work wasn't completed until 1940. Today, the church is the episcopal seat of the General Church of the New Jerusalem.
This cathedral looks like it was plucked right out of Europe and stuff in the Philadelphia suburbs and is truly a remarkable spot to explore. Tours of the interior are offered regularly.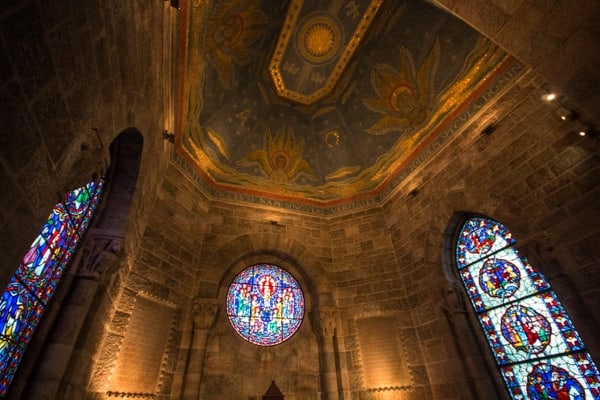 Just up the hill is the Glencairn Museum. This was originally the private home of Raymond Pitcairn and was built to resemble an incredible European castle. Today, it is filled with amazing religious artifacts from around the world and from throughout history.
Visiting this museum offers visitors the chance to learn about many world religions in one spot.
Old Forge Pizza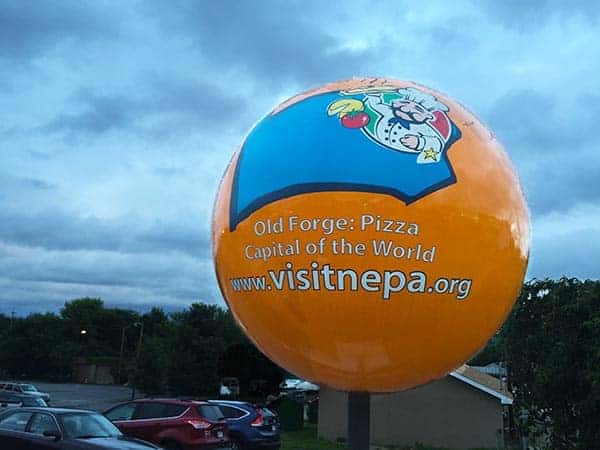 When you think "Pizza Capital of the World," it's likely somewhere in Italy springs to mind. However, there is one community near Scranton that claims this very title.
Old Forge, Pennsylvania is home to a unique style of pizza, and it is served at more than a dozen pizza restaurants in this small town.
You'd be hard-pressed to find this style of pizza outside of the area, and it doesn't resemble the type of pizza you'd expect to find in Italy. Nevertheless, if you are a pizza lover, you don't have to fly all the way to Europe to visit the "Pizza Capital of the World."
Barnes Museum and Rodin Museum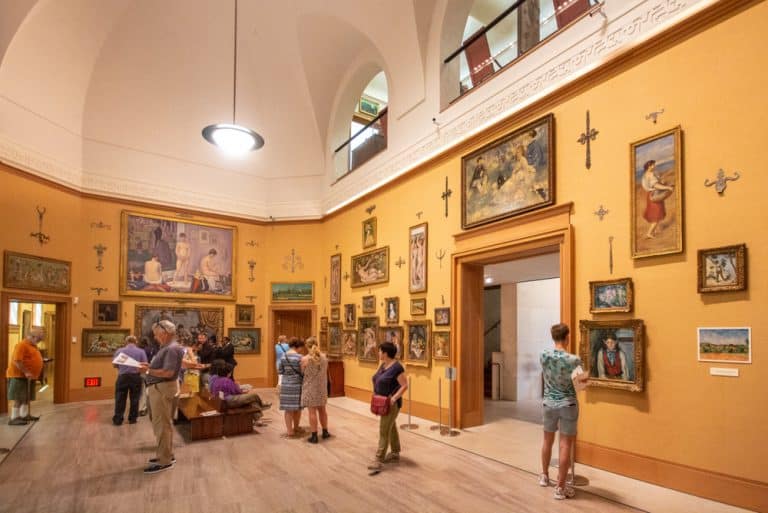 There are many incredible museums in Philadelphia, but few have a collection that can rival the Barnes Museum and the Rodin Museum.
The Barnes Museum was originally the private collection of Albert C. Barnes and is valued at over $25 billion dollars. The museum showcases 181 paintings by Pierre-Auguste Renoir, the largest single collection of his work in the world. It also features 69 paintings by Paul Cézanne, 59 by Henry Matisse, and 46 by Pablo Picasso, as well as paintings by other well-known artists.
This is said to be one of the largest collections of impressionist paintings in the world and rivals the collections at any of Europe's finest art museums.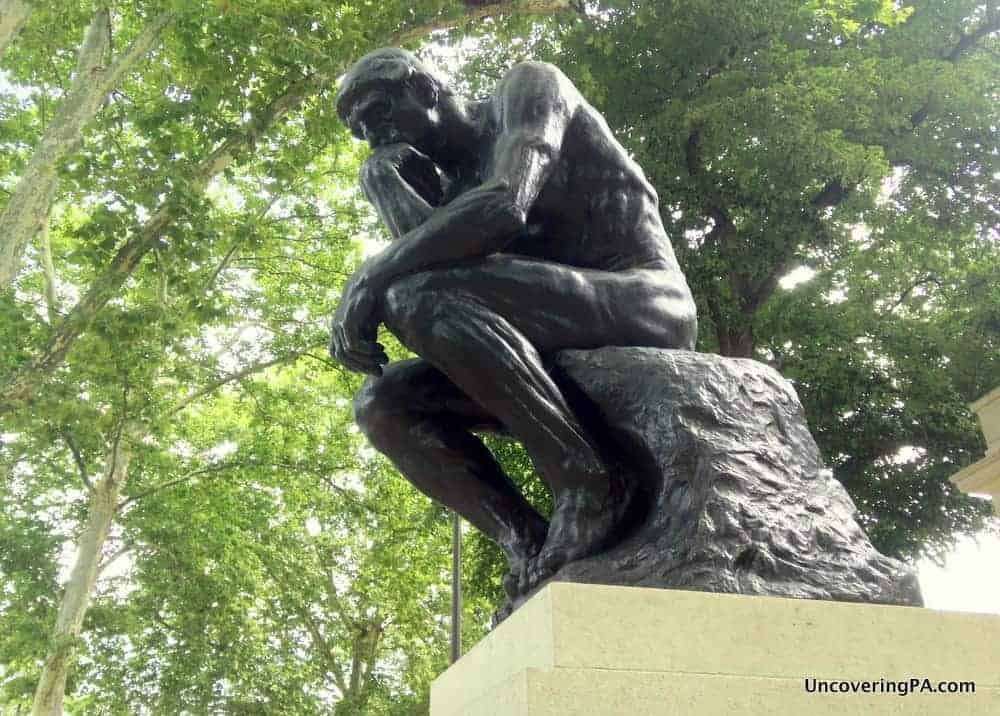 Similarly, Philly's Rodin Museum also features an amazing collection. In fact, this is the largest collection of sculptures by artist Auguste Rodin outside of Paris, France.
In the museum's 140-piece collection there are many famous works of art, including one of the only authorized replicas of Rodin's most famous work, "The Thinker".
Sango Kura Sake Brewery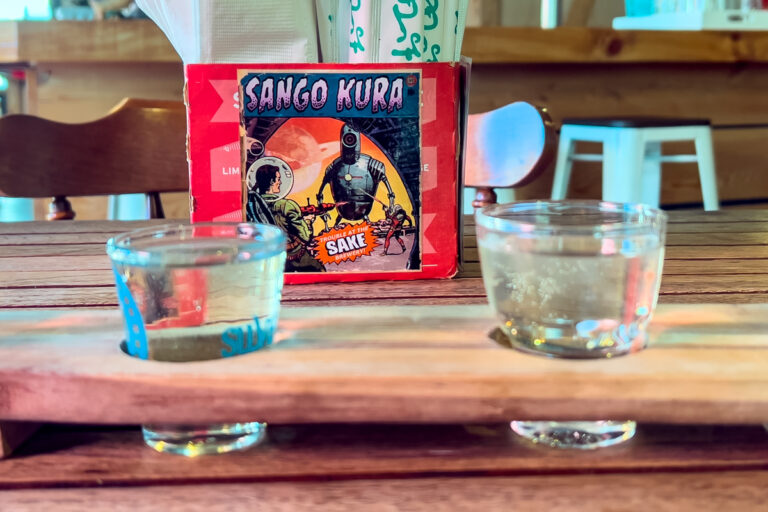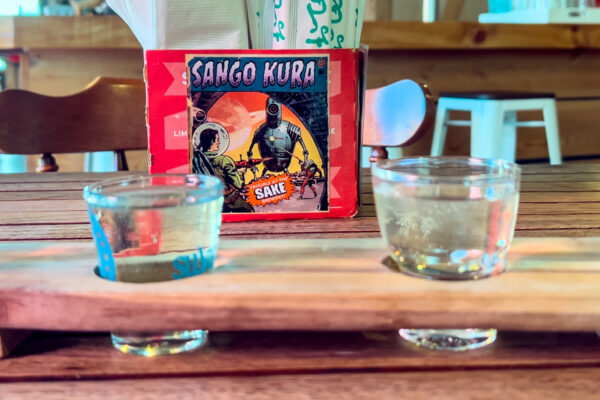 Located in a small town in the southern Poconos you'll find Pennsylvania's first and only sake producer, Sango Kura Sake Brewery.
This spot offers a taste of Japanese food and culture in rural PA and produces sake that is both delicious and very authentic. They also offer some fantastic Japanese food, including some of the best ramen that I've had outside of Asia.
While I highly recommend a visit to Japan, this is a great way to get a small taste of the country.
Saint Anthony's Chapel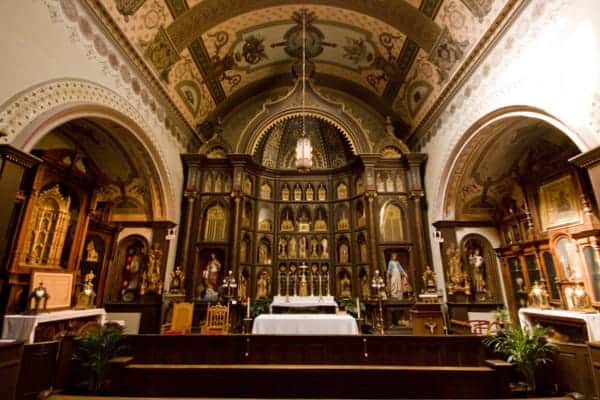 Saint Anthony's Chapel in Pittsburgh is a rather unassuming church from the exterior. However, what's inside is truly amazing. That's because this chapel is home to the largest collection of Catholic relics outside of the Vatican.
Today, the church is home to more than 5,000 relics, including many related directly to Jesus, Mary, or the disciples. Both self-guided and docent-led tours are available for those that want to see this remarkable collection.
Whether you are Catholic or simply love learning about religious history, this is a spot you definitely don't want to miss.
Shofuso Japanese House and Garden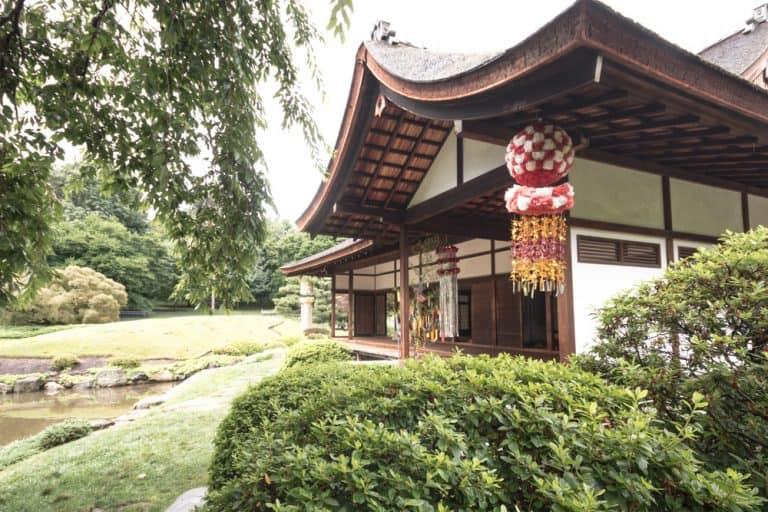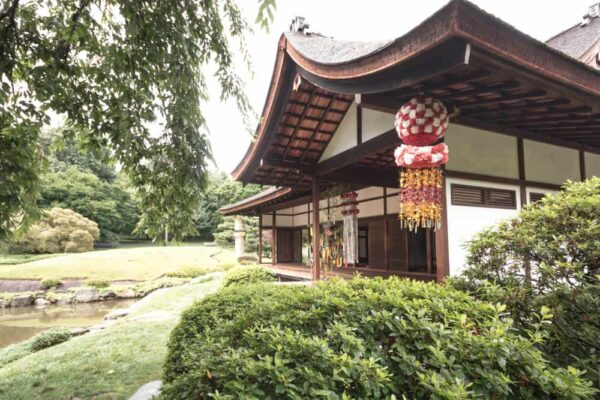 There's nothing quite as relaxing as strolling through a perfectly manicured Japanese garden or enjoying the beauty of a historic Japanese house. However, if you can't fly to Japan to visit one, you are in luck.
Shofuso Japanese House and Garden is located in Philadelphia's Fairmount Park and has been welcoming guests for many decades. The home was built in the 20th century, but by Japanese artisans using centuries-old techniques.
It is located in the middle of an immaculate Japanese Garden that is a wonder to experience.
In addition to enjoying this beautiful spot, they also offer Japanese cultural experiences throughout the year.
Hofbrauhaus in Pittsburgh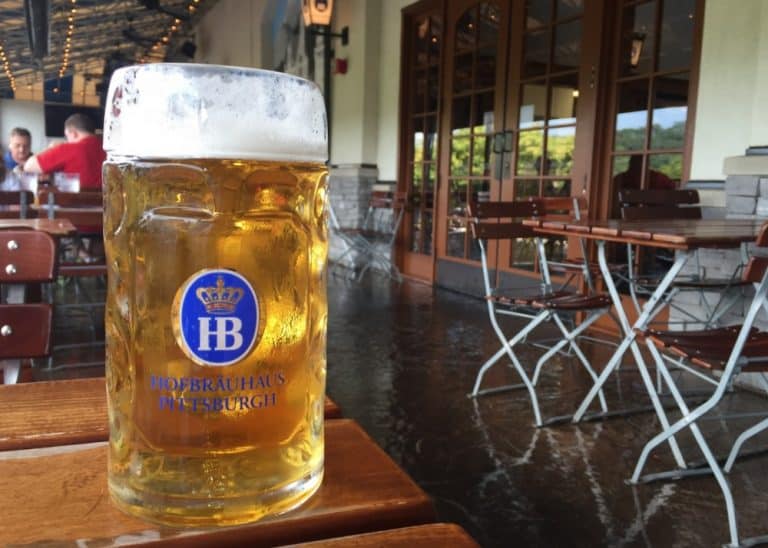 There might be no more famous beer hall in Munich, Germany than the Hofbrauhaus. However, did you know that there is an official Hofbrauhaus in Pittsburgh?
At this Pittsburgh brewery along the Monongahela River, you can sample authentic German food and drinks, all while being serenaded by traditional Bavarian music. While at the restaurant, you can sample some of Hofbrau's famous beers from Germany or try unique twists brewed on-site in Pittsburgh.
Pennsylvania's Zoos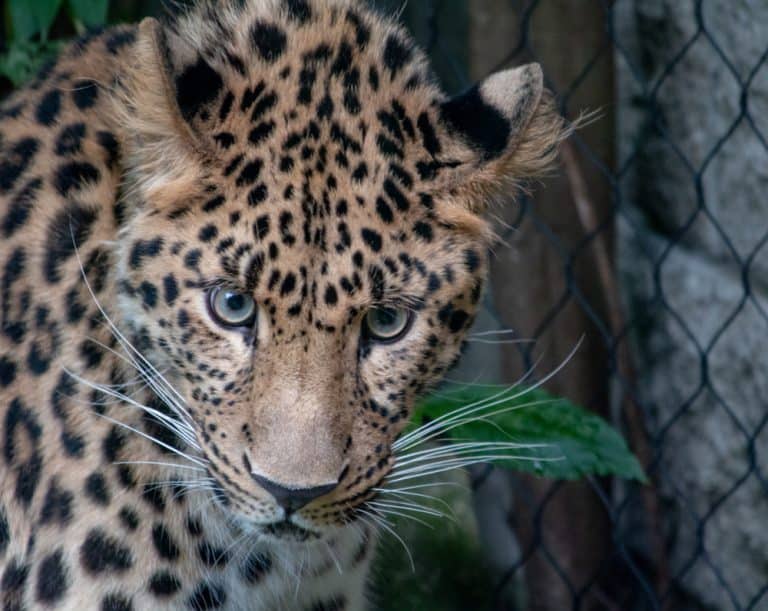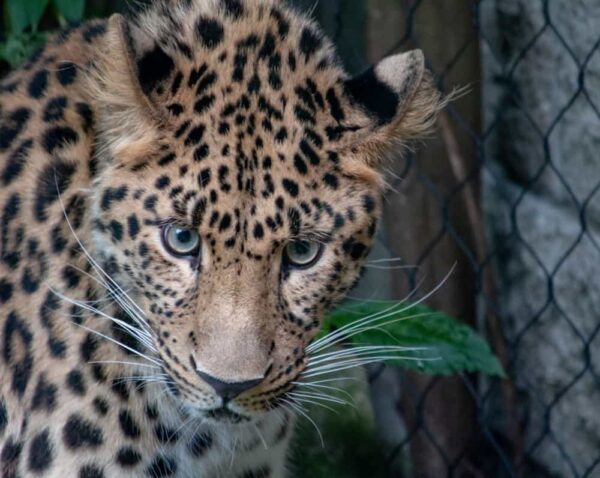 If wildlife from around the world is more your interest, why not take the time to visit a zoo in Pennsylvania. At nearly all of PA's zoos, you can experience wildlife from around the world in one convenient location.
These great spots are scattered throughout the state, but the two largest and most well known are the Pittsburgh Zoo and Aquarium and the Philadelphia Zoo. At these zoos, you can see wildlife from every continent and marvel at the incredible wonders of these species without having to leave the state.
Looking for even more unique places to visit in Pennsylvania? Check out our Pennsylvania Bucket List, our favorite state parks in PA for history lovers, and our favorite weekend getaways in Pennsylvania.