Disclosure: This article may contain affiliate links. We will make a small commission from these links if you order something at no additional cost to you.
There are thousands of miles of hiking trails within Pennsylvania, and picking which one to do can be rather daunting, especially if you aren't familiar with the area. While there's a lot of great information online, including on this site, sometimes it's nice to have a printed book with you that you can reference while on the trail.
Over the year's I've used a few books to explore PA's hiking trails and wanted to share a few of my favorites with you. The guides cover many different parts of the state, and there are likely some great trails in these books that aren't too far from where you live or are visiting.
Here are five great Pennsylvania hiking books (plus a bonus guide) that can help you get out onto the trails of the Keystone State no matter how easy or hard you want your hike to be.
(Note: Five of the books in this list were sent to me by the publishing company for the purpose of this review (Hiking the Endless Mountains by Jeff Mitchell was purchased by me). This is the same company that published my book. All opinions expressed are my own, but I wanted to be upfront about my relationship with the publishing company.)
Waterfalls of Pennsylvania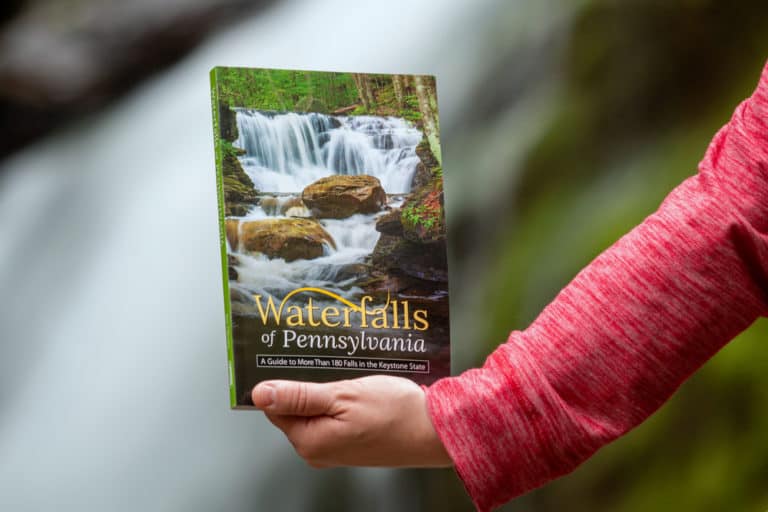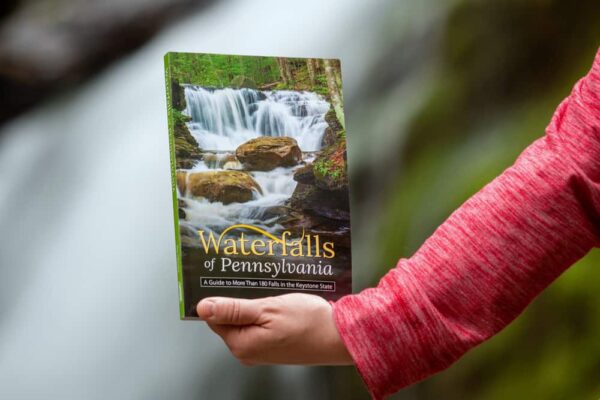 Written by me, Jim Cheney, the author of Uncovering PA, "Waterfalls of Pennsylvania" showcases over 180 different waterfalls throughout the state with full-color photos and both driving and hiking directions.
The book features waterfalls in nearly every corner in the state and is both the newest and most exhaustive book for waterfalls in PA. Whether you want to see a roadside waterfall, go on a great hike, or rock hop up a stream, there are waterfalls in this book that you are sure to enjoy.
The book can be purchased on Amazon in book format or in Kindle format, or you can purchase it on Bookshop.org to help support local bookstores.
You can also purchase signed copies of my book here.
60 Hikes Within 60 Miles of Philadelphia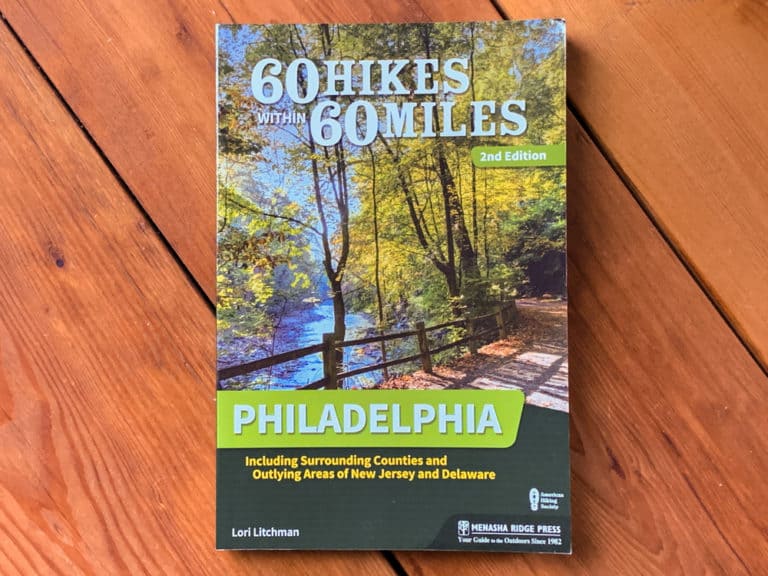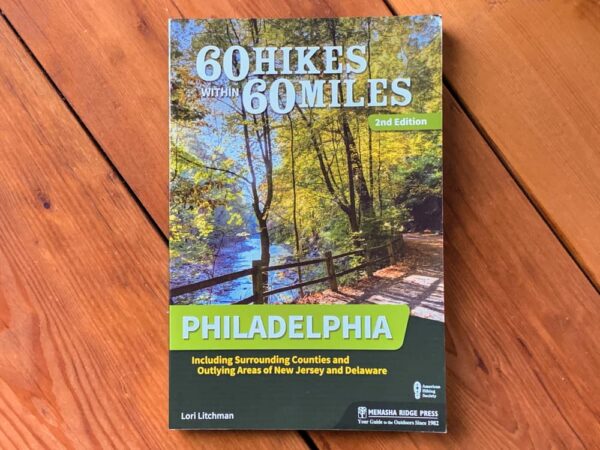 "60 Hikes Within 60 Miles of Philadelphia" by Lori Litchman covers hiking trails within the Philadelphia suburbs and portions of the Lehigh Valley, as well as two hikes in Delaware and 15 hikes in New Jersey.
The second edition of the book was published in 2017 and written by Lori Litchman. There are a ton of great details in this book including things like nearby attractions, whether the trail is reachable by public transit, and how far of a drive it is from Center City Philadelphia.
Overall, there is a good mix of hiking locations in this guide, including a few urban hikes within the city itself. However, the hikes are all on the shorter side with only two being over five miles in length (the longest is listed as seven miles).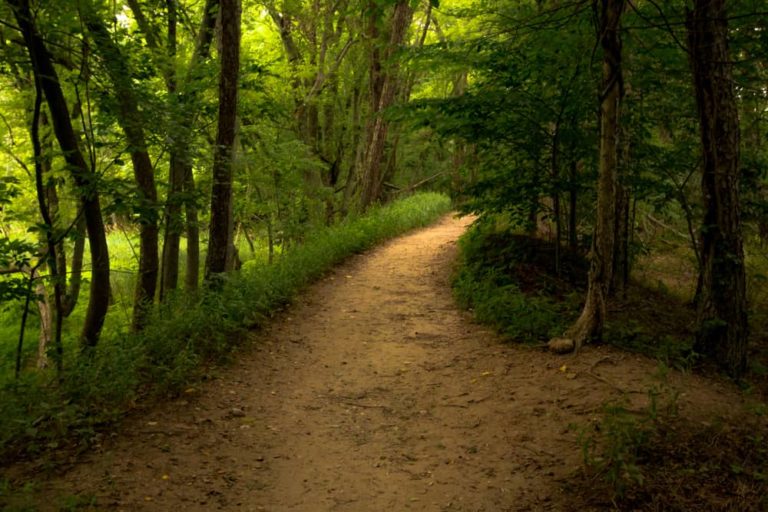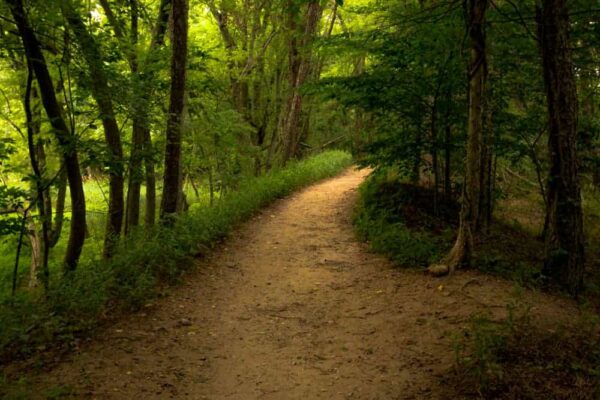 While you could certainly complete multiple hikes in a day, it would have been nice to have a few longer loops included for those looking for really stretch their legs.
A few of my favorite hikes in this book include the John Heinz National Wildlife Refuge and Wissahickon Gorge in Philadelphia as well as Ringing Rocks County Park and Neshaminy State Park in Bucks County.
One nice thing about this book, as opposed to the other two in the same series that cover Pittsburgh and Harrisburg is that it's full color and has glossy pages. This not only makes it a more beautiful book to flip through but also means that it should hold up a bit better in the long run since the pages are a bit sturdier.
Check current pricing for the book on Amazon and on Bookshop.org.
60 Hikes Within 60 Miles of Pittsburgh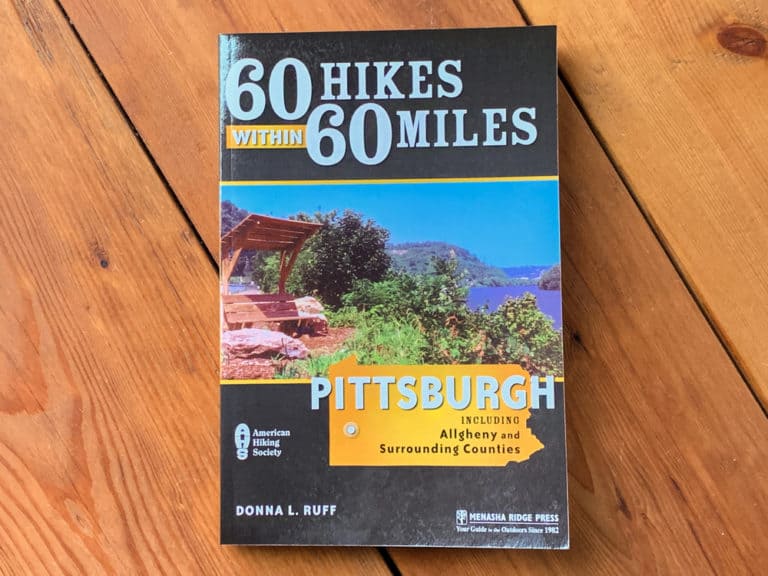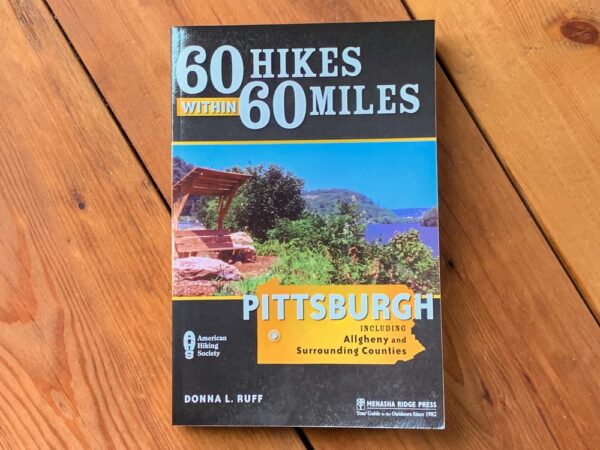 "60 Hikes Within 60 Miles of Pittsburgh" by Donna L. Ruff is the oldest of the three Pennsylvania books in this series and was published in 2006 (It appears an updated version will be released in mid-2021).
Given the age of this book, it might be best to reconfirm online in regards to the trail you are planning to hike (a lot can change in 14 years), but it still remains a great resource for finding fun hikes in the region. It's also worth noting that while it might lack a few of the newer inclusions in the Philadelphia book, it still features some fantastic hikes within western Pennsylvania.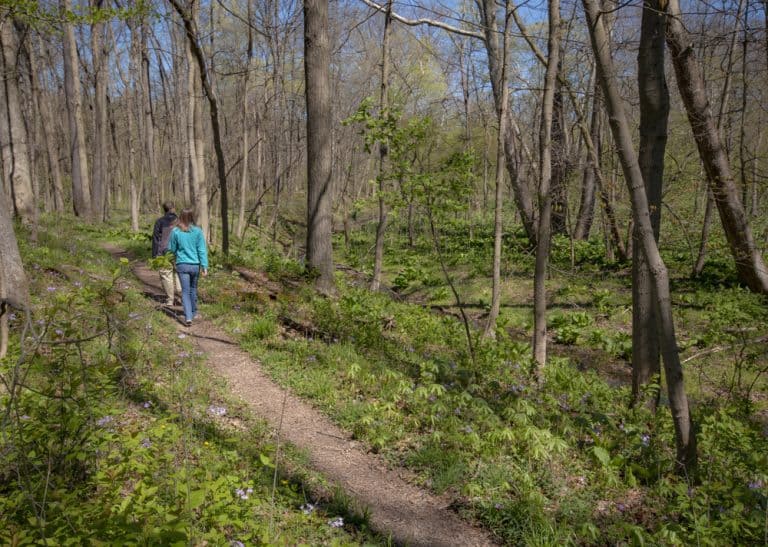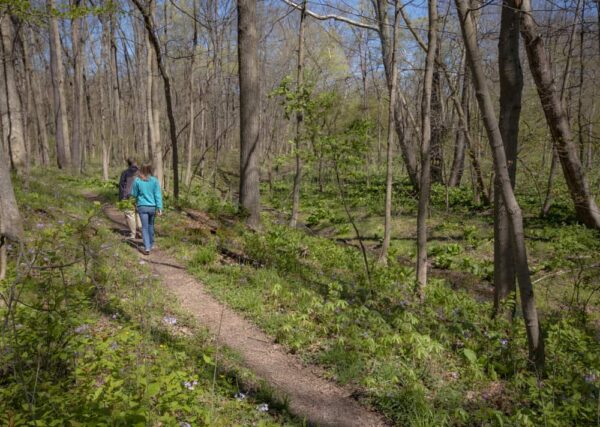 Most of the hikes in this guide are on the shorter side (a few are as short as half a mile), but there are 10 that are longer than six miles. This means you'll have a great variety of hiking options depending on the amount of time you have and your fitness level.
There is also a nice variety of locations featured in this guide ranging from urban hikes in downtown Pittsburgh to peaceful trails in the Laurel Highlands
A few of my favorite hikes in this book include the Wildflower Reserve at Raccoon Creek State Park, the Jennings Environmental Education Center, and the Ferncliff Natural Area Loop.
You can check current pricing on Amazon and on Bookshop.org.
60 Hikes Within 60 Miles of Harrisburg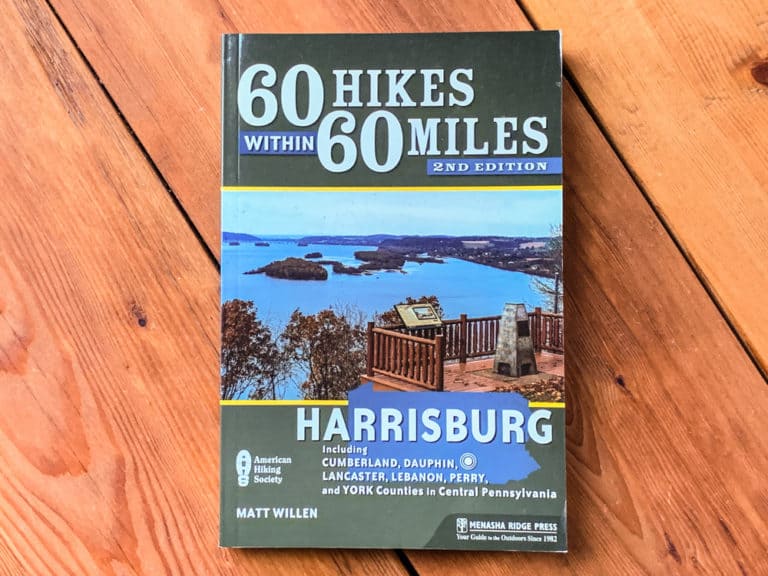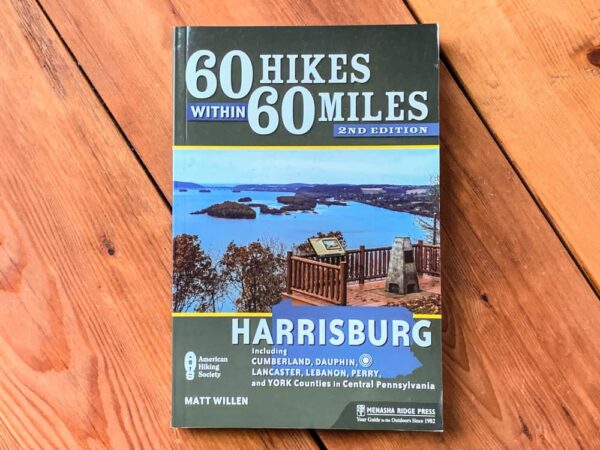 "60 Hikes Within 60 Miles of Harrisburg" by Matt Willen was the first book in this series that I owned. In fact, I purchased the first edition on my own when I started this site to help me explore the Harrisburg area, but it was great to get a copy of the second edition, which came out in 2016.
This guide covers six counties in the region and is also worthwhile getting if you live or like to hike in other cities in the region such as Lancaster, York, and Gettysburg.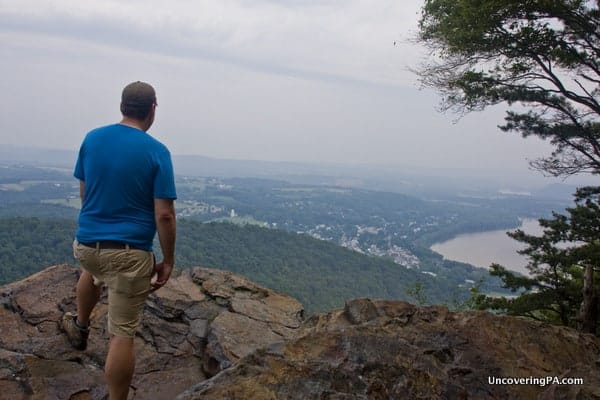 Unlike the other two books in this series, the hikes in this guide are geared more towards the longer treks, with more than a third of them being over six miles in length and only 10 being less than three-miles long.
However, the book does a nice job of calling out hikes that are family-friendly, which are good options for both those with young kids or those simply looking for an easier hike.
Of the hikes in the guide, a few of my favorites include White Rocks, Shenks Ferry Wildflower Preserve, and the Wildwood Lake Loop.
The book is available on Amazon and Bookshop.org.
Hiking the Endless Mountains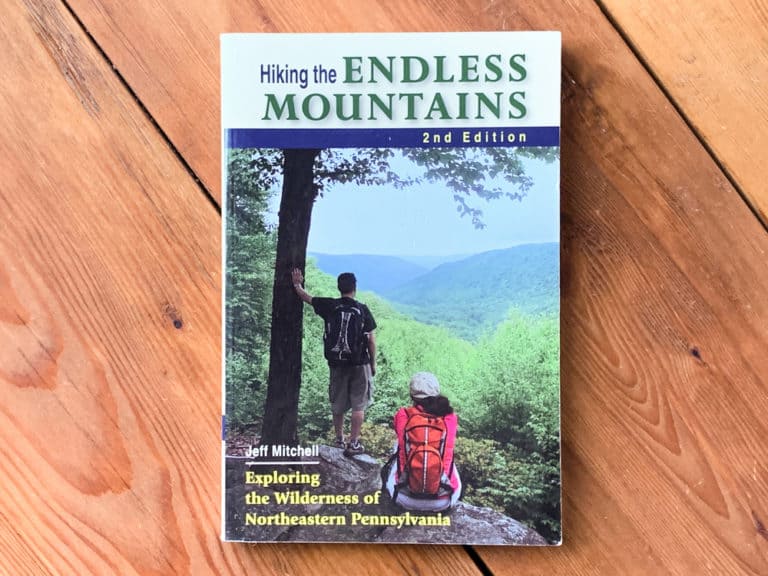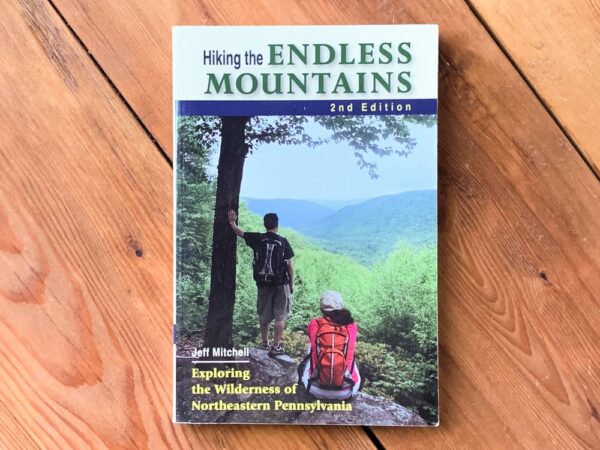 "Hiking the Endless Mountains" by Jeff Mitchell is easily among the best Pennsylvania hiking books ever written. While it was written back in 2010 and it's worthwhile trying to verify the information before you head out, most of this book has held up remarkably well over the years.
This guide covers a large swath of northeastern Pennsylvania and features both well-developed trails and trails that might only see a few hikers a year (most certainly led there by this book).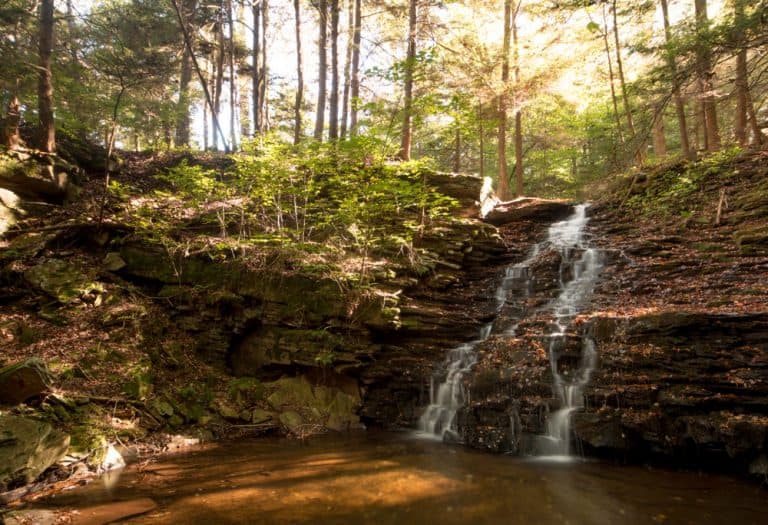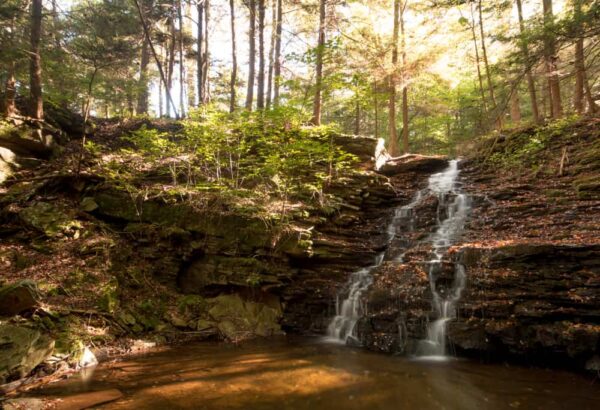 There are a total of 78 hikes in the book which range from easy hikes perfect for new hikers to multi-day backpacking trips. However, most of the hikes in the book are designed for those with experience who are looking for long and difficult hikes.
A few of my favorite hikes in this book include Sand Springs Falls, Miners Run, and State Game Lands 13.
Check current prices on Amazon or on Bookshop.org.
Best Hikes of the Appalachian Trail: Mid-Atlantic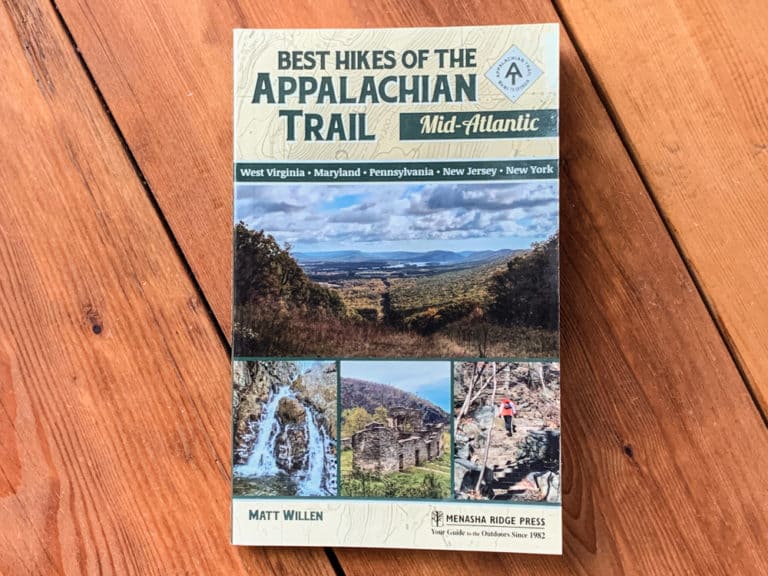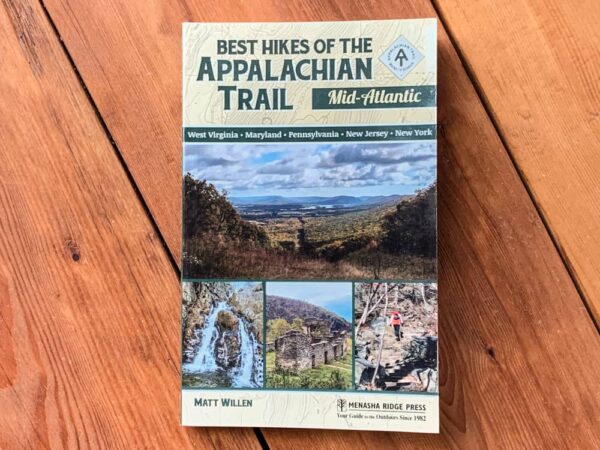 "Best Hikes of the Appalachian Trail: Mid-Atlantic" by Matt Willen is a fantastic hiking guide for those wanting to explore this incredible trail. There are several books in the series that cover different regions of the Appalachian Trail with this book covering five states in the Mid-Atlantic region (Pennsylvania, West Virginia, Maryland, New Jersey, and New York).
There are only 43 hikes in this book, but over 40% of them are in Pennsylvania, and the others are generally close enough that you could do them in a day trip from the state.
This book has all of the trail details that you'd expect in a hiking book but lacks a good table of contents at the beginning to provide information like trail distance and difficulty level. However, you can look that information up easily at the beginning of each hike that you are looking to do.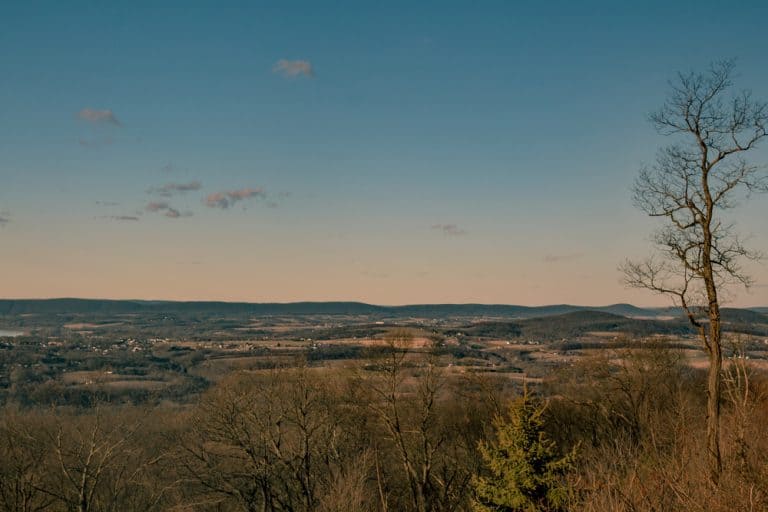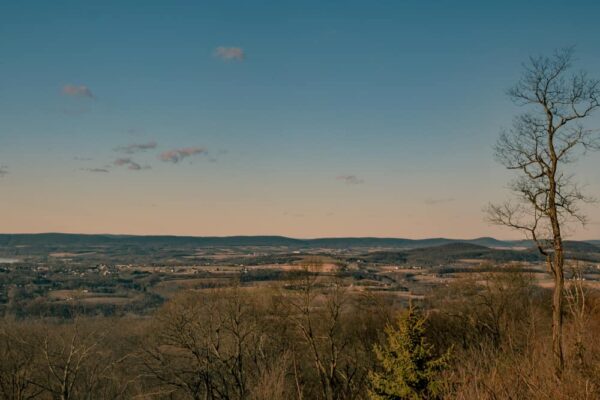 It's also worth noting that most of the hiking trails near Harrisburg that are listed in this book are also included in the "60 Hikes Within 60 Miles of Harrisburg" book. While there does appear to be some variation to the listed routes for most of them, you probably don't need this book if you are planning to stick only to the Harrisburg area and have the guide mentioned above.
Outside of that area, however, there are a ton of great hikes to do that you won't find in other hiking guides that cover the region.
To be honest, I haven't done many of the hikes listed in this guide, but I did enjoy my time exploring the Cove Mountain North hike and the trail to Table Rock.
You can purchase this book on Amazon or on Bookshop.org.
Best Tent Camping: Pennsylvania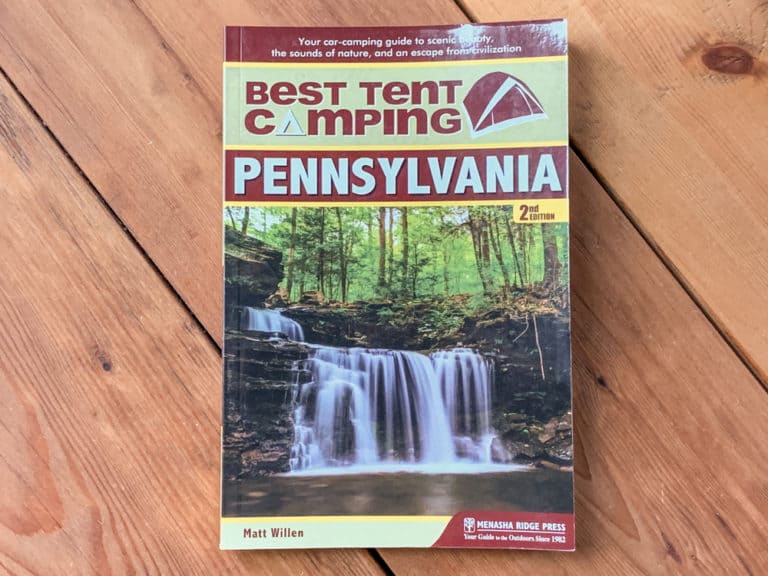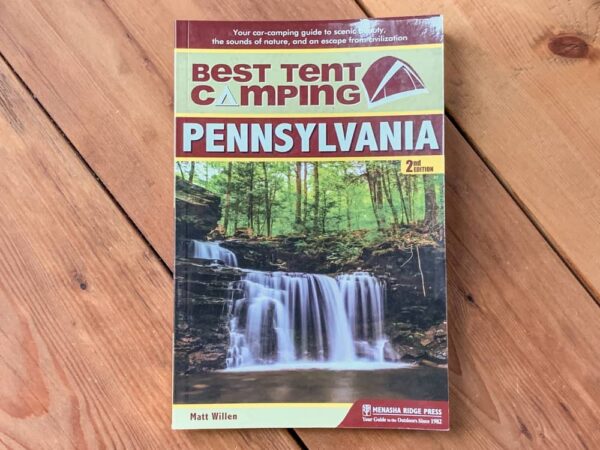 "Best Tent Camping: Pennsylvania" by Matt Willen is a book that is likely of interest to most hikers, but since it's not a PA hiking book, I decided to put it down here in a bonus section.
Published in 2017, this guide lists 50 different spots to go camping throughout Pennsylvania. Most of the spots listed are state park and state forest campgrounds, but there are also some private campgrounds included in the guide.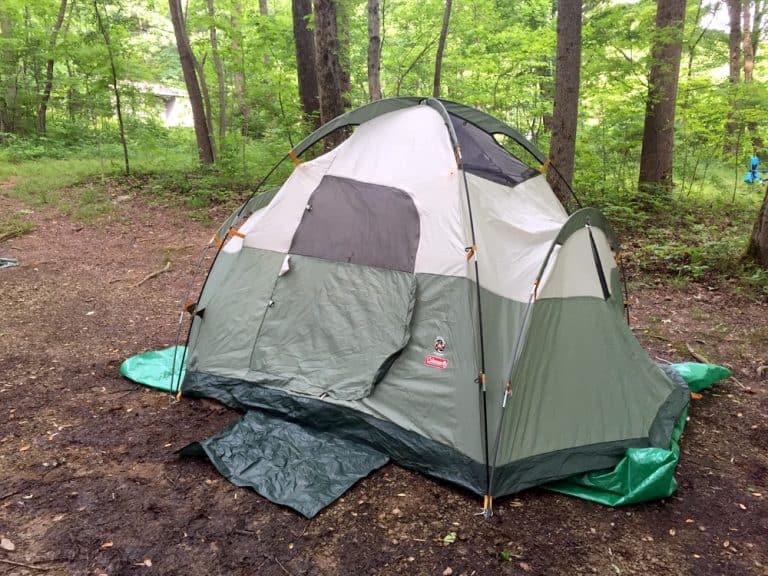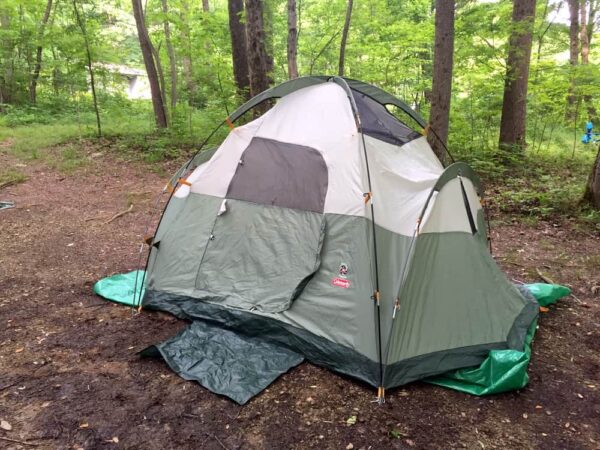 One of my favorite parts of this book is the listing of different interests for the campgrounds such as Best for Families, Best for Scenery, and even Best for Boating.
It's worth noting, however, that this is a car camping guide, so don't expect to find options that require a significant amount of hiking to reach or secluded single spots hidden in the forest.
However, for those looking for a quick guide to great campgrounds around PA, this is a perfect choice. It even includes two of my personal favorite campgrounds in Pennsylvania: the campgrounds at Ricketts Glen State Park and Ohiopyle State Park.
Check prices on Amazon and on Bookshop.org.
Do you have another favorite Pennsylvania hiking book that we should add to this list? Let us know in the comments below.