Disclosure: This article may contain affiliate links. We will make a small commission from these links if you order something at no additional cost to you.
As you know if you follow this site, Pennsylvania is home to hundreds, if not thousands, of amazing places to visit. However, it's not always possible to visit these great sites whenever you want to.
Fortunately, many spots around Pennsylvania have virtual tours, appear on Google Street View, or have great videos of docent-led tours of their galleries.
I've compiled a few of my favorites, many of which I can personally attest are also great spots to visit in person when you get the chance.
Gettysburg National Military Park
The
Gettysburg National Military Park
is one of the most important historical sites in American history and one of my
top places to visit in PA
.
However, if you can't make it to the battlefield, the many roads that traverse it can be navigated via Google Street View, which offers you the chance to see key spots, such as Seminary Ridge, which is shown on the map above.
As you travel virtually through the battlefield, you can even zoom up close on many of the monuments and see the regiments that they are honoring.
You can also take these fun virtual tours recently released by the battlefield-licensed guides.
The Penn Museum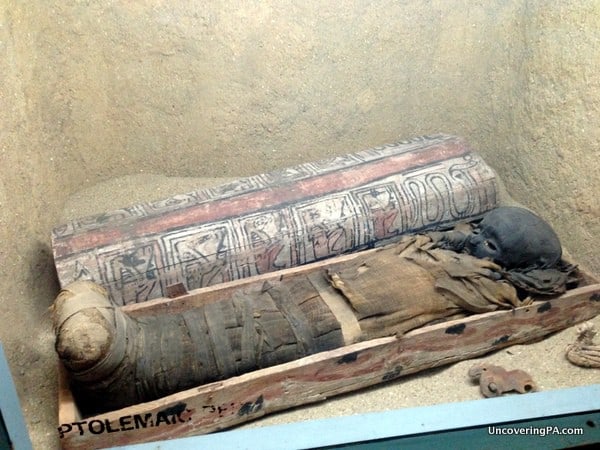 The Penn Museum in Philadelphia is one of the country's best world history museums.
Located on the campus of the University of Pennsylvania, this museum recently underwent a major remodel, giving it a fresh look and some great new displays.
On the museum's website, there are a series of videos that guide you through the museum's galleries including the African Gallery, Mexico and Central America Gallery, and the Ancient Egypt Gallery.
The Frick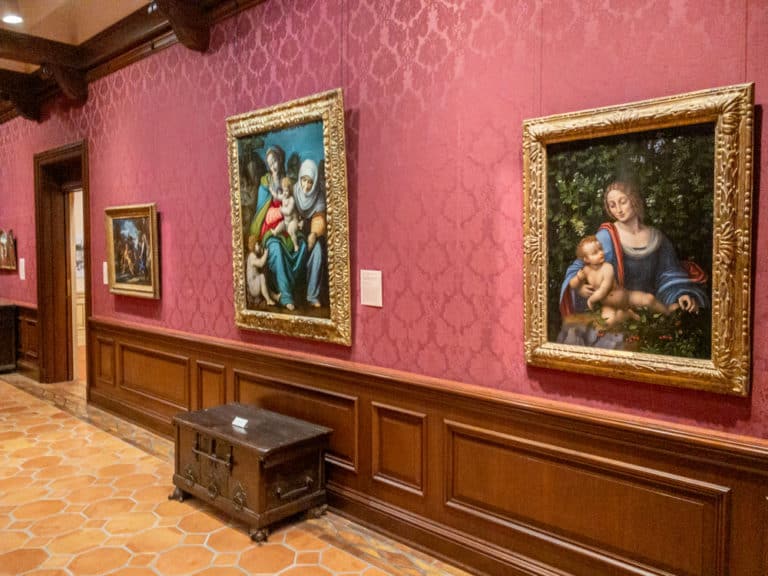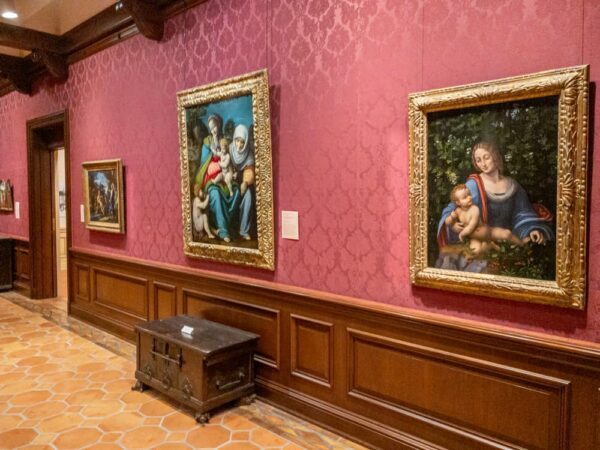 The Frick is a Pittsburgh museum offering a wide variety of great galleries, many of them have no cost to visit.
For those looking to tour the space from their computer, the Frick features four virtual tours that take you through their amazing art collection, their antique automobile displays, and portions of the home of industrialist Henry Clay Frick.
They also feature virtual special exhibitions, children's activities, and a ton more on their website.
Penn State All-Sports Museum
If you love sports, the
Penn State All-Sports Museum in State College
is well worth visiting. However, if you can't, you can tour the museum on Google Street View.
The museum features historical items and information about all of Penn State University's past and present varsity-level sports, with a major focus on sports like football and basketball. You can also see the stuffed mountain lion on which the team's mascot is said to have been based.
While doing the virtual tour, don't miss a chance to check out a view from inside Beaver Stadium, which is home to the museum.
Mercer Museum
The
Mercer Museum in Doylestown
is one of my personal favorite museums in Pennsylvania. Not only does it look like a setting from a Harry Potter film, but it also features an incredible collection of antique hand tools.
If you want to explore this museum virtually, you can head over to Google Maps, which features some incredible 360-degree scenes from the interior of this castle-like museum.
Erie Maritime Museum
The
Erie Maritime Museum
in northwestern Pennsylvania offers a great glimpse into the shipping, boating, and military history of the Great Lakes.
While the video is a few years old, CSPAN put together an interesting video that takes visitors through the many highlights of this museum. A docent leads visitors through these items, offering a bit of history and context to the many great pieces on display here.
Betsy Ross House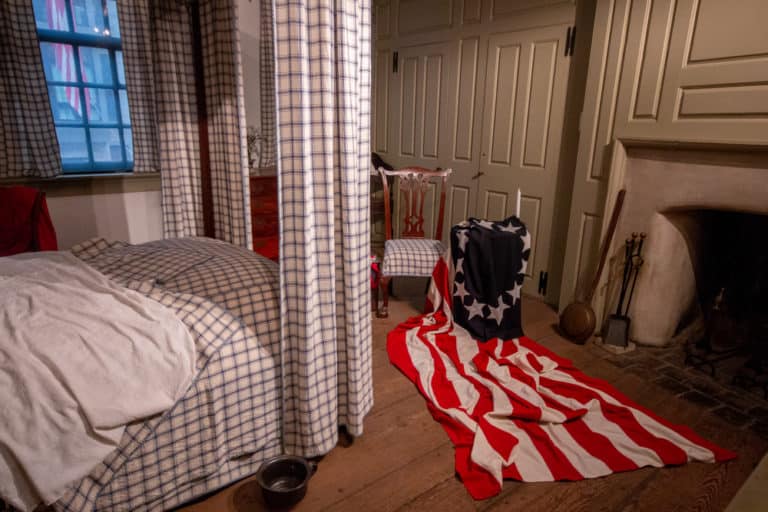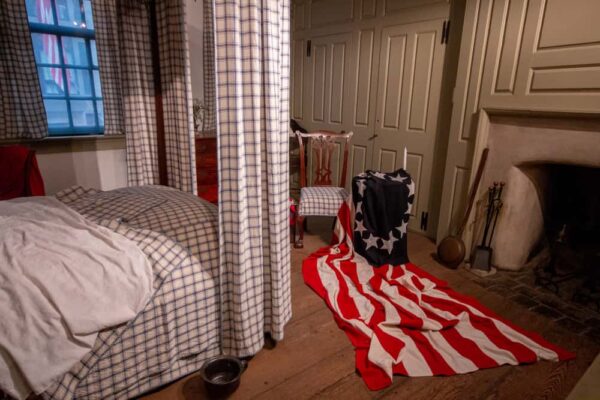 The Betsy Ross House in Philly is said to be the place where this famous seamstress sewed the first American flag. The house is open for tours throughout the year and even includes a reenactor telling the story of Betsy Ross.
If you can't visit, the home offers several 360-degree virtual tours of different parts of the home and the grounds of this Old City Philadelphia destination. Take a spin around the courtyard, Betsy's bedroom, her upholstery shop, and more.
Fallingwater
Frank Lloyd Wright's most famous creation,
Fallingwater
, is located in southwestern Pennsylvania and should be on every PA traveler's bucket list.
If you can't make it to tour this great home (or even if you have toured it in the past), check out this very unique 3D virtual tour of the home. While it's not officially done by the home, it really offers a super interesting look at this incredible space.
Another option is to enjoy a few moments of serenity with this webcam view of Fallingwater.
Railroad Museum of Pennsylvania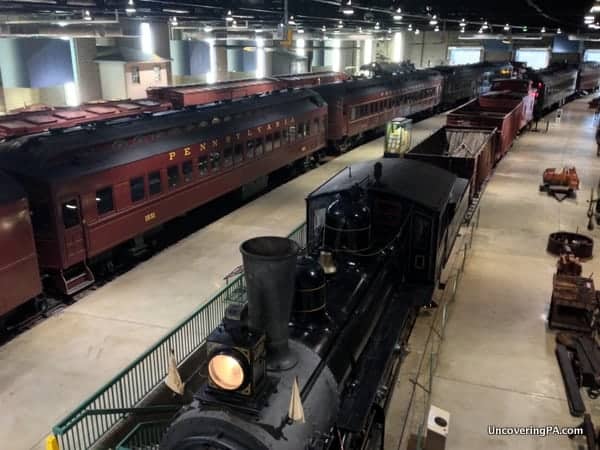 The Railroad Museum of Pennsylvania in Lancaster County features one of the state's best collections of antique railroad engines, cars, and other artifacts.
On the museum's website, they have more than two dozen fantastic 360-degree views from inside some of their immaculately restored pieces of railroading history. Take a spin through a Pennsylvania Railroad steam locomotive and then hop over to Coudersport and Allegheny Railroad snowplow or any of the other great pieces in the collection.
Museum of the American Revolution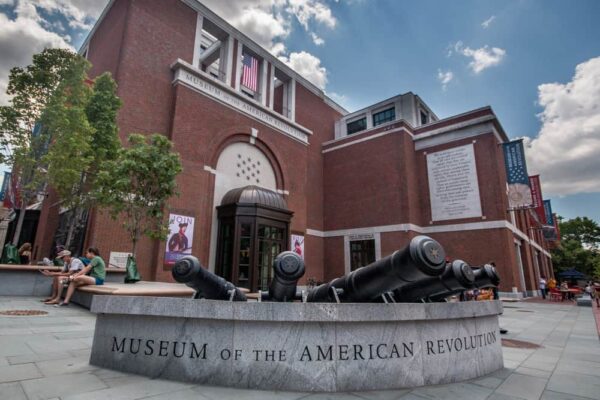 The Museum of the American Revolution is located in Philadelphia, just blocks away from Independence Hall, the birthplace of America. The museum's collection focuses not only on the city but on the entirety of the war and is one of the top destinations in the country to learn about this important time in American history.
Even if you can't visit, you can take a virtual field trip to the museum from Scholastic. While this tour might be more designed for children, there's still a lot to enjoy here for adults that love history.
Randyland
Pittsburgh's
Randyland
is one of the most colorful and happy places in all of Pennsylvania.
Artist Randy Gilson has designed the exterior of his home in the Mexican War Streets neighborhood with great whimsy and love. That makes this an incredible place to visit in the city and a spot that should absolutely be on your list.
However, if you can't make it in person, you can tour Randyland on Google Street View. There's even a cardboard cutout of Randy to welcome you to his domain.
Hershey's Chocolate World
Hershey's Chocolate World
in Hershey, PA is a very popular destination adjacent to Hersheypark and features many fun attractions. One of the highlights of any visit is a ride on their free ride that offers an overview of how chocolate is made.
If you can't make it in person to ride this whimsical ride, you can watch the video above to get a glimpse at it.
Of course, the ride has changed over the year, so if you want see what it used to look like, or have fond memories from decades ago, you can also check out this video that shows the ride as it looked in 1991.
Heinz History Center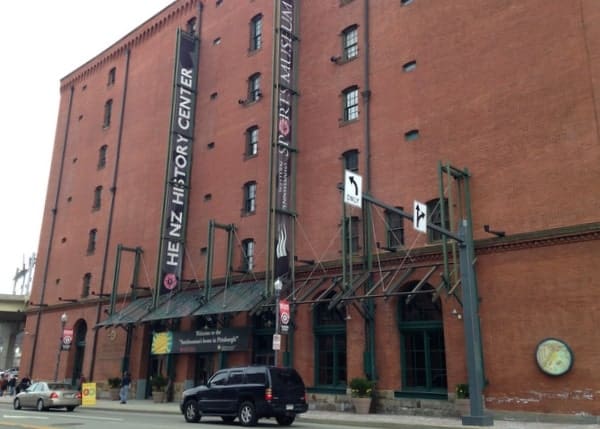 The Heinz History Center in Pittsburgh is one of the best spots to learn about the history and culture of western Pennsylvania, and they offer several interesting virtual tours for those that can't visit in person.
Visitors to their website can check out virtual tours of two of their current galleries: the Western Pennsylvania Sports Museum and Pittsburgh: A Tradition of Innovation. Even cooler, they offer tours of six of their past exhibitions, offering you the chance to see exhibits that are no longer on display.
Masonic Temple of Pennsylvania
The
Masonic Temple of Pennsylvania
is located in Center City Philadelphia and is one of the most beautiful buildings in the city.
Guided tours of this building are offered regularly, but for those that can't make it to one of them, this virtual tour is a great substitute. A narrator walks you through this historic building and offers a bit of information about the history, design, and context of many of the rooms in the building.
National Watch and Clock Museum
The
National Watch and Clock Museum
in Lancaster County, PA offers visitors a chance to see one of the best collections of time-keeping devices in the world.
If you aren't able to visit, Google Maps has a great walkthrough of this interesting museum. Take a gander through the museum's collection and zoom in a few of the items that interest you. In many places, the quality is good enough that you can even read the signage on the wall.
State Museum of Pennsylvania
The
State Museum of Pennsylvania
in downtown Harrisburg tells the story of the state from the geology of the land to the Native Americans that lived here and through to the present day. If you want to learn about the history and culture of PA in one place, this is the spot to do it.
While it's a bit dated and dry, the State Museum of Pennsylvania offers a docent-led tour through its Anthropology and Archeology Gallery for visitors that aren't able to visit. There are a lot of great items showcased throughout the video for those that love history and PA.
Philadelphia's Magic Gardens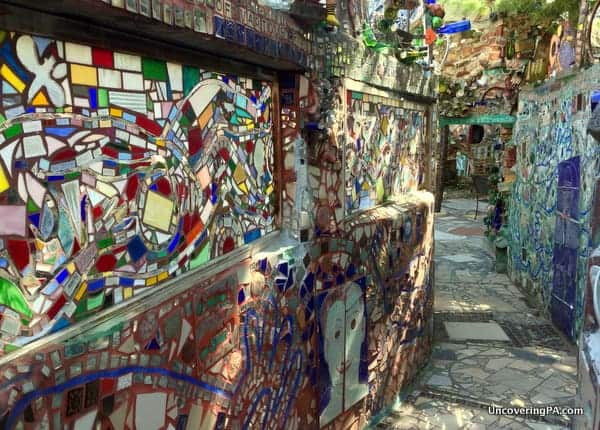 The Magic Gardens is located on South Street in Philadelphia and is one of the state's best art displays. This artistic area is the work of artist Isaiah Zagar, who turned a once dilapidated lot and house into an incredible piece of art.
The great virtual tour on their website offers the chance to explore the gardens and see it up close from the comfort of your home.
Looking to enjoy even more of Pennsylvania from home? Check out our favorite wildlife webcams in PA, watch a great TV show set in Pennsylvania, watch a PA movie, or try an online jigsaw puzzle of Pennsylvania.