Disclosure: This article may contain affiliate links. We will make a small commission from these links if you order something at no additional cost to you.
This article is a guest post from Scott Berney of TakeBackRoads.com.
It seems hard to imagine that it's already fall. As the cliché so aptly points out, the years fly by faster as I get older.
While the end of camping and motorcycle riding season is always bittersweet, the crisp weather is a refreshing break from the oppressive heat and humidity of summer, and the fall harvest brings a plethora of new fruit-based products, ciders, and new wines to be barreled.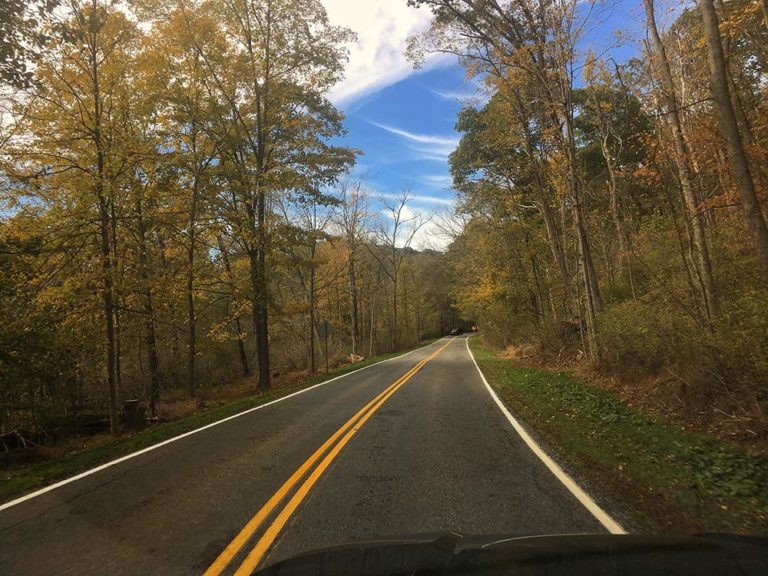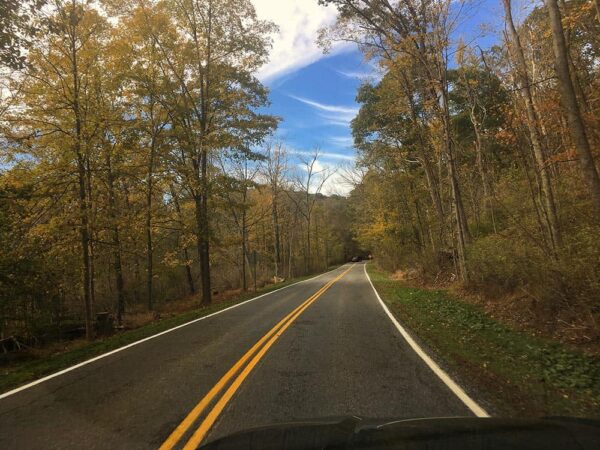 One of the best parts of fall is the burst of radiant colors as the chlorophyll withdraws from tree leaves, revealing the brilliant splashes of oranges, reds, and yellows that are the "true" color of the local foliage.
If you're like me, the few weeks during the final stage of activity for deciduous trees in western Pennsylvania is the best time of year to travel. Whether it's your daily commute, a day-long road trip, or a weekend getaway, fall is easily the most eye-catching time of year to explore PA's back roads.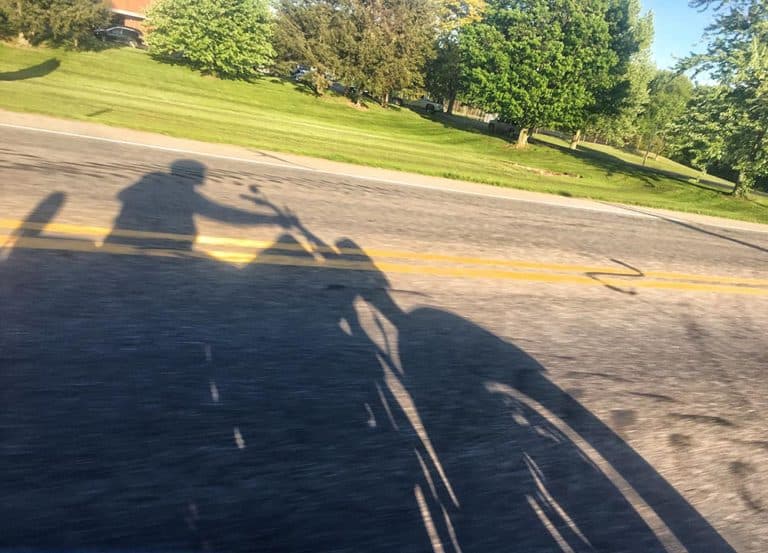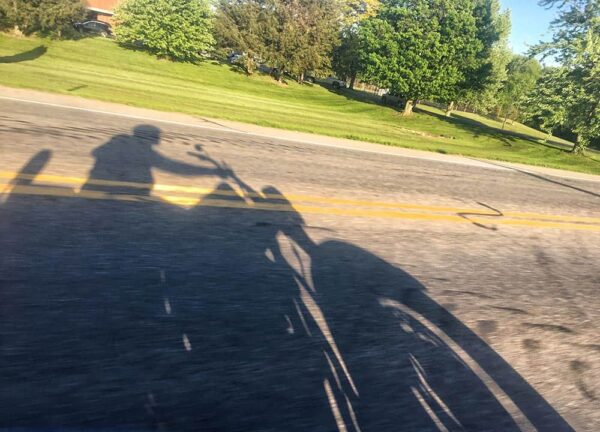 This a list of ten of my favorite back road trips to take during the peak of Pennsylvania's fall foliage, with some interesting activities to enjoy along the way. The list is organized by approximate distance travelled on each trip. Most are trips that can be completed in a single day, but a few are better suited for an overnight stay or two.
We'll start off with the shorter trips, and work our way into the longer options:
Sewickley Heights and Fern Hollow Road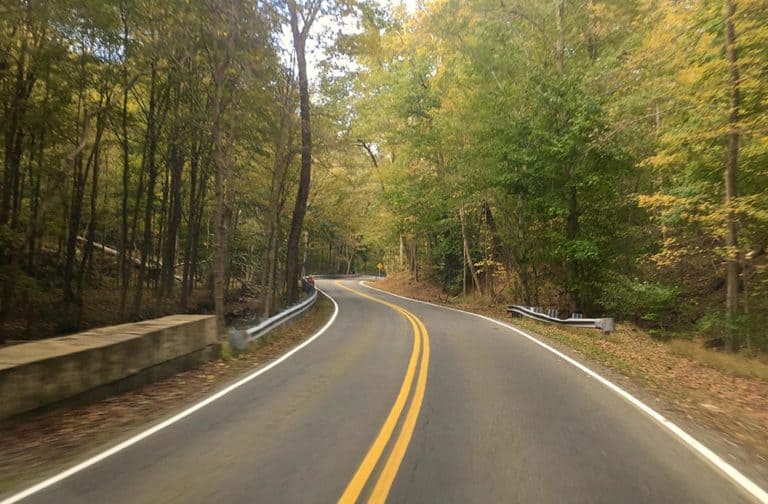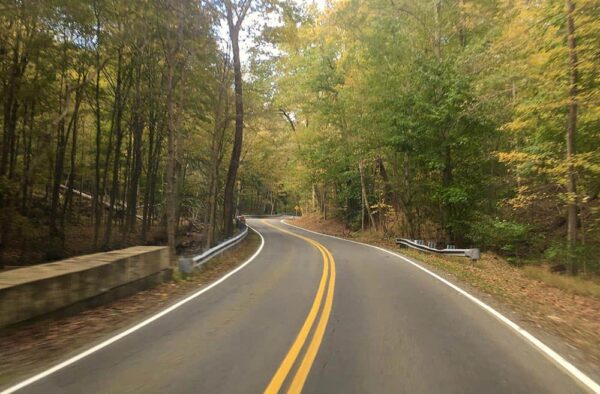 By far the shortest of the trips in this list, the back roads of Sewickley Heights and Fern Hollow Road in particular constitute some of my absolute favorite roads in Western PA.
There's an almost-mystical aura traveling underneath the towering canopy of trees as you wander along Fern Hollow Road. The effect is magnified if you make the trip at sunrise or sunset, with beams of golden sunlight streaming low through the leaves and occasional clouds of mist that hang in the woods.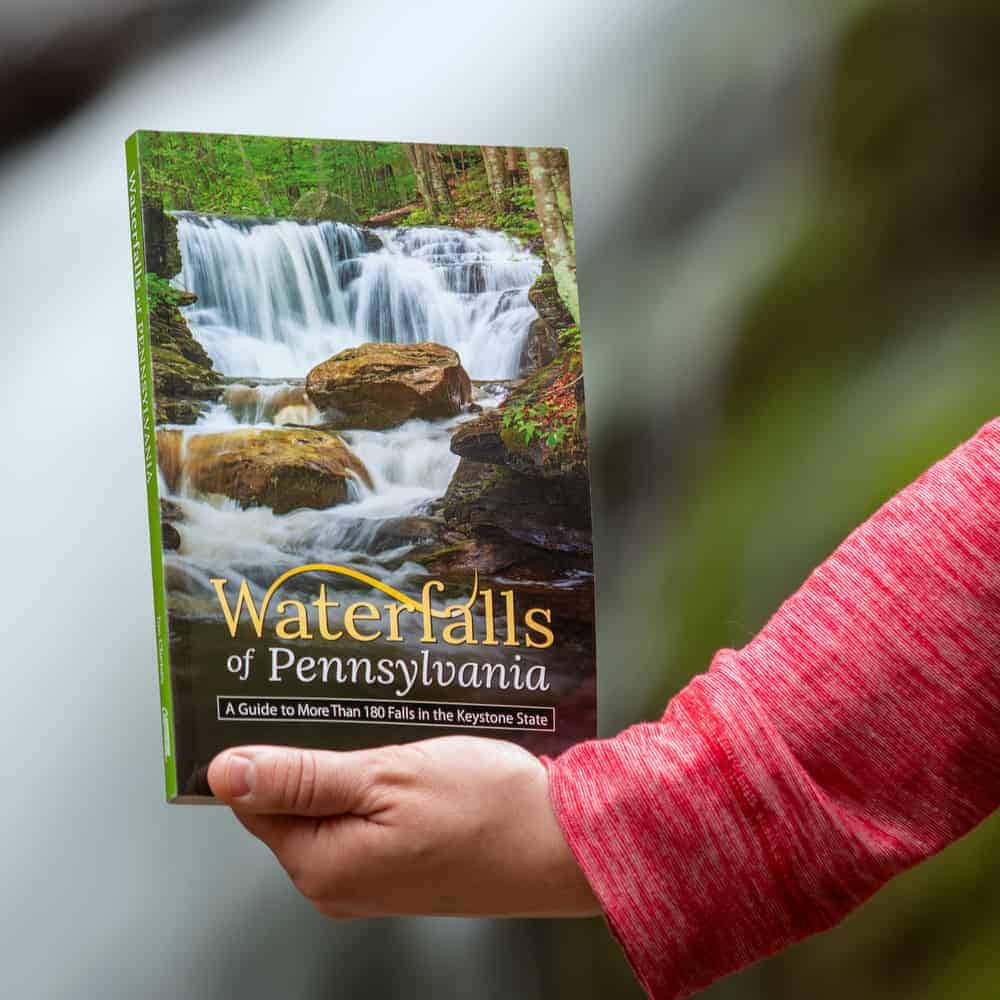 "Waterfalls of Pennsylvania" by Jim Cheney
If you love PA waterfalls, you won't want to miss this waterfall book from Jim Cheney, author of Uncovering PA, featuring more than 180 great waterfalls. Order it now on Bookshop.org or Amazon.
I recommend starting out in the quaint downtown shopping district of Sewickley proper. There's a variety of cafes, restaurants, pubs, and retailers to explore before you head out.
Venture down Beaver Street through town, and hook the left onto Glen Mitchell road to begin your ascent to Sewickley Heights.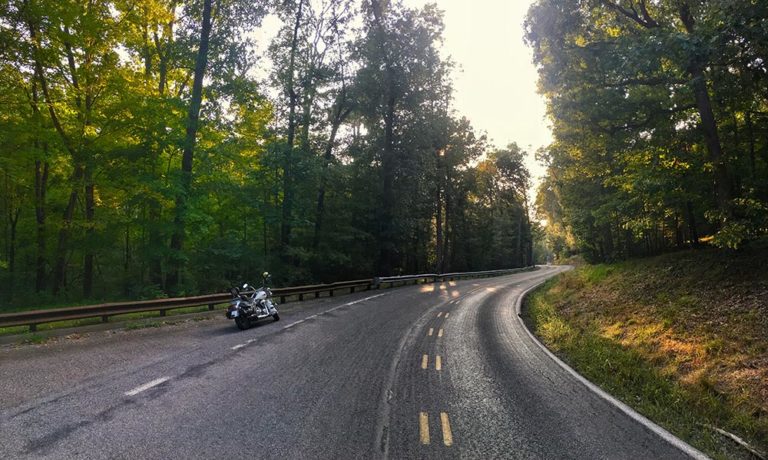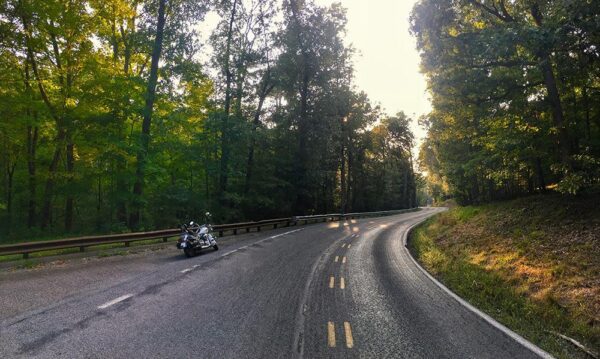 As you make your way up the hill, you will pass the Sewickley Heights History Center and the Fern Hollow Nature Center, which provided the backdrop for the banner picture on my home page. From there, make your way across Blackburn Road to reach the start of Fern Hollow Road.
As you make your way through the woods in Fern Hollow, I strongly recommend you allow time for an hour or two at Sewickley Heights Borough Park. Tucked away up a short hill through the trees, the park is a secluded beauty full of hiking trails, open pastures, and even the occasional horseback riders!
After leaving the park, continue your scenic journey along Fern Hollow, Audubon, and Little Sewickley Creek Roads, finally dropping down either Red Mud Hollow or Magee Road back to Blackburn Road, where you can end your sojourn with a pour of excellent local bourbon at McLaughlin Distillery.
Pennsylvania Route 50 to Avella and Meadowcroft Village
My wife and I absolutely love to make the trip out Route 50 at least once or twice a year, especially on the motorcycle.
With the booming Pittsburgh suburb of Bridgeville as your starting point, you'll find plentiful options to fill your belly with a craft beer or two before you head out.
If you haven't already eaten, or you love Asian cuisine, I strongly recommend you stop at the Golden Pig in Cecil Township. The Golden Pig is one of my two favorite Asian restaurants in the area (the other being Everyday Noodle in Pittsburgh's Squirrel Hill neighborhood), and because it's relatively far out from the city, I make it a point to eat there whenever I'm out that way.
Once you've passed through Cecil and crossed PA Route 980, you start to get into the real meat of the natural scenery of this trip.
Route 50 is one of several trips in this list that includes an excellent blend of up-close woodsy sections of road with dramatic open sections of road that ride along the crest of a hill, providing you with magnificent vistas of the fall foliage in both directions.
If you time it right, the Hickory Apple Festival is a great destination. The village of Hickory is one of the cutest towns on the trip, and is home to the incredible Red Fox Winery.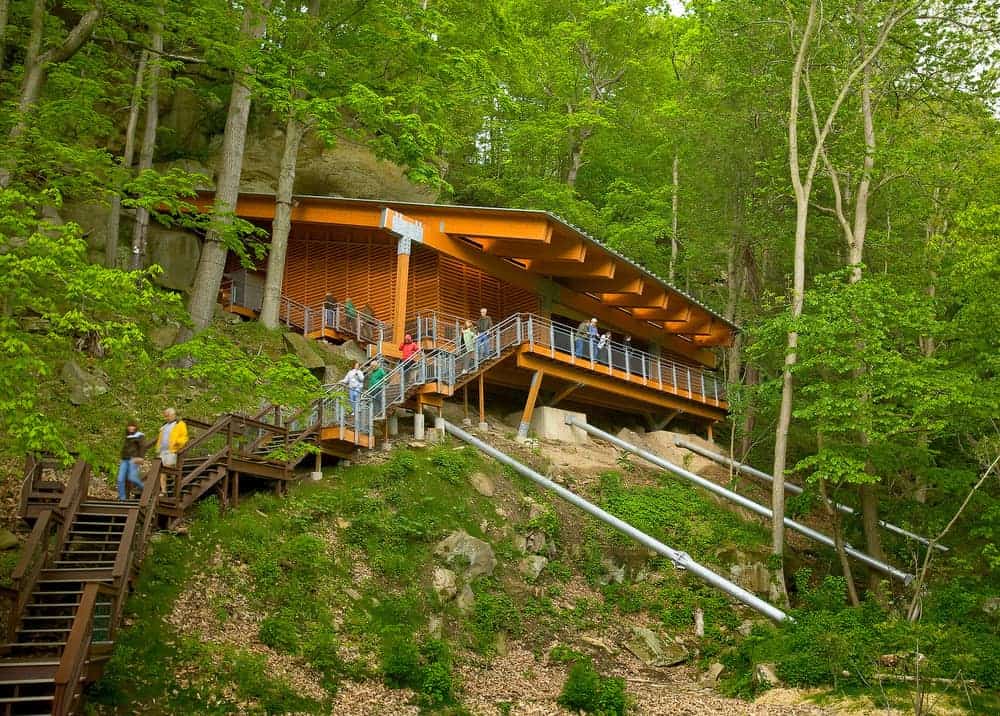 Right before you reach Avella is the Bull Pen, a large country bar and tavern that has phenomenal wings, a ton of beers options, lots of outside seating, and two separate stages for live music, one indoors and one outside.
After passing through the old coal-mining town of Avella, you wind your way up the hill to discover one of the oldest known Native American artifact sites at the Meadowcroft Rock Shelter. I strongly recommend you end your trip by exploring each the three nearby historic villages.
Zelienople to Slippery Rock via Pennsylvania Route 528
This is definitely not a direct route from Zelienople to Slippery Rock, but that's intentional, as this out-of-the-way trip weaves you up to another one of my absolute favorite back roads in Pennsylvania: PA Route 528.
PA 528 is one of the curviest roads on this list, twisting its way up down and around quite a few natural obstacles along the way.
It is an especially enjoyable experience in a sports car or on a motorcycle. If you own either (or both!) and have never driven on 528, you must rectify this error as soon as you possibly can!
Starting in one of my favorite towns in PA, Zelienople, this trip also provides you with a plethora of excellent shops, restaurants, and craft breweries and taverns to visit.
Making your way into Evans City (another picturesque PA village and home to the Living Dead Museum), the natural scenery of this trip doesn't fully start until you make the left onto 528N.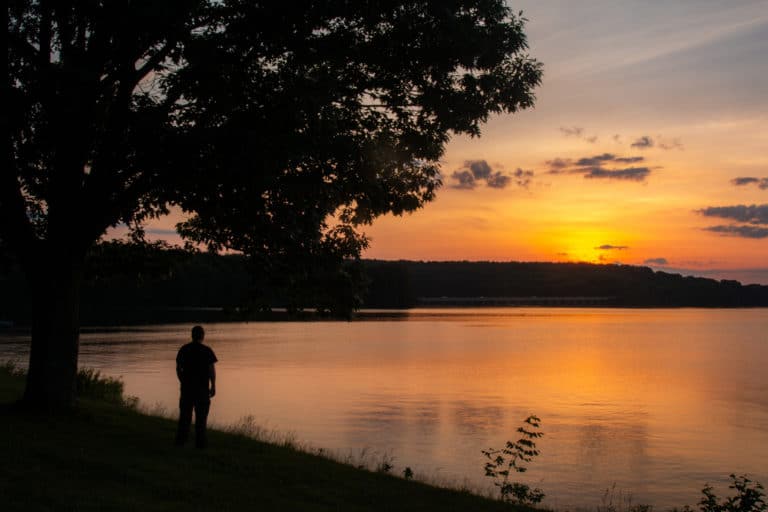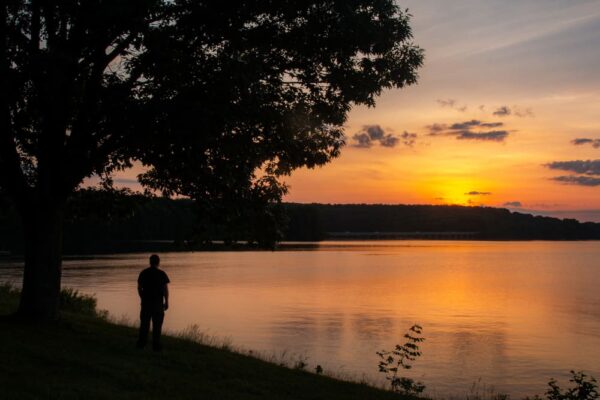 As explained above, 528 winds its way up and down quite a few wooded hills and across several valleys of farmland. Passing through the village of Prospect and crossing over 422, the kayak and bike rental places that dot the landscape hint at what's to come: a brief but stunning bridge across Lake Arthur and through Moraine State Park.
The boat ramp on the far side of the bridge provides a perfect place to stop and get pictures of the fall foliage surrounding the lake. You can also hike the Sunken Garden Trail in the park if you have time.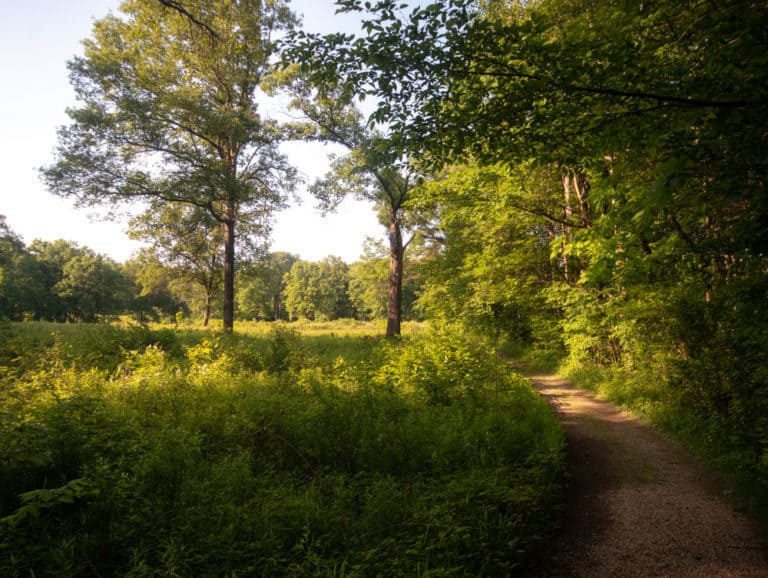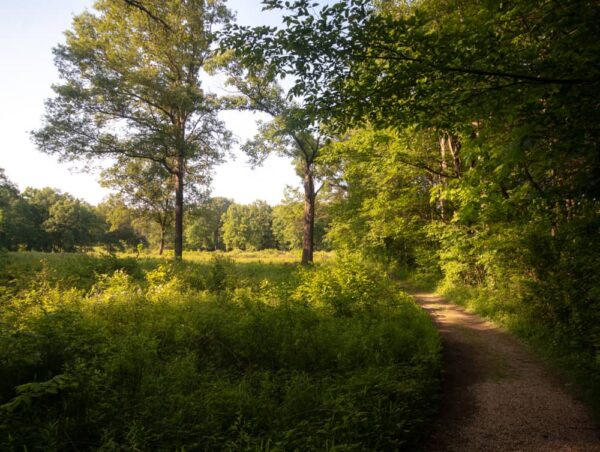 As you continue to make your way north, the woods near Jennings Environmental Education Center close in around you, providing a serene and somewhat spooky section of driving.
Hook two quick lefts in succession onto Route 8 and immediately again onto Route 173 towards Slippery Rock.
Finish your trip in the college town, exploring campus and grabbing a beer at the original location of North Country Brewing.
US Route 40 from Washington PA heading east to the State Line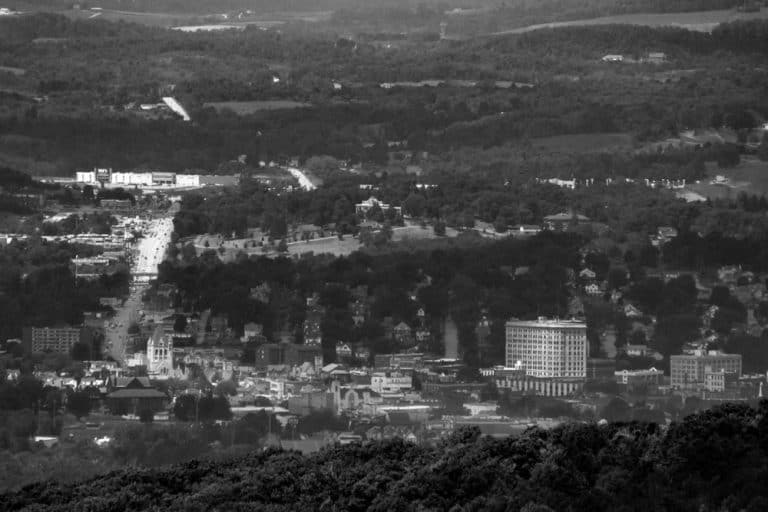 I was torn about where to start this particular Pennsylvania road trip.
Washington PA is a great college town full of history (home of the Whiskey Rebellion!), and it is loaded with a ton of restaurants, breweries, wineries, and shops.
But if you opt to start your trip at North Strabane Park instead and make your way south on 519 through Eighty Four (home of 84 Lumber!), I certainly wouldn't blame you – especially if your primarily interest is experiencing the natural beauty of the region's farmland and Pennsylvania's fall foliage season.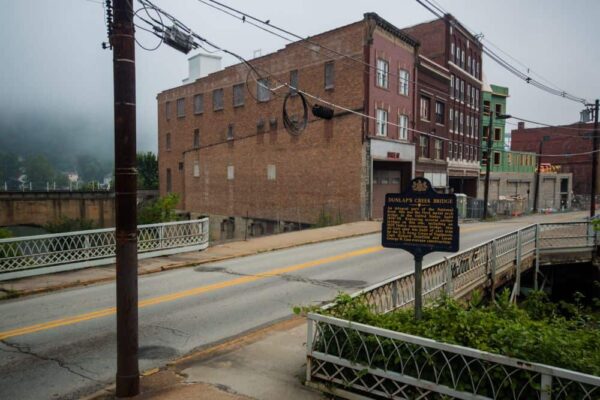 No matter where you start, US Route 40 (also known as the National Road) provides year-round opportunities for a back road adventure, but especially so in the fall.
Similar to Route 50, the National Pike frequently rides along the crests of the hilly terrain in Southwestern PA, giving you plenty of scenery to feast your eyes on as you make your way east.
You'll even cross a towering bridge over the Monongahela River valley and a low bridge that skims across the waters of the Youghiogheny River Lake.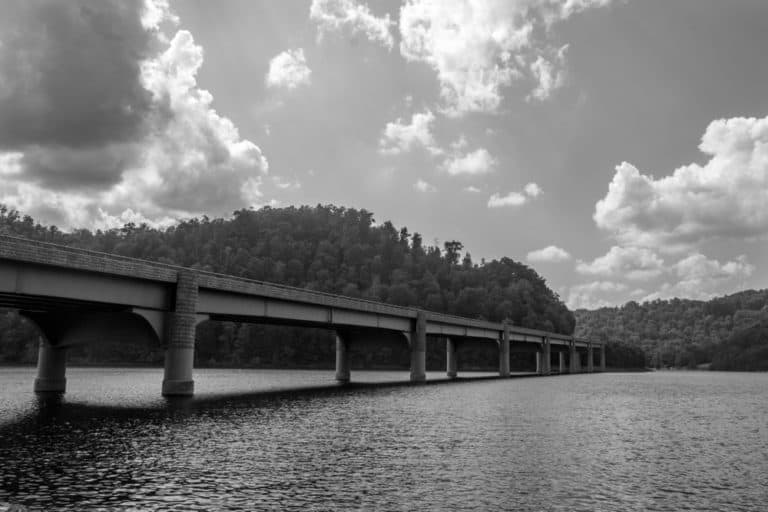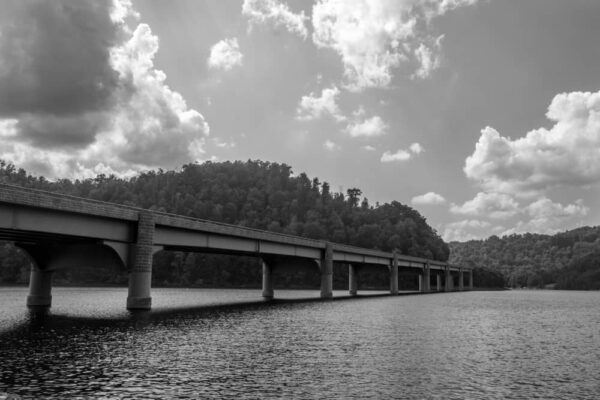 In addition to all the incredible natural scenery, Route 40 also passes through a number of adorable villages and several historical sites along the way.
The Century Inn in the aptly named Scenery Hill is a history buff's dream, allowing you to dine and sleep at the same tavern and lodge as numerous famous names from our nation's history.
You'll also pass Fort Necessity, General Braddock's grave site, the historic Summit Inn outside Uniontown, and if you are willing to take a short side trip, Jumonville Glen, where George Washington and those under his command fired the shots that ultimately led to the French and Indian War.
The Back Roads of the Laurel Highlands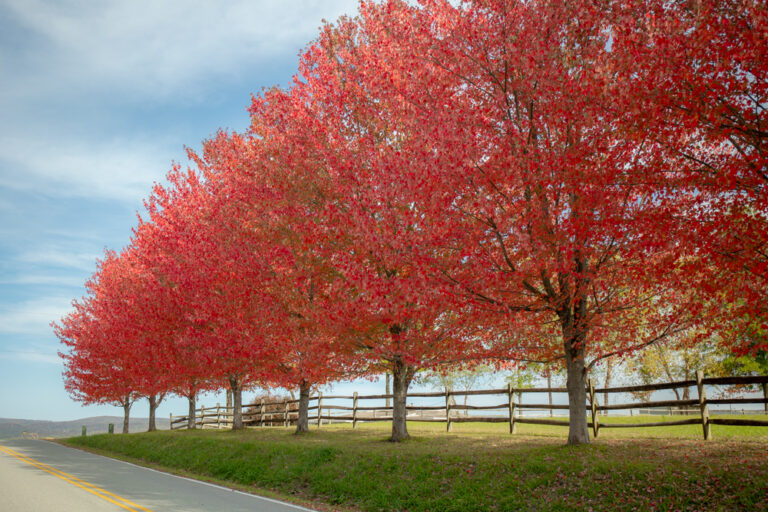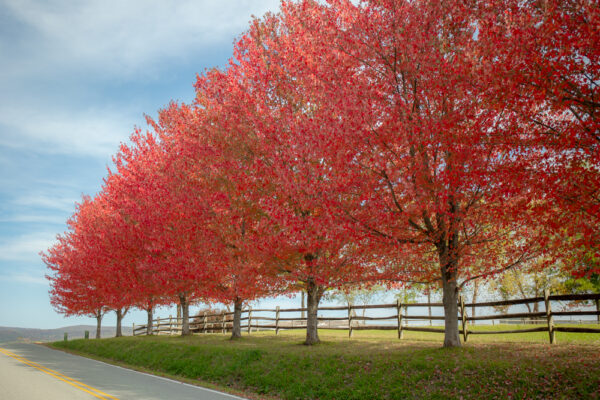 Pennsylvania's Laurel Highlands region is a 3,000 square mile nature-lover's paradise, spanning three counties and encompassing several state parks and state game lands.
It also hosts a vast number of back road adventure options to explore, including navigating your way between two of the other back road trips on this list: Route 40 and Routes 31/30.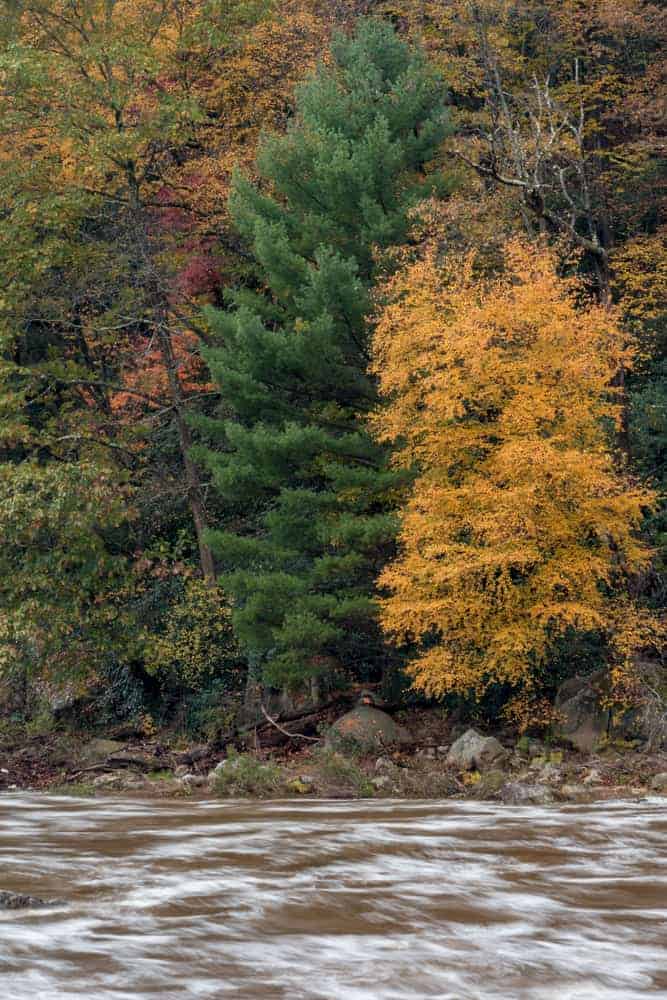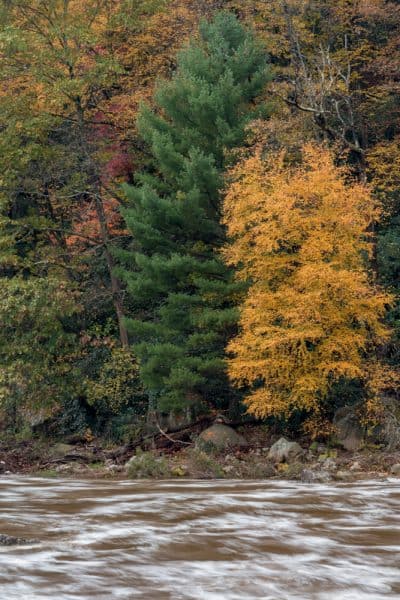 You could dedicate several different blogs to all of the things there are to see and do in the fall in the Laurel Highlands. I won't begin to try to go through that here.
But, in addition to all of the wonderful activities close at hand, the area is home to a dynamic collection of excellent back roads to explore. You can easily spend a day wandering north, south, east, and west on the curvy winding roads that climb the foothills of the Highlands.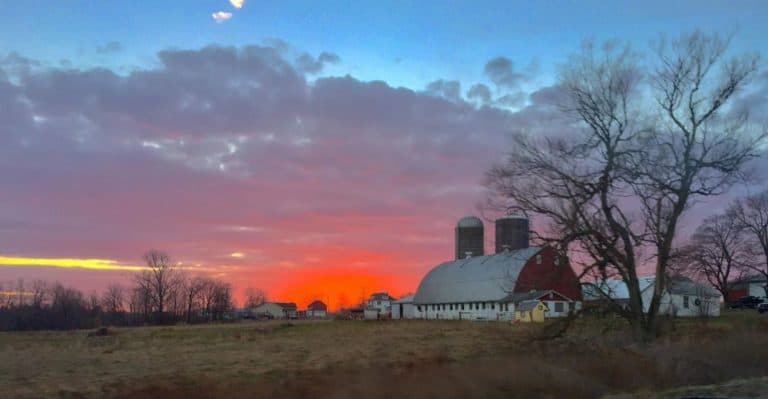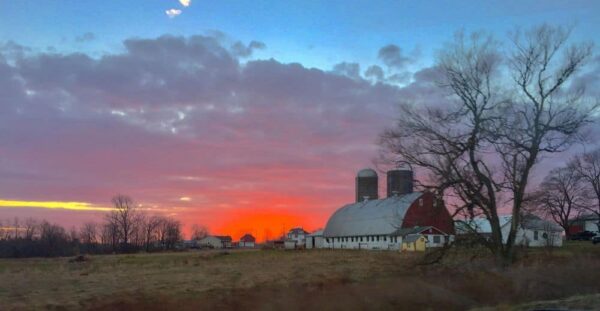 Many of the state routes in the area weave through the various parks in the area, and are both scenic and fun to drive. Some of my favorites are 381, 711, 653, and 982. 381 is especially enjoyable, as it cuts through several small towns in the area, Ohiopyle (the state park AND the town!), and gets especially twisty once you get north of Route 31.
Many of the smaller side roads are also enjoyable to explore. They allow you to fully immerse yourself in the experience of discovering everything that the Laurel Highlands has to offer – and they give you a glimpse into what daily life is like for the folks who live there full time.
Pennsylvania Route 36 – Punxsutawney to Altoona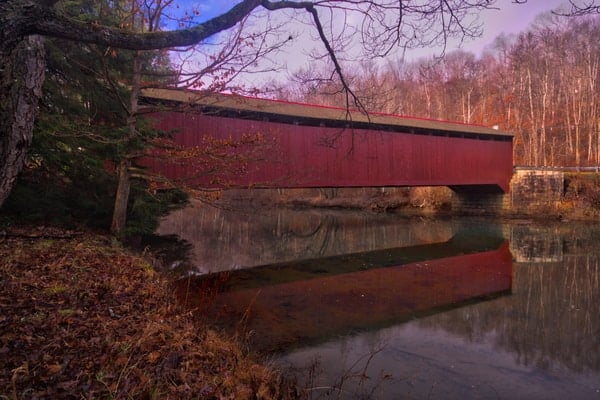 Although this is a relatively short route at just under 60 miles, both the start and end points are at least an hour and a half east of Pittsburgh, so this is still a relatively long day of traveling.
This is an easy route to travel though, as you aren't changing routes along the way. It's also an especially beautiful route, particularly in the fall, as it cuts across the heart of the Appalachian Mountains.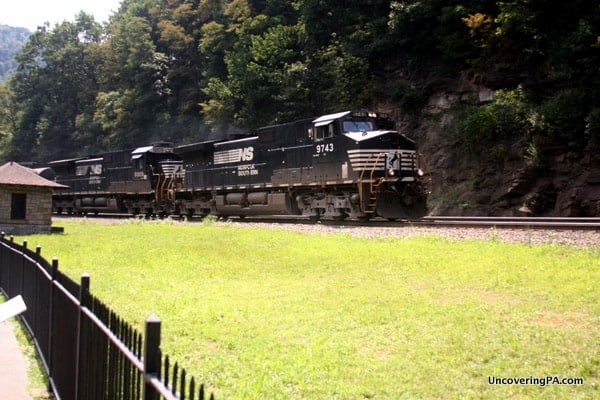 The towns at the beginning and end of the trip quite enjoyable as well, playing host to well-known and unique curiosities.
Punxsutawney is known for its world-famous groundhog, and the annual event every February to determine whether winter will continue on for another six weeks or not. The town is dotted with groundhog statues and embraces its most famous resident in its decorations, themes, and knick-knacks for sale.
Altoona, conversely, is very well-known among train enthusiasts for the Horseshoe Curve up the side of Allegheny Mountain and its railroad museum.
Volant to State College – PA 208 & US 322
This is the first trip I recommend being at least a single overnight, as it's about 3-4 hours of driving between the end points.
There are several interesting places to stop and explore along the way, and the trip is filled with tons of photo ops as well.
I first discovered the route after picking my daughter up from her mom's house and heading from there to my parents' house in the Harrisburg area. I fell in love immediately, and have taken the trip several times since.
For a tiny rural town in the heart of western Amish country with less than 200 residents, Volant is packed with a surprising number of wineries and family-owned shops.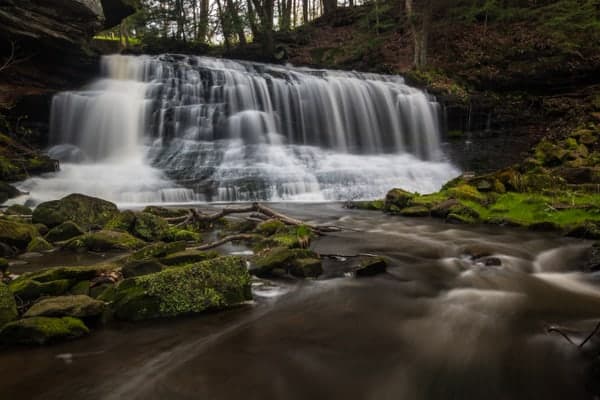 The trip east from Volant towards Grove City on 208 is full of well-kept farms bordered by large stands of trees. If you like to shop, or need to stock up on clothing/cookware/electronics/etc, the Grove City Outlets are a necessary stop along the way.
208 continues to cut through a mix of farmland and small forests, and if the weather cooperates, I strongly recommend taking a short detour south from Emlenton to Foxburg for lunch on the Allegheny River at the Allegheny Grille and to see the American Golf Hall of Fame.
The further east you travel along this route, the wilder the countryside becomes. Pastures and gentle rolling foothills slowly morph into thick woodlands and steeper slopes.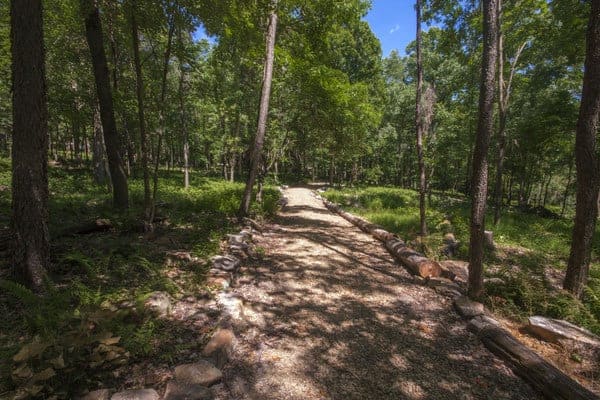 A bit straighter and easier to drive than most of the trips on this list, this scenic drive is definitely a relaxing way to explore a good portion of Pennsylvania and the many small towns that fill the majority of the state.
As an added bonus, if you have kids who are looking at colleges, this is a great route for you to consider. You will pass through several college towns along the way. Grove City, Clarion, and of course State College all host high-quality and well-known universities.
Pennsylvania Route 18 – Waynesburg to Erie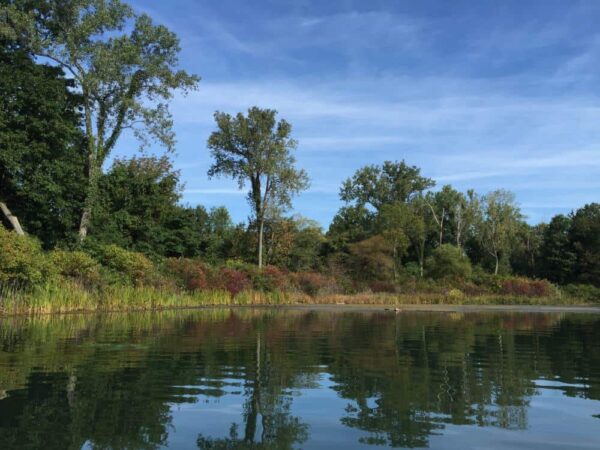 Running roughly 200 miles or so from near the southern border of PA to the northern most point of the "Chimney" of the state, this is another trip that should involve at least one or two nights somewhere along the way.
I've driven all of Route 18 over the course of the past few years, but I've done it in segments, not all at once. It's an absolutely gorgeous drive, and passes through quite a few really cool places along the way.
Like the Volant to State College trip, it also passes through several college towns, including both the beginning and end of the trip. The countryside is moderately wild but intensely beautiful, and the fall colors will captivate you for the entirety of the drive.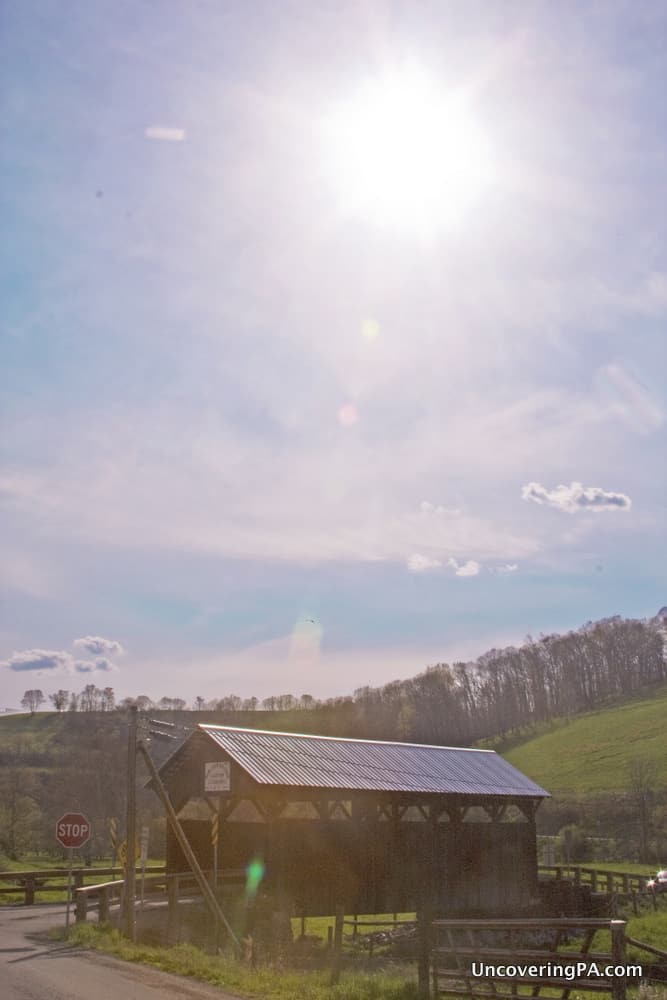 The beginning of the trip passes through a couple of the towns described above, Washington and Hickory.
As you continue further north, you'll pass the locally famous Bert's Hot Dog shop, a cash-only roadside joint serving up tasty footlong dogs. You'll also pass by Starlake Concert Pavillion, which has changed names several times over the years and has hosted a massive number of concerts during that time span.
The scenery only gets better as you continue further north.
A short stretch in Beaver county industrial territory notwithstanding, Route 18 takes you through some of the most under-appreciated natural beauty that Pennsylvania has to offer.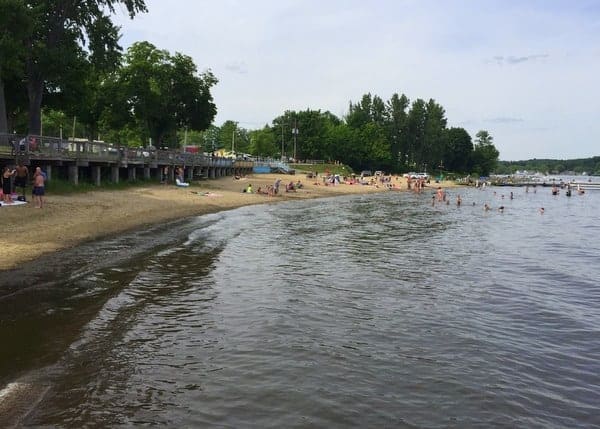 You'll pass through several old steel towns along the way, and eventually reach the Shenango Reservoir, Conneaut Lake, and are a stone's throw from Pymatuning Reservoir (where the incredible Mortal's Key Brewing is located) in Crawford County.
I experienced the last 50 miles or so from Conneaut to Erie for the first time this summer, and it is to my own shame that it's taken this long. It's a breathtaking stretch of road in the summer, so I can only imagine what it looks like in the heart of Pennsylvania's fall foliage season.
Routes 62, 666, and 6 from Franklin to Scranton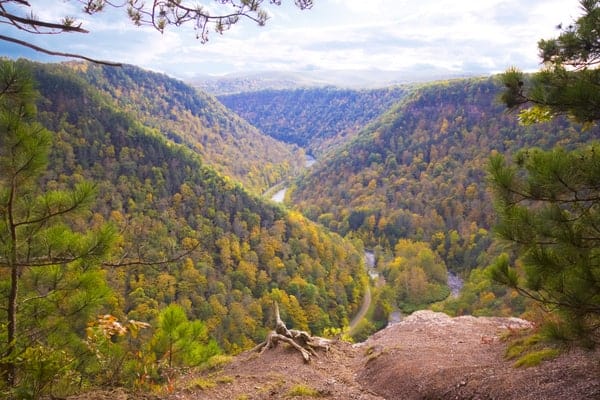 I completed most of this drive a few years back, as part of a road trip we took to the Finger Lakes wine region. Though it's been about five years since we took that trip, it still sticks to me as one of the best "back roads" road trips that we've ever taken.
Routes 666 and US 6 both cut across the heart of the Pennsylvania Wilds and through several of the protected national and state forestlands. I struggle to come up with a written description adequate for the natural beauty of this area – everything I can think of seems inadequate.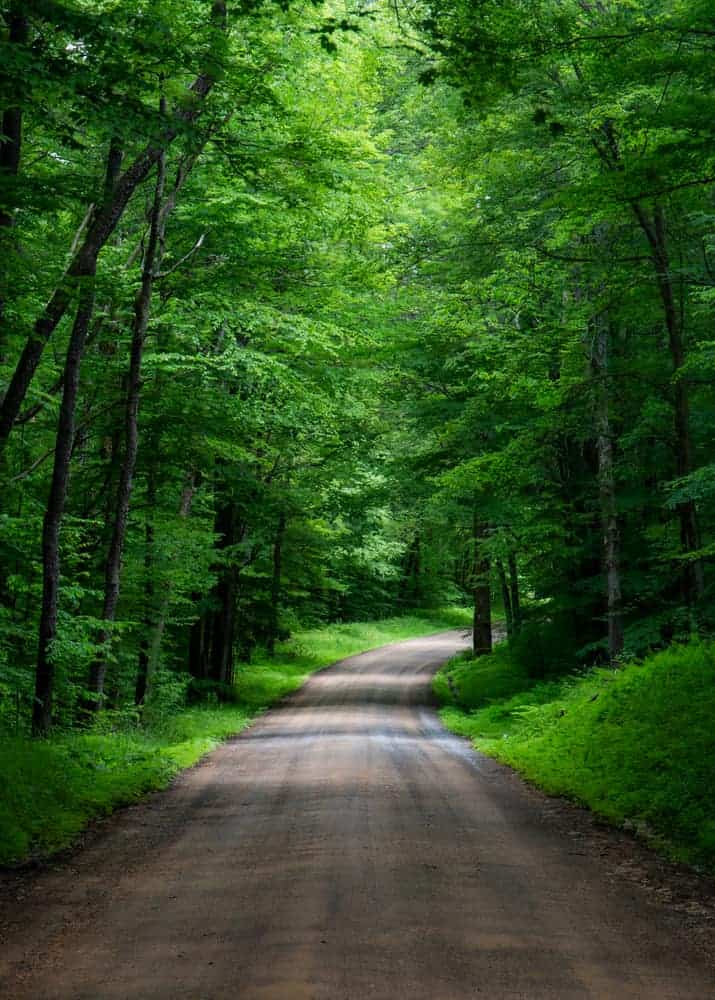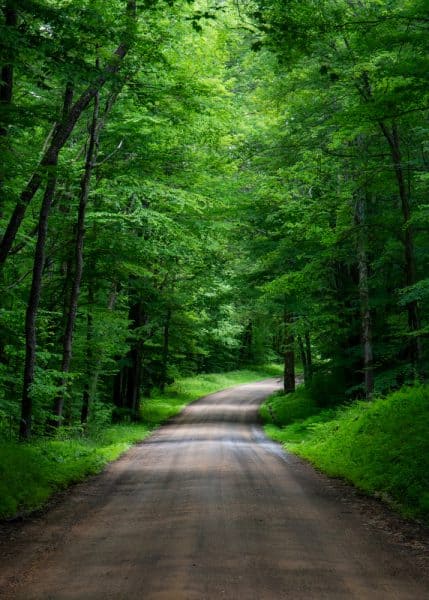 Route 666 is 33 miles of pure joy to drive, twisting and winding through the heavily-wooded heart of the Allegheny National Forest. It starts at US 62 northeast of Tionesta, near PA's strangest lighthouse and Tidioute Overlook, and terminates at US 6 in Sheffield.
The remaining 225 miles or so along Route 6 also defy description.
As I mentioned above, the road cuts across the middle of the PA Wilds, including the protected dark sky area in Cherry Springs State Park near Coudersport.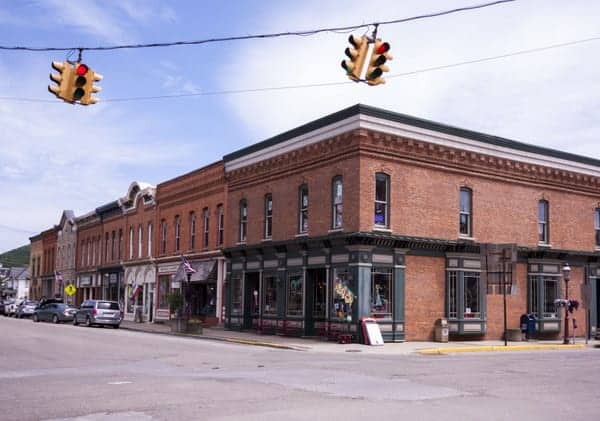 Running just south of Route 6 is the Pine Creek Gorge, also known as the Pennsylvania Grand Canyon.
Route 6 continues to lace its scenic way southeast alongside the Susquehanna River for the remainder of the trip to Scranton, the PA city long known as Steamtown… now famous for being the location in the American version of the TV show "The Office."
Pennsylvania Route 31 & US Route 30 – West Newton to Philly
You made it! The last (and longest) of the ten trips!
If you have a couple days to spend on a nice, relaxing road trip experiencing Pennsylvania's natural fall beauty at its finest, these last two trips are your two best options to consider.
They both span nearly the entire east to west length of our sizable state, and both include a number of different experiences to delve into along the route, including numerous side trips to consider during your travels.
This particular route, especially the section between Donegal and Harrisburg, is a trip I've done a number of times while traveling to visit my parents over the years. It's one of the road trips within PA that I'm most familiar with, and yet it's also one of the long trips that I enjoy the most due to the dynamic scenery found along the way.
Originating in deep in the Yough River Valley in the town of West Newton, Route 31 is definitely my favorite part of this trip, even with the fascinating history and breathtaking scenery that US Route 30 (AKA the Lincoln Highway) has to offer.
The road cuts through the northern half of the stunning Laurel Highlands region and the many outdoor activities it has to offer.
It continues further east, cutting through a fascinating mix of dairy farms, maple groves, and wild woodlands. You'll pass through the historic county seat of Somerset and in the shadow of Pennsylvania's first commercial wind farm.
Sitting right in the wedge created at the intersection of Routes 31 and 30 is the 250-year-old Jean Bonnett Tavern, an absolute must-stop place for any traveler looking for a historical place to grab a bite to eat.
The Lincoln Highway rolls its way up and down across several of the elderly mountain ranges running through the center of PA, providing numerous vista points along the way for you to witness our state's heavily wooded beauty. You'll pass near the Abandoned Pennsylvania Turnpike, which is worth a stop.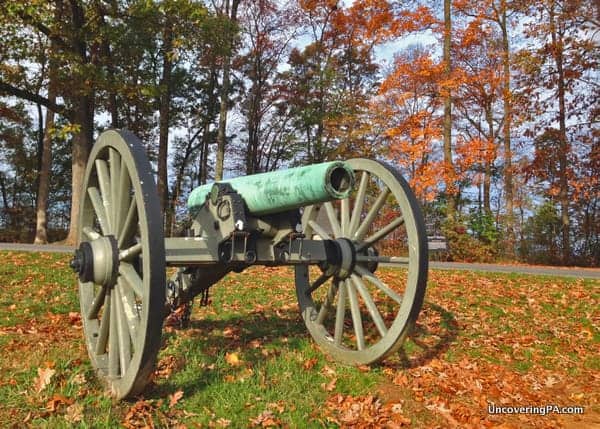 As you continue east, you will eventually find yourself in PA's Civil War country.
Route 30 runs right through downtown Gettysburg, with a number of Civil War museums and national parks close at hand for you to explore as well as many chances to go apple picking in the fall.
Should Civil War history not be your cup of tea, another 20 or so miles east lays the city of York and Harley Davidson's east coast motorcycle factory, which is a must-stop for motorcycle enthusiasts.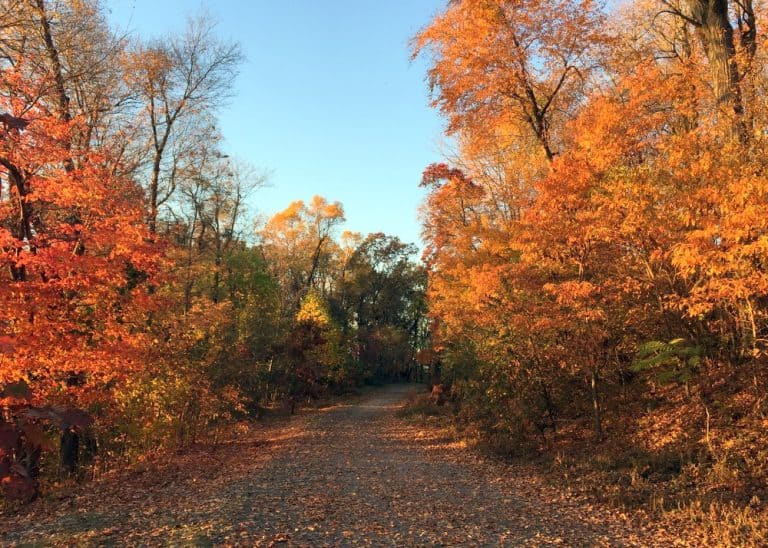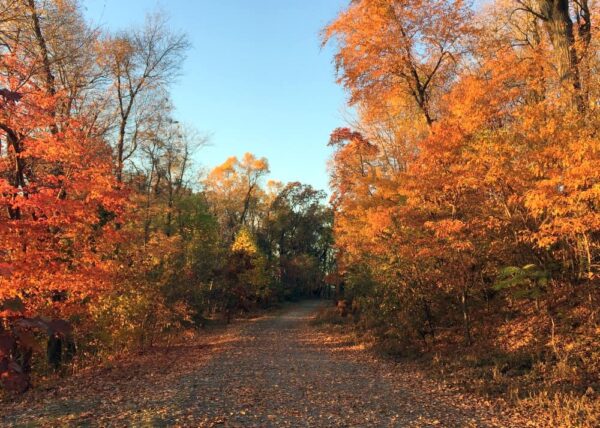 Still not satisfied? Another 10 miles east and across the sprawling Susquehanna River is the city of Lancaster, one of the oldest inland cities in America, and the county seat and heart of Pennsylvania Dutch Country.
Some great side trips in this area include the Strasburg Rail Road to the south, and to the north, the community of Lititz.
Both are worthy of exploring, but if you only have time for one, I definitely recommend a trip to Lititz because it has so much cool stuff to offer.
Once you've had your fill, continue east through Amish Farm Country until you reach the Revolutionary War site at Valley Forge and shopping Mecca of King of Prussia, home to the largest single retail space in America: The King of Prussia Mall.
It's not often that I recommend that you get OFF a back road in favor of a highway, but because Route 30 cuts through the neighborhood of West Philadelphia, I recommend that you forego your back road adventure at this point.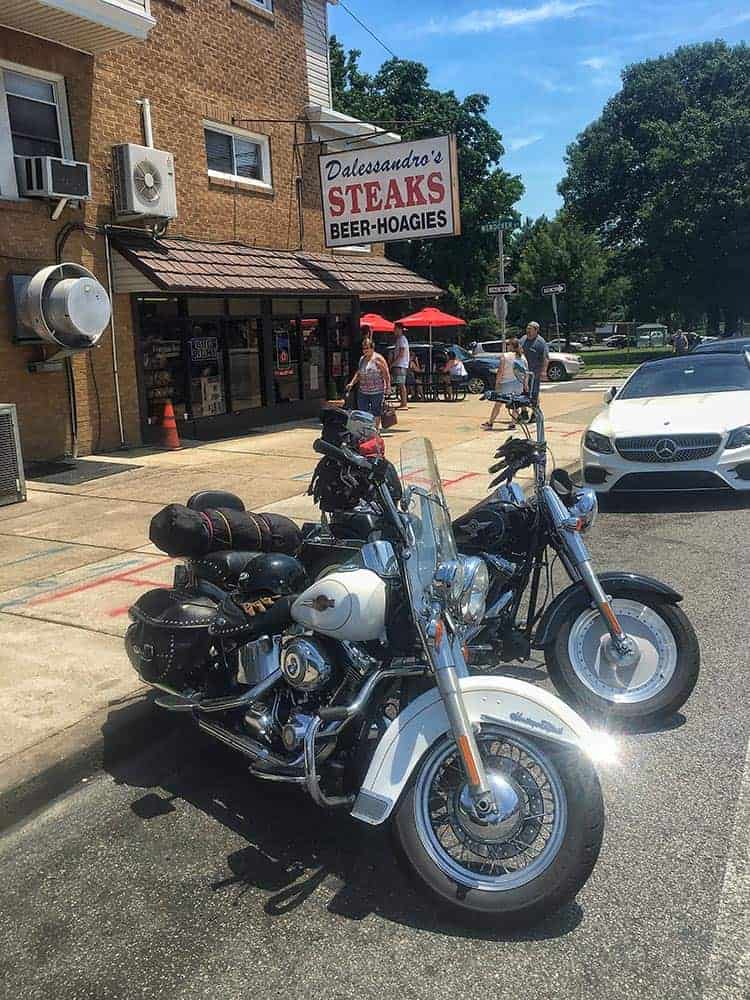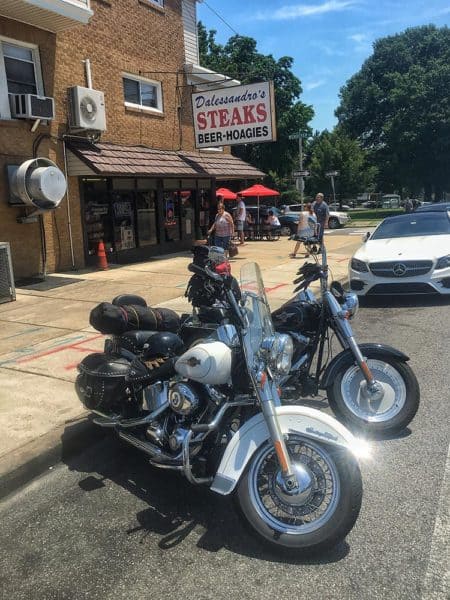 Jump onto the Pennsylvania Turnpike in King of Prussia to make your way into the heart of downtown Philadelphia, and spend a day or two exploring America's first capital city and checking out our favorite fall foliage spots near Philadelphia.
If you like Philly cheesesteaks, I cannot recommend Dalessandro's Steaks strongly enough: not just the best Philly cheesesteaks in the country, it is also one of the best sandwiches (in general) that I've ever had in my life.
As you can tell, quite a few of these back road adventures are worthy of full-length blogs of their own, and almost all of them are beautiful at any time of year.
All of them are worth your time to explore at a leisurely pace, and it's my sincere hope that you will take a relaxing weekend or two to find something new and different to experience!
This article is a guest post from Scott Berney of TakeBackRoads.com.
What's your favorite road trip during Pennsylvania's fall foliage season? Let us know in the comments below.